Getting stuck on a long flight can make one a little stir crazy, even if you have the luxury of flying business or first class.
Don't let that be you! With my tips on things to do on a plane, your time spent cooped up in a metal tube in the sky will go by in a flash. And you might just walk off calm and refreshed, ready for what comes next!
So without further delay, here are my top things to do on a plane, plus a few things not to do.
Brainstorm new ideas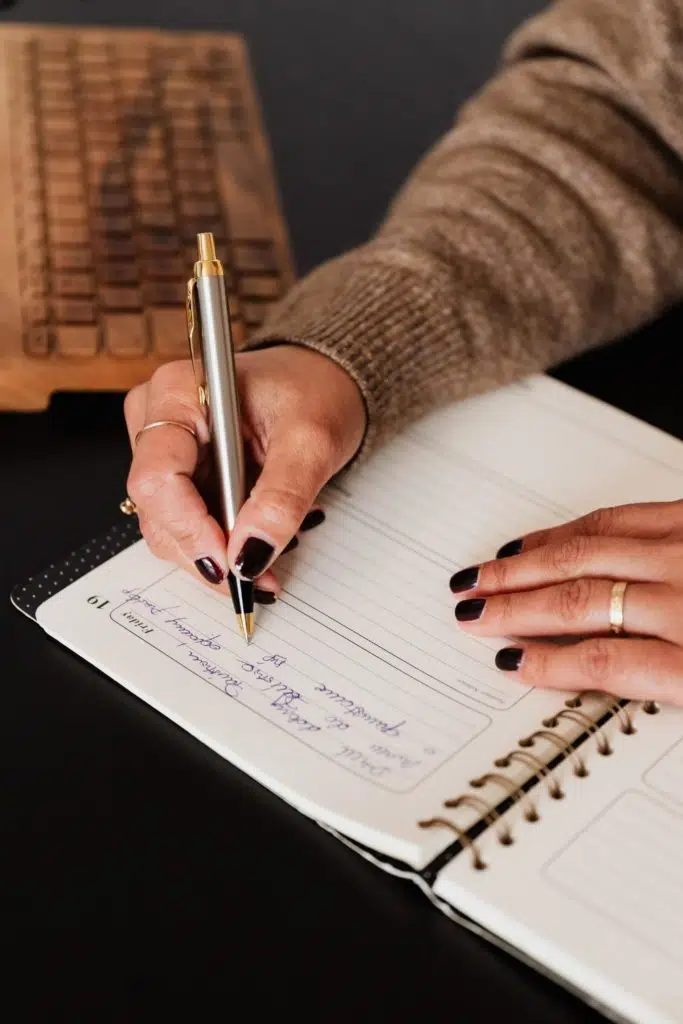 Take advantage of your unplugged time and be one with your mind and a fresh notebook or travel journal.
Here are a few ideas to get your brainstorming going:
Flesh out ideas for a new business
Make a travel bucket list
Sketch out a new website wireframe
Come up with ideas for new blog posts or YouTube videos
Do a little gratitude journaling
Reflect on your trip if returning home or journal about what you're excited for if you're on your way
The brainstorming options are endless!
If you have access to wifi, you can also do your journaling via one of these travel journal apps.
Color or draw your way to a calm state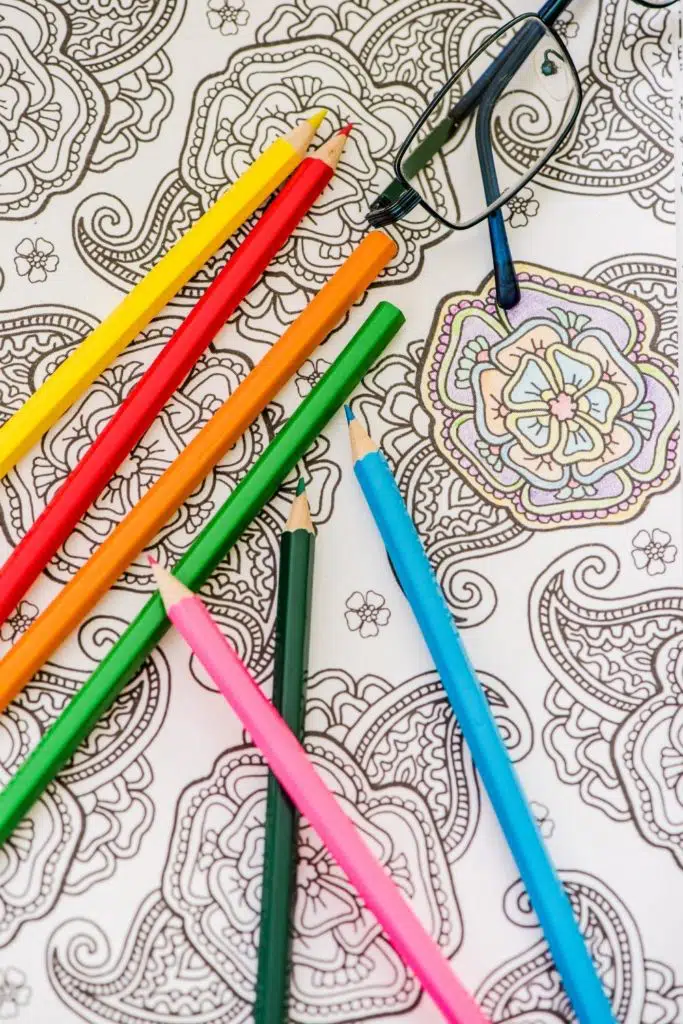 Pack an adult coloring book and a box of colored pencils and spend your flight coloring like a kid.
Coloring is very calming and relaxing, so this is a great option for nervous flyers!
Edit photos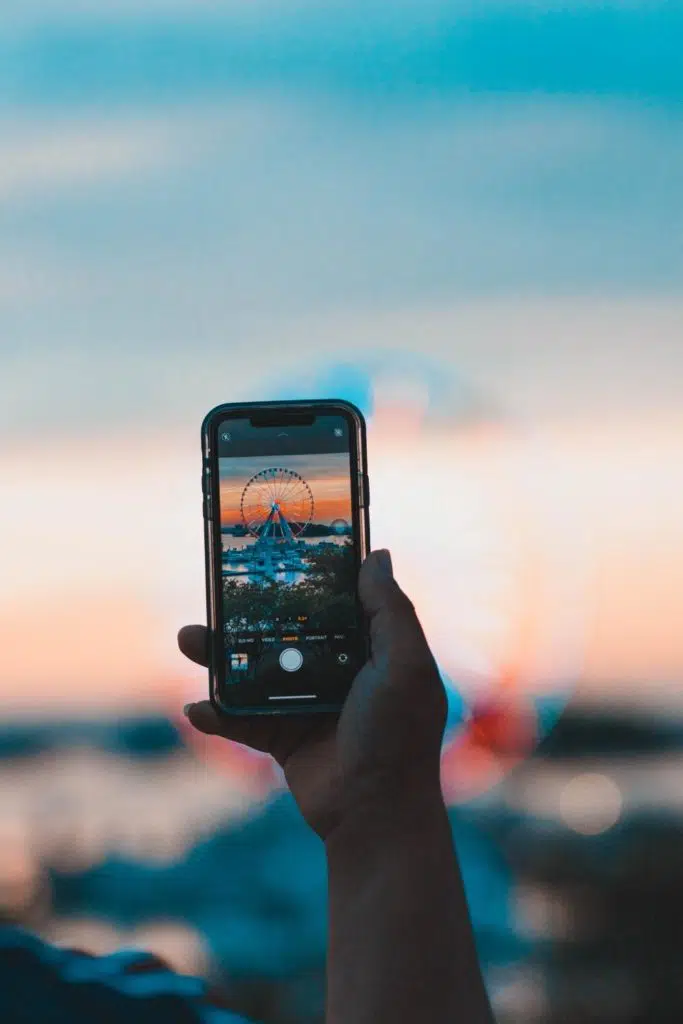 Use your long flight to edit all of your trip photos with one of my favorite photo editing apps.
Don't forget a power bank to make sure your phone stays charged the entire flight. Not all planes or airlines offer in-seat plugs!
Listen to music
Check out the latest Beyoncé album or listen to pop hits from your childhood.
If you don't have music on your phone, check the entertainment system on your flight.
Chances are high that it has a music section with a variety of musical genres to fit your taste.
Do mind puzzles or crosswords
Pick up a fat edition of a puzzle book or tricky crosswords and a mechanical pencil.
I've heard these types of activities are good for your brain!
I often find myself so engrossed in them that an hour will feel like 5 minutes.
What a great way to make an extra long flight go by quickly!
Play a travel-friendly game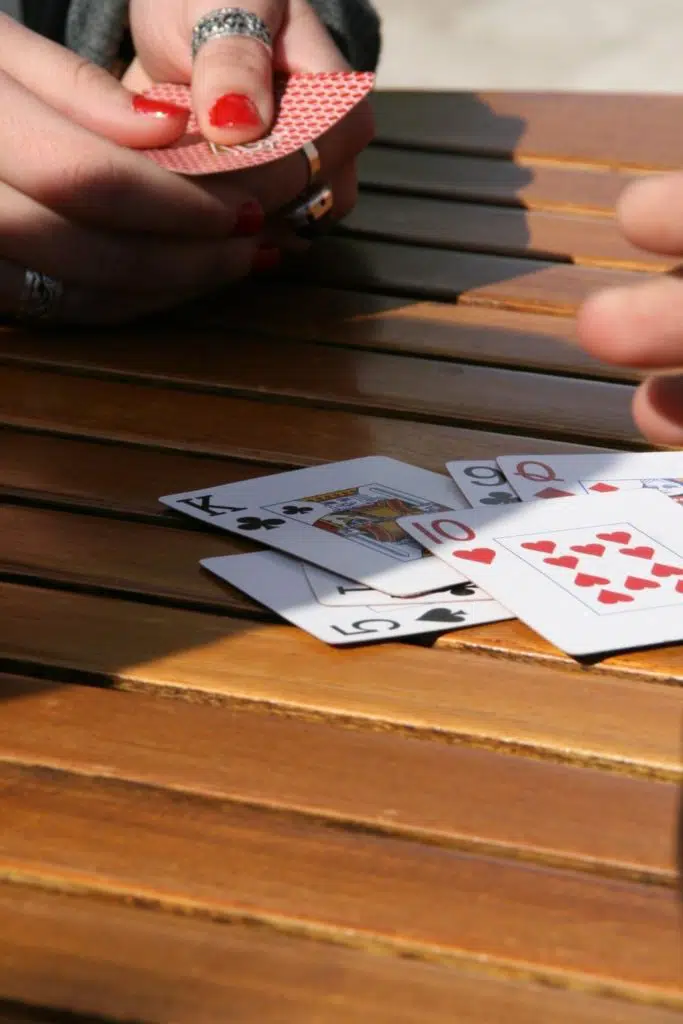 Load a few games on your phone, like Minecraft or Wordle, and zone out for a few levels.
Pack a travel version of your favorite childhood game, like Battleship or Connect Four, for some innocent fun. A deck of classic playing cards bring endless game options, too.
If you need more ideas for travel games, check out my post about travel games for adults.
Read a book or magazine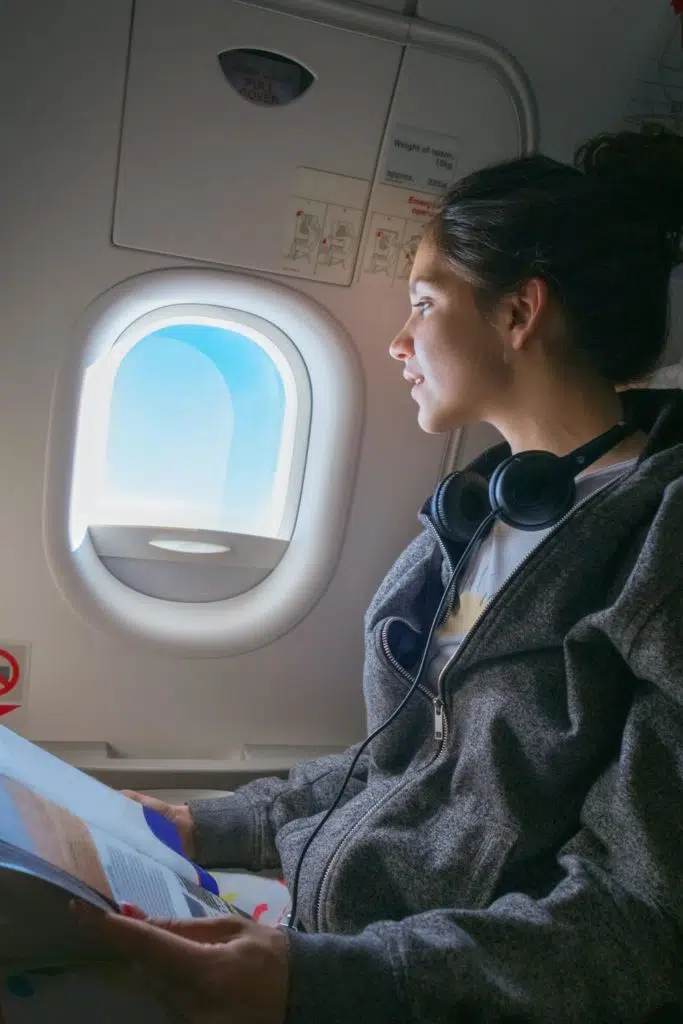 Bring a book from home or pop on over to the newsstand in the airport to stock up. Alternatively, load up your iPad or Kindle with a few books or magazines to browse during your trip.
If you'd like a few ideas on books to consider, check out my post on the best travel memoirs by women.
Take a nap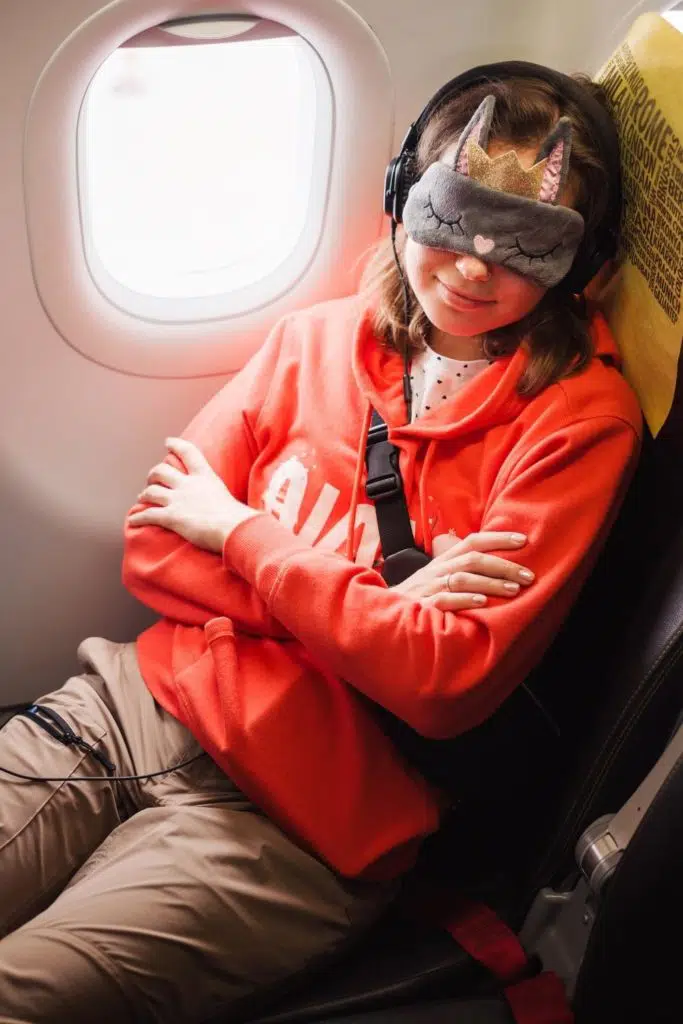 Pack that trusty travel pillow and a soft blanket and catch up on some sleep.
Depending on the time zone you're traveling to, sleeping at a strategic time can help beat jet lag, too.
The key is to nap only if it's normal sleeping hours in the time zone you're heading to.
Strike up a conversation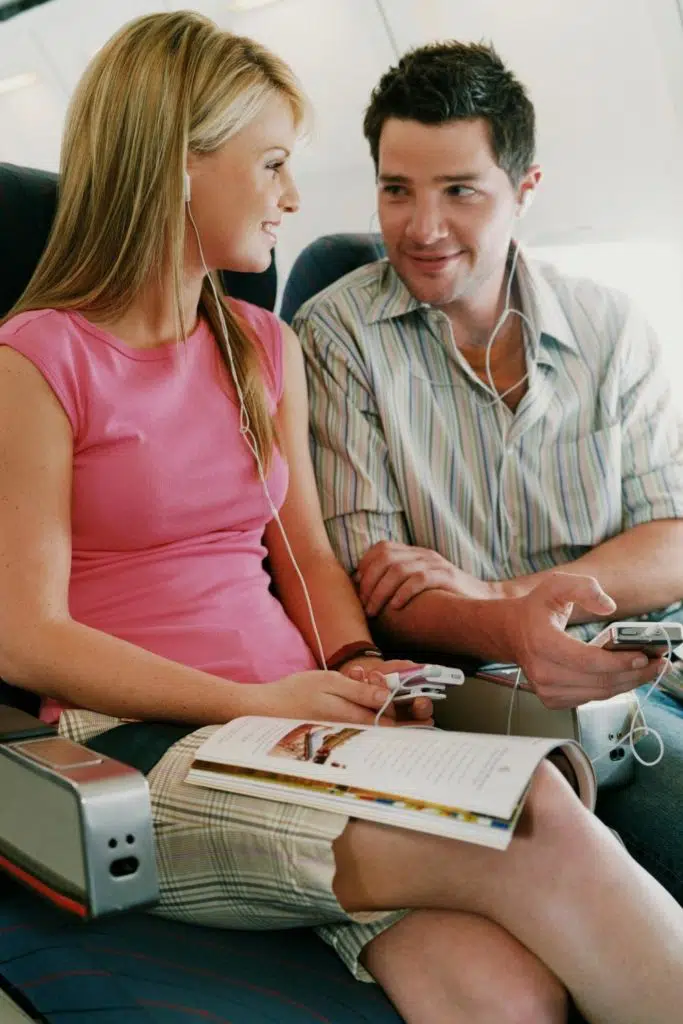 If your seat neighbor seems up to it, strike up a conversation.
You never know whether you'll make a new friend, business contact, or even meet the love of your life!
Just don't be annoying by forcing conversation on someone who clearly isn't interested. Ugh, so annoying!
Watch a movie or show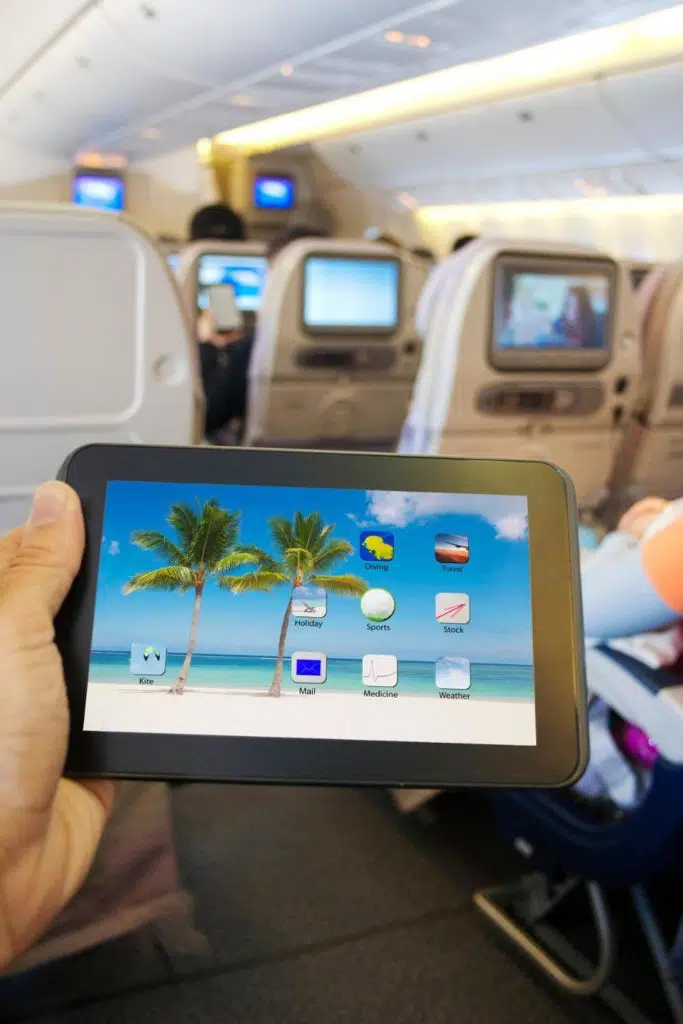 Tap into your plane's in-flight entertainment system, which has a variety of movies and tv shows both old and new.
On a recent 14 hour flight, I blew through a ton of movies I had meant to see, but hadn't had the time to catch in the movie theater.
Another options is to download movies or episodes from your fave streaming services, like Netflix or Disney+, to your iPad so you can watch them without wifi or location restrictions. I always do this just in case the plane's entertainment system isn't working or if I have a long layover.
3 worst things to do on a plane
So now that I've shared 10 things to do on a plane, here are a few things you shouldn't do. Because sadly, I know some of y'all are planning to do these things or have done them in the past.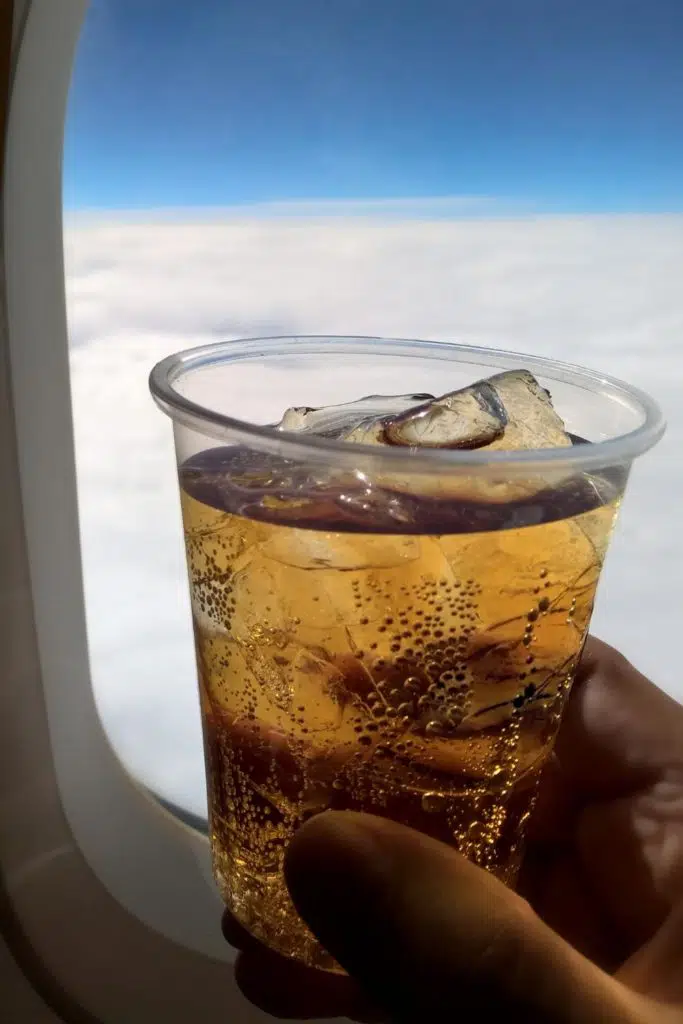 Drinking too much alcohol
Yes, lots of airlines offer free booze on flights. But that doesn't mean you should get drunk to pass the time or help yourself pass out.
Alcohol causes dehydration, as can flying in general, so the combination of both is not good for your health and well-being.
And this should go without saying, but you're probably not as funny or witty as you think when you're drunk, so you'll probably just make a fool of yourself.
If you're nervous about flying, scroll back up and pick out a few activities that will help you redirect your nervous energy in a healthier way. Preparing for this will help you avoid falling back on too much booze.
Groom or paint your nails
Just thinking of someone doing this on a plane makes me gag.
I always thought this was an unspoken rule, but clipping, filing or painting your nails on a plane is just plain gross.
Not only will your nail clippings be flying all over the place (like in your seat mate's drink), but the nail polish will stink up the cabin.
Hog the bathroom
This happened on a recent long haul flight and still has me irritated.
I had to wait nearly 30 minutes to use the bathroom because both bathrooms near my seat were being hogged by people doing who knows what inside.
If you need to primp, keep it super quick or do it in the terminal bathroom after you deplane.
What are your favorite things to do on a plane?
Share your favorite things to do on a plane in the comments below.
Next up, check out these posts:
---
About the author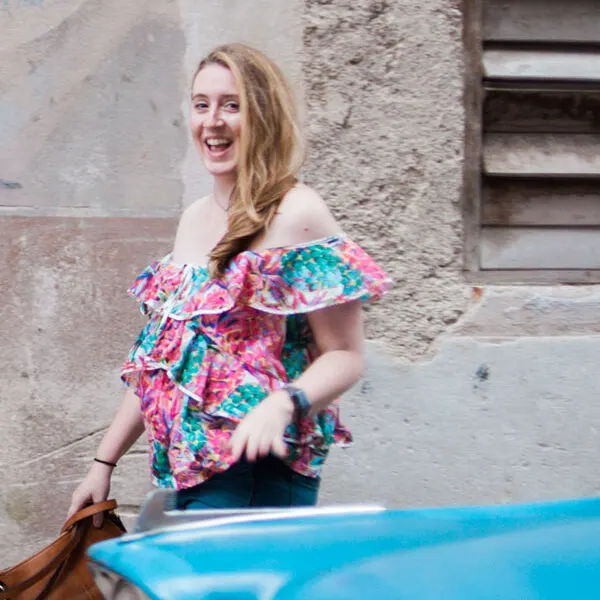 Meg Frost is a Boston-based travel blogger that helps people embrace technology to make vacation planning and traveling wicked easy, affordable, and fun.
She holds an M.A. in Journalism from Northeastern University and B.S. in Communication & American Studies from University of Miami.
---
This post was originally published on April 11, 2017. It was last updated on March 6, 2022.