I love to look back on past adventures via journals, photos, and videos – but it can be so time consuming!
One of my tricks to organizing all of my travel memories is to use travel journal apps.
Over the years, many of these apps have evolved to include so much more than a way to organize photos and videos.
Many also help you plan your travels, gather and report data, and a few even help you create printed photo books!
Check out this post for my absolute favorite travel journal apps to help you document your adventures through slide shows, photo collages, timelines, maps, photo books, and more.
1 Second Everyday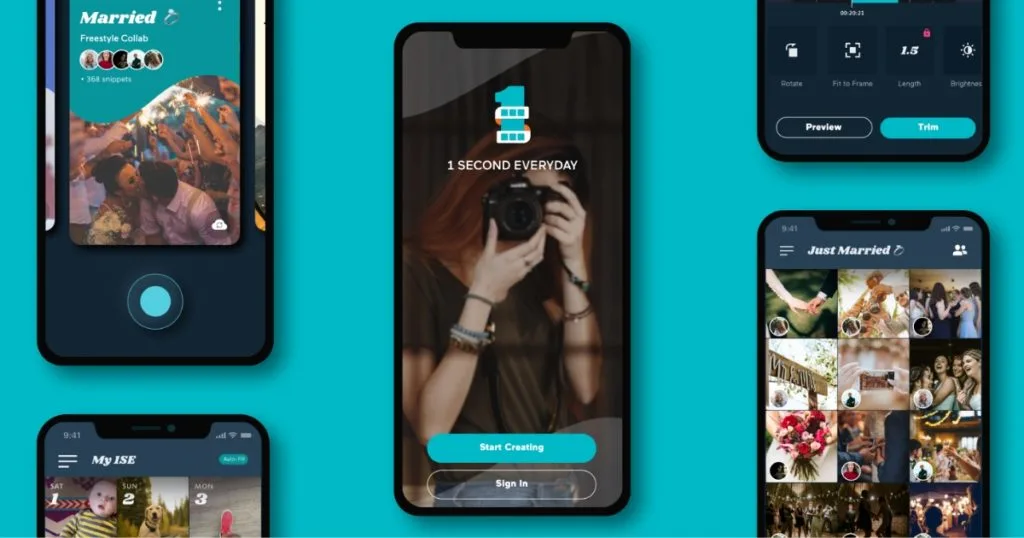 Turn your travel videos into a travel journal summary with 1 Second Everyday.
This app pieces together 1 second video clips to create a video, making it a super easy way to create travel video without the need for video editing skills.
1 Second Everyday is a great way to journal a day or an entire trip with ease. I love that it eliminates the analysis paralysis when it comes to journaling creatively or creating content for your social media.
In my opinion, 1SE is the best free journal app for iPhone and Android overall, not just for recording travel memories.
Pros: Super easy to use and create fun videos that can double as social media content.
Cons: Sometimes 1 second just isn't enough!
Download: iOS / Android
Day One Journal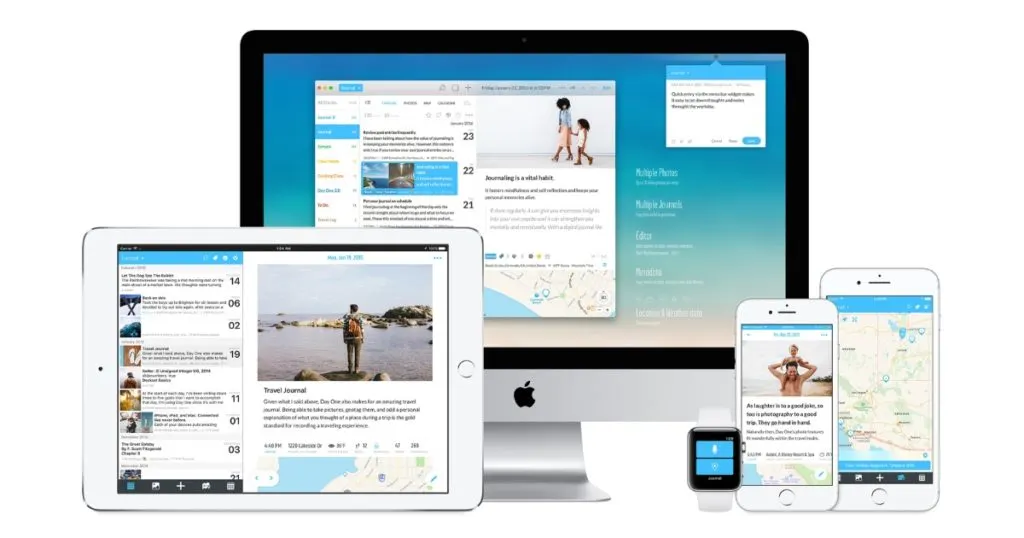 Day One Journal is an impressive digital travel journal app for iPhones, Android smartphones, Apple Watch, and Mac computers.
Its biggest strength is the collection of data for all photos and videos, such as weather, location, and music. It also includes a timeline view and a map view.
This is a great travel journal app for those that like to reflect about everything that happened on their trip.
Day One Journal will make it a bit easier to remember the finer details, like weather and addresses.
Pros: Not just an app – also has a Mac app and a Safari browser extension so you can work on your Mac laptop or desktop.
Cons: No browser extension or software for non-Mac laptops and desktop computers.
Download: iOS / Android / Mac / Browser Extensions
Grid Diary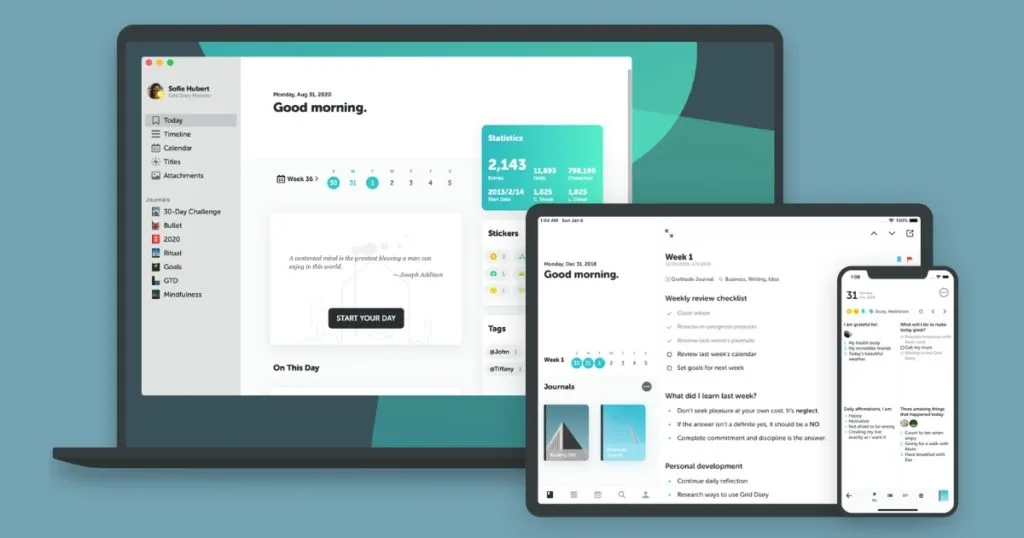 Grid Diary combines digital journal capabilities with a planner for one ultimate app.
Users can keep track of all they need to do, create journal entries with guided writing prompts, add stickers and tags, and gather statistics.
This app is more of a traditional text-based journal and planner, but sometimes that is really all folks want!
Pros: One app to keep you organized and record memories.
Cons: Most of the valuable features are only available in the premium version (can't blame 'em though!)
Download: iOS / Android
Momento
Momento pulls in data from all of your social channels to piece together a journey's story, such as Instagram, Facebook, Spotify, and Uber.
You can keep your stories private or share with friends to select social media channels, as well as via text message or email.
Momento is a great travel journal app for those that are heavy social media users. You're already documenting your travels elsewhere, but this app will pull them together in a cohesive way.
Pros: Super easy to use and affordable premium subscription available with extra features.
Cons: Only available on iOS. Last major update was in 2016.
Download: iOS
PolarSteps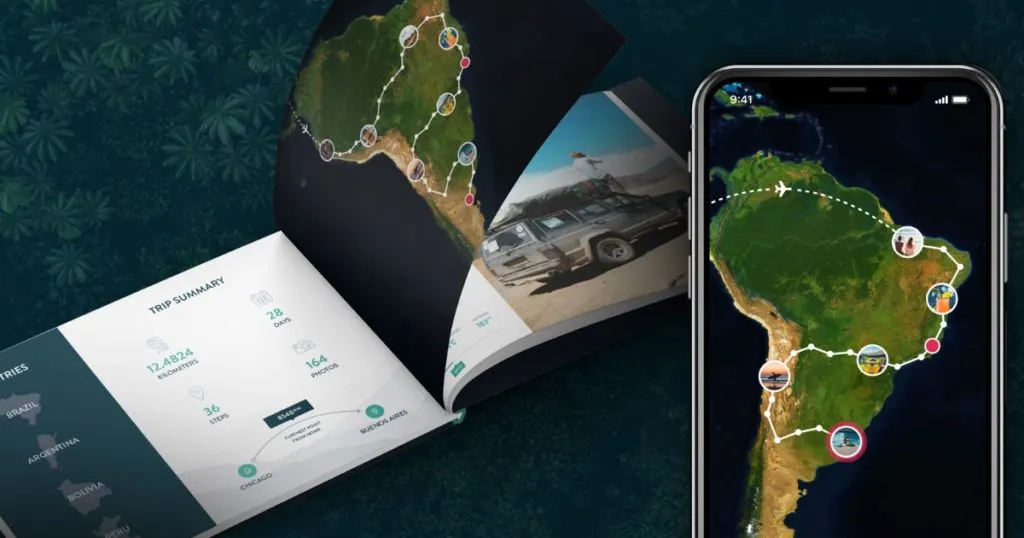 PolarSteps is a fun app that helps you plan and track your travels.
However, the standout feature with this travel journal app is that you can transform your journal into a printed photo book!
The PolarSteps book includes summaries and stats pulled from app usage, such as maps, miles or kilometers traveled, number of countries visited, and so on.
In my opinion, this is not only the best free travel journal app for iPhone and Android, but one of the best traveling apps for iPhone and Android, too.
Pros: Top notch usability design makes it super easy to use.
Cons: Some limitations with customizing the travel book, such as inability to choose size and limited number of color themes.
Download: iOS / Android
Tripcast
Keep mom and dad updated on your travels without annoying your Facebook or Instagram friends with every single photo you take via Tripcast.
Or if you'd rather not share with everyone you can use Tripcast to share photos with just your travel group.
Tripcast is a great way to track longer journeys and still keep up with your friends and family back home.
Pros: Makes sharing photos from everyone on a group trip seamless.
Cons: Limited social media capabilities despite being one of its focus features.
Download: iOS / Android
What are your favorite travel journal apps?
Let me know in the comments below which travel journal apps you use when you travel.
Next up, check out more of my favorite travel & tech tips:
---
About the author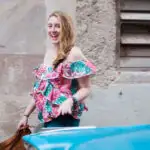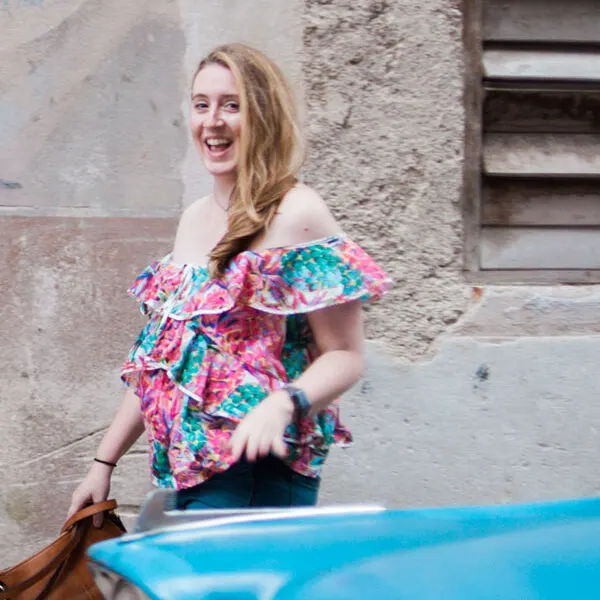 Meg Frost is a Boston-based travel blogger that helps people embrace technology to make vacation planning and traveling wicked easy, affordable, and fun.
She holds an M.A. in Journalism from Northeastern University and B.S. in Communication & American Studies from University of Miami.
---
This post was originally published April 22, 2017. It was last updated December 1, 2022.