I LOVE to travel and use every bit of my vacation time to explore our beautiful planet.
Truth be told, it wasn't always that way.
Like many Americans, I wasn't using all of my vacation time each year. When I did use it, the time was spent getting things done around the house.
Who am I kidding? I was probably Netflix and chillin' half the time.
And the travel planning process wasn't always fun, either. It was either too time-consuming, stressful, expensive, or anxiety-inducing.
So as much as I yearned to travel, I wasn't doing much of it.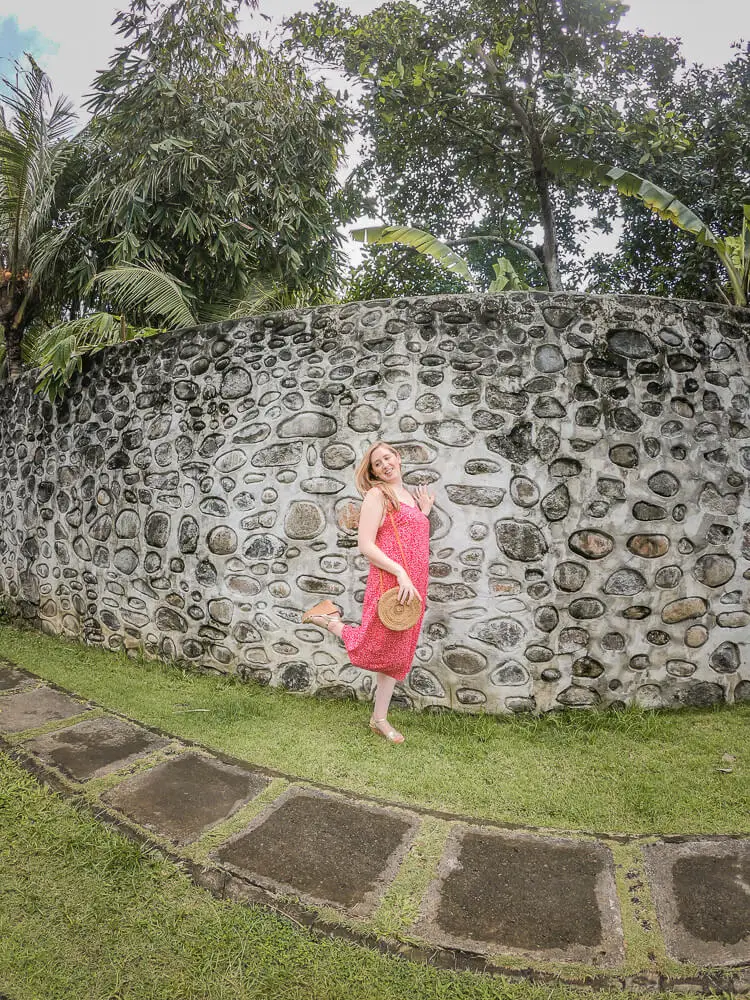 In 2012, all of that changed…
Out of the blue, my youngest sister passed away. Her death was unexpected and led to a lot of anxiety and survivor's guilt.
I spent a good year or so in a fog, wandering around like a zombie (but not the cool kind, like on The Walking Dead).
A year later, just as I was starting to claw my way out of that funk, I nearly lost my life due to a bilateral massive pulmonary embolism (blood clots in both lungs).
My sister's sudden death and my own near-death experience made me resolve to NEVER let anything prevent me from getting to all the places on my ever-expanding travel bucket list.
Just a few months after my PE, I touched down in Sri Lanka, determined to travel whenever and wherever I could.
But the universe had other plans, yet again…
Not long after returning from Sri Lanka, I started experiencing debilitating pelvic pain after my period.
It was so bad that I was bedridden anywhere from a few days to 2 weeks every single month. Eventually I was diagnosed with suspected endometriosis.
Despite the setback in my health, I was determined to get better so I could get back to tackling my travel dreams.
After tons of research and countless medical appointments, I traveled to Atlanta, GA, for life-changing laparoscopic excision surgery by the team from The Center for Endometriosis Care.
Surgery confirmed that I had severe stage 4 endometriosis and the team of surgeons who worked on me spent nearly 5 hours removing endo lesions, adhesions, fibroids, and ovarian cysts, as well as my appendix, a fallopian tube, and part of my small and large bowel.
Recovery was tough to say the least. I was out of work for 2 months and spent nearly a year in physical therapy and other follow-up appointments.
But I didn't let this setback take over…
During my recovery, I kept my spirits up by planning out a few trips that I had always dreamed of taking so that I could hit the ground running as soon as I was physically able to travel.
And you know what? I found that travel planning doesn't have to be time-consuming, stressful, expensive, or anxiety-inducing.
In fact, I found that I liked the planning process.
But how'd you go from hating travel planning to loving it, you ask?
Let me give you a hint: technology is your friend.
I'm sure you agree that technology and the internet have changed the way many things work – often for the better.
During my recovery, I found that was most certainly the case when it came to planning and booking vacations.
And I figured, if I could do a 180, so could others. So I decided to start a blog to share my travel planning tips and guides.
On March 29, 2016, Frost + Sun went live.
Since then, I've been using up ALL of my vacation time to travel the world.
Any spare time I have, I use it to blog about how to make travel easy, affordable, and fun by using everyday technology.
Now that I've been running Frost + Sun for over 5 years, I've started sharing tips about blogging and Pinterest marketing to help fellow bloggers share their hopes, dreams, and wisdom with the internet, too.
I hope you'll stick around to learn all of my tips and tricks so you can start traveling the world with ease and blog about it, too!
About Meg Frost: education and work experience
B.S.C. in Communication and American Studies – University of Miami
M.A. in Journalism – Northeastern University
Certificate in Web Design – New England Institute of Art
To learn more about my work experience, connect with me on LinkedIn.
As seen in…
You might have seen a post or collab featuring me elsewhere on the interwebz.