Hi! I'm Meg Frost Higginbotham, the woman behind this blog.
I LOVE to travel and use every bit of time off from my job in education tech and software to explore our beautiful planet.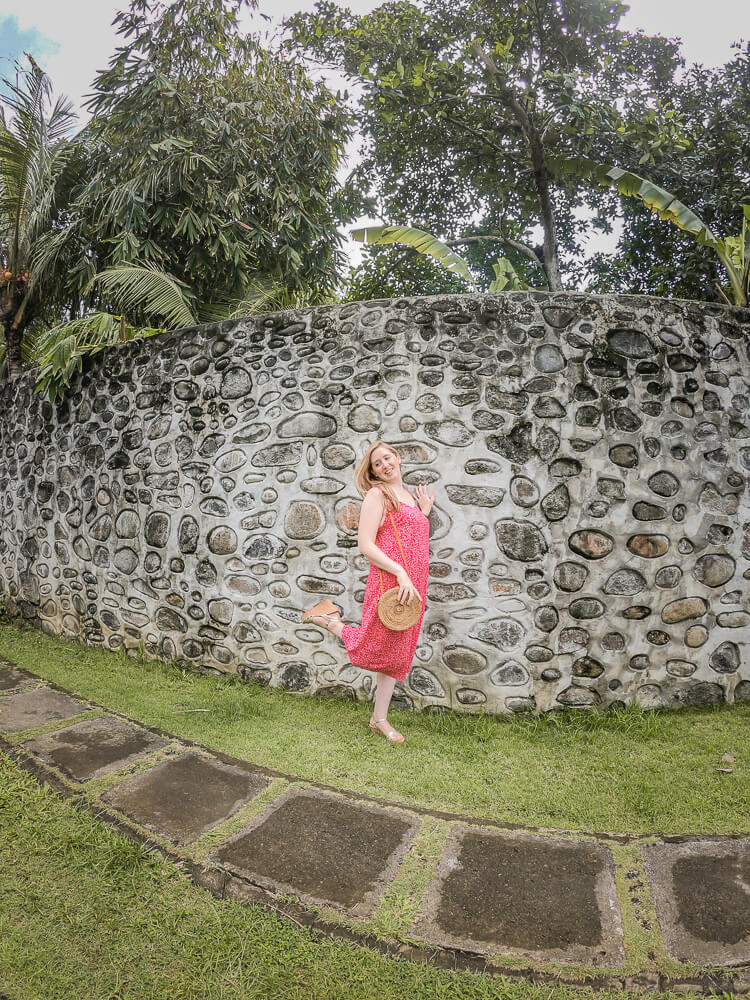 Truth be told, it wasn't always that way.
Like many Americans, I wasn't using all of my allotted vacation time each year.
When I did, it was often spent getting things done around the house.
Who am I kidding? I was probably Netflix and chillin more than half the time.
And the travel planning process wasn't always fun, either.
It was either too time-consuming, stressful, expensive, or anxiety-inducing.
So as much as I yearned to travel, I wasn't doing much of it.
In 2012, my life crumbled around me.
Out of the blue, my youngest sister passed away.
Her death was unexpected and led to a lot of anxiety and survivor's guilt.
I spent a good year or so in a fog, wandering around like a zombie (but not the cool kind, like on The Walking Dead).
I knew this was no way to live my life, but just as I was starting to claw my way out, I nearly lost my life due to a bilateral massive pulmonary embolism (blood clots in both lungs).
My sister's sudden death and my own near-death experience made me resolve to never let anything prevent me from getting to all the places on my ever-expanding travel bucket list.
Life tested me yet again, just a few months later, when I diagnosed with severe stage 4 endometriosis.
It was so bad that I was bedridden anywhere from a few days to 2 weeks every single month.
Despite the latest setback in my health, I was determined to get better so I could get back to traveling.
After tons of research and countless medical appointments, I traveled to Atlanta, GA, for life-changing excision surgery with The Center for Endometriosis Care.
Recovery was tough. I was out of work for 2 months and spent many more months in physical therapy and follow-up appointments.
But when I felt well enough, I kept my spirits up by planning a few trips.
And you know what? I found that travel and travel planning doesn't have to be time-consuming, stressful, expensive, or anxiety-inducing.
In fact, I liked the planning process and started to think about blogging about it as a hobby.
But how'd you go from hating travel planning to loving it, you ask?
Let me give you a hint: technology is your friend.
I'm sure you can agree that technology and the internet have changed the way many things work – often for the better.
During my recovery, I found that was most certainly the case when it came to planning and booking vacations.
After several months of rest and physical therapy, I eased back into traveling and started working on this blog.
On March 29, 2016, Frost + Sun went live.
Since then, I've been using up ALL of my vacation time to travel the world.
Any spare time I have, I use it to blog about how to make travel affordable, easy, and fun, as well as how to use everyday technology to do it.
I hope you'll stick around to learn all of my tips and tricks so you can start traveling the world with ease, too!
Education and work experience
B.S.C. in Communication and American Studies – University of Miami
M.A. in Journalism – Northeastern University
Certificate in Web Design – New England Institute of Art
To learn more about my work experience, connect with me on LinkedIn.
Popular posts on Frost + Sun
If this is your first time here, here's a few of my favorite posts to get you started:
As seen in…
You might have seen a post or collab featuring me elsewhere on the interwebz.
Let's stay in touch!
If you want to travel or are in a travel rut, and don't know where to start, sign up for my newsletter.
You'll get reminders about new posts, as well as oldie-but-goodies. But the best part is that you'll get access to special travel-related deals that I reserve for newsletter subscribers!