Each island in Hawaii has a unique vibe and all are worth exploring, so a trip to Hawaii is not complete without some island hopping!
There are a handful of ways to get between the islands, some better than others. To learn about all the ways to get between the Hawaiian islands, keep reading.
How many Hawaiian islands are there?
Hawaii has 137 islands in total, including 8 major islands: Hawaii (aka The Big Island), Maui, O'ahu, Kaua'i, Moloka'i, Lāna'i, Ni'ihau, and Kaho'olawe.
Most tourists visit The Big Island, Maui, O'ahu, Kaua'i, Moloka'i, and Lāna'i. Ni'ihau is privately owned and Kaho'olawe lacks fresh water, so neither are open to tourists.
Can you drive between the islands? Are there bridges?
No, you can't drive between any of the islands because there aren't any bridges.
But, have no worries – there are plenty of other options for inter island travel in Hawaii.
Can you take a ferry between the Hawaiian islands?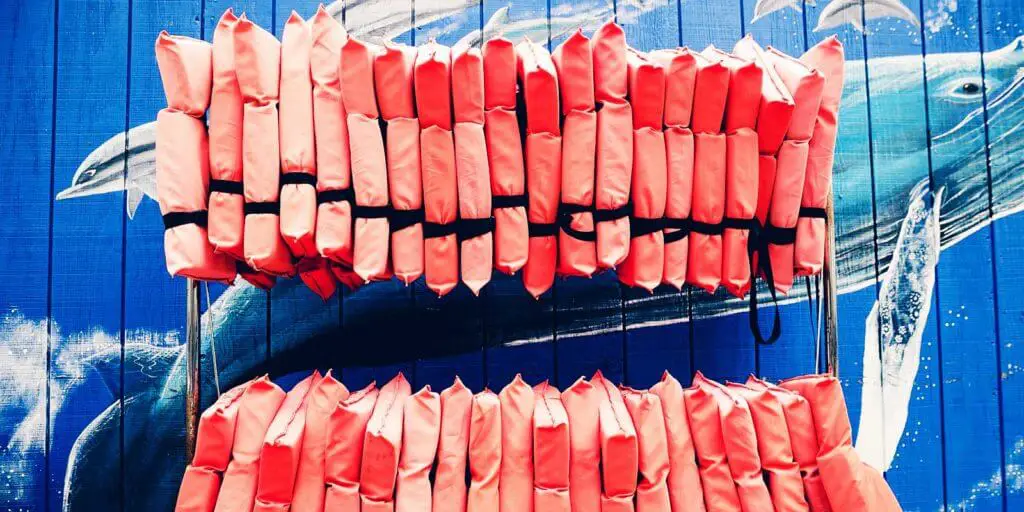 Hawaii inter island ferry service is very limited. Most people assume that there is regular ferry service between most of the major Hawaiian islands, but that is not the case.
Today there is only one commercial ferry available called the Expeditions Lāna'i Passenger Ferry, which runs between Maui and Lāna'i.
There used to be ferry service between Maui and Moloka'i, but it stopped operations back in 2016 (source).
There was also a short-lived service called the Hawaii Superferry between Maui and O'ahu, which ran between 2007-2009 (source).
Maui to Lāna'i Ferry
The Expeditions Lāna'i Passenger Ferry runs 4 times per day between the dock in front of the Pioneer Inn in Lahaina, Maui and the Manele Harbor dock in Lāna'i City, Lāna'i. The ferry ride takes about 1 hour.
Tickets cost $30 for adults and $20 for children, each way. Military and Kama'aina (aka resident) discounts are available. Infants are free.
Please check the website linked above for accurate times, as the schedule can change.
Can you fly between the Hawaiian Islands?
Yes, there are lots of commercial and charter flights available between the Hawaiian Islands. So much so, that flying between islands is the best way to go about it!
Aside from the variety of routes and schedules, flying is the quickest option, too. Flight time between islands varies from 20 minutes to 1 hour, depending on your start and end points.
Let's get over each island, its airports, and attractions so you can choose which airports to fly to/from.
The Big Island of Hawaii
The Big Island has 4 airports, not including heliports.
Kona International Airport (KOA)
Hilo International Airport (ITO)
Waimea-Kohala Airport (MUE)
'Upolo Airport (UPP)
Ellison Onizuka Kona International Airport at Keāhole (KOA) is on the leeward side of the island, close to a lot of resorts, great snorkeling, and Waimea.
Hilo International Airport (ITO) is on the windward side of the island and was the first commercial airport on the Big Island. It is closest to Hawai'i Volcanoes National Park, Rainbow Falls, and Akaka Falls State Park.
Waimea-Kohala Airport (MUE) can get you straight into paniolo, or cowboy, country, as Waimea is often referred to. More than likely, you'd fly into Kona if you want to visit Waimea. Most passengers to MUE are commuters or business travelers.
'Upolo Airport (UPP) is basically a private air strip and is not served by any commercial airlines.
Maui
Maui is home to 3 regional airports:
Kahului (OGG)
Kapalua (JHM)
Hana (HNM)
Kahului Airport (OGG) is the main airport, as they handle mainland and international flights, not just inter island. From here, you can reach the resorts in Lahaina, Haleakala National Park, Iao Valley, and the Road to Hana.
Kapalua Airport (JHM) is a private airport on the west side of Maui. It has even closer access to the resorts and vacation homes in Lahaina.
Hana Airport (HNM) is mostly used by residents who need to commute to other islands. If your intent on Maui is to roadtrip on the Road to Hana, you'll want to fly into Kahului instead.
O'ahu
O'ahu is home to 2 airports:
Daniel K. Inouye Honolulu International Airport (HNL)
Kalaeloa Airport (JRF)
If you'll be flying to/from O'ahu, you'll more than likely be flying out of HNL, as Kalaeloa is a private airport that only serves charter flights.
From Honolulu International Airport (HNL), you can reach Pearl Harbor, Waikiki Beach, Hanauma Bay, as well as the North Shore.
From Kalaeloa Airport (JRF), you can reach the ritzy resorts and vacation condos in Kapolei and Ko'Olina, plus the North Shore.
Kaua'i
Kaua'i is home to 1 commercial airport, Lihue Airport (LIH). From here, you can reach Waimea Canyon State Park and Na Pali Coast State Park.
Moloka'i
The island of Moloka'i is home to 2 airports:
Moloka'i Airport (MKK)
Kalaupapa Airport (LUP)
Moloka'i Airport (MKK) serves the entire island. From here, you can reach Moloka'i's many beautiful parks, beaches, and waterfalls.
Kalaupapa (LUP) is a small airport that services the secluded Kalaupapa National Park, a former leprosy colony.
A permit from NPS is required before boarding a flight to LUP. Permits are free and you can learn more about obtaining one on the Kalaupapa National Historical Park website.
Lāna'i
Last, but not least, Lāna'i is home to 1 airport, Lāna'i Airport (LNY). LNY is located in Lāna'i City, which is so small it has no traffic lights!
From here, you can reach many outdoor activities like off-roading, hiking, and horseback riding, as well as secluded beaches, and several golf courses.
What are the best inter island flights in Hawaii?
Given that flying is your best option from getting from island to island, let's go over your options.
There are 3 commercial airlines with inter island flights in Hawaii:
Hawaiian Airlines
Mokulele Airlines
Southwest Airlines
There used to be 3 additional commercial airlines that offered inter-island flights in Hawaii, Island Air, Pacific Wings, and Makani Kai Air.
However, Pacific Wings closed in 2013 (source) and Island Air closed in 2017 (source). Makani Kai Air merged with Mokulele Airlines in 2020 (source).
In addition to these 3 commercial options, there are many charter airlines, such as Lāna'i Air, that can help you get from island to island. A benefit to chartering a plane is that you somewhat have a say in the schedule, plus it's great for small groups or families that don't want to get split up.
If you're not sure which airline to go with, start by determining which airport you want to fly into from your starting point.
While most of the islands only have 1 major commercial airport, there are a few private airports – and not all airlines service each island.
In addition, I recommend flying a direct route in order to avoid a layover. If you don't have a direct flight, you'll end up spending hours connecting through another airport, wasting your precious vacation time.
Southwest Airlines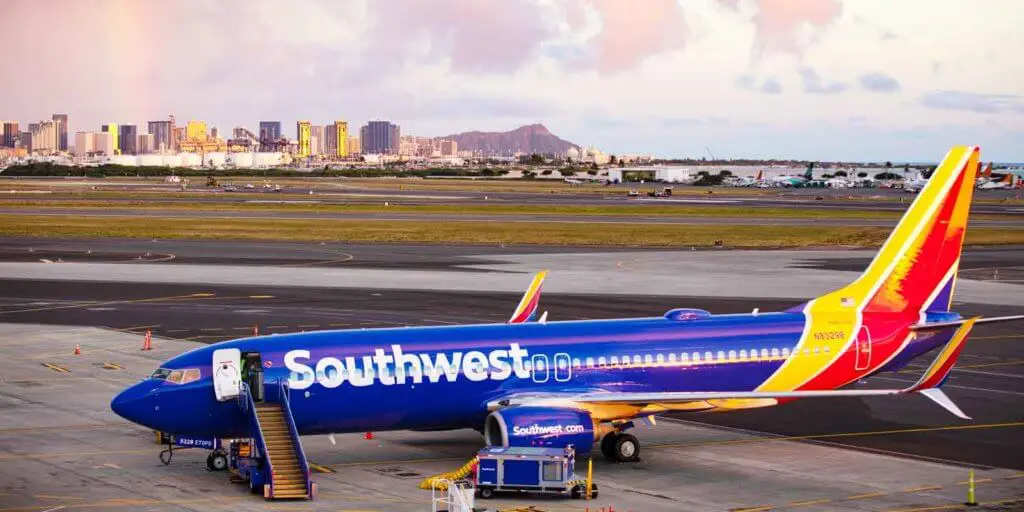 Let's start out with the new kid on the block: Southwest Airlines. Southwest started inter island flights in 2019, so they are still somewhat new to the game.
A benefit to flying between islands with Southwest is that they often have cheap seats (as low as $39), plus if you're flying with checked baggage, your first 2 bags are free! Plus, you can earn Rapid Rewards points.
Southwest Airlines services 5 airports across 4 islands:
Big Island: Hilo & Kona International Airports
Maui: Kahului Airport
O'ahu: Honolulu International Airport
Kaua'i: Lihue Airport
Southwest Airlines does not fly to any airports on Moloka'i or Lāna'i.
Hawaiian Airlines
Hawaiian Airlines operates over 170 interisland flights between 5 airports across 4 islands:
Big Island: Hilo & Kona
Maui: Kahului
O'ahu: Honolulu
Kaua'i: Lihue
In the past, Hawaiian Airlines also serviced Lāna'i and Moloka'i, but at the moment these routes are on hold.
A big benefit to island hopping with Hawaiian Airlines is the large number of flights between the islands. They are, after all, Hawaii's largest and longest-operating commercial airline.
Mokulele Airlines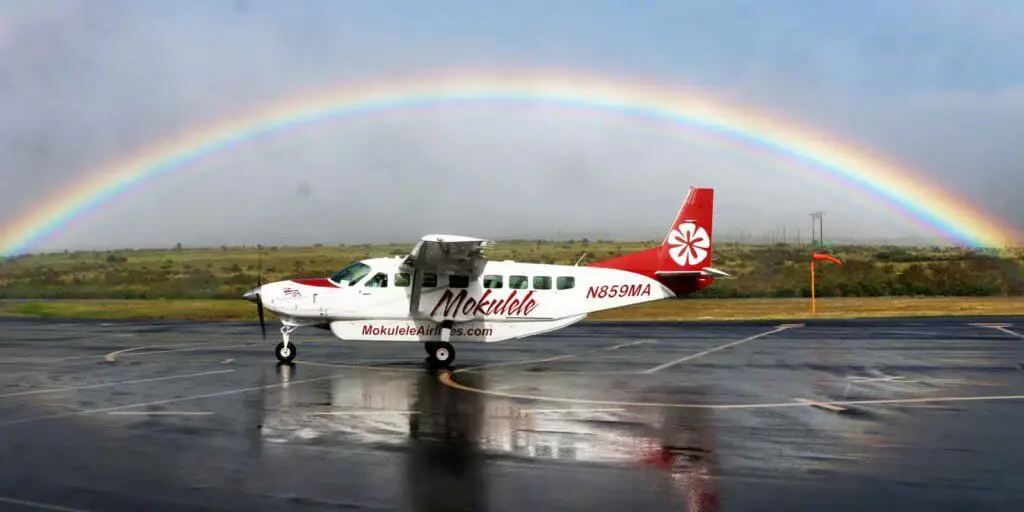 Mokulele Airlines operates over 120 flights a day between 9 airports across 4 islands:
Big Island: Hilo & Kona International Airports, and Kamuela-Waimea Airport
Maui: Kahului, Kapalua, and Hana Airports
O'ahu: Honolulu International Airport
Moloka'i: Ho'olehua and Kalaupapa* Airports
In addition, Mokulele Airlines offers charter flights to all of the airports above, plus Lāna'i and Kalaeloa Airports. They do not service Kaua'i.
Compared to the other airlines, Mokulele Airlines offers the most routes. They are the only airline to offer commercial inter island flights to/from Kamuela-Waimea, Kapalua, Hana, Ho'olehua, and Kalaupapa Airports.
How much does it cost to fly between islands in Hawaii?
The cost to fly between islands in Hawaii varies based on time of year, when you buy the ticket, and route. I've seen flights as low as $39 and as high as $300, each way. In general, direct flights will cost less.
In order to determine your budget, I recommend doing a bit of research on your end so that there are no surprises.
Determine your start and end points, then use this post to determine which airlines fly that route nonstop.
From there you can click on each airline link and price out your route to find the best time and price for your needs.
Can you do inter island day tours in Hawaii?
You sure can! If you'd rather not stress about pricing individual flights, worry about not missing your flight(s), or just don't want to bother with all the planning, a day tour can be a great option.
A day tour will have a single price that includes flights, transportation, a tour guide, and so on. All you have to do is show up!
It's a pricey option, but an option nonetheless!
I haven't done a day tour yet, but there are a ton of options on Viator, a tour booking site I use frequently. For example, I have my eye on this O'ahu to Big Island tour, which includes a stop at Volcano National Park.
To book a tour, head to Viator.com and type in O'ahu to Big Island tour or whichever island you are starting from and the one you want to visit to see which tours are available.
Are there Hawaii island hopping cruises?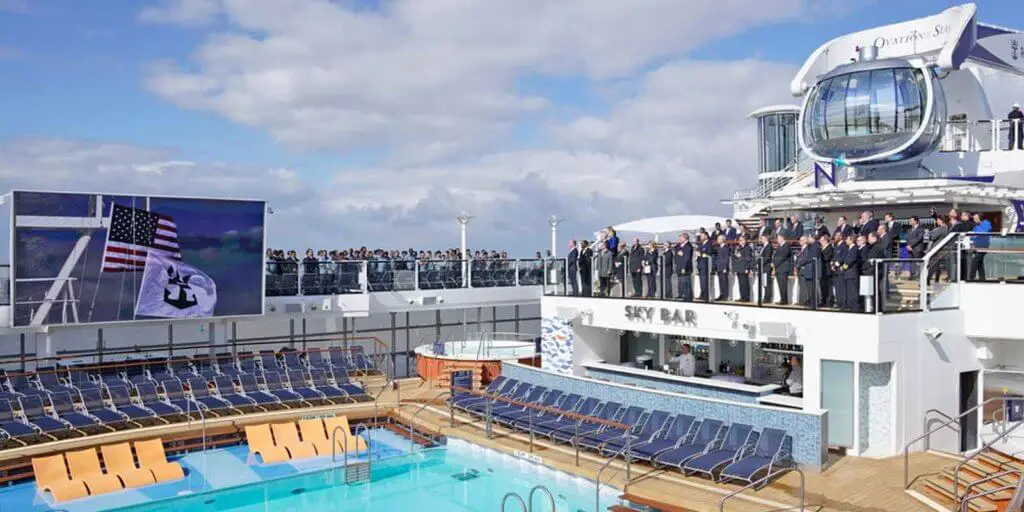 Last but not least, island hopping in Hawaii can be done with ease through a Hawaiian cruise. Cruises in Hawaii have itineraries that are designed to give you a taste of several islands in one vacation.
Many of the major cruise lines, such as Crystal Cruises, Disney Cruise Line, Norwegian Cruise Line, Princess Cruises, and Royal Caribbean, offer Hawaii cruise itineraries.
If you prefer a smaller, more intimate cruise experience, UnCruise Adventures is a reputable company to consider.
Some of these companies have cruise itineraries that leave from Canada or the US. If you don't want to deal with the long flight or have a fear of flying, a Hawaii island hopping cruise is the best option for you.
Are there any other options for traveling between islands in Hawaii?
Not yet, but in a few years, there might be! In Summer 2022, Regent and Pacific Current announced that they are working on a new way to get between islands: seagliders!
The seagliders are similar to an airplane, but fly low enough that they are also similar to boats. They run on electricity with zero emissions. With Hawaiian culture's focus on respecting the land, I can see this option becoming quite popular!
Right now the companies are in the research and study stage, although they have already announced Mokulele Airlines as their first partner. They hope to launch the service sometime in 2025.
Are you ready to go island hopping in Hawaii?
Let me know in the comments below which Hawaiian islands you plan to visit on your next trip, using these island hopping tips.
Next up, check out more of my top travel tips for Hawaii and beyond:
---
About the author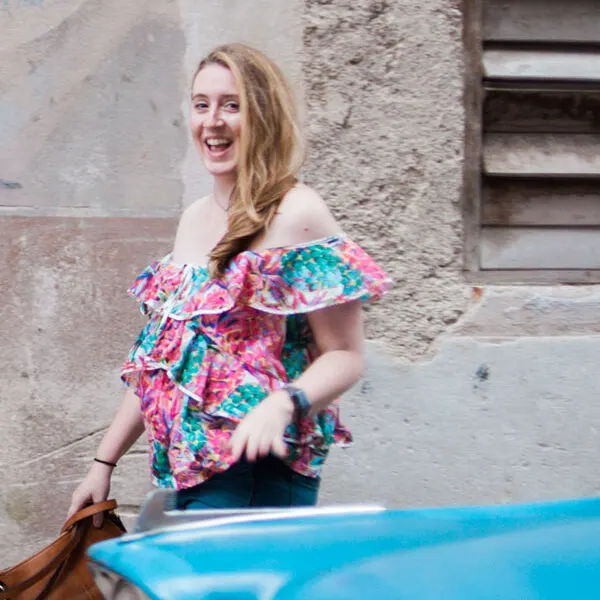 Meg Frost is a Boston-based travel blogger that helps people embrace technology to make vacation planning and traveling wicked easy, affordable, and fun.
She holds an M.A. in Journalism from Northeastern University and B.S. in Communication & American Studies from University of Miami.
---
This post was originally published January 17, 2017. It was last updated November 6, 2022.