Is it just me, or is opening a stocking the best part of Christmas day? I love the mix of silly and useful gifts that Santa slips inside.
As a frequent traveler, I'm always hoping to get items in my stocking that I can use for upcoming trips.
Sure, you could go with the usual items: lip balm, face and eye masks, a toothbrush, and maybe a few holiday chocolates.
But why not stuff the stocking with gifts that are perfect for travelers instead?
Keep reading for my guide to the best stocking stuffer ideas for travelers.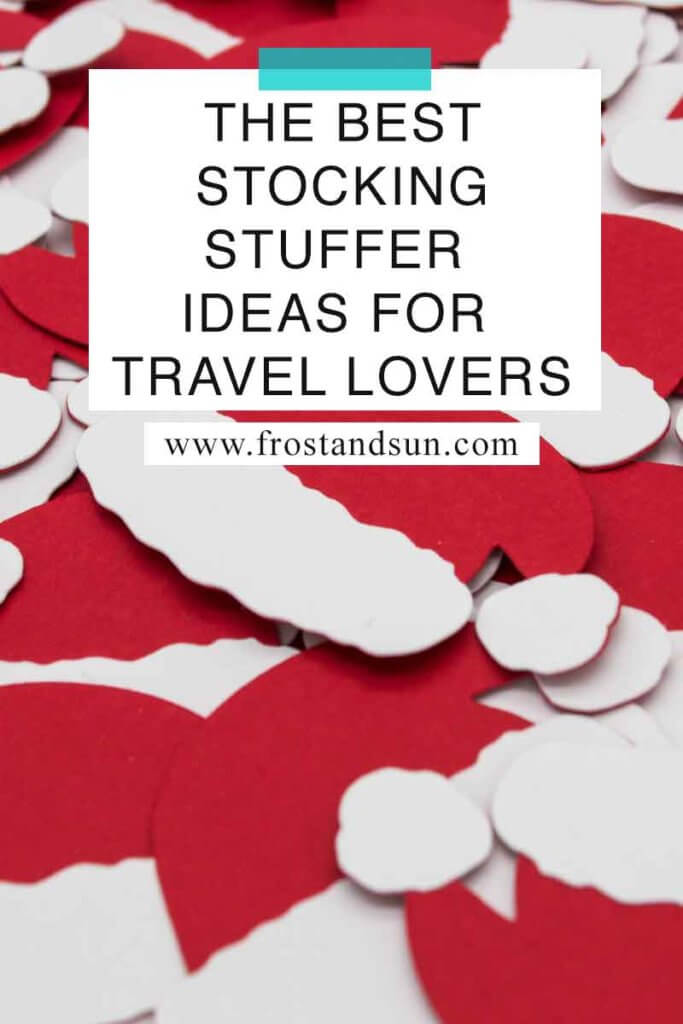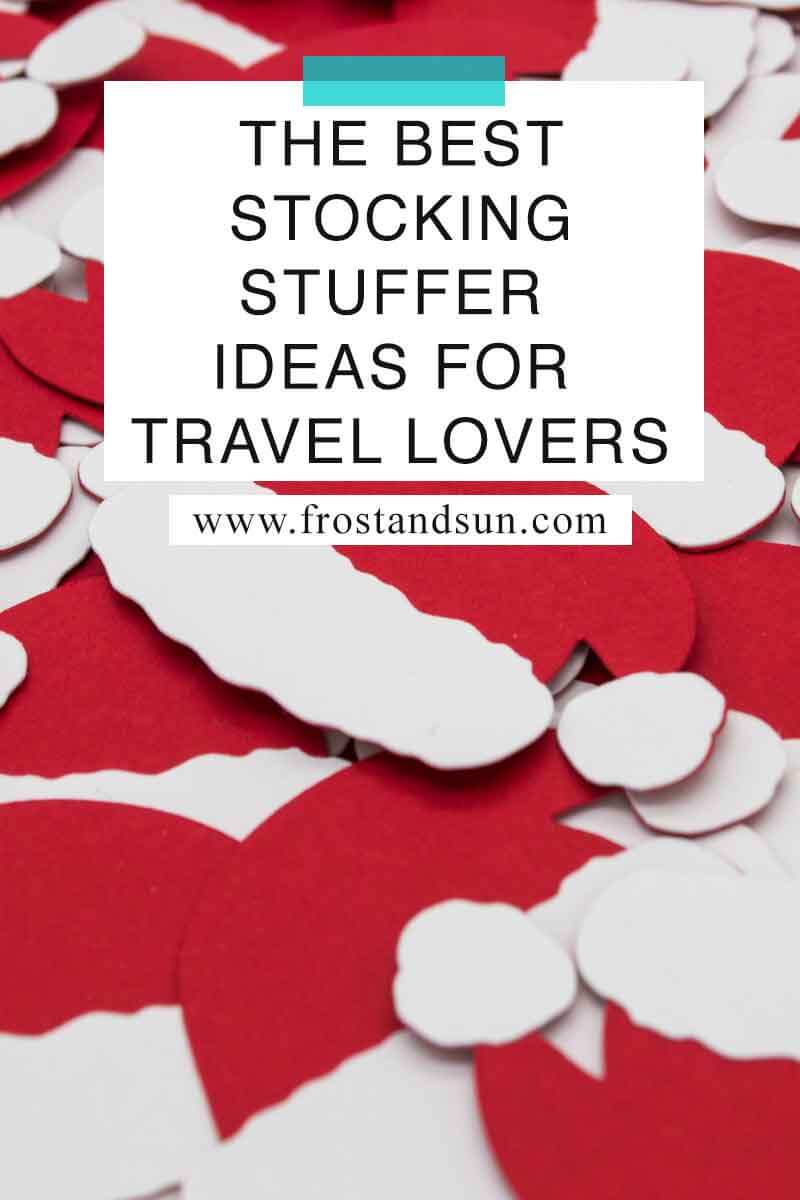 This post includes affiliate links. If you click on or make a purchase from an affiliate link, I might earn a commission payment at no extra cost to you.
Travel gift cards
Gift cards are no-brainer stocking stuffers for everyone, not just travelers!
Travel isn't always cheap, especially if you're still learning about travel hacking and traveling on budget.
So slip a gift card to AirBNB, Disney, a favorite airline, or a favorite cruise line into their Christmas stocking this year.
Christmas ornaments
'Tis the season, right?
Start a new tradition by adding a travel-themed Christmas ornament to the stocking each year.
Choose a destination that your loved one visited earlier in the year or one they are looking forward to in the year to come.
A generic travel-themed ornament, such as a plane or suitcase, would be cute too.
Before you know it, they'll have enough ornaments to decorate a travel-themed Christmas tree.
Sweets from a recent travel destination
If you've been reading my blog for a while, you know that I have a bit of a sweet tooth. Also, don't the best Christmas stockings always have a piece of candy or 2?
Instead of picking up generic chocolates with Christmas wrappers on them, go with something from a recent travel destination instead!
For example, green tea flavored Kit Kat bars from Japan, TimTams from Australia, or Cadbury Crunchie bars from the UK.
Not only will your boo's sweet tooth be satisfied, but it will help spark happy travel memories while enjoying their candy.
Travel games
Travel games are a fun and unexpected item to add to a travel lover's Christmas stocking. Plus, if you don't want to hunt for a bajillion tiny items to fill up the stocking, a game or 2 will take up plenty of room.
Card games, like Phase 10 or UNO, are perfectly sized for both a stocking and carry on bag for long layovers.
Mad Libs notepads are another fun gift. How fun are the Golden Girls themed Mad Libs featured below? I got the regular set for one of my sisters for a gift recently and it was a hit!
For more options, check out my post on travel games for adults.
Travel-themed jewelry
Treat your loved one to a little bling with a travel-themed piece of jewelry.
The super popular Pura Vida bracelets has a few fun options, such as a string bracelet with a compass charm.
Proceeds from some of their jewelry goes toward travel-related charities, like the Surfrider Foundation.
Etsy is another great place to find travel-themed jewelry, while supporting a small business at the same time!
Small travel accessories for stocking stuffers
Plenty of essential travel accessories are small enough to fit into a Christmas stocking. Here are my top 6 favorite ideas to add to a traveler's stocking this year.
Luggage scales are super helpful for chronic overpackers to help avoid extra luggage fees.
Passport covers will help keep international travelers' passports safe from damage (and easy to spot in a drawer!).
A luggage tag is another fun travel accessory that is perfectly sized to slip into a stocking. I can't decide between one with a cheeky saying or something Harry Potter inspired!
A sleep mask with a contoured eyeshade will ensure restful sleep, as the raised eyeshade allows for uninterrupted REM sleep. I swear by this exact sleep mask and have used it for nearly 10 years now!
Compression socks might be totally vanilla options for a stocking. However, compression socks are a super useful item for travelers.
Not only do compression socks help blood circulate in your legs to help prevent blood clots, they also help prevent or reduce puffiness and swelling.
As someone with a blood clotting disorder, I highly recommend them – especially for long haul flights.
Last up – if you're looking for a more substantial gift to add to a Christmas stocking, consider a SkyRoam hotspot.
The newest version of this tiny device doubles as portable wifi and a power bank. I never travel outside the US without mine!
Travel guides and books
Slip a travel guide into their Christmas stocking for an upcoming trip or for their bucket list destination. Gift cards for Kindle books are also a great idea!
I'm looking forward to exploring Japan next year, so I have a Japanese slang book on my Christmas list this year, as well as a few novels by Japanese authors.
If your loved one doesn't have a trip planned next year yet, check out this list of travel books by women for a few book ideas.
Travel journals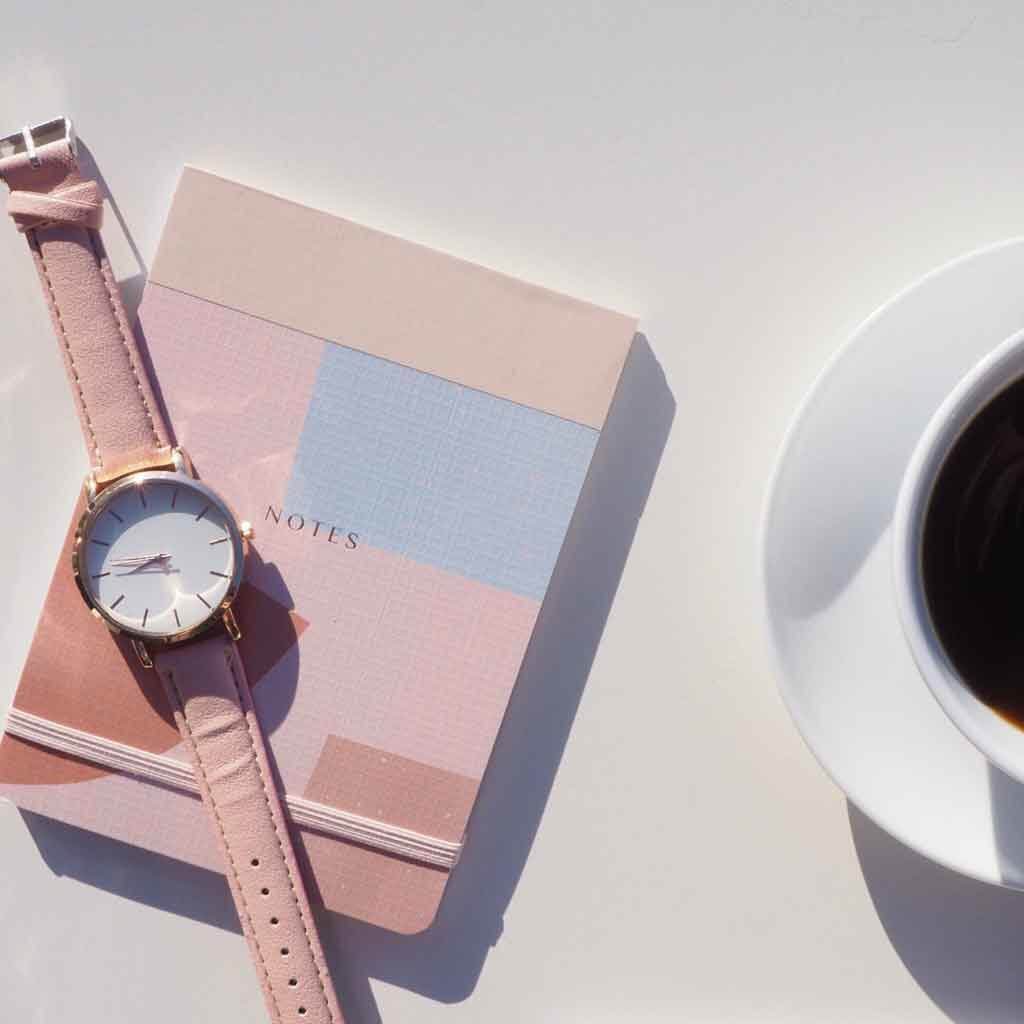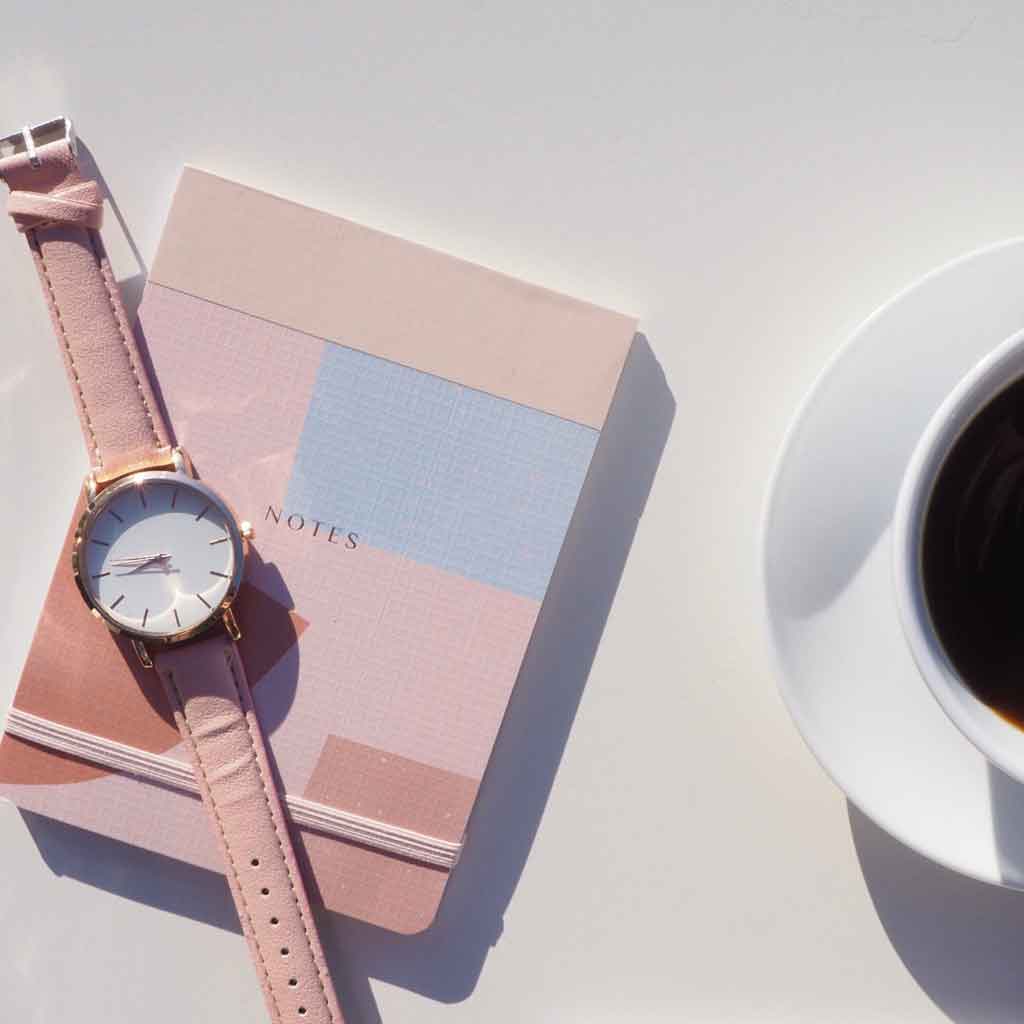 Travel journals are another great option for literary-minded travelers, especially those embarking on long-term travel.
Journals encourage travelers to record travel memories, which will be a ton of fun to go through for years and years after the trip is long done.
For a few ideas on which ones to get, check out my post on my favorite travel journals.
Reusable travel accessories
One of the drawbacks to travel is the constant use of single-use or small use plastics, such as travel sized shampoos.
Help a frequent traveler break the cycle by adding a few reusable travel toiletry, beauty, and dining accessories.
Reusable, travel-sized toiletry bottles are an easy and quick way to bulk up a Christmas stocking while still gifting something useful.
They are also a great way to encourage travelers to avoid purchasing single-use mini toiletries that clog up landfills.
My favorite travel bottles are Human Gear GoToob bottles. I've had my set for years and have never had issues with product leaking.
They also hold plenty of product for a week or more of travel, depending on the size you get (I use the 3.4oz size).
Another reusable item I love are MakeUp Eraser cloths.
These fuzzy cloths make removing makeup super easy – without disposable makeup wipes. Just make sure you wash the towel before using first, as it activates the fibers in the cloth.
If you're traveling carry-on only, you're going to need a clear quart bag to stash your reusable toiletry bottles in. I hate that this is required; all that plastic waste makes me cringe!
Thankfully, there is a solution: the Flight 001 reusable vinyl quart bag. I love my reusable quart bag for toting all of my small liquids through security at the airport.
TIP: I recommend getting the plain clear version, rather than one of the neon bags, as not all security agents will allow the colored bags even though they are technically see-through.
Last, but not least, a water bottle is always a great gift idea for travelers, whether it be in a Christmas stocking or as a gift.
LifeStraw makes water bottles with replaceable filters inside that removes "99.9999% of waterborne bacteria and 99.9% of waterborne protozoan parasites" according to their marketing materials.
Travel-themed Christmas stockings
You can't forget the most crucial part: a Christmas stocking!
Once you've picked up a handful of stocking stuffers, stash them in a Christmas stocking themed after a travel destination.
You can go with a specific destination, like Disney World or Texas, or general, like the beach. A stocking with a local sports team logo would work, too!
What are your favorite stocking stuffer ideas for travelers?
Let me know in the comments below what Santa will be filling the stockings with this year!
Before you go, if you need larger Christmas gift ideas, check out my post on gift ideas for travelers, gift ideas for kids, and gifts for Disney lovers.
This post was originally published on November 17, 2016. It was last updated on November 27, 2019.