Not sure what to get your travel-crazy loved ones for Christmas or some other gift-giving occasion? How about some fun travel tech!?
Whether you're looking for an affordable stocking stuffer or a splashy, big-ticket item to put under the tree, this list can help you out.
Keep reading for the 20 coolest travel tech gifts for 2021.
Estimated reading time: 26 minutes
Amazon Echo Dot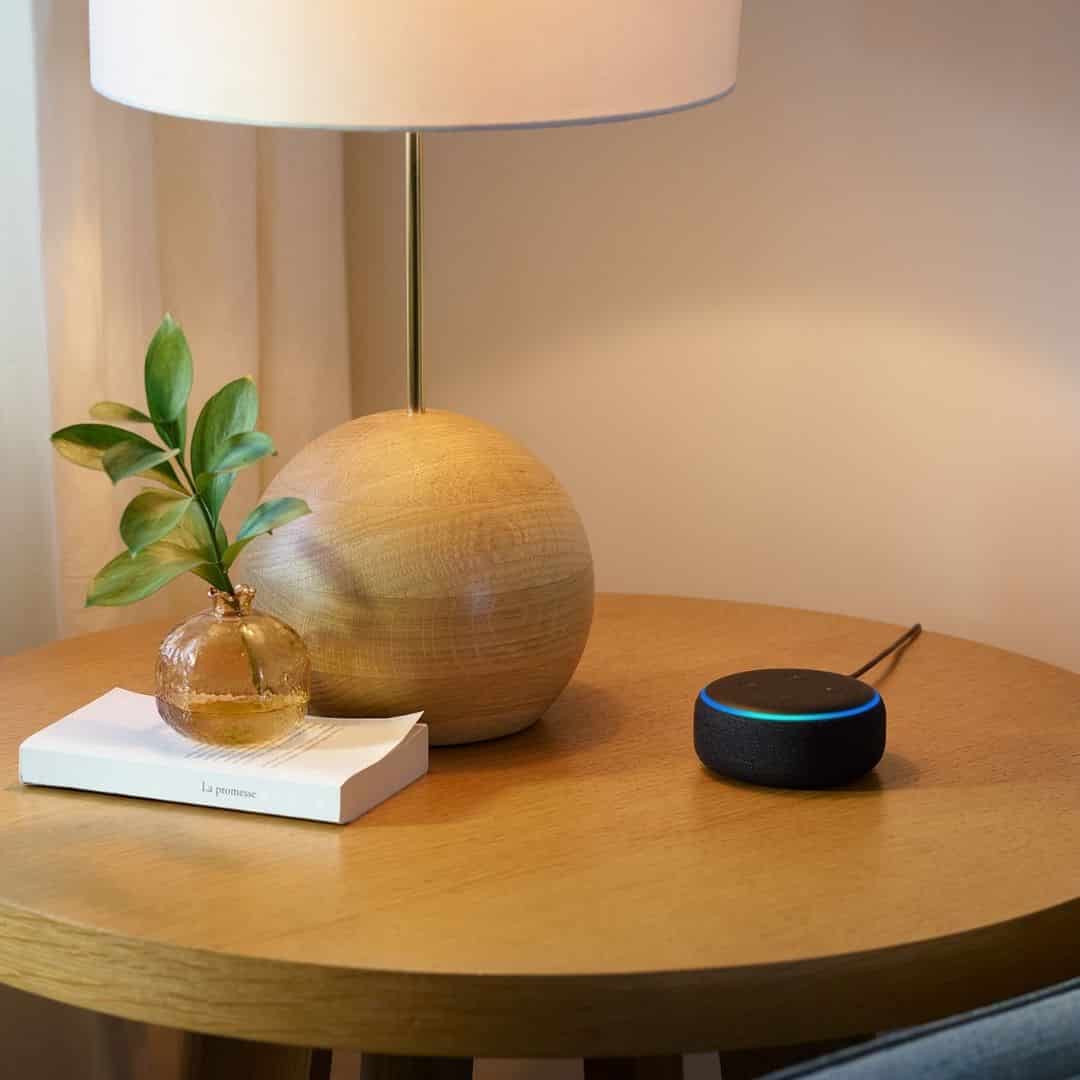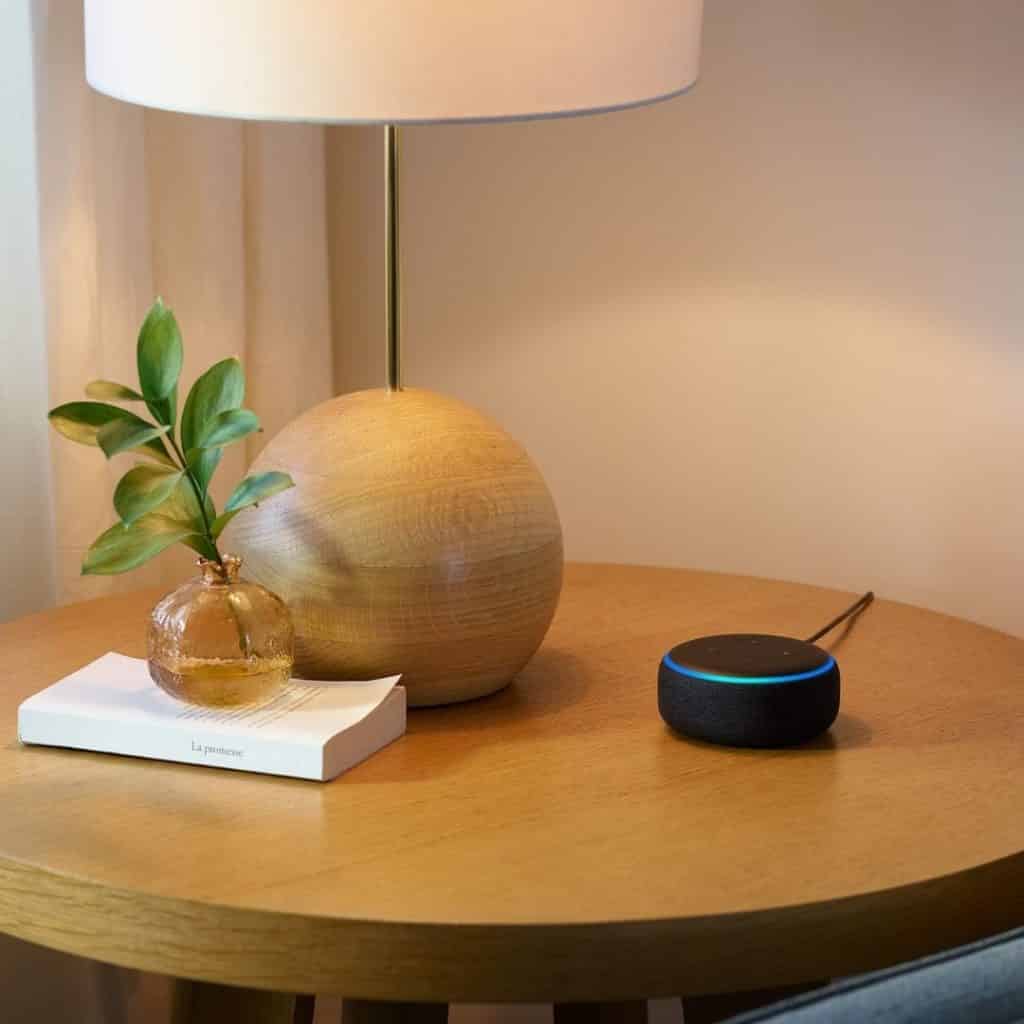 I wholeheartedly love my Amazon Echo and have gifted this brilliant device to several family members.
When it comes to travel, the Echo makes for a fantastic personal assistant.
You can search for tickets, check for flight times and delays, schedule a ride share, and so much more.
Alexa, what time does my flight leave?
Beats noise-cancelling headphones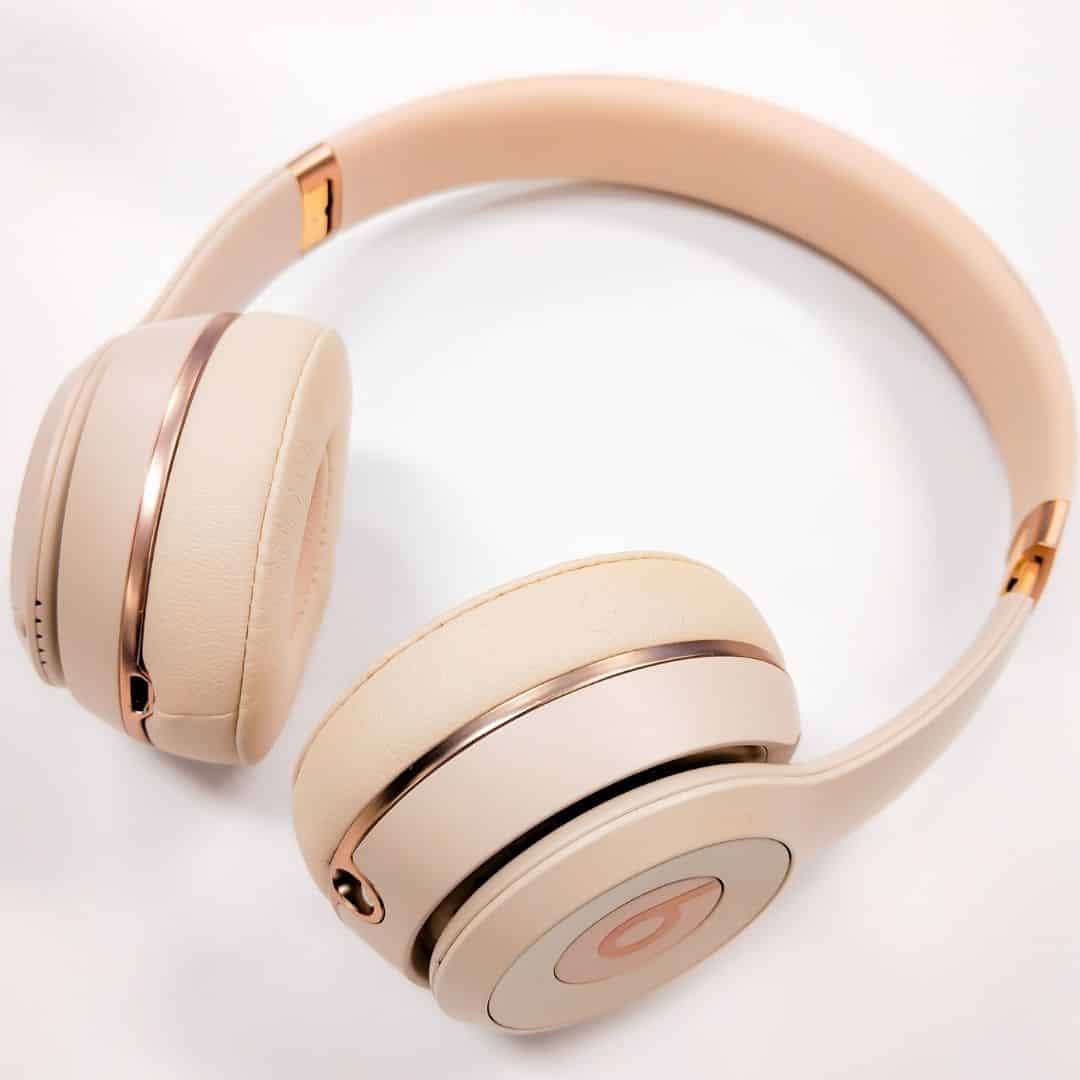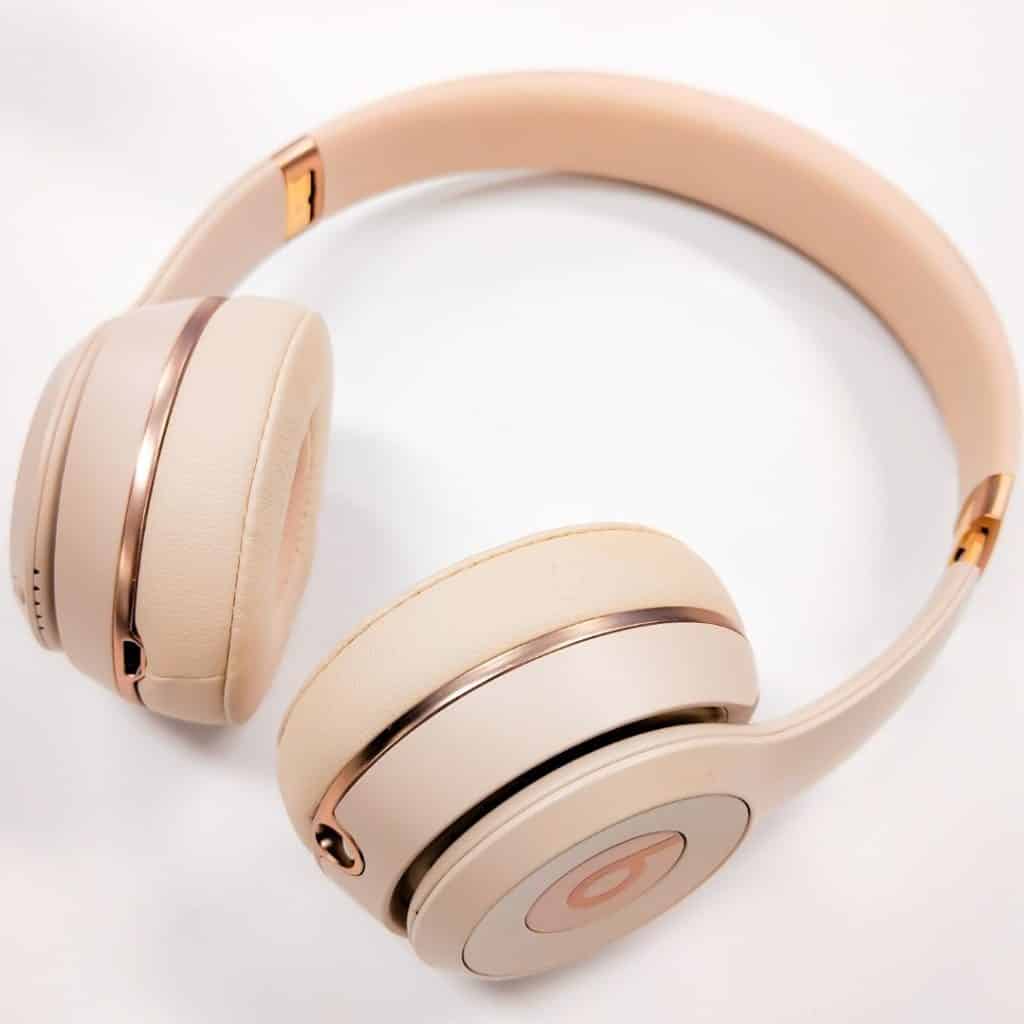 If you're gonna be stuck in a metal tube thousands of miles up in the sky for hours, wireless active noise-cancelling headphones will be your best friend.
Between insanely loud plane engines, crying babies, and non-stop Chatty Cathys, you'll want a pair that will help drown out all that noise so you can listen to a podcast, catch up on the latest movies, or lull yourself to sleep to the tunes of your favorite musical artist.
I've had the Studio3 model for several years now and they work just as great as the day I got them.
They've even proven to be super helpful in helping me stay focused while working from home during the COVID-19 pandemic.
NOTE: The Beats Solo3 headphones do not include ANC technology, which is key for a good pair of travel headphones.
Apple smart watch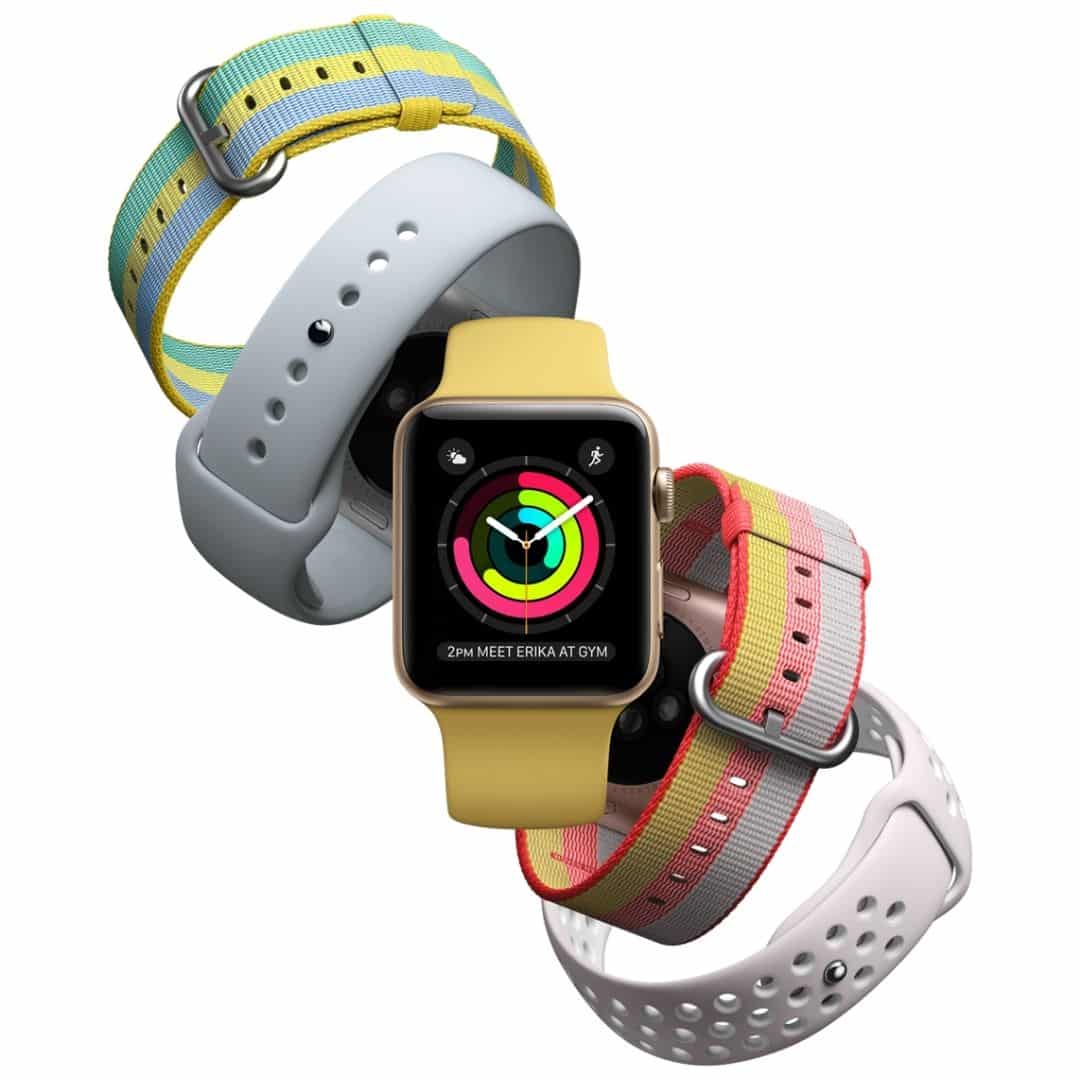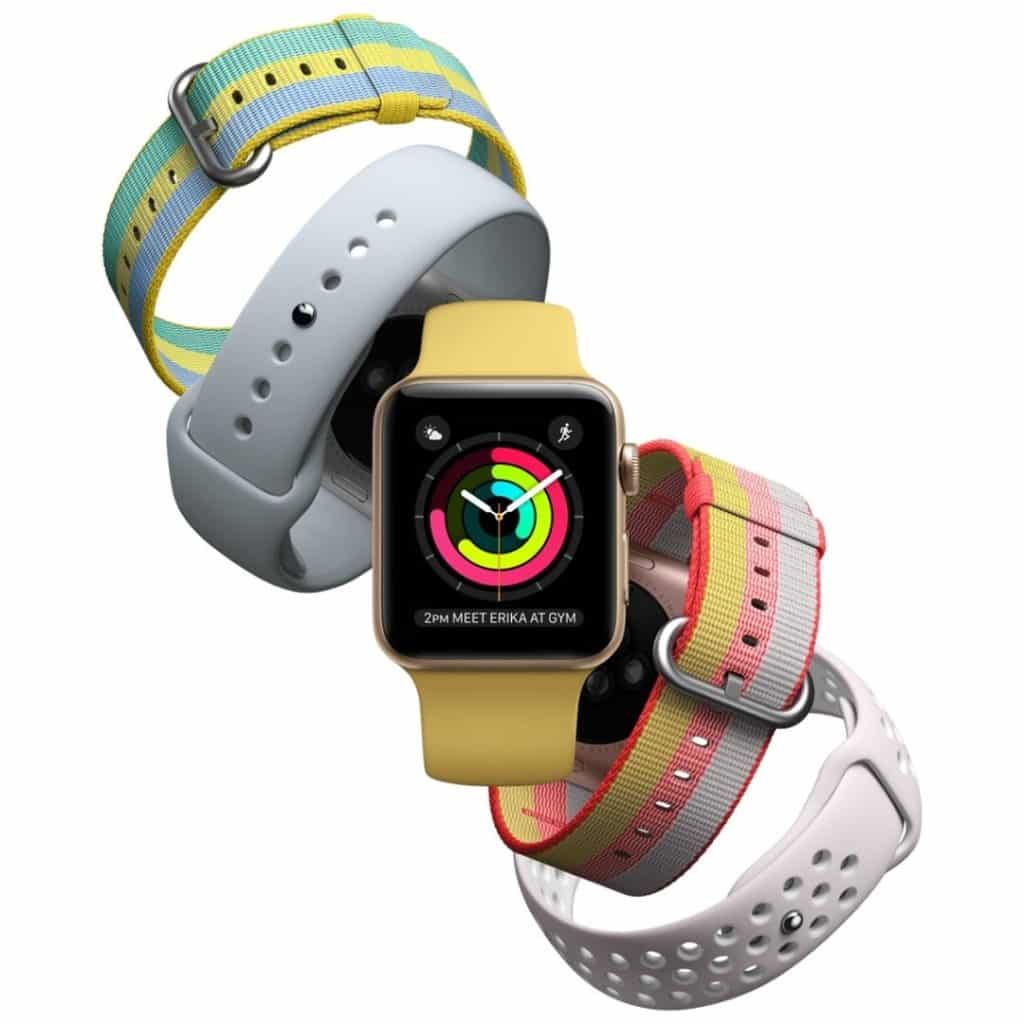 I never travel without my Apple Watch. This tiny tech gift has so many helpful features built-in, whether it be for every day life or as a travel accessory.
One of the most common ways I've seen an Apple Watch used by travelers is adding airplane tickets to the Apple Wallet.
Most airline apps are compatible with the Apple Watch app, so you might also be able to use their app to access your paperless ticket, as well.
The Apple Watch is also jam packed with health and safety features, like a heart rate and blood oxygen monitor and fall detection.
Photography drone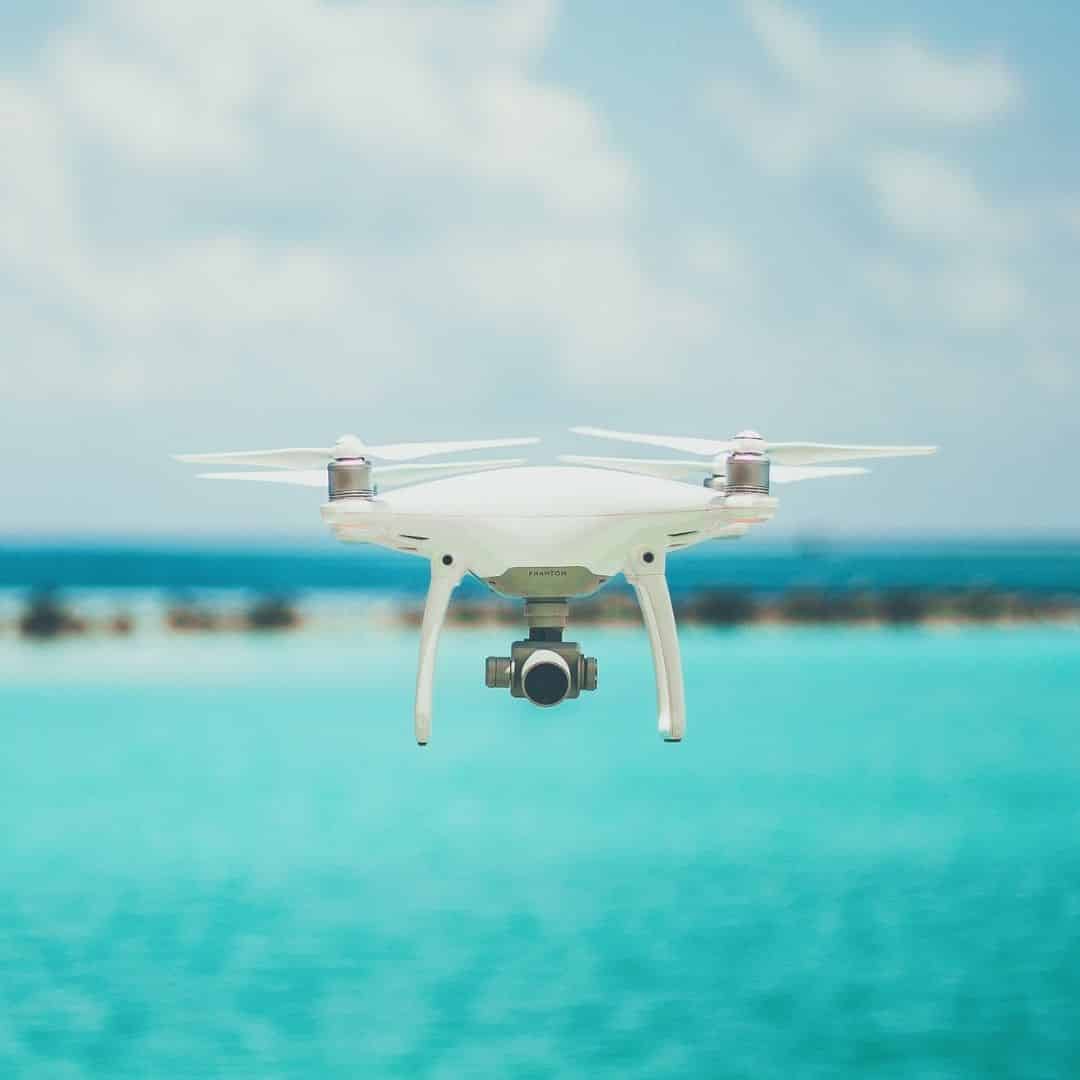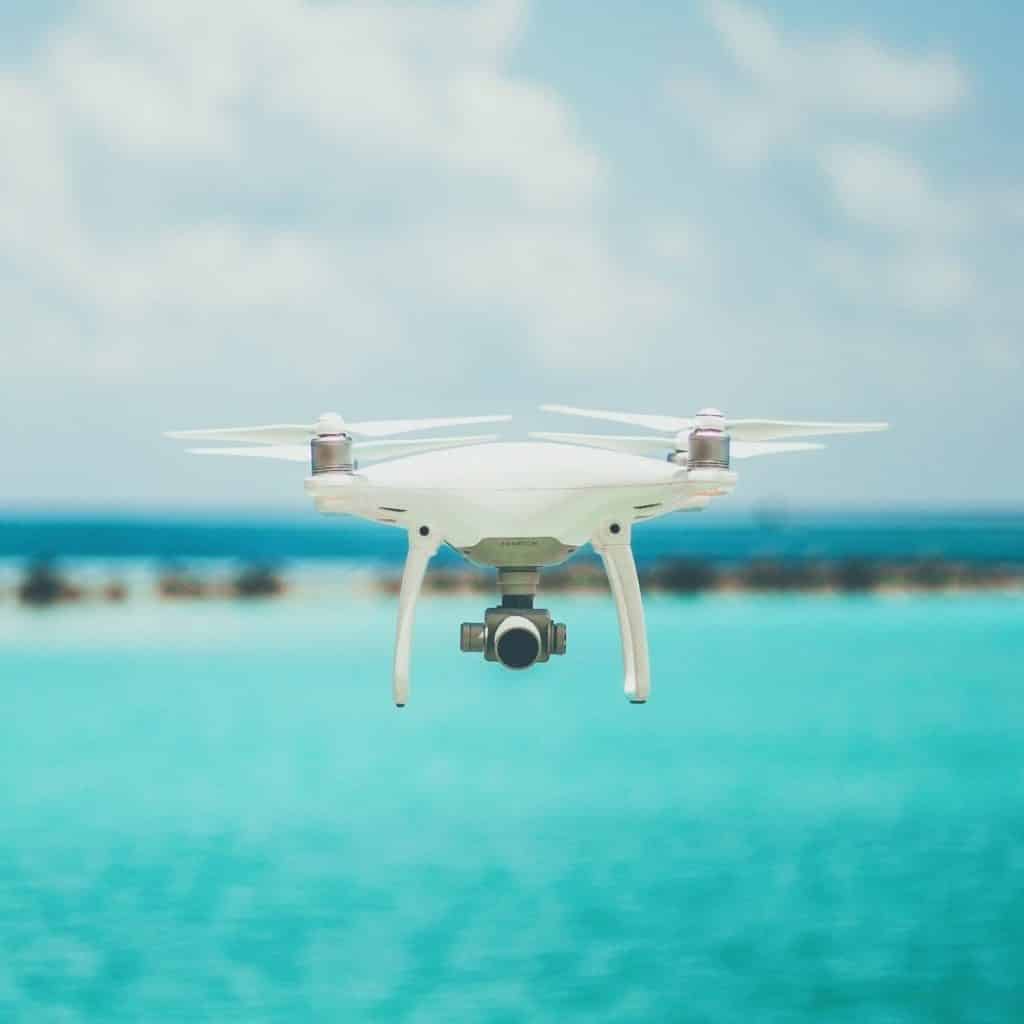 If your loved one is super into travel photography, surprise them with a photography drone.
A photography drone will help them learn a new skill and take sick aerial photos for their Insta feed.
App in the Air annual subscription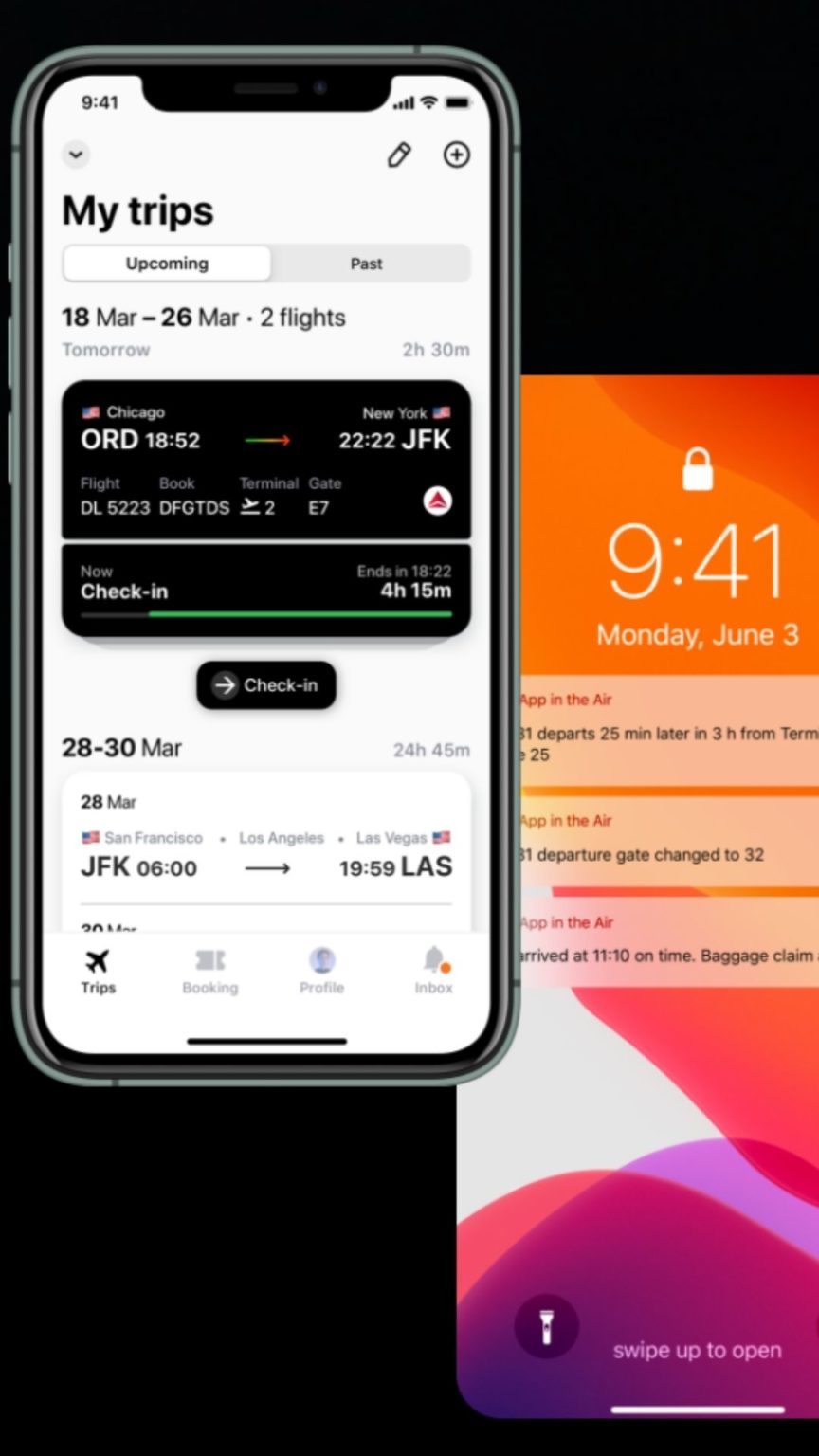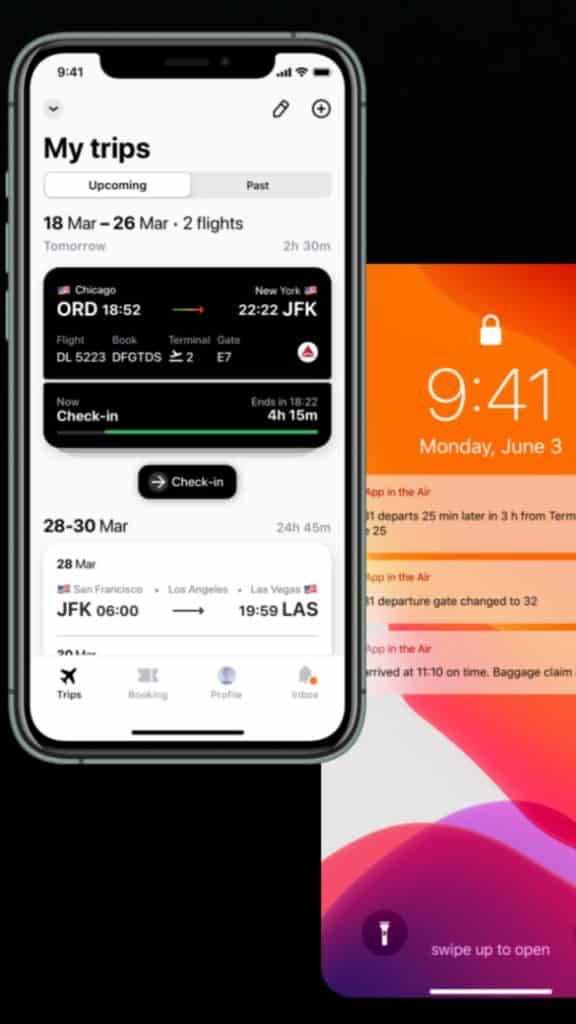 For frequent travelers, there's no better app than App in the Air. This app is like having a personal assistant on your phone, tablet, or watch.
The App in the Air app can book flights, check you in, send you in-the-moment alerts, send alerts to chosen contacts, and scan your luggage to make sure it meets airline restrictions.
Plus, it tracks all of your miles and you can pay to have trees planted to offset your carbon impact.
To learn more about this app and how to upgrade to a premium subscription, check out their website.
Portable language translator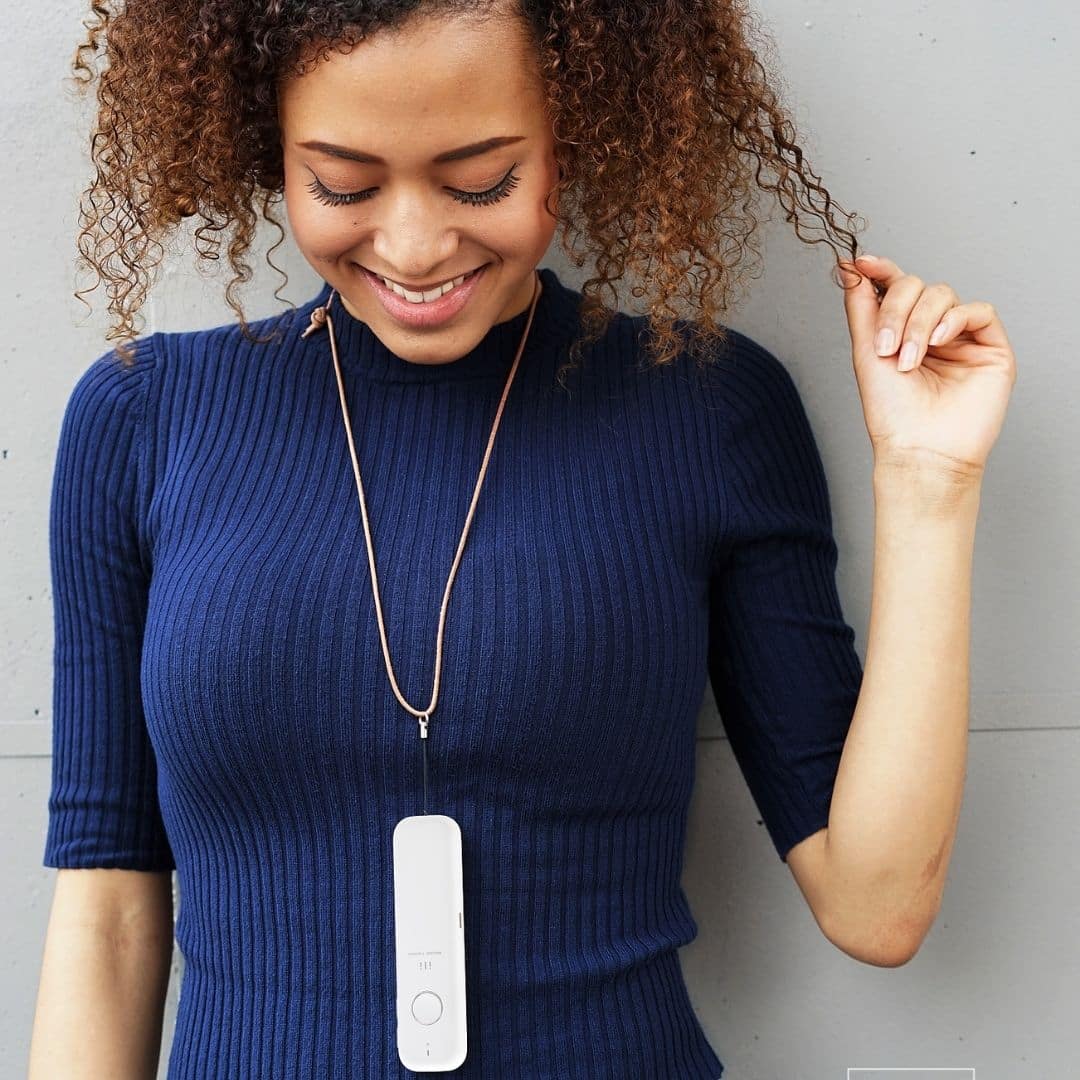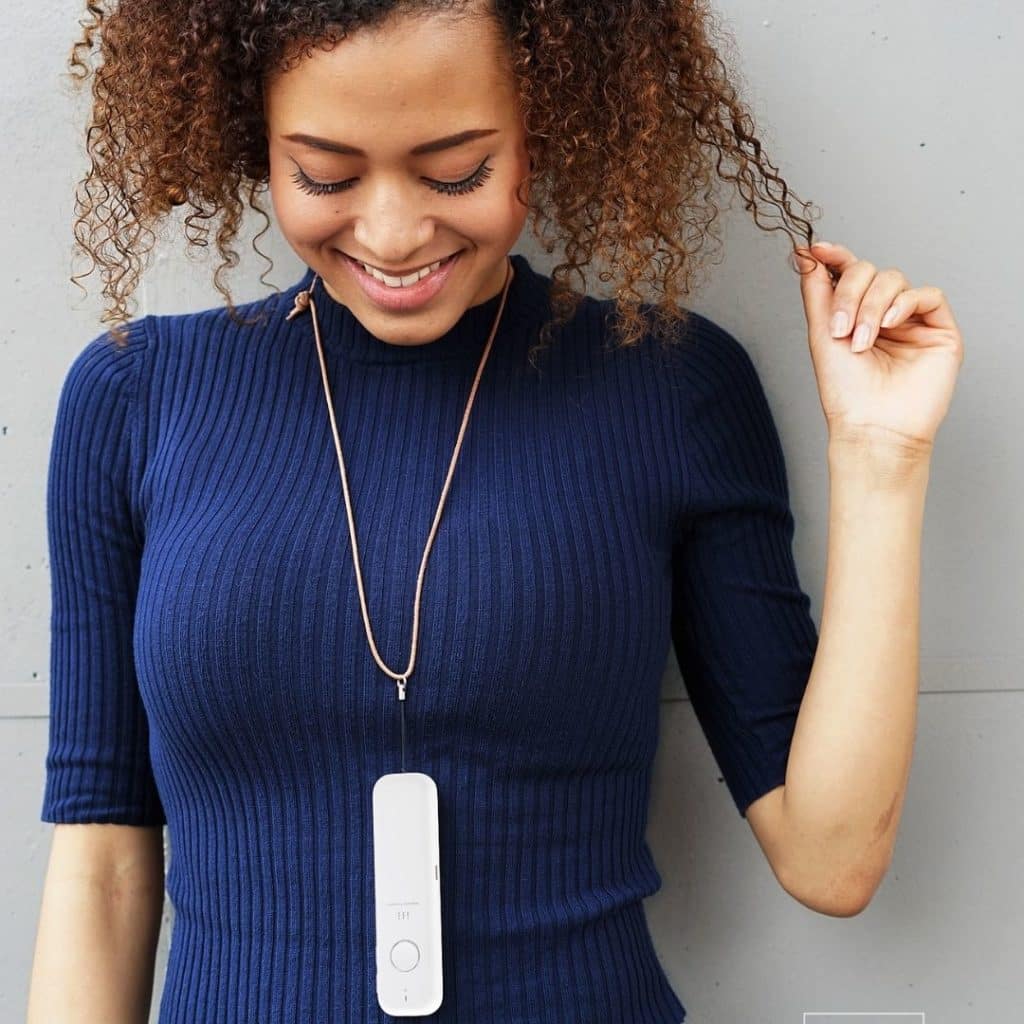 Some travelers shy away from traveling outside their comfort zone due to language barriers.
But what if there wasn't a barrier?
Sure, you could learn a new language, but not everyone has the time, money, or mental capacity for that.
Luckily there's an easier solution these days: portable language translators.
There are 2 excellent options available that I recommend: Google Pixel Buds or the Ili offline translator.
Google Pixel Buds aren't a translator out of the package. They're actually wireless ear buds, but when paired with the Google Translate app, they can be used for language translation.
What I like about Google Pixel Buds is that a separate device isn't needed. You can use them to listen to music one day, then help translate a conversation the next.
WiFi is required to translate, which can make it tricky for instantaneous translation, but considering the Pixel Buds can be used for so many other scenarios, it's a great option.
Ili is a device specifically designed for language translation. WiFi isn't needed, which is a plus for quick translation.
It's limited to Japanese, Korean, Mandarin, and Spanish, but is built in a way that ili can add new languages via a device update.
Power bank portable charger
A power bank makes for a practical travel tech gift that can double as a stocking stuffer.
The higher the capacity, the more charges you can get out of it. For example, a power bank with 10,000 mAh capacity will give you 2-3 charges.
The catch is that devices with higher capacity, multi-charge capability are larger and heavier.
If you want something small and light to stash in your purse or backpack for emergencies, look for a power bank around 5,000 mAh to give you a single full charge.
SkyRoam portable WiFi hotspot
If I'm traveling outside of the US, I always pack my trusty SkyRoam Solis X portable WiFi hotspot.
Virtual Private Network subscription
A virtual private network, or VPN, creates a secure internet connection to help protect data and personal information, like credit cards and passwords.
VPNs can sometimes be used to bypass location restrictions so that websites think you're located somewhere you aren't, too.
Basically, if you're planning to connect your devices to WiFi while traveling, a VPN is crucial for these reasons.
A VPN would be a great gift for a frequent traveler or digital nomad to help keep their devices secure while traveling.
I recommend NordVPN, as that is what I use and it has always served me well.
You can pay around $12 per month or if you pay for a year in advance, it's roughly $5 per month (basically half off!).
Alternatively, if you're also purchasing a SkyRoam portable WiFi hotspot, you can add on the SkyRoam Solis VPN service to ensure any device connecting to your device is routed through a secure VPN.
Away smart luggage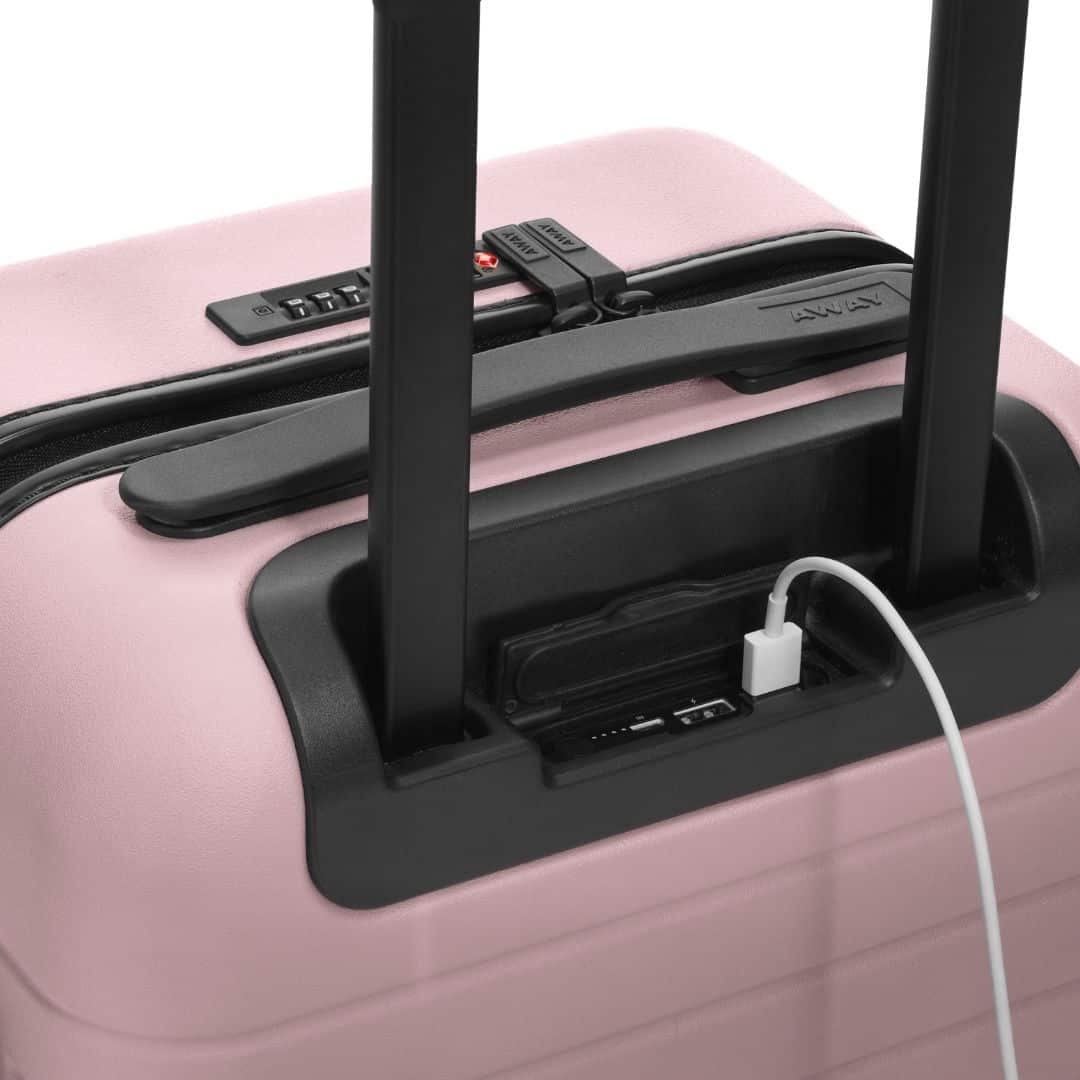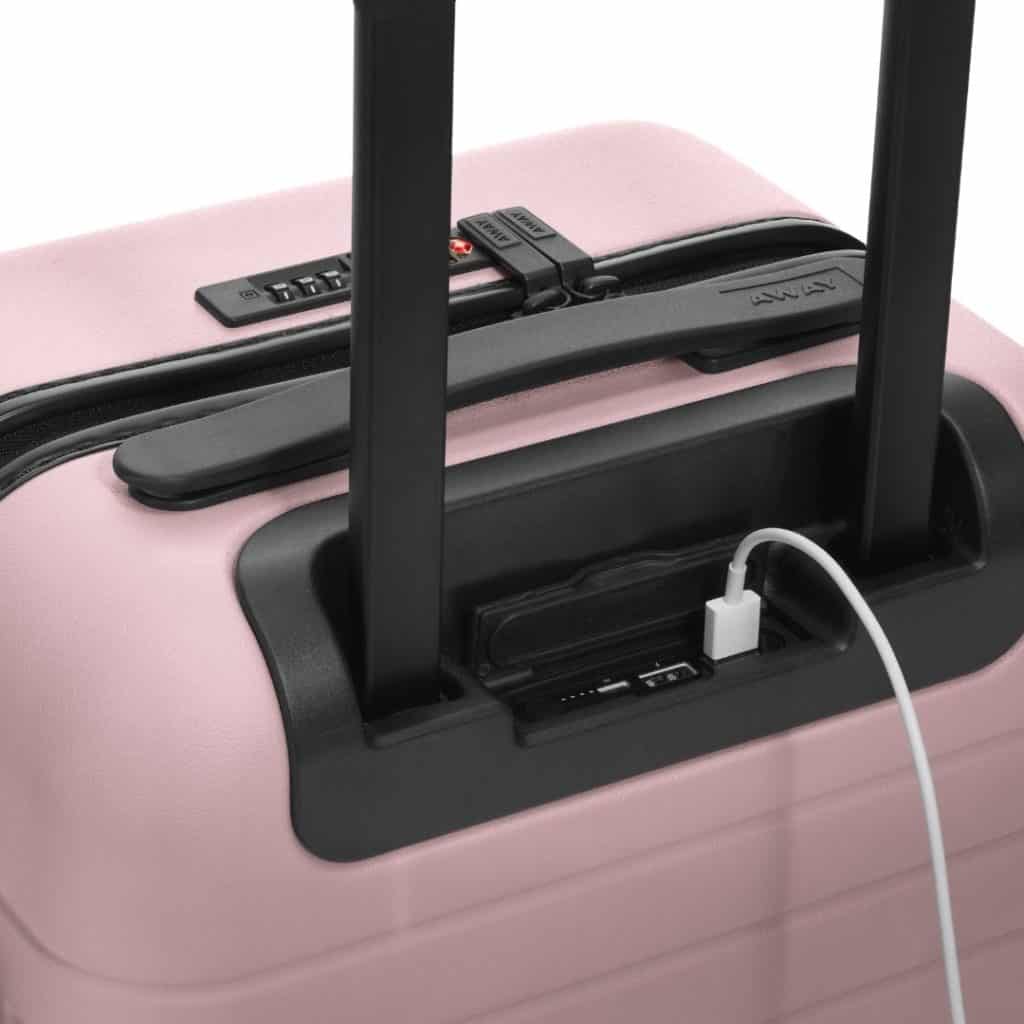 Speaking of power banks, if new luggage is on your favorite traveler's wish list, check out the luggage brand, Away.
Away luggage comes with a built-in power bank so you can charge up while waiting for your flight.
The power bank can be easily removed so that it complies with TSA rules about lithium ion batteries, so no worries if you need to check your luggage.
Away comes in multiple sizes and colors, plus they sell matching travel accessories like backpacks that can slide over the luggage handle for hands-free airport wandering.
Kindle Reader or iPad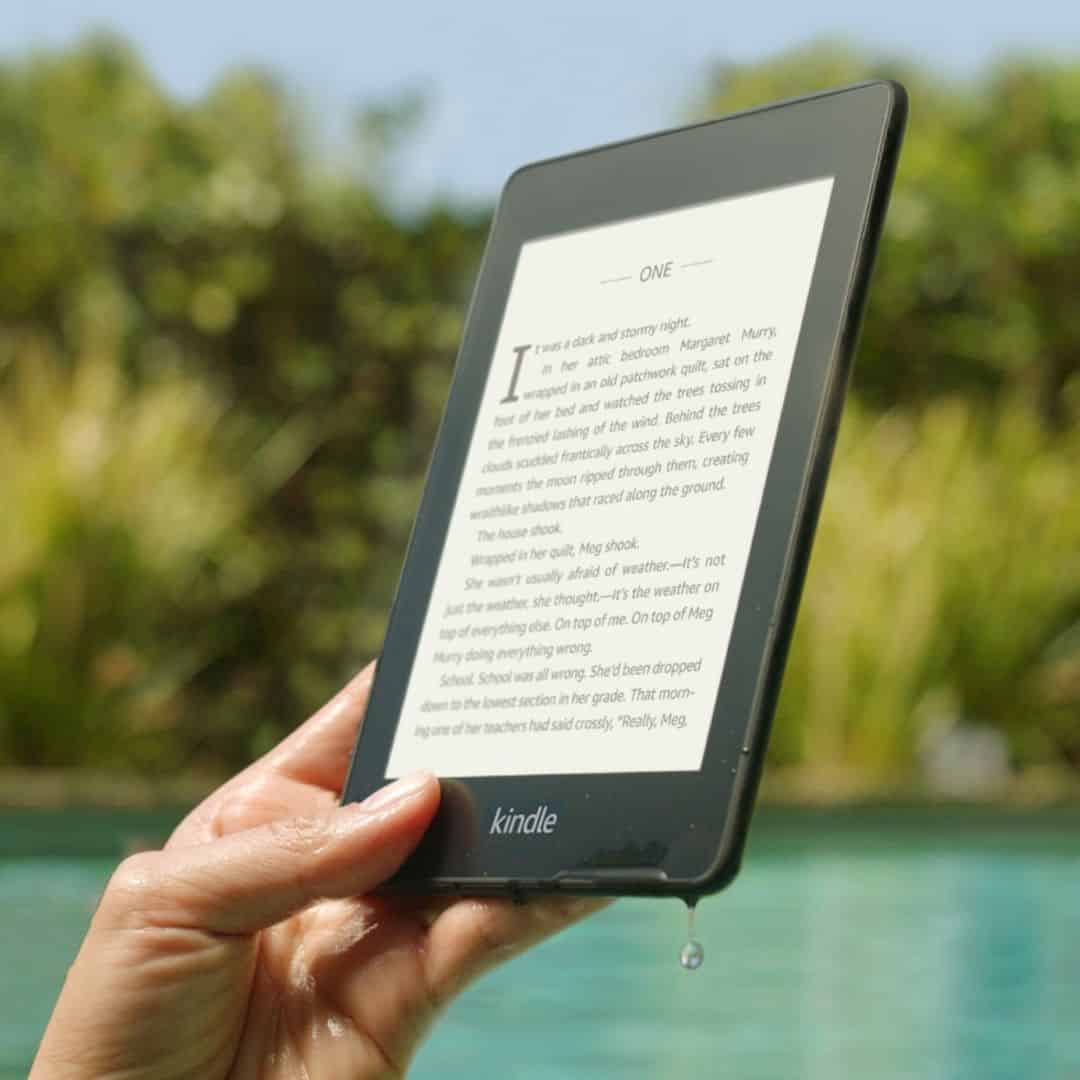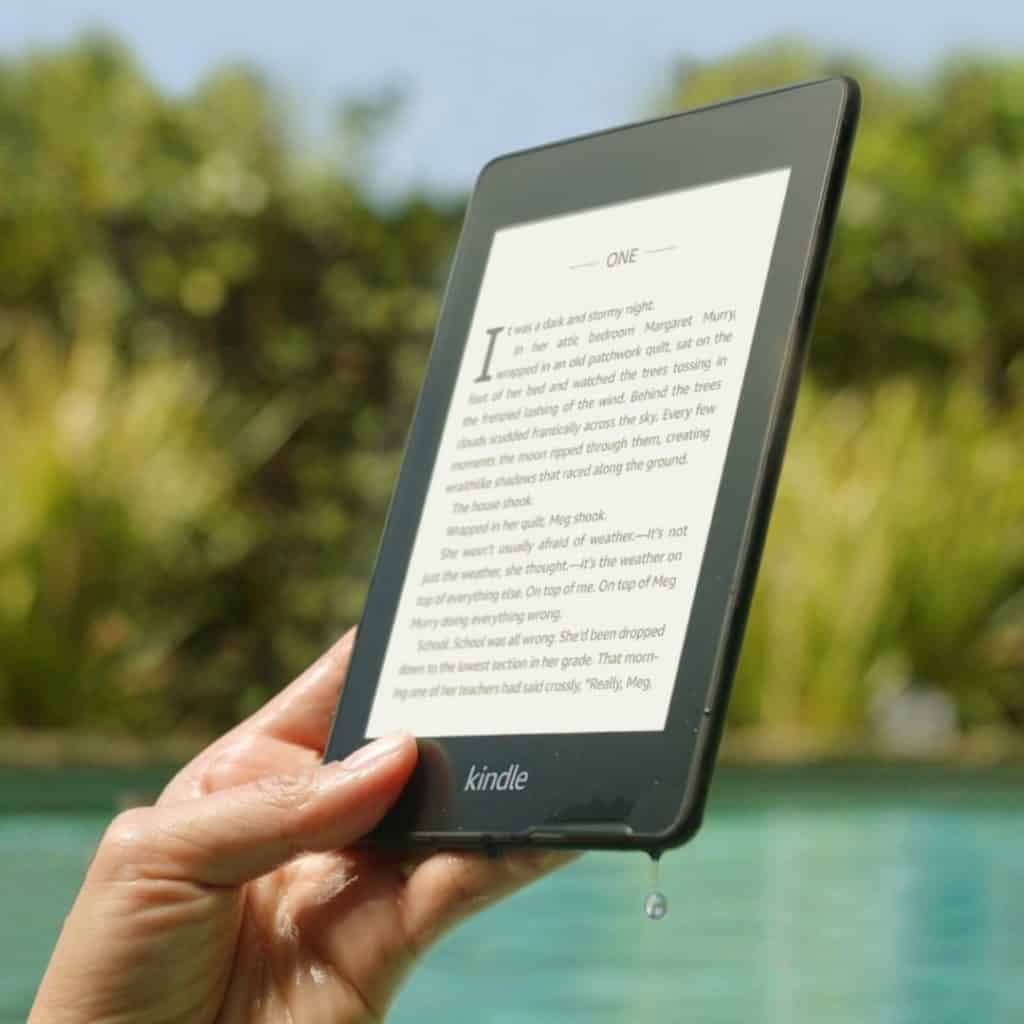 I love to read while traveling, especially when on a plane. The lack of easy WiFi makes it easy to stay focused.
I'm a fast reader, so I like to have several books and magazines with me while traveling, but I hate lugging them around.
An iPad or Kindle reader is the perfect solution for this admittedly first-world problem.
It was hard to choose just 1 device given the gap in price points.
An iPad can double as a travel-friendly computer and even a TV, so if you have the budget, I'd go this route.
An Amazon Kindle Paperwhite is far more budget-friendly, as its sole purpose is for reading books, magazines, and comics.
Simply put, it gets the job done, so if the extras aren't needed, go this route.
Rocketbook reusable notebook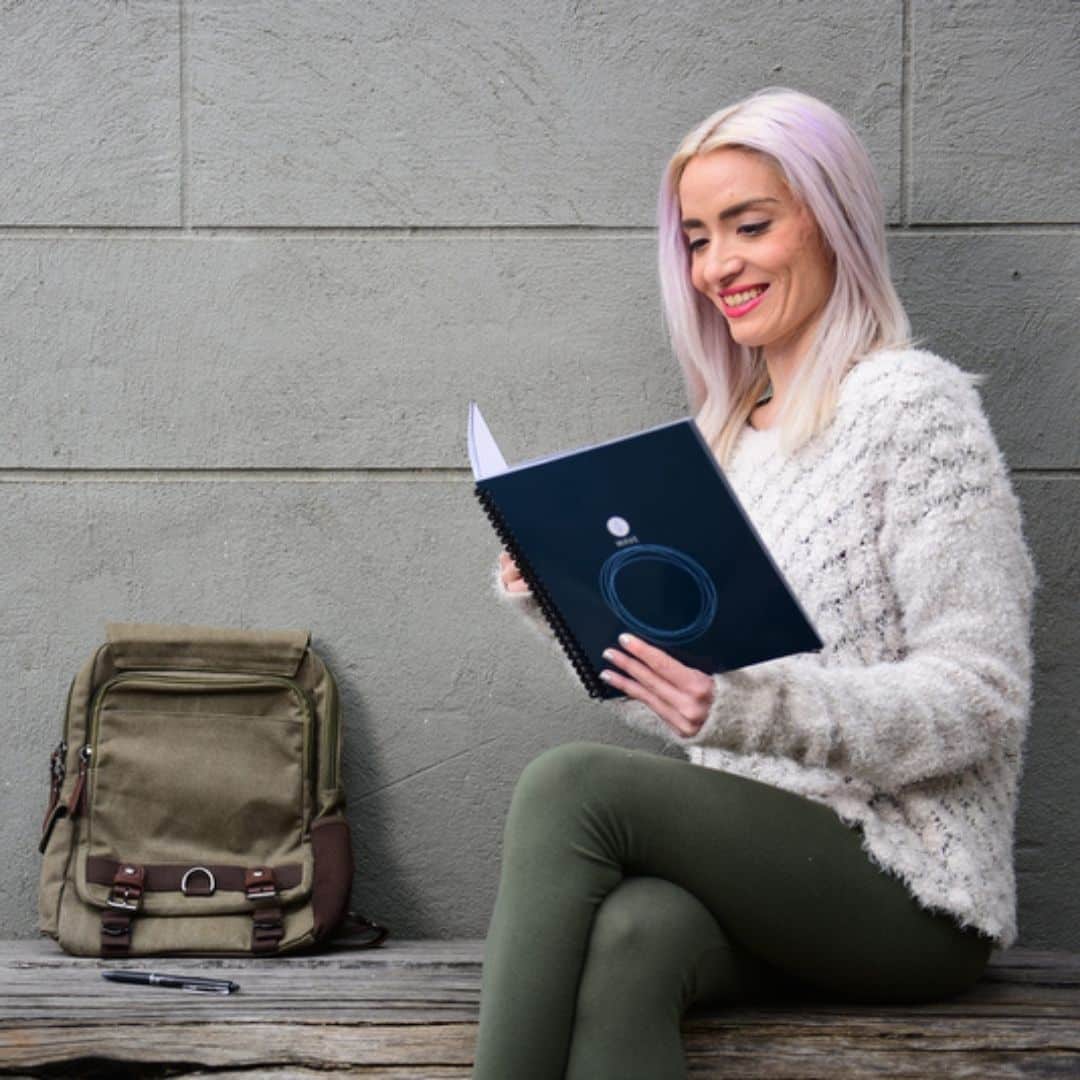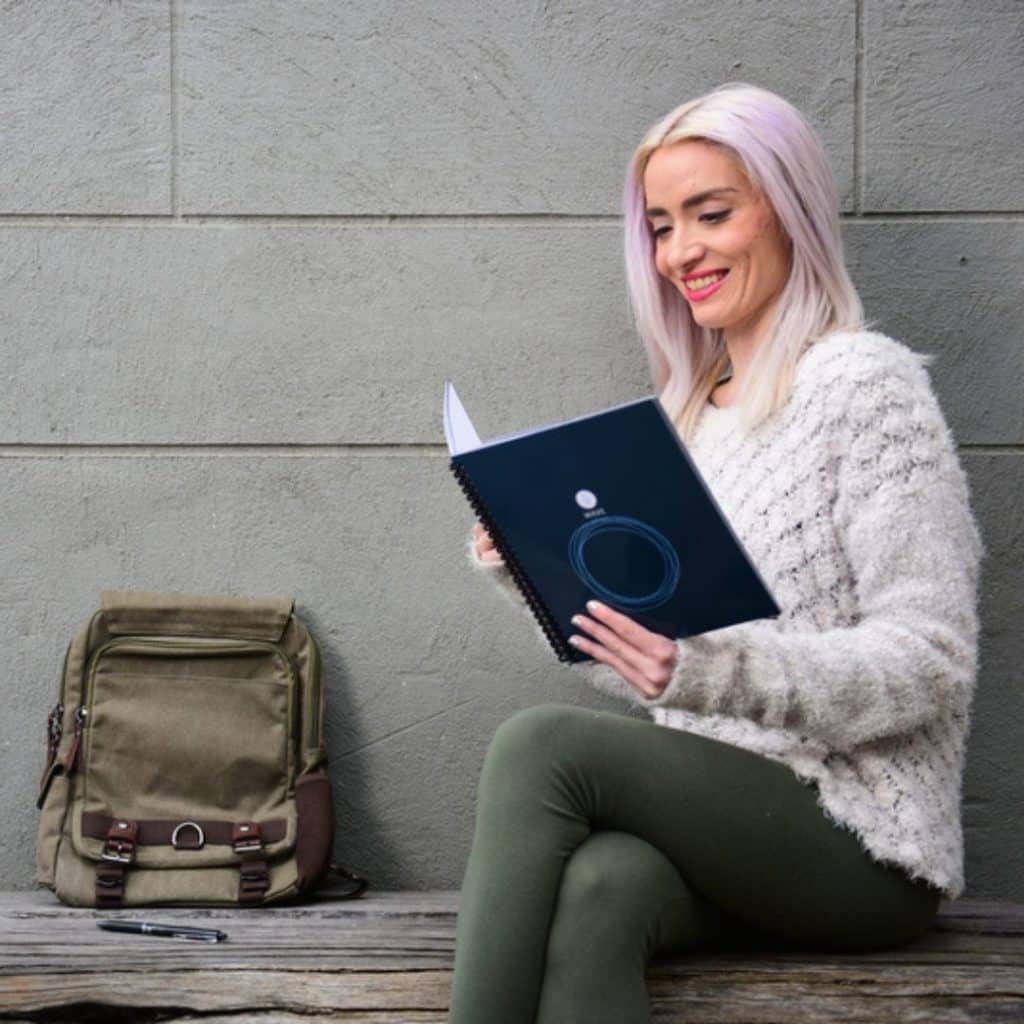 I'm a bit of a notebook hoarder, which admittedly isn't very environmentally friendly. The second I saw the Rocketbook reusable notebook, I had to have it!
The Rocketbook is like part notebook and part dry erase board. It works with Pilot Frixion pens and markers.
The ink becomes smudge free after 15 seconds, but can be easily removed with a few spritzes of water and a wipe down with a microfiber cloth.
Plus, there's a companion app that lets you send a copy of your notes by simply taking a picture. The notes can be shared with commonly-used business apps, such as Google Drive, Dropbox, Slack, Trello, and Evernote.
The Rocketbook notebooks make for a fantastic travel journal, travel blog planning notebook, sketchbook, or photography ledger.
UV tech sanitizer
I usually have a pack of tech-friendly sanitizing wipes stashed in my purse and at my desk.
But with COVID-19, I started to look into more environmentally-friendly (and less time-consuming) ways to sanitize my phone, Apple Watch, keys, jewelry, and so on.
A UV sanitizer device can help with this task quickly and semi-passively. And thankfully, there are plenty of low-cost options available.
I'm a fan of the Samsung Electronics Samsung Qi Wireless Charger and UV Sanitizer because it can sanitize and charge my phone or other tech products at the same time. How brilliant is that???
It's also pretty portable, so I'll be taking mine with me on all trips once it's safe to travel again.
GoPro action camera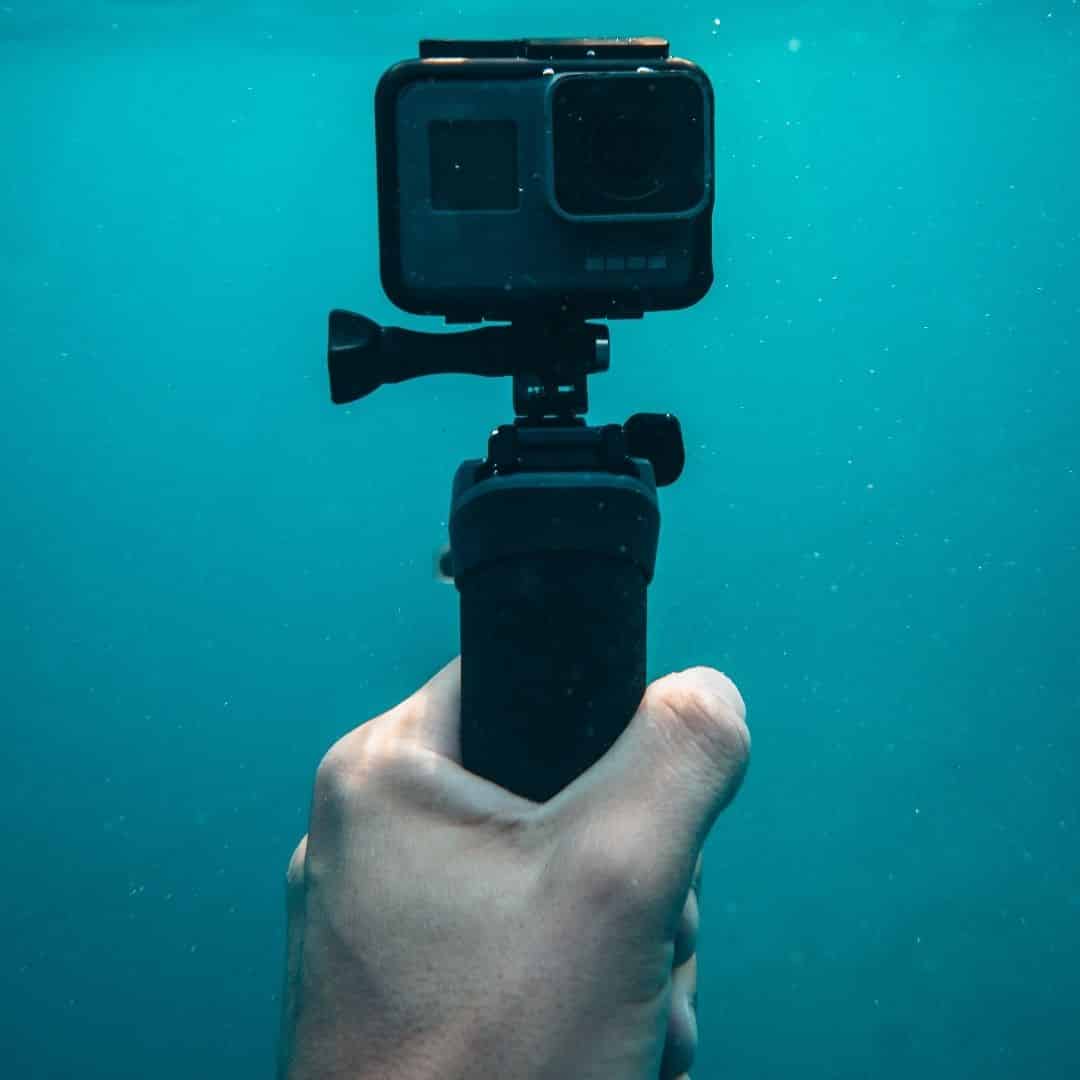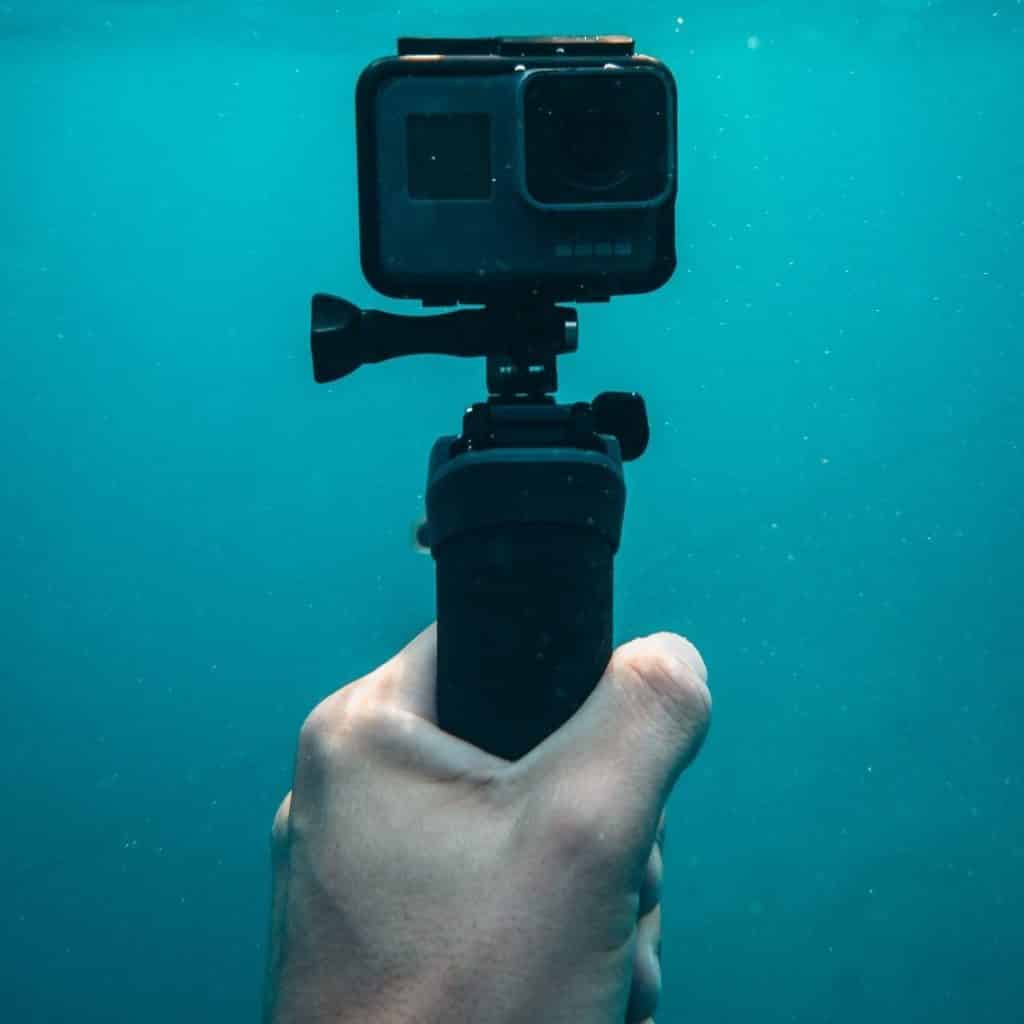 My favorite camera to travel with is a GoPro. It's tiny, yet powerful and each new version blows the last one out of the water.
The latest version, GoPro HERO 9, has a built-in preview screen on the front of the camera (perfect for solo travelers!), can shoot 5K video and up to 20MP photos, live stream capability, and scheduled shoots.
But my favorite enhancement, which debuted with the HERO 8, are the GoPro Mods (sold separately).
GoPro Mods are like super powers you can add to your camera. There are detachable lenses, a light, enhanced microphone, and more.
Gorillapod
One of my favorite travel photography accessories is my Gorillapod.
The Gorillapod has bendy legs that can be contorted to wrap around things or pushed together so it can be used as a monopod.
It provides more flexibility than a traditional tripod and enables you to capture photos from unique angles. I never travel without mine!
Photo editing app subscription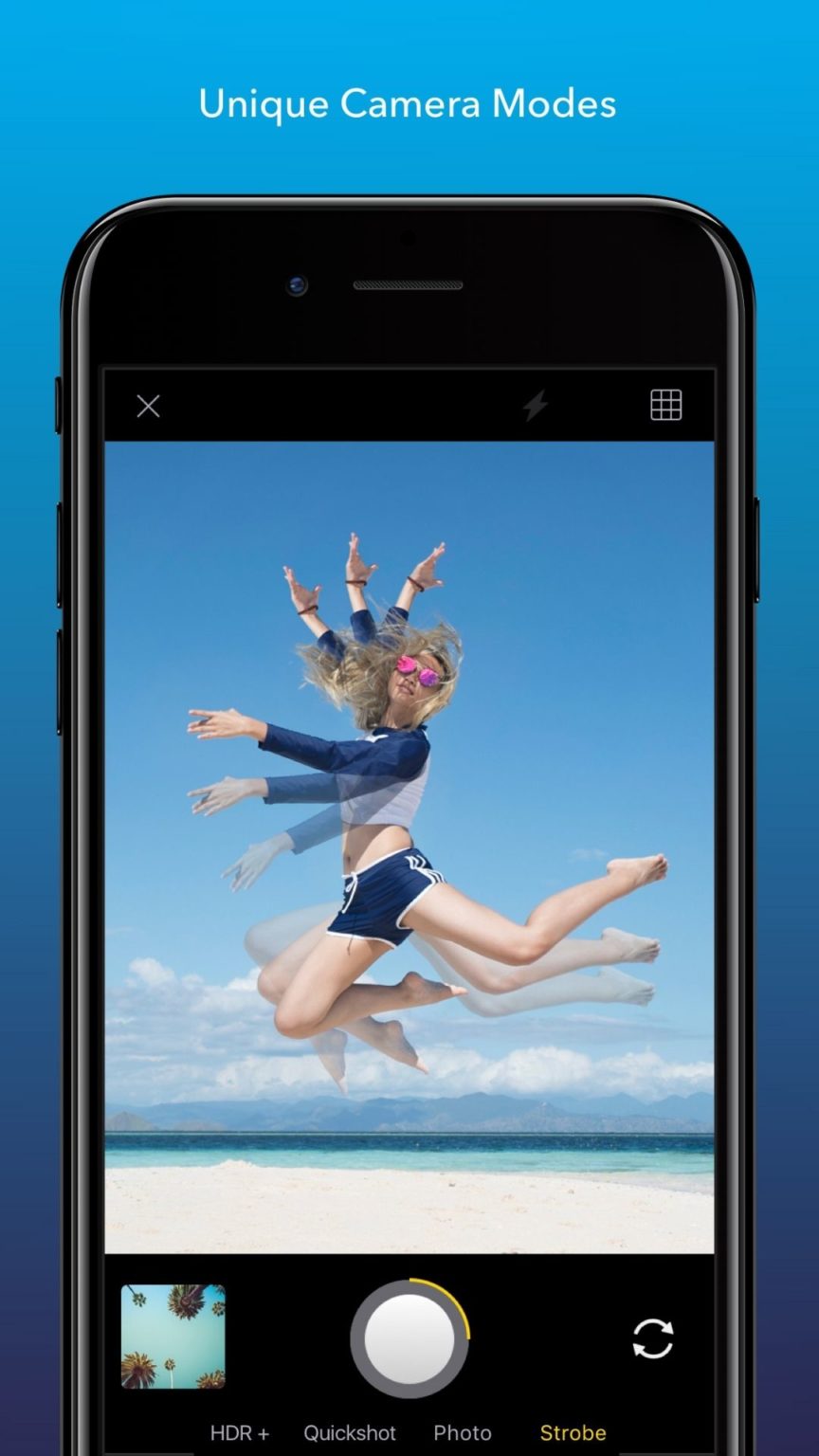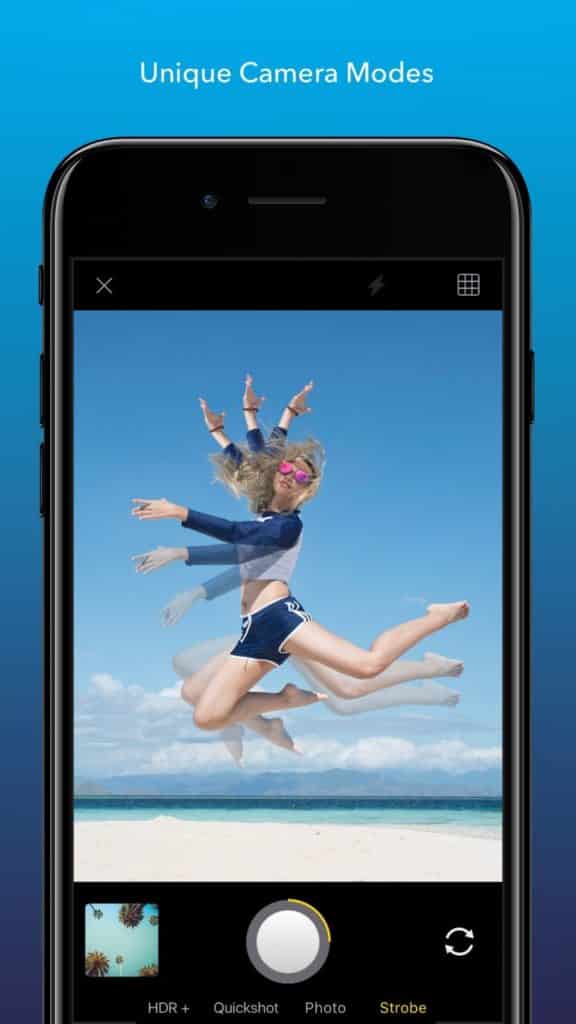 For a low-cost but super fun gift, I recommend a subscription to the Enlight Lightleap (formerly Quickshot) photo editing app.
This slick app is one of my go-to photo editing apps for quick fixes or to add interest to a photo with an overcast sky.
The app is free, but I recommend upgrading to a premium annual subscription for $19.99.
Enlight Lightleap the perfect affordable gift that will leave an impact far longer than a cheesy gag gift.
Travel adapter and converter set
Unfortunately not all power outlets are made equal around the world. Fortunately, travel adapters make it possible for you to bring your favorite tech along with you when you travel.
Travel adapters can be plugged into power outlets to basically make them compatible with your device plugs.
Bluetooth speaker
For travel and music lovers, a portable bluetooth speaker is the ultimate travel tech gift.
A bluetooth speaker enables phones and other devices to connect wirelessly so you don't have to worry about lugging around yet another set of cords or plugs.
The speaker can be used at the beach, camp site, AirBNB, or hotel room to blast your favorite tunes or listen to a local musical artist.
Instax Mini Link smartphone printer
As much as I love using my GoPro or iPhone to snap pictures, sometimes it's fun to get photos printed – especially for gifts or home decor.
I got a Fujifilm Instax Mini Link smartphone printer for Christmas one year and absolutely love it!
I love that I can use it to print photos from my childhood, photos I've taken with my iPhone or GoPro, or photos friends have sent me without needing a separate Instax camera to get the fun, vintage Polaroid-style print out.
Tile locator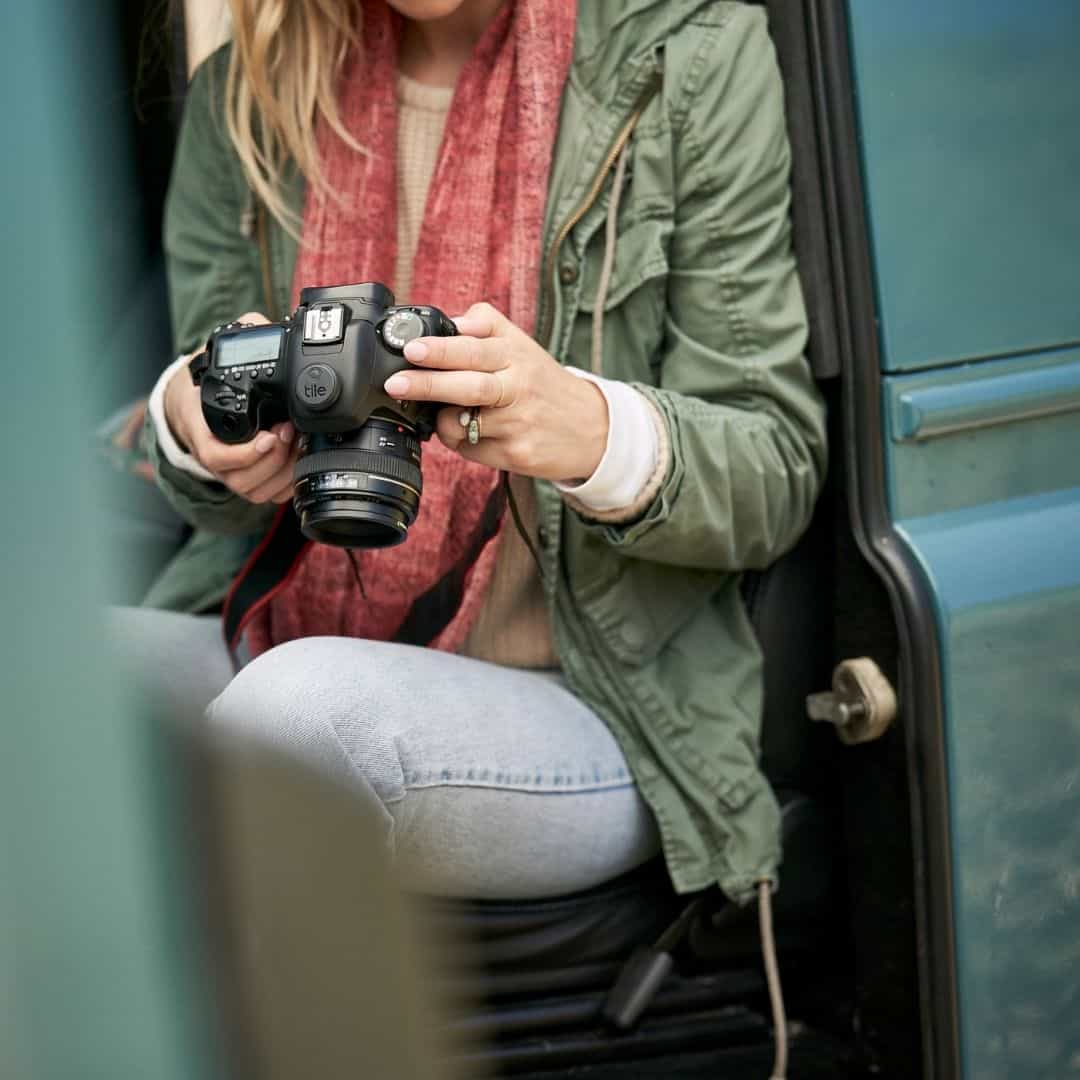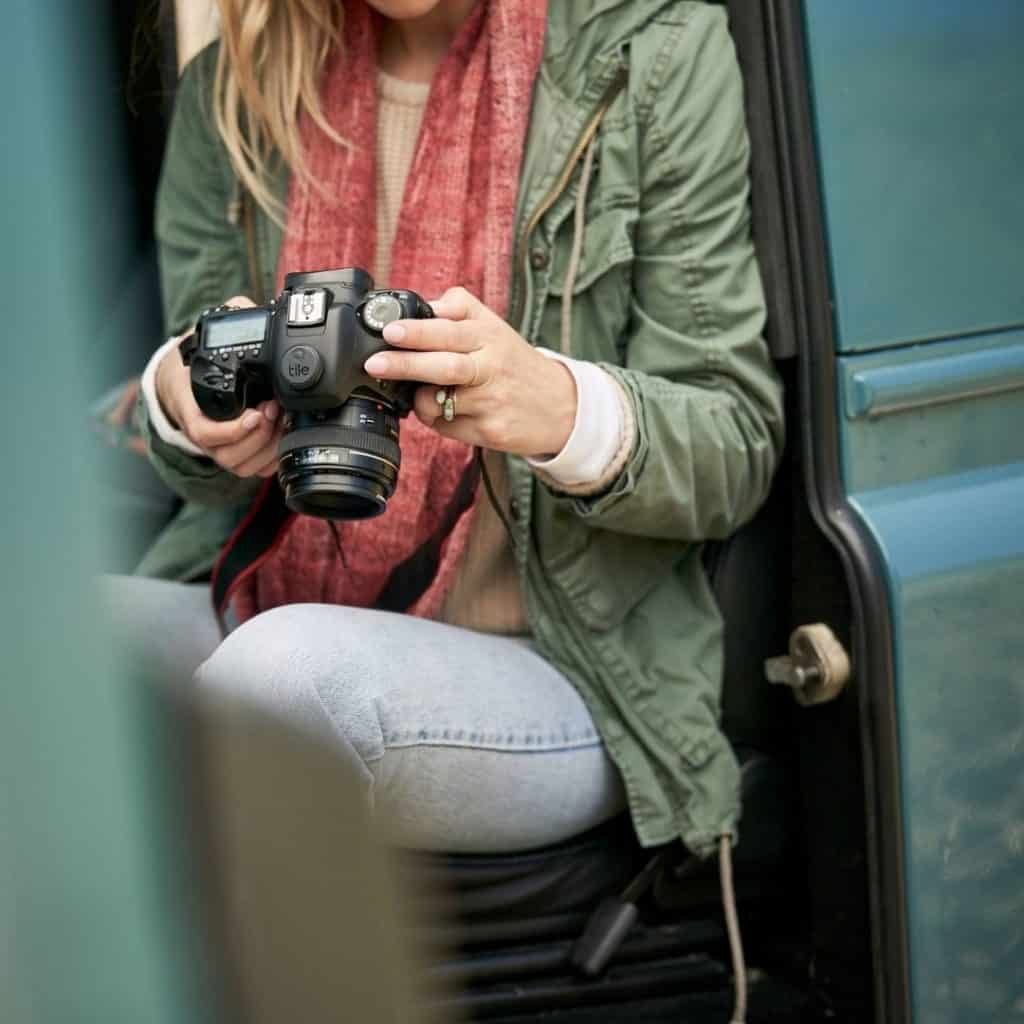 Last, but not least, protect all your fun travel tech and accessories with a Tile bluetooth locator. This genius device comes in several sizes, from a small keyring-like tile to button-like stickers.
Tiles can be attached to pretty much any object you need to keep track of: remotes, luggage, power banks, cameras, keys, wallets, purses, and so on.
Never lose your mind searching for your keys, remote, etc again!
Which travel tech gifts are on your list this year?
I hope I made your gift shopping a bit easier this year. Let me know in the comments below which items you purchased or put on your wish list.