If the hustle and bustle of the holidays has you dreaming of an escape, you're not alone!
Whether traveling solo or with family and friends, a New Year getaway promises to be just what the doctor ordered – some much needed rest, relaxation, reinvigoration and fun.
Nothing quite compares to saying goodbye to the old year in an unforgettable way with exciting new experiences to look forward to in the new year.
Get excited because I have 16 perfect ideas for an amazing New Year getaway!
Caribbean cruise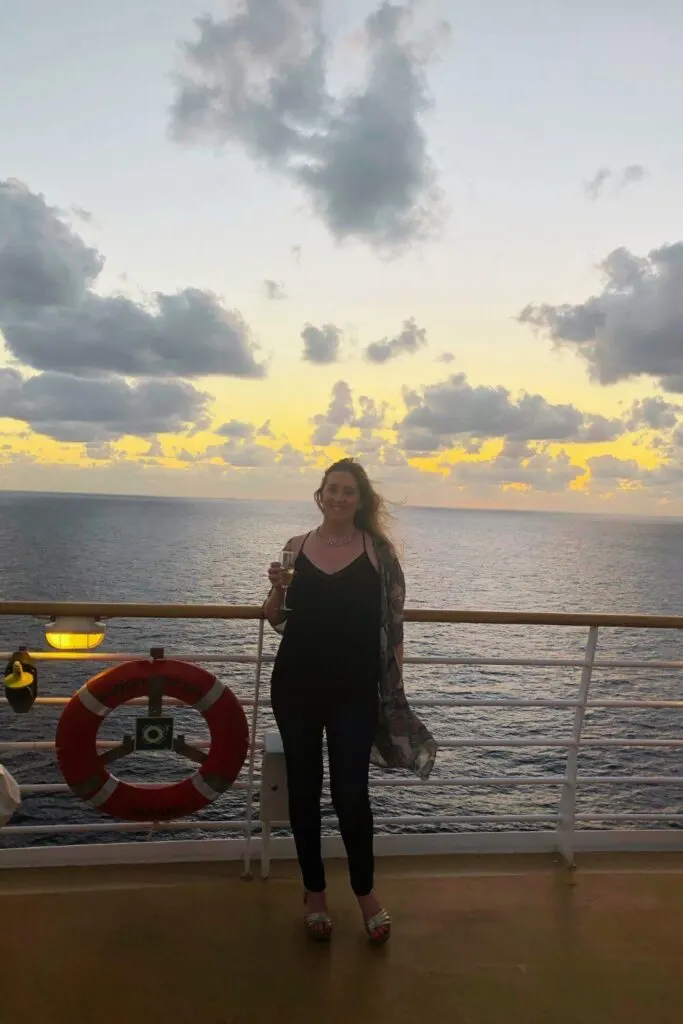 What better way to kick off the New Year than on a tropical cruise? Better yet, you can visit multiple islands, instead of staying put on just one!
Escape the winter chill with a Caribbean cruise and enjoy warm weather, crystal-clear waters, and sandy beaches.
Spend your days lounging on the deck, exploring new places on shore excursions, and partying the night away.
Charleston, South Carolina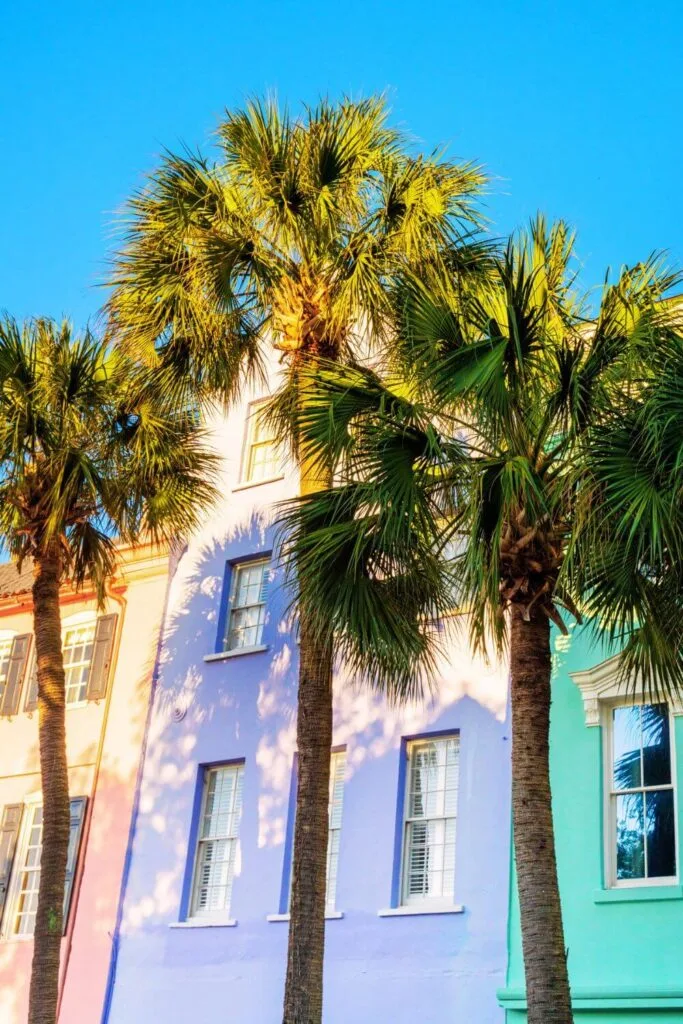 If you're looking for a charming and historic destination, Charleston is a great choice.
Stroll through the city's cobblestone streets, admire the colorful homes and gardens, and indulge in traditional southern cuisine.
For New Year's Eve, head to Marion Square for a street party complete with live music, food trucks, and a fireworks show.
Colorado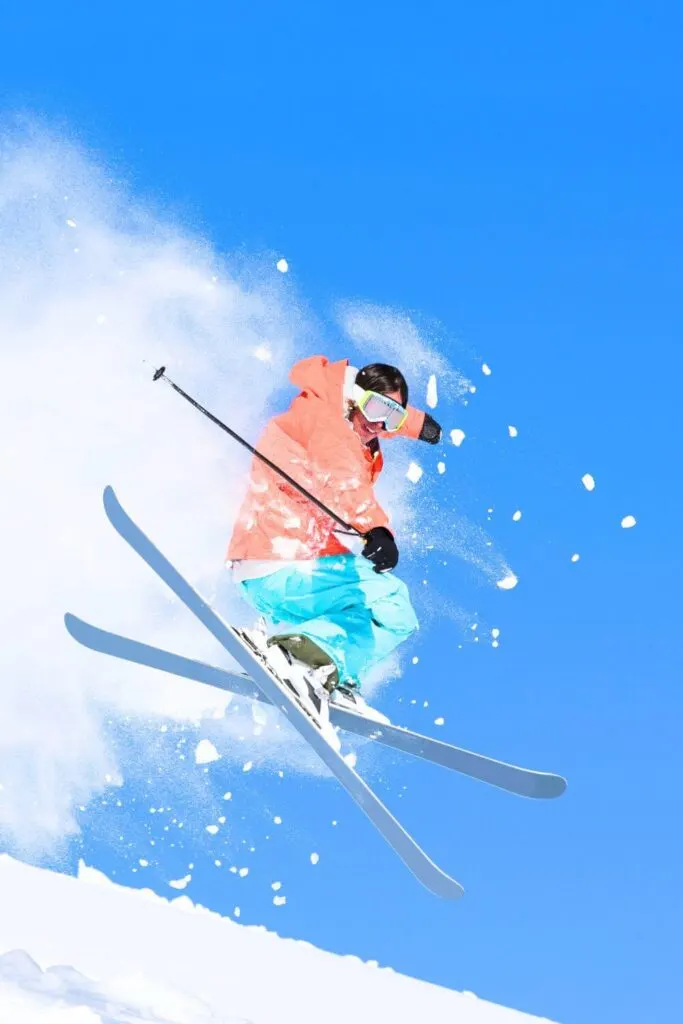 If winter sports are your thing, Colorado is the perfect destination for a New Year getaway.
Ski or snowboard down the slopes, take a snowshoeing or dog-sledding tour, or simply cozy up by the fire with a warm drink.
Many resorts also offer New Year's Eve festivities, including fireworks and live music.
There are plenty of ski towns to choose from in Colorado that are known for excellent skiing and snowboarding. Try Aspen, Breckenridge, Steamboat Springs, Telluride, or Vail.
TIP: Some Colorado ski resorts have natural hot springs that you can soak in après-ski. What better way to relax!
Costa Rica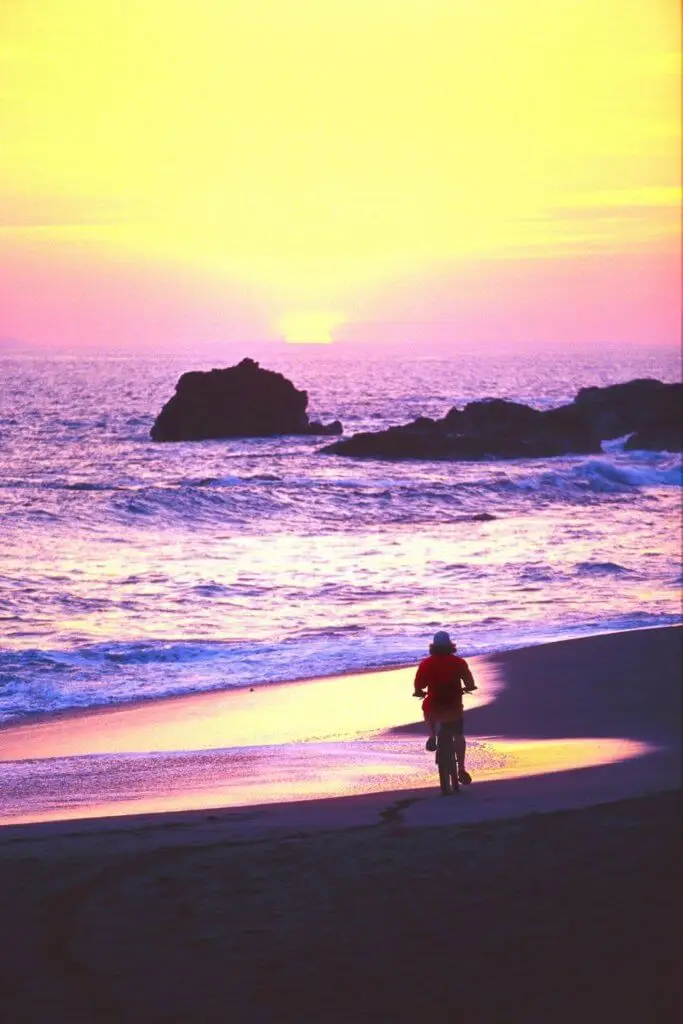 If you want to combine adventure with relaxation, consider Costa Rica.
Explore the rainforest, spot wildlife, and go zip-lining or white-water rafting during the day, and unwind on the beach or in a natural hot spring at night.
If you're looking for something more low-key, consider a yoga or wellness retreat, eco-spa, or just chilling at a beach villa.
Edinburgh, Scotland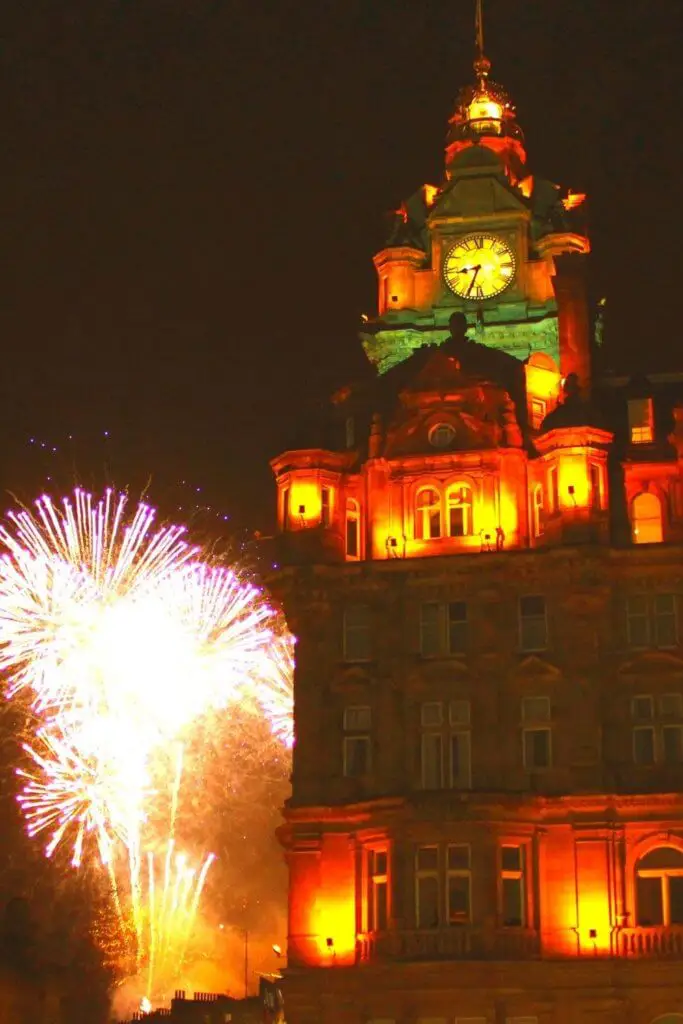 If you're looking for a truly unique New Year experience, head to Edinburgh for Hogmanay.
This three-day festival includes a torchlight procession, live music performances, street parties, and a stunning fireworks display over Edinburgh Castle.
At midnight, join the crowds for Auld Lang Syne and the traditional "first-footing" ritual.
Full of fun and wacky traditions, head here if you're looking for cultural enrichment and new experiences.
Hawaii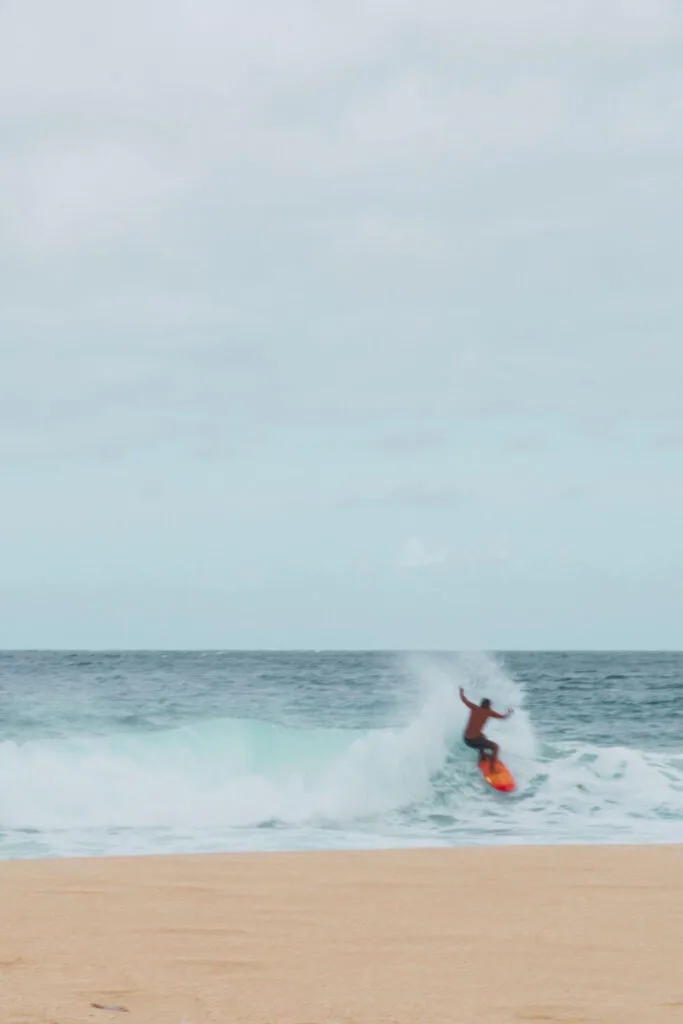 Hawaii is always a popular destination and for good reason.
With its beautiful beaches, lush landscapes, and friendly people, it's the perfect place to unwind and soak in the natural beauty.
For New Year's Eve, many resorts host luaus or dinner parties, and you can always count on a spectacular fireworks show.
The only question is – which island should you go to?
If it's you're first time, go with Oahu. For plenty of adventurous activities, go with the Big Island.
For outdoorsy fun and low crowds, go with Kuaui. Lastly, if you're looking for relaxation or want to do the road to Hana road trip, go with Maui.
Ready to go? Check out these Hawaii travel tips before you leave:
Japan
For a cultural and spiritual New Year's experience, consider Japan.
During this time of year, many people visit temples and shrines for hatsumode, the first visit of the year, and to see the elaborately decorated kadomatsu arrangements and kagami mochi dessert.
In Tokyo, you can also watch the famous New Year's Eve broadcast, Kohaku Uta Gassen.
If you're looking for a unique spot for skiing and snowboarding, check out the resorts in Hokkaido.
Las Vegas, NV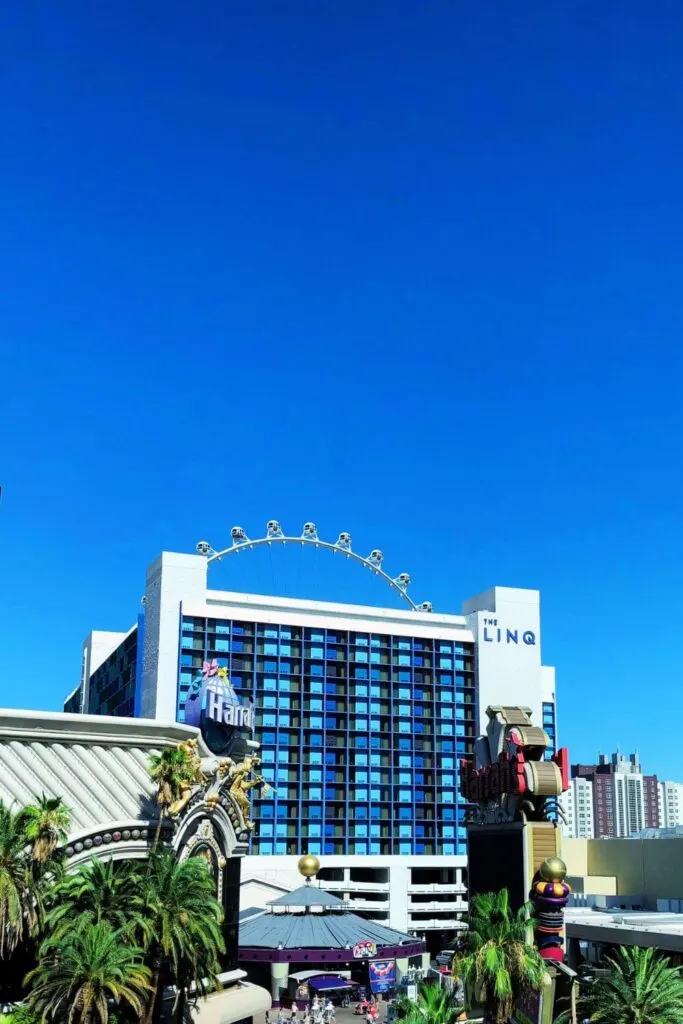 If you want to party like never before, Las Vegas is the perfect destination.
From casinos to nightclubs to Broadway style shows, there's always something going on in Sin City to keep you occupied. Not to mention all of the fabulous restaurants.
New Orleans, LA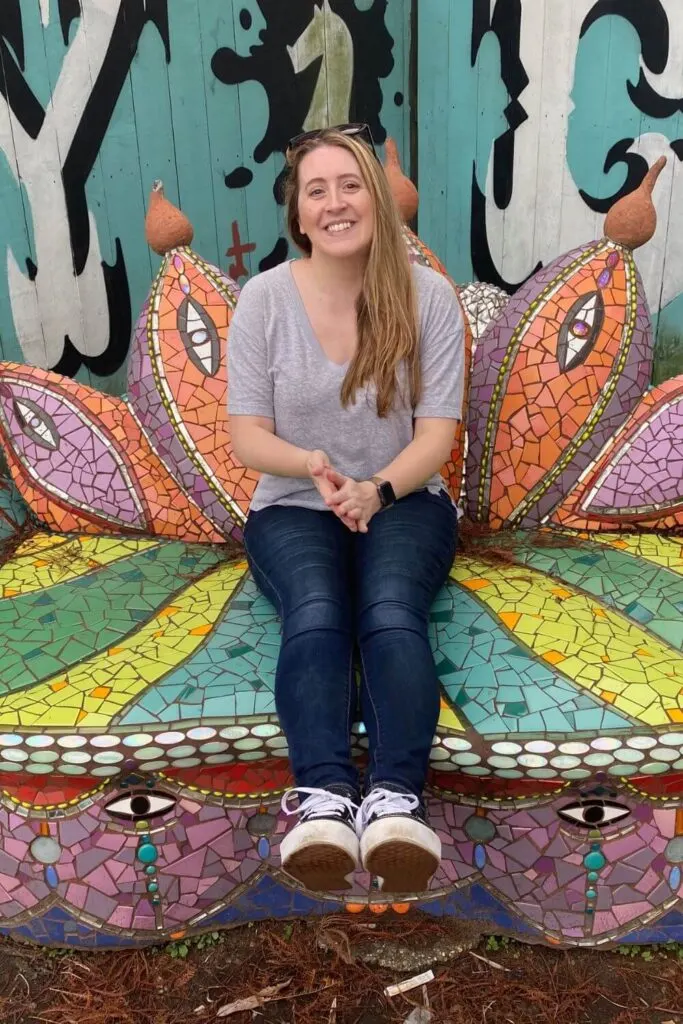 For a festive and colorful New Year's celebration, head to New Orleans, Louisiana for the Sugar Bowl and Allstate Fan Fest.
Watch the football game, enjoy live music and food, and party on Bourbon Street for an unforgettable night.
Don't forget to make a wish and eat a piece of king cake for good luck in the New Year.
If partying isn't your thing, I guarantee you'll still have a good time.
I spent New Year's in New Orleans a few years back and had a great time doing tours, trying new food, and people watching in the French Quarter.
New York City, NY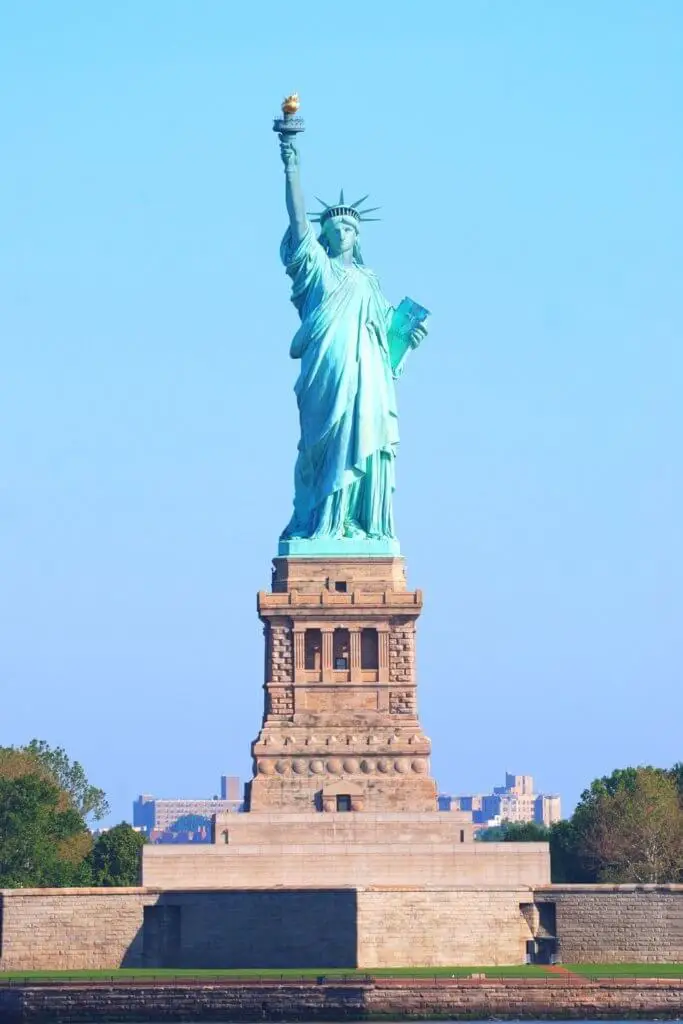 Of course, no list of New Year's destinations would be complete without mentioning the iconic ball drop in Times Square.
Join the crowds in the heart of the city for the countdown, kiss, and celebration of the New Year.
There are also plenty of other festivities throughout the city, from fireworks and concerts to ice skating and museums.
Niagara Falls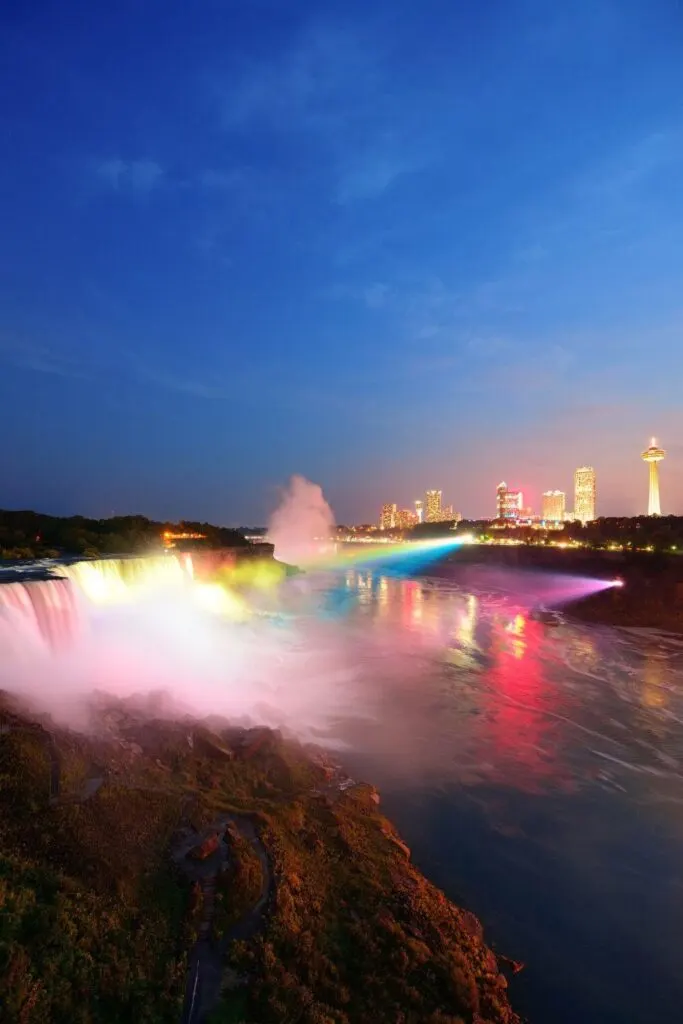 For a breathtaking natural spectacle, head to Niagara Falls for New Year's Eve.
Watch as the falls are illuminated in colorful lights and stay for the fireworks show at midnight.
There are also plenty of restaurants and hotels in the area, on both the US and Canada sides, that offer special packages and events.
Paris, France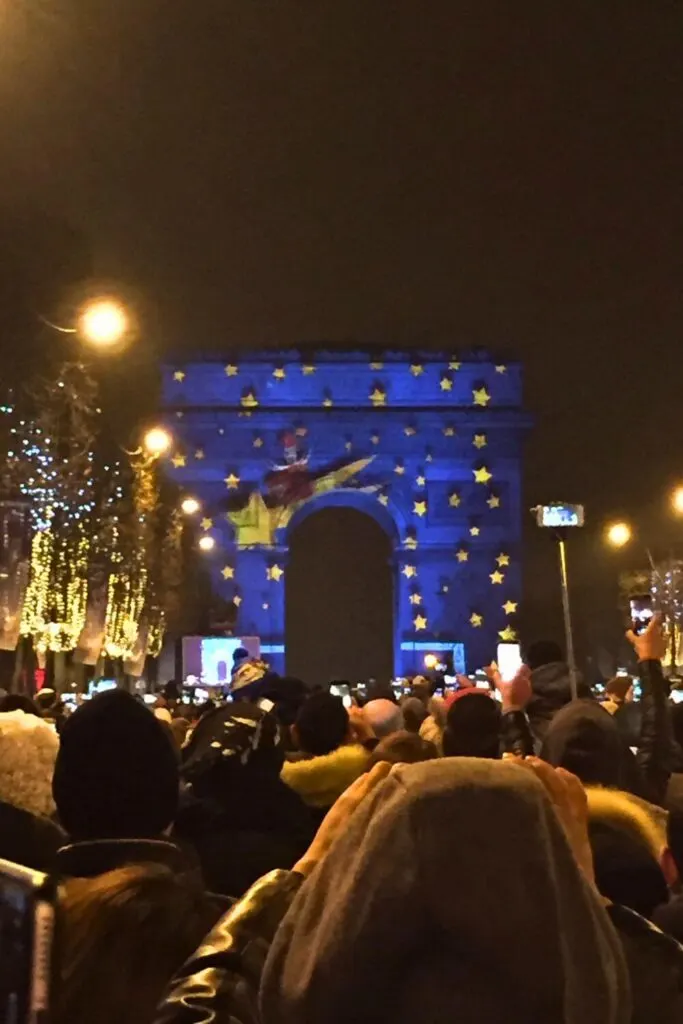 If you're looking for a romantic and sophisticated New Year's celebration, Paris is the perfect destination.
Visit the iconic landmarks such as the Eiffel Tower, Champs-Elysées, and Notre-Dame, and indulge in haute cuisine and champagne.
At midnight, you can watch the fireworks display over the Seine River or projection show on the Arc de Triomphe.
My brother and I did a New Year getaway to Paris a few years ago and had the best time!
We took a day trip to Normandy on NYE and were back in the city just in time to join the crowds on the Champs-Elysées to watch the projection show and fireworks.
Park City, Utah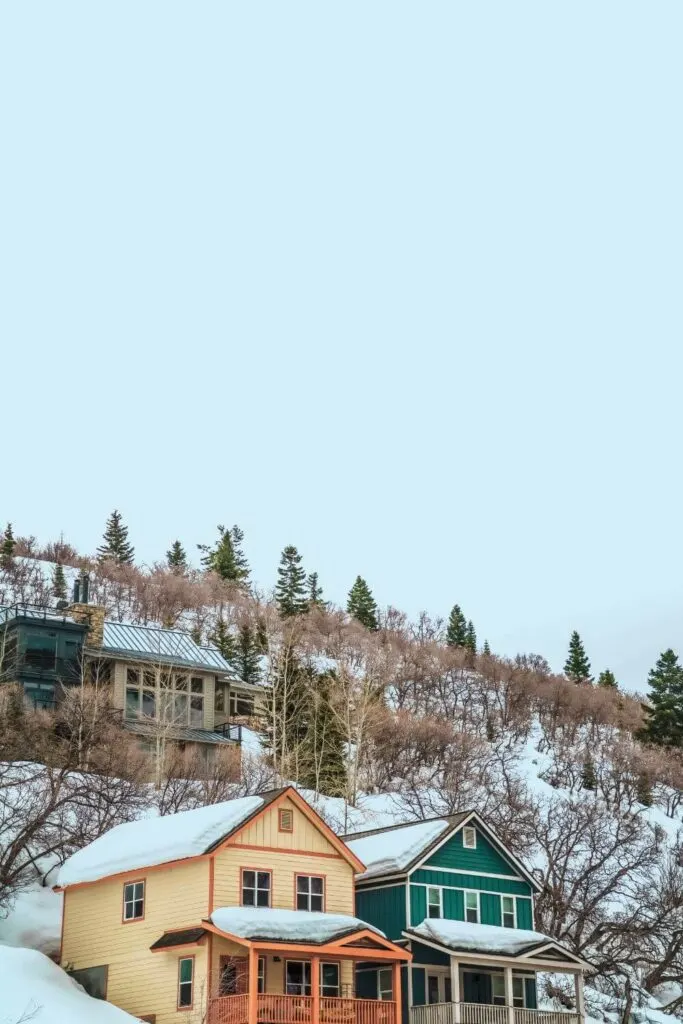 For a unique and upscale ski town experience, head to Park City in Utah.
This charming mountain town offers world-class skiing and snowboarding, as well as a vibrant arts and dining scene.
For New Year's Eve, many resorts host special dinners and parties, and there are also fireworks and torchlight parades.
Check out Deer Valley Resort, Park City Mountain, or Woodward Park City for the best places to stay and hit the slopes.
Puerto Rico
For a Caribbean getaway with a Latin twist, consider Puerto Rico.
Explore pristine beaches, chase waterfalls, kayak through glowing water, and explore the old towns in gorgeous Puerto Rico.
For New Year's Eve, you can join the locals for a lively street party in Old San Juan or attend one of the many events at the hotels and resorts.
Puerto Rico is a great option for east coasters who don't want to spend too much of their end of the year vacation in a plane.
Plus, Puerto Rico is home to 3 of the world's bioluminescent bays, all of which allow visitors.
Sedona, Arizona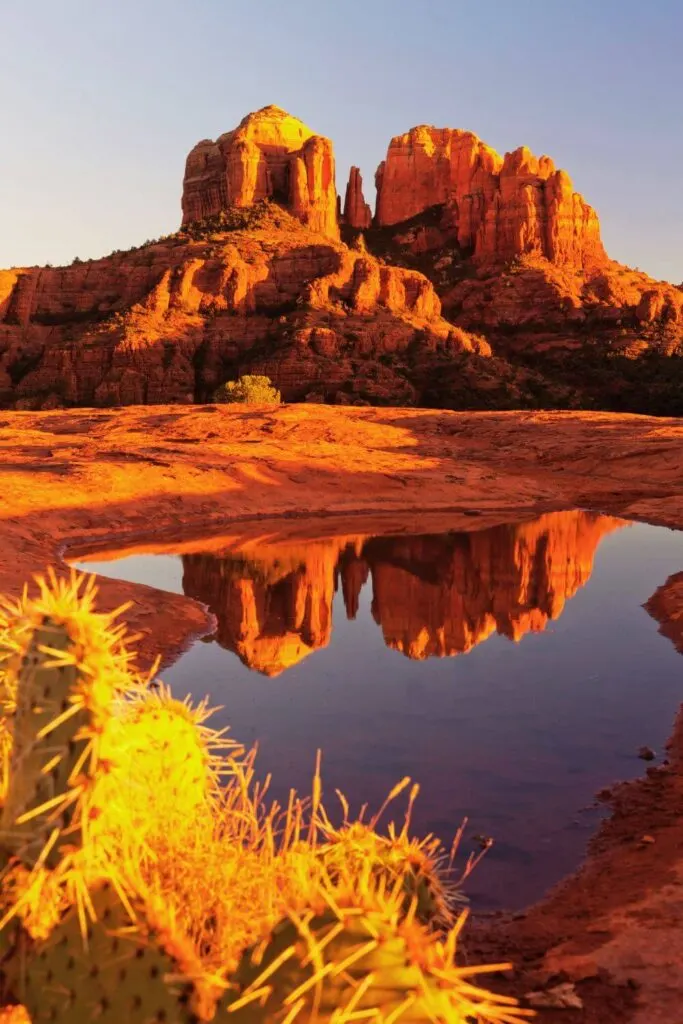 For a more low-key end of year getaway, Sedona is a great choice.
This spiritual and scenic destination offers plenty of opportunities for hiking, yoga, spa treatments, and stargazing.
At midnight, join the locals for a candlelit labyrinth walk to reflect on the past year and set intentions for the new one.
Sydney, Australia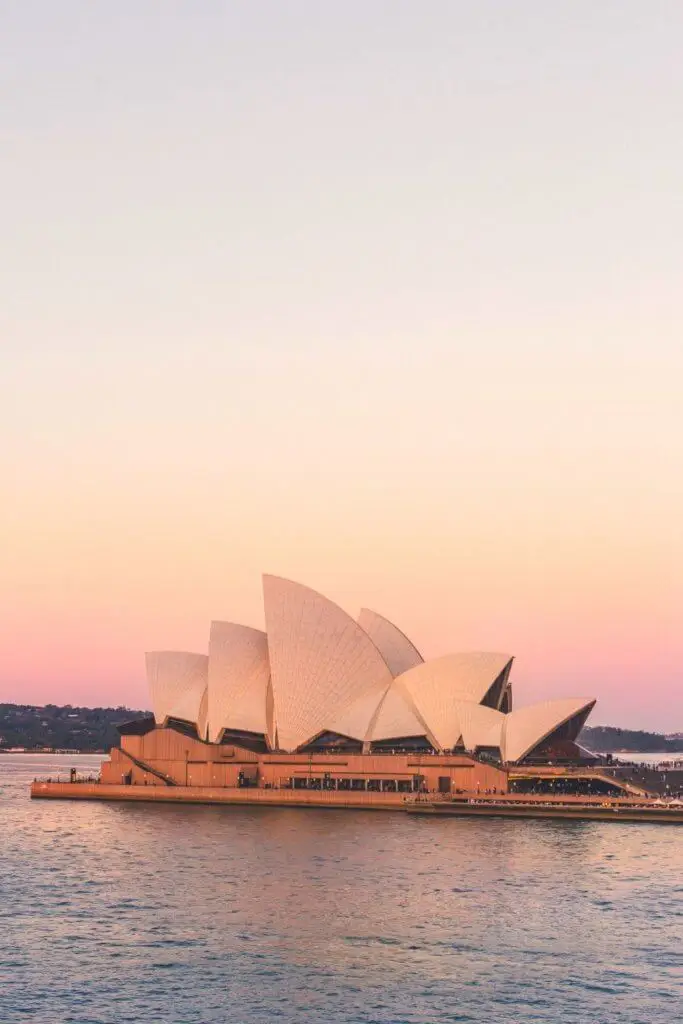 For the ultimate New Year's celebration, head to Sydney for the famous fireworks display over the harbor.
Join the crowds at the Opera House or one of the many public viewing areas for a front-row seat to this spectacular show.
There are also plenty of parties, cruises, and events throughout the city.
Where are you headed for your New Year getaway ?
Wherever you decide to go, it's important to think about what kind of getaway best matches your needs and budget.
Research flights or accommodation, shop around for deals, and look at reviews from previous visitors – these are all helpful tools for exploring different possibilities.
With a little preparation and some careful planning, you can end the year with a once-in-a-lifetime trip!
Best of all, no matter where your holiday will be this New Year's Eve, you'll have memories that last a lifetime.
So, what's the verdict? Where's your favorite spot for a New Year getaway?
---
About the author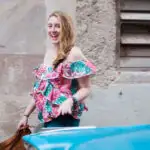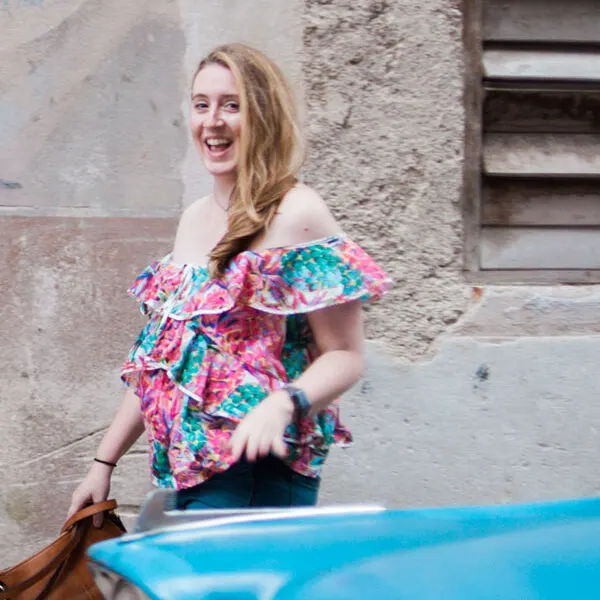 Meg Frost is a Boston-based travel blogger that helps people embrace technology to make vacation planning and traveling wicked easy, affordable, and fun.
She holds an M.A. in Journalism from Northeastern University and B.S. in Communication & American Studies from University of Miami.
---
This post was originally published in November 2016. It was last updated September 23, 2023.