Wouldn't it be nice if simply picking a tropical destination, such as Hawaii, guaranteed a perfect vacation?
Unfortunately, it's not that simple. But that's what I'm here for!
If you're planning to visit Hawaii, there's a few key things to do to make your trip great.
Ready to check them off your Hawaii planning to-do list? Here are 18 Hawaii travel tips to guarantee the best vacation you'll ever have.
Fly Hawaiian Airlines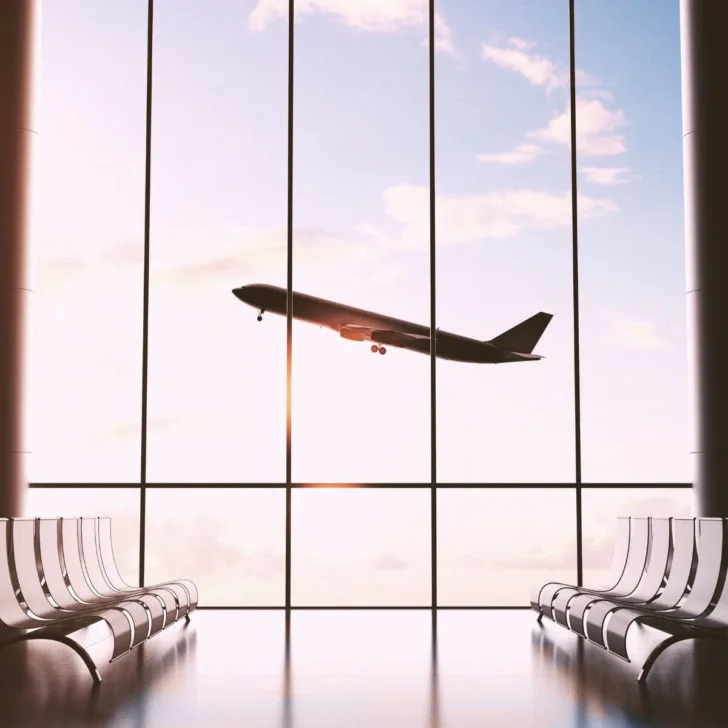 First things first, get into the island mindset the second you step on the plane by flying with Hawaiian Airlines.
Once on your flight, you'll notice that the flight attendants sport a Hawaiian inspired uniform, adding to the overall vibe.
Then, the meals, snacks, and cocktails are infused with island flavors, such as lychee, macadamia, and pineapple.
Lastly, they have a free video magazine on their entertainment system that digs in on the events and people of Hawaii.
To cement the experience, you can preorder a lei welcome, where you will be greeted with a lei made from real flowers.
Hawaiian Airlines partners with several other airlines, so even if they don't fly from your airport directly, you can connect to one of their flights somewhere along your journey.
Here's a quick list of who they partner with:
JetBlue
Japan Airlines
Korean Air
Virgin Atlantic
Virgin Australia
For the best deal on your tickets, search for flight options on Google Flights.
On Google Flights, you can filter by airline and also use the Price Graph to adjust your dates for the best deal. Sometimes flying a day earlier or later can really make a difference, price-wise!
Wear sunscreen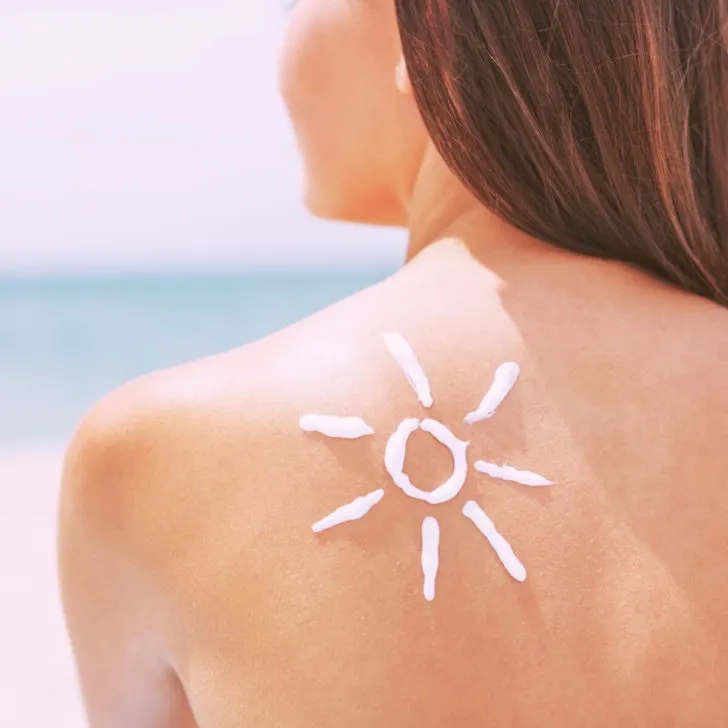 Yes, friends, I'm gonna be a mom for a minute and smack you with some sensible advice.
Not only should you wear sunscreen, but you need to reapply it throughout the day too.
I know it's a drag to slather or spray it on throughout the day, but you'll risk a bad sunburn if you aren't proactive about wearing sunscreen.
Getting stuck in your hotel with a sunburn is definitely not where you want to be while on a Hawaiian vacation, right?
So slather that sunscreen on, reapply frequently (especially after being in the water or sweating) and enjoy your vacation!
Use reef safe sunscreen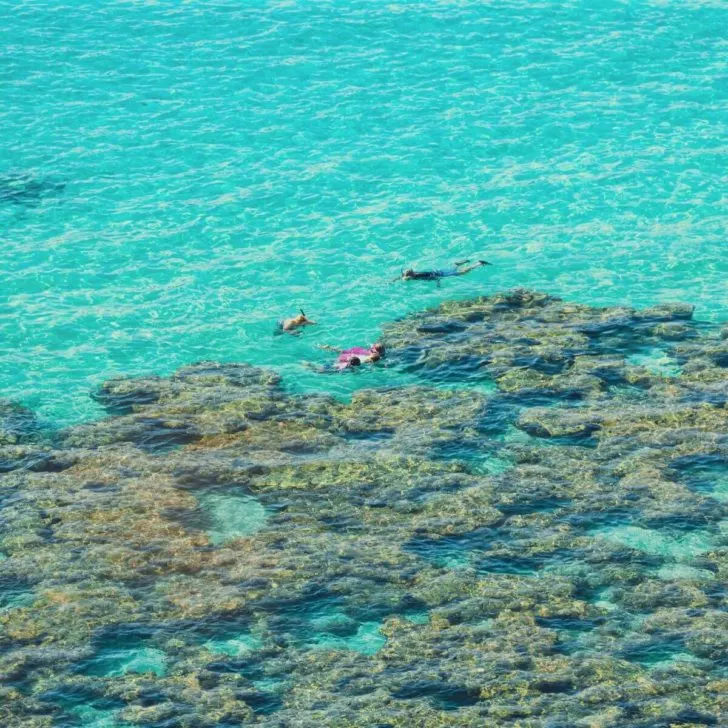 Not only do you need to be vigilant about wearing sunscreen, but you should make sure you use reef safe or mineral sunscreen.
It is super important that you wear reef safe or mineral sunscreen when in the ocean or fresh water in order to protect the marine life, such as coral reef, fish, and sea turtles, from being damaged by chemicals in regular sunscreen.
If we all do our part in wearing reef safe or mineral sunscreen, we'll be able to protect Hawaii and its marine ecosystem for future generations to enjoy.
Hawaii stopped selling regular sunscreen in 2021, so if you don't pack reef safe sunscreen, you really won't have a choice.
Buuut, reef safe or mineral sunscreens are notorious for leaving a chalky white residue. So if you don't want to look like the Casper version of yourself, take the time to find the right reef safe suncreen for your skin tone!
Leave your resort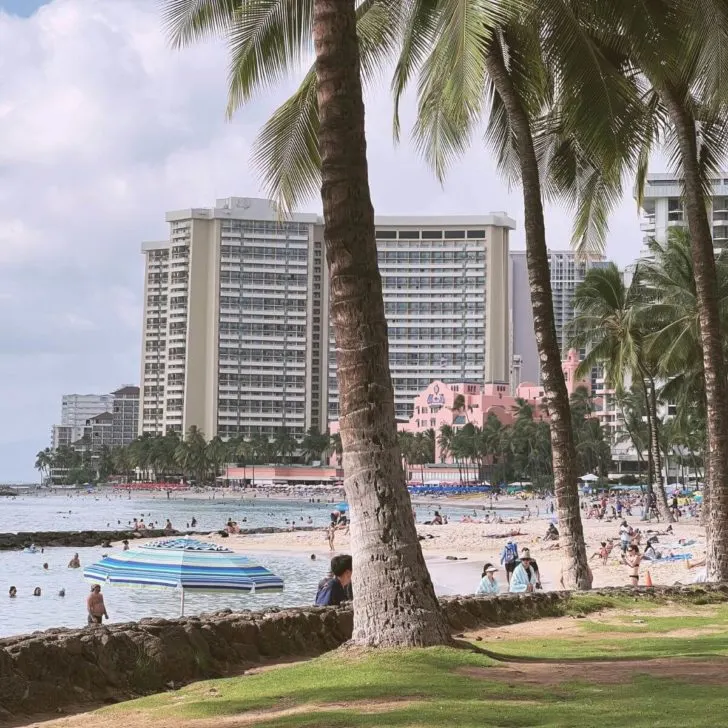 You may have plunked down money to stay at a resort with water slides and multiple pools, but if you want the best experience you need to leave your resort at some point.
It's the only way you'll see the real Hawaii.
You won't get to enjoy the lush hiking trails, marvel at super tall waterfalls, mingle with locals, or see beaches with different colored sand.
But most of all, if you don't leave the resort, you likely won't get the chance to support a locally owned and operated business or small business.
By pouring into the local economy, you'll be doing your part to keep it healthy and thriving for future generations of natives and residents.
Attend a Hawaiian lū'au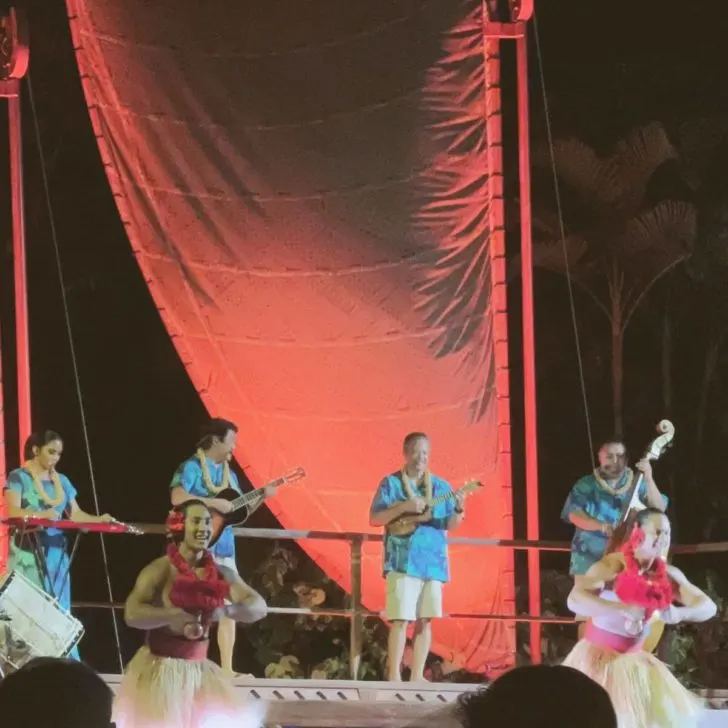 A lū'au is a unique Hawaiian celebration with tons of festive food, such as a pig roast.
There's usually entertainment in the form of hula dancing and music.
A lū'au is typically reserved for big celebrations, but has been adapted by many resorts as a form of entertainment.
If you can score an invite to a lū'au from a local, though, don't decline!
Witness an active volcano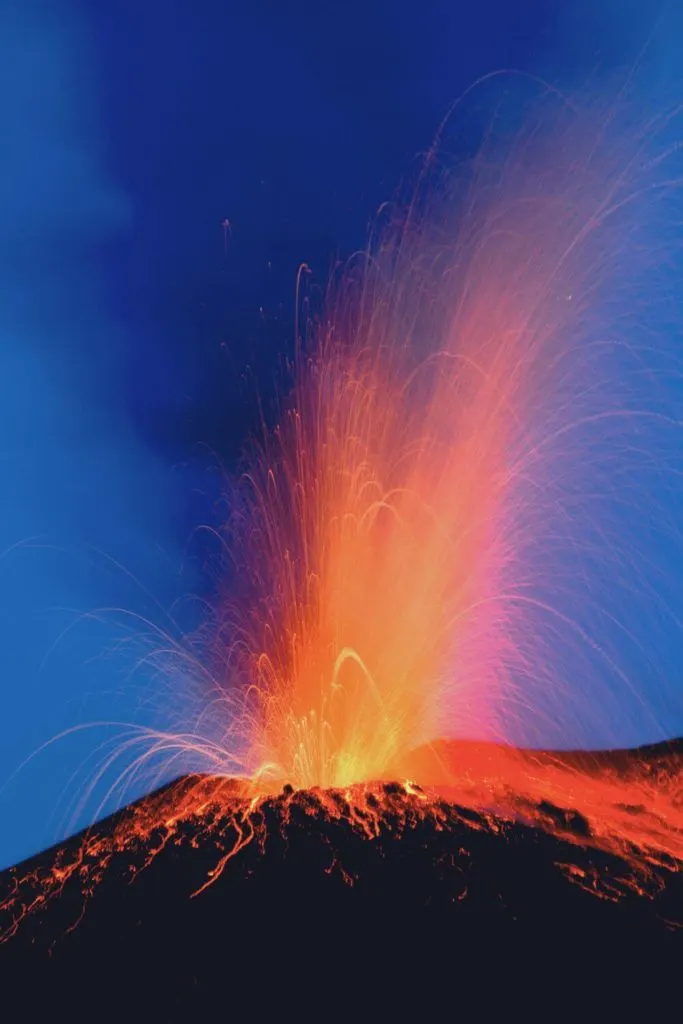 The Hawaiian islands were once volcanoes, so it's only appropriate that you check out Hawai'i Volcanoes National Park on the Big Island to round out the best vacation.
At Hawaii Volcanoes National Park, you can witness live volcanic activity (from a safe distance, obviously)! There's also hiking, biking, and camping available.
That said, please recognize that if the lava flow is endangering the lives of residents, don't be that tourist.
There's no need to endanger your life or that of others just to say you witness it live. Use common sense, please.
Get in the water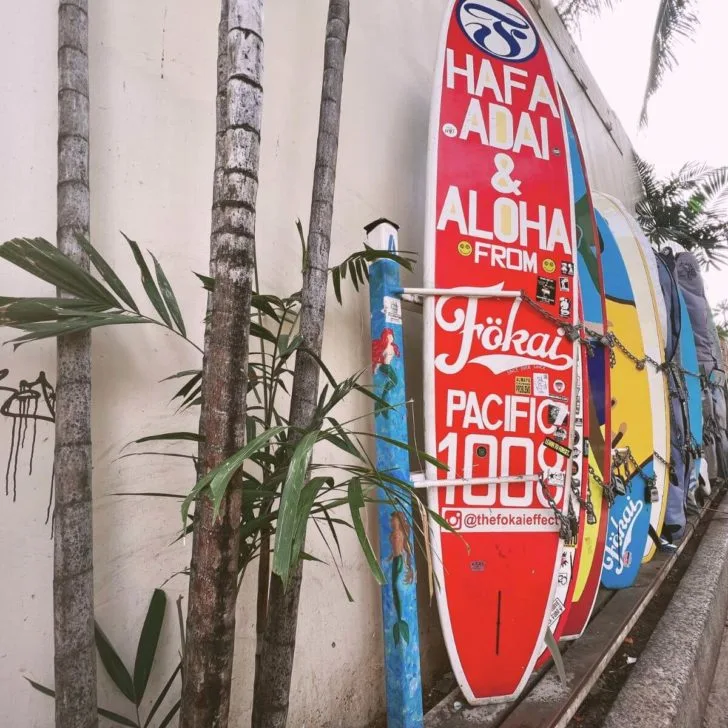 Surfing is a way of life in Hawaii. While some people around the world start their day with coffee, many people in Hawaii start their day by hitting the waves.
Aside from surfing, there are tons of water-based activities to try, such as snorkeling, scuba diving, stand up paddle boarding, jet skiing, and parasailing.
If you're looking for an authentic experience, sign up for a sailing experience on a double canoe or paddling in an outrigger canoe.
Learn to Hula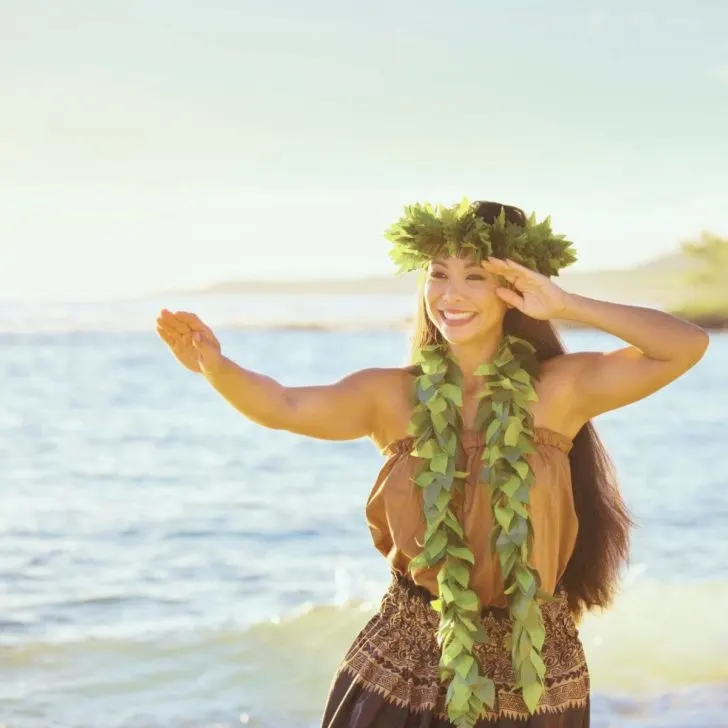 Let loose and learn the traditional Polynesian style of dance called hula.
Hula is a beautiful dance form that incorporates hand movements, footwork, and swinging hips to tell a story.
This is definitely a memory that you won't forget. While you won't be an expert hula dancer by the end of your lesson, the experience will no doubt be fun!
Try the local food and drink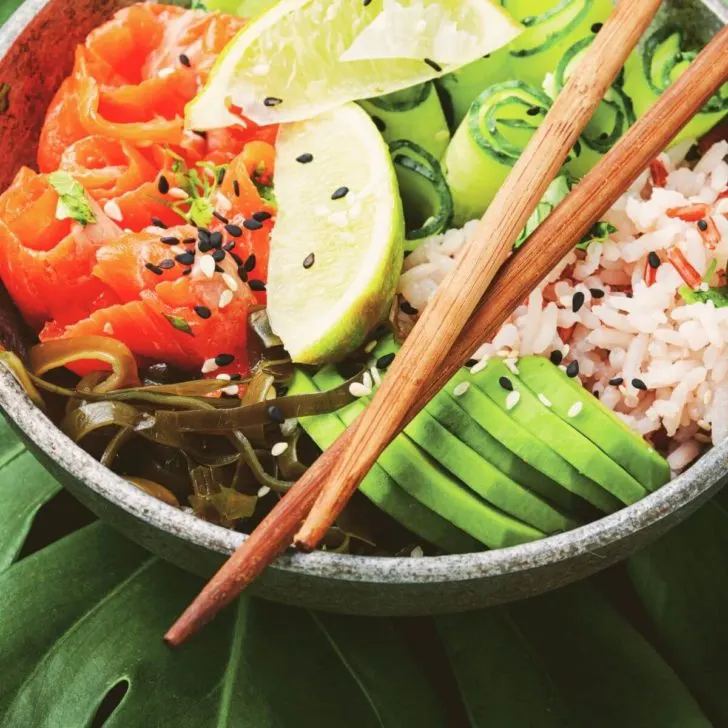 My favorite part of traveling somewhere new is trying the local food and drink.
I highly encourage you to step out of your comfort zone and try a few local dishes and delicacies, even if they don't look like something you'd usually eat.
Keep an eye out for dishes like tuna poke, kalua pork, shave ice, malasadas, loco moco, and haupia (a coconut-based dessert).
Coconut, pineapple, and spam (yes, friends, SPAM) are also popular ingredients in Hawaiian dishes.
As for drinks, kona coffee, mai tais, fresh pressed juice, and anything coconut-based are a must!
See the stars & learn wayfinding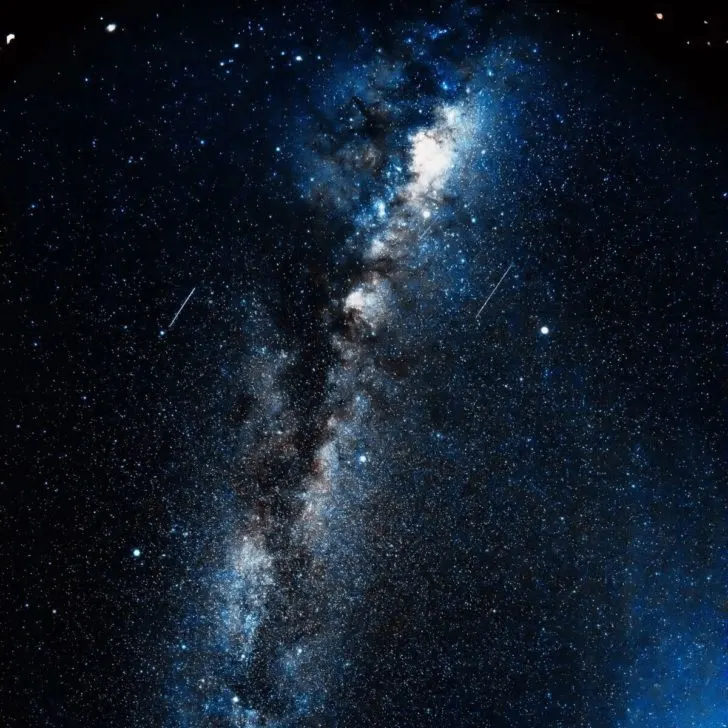 The stargazing you'll experience while visiting Hawaii just might be the best you'll ever see, especially if you don't have regular access to wide open nature with little to no light pollution back home.
While you will be able to see the stars from the beaches, I recommend joining a stargazing tour or visiting an observatory for the ultimate stargazing experience.
Better yet, join a tour that includes teaching about wayfinding via the stars, which is an important part of Hawaiian culture.
Rent a car
While you can definitely leave your resort via organized tours, you'll be able to pace yourself better if you have a rental car.
You can also be more spontaneous, like pulling off when you see a fresh, local fruit stand or checking out several beaches in one day.
Rental cars are in high demand and at the moment stock is low due many cars being sold during 2020, so if you intended to do a car rental, book early!
Visit more than one island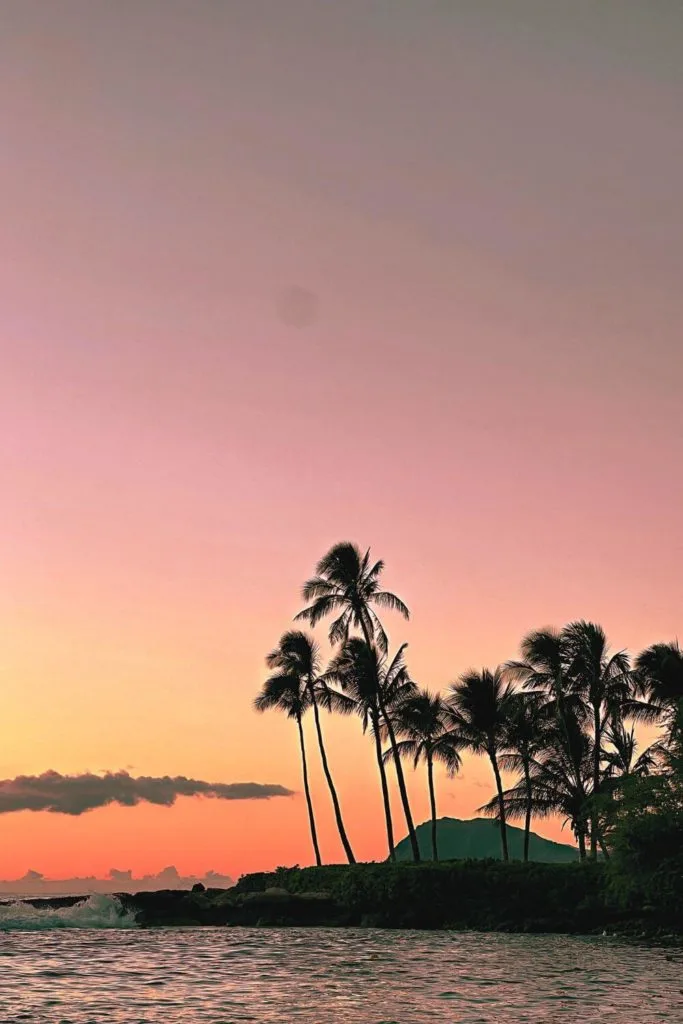 If time permits, consider visiting more than one Hawaiian island. There are 8 major islands that you can visit and they all have a unique vibe!
Check out my post about island hopping in Hawaii for tips on how to get from island to island so you can design the itinerary of your dreams with ease.
Bring your own snorkel set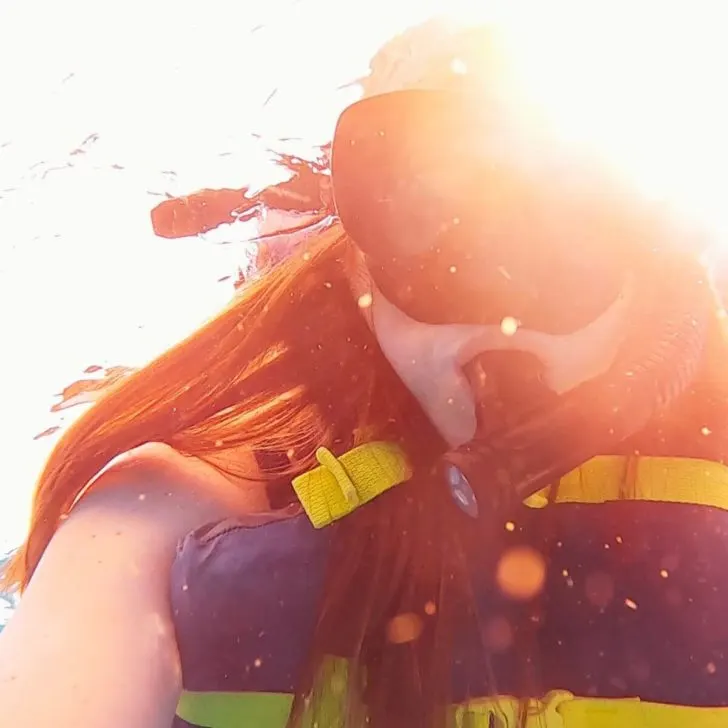 While there are plenty of companies that rent out snorkel sets for a day or even for a week, the cost is often the same price OR MORE than purchasing your own snorkel set on Amazon.
Not only will doing this save money over time, you won't have to share a snorkel mouthpiece with a bajillion other tourists. Gross!
Don't trespass on private property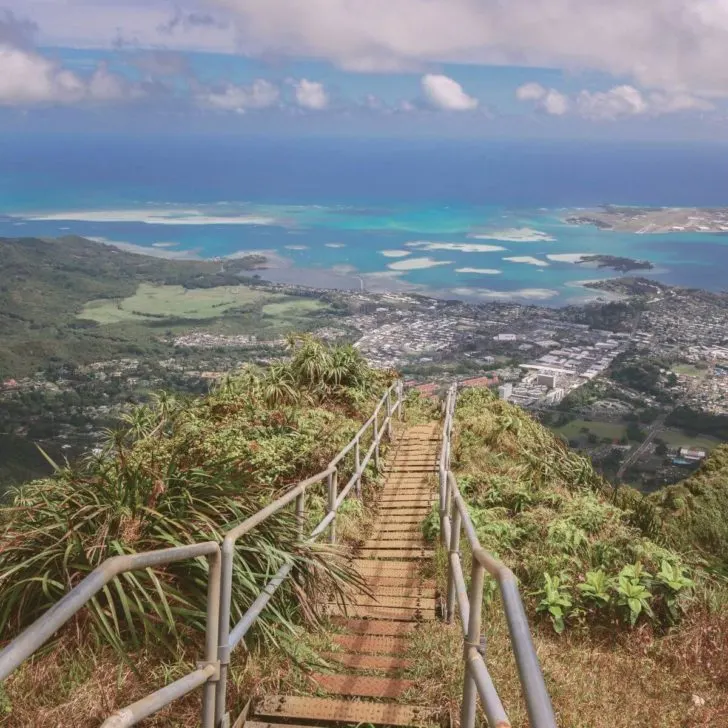 There are many popular hikes and attractions that can only be accessed through private property.
And just because it's on your bucket list doesn't mean you can trample all over someone's private land to do it.
Either get permission (without harassing the land owner) or pick something else to do.
The natives and locals have enough to deal with due to tourists and we don't have to pile more disrespect on the proverbial plate, mmmkay?
Stay safe at the beach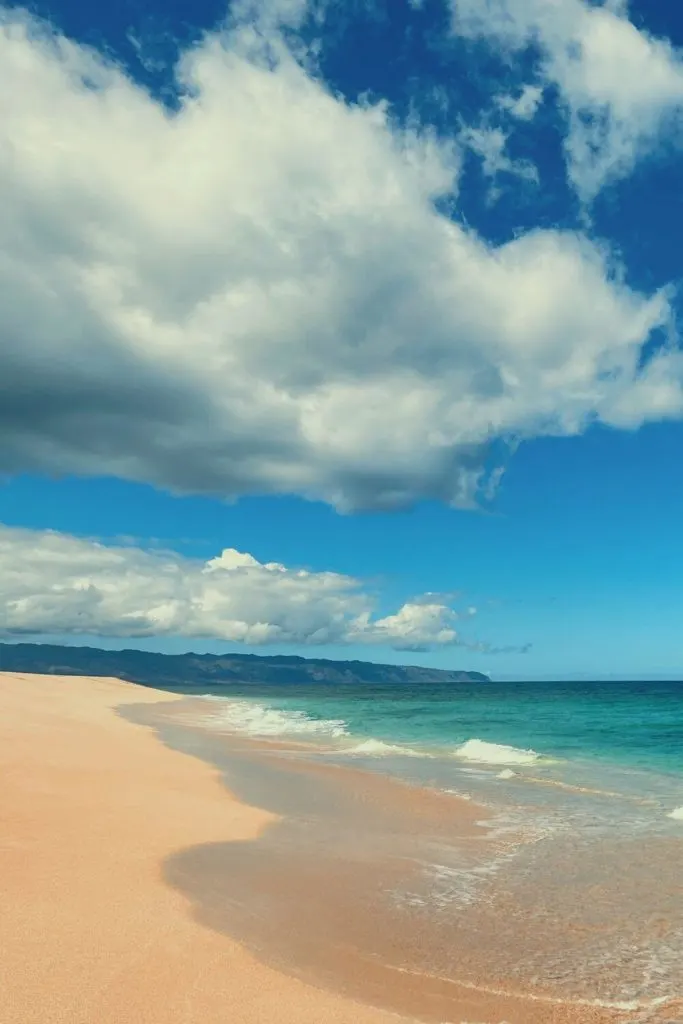 The waves and currents in Hawaii are nothing to joke about – especially in the Winter, when swells are at their largest.
And while you may see plenty of people out in the water, keep in mind that they are either locals or professionals who are very much used to surfing, jet skiing, etc in such conditions.
In addition to the swells, there's a short period of time each year when jellyfish can be a nuisance.
Check out Hawaii's Beach Safety Alert page before you head to the beach to ensure it's safe to go.
Plan ahead & make reservations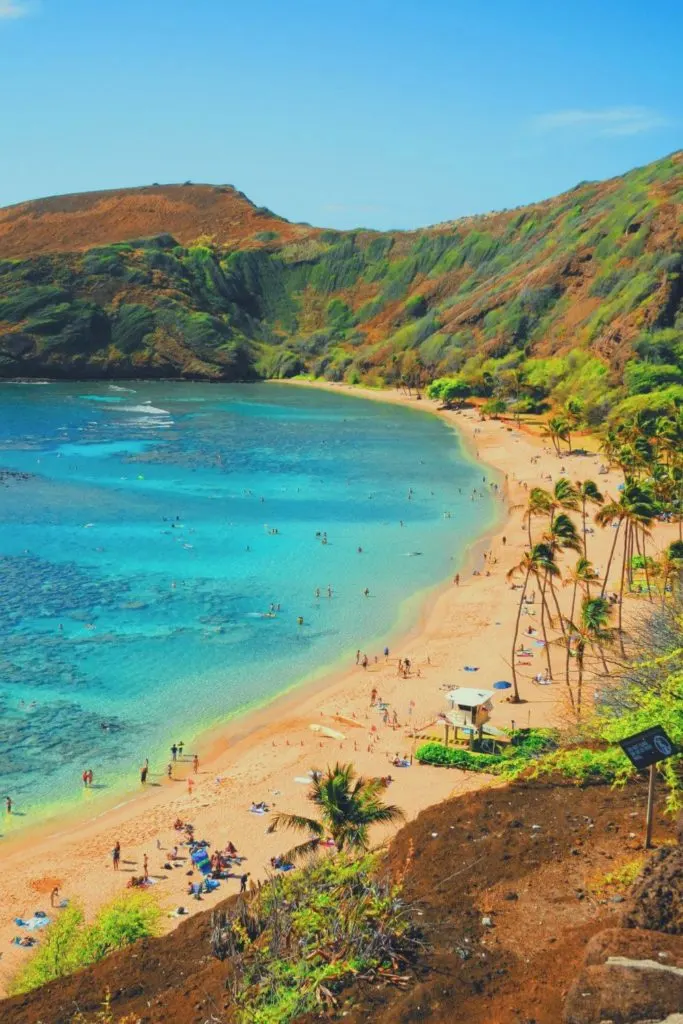 More and more attractions, including popular hikes and parks, require a reservation to access.
This helps manage foot and vehicle traffic, as well as with preservation of the environment.
Many of these attraction open up 30 days ahead, so you'll want to have a rough idea of what you want to do before you go.
So if there is an attraction you really have your heart set on, make sure you check into whether reservations are needed.
And then check again closer to your trip – because like I said, more and more attractions are doing this, so it could change from when you first looked!
Here are a few top attractions that require reservations:
Diamond Head State Monument on O'ahu
Hā'ena State Park on Kauai
Haleakalā National Park on Maui for sunrise access (3-7 AM) only
Hanauma Bay Nature Preserve on O'ahu
Wai'ānapanapa State Park on Maui
Mālama ka 'aina – Respect the land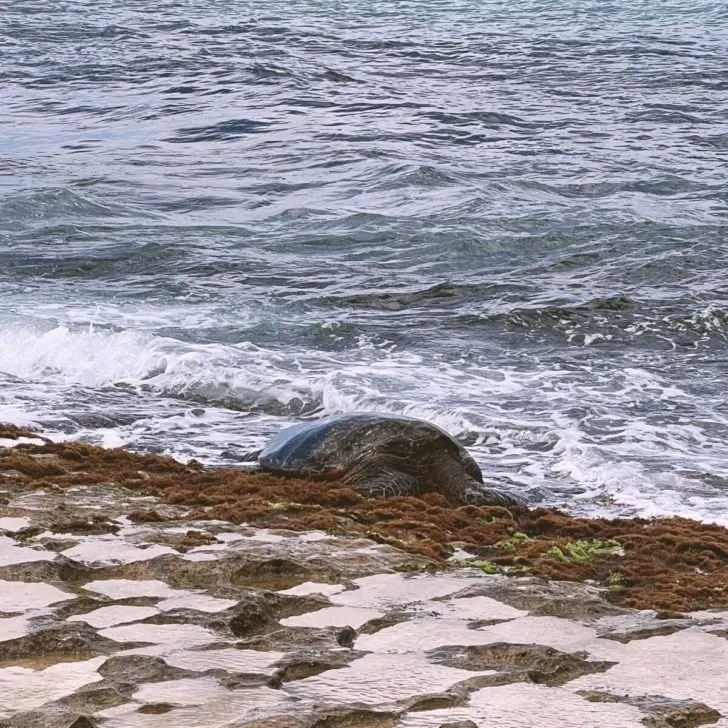 Taking care of the land is an important part of the Hawaii culture.
Pick up your trash and dispose of it properly.
No one likes a messy, disrespectful tourist who litters or damages the land.
But more importantly, litter makes the environment unclean and unsafe for creatures big and small. I've seen too many animals with their head caught in a can or strings wrapped around their leg.
Plus, let's not forget: people freaking live here. Don't make their backyard look like a landfill.
Don't take home sand, rocks, or shells.
While you might think 1 or 2 scoops is no big deal, if every visitor thought that way, eventually there will be no Hawaii.
In other words, this contributes to erosion of the beaches and picks away at the environment that is home to many species big and small.
Avoid single-use plastics and paper goods.
Bring a reusable shopping bag, water bottle, and straw.
I love the nylon bags from Baggu because they can fold up into tiny, flat pieces that you can stash in your bag so that you can always have it on you.
As for water bottles, I swear by the Yeti brand. But of course, Stanley cups are all the rage right now, too.
Lastly, this portable straw from Amazon is perfect for travel. It collapses into a tube that you can attach to your bag or keychain.
Skip the illegal vacation rentals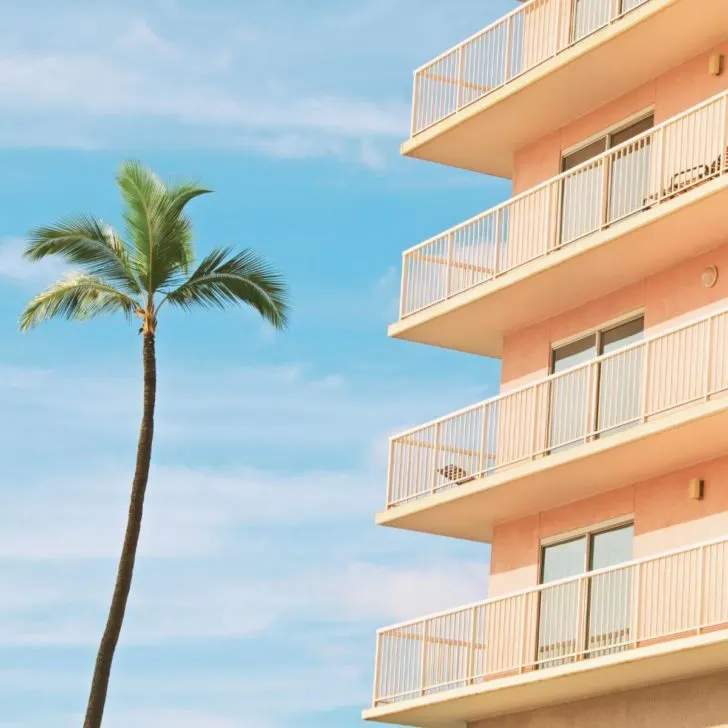 Years back when AirBNB burst onto the tourism scene, people who were tired of expensive hotels and excessive resort fees were quick to check them out.
While I'm all for saving money where I can when I travel, this led to many people buying up properties in tourist hot spots, like Hawaii, driving up the cost of living and pushing locals out of their homes.
Hawaii started to crack down on this by only allowing rental properties within certain zones, while also requiring registration.
While these days I recommend hotels or resorts in places like Hawaii, I recognize sometimes those are inconvenient and overly expensive for many, such as groups.
So if you must, make sure the rental you're booking is a registered and approved property. Look for the license number, which is often in the description.
If you don't see one, just message the seller for it – and if they give you the run around, it's clearly not legit!
What are your top Hawaii travel tips?
What other things will you do while planning your Hawaii vacation to guarantee a good trip? Let me know in the comments below.
Next up, check out more of my top travel tips for Hawaii and beyond:
---
About the author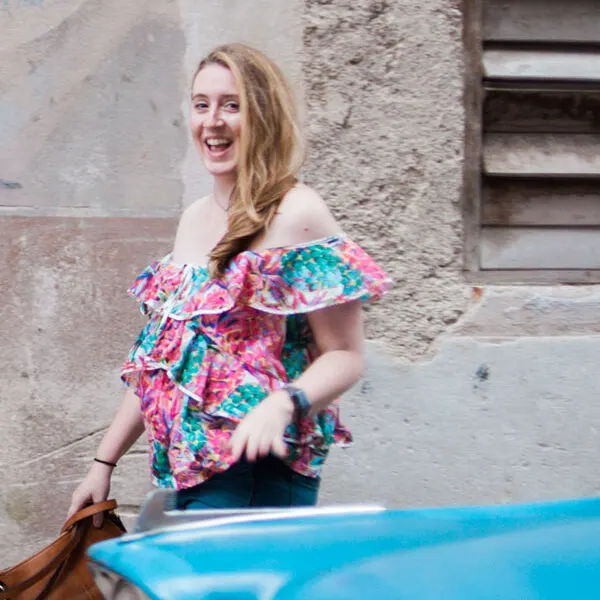 Meg Frost is a Boston-based travel blogger that helps people embrace technology to make vacation planning and traveling wicked easy, affordable, and fun.
She holds an M.A. in Journalism from Northeastern University and B.S. in Communication & American Studies from University of Miami.
---
This post was originally published on January 15, 2017. It was last updated on April 25, 2023.