Hawaii might seem like a tiny state, but it is packed with a wide variety of activities on each of its islands.
Keep reading to learn about all of the best things to do in Hawaii so you can decide which island to visit for your next vacation.
Try Hawaiian cuisine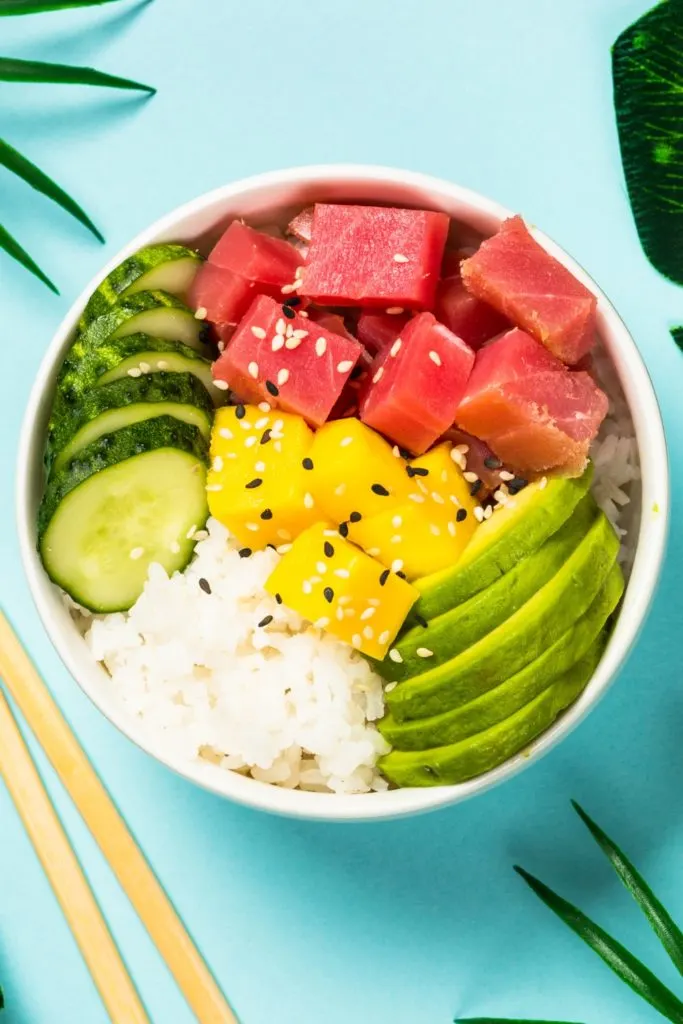 Hawaii has an interesting blend of cultures that make up its local cuisine: Hawaiian, Polynesian, Japanese, Chinese, Portuguese, and more.
In addition, food is one of its biggest exports, with pineapple and coffee taking the top spots.
Even if you're not a foodie, exploring Hawaii's food scene should be high up on your list of things to do in Hawaii.
I highly recommend trying spam musubi, malasadas, anything lilikoi (passionfruit) flavored, pineapple dipped in li hing mui powder, macadamia nuts, Kalua pork, and Kona coffee.
Food tours and farmers markets are 2 great ways to try as much as you can during your visit.
Learn about coffee
One of the most sought-after types of coffee is Kona coffee, grown on the Big Island. Kona coffee is distinct from other types of coffee thanks to its volcanic soil and roasting process.
Several farms in the Kona area offer tours and tastings, such as Greenwell Farms.
You can also learn about the history of coffee growing in Hawaii at the Kona Coffee Living History Museum.
Visit a pineapple plantation
Believe it or not, pineapples are not native to Hawaii! However, its climate is great for growing this tasty fruit, so it easily became a cash cow for Hawaii.
A few pineapple plantations offer tours, such as the Dole Plantation on Oahu, Maui Gold Plantation on Maui, and Hole in the Mountain Farm on Kauai.
Take a scenic drive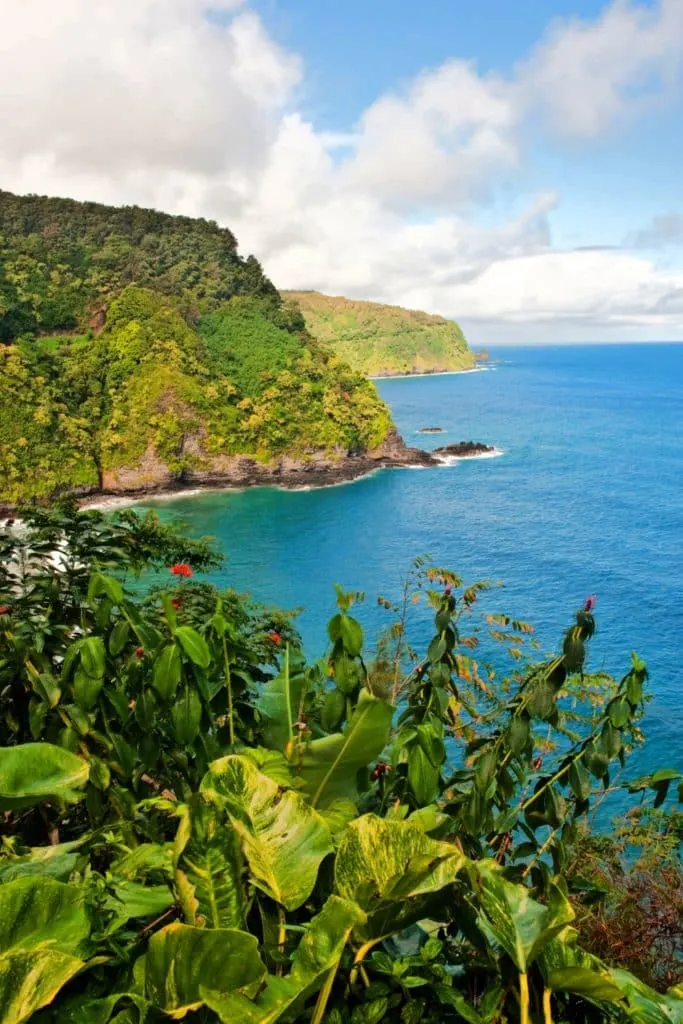 Hawaii has many gorgeous scenic drives on each of its islands. Perhaps the most famous is Hana Highway on Maui.
Often called the Road to Hana, this scenic drive takes you through many scenes: a volcano, waterfalls, desert, ranches, and more. Driving the Road to Hana is a great way to see all the different landscapes of Hawaii.
For more scenic drive ideas, check out the Hawaii Department of Transportation's Hawaii Scenic Byways site.
Play golf
Golf may be a sport, but it requires zen-like concentration, making it quite relaxing.
Hawaii has dozens of golf courses to choose from, but the most popular and sought after include Kapalua Plantation Course on Maui, Manele Golf Course on Lanai, and Mauna Kea on the Big Island.
Hit the Spa
You're on vacation, so you may as well take time to relax and pamper yourself. Indulge in a massage, face mask, pedicure, or whatever else you wish. Oh, and leave the phone at the hotel!
For a unique experience, book a traditional Hawaii massage called Lomi Lomi.
Learn how to make a lei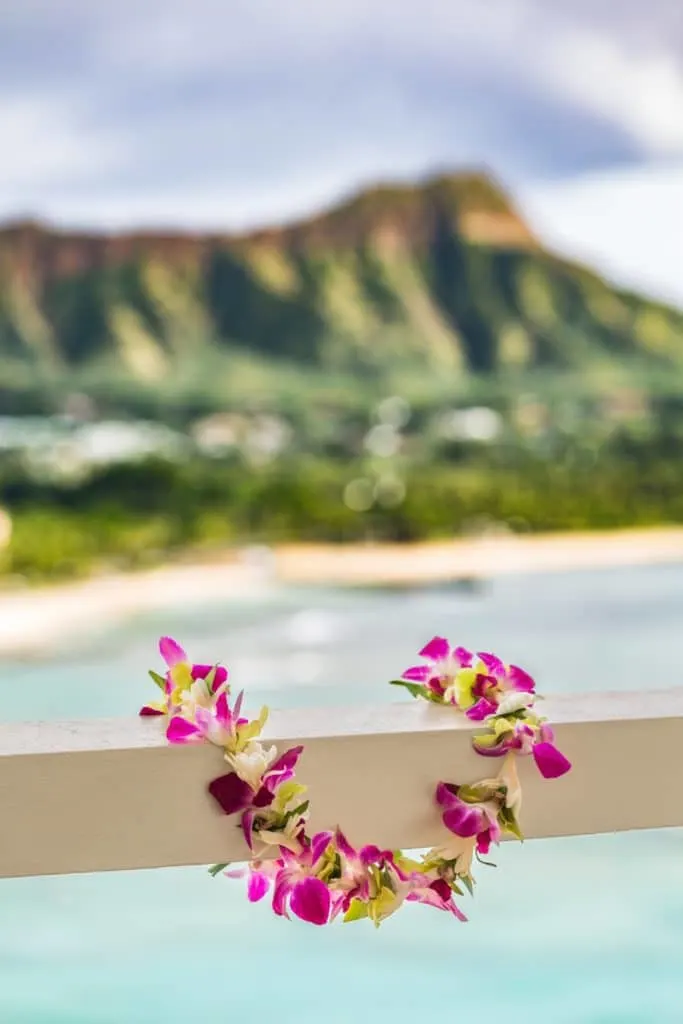 Forget the cheap fabric or plastic lei from the party store! Learn how to make traditional leis using real flowers.
Learning how to make a lei is a great way to learn about and appreciate the history of this iconic garland worn around the neck.
This is another popular activity offered at resorts, as well as at many luaus, as a pre-show activity.
Learn how to Hula
A Hula lesson or 2 won't make you a master at it. That said, learning how is not only fun, but a great way to learn more about the culture of indigenous Hawaiians.
Many resorts offer lessons on property, as do local dance schools. The Royal Hawaiian Center on Oahu is another popular spot for tourists to learn about Hula.
Attend a luau
A luau includes authentic Hawaiian food, music, and dance. It started out as a way to celebrate big events, but has since morphed into a popular form of entertainment for tourists.
You can find luau performances (which include authentic Hawaiian food) pretty much anywhere along the main islands.
Vibe to Hawaiian music
Hawaiian music is not just drums and ukuleles!
It also includes different types of guitars and guitar playing styles, as well as flutes and bows.
Hawaii also has its own twist on other genres, like Hawaiian hip hop and Jawaiian, a local version of reggae.
Take a moment to switch your radio from today's Top 40 hits to check out classic and modern Hawaiian music while you're visiting.
Other options include ukulele lessons and attending a concert or showcase of local musicians.
Learn something new at a museum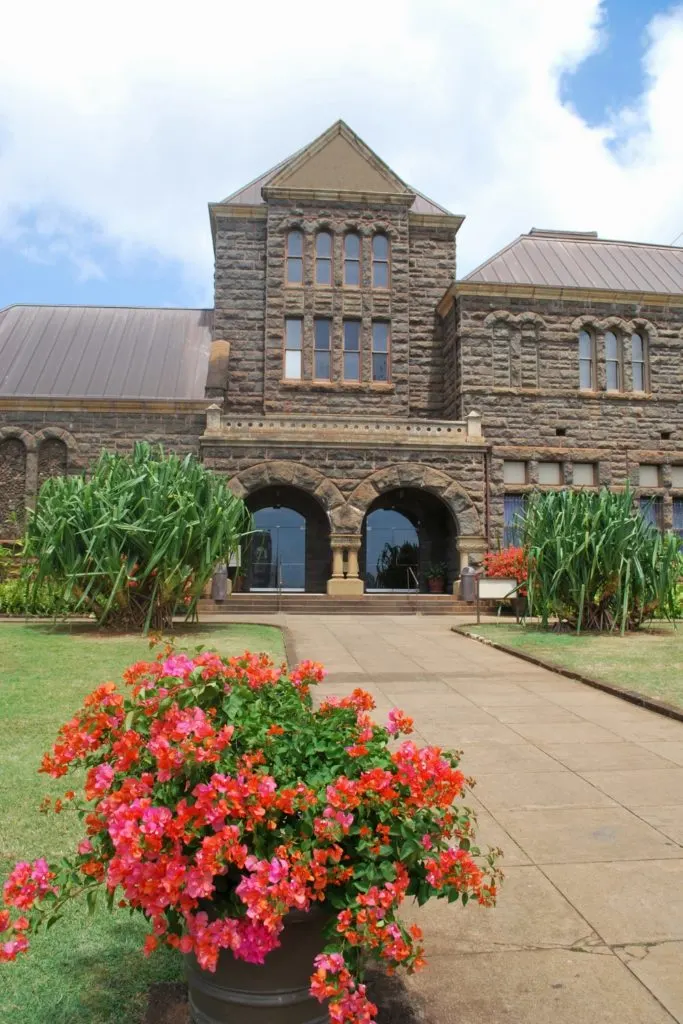 Hawaii might be better known as a beach vacation spot, but there are actually lots of informative museums, too. Most of the big-name museums are on Oahu, but there are some hidden gems on the other islands, too.
Bishop Museum in Honolulu, Oahu, covers the cultural history of Hawaii, from indigenous ways of life, marine science, astronomy, and famous people.
'Iolani Palace in Honolulu, Oahu, is the former home of the Kamehameha monarchy and is the only royal palace still standing in the U.S.
Pearl Harbor in Oahu is where the US was pulled into World War II after Japan launched a strike there. Today is made up of multiple memorials and museums, including the USS Arizona Memorial, the Pacific Aviation Museum, the USS Missouri battleship, and the USS Bowfin submarine.
Mokupāpapa Discovery Center (MDC) in Hilo, Big Island brings the science, culture, and history of the hard-to-access northwestern islands to the masses with interactive exhibits, a 3,500-gallon saltwater tank, and life-size replicas of local wildlife.
Lyman Museum and Mission House in Hilo, Big Island is a Smithsonian-affiliate museum that tells the history of the Hawaiian people.
Kauai Museum in Lihue, Kauai showcases the work of local artisans and also teaches about the local landscape and history of its people.
Go horseback riding
Experience the beautiful scenery of Hawaii via horseback.
Aside from riding trails at local ranches, you can also visit an authentic paniolo ranch, where you can learn more about the history and everyday lives of a Hawaiian cowboy and explore the ranch on horseback.
Try some adventure activities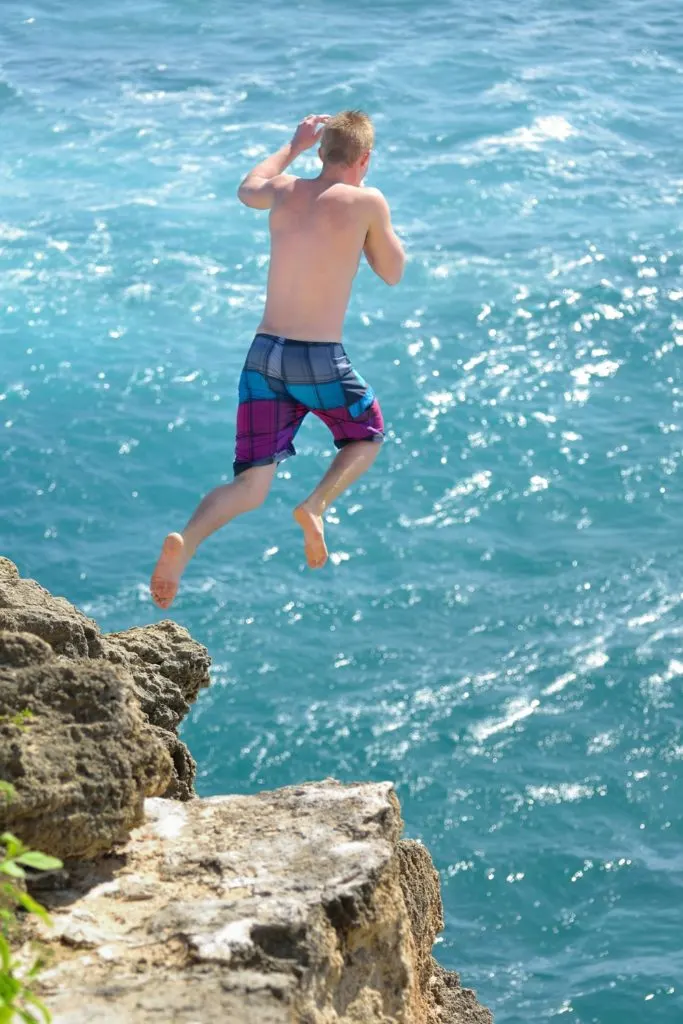 Adventure and outdoor sports are just as popular as water sports, too!
There are usually a few different options for cliff diving, parasailing, skydiving, ziplining, and offroading on each of the major islands.
Visit a state or national park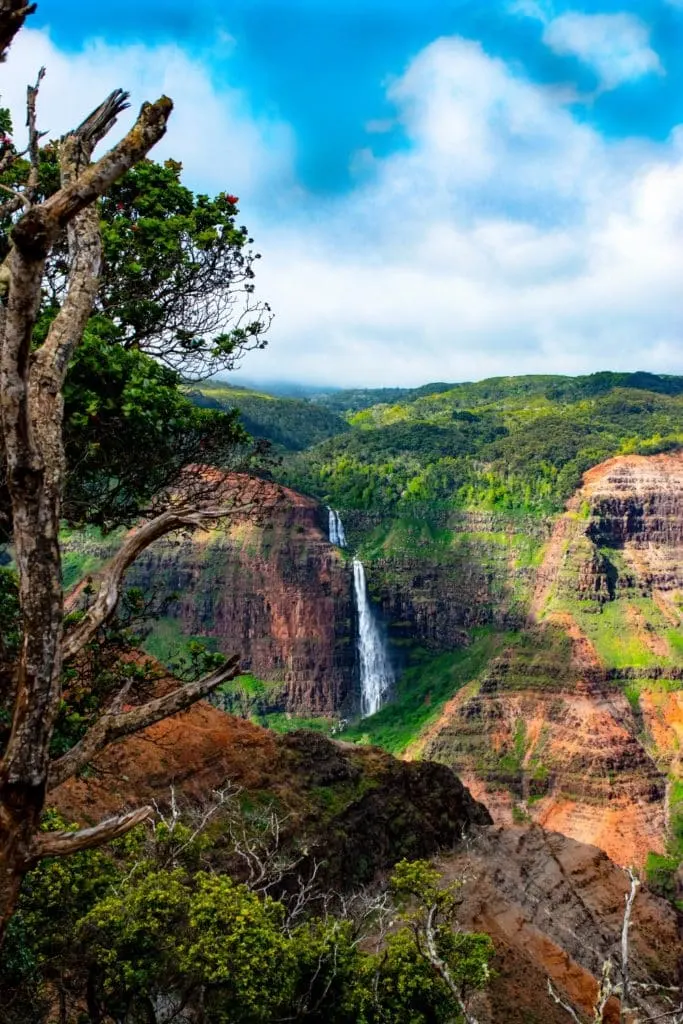 There are more than 50 state parks, 2 national parks, and many other federally and state protected trails, sites, and memorials across Hawaii. Be sure to pencil in some time to visit at least one while you're here!
Big Island: Some of the most popular parks are Akaka Falls State Park, Hawaii Volcanoes National Park, Kohala Historical Sites State Monument, Lapakahi State Historical Park, and Pu'uhonua O Hōnaunau National Historic Park.
Kauai: Some of the most popular parks to visit are Haena State Park, Wailua River State Park, and Waimea Canyon State Park.
Maui: Some of the most popular parks to visit are Haleakalā National Park, Mākena State Park, and Wai'ānapanapa State Park.
Oahu: Some of the most popular parks are Ahupua'a O Kahana State Park, Diamond Head State Monument, Hanauma Bay, and Ka'ena Point State Park.
Go for a hike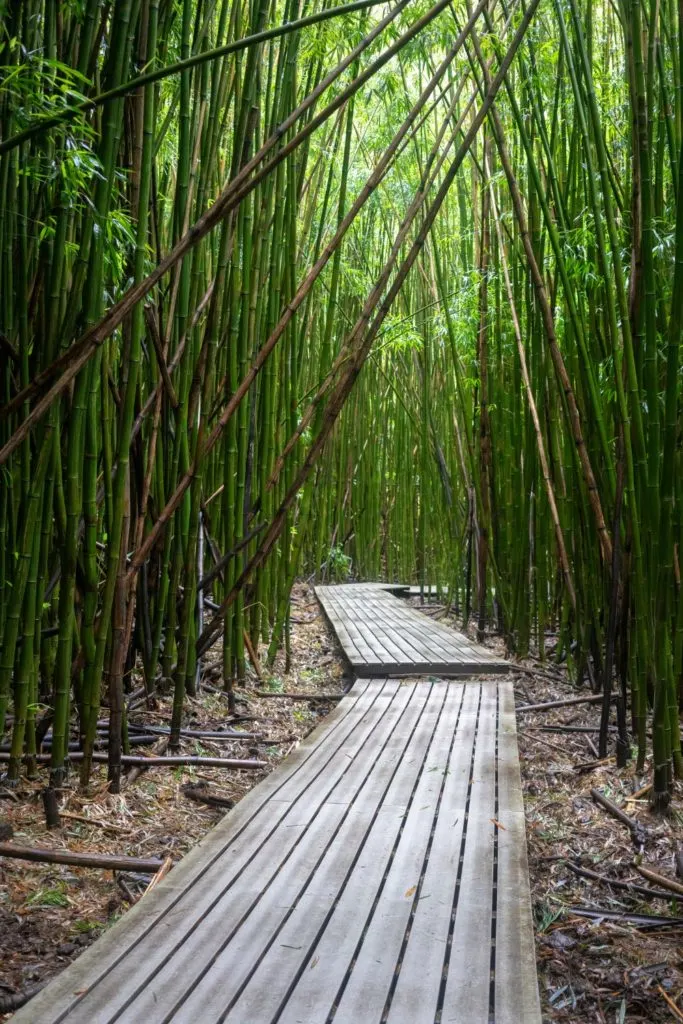 Hawaii's varying landscape makes for many interesting hiking trails on each of the islands.
On the Big Island, one of the most popular trails is the Crater Rim Trail. Some parts of this trail are closed due to unsafe conditions from the volcano, but a good part of it is still open to hikers.
If you're planning to go for a hike while in Hawaii, always check for closures of trails and don't access trails on private property without permission.
Trails sometimes close for the safety of hikers and rescuers, but also for conservation purposes. And I shouldn't have to say it, but trodding across private property is illegal.
As for where to go, here are 3 of my top recommendations:
The Pipiwai Trail on Maui is another popular trail, thanks to its lush bamboo forest and several waterfalls. It's also located along the popular Road to Hana scenic drive.
On Oahu, check out the Manoa Falls Trail. This trail can be a bit challenging for inexperienced hikers, due to its uneven terrain, mud, and lots of incline. But, if you dress appropriately and take breaks, you'll be rewarded with beautiful views of Manoa Falls.
Hanakapi'ai Falls Trail in Kauai is challenging, but advanced hikers will be treated to stunning views of the famous Na Pali Coast. This popular trail requires advanced reservations (https://gohaena.com/).
Admire the stars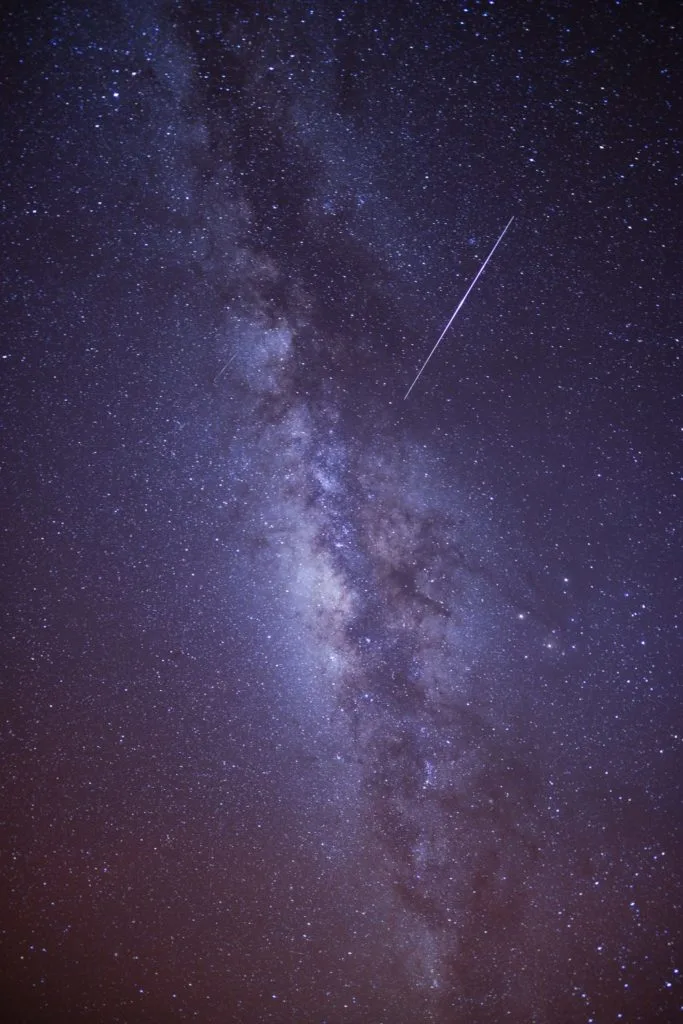 Given Hawaii's remote location the night skies are extra clear, making it a prime spot for stargazing.
Mauna Kea, located on the Big Island, is the best spot for stargazing. Some people say it's the best in the entire world, not just in Hawaii!
Stargazing at Mauna Kea can be done at the summit or a little over ⅔ of the way up at the Visitor Information Station.
Chase waterfalls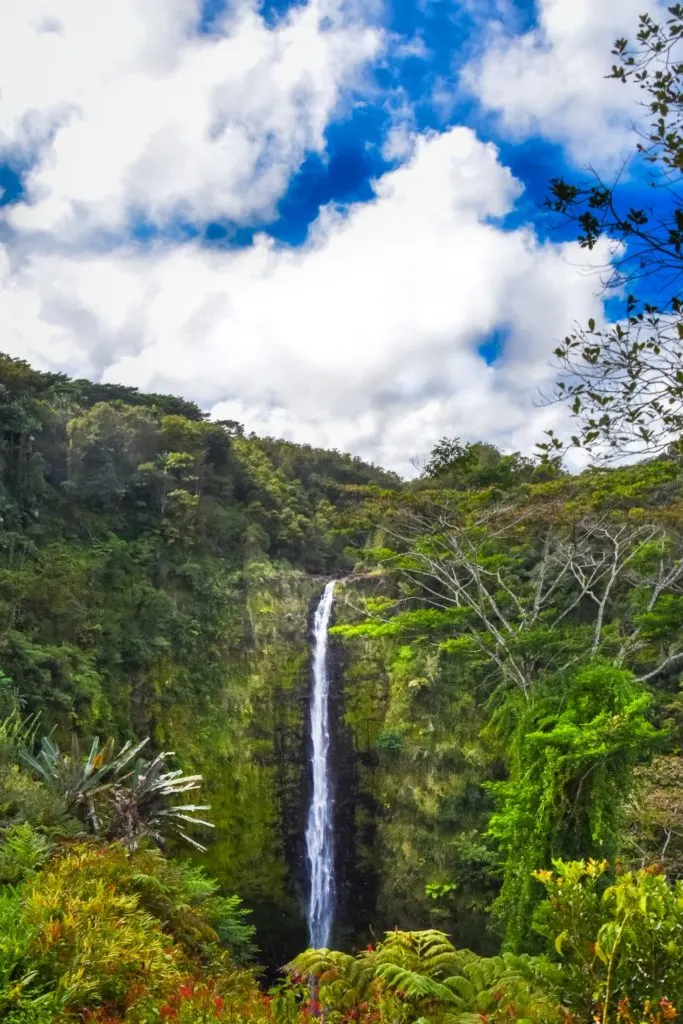 Many of Hawaii's waterfalls are located in Hawaii's state and national parks.
Others are on private land, but can be seen from helicopter tours, like Manawaiopuna on Kauai, which was included in the film, Jurassic Park.
Akaka Falls and Rainbow Falls, both located on the Big Island, are absolutely worth a visit. If it's sunny out, chances are pretty high that you'll see a rainbow!
Another waterfall I suggest chasing is the Wall of Tears on Maui. It is made up of 17 waterfalls in total that rush down a thick green valley.
Have fun with water sports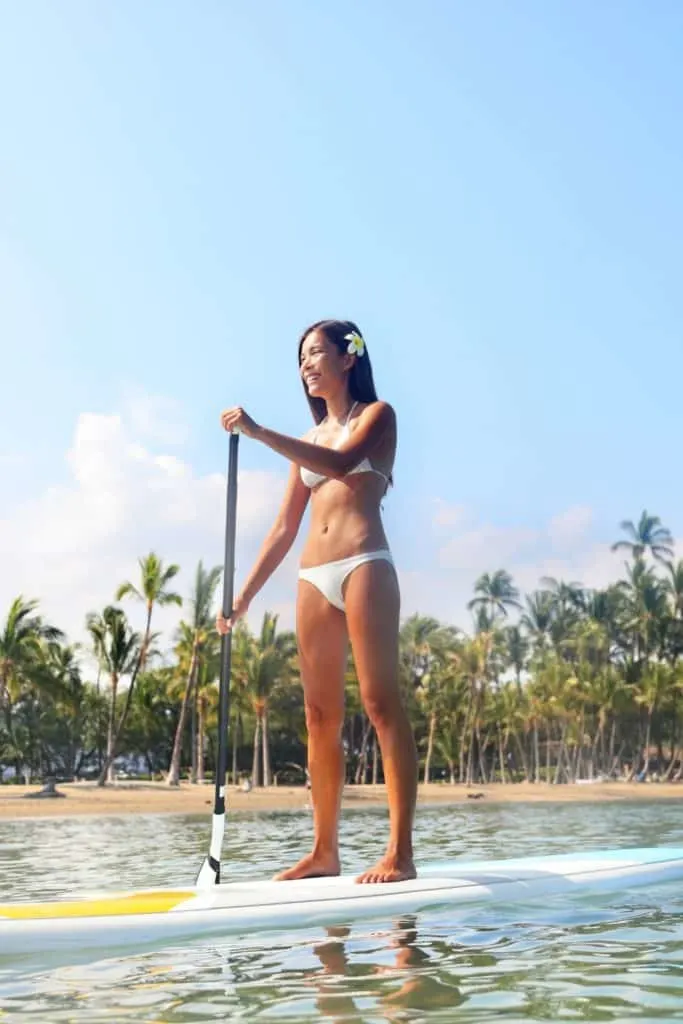 As an island destination, water sports are abundant in Hawaii. It's relatively easy to find places to go jet skiing, boating, swimming, kayaking, and stand-up paddle boarding.
For a unique experience, consider trying deep sea fishing, snorkeling, scuba diving, or freediving.
Learn to surf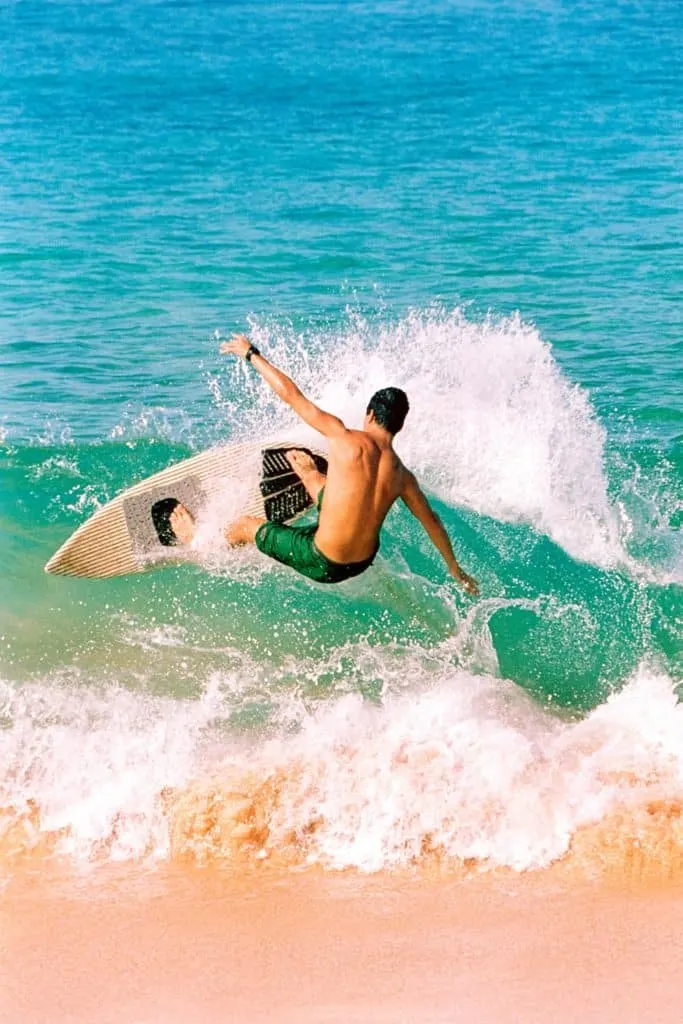 Surfing is a way of life in Hawaii, so why not learn how to surf from some of the best!
Learning how to surf in Hawaii is a popular activity, some might even say touristy. But please don't let that dissuade you from hopping on a board!
Swim with marine life
Dolphins
Swimming with dolphins is a controversial topic – and for good reason. Many times dolphins are close to shore because it's where they rest!
The National Oceanic and Atmospheric Administration (NOAA) recommends choosing a tour operator that adheres to their guidelines for ensuring dolphins health and well-being.
If you happen to see one while out in the ocean alone, please stay a respectable distance away and observe with your eyes only!
Manta rays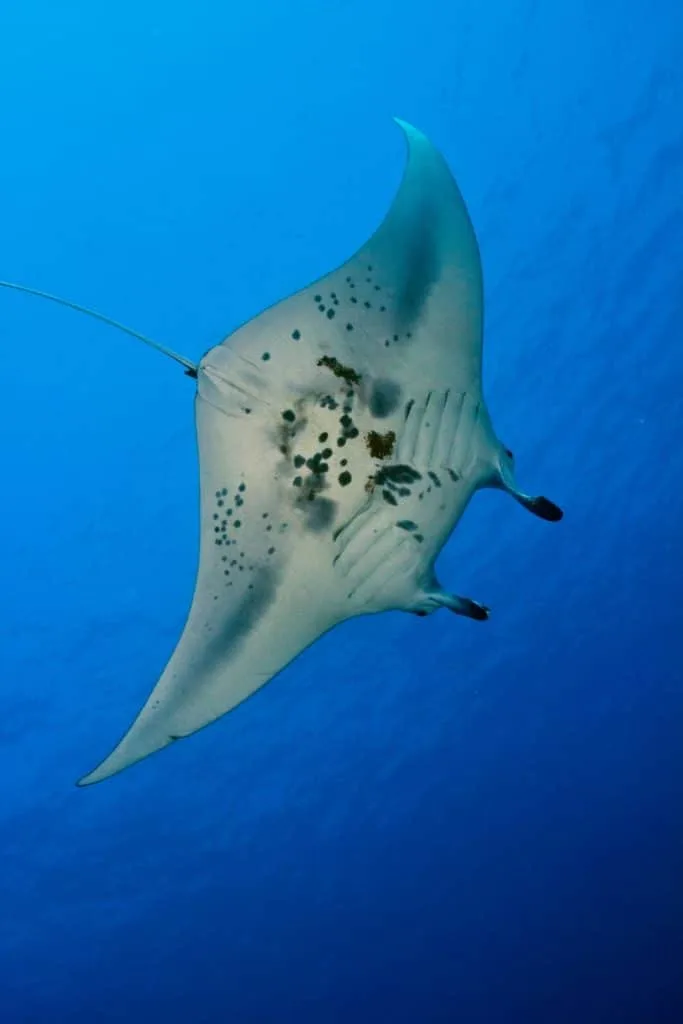 I always thought manta rays were not that big until I saw one in person. They're HUGE!
If you have a chance to take a dive tour to witness these elegant creatures in their own environment, do it! To guarantee a good sighting, go at night, as it is easier to attract manta rays with underwater lights
Sharks
If you've ever wanted to swim with Jaws, here's your chance!
There are several companies across the islands that offer cage diving with sharks, such as North Shore Shark Adventures on Oahu, Lahaina Divers on Maui, and Kona Shark Diving on the Big Island.
Turtles aka honu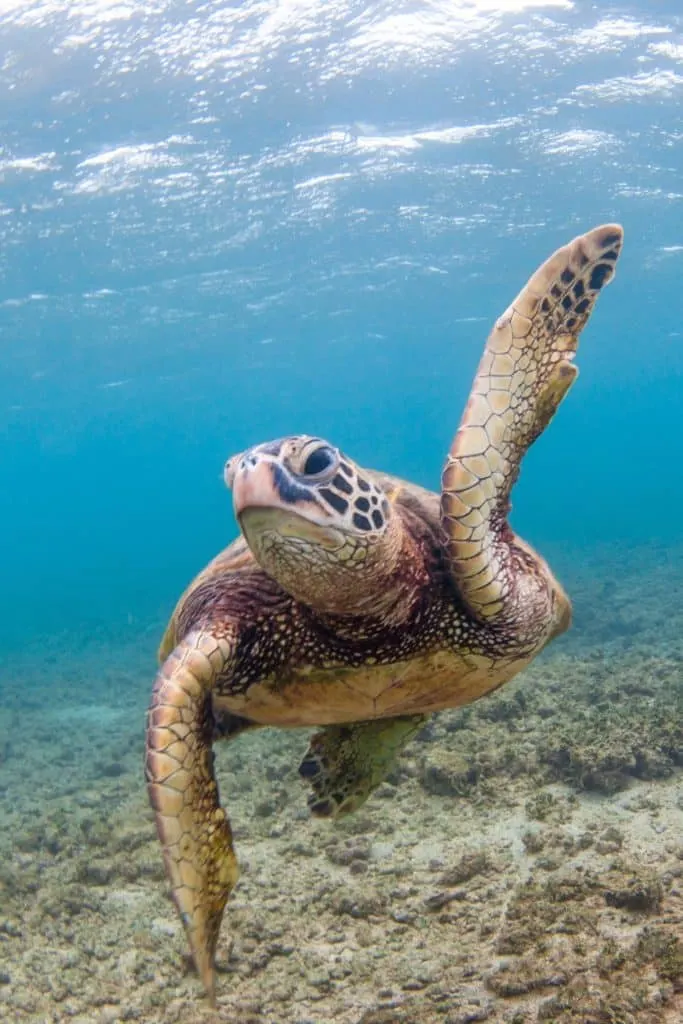 Hawaiian green sea turtles, also known as Honu, are a symbol of good luck and guidance in Hawaii.
If you have a chance to go snorkeling or scuba diving, chances are high that you'll see one.
Hawksbill sea turtles are another type of sea turtle you might see. Aside from snorkeling and scuba diving, you can also see sea turtles at wildlife centers or on the beach.
If you see a sea turtle in the wild, please stay a respectable distance away. Do not touch or bother it, which includes no use of flash photography.
You might like: A Complete Guide to Snorkeling in Waikiki
See the native seals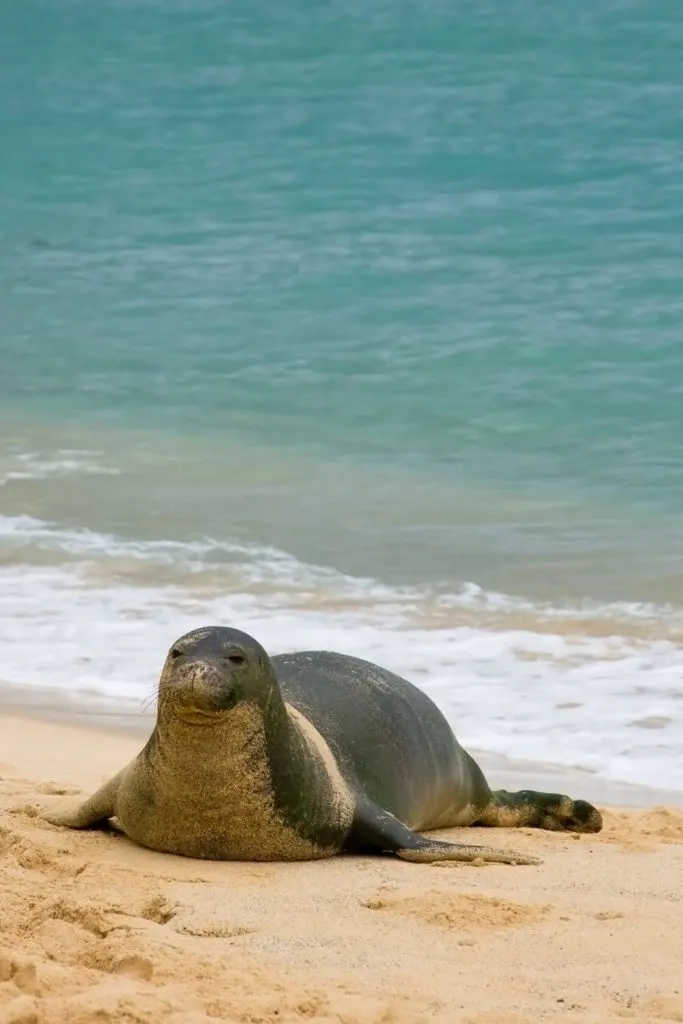 Hawaiian monk seals are one of Hawaii's endangered native species. There are just over 1,500 Hawaiian monk seals left in the wild, but they are slowly gaining in numbers.
These seals mainly stick to the western part of the island chain, but can be seen near the main islands on occasion.
Here are a few places you might be able to see one:
Big Island: Honokohau Beach
Kauai: Poipu Beach
Maui: Hookipa Beach
Oahu: Kaena Point State Park
Many of the areas that Hawaiian seals hang out in are roped off to provide protection. So if you set out to see some, please keep a respectful distance and mind the ropes.
Go whale watching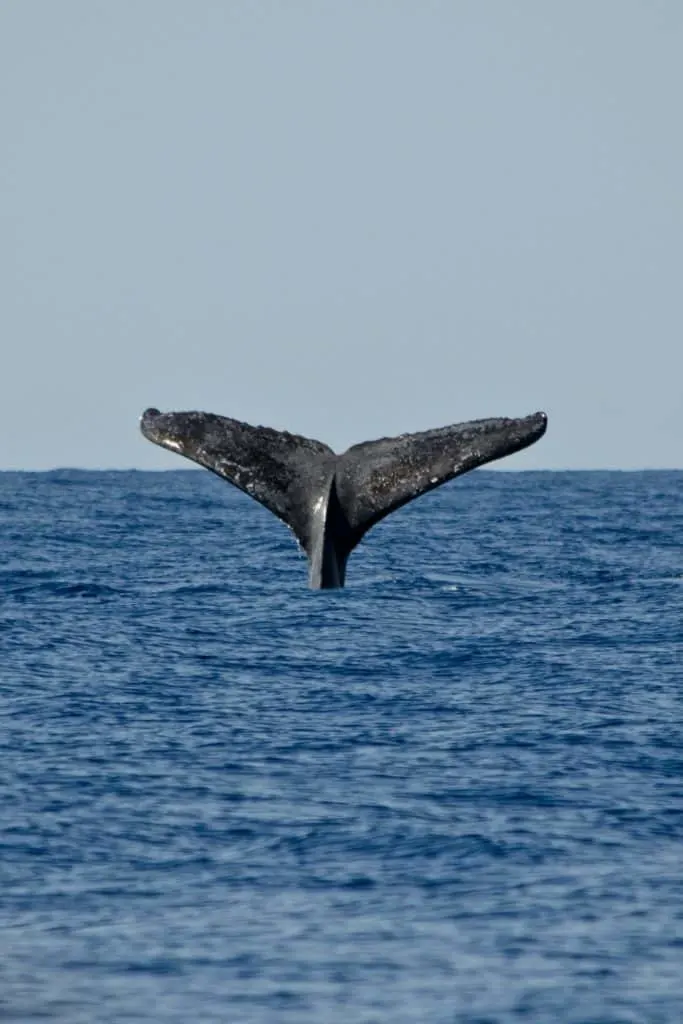 From December through May, humpback whales vacation in Hawaii. That is, they migrate to the warmer waters to breed and give birth.
You can often see humpback whales while riding the ferry that runs between Maui and Lanai. This area has a high concentration of whales, upping the odds of seeing one.
If you'd prefer a whale watching tour, I recommend linking up with one in Maui or Lanai, such as the Pacific Whale Foundation.
Visit unique beaches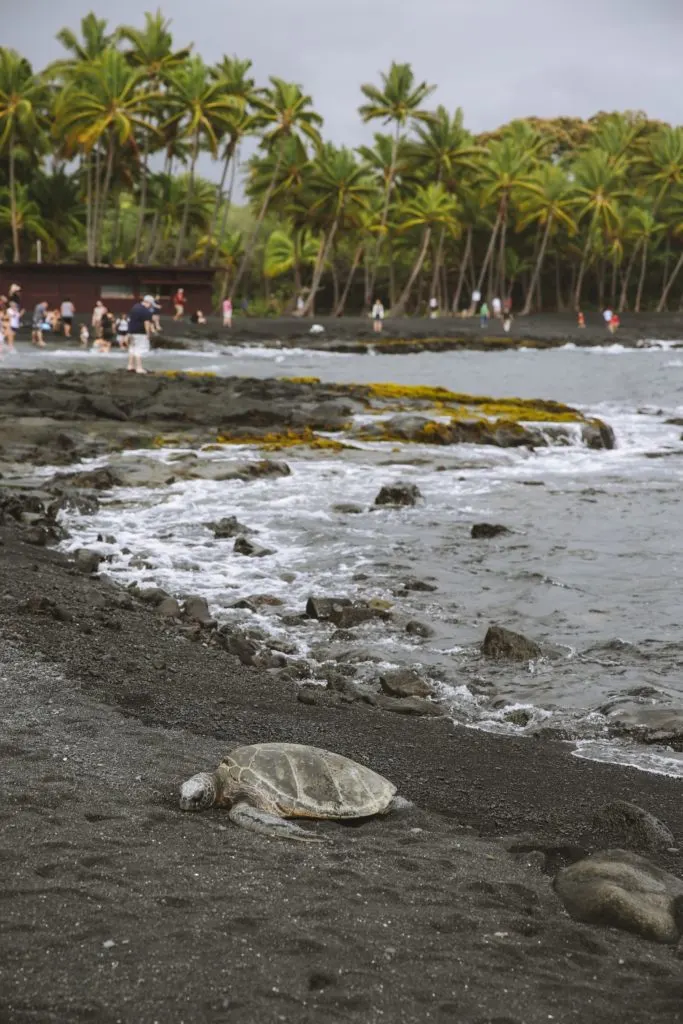 Hawaii might have some of the world's most beautiful beaches, but they also have a few unique ones too.
On the Big Island, Papakolea Beach has green sand due to high concentrations of the mineral olivine.
Punalu'u Beach, located near Hawaii Volcanoes National Park on the Big Island, has rich black sand due to the nearby volcanoes.
On Maui, check out Kaihalulu Beach to see a rusty-red sand landscape reminiscent of Mars.
Kauai's Hanapepe Bay has a beach made up from sea glass called, you guessed it, Glass Beach.
See a volcano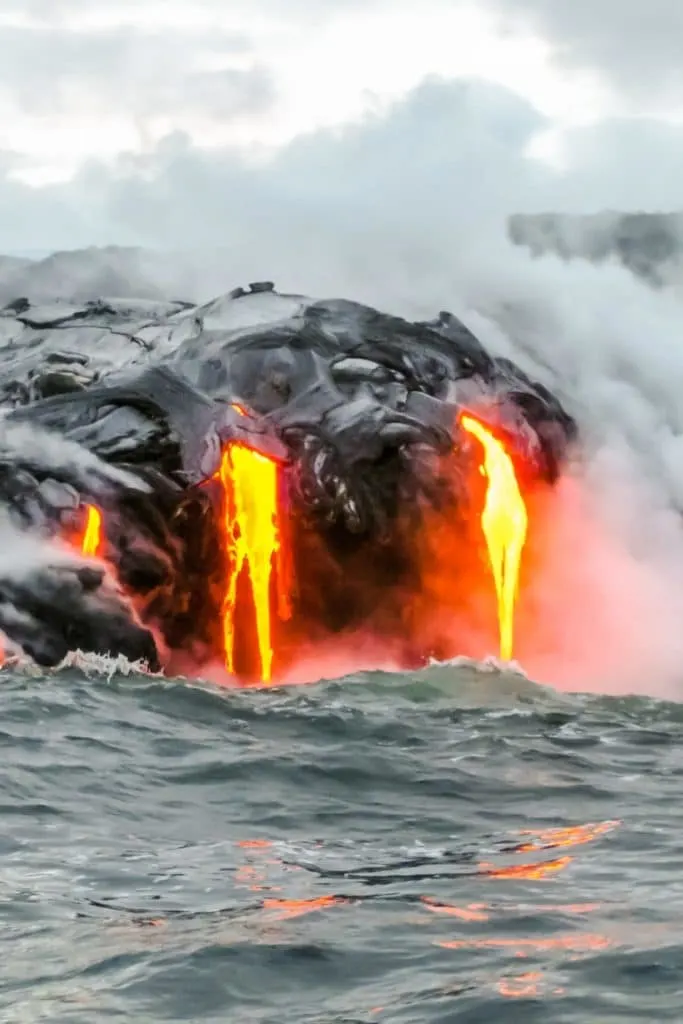 There are 6 active volcanoes across the islands. Four are located on the Big Island, 1 off the coast of the Big Island, and 1 in Maui.
At Hawaii Volcanoes National Park on the Big Island, you can see Kīlauea and Mauna Loa, the biggest shield volcano in the world. Also on the Big Island is Mauna Kea.
Off the coast of the Big Island is Kamaʻehuakanaloa (previously called Lō'ihi), which is still mostly submerged underwater.
At Haleakalā National Park on Maui, you can see Haleakalā is the only active volcano on Maui.
In addition to visiting an actual volcano, you can explore lava tubes, which are tunnel-like caves formed by lava.
One of the most popular lava tubes to visit is the Kazumura Lava Tube on the Big Island. It is the longest lava tube in the world. You can access it at the Kilauea Caverns of Fire.
Island hopping
If not sure which island to visit – how about picking more than 1? As you can gather from this list, each island has its own unique vibe worth exploring. So if you can swing it, I highly recommend hopping between islands, even if it's only for a day trip.
What are your favorite things to do in Hawaii?
I hope you found some fun activities for your vacation or that this list helped you decide which island to visit!
For more Hawaii tips, check out these posts:
---
About the author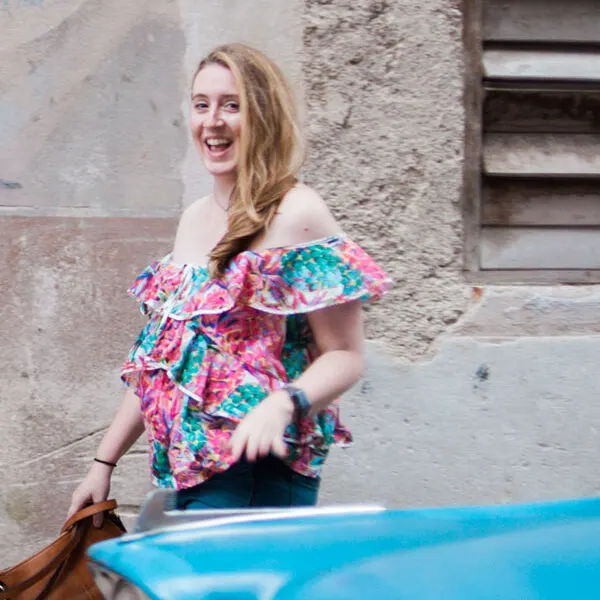 Meg Frost is a Boston-based travel blogger that helps people embrace technology to make vacation planning and traveling wicked easy, affordable, and fun.
She holds an M.A. in Journalism from Northeastern University and B.S. in Communication & American Studies from University of Miami.
---
This post was originally published January 19, 2017. It was last updated February 24, 2023.