Sunscreen can be a tricky topic.
From SPF to which ingredients protect the skin, it can be very confusing to know which sunscreens are best for you AND the marine ecosystems you might be swimming in.
Oxybenzone and octinoxate, common ingredients used to protect your skin against the sun's harmful rays, are found in the majority of sunscreens on the market.
They've also been proven harmful to marine ecosystems, such as coral reefs.
Even if your sunscreen is water-resistant, it is not waterproof and can still rinse off in water.
From there, the chemicals in the sunscreen can contribute to damaging of coral reefs, such as bleaching or stunting the growth of reefs.
It can also affect a reef's ability to create new, healthy reefs.
So what can you do if you're looking for sunscreen and want to avoid these ingredients?
Enter reef safe sunscreen.
An introduction to reef safe sunscreen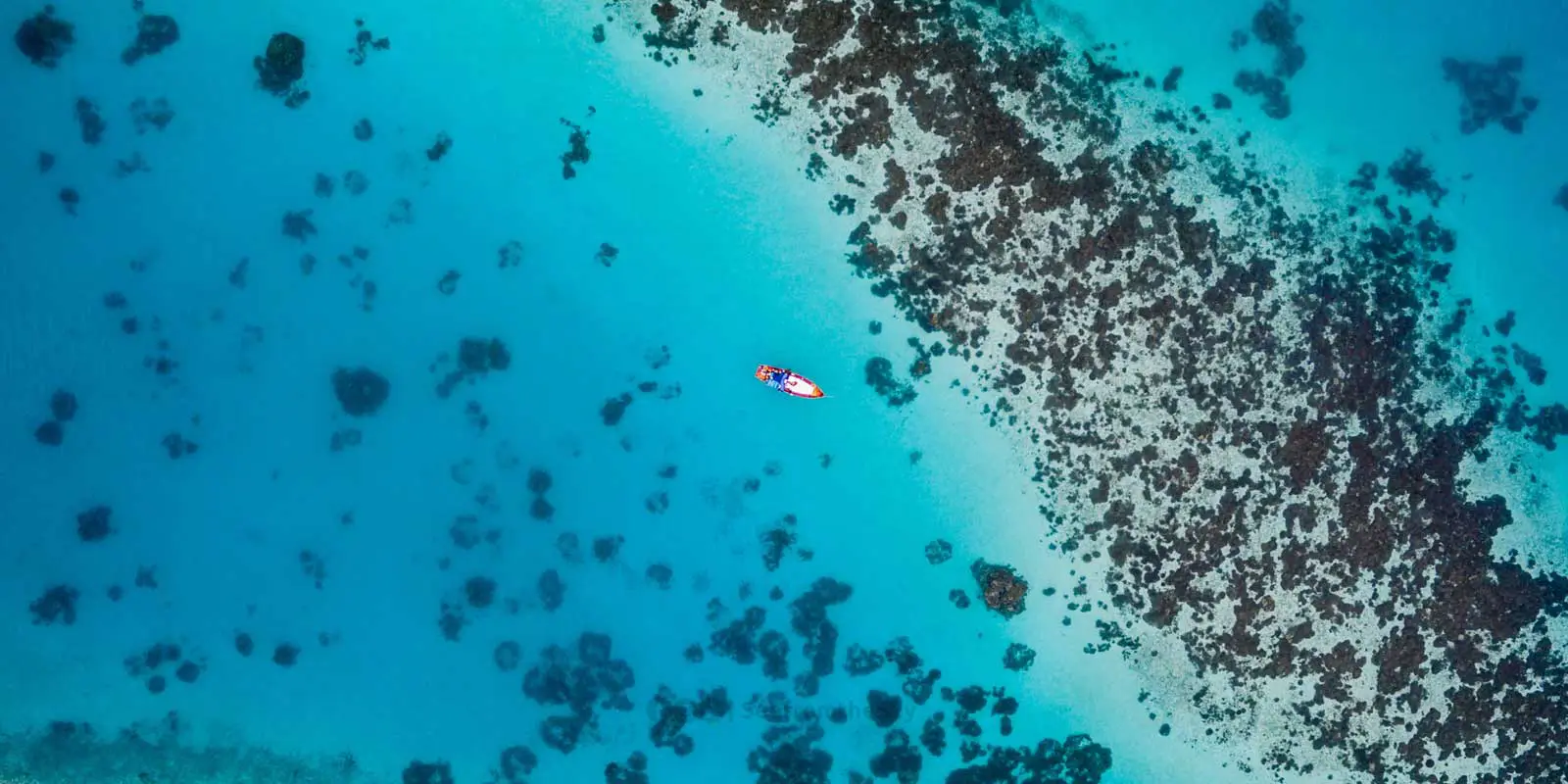 Reef safe sunscreen is sun protection that doesn't use chemicals like oxybenzone or octinoxate as its active protective ingredient.
Instead of using oxybenzone or octinoxate, these sunscreens use minerals to protect your skin from sunburns and skin cancer, as well as prevent aging due to sun exposure.
The most common minerals used as active protective ingredients in reef safe sunscreen are zinc oxide and titanium dioxide.
Titanium dioxide blocks ultraviolet B (UVB) and short ultraviolet A (UVA) rays, while zinc oxide blocks both short and long UVA and UVB rays.
In other words, zinc oxide provides a broader spectrum of protection for your skin.
So if it's down to 2 reef safe sunscreens in your shopping basket, go for the one that has zinc oxide or zinc oxide and titanium dioxide combined.
Where to buy reef safe sunscreen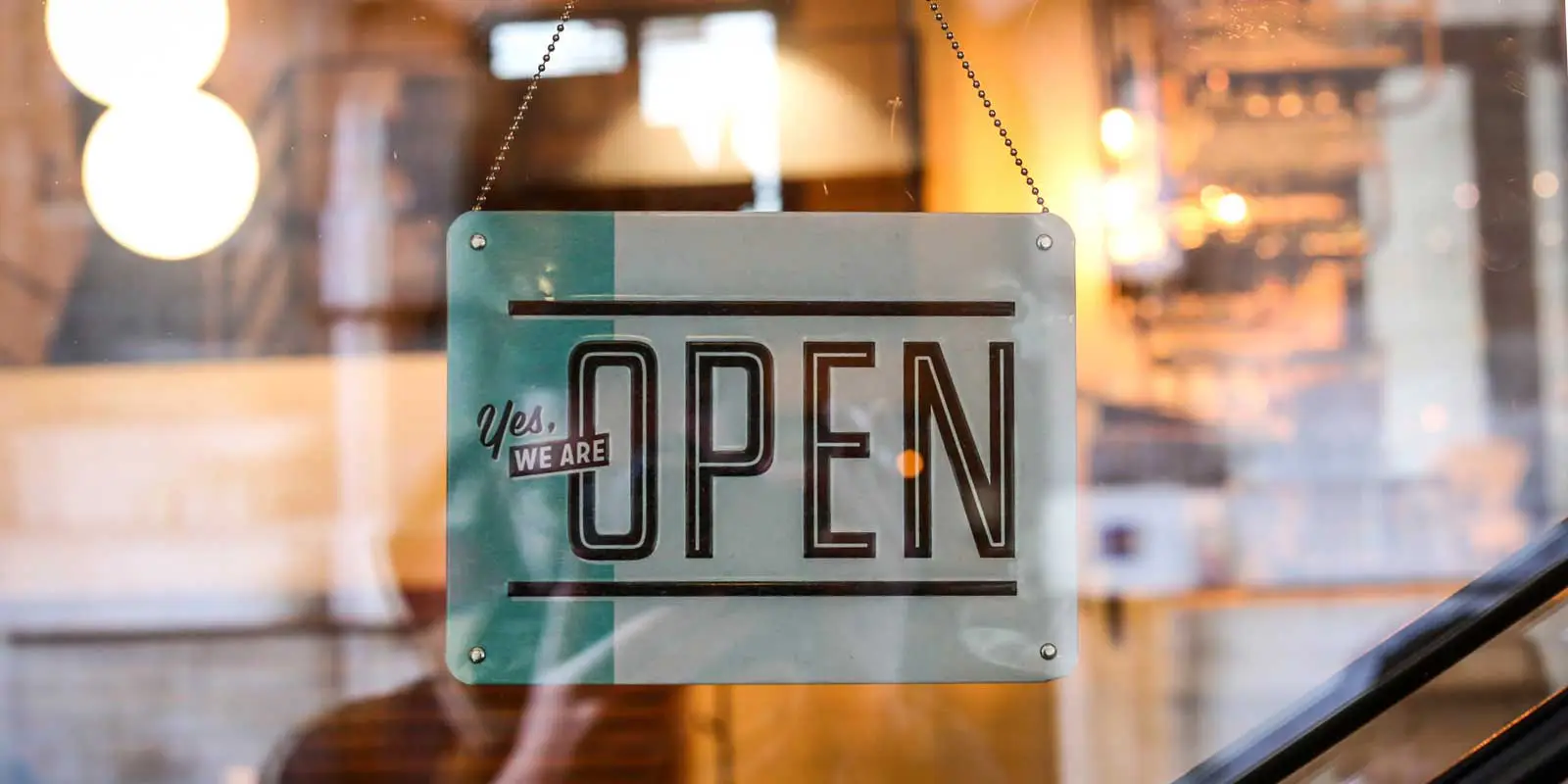 Reef safe sunscreen is often called biodegradable sunscreen or mineral sunscreen on its packaging.
It is also often called reef friendly sunscreen or coral safe sunscreen.
Whichever label you see on the bottle, always check the list of ingredients, as there aren't regulations over these labels.
Some sunscreens will use a mix of both chemical and mineral protective ingredients.
In addition, don't simply rely on the brand name, as some brands' ingredients will vary between products.
For example, one of my favorite sunscreen brands, Super Goop, carries both a zinc oxide-only sun care product, as well as a sun care products with octinoxate and other chemicals.
In short: always check the list of active ingredients before you buy sunscreen!
Thankfully, reef safe sunscreen is easy to find at many stores you visit regularly or shop at online.
More and more popular brands of sunscreen are creating reef safe, biodegradable options, as well.
A few brands that make sunscreen without oxybenzone and/or octinoxate are Blue Lizard, Coola, Neutrogena, and CeraVé.
Don't forget: just because these brands make products without these ingredients, doesn't mean ALL of their sun care products are reef safe.
Check out these mineral sunscreen options from everyday stores like Target, Sephora, and Dermstore, featured below.
If you need help determining other features or labels for sunscreen, like sun protection factor (SPF), waterproof, sweatproof, and water-resistant, check out my sunscreen buyer's guide.
Which travel destinations require reef safe sunscreen?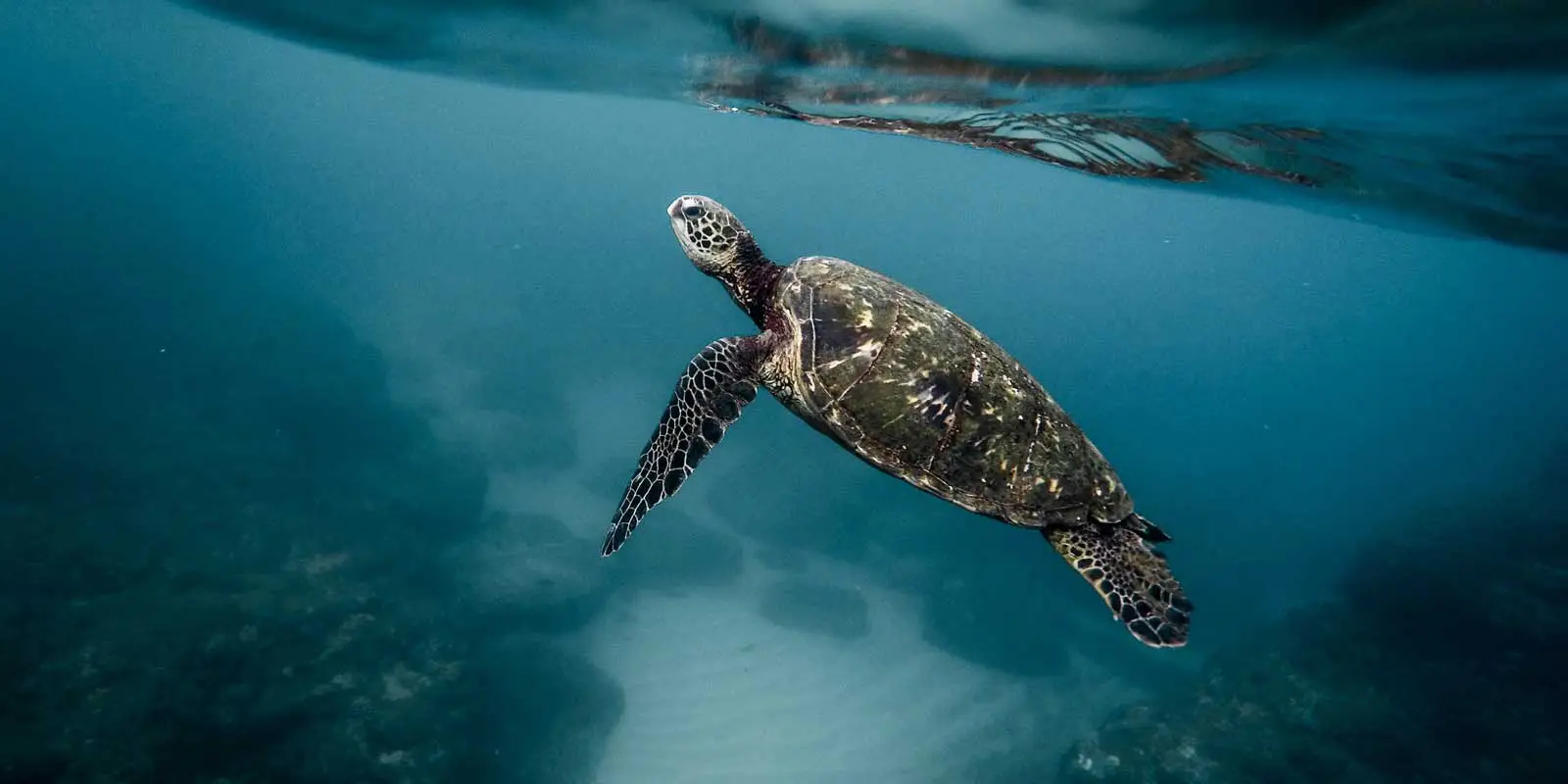 Some of Mexico's cenotes and parks, such as the Sian Ka'an Biosphere Reserve, only allow you to enter the water if you're using reef safe, biodegradable sunscreen.
As of mid-2018, this is a park or business' choice, not anything official or nationwide, so be sure to check the parks or establishments you're planning to visit in Mexico to see if you'll be required to use mineral sunscreen.
Some of these parks and business will sell biodegradable mineral sunscreen, but you'll likely want to purchase one at home if you have a preferred brand, SPF number, or some other feature.
Hawaii outright banned the sale of sunscreen with oxybenzone and octinoxate in 2018, although the official law doesn't go into effect until 2021.
Hawaii's law doesn't ban the use of non-mineral sunscreen, just the sale of it within the state.
The only exception is if you have a prescription for sunscreen that includes the banned ingredients.
Europe has considered banning oxybenzone from all cosmetics, not just sunscreen, in the past.
However, at this time, it is still legal for use in products sold throughout the European Union.
Mexico, Hawaii, and Europe are just a few places that have been big names in the movement behind sunscreen's effect on marine life, as well as the human body.
I wouldn't be surprised to see more big name beach destinations to enact laws that ban sale or use of non-mineral sunscreen.
All this said, if your travel destination doesn't have a ban on sunscreen with oxybenzone or octinoxate, but you're planning water-based activities, use biodegradable sunscreen with zinc oxide and/or titanium dioxide.
Reef safe sunscreen is easy to find and priced within the same range as chemical-based sunscreens, so there really is no reason to not use them!
Is makeup with SPF reef safe?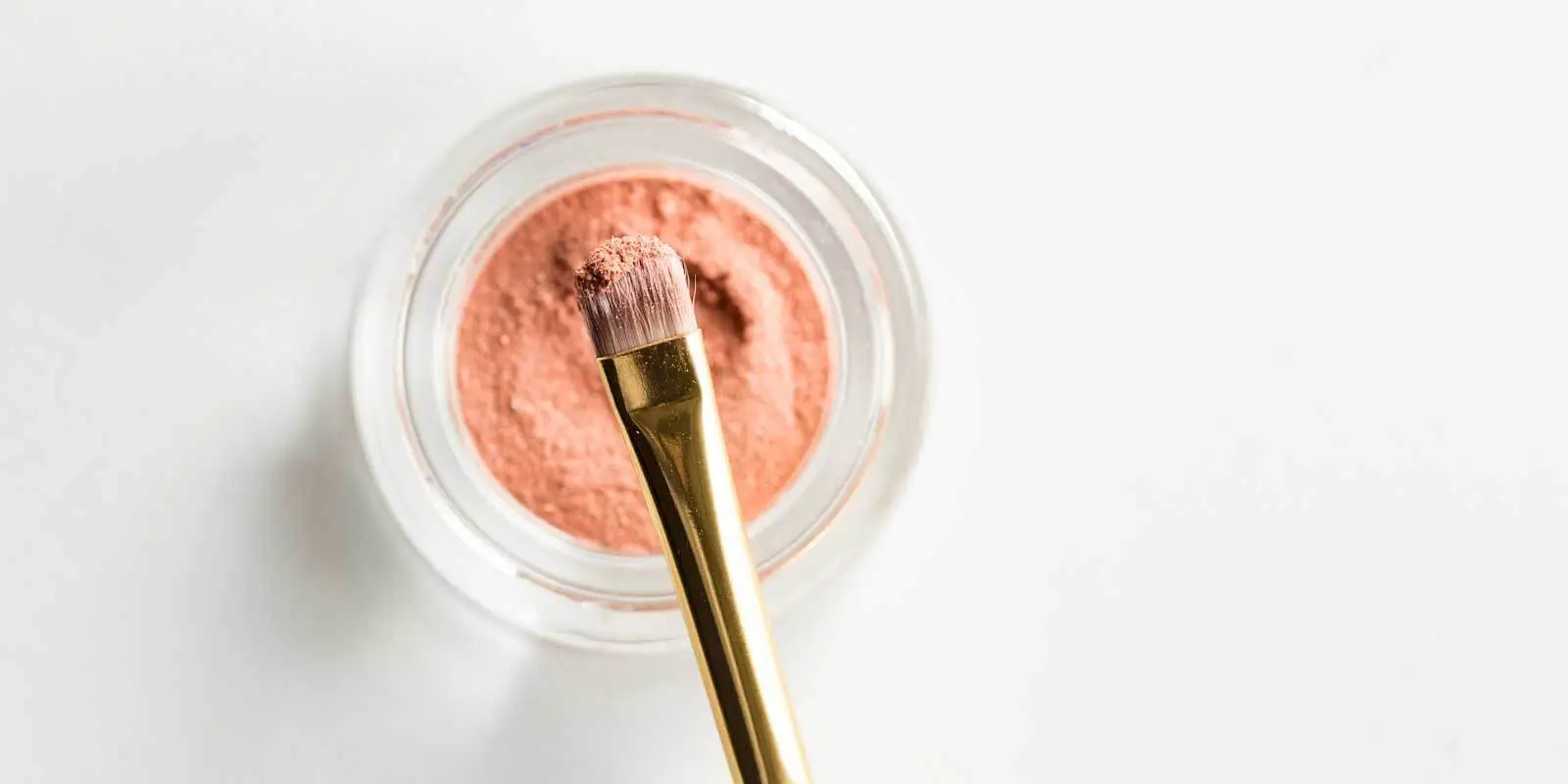 Many cosmetic products include SPF these days, so it's important to check the active protective ingredients in any makeup you use too.
Just like sunscreen, it's possible that makeup with SPF is not reef safe.
If you wear makeup with SPF around the water, stick with makeup, including face lotion or CC cream, that only uses zinc oxide and/or titanium dioxide as its active protective ingredient.
A few brands that have SPF makeup that use reef safe protective ingredients include bareMinerals, Drunk Elephant, Supergoop!, and Tarte.
The makeup with SPF below all use zinc oxide and/or titanium dioxide to offer some level of sun protection and are available at Sephora.

Does UPF clothing and swimwear count as coral safe?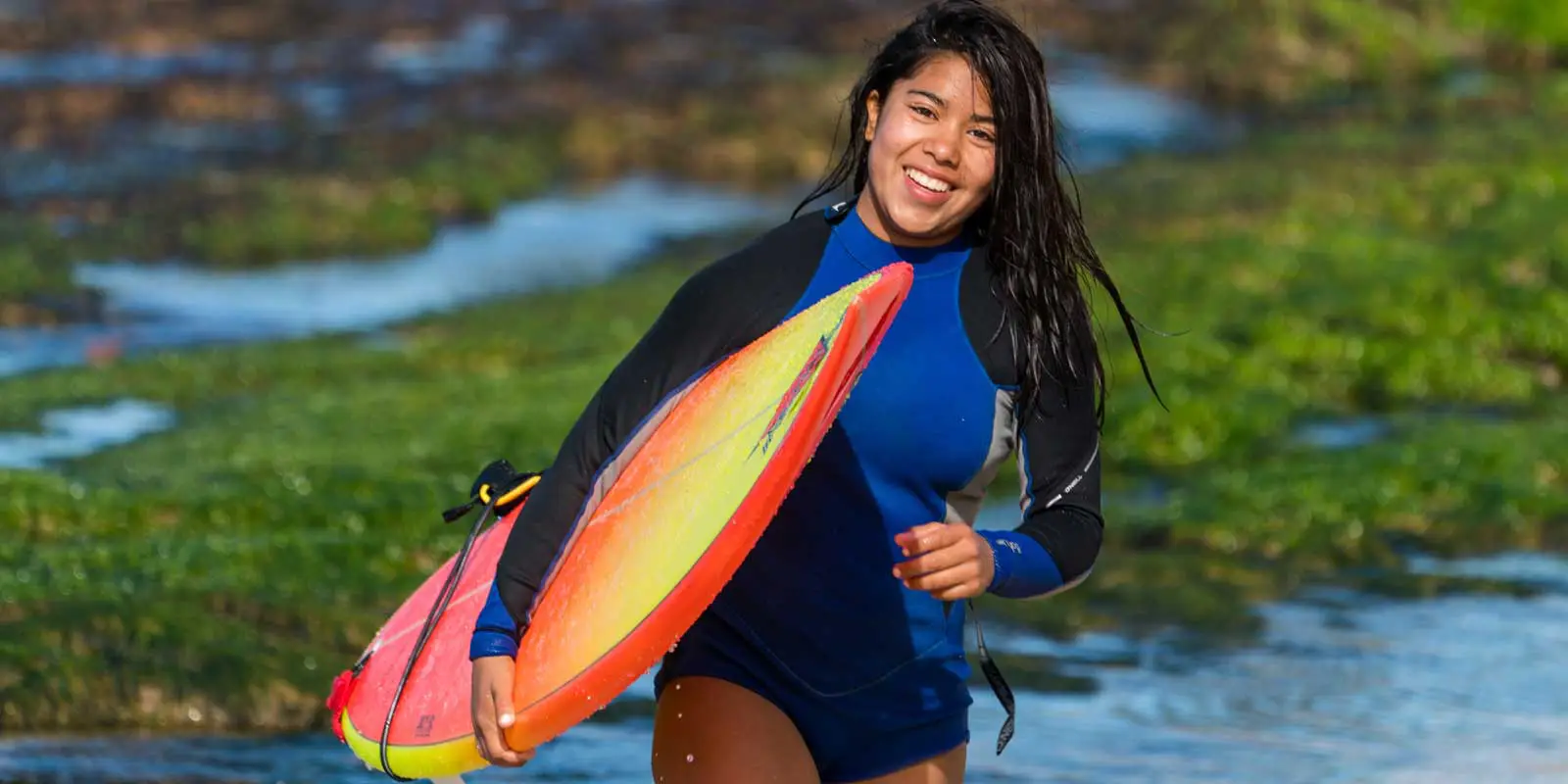 Yes, UPF labeled clothing and swimwear are another good way to protect your skin without harming marine life.
To know whether clothing or swimwear is protective against the sun's harmful rays, look for the UPF, or ultraviolet protective factor, number on the label or website.
The higher the number, the better the protection.
A UPF number can only be assigned if the item is tested to make sure the assigned number is accurate.
That's not to say that an item without a UPF label is not protective against the sun.
However, not all fabrics are as protective as others, so the label will help you understand how much protection it will provide.
At the end of the day, you can't completely skip sunscreen when in the water.
Despite any UPF tested swimwear you might have on, you'll still have exposed skin, so make sure you cover up with a mineral based sunscreen.
---
About the author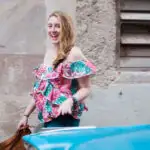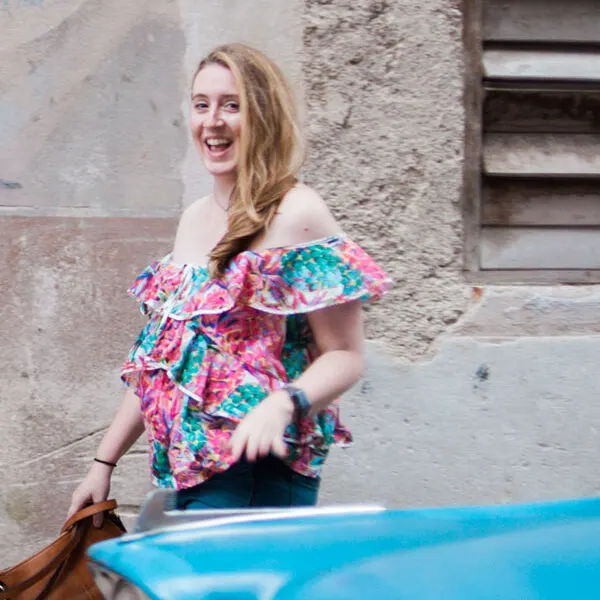 Meg Frost is a Boston-based travel blogger that helps people embrace technology to make vacation planning and traveling wicked easy, affordable, and fun.
She holds an M.A. in Journalism from Northeastern University and B.S. in Communication & American Studies from University of Miami.
---