Hawaii is known for its beautiful beaches, stunning landscapes, and friendly culture.
If you're planning a trip to Hawaii, it's important to know what to pack so you can fully enjoy all that this beautiful destination has to offer.
Here's a breakdown of what to pack for Hawaii, including clothes, beach essentials, hiking gear, as well as what not to bring.
What to wear in Hawaii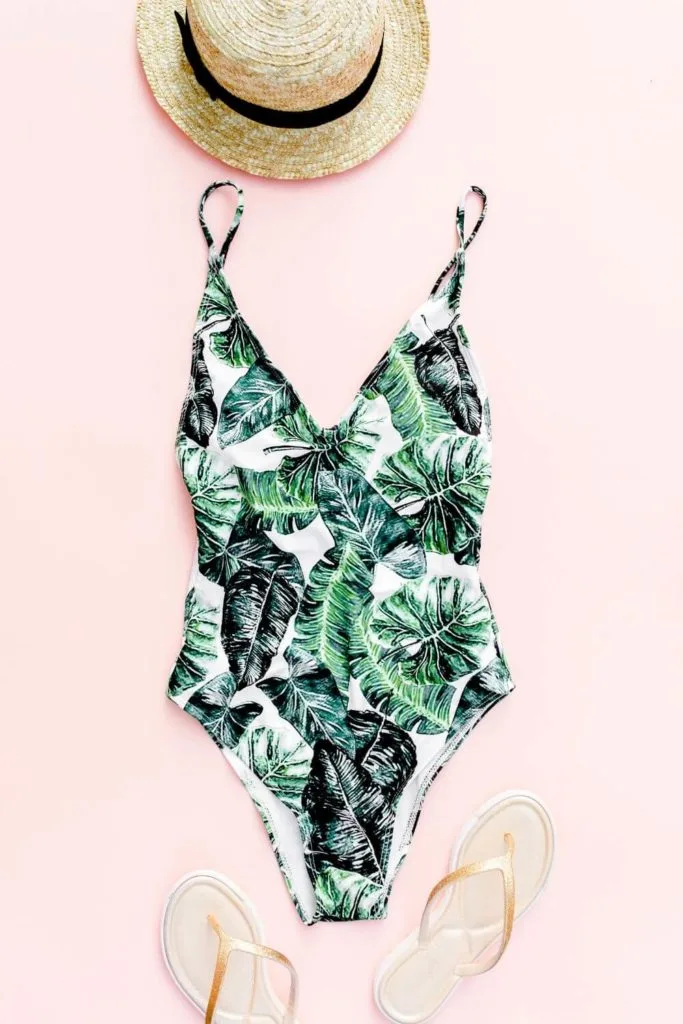 When it comes to what to wear in Hawaii, it's all about staying comfortable and cool in the warm, tropical climate. Here are some items to pack:
Tops
When it comes to shirts, think lightweight and breathable. Cotton and linen are both excellent fabrics for the tropical climate in Hawaii.
As far as the type of shirt, you'll mostly want short sleeve tops, t-shirts, and tank tops.
A fun item to pack would be aloha shirts, those fun tropical-print short-sleeve button up collared shirts that all Dads love to wear.
If you don't have one, you can find plenty on Amazon or buy one when you get there.
Bottoms
Definitely pack comfortable shorts that are also lightweight and breathable. Loose linen shorts are perfect, as are running shorts.
Denim shorts are also quite popular because they are easy to throw on and off at the beach.
Speaking of the beach, another great option are board shorts. You can get this style of short for men, women, and children on Amazon. They are perfect for Hawaii because they are meant to get wet and dry quickly.
You can even get mens shorts that look like dress shorts but double as swim trunks. I wish they had these for women or at least in shorter cuts!
Dresses and skirts
Casual sundresses and skirts are also a great idea. Not only are they easy to throw on over a swimsuit, but you can wear them to dinner or a luau.
Swimsuits and coverups
You'll definitely want to pack multiple swimsuits for your trip to Hawaii.
I recommend no less than 2, that way you can let one dry for a day while you wear the other one.
Or if you're like me, you'll probably end up packing more than the number of days you're there, haha!
As for coverups, go with what is most comfortable for you. Some people prefer sarongs, while others prefer crochet-like dresses.
I like shorts with an elastic band that I can slip on and off. Terry cloth ones are super cute and trendy lately and often come with matching button-up tops, too!
Shoes
Pretty much everyone there wears flip flops everyday, except they call 'em slippas over there! So definitely pack a pair of comfortable flip flops or slides that can be used at the beach or pool.
I like having a dressier sandal for dinnertime; something that goes with everything in my suitcase, like gold flat leather sandals or something of the like.
I brought gold wedges on my last trip and felt a bit silly when I wore them because everyone was in flip flops or cute sandals. Leave the wedges and heels at home unless you're at a wedding or something like that!
Other than that, if you plan to go on a hike or 2, throw a pair of sneakers or hiking boots in your suitcase.
Or if you know you'll have a day where you'll be doing a lot of walking and flip flops aren't gonna cut it, bring your favorite sneakers just in case.
Accessories
You won't need much when it comes to accessories, to be honest. Leave the fancy stuff at home!
A small day bag, like a fanny pack, mini backpack, or magazine tote to fit all your essentials.
If you plan out your outfits before you pack, you can probably get away with 1 bag that'll go with everything, day or night!
Throw in a reusable water bottle, whether it be a Stanley, Yeti, or something in between.
No mater what you have planned, if you don't stay hydrated, your trip will get ruined real quick!
Between the long flight and all the extra sun, you're definitely going to want water at the ready.
Another essential is a portable phone charger, such as an iWalk.
Between all the photos you take and using Google Maps to get around, your battery will drain before you get back to your hotel or vacation rental.
I swear by the iWalk charger because I can plug it into my iPhone and continue to use it. Plus I don't have to worry about remembering to pack a cord!
Bring a pair of sunglasses or two. If you need a new pair, I love the brand Sojos on Amazon. They're cheap and come in a variety of cute shapes and colors!
A sun hat, baseball cap, or bucket hat is also a good idea for keeping the sun out of your eyes and hair out of your face.
Just beware if you're going out on a boat, it'll fly right off once the boat gets going!
Speaking of sun protection, please use reef-safe sunscreen!
Hawaii only sells reef-safe formulas, so you won't find your usual Neutrogena or Banana Boat stuff there anymore.
Lastly, a light jacket or sweater for the evening is always a good idea – especially if you're planning to do a sunset cruise!
Weather in Hawaii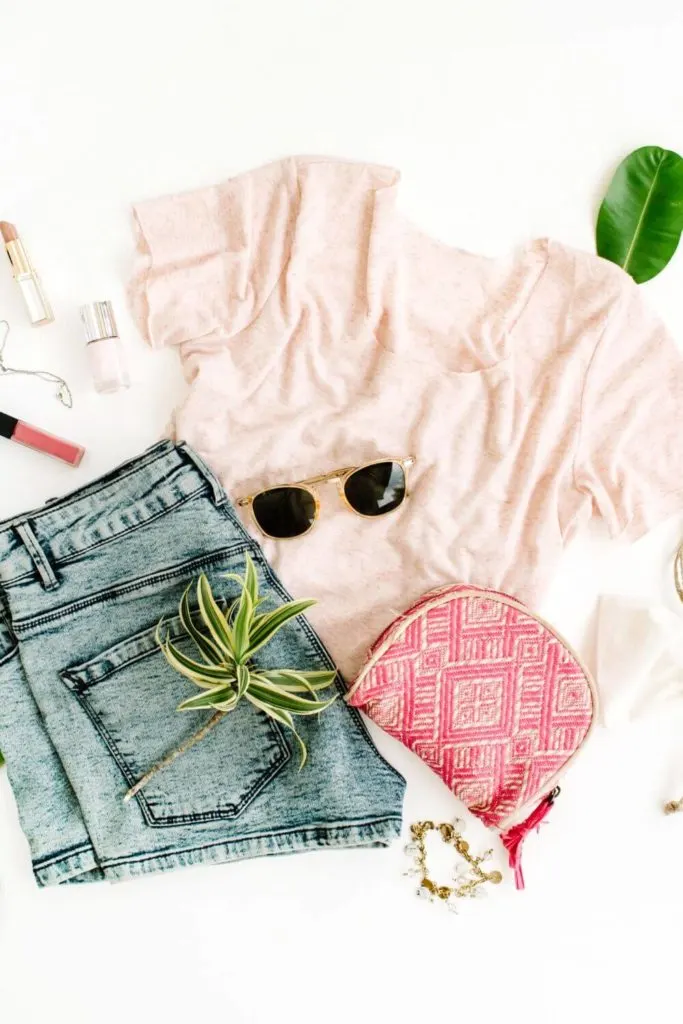 Hawaii has a tropical climate, which means it's warm and sunny throughout the year.
However, the weather can vary depending on the season and island.
So in addition to the rough packing list in the section above, there are a few extra items you should consider, depending on when you're visiting.
The temperature in Hawaii typically ranges from the mid-70s to mid-80s (fahrenheit), with higher humidity in the summer months.
The islands also experience trade winds that help to cool things down and provide a refreshing breeze.
In some areas, it can get quite cold, even in the Summer, especially if you're high up in elevation, such as stargazing on Mauna Kea on the Big Island.
Don't forget to check the weather forecast before your trip and pack accordingly to make the most of your Hawaiian adventure.
Winter (December – February)
Winter is the wettest season in Hawaii, with the islands experiencing more rainfall than any other time of the year.
While the temperatures are still warm, it can get cooler at night and in higher elevations.
When packing for a winter trip to Hawaii, it's important to bring a light jacket or sweater for cooler evenings and hikes in higher elevations.
You may even want to pack more than one, in case one gets wet or if you think you'll need one every single day. Plus you might also want a pair of pants or jeans.
Rain jackets or ponchos are also a good idea, as well as waterproof shoes or sandals for exploring.
Spring (March – May)
Spring in Hawaii is a great time to visit, as the weather is warm and dry with less rainfall than in the winter.
The temperatures are comfortable during the day and usually cool off slightly at night.
When packing for a spring trip to Hawaii, it's pretty much going to be the status quo: bring lightweight, breathable clothing, flip flops, comfortable walking shoes or sneakers, swimwear, and sun protection.
Summer (June – August)
Summer in Hawaii is warm and sunny, with higher humidity and occasional showers.
The temperatures can get quite hot during the day, especially in the lower elevations.
When packing for a summer trip to Hawaii, stick with the basics: lightweight, breathable clothing, plenty of sunscreen, and a hat and sunglasses for sun protection. Swimsuits, coverups, and beach towels are also essential for beach and pool days.
Fall (September – November)
Fall in Hawaii is similar to spring, with warm, dry weather and comfortable temperatures.
The humidity is lower than in the summer, and the trade winds pick up again.
When packing for a fall trip to Hawaii, pack the basics as outlined in the section before this but don't skip out on the lightweight jacket, sweater, or hoodie.
You might also want to throw in a pair of pants or jeans for the evening or super early mornings.
Beach and boat essentials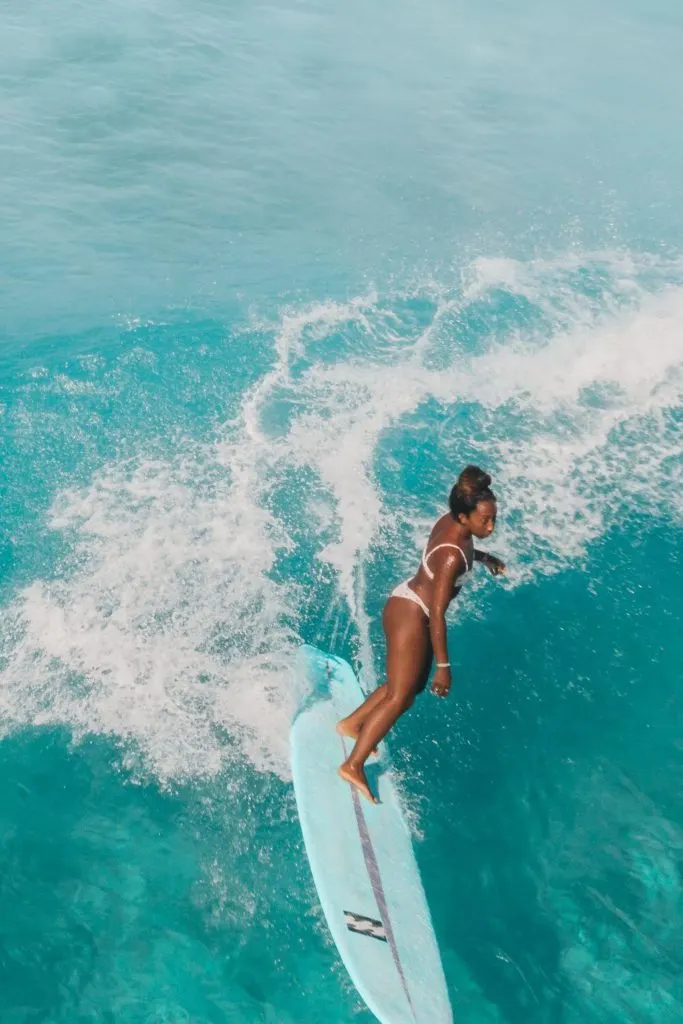 Hawaii is home to some of the most beautiful beaches in the world, so you'll definitely want to spend some time soaking up the sun and playing in the water.
Here are some items to pack for your beach and boat adventures:
Sun protection
Aside from sunglasses and a hat, make sure you have some waterproof reef-safe sunscreen if you'll be going in the water or on a boat.
In addition, you may want a rashguard for both sun protection and warmth in the cold ocean water.
This is especially important if you'll be out on the waves in the morning – but you probably already know that if that's gonna be you!
Beach gear
Most hotels and vacation rentals have beach towels on hand. But if you'll be leaving the property, you may want to bring your own. It's totally up to you!
Water shoes or sandals are another item to consider packing. The beaches in Hawaii themselves are very soft and walkable.
However, in some areas, the water can be quite rocky or have sharp coral reef. In that instance, water shoes are a life saver.
And if you're an experienced snorkeler, you'll know that rocky places like this, or areas with coral reef, are prime snorkel spots!
A backpack or tote bag back for all your beach day essentials is also a must. I brought a tote bag as one of my carry-on bags and it doubled as my beach bag.
Ideally it's something that won't capture too much sand and has lots of pockets for organizing. Waterproof or water-resistant is another plus.
Personally, I'm not a huge fan of the trendy Bogg bags. However, they are waterproof and are easily customizable on the inside with pockets that can clip into the holes. And of course, the holes mean less sand!
I guess that's why I've seen so many people using them as a beach bag lately!
Lastly, you may want to consider bringing a dry bag, especially if you'll be going out on a boat.
This will help keep all your belongings dry, even if the bag falls in the water or there's lots of puddles after going for a swim.
Waterproof camera or phone case
If you want to capture some fun photos in or around the water, get a waterproof phone case or pouch.
A pouch is a great way to go because they'll usually last a few models, whereas cases are usually specifically molded to fit a single phone model.
Alternatively, if you're super into taking photo or video, get a GoPro action camera! They are waterproof up to 33 feet, depending on the model used, so they make the perfect underwater camera.
If you're a scuba diver, you can get a case that allows it to be used even deeper than that, too!
Snorkel gear
Most resorts and popular snorkeling spots will have places where you can rent snorkeling gear for the day.
But guess what? You can buy a decent set on Amazon often for less than what it'll cost you for a 1-day rental!
If you know you'll be going snorkeling, buy your own set so you don't have to share a mouthpiece with strangers. Yes, they clean them, but it's still icky in my opinion!
Motion sickness medication
If you're planning on taking a boat tour or cruise, don't forget to pack some motion sickness medication just in case. Or bring along a handful of ginger chews or candies.
Hiking gear for Hawaii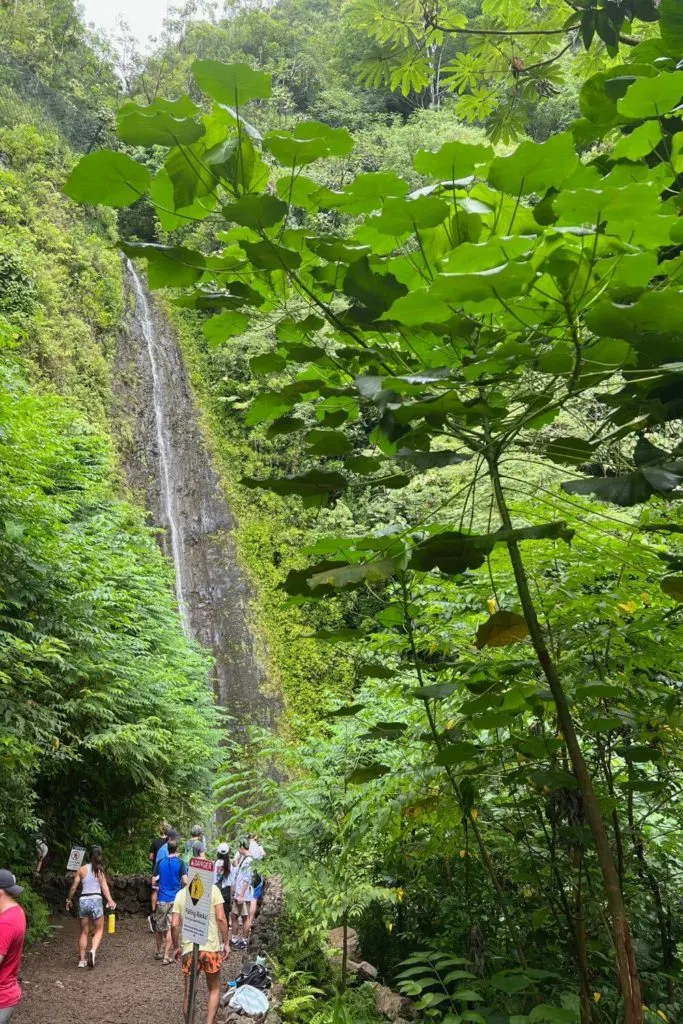 Hawaii is also known for its beautiful hiking trails, so be sure to pack accordingly if you plan on hitting the trails.
Here's what you'll need:
Clothing
Lightweight, breathable clothing that you can move in is key. You're usual leggings, bike shorts, running shorts, and other athletic gear will do just fine.
Shoes
Comfortable, sturdy hiking boots or trail sneakers are a must. You will see locals hiking in flip flops.
Keep in mind that they are used to this, while you aren't, and you'll likely end up injuring yourself if you try to play it cool.
Accessories
As with the beach and boat activities, you'll want sun protection when hiking, too! So don't forget your sunscreen, hat, and sunglasses.
Insect repellent is also a must-have, especially if you'll be heading out into the rainforest areas, as it can be a bit more buggy there.
Moisture-wicking socks are must. You don't want your feet to get all sweaty and wet, which can increase your chance of blisters.
Cooling wipes can be a good idea, especially if you're not used to hiking in hot and humid weather. I like ABC brand, which double as sanitizing wipes.
Lastly, a backpack or fanny pack to carry your water, snacks, hair ties, and other essentials.
The longer the trail, the more stuff you'll need, the bigger the bag you should pack so that everything can fit comfortably.
What NOT to pack
Now that we've gone over what to pack for Hawaii, there are also a few things you should leave at home.
First off, heavy winter clothing is just unnecessary. If by chance you'll be going up to Mauna Kea for stargazing, the tour groups will give you a parka to wear. Just make sure you throw in a pair of pants!
Next up is formal clothing, unless you're in Hawaii for a wedding or some other formal occasion.
Hawaii is a pretty casual place, so you aren't going to need fancy clothes or accessories here.
The same goes for expensive jewelry and obvious designer goods, which can just make you a target for theft. A couple cute sundresses or cute summery tops are more than enough for when you want to look extra-cute for dinner or a luau show.
Lastly, contrary to popular belief, marijuana, aka weed, is illegal in Hawaii – unless you have a state-approved medical marijuana license and buy from one of their dispensaries.
It's also still federally illegal and thus you can't bring it on a plane, even if it were legal in both your origin and destination airports.
Bottom line: Don't bring weed with you, even if you obtained it legally in your home state.
The laws about CBD are also fuzzy in Hawaii. You can possess and consume CBD products in Hawaii. However, it is illegal to sell and buy them in state (source).
Shop this post
What's on your packing list for Hawaii?
When packing for Hawaii, keep in mind that the climate is warm and tropical, so lightweight and breathable clothing is key.
Don't forget to pack plenty of sun protection, such as reef-safe sunscreen, a hat, and sunglasses, as well as any necessary gear for the activities you'll be doing.
And remember, Hawaii is a casual destination, so leave your formal wear at home and pack light to make the most of your trip – and leave plenty of room for souvenirs.
---
About the author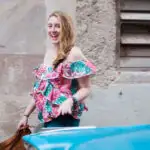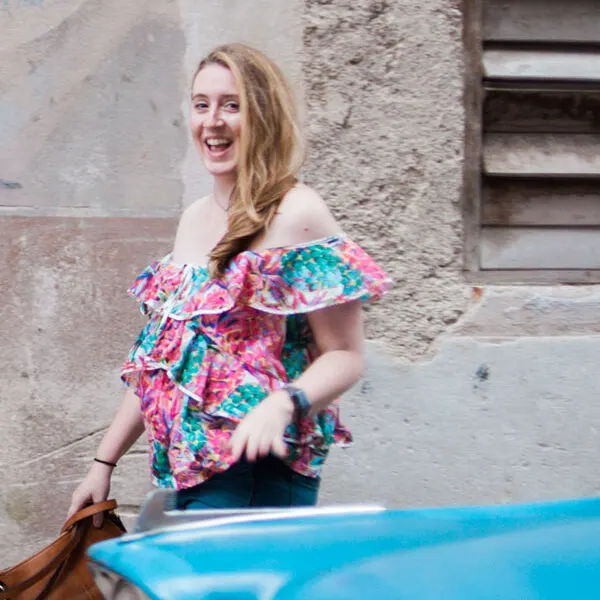 Meg Frost is a Boston-based travel blogger that helps people embrace technology to make vacation planning and traveling wicked easy, affordable, and fun.
She holds an M.A. in Journalism from Northeastern University and B.S. in Communication & American Studies from University of Miami.
---
This post was originally published January 26, 2017. It was last updated April 11, 2023.