Travel, whether frequent or only once or twice a year, can really knock you off your daily routine.
I'm definitely guilty of letting a vacation get me off my workout game. But ever since I started utilizing online workout videos, I found that it was so much easier to keep up with my workouts while on the road.
It took me years to figure out which fitness experts and workout routines worked best for me!
Let me save you some time finding your online workout fitness match – check out the 10 best online travel workouts.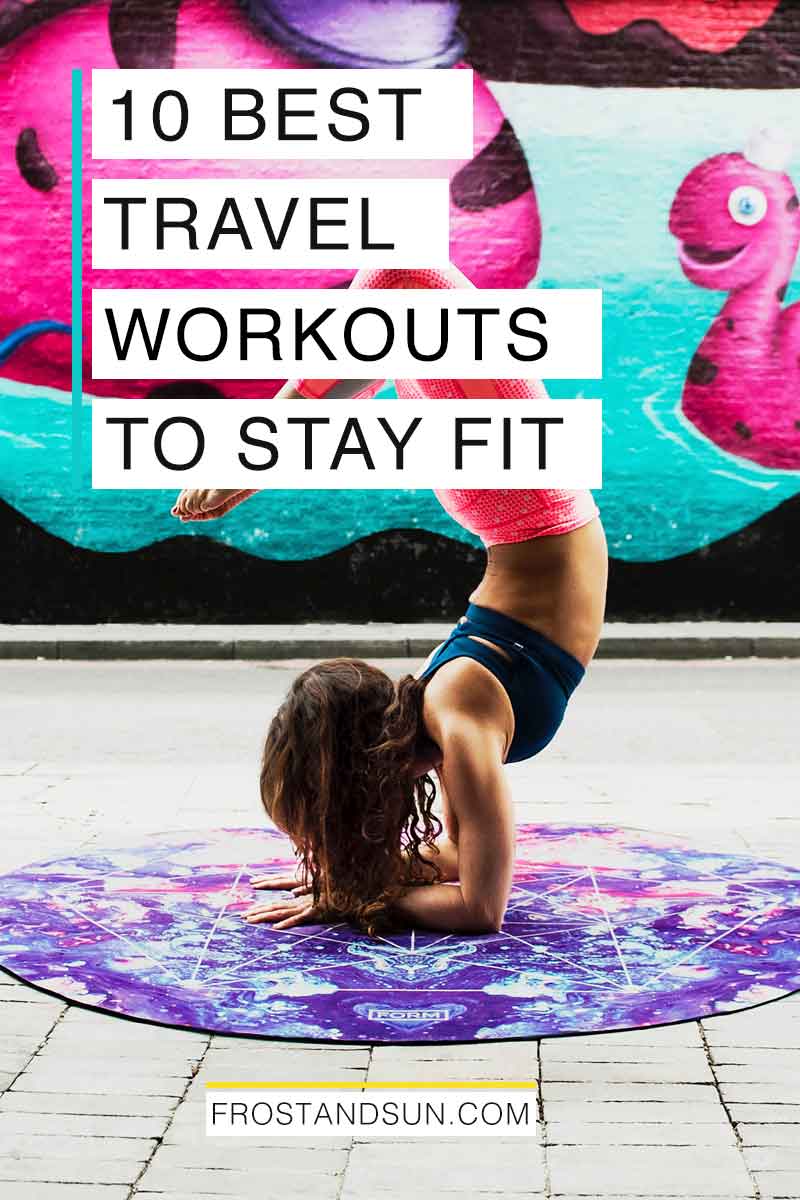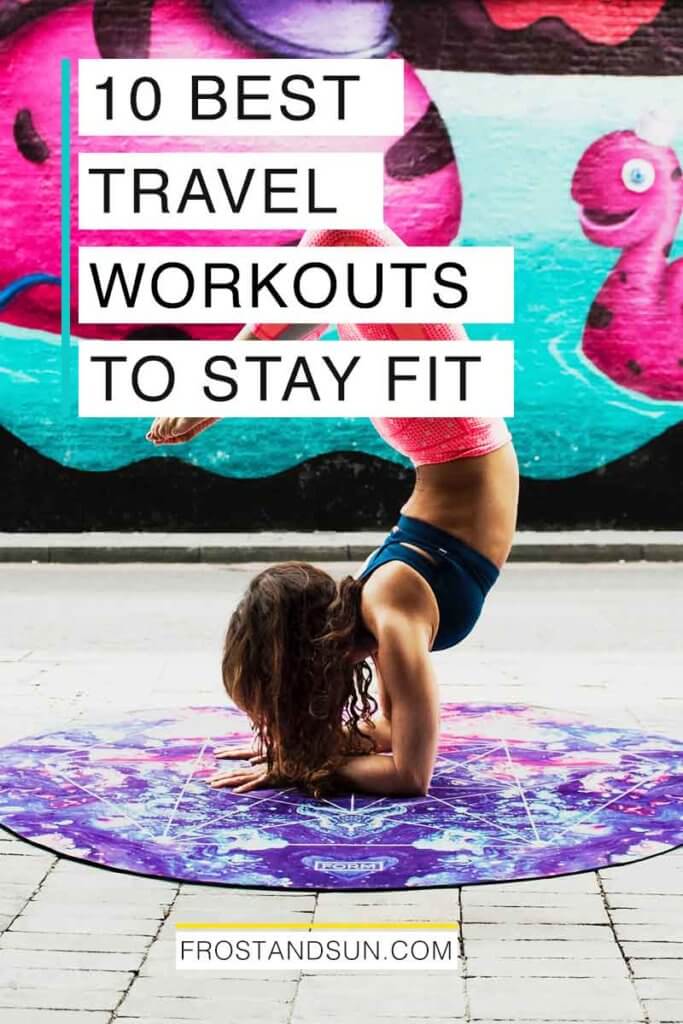 Disclaimer: I am not a fitness expert or medical professional. Always check in with a doctor before starting any exercise program.
Ballet Beautiful
If you ever wanted to be a ballerina when you were a kid, Ballet Beautiful is for you!
Started by Mary Helen Bowers, Ballet Beautiful is a great online workout that will help you start or end your day on a relaxed, graceful note.
Bowers is the woman who got Natalie Portman into prima ballerina shape for her role in Black Swan.
If you don't have access to a gym at your hotel, you can always combine some of the ballet stretches and small moves in your room for a quick workout.
The Betty Rocker
Check out The Betty Rocker if you're looking for an extended workout challenge that you can take with you when traveling.
When you sign up for Betty Rocker's 30-day challenge, 15-minute workouts are emailed to you daily.
You might need a bit of space in your room or access to a hotel gym for some of the workouts, but the plus side is that they are all designed to use your body weight.
The fact that no equipment is needed is why this is one of the best online travel workouts.
Blogilates
Casey Ho has lots of short and sweet workouts on Blogilates that are perfect for doing while traveling.
No need to sweat it out for an hour, when you can fit in one of her 3, 5 or 8-minute workouts!
Saving time is definitely why Blogilates is one of the best travel workouts.
Booya Fitness
What I love about Booya Fitness is that they offer a ton of targeted workout plans.
Soon to be bride? No problem! Need something quick? They have that too.
BONUS: No cheesy background music – they've ponied up for the good stuff.
Crunch Live
Crunch Gyms are well-known for their innovative workout classes.
Don't have one in your 'hood? Crunch now offers classes online via Crunch Live, with unlimited access for $10/month or $90/year!
A single class at a gym will cost you at least $10, if not more.
Emily Skye
It's so easy to skip a workout when traveling because you don't want to take up the time in your daily itinerary.
What I like about Emily Skye's workouts is that they are often short, but effective, making them great for working out while on vacation.
Kayla Itsines
Kayla Itsines started out with Instagram and an eBook.
Since then, she's expanded her empire to include more eBooks, workout gear, and a premium app.
Pop Sugar Fitness
I love Pop Sugar Fitness' workout challenges, most of which can easily be done in a hotel room or small hotel gym.
They also have workout videos and sometimes write about healthy eating and working out while busy or traveling.
Sarah Fit
Sarah Fit has a huge backlog of free videos on YouTube, lots of healthy eating tips on her blog, and even a subscription to more workout videos.
If you're not sure where to start, check out her Summer Vacation / Hotel Workout (above).
Tone It Up
Disclaimer: I am a Tone it Up member.
Tone it Up is one of the best online travel workouts because they are easily accessible via YouTube or Tone it Up website. Many of the workouts are also free!
Aside from TIU's accessibility, you can also shop for workout gear, portable protein powders, snacks, and more.
Tone it Up is my #1 go-to for online workouts at home and when I'm traveling.
What's your favorite travel workout for staying fit while traveling?
Let me know in the comments below what your favorite travel fitness tips are.