Do you ever get overwhelmed when trying to buy sunscreen?
I used to, until I educated myself on the most important things to look for.
Read on to learn how to choose the best sunscreen for your needs.
Let's get to it!
Why should I use sunscreen?
Everybody should be using sunscreen, regardless of age, race, gender, or location.
Yes, even if you're not traveling somewhere sunny or are stuck at home, you should be wearing sunscreen every single day!
Sunscreen protects your skin from damage, whether it be age spots, wrinkles, or skin cancer.
If you have an allergy to an ingredient in sunscreen, talk to your doctor about what options are available for you when it comes to protecting your skin.
What should I look for in a sunscreen?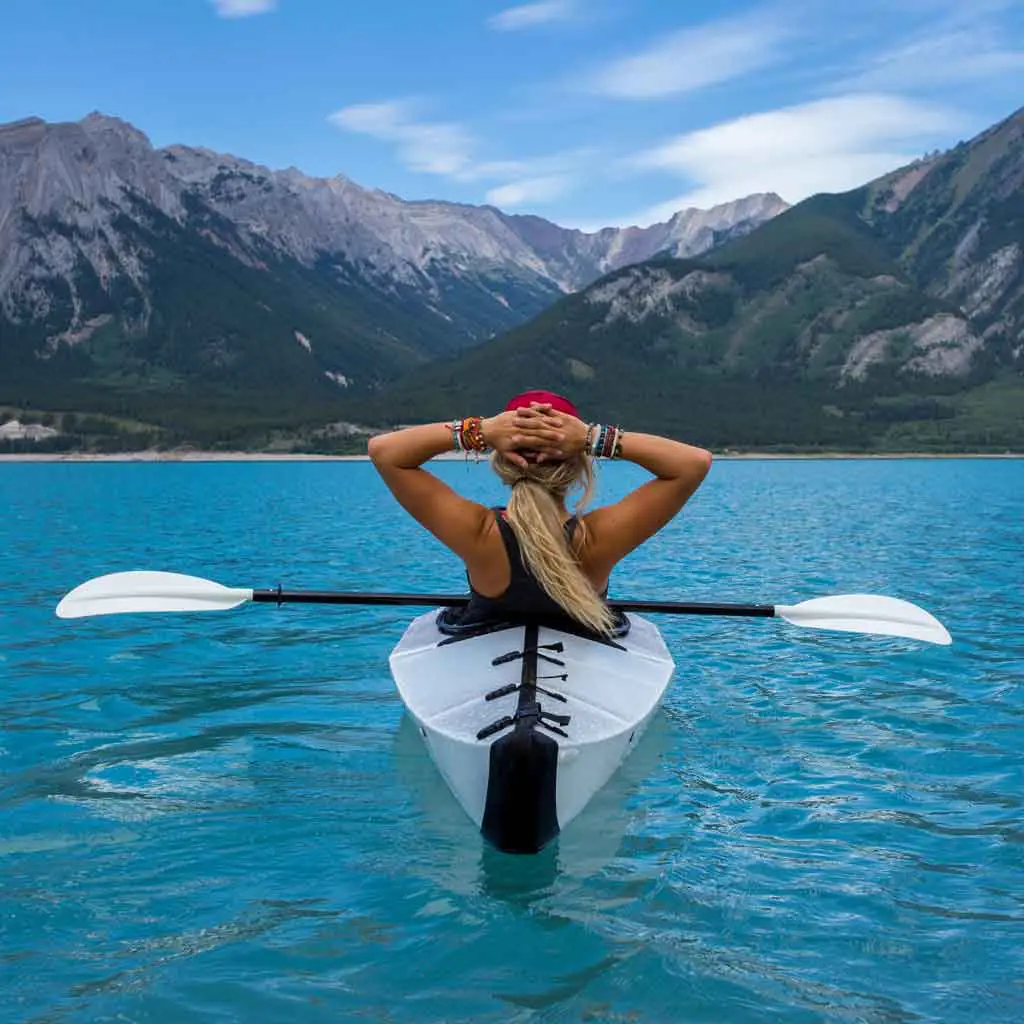 This is the part that gets overwhelming, but I'll break it down to the top 5 things to look for when shopping for sunscreen:
Broad spectrum protection
SPF 30 or higher
Water resistant
Expiration date or age
Ingredients
What does broad spectrum mean?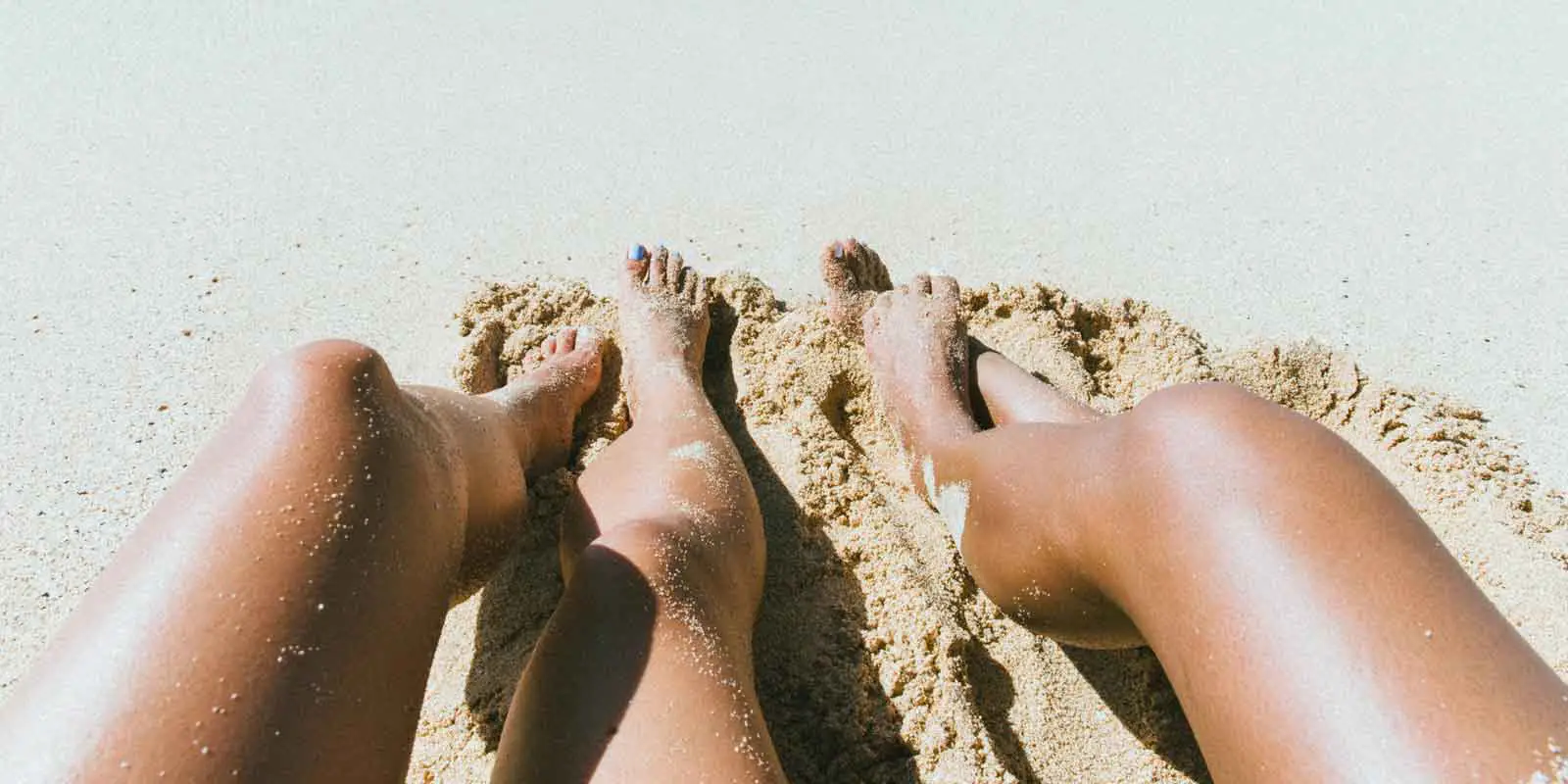 A broad spectrum sunscreen will protect your skin against UVA (ultraviolet A) and UVB (ultraviolet B) rays.
UVB rays are typically responsible for sunburns, while UVA rays are responsible for tanning and other skin damage, such as wrinkles.
BOTH types of UV rays can cause skin cancer to develop, so it is best to protect against both.
Not all sunscreens will protect against both types of ultraviolet rays, so for the best protection make sure the one you choose is labeled as broad spectrum.
What is SPF?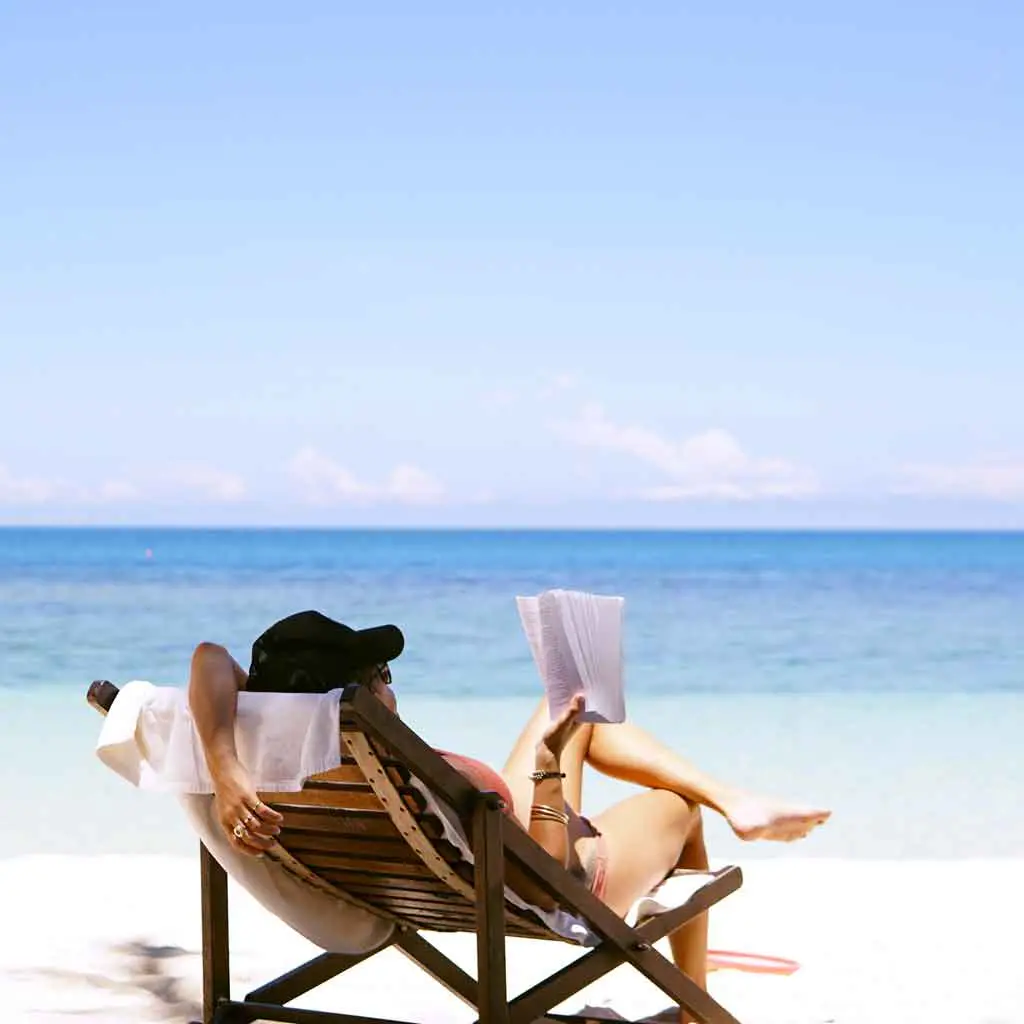 SPF stands for Sun Protection Factor. SPF tells us how effective the sunscreen can protect our skin when used properly.
The American Academy of Dermatology (AAD) recommends using between SPF 30 – 50 to provide the best possible protection against skin cancer. Sticking with a minimum SPF of 30 will block at least 97% of UVB rays.
There are plenty of brands that offer sun protection with higher SPF, but there is no evidence at this time that anything higher than SPF 50 does a better job at protecting your skin.
Waterproof versus water resistant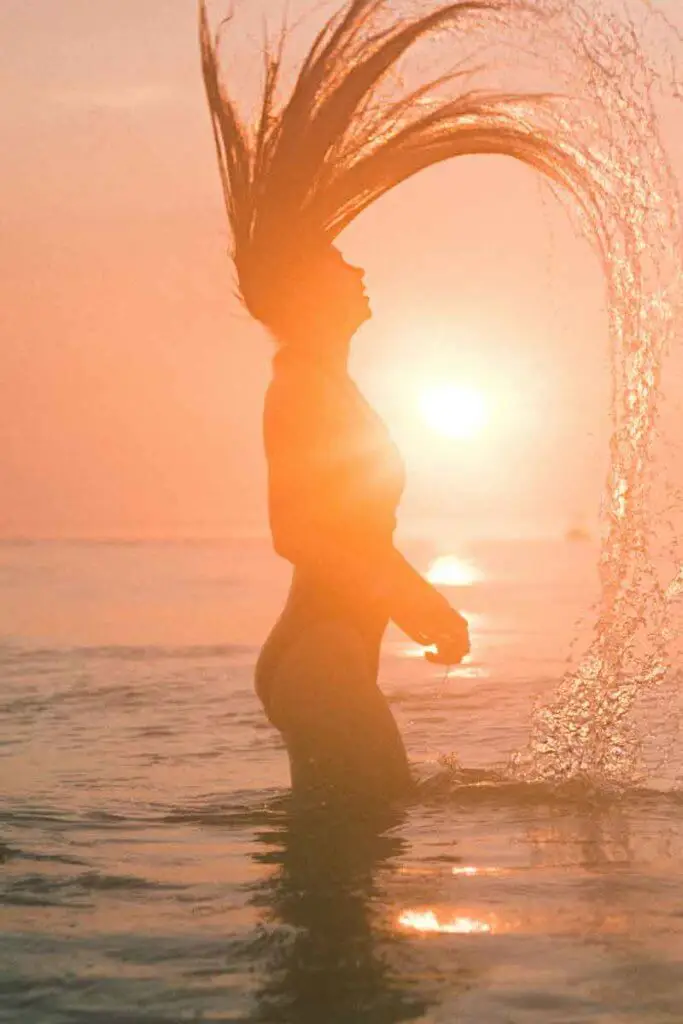 Water and sweat can both diminish how long sunscreen can effectively protect your skin. For this reason, it is important to look for the label water resistant or very water resistant.
Notice that I didn't say waterproof. Why? Because waterproof isn't an approved label!
The Food & Drug Administration (FDA) only approves water resistant and very water resistant for sunscreen that can protect your skin while participating in water sports or sweating (which let's be honest, can happen while you're just lounging on the beach!).
Lastly, it is important to remember that although your sunscreen might be water resistant, you still have to reapply after your done with your water activity or if you've been sweating.
The AAD says that water resistant sunscreen is effective for either 40 minutes or 80 minutes. So aside from checking for a water resistant label, check to see how long it is water resistant, too.
If you know you'll be in water or participating in sports (and therefore sweating), I recommend picking one that is water resistant for 80 minutes to give you a good buffer before you need to reapply.
Sunscreen ingredients to look out for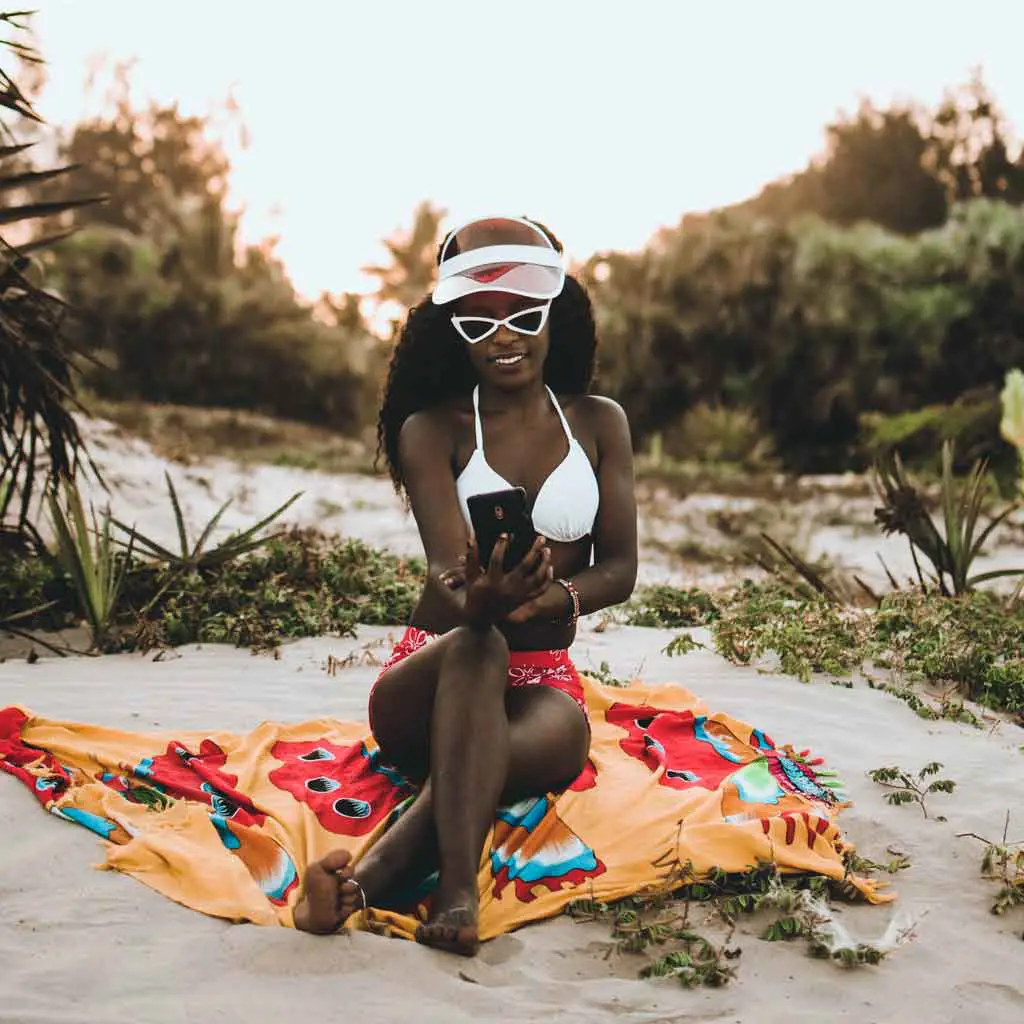 There are many different ingredients that sunscreen includes to provide UVA and UVB protection. Some are safe, while some might not be.
Ingredients to avoid
Retinyl Palmitate is sometimes included in sunscreen to provide anti-aging benefits (much like Retin-A or other Vitamin A containing skin care products).
However, retinyl palmitate does nothing for UVA and UVB protection, plus some studies suggest it is linked to causing or contributing to skin cancer.
There's no definitive proof at this time, so it is still an approved chemical for use in sunscreen.
Oxybenzone is another controversial ingredient used in sunscreens.
In large amounts, oxybenzone can interact with hormones and mess with your endocrine system. It is also often the culprit with "sunscreen allergies."
The Food and Drug Administration (FDA) says there is not enough evidence to state that oxybenzone is not safe to use.
Octinoxinate and Homosalate can also disrupt hormones. Oxybenzone and octinoxinate are also toxic to marine ecosystems, like coral reefs.
The FDA says there is not enough evidence to state that these 2 ingredients are not safe to use.
Safe ingredients
Zinc oxide and titanium dioxide are minerals and safe for your skin.
They are also thought to be safer for coral reefs, and thus used in biodegradable, reef safe sunscreen.
Can I use expired sunscreen?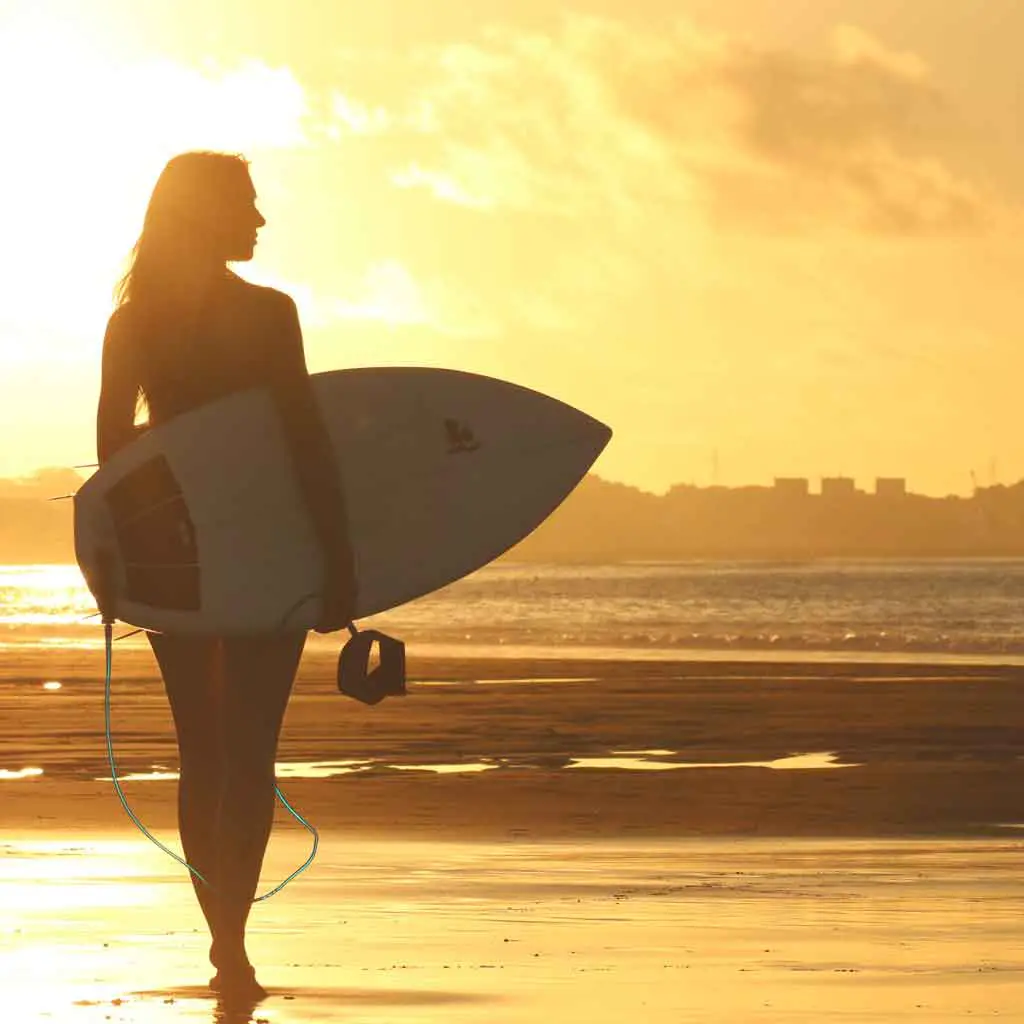 No, you should not use expired sunscreen because it loses effectiveness over time and won't protect your skin.
The Food & Drug Administration (FDA) requires sunscreen sold in the US to have an expiration date.
Per the FDA, if there is no expiration date on the bottle, you should assume the sunscreen is only effective for 3 years from when you purchased it.
There are so many types of sunscreen! Which type should I get?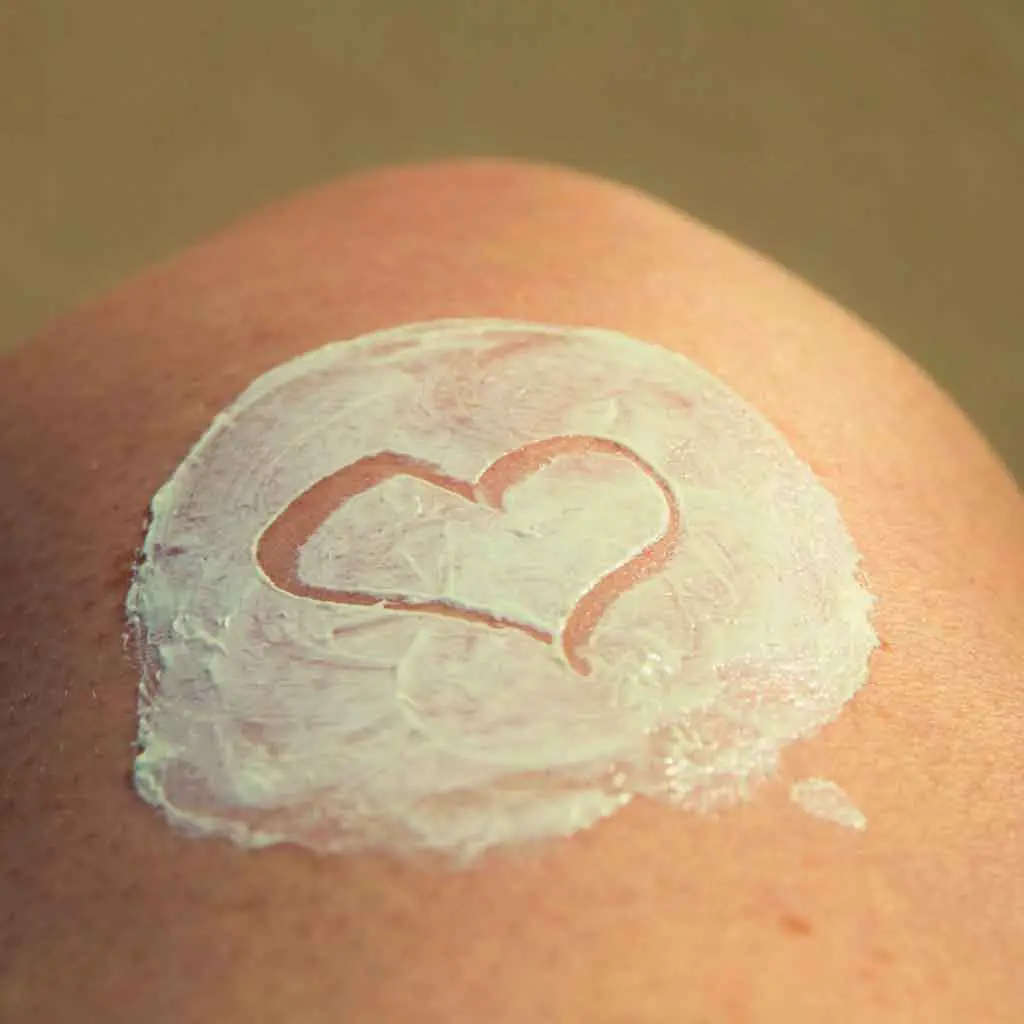 Lotions, sprays, gels, sticks, powders, wipes – the many types of sunscreen available are overwhelming on its own.
There's no scientific evidence that one type of sunscreen is better at protecting your skin than the other. It's really up to each person on what they prefer.
My top tip in choosing the type of sunscreen to buy is to consider what activities you'll be doing and where you'll be able to apply it before deciding which type to buy.
How to apply sunscreen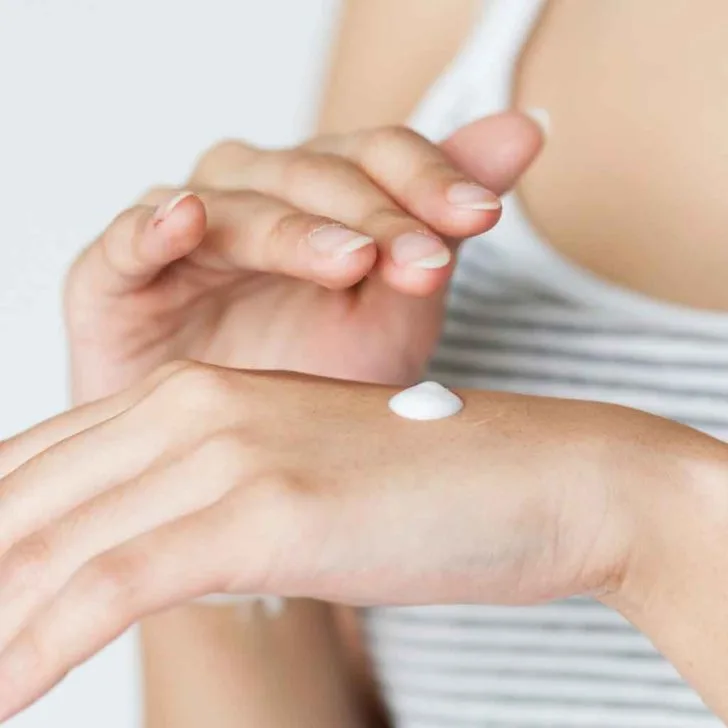 Now that we've gone over the top 5 things to look for when choosing sunscreen, let's go over how to apply it.
STEP 1: Apply sunscreen head to toe 15-30 minutes before you go outside. Don't forget your ears, scalp, hands, feet, or other commonly missed spots.
A powder-based sunscreen or a hat might work best for covering your head. The same one you use on your face should be fine for your ears.
STEP 2: Apply sunscreen liberally! The American Academy of Dermatology (AAD) recommends using at least 1 ounce, which is about the same amount in a shot glass.
If you are using a sunscreen spray, stick, or wipes, make sure you rub it in, just like you would if you were using a cream or lotion. Rubbing it in will make sure you've gotten all of your skin covered.
STEP 3: Reapply sunscreen every 2 hours OR after getting wet from water or sweat.
What is the best sunscreen to use?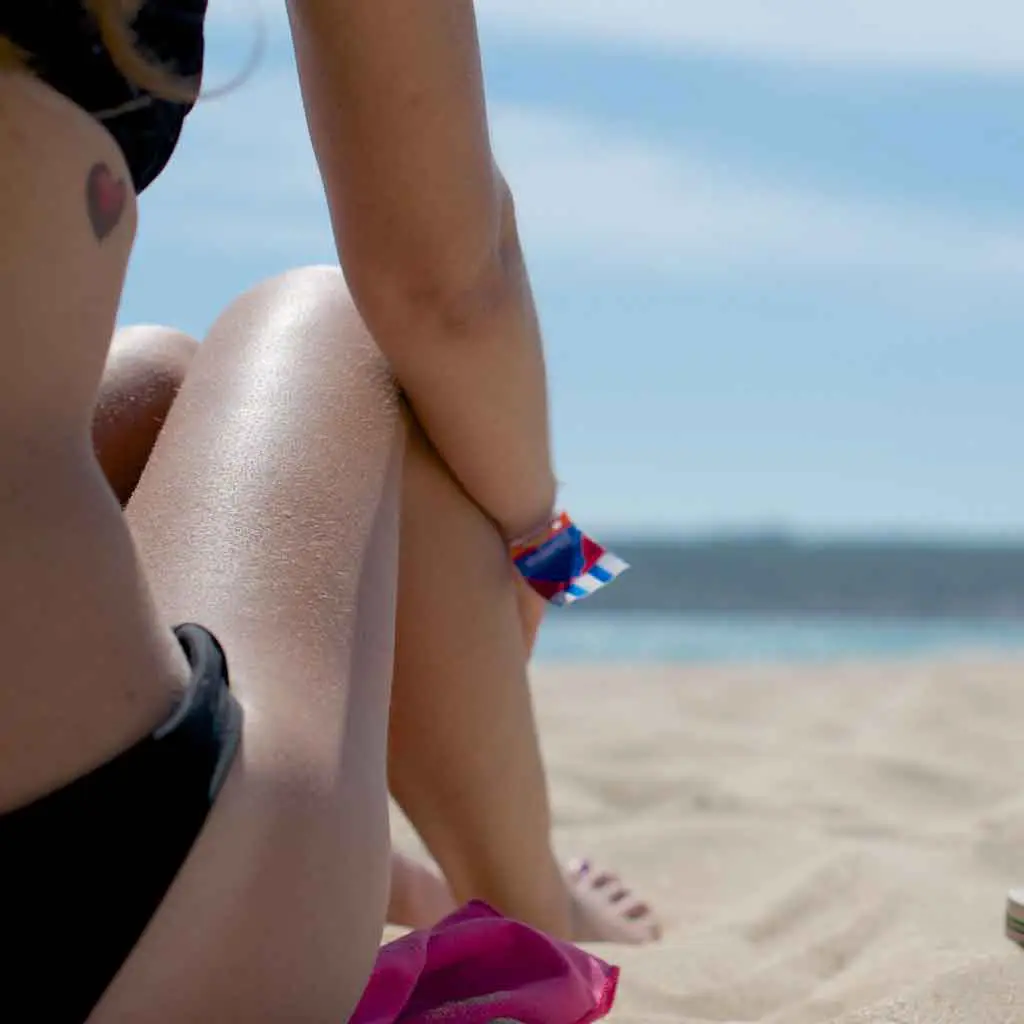 The best sunscreen to use really depends on you and your needs. To give you an idea of some brands that fit the criteria above, here are the ones I use.
Face
I use Supergoop! Everyday Broad Spectrum SPF 50 Sunscreen on my face and neck year round.
Wearing sunscreen every day is a fantastic thing to add to your anti-aging skin care routine, especially if you start young.
I've been wearing sun protection on my face and neck daily since high school. I'm now in my late 30s.
And not to brag (ok, I'm bragging just a little), but I'd be a bajillionaire if I were paid a dollar every time someone is SHOCKED when they find out my age.
Lips
Our lips are often forgotten when it comes to sun protection, but they can get sunburned, too.
Thankfully, there are plenty of lip balms available with SPF to help keep your lips moisturized and protected.
My favorite is Sun Bum SPF Lip Balm. This lip balm includes SPF 30 and also has vitamin E and aloe for extra moisture. It comes in flavors like mango, coconut, and banana.
Sun Bum also makes a mineral SPF lip balm and an SPF 15 lip tint.
Body
For my body, I most often use the Sun Bum brand, as they make both mineral and non-mineral sunscreen. It works well for my skin and doesn't leave a weird residue. The scent is great, too!
I like the convenience of spray, especially for quick application on the go, but stick to lotions when I reapply outdoors.
Other brands that I use sometimes include Australian Gold, Bare Republic, Blue Lizard, and Neutrogena. You can find all of my favorite brands at stores like Amazon, Sephora, Target, and Ulta.
Where can I get travel size sunscreen?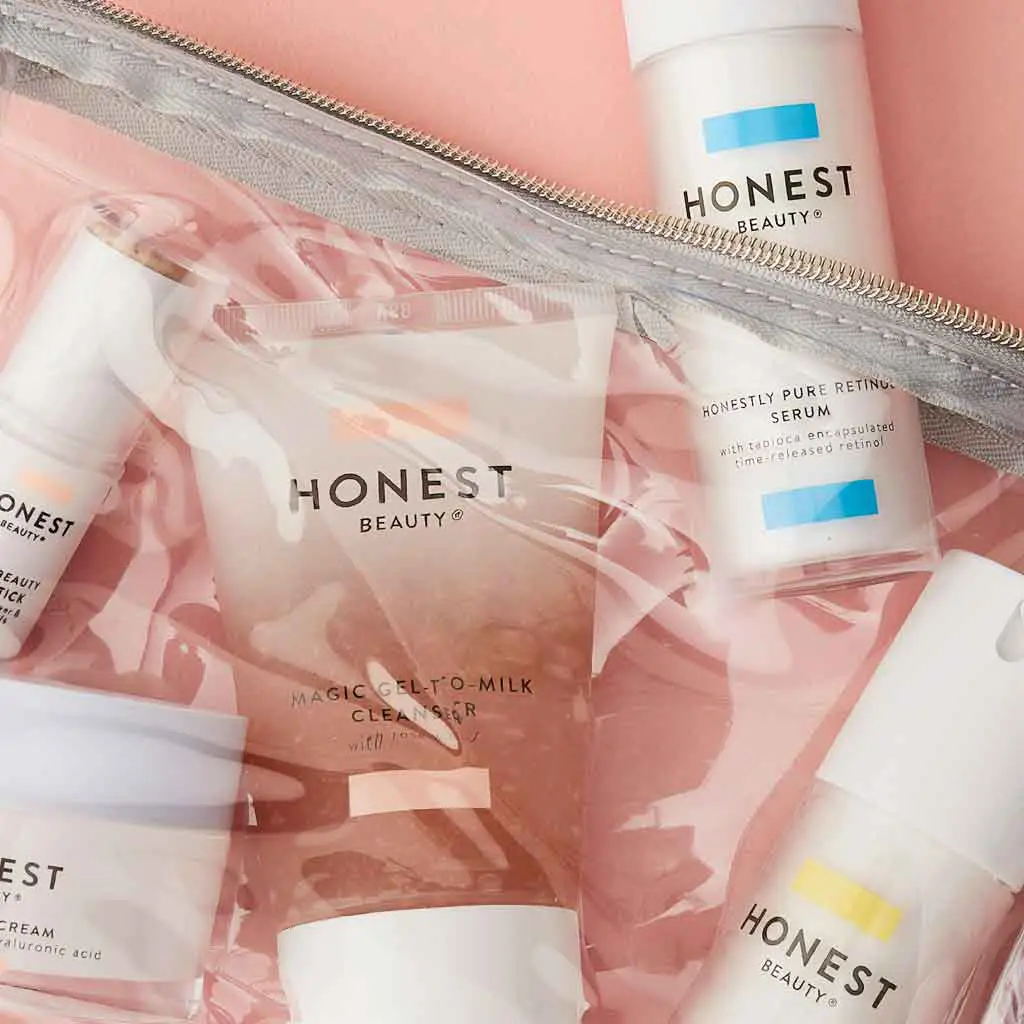 Every year, Sephora releases a collection of sunscreen samples through their Sephora Favorites line. This kit is a good way to find your new favorite.
In general, Amazon, Sephora, Target, and Ulta are the top stores I gravitate to when I need a bottle of travel size sunscreen.
Next up, check out more of my top travel tips:
---
About the author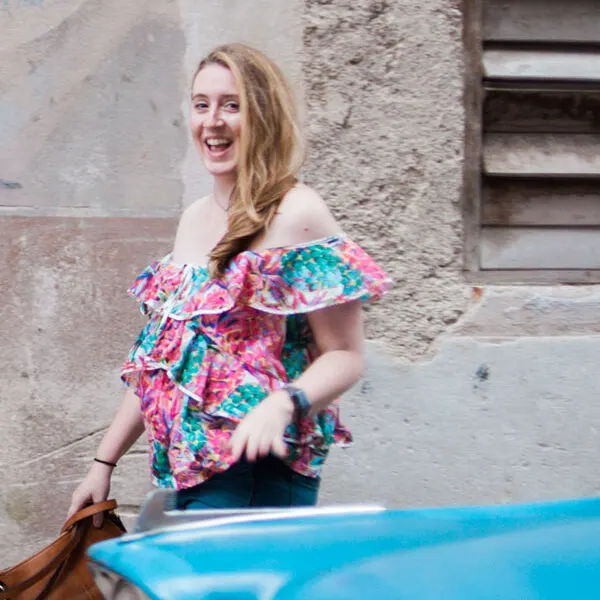 Meg Frost is a Boston-based travel blogger that helps people embrace technology to make vacation planning and traveling wicked easy, affordable, and fun.
She holds an M.A. in Journalism from Northeastern University and B.S. in Communication & American Studies from University of Miami.
---
This post was originally published on July 16, 2016. It was last updated on November 14, 2022.