Hawaii is the youngest state in the USA and has a complex and complicated history.
The Hawaiian islands were once ruled by a monarchy and were, in a nutshell, coerced into becoming part of the US.
So while you might solely think of Hawaii as a place with loads of fun in the sun, it's so much more than that.
Hawaii is a lovely place to visit, but I only encourage visiting if you can be respectful and supportive to the Hawaiian people and their culture.
Support native owned and operated businesses, respect their cultural practices, and don't assume just because you're spending your money and time there that they should bend over backwards to serve you.
Mahalo!
Is Hawaii safe?
Yes, Hawaii is safe to visit. Given its popularity as a tourist destination, there is petty crime, like pickpocketing, in tourist hotspots. But overall, Hawaii is a safe place to visit.
When is the best time to visit Hawaii?
Is there ever a bad time to visit Hawaii? The answer is no!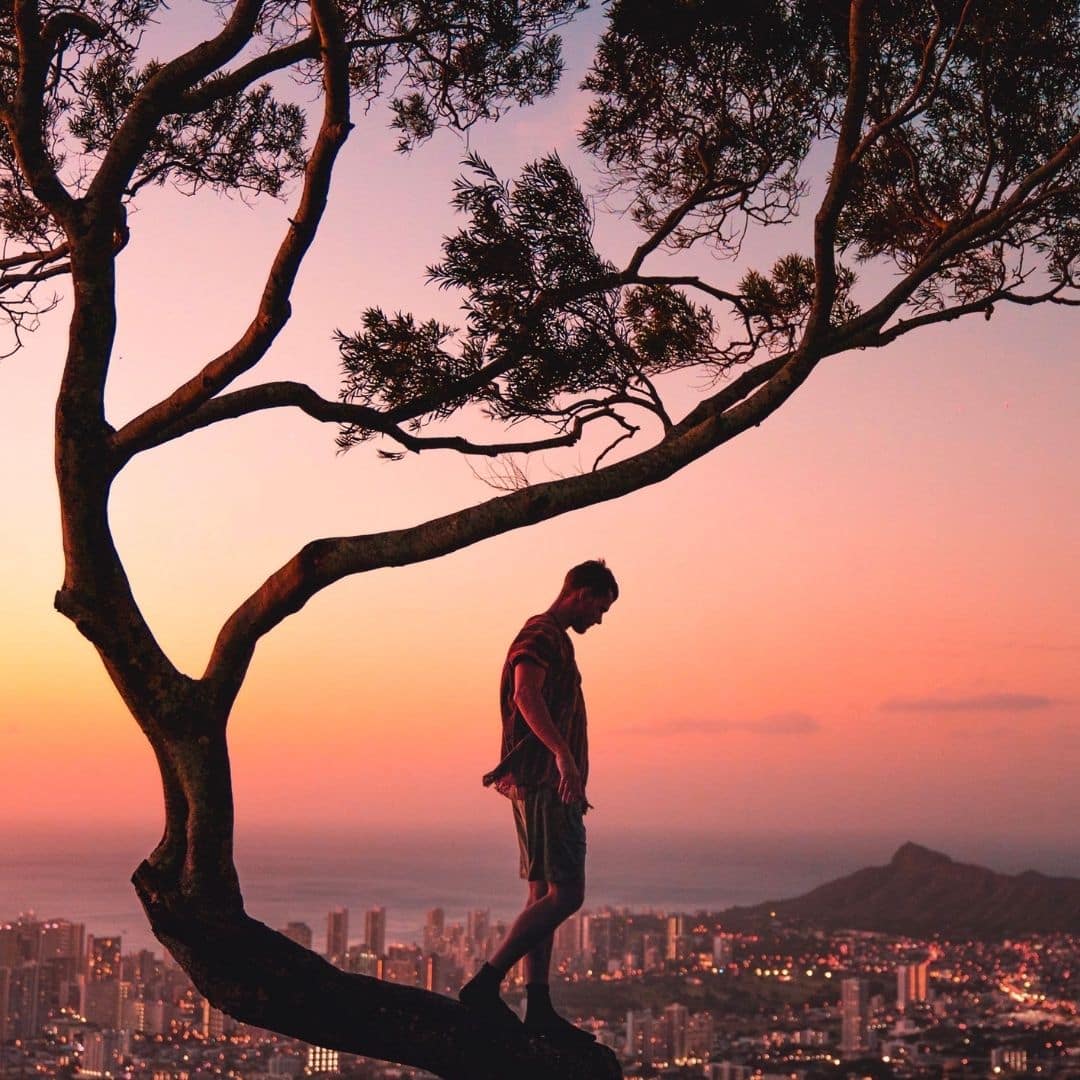 Winter in Hawaii
Winter is the best time to visit Hawaii if you're on a budget. It's low season for tourists, so you'll see lower rates during the Winter at resorts and hotels.
The waves are biggest in Winter, so it's also the prime season for surfing pros and surfing competitions.
Winter is also a great time to go whale watching as several types of whales migrate through Hawaii's waters during this time.
TIP: The island of Kauai has been hit with drastic flooding in the Winter months, which is the rainy season. So if you have your heart set on Kauai, I recommend visiting during the Summer or Fall months.
Spring in Hawaii
Spring is another fabulous season to consider when booking your Hawaiian vacation. Temperatures are still in the high 70s to low 80s.
That said, Hawaii is a popular Spring Break destination, so it can be crowded in March in April, with more of a college Spring Break crowd in March and families with children on Spring Break in April.
Summer in Hawaii
Summer is a popular time to visit Hawaii, especially for families with children. Since it is peak tourist season, it's also the most expensive time to visit.
During the Summer months, temperatures are consistently in the 80s on most of the Hawaiian islands. But keep in mind that islands with higher elevations, such as the Big Island, will have some areas with much cooler weather, even in the Summer. In fact, don't assume that it'll be hot everywhere in Hawaii, regardless of the season.
Fall in Hawaii
The weather in early Fall is quite similar to the Summer months, but it does cool down a bit to high 70s to low 80s in the later Fall months.
Fall is a great time to visit Hawaii, especially if you're looking for an adults-only vacation. Kids are just starting their school year, so it's less likely that families will take vacations during this time.
What is the best way to get around Hawaii?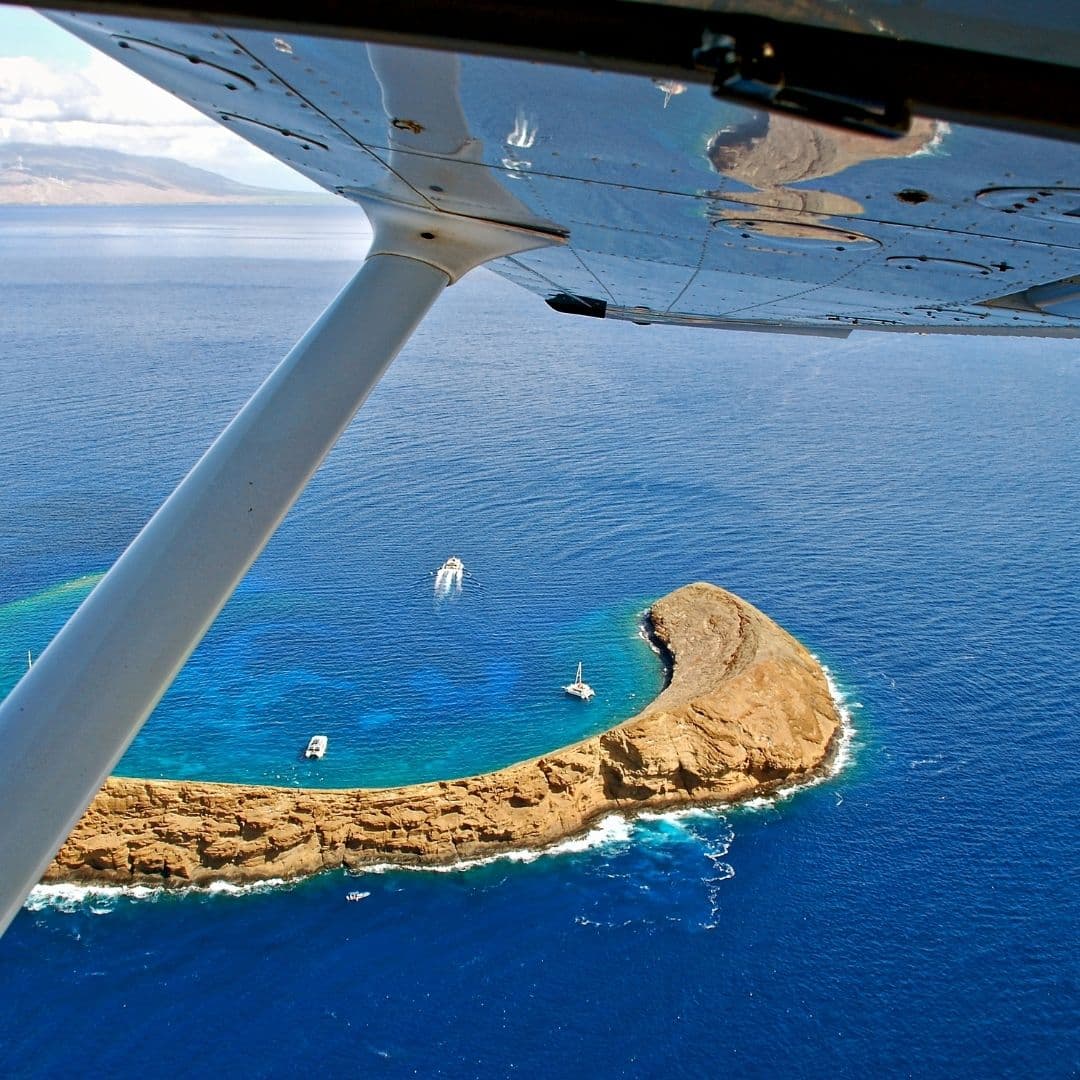 If you don't plan to leave your resort, you won't need a car. But honestly? Regardless of which island you're planning to visit, I recommend leaving your resort.
Many group tours and businesses offer shuttle service for an additional fee, so if you don't want to bother with a car, that might be an option. But it also leaves zero room for exploration.
So chances are high you'll want to rent a car when visiting Hawaii.
For tips on getting between islands in Hawaii, check out my post about island hopping in Hawaii.
Ready to book your trip to Hawaii?
Use these posts to plan your trip to Hawaii in more detail.
Use the widget below to find the best deal on a hotel in Hawaii across multiple booking sites.