It's Winter as I write this post, and I could REALLY use a sunny vacation.
Actually, who am I kidding? I could use a sunny vacation any time of the year!
I visited Puerto Rico for the first time a few months ago and absolutely fell in love. I'm already plotting my next visit.
Puerto Rico is a popular vacation destination, especially for Americans, but after talking to people about my trip, I realized that there is a lot of confusion about traveling to Puerto Rico.
So I gathered all of the questions I've been asked and answered them in this post.
Here are my top Puerto Rico travel tips and important things to know before visiting.
Where is Puerto Rico located?
Puerto Rico is located in the Caribbean Sea, next to the Dominican Republic.
It is located just under 1,000 miles from Miami, the closest city to Puerto Rico in the mainland US.
That means if you're traveling from the US, it is quite easy to get to Puerto Rico!
Is Puerto Rico part of the United States?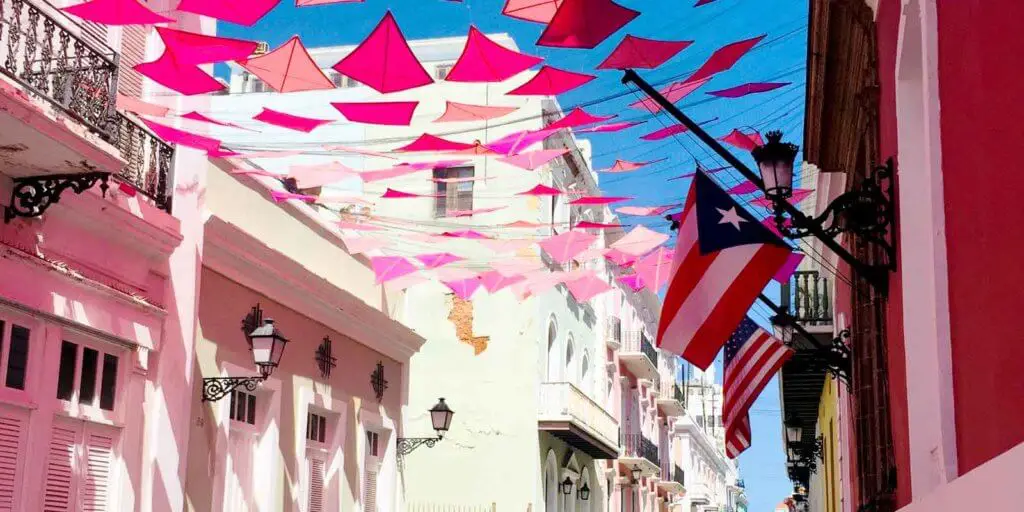 Yes, Puerto Rico is an unincorporated territory of the United States.
Essentially it is governed by the United States, but it isn't fully protected by the US Constitution and doesn't follow all of the laws.
For example, the people of Puerto Rico are US citizens, but can't vote in US Presidential elections, even though it's their president, too.
Puerto Rico became a US territory the way that many Caribbean islands became territories: it was invaded and taken over by a larger country with a bigger military force.
Puerto Rico was taken over by Spain first. Then the US seized Puerto Rico from Spain's control after the Spanish-American War in 1898.
The people of Puerto Rico became citizens of the United States in 1917 (as long as they were born after 1898, that is).
Do you need a passport to travel to Puerto Rico?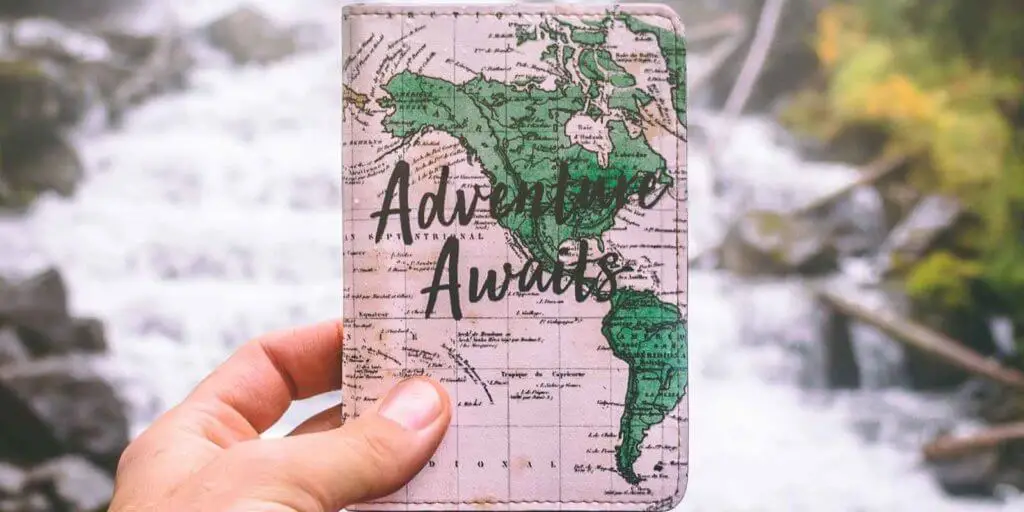 If you are a US citizen, you do NOT need a passport to travel to Puerto Rico. This is one of the perks of Puerto Rico being a part of the United States!
Of course, if you are not a US citizen, you will need a passport to visit Puerto Rico.
What language is spoken in Puerto Rico?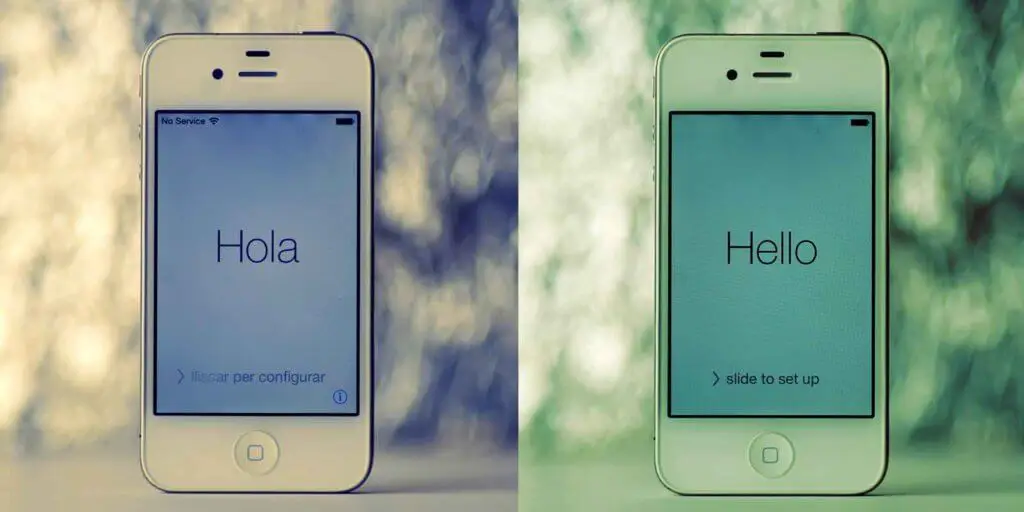 Puerto Rico has 2 official languages: Spanish and English.
The vast majority of people in Puerto Rico speak Spanish, but many also speak English.
Although I am fluent in Spanish, I think it is very easy to get by in Puerto Rico without knowing how to speak it.
Can you drive in Puerto Rico with a US license?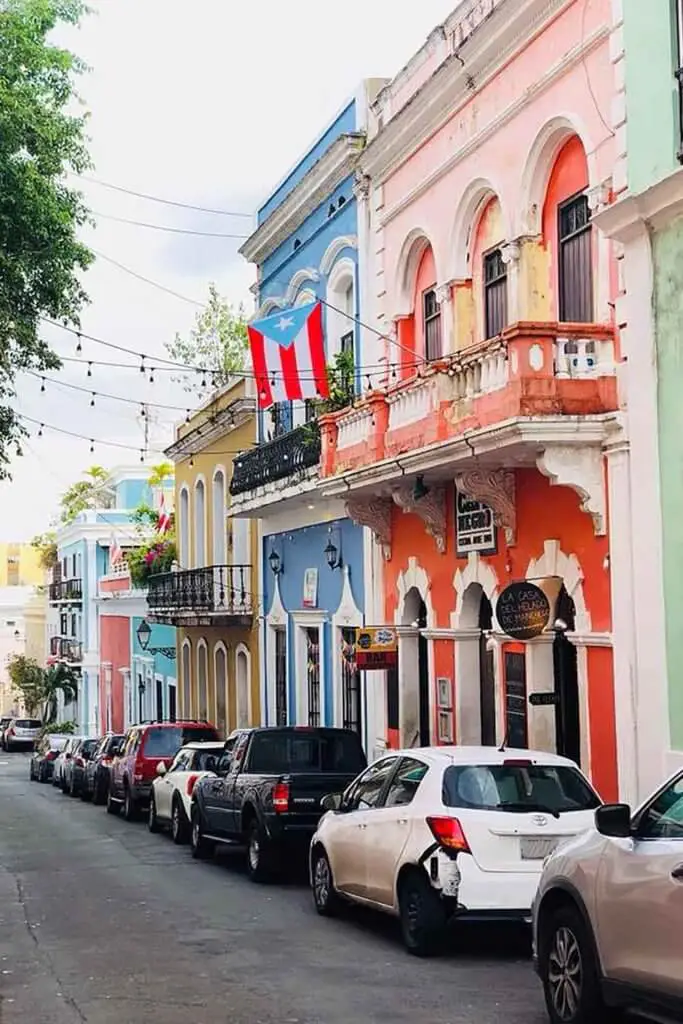 Yes, you can drive in Puerto Rico with a US license. Because Puerto Rico is part of the US, their driver's licenses are US licenses, too.
If you move to Puerto Rico from the US, you'll need to get a Puerto Rico driver's license, just like you would need to do if you moved to a different state within the US.
Newer licenses from Puerto Rico are compliant with REAL ID, unlike some US states.
Conversely, if someone moved to a US state from Puerto Rico, they would need to get a driver's license issued from the state they moved to.
What is the currency in Puerto Rico?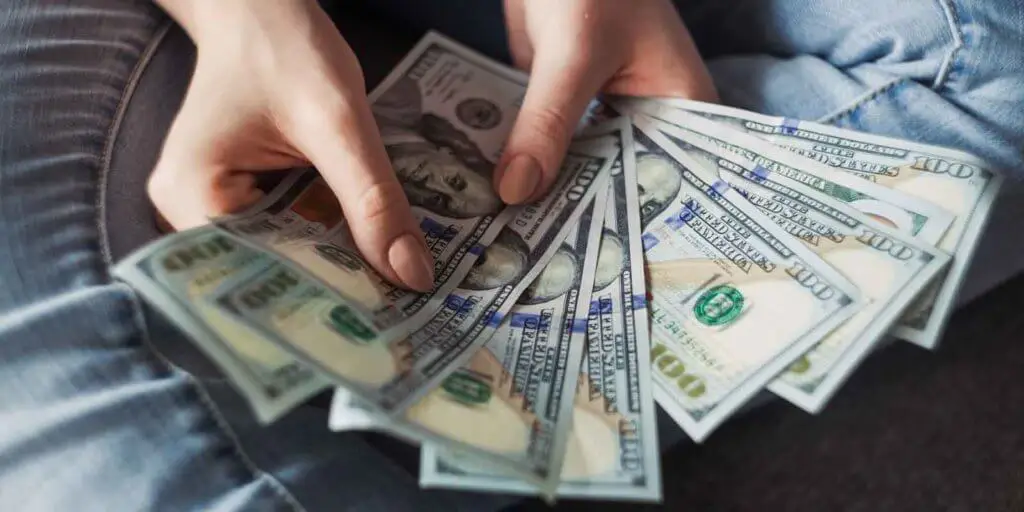 The currency in Puerto Rico is the US dollar. There is no separate currency.
While many places take credit and debit cards, don't rely on cards alone.
For example, I prefer to pay with my credit card so that I can get points to put toward future travel.
However, a few places had minimum spend thresholds for cards, so I had to use cash.
Another time the card system was down, so I had no choice but to pay cash.
While this can happen anywhere, the power grid in Puerto Rico is not as well maintained or as modern as in mainland US, so it is prone to outages and blips.
Should you tip in Puerto Rico?
Yes, you should tip in Puerto Rico. In general, I tip the same way as I do in the US.
For example, 15-20% at restaurants and bars or car share rides, like Uber and Lyft.
I usually tip in cash, except for Uber and Lyft, as I find it easier to tip via the app.
Will my cell phone work in Puerto Rico?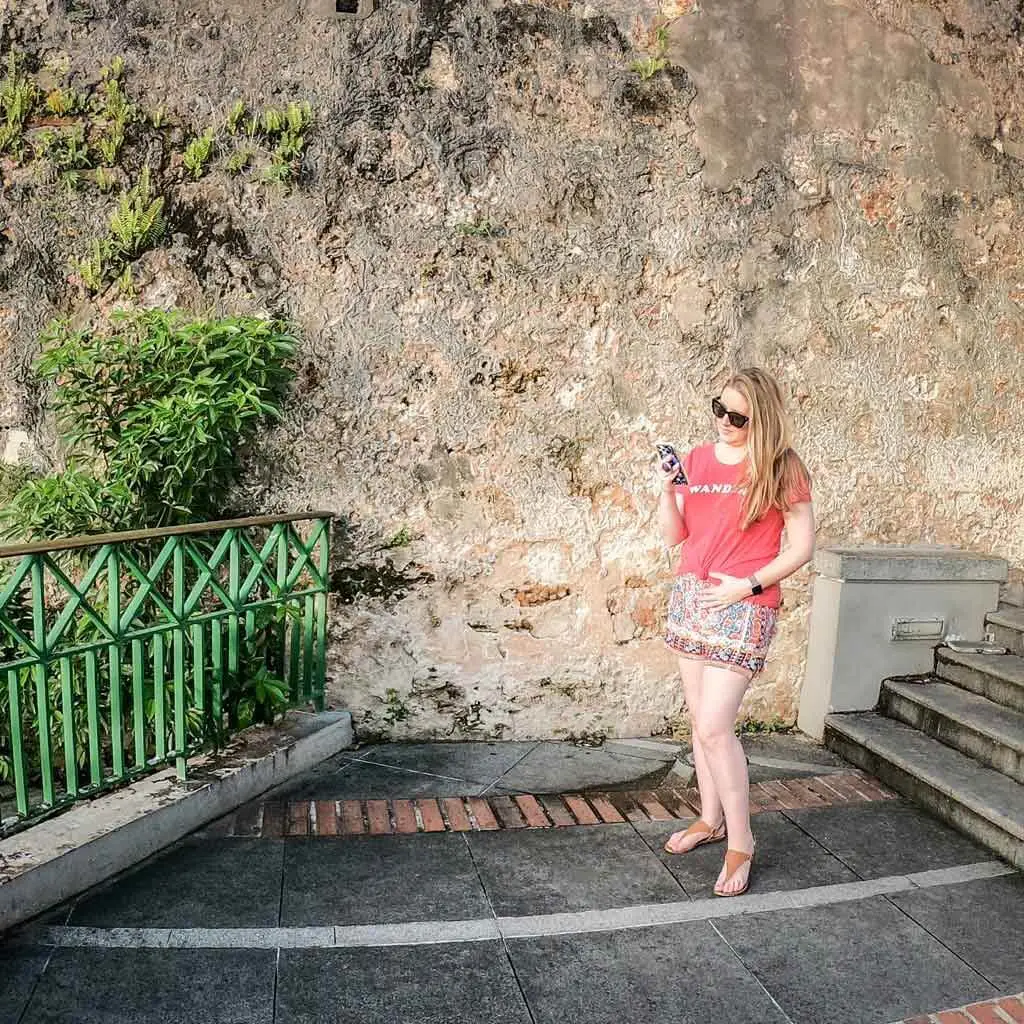 This was actually a question I had before visiting Puerto Rico for the first time.
Although I knew Puerto Rico was part of the US, I wasn't sure if my cell phone carrier would require an international plan or if I'd need my Skyroam portable wifi device.
I'm happy to report, at least for my US readers, that YES, if you have a US-based cell phone plan, such as one from Verizon, AT&T, or T-Mobile, your plan will work without the need for an international plan.
If your phone plan includes wifi, the wifi will work too – as long as there's a signal.
As with the passport requirement, if you are coming from outside the US, your mobile phone plan might not work in Puerto Rico without a separate phone plan or SIM card.
You'll need to contact your plan provider to determine whether it will work and if there are extra charges.
What is the legal drinking age in Puerto Rico?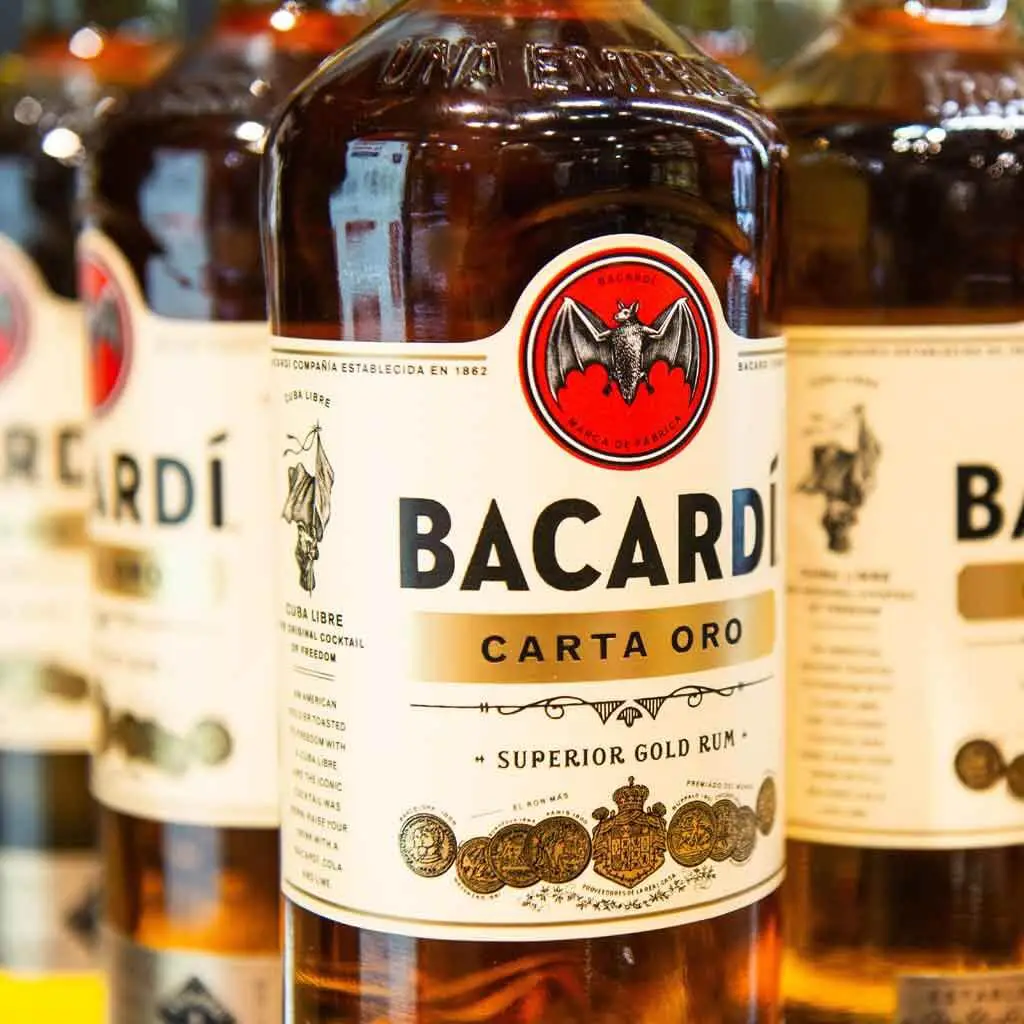 This is one Puerto Rico travel tip that surprised me!
The legal drinking age in Puerto Rico is 18 years old, even though it is part of the United States, where the legal drinking age is 21 years of age.
Know what that means? If you're 18 and up, you can visit Casa Bacardi, the largest premium rum distillery in the world and partake in sampling the deliciously smooth Bacardi rum.
Or if you're planning to hit up a beach resort, sipping piña coladas (which were invented in Puerto Rico) on the beach is totally legal as long as your 18 or older.
Is it safe to travel to Puerto Rico?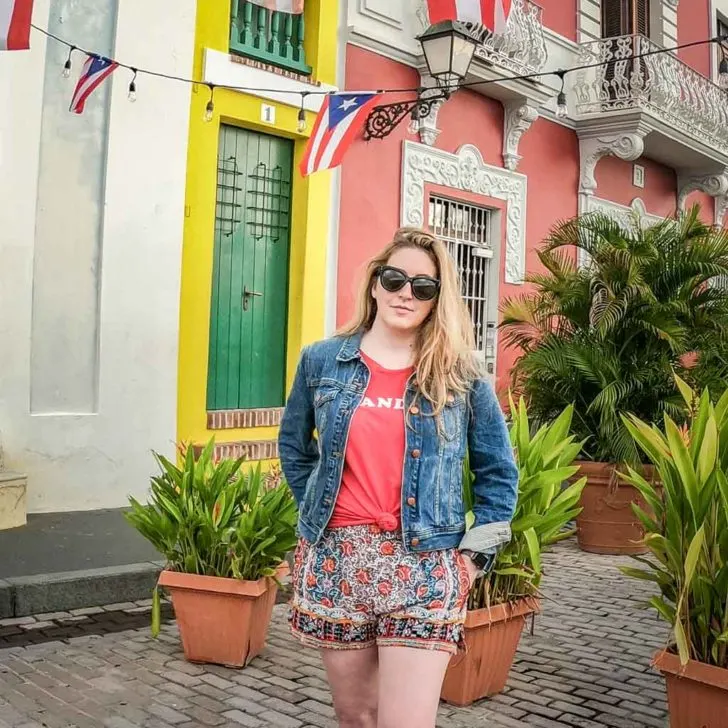 Yes, friends, it is safe to travel to Puerto Rico.
That's not to say that they haven't had terrible luck when it comes to natural disasters over the past few years. But in general, yes, Puerto Rico is a safe place to vacation.
In 2017, Puerto Rico was devastated by Hurricane Maria. Although it has been more than half a decade since, some of the more rural areas are still recovering and rebuilding.
While tourism is not the main part of Puerto Rico's economy, it is responsible for approximately 10% (nearly 2 billion!), so traveling to Puerto Rico is a great way to help the island, its people, and economy recover and flourish.
A few years ago, Puerto Rico was also hit by several sizable earthquakes in the southern part of the island.
The main tourist areas, such as San Juan, which is on the northern part of the main island, have not seen any damage or danger from these earthquakes.
At the end of the day, please don't let the recent earthquakes shy you away from visiting the beautiful islands of Puerto Rico.
Do you have any special Puerto Rico travel tips?
Share your favorite travel tips for Puerto Rico in the comments below.
Next up, check out more of my top travel tips for Puerto Rico and beyond:
---
About the author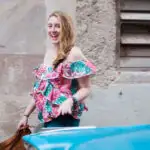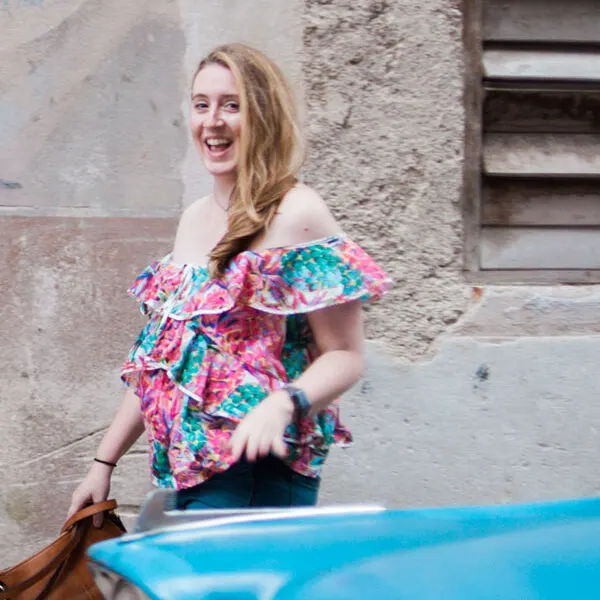 Meg Frost is a Boston-based travel blogger that helps people embrace technology to make vacation planning and traveling wicked easy, affordable, and fun.
She holds an M.A. in Journalism from Northeastern University and B.S. in Communication & American Studies from University of Miami.
---
This post was originally published February 7, 2020. It was last updated November 2, 2022.