Did you know there are 3 bioluminescent bays in Puerto Rico?
At first consideration that might not seem that impressive, but there are only 5 in the world, so it's actually quite phenomenal!
If you're looking for something unique to do when visiting Puerto Rico, definitely add visiting a bioluminescent bay to your bucket list.
In this post, I'll tell you about each bay, plus tips on when to go, as well as which tours to go with if you don't want to go it alone.
What are bioluminescent bays?
Let's back up a bit. Considering there are only 5 bioluminescent bays in the world, you might not know what I'm even talking about!
In a nutshell, bioluminescent bays are bodies of water that glow at night.
The glow occurs when there is an overabundance of an organism called dinoflagellate that glows a bright blue when disturbed.
Bays like the ones in Puerto Rico are perfect breeding grounds for dinoflagellates because they are enclosed and filled with nutrients from mangrove trees.
The slightest change in the environment can cause the dinoflagellate to disperse, taking its glittery glow with it.
This is why you can sometimes witness bioluminescence in other bodies of water – but typically for only short periods of time.
Mosquito Bay, Vieques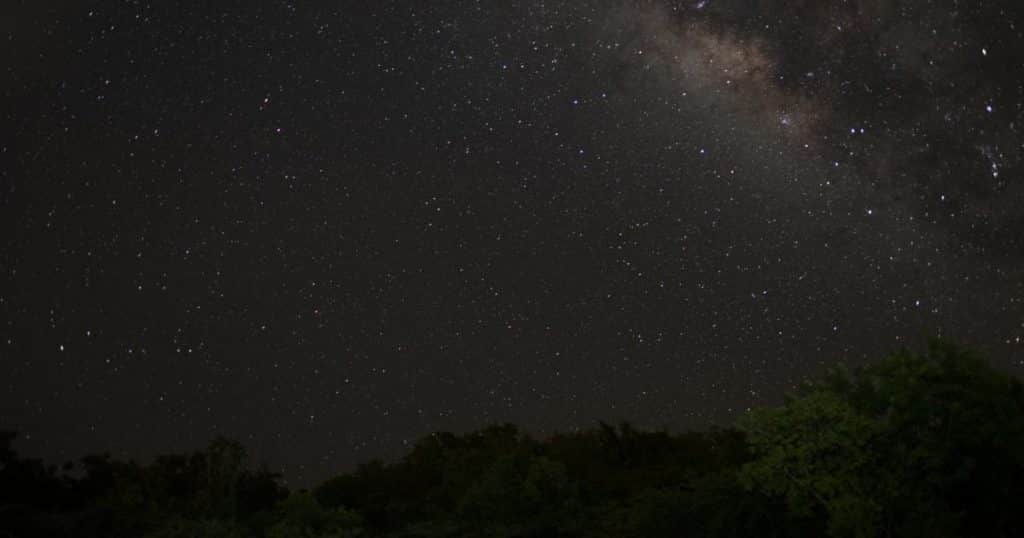 Last on the list is Mosquito Bay near the island of Vieques, located off the eastern side of Puerto Rico's main island.
Mosquito Bay is the best bioluminescent bay in the world with over # creating its shimmery blue glow.
Considering it's on a different island, getting to Mosquito Bay isn't as easy as Laguna Grande or La Parguera.
That said, you can get to Vieques via plane or ferry. The plane takes about 10 minutes, but will cost you more. The ferry takes about 30 minutes and is only a few dollars.
NOTE: You cannot take your rental car with you on the ferry, so be sure to budget for separate rental or other transportation while on Vieques.
Mosquito Bay is highly protected and can only be accessed via kayaking tours with licensed tour guides. In a nutshell, a tour is required to experience this phenomenon first hand.
La Parguera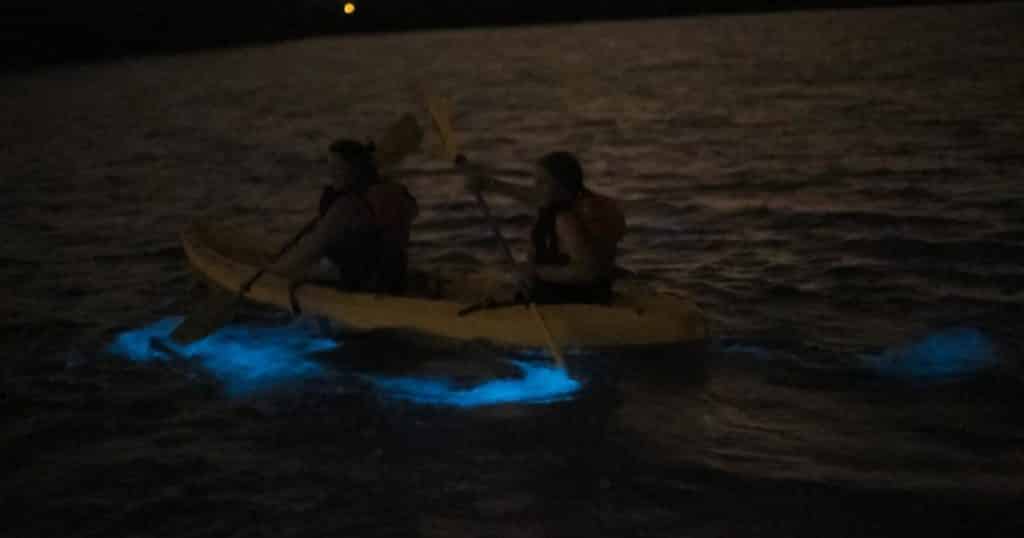 Located in Lajas, about 2 hours southwest from San Juan, is La Parguera.
Lajas is a super tiny coastal town with tons of other cool activities, like snorkeling and paddleboarding. So if you're looking for something quiet or off the beaten path, this is the place.
Upping the cool factor at La Parguera is that it is the only bioluminescent bay in Puerto Rico that allows swimming!
Laguna Grande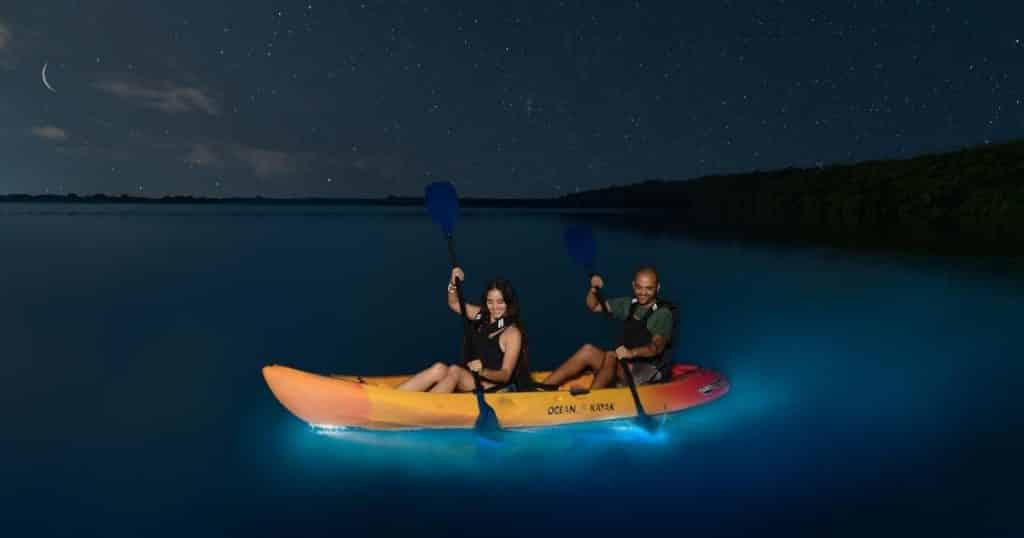 Last, but not least is Laguna Grande in Fajardo, located about 40 miles east of San Juan, the capital of Puerto Rico.
Fajardo is a great place to base yourself for exploring not only Laguna Grande, but El Yunque National Forest, as well.
There are also several lovely beaches nearby for water sports and relaxing under the sun during the day.
Swimming is not allowed at Laguna Grande, but you can embark on kayaking tours to experience its magical glow.
Tips for visiting bioluminescent bays in Puerto Rico
There are a few things to consider before booking your trip that will increase your chances of a phenomenal visit to the bioluminescent bays in Puerto Rico.
Schedule your visit during Puerto Rico's dry season, which is roughly December through March. (I don't know about you, but that definitely makes Puerto Rico perfect for a warm getaway in the winter!)
Book your trip when there will be a new moon so that the moon is not visible and therefore not casting a bright white light across the water. This will also increase the darkness at night, enhancing your experience.
Wait to book your tour until you have a good idea of what the weather will be like.
Avoid rainy days or visiting too soon after a heavy rainfall.
Both can disrupt the environment, causing the shimmer to hide, or result in a less than stellar visit.
So when are you planning to visit one of the bioluminescent bays in Puerto Rico?
Tell me all about your plans to visit the bioluminescent bays in Puerto Rico in the comments below.
Up next, check out more of my favorite travel tips for Puerto Rico and beyond: