Hawaii is one of the most beautiful tourist destinations in the world. If you are ever thinking about visiting, then you are in for a treat!
Such a bucket list-worthy trip calls for souvenirs to help remember your trip by, right? In this post, I'll share my top picks for Hawaii souvenirs – plus a few to avoid!
Pineapple anything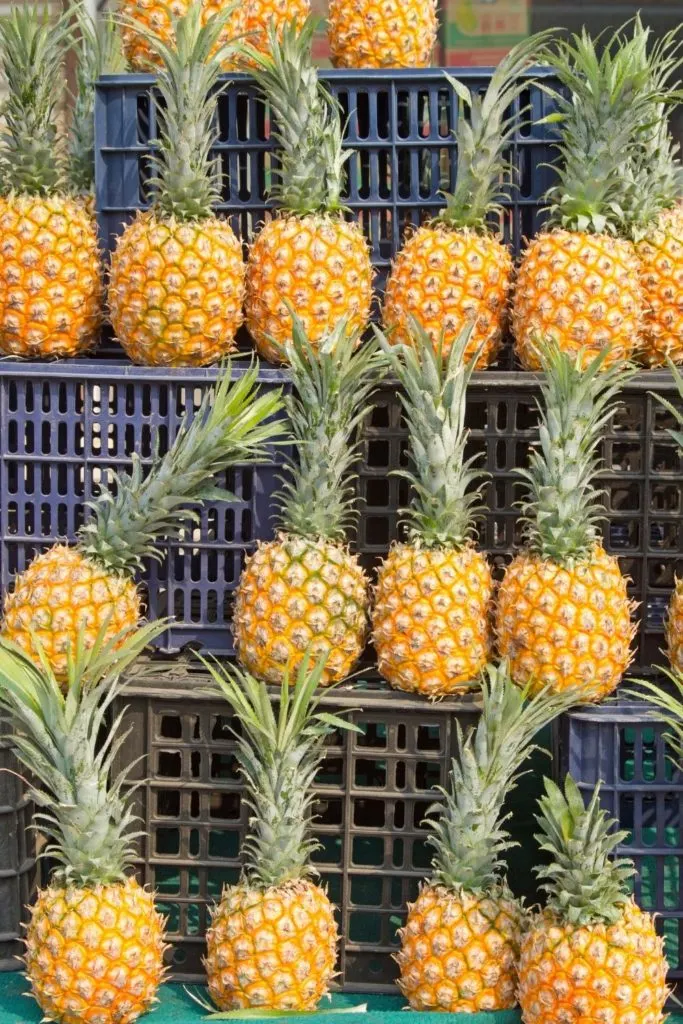 Let's start off with the obvious gifts from Hawaii – pineapple anything!
While this tropical fruit is not native to the islands, it has become synonymous with the islands as they are the only place in the US with the proper climate to grow them.
Contrary to popular belief, most travelers heading back to the mainland US via plane CAN bring fresh pineapple home.
The key is to ensure the pineapple is goes through USDA inspection and is put in an approved and sealed container before bringing it on the plane (source).
If you don't feel like going through the hassle of going through inspection for a pineapple, an alternative is to bring back something non-edible, like the Instagram-worthy pineapple Starbucks cold cup or pineapple-shaped shortbread cookies from Honolulu Cookie Company.
Pineapple Starbucks cold cup
Speaking of pineapple souvenirs – this is a cheesy one, but one I couldn't resist!
As a Bostonian, I drink iced coffee every morning – even in the Winter. So when I saw the pineapple-inspired cold cup at a Starbucks in Hawaii, I just had to scoop it up.
And if you're a Starbucks drinker like me, YES, you can use rewards points to purchase this cup.
I was able to use 400 points to cover $20 toward my purchase. Since the cup cost around $25, I only had to pay $5 for the cup!
Macadamia nuts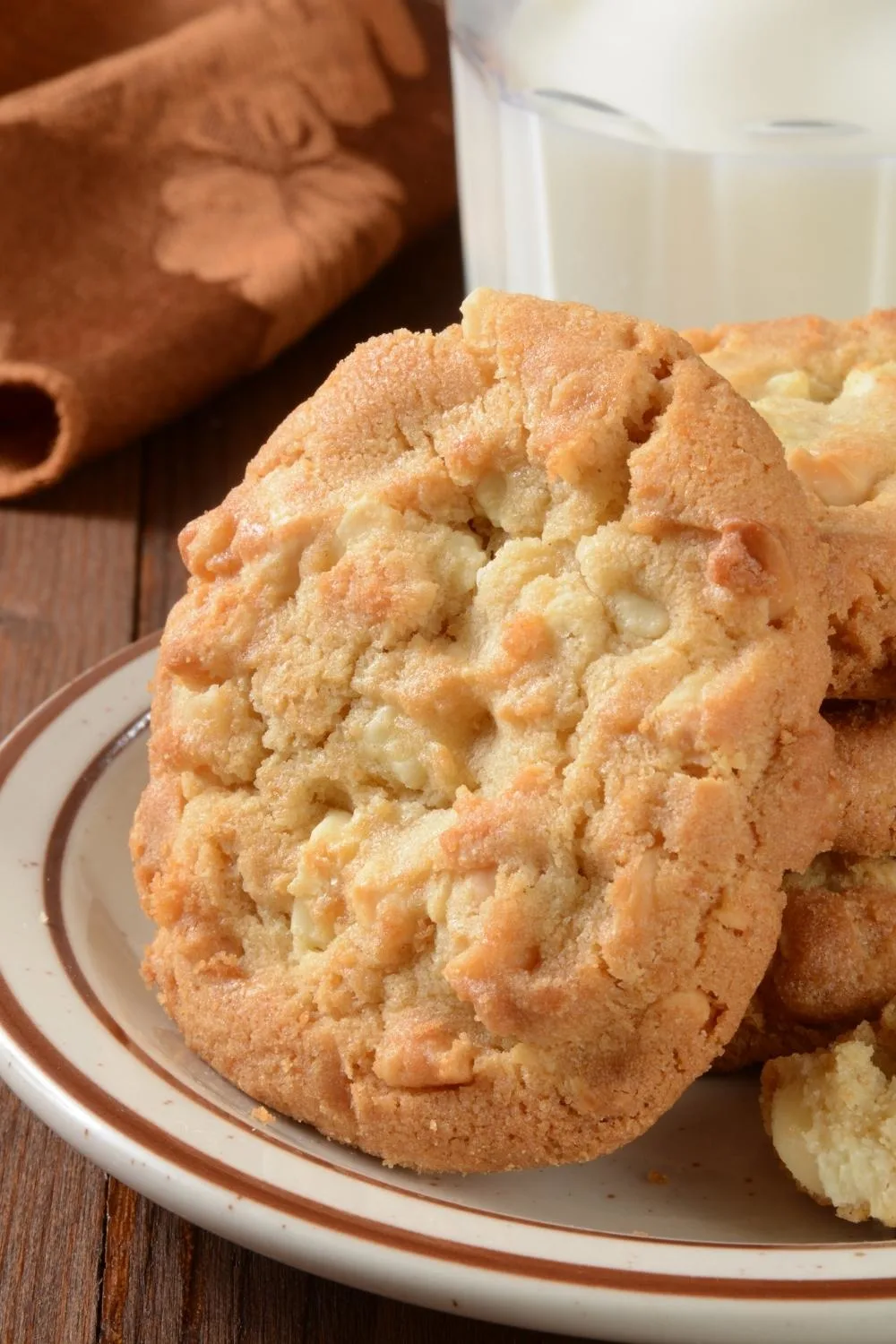 While macadamia nuts are not indigenous to Hawaii, they are so abundant there that most macadamia nuts sold around the world come from here!
You can get macadamia nuts in a variety of ways – raw, roasted & salted, chocolate-dipped, and flavored (coconut, coffee, cinnamon, Maui onion & garlic, etc) to name a few. Cookies, nut butter, and oil are other options available.
Kona coffee beans
Kona coffee hails from the Big Island, near the town of Kona, where the soil is rich with volcanic minerals. It is one of the best Hawaii souvenirs!
Kona coffee has a smooth, roasty, chocolatey flavor – my absolute favorite. It is absolutely delicious iced!
Given that it hails from a small region, 100% Kona coffee is pricey (but worth it for a treat!).
That said, you can also get Kona blends, which blends another type of coffee with a small percentage of Kona. This enables coffee drinkers to get a more affordable version of delicious Kona coffee.
Kukui nut oil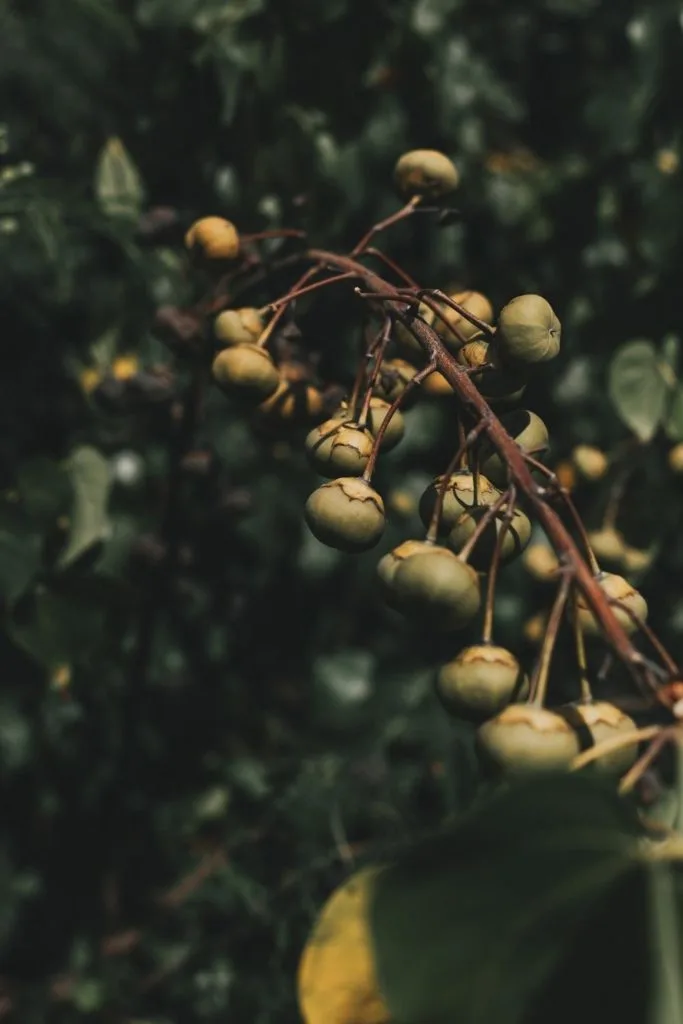 Kukui nuts are native to Hawaii and have been used in a variety of ways for centuries.
It's a great ingredient for skincare products because it is super hydrating and can heal minor wounds.
You can purchase kukui nut oil as a pure body or face oil on its own at local spas and beauty stores. Occasionally you can find it in souvenir stores or farm stands.
As an alternative, look for skincare and beauty products that use kukui nut oil as an ingredient.
Leis
Leis are a type of garland worn around the neck that are popular in Hawaii, the greater Polynesian area, and some parts of Asia.
In Hawaii, they are typically worn during celebrations, such as weddings or graduations, or gift as a friendly or loving gesture – hence why they were popularized as a gift to incoming tourists.
Most leis are comprised of flowers, such as plumeria, but they can also be made with other natural materials, such as kukui nuts.
If you want to bring home fresh flower leis, your best bet is to purchase them in the airport after getting through security.
This will ensure freshness, as well as ensure the lei isn't made with materials that are not allowed into the mainland US.
That said, if you want to purchase one before heading to the airport, make sure the lei is not made with citrus (including flowers and leaves), fresh botanical fruits, berries, jade vine or Mauna Loa. All of these materials are not allowed in the mainland US to prevent the spread of invasive insects.
Aloha shirt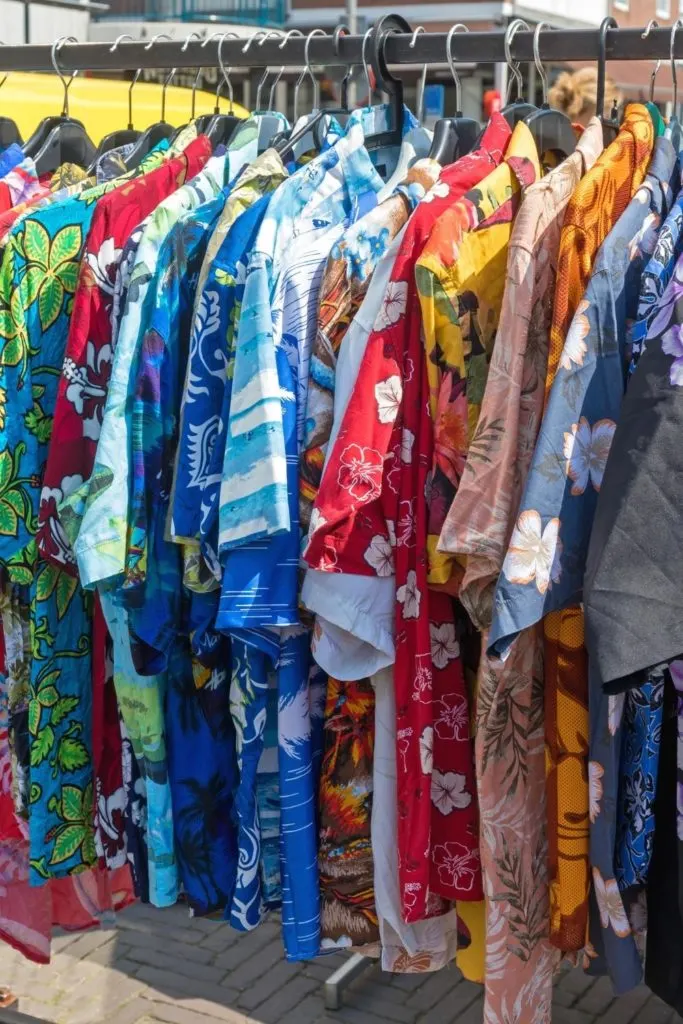 According to Smithsonian Magazine, the aloha shirt, or Hawaiian shirt as mainlanders call it, came to be around the 1920s or 30s, and likely created by Japanese women using kimono fabric to make shirts for men.
As time went on, this style of shirt gained popularity in the mainland US, still bringing color, print, and cheerfulness to wardrobes to this day.
Avoid the fast fashion knock-offs and snag one from a local Hawaiian brand, such as Kahala, Kona Bay Hawaii, and Tori Richard.
Ukulele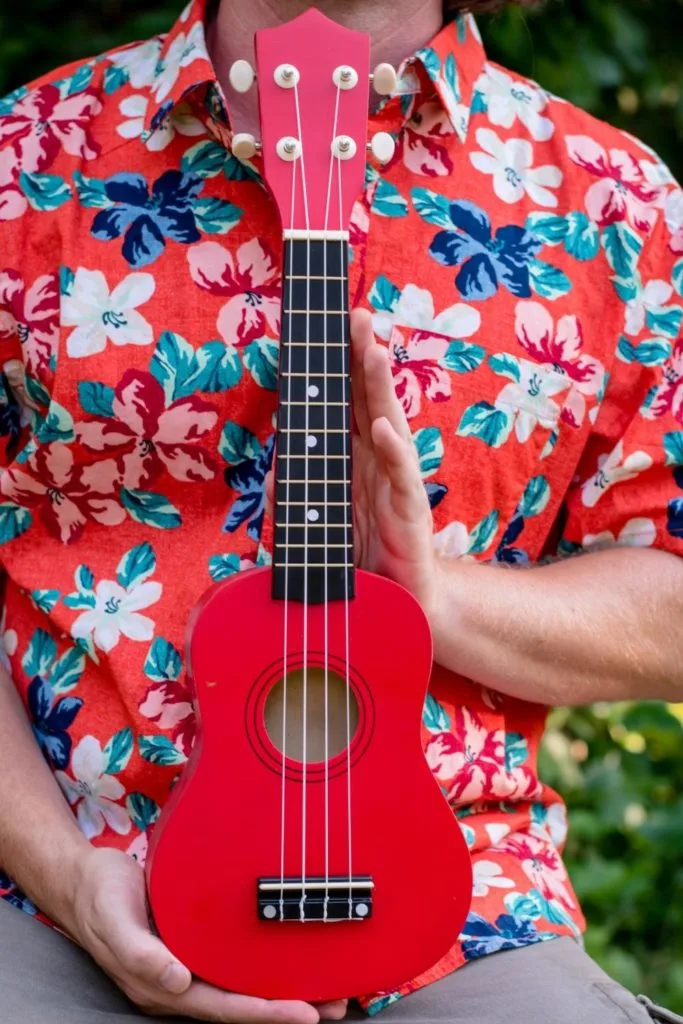 The ukulele is a string instrument from Hawaii. It was inspired by lutes brought to the island by the Portuguese in the early 1900s.
They've become synonymous with Hawaiian music and make a great gift for musicians.
Given their popularity, you can find cheap, plastic models at souvenir shops, like ABC Stores. But you can also get nice wooden ones for anywhere from $50 to over $500. Hawaiian acacia koa ukuleles can go for even more than $1000!
If you're looking for something more than a plastic toy model, check out the ukulele shops listed below.
Kamaka Ukulele at 550 South St. in Honolulu, Oahu
The Ukulele Site at 66-560 #4 Kamehameha Hwy. in Haleiwa, Oahu
Hawaiian Ukulele & Guitar Hilo at 308 Kamehameha Ave., Suite 105, in Hilo, Big Island
Mele Ukulele at 1750 Kaahumanu Ave. in Wailuku, Maui
Mele Ukulele at The Shops at Wailea, 3750 Wailea Alanui Dr., Suite A30, in Wailea, Maui
Mele Ukulele at 98 Hana Hwy. in Paia, Maui
Hanalei Strings at 5-5190 Kuhio Hwy in Hanalei, Kauai
Banana bread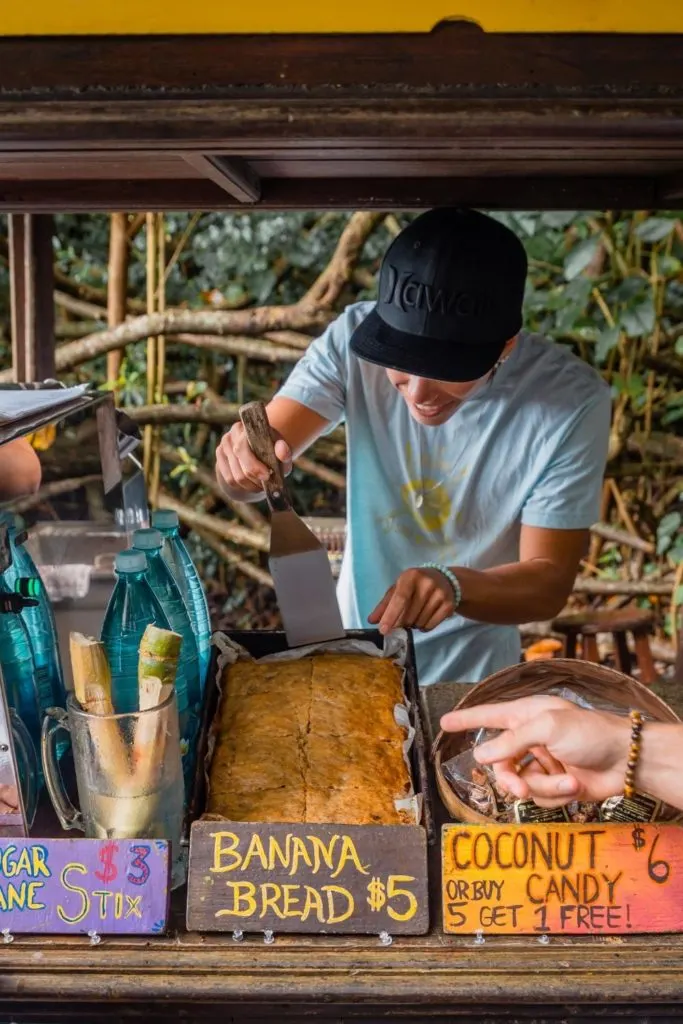 Bananas are abundant in Hawaii. This is why you'll find everyone's favorite home baked treat, banana bread, for sale everywhere!
Grab a slice for the plane ride home or a loaf to enjoy back home.
Tropical flavored salt water taffy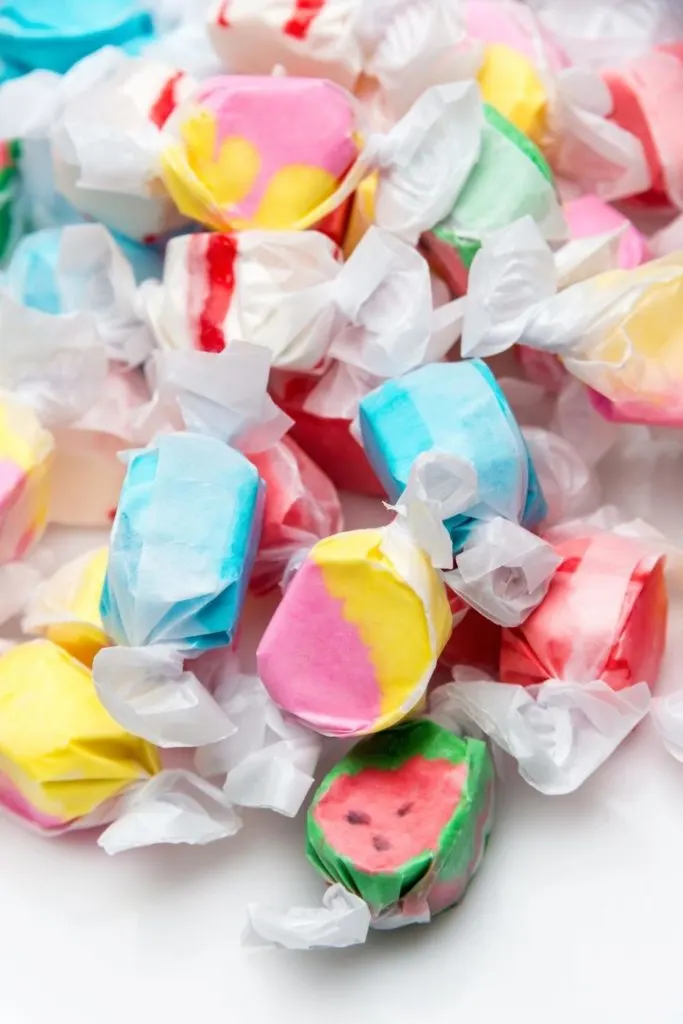 Salt water taffy is a tough and chewy candy that, despite the name, is not made with salt water!
It's super popular in New England, where I live, but I didn't think it was a thing elsewhere. But much to my surprise, lots of souvenir shops there sell tropical fruit flavored salt water taffy!
Dried fruit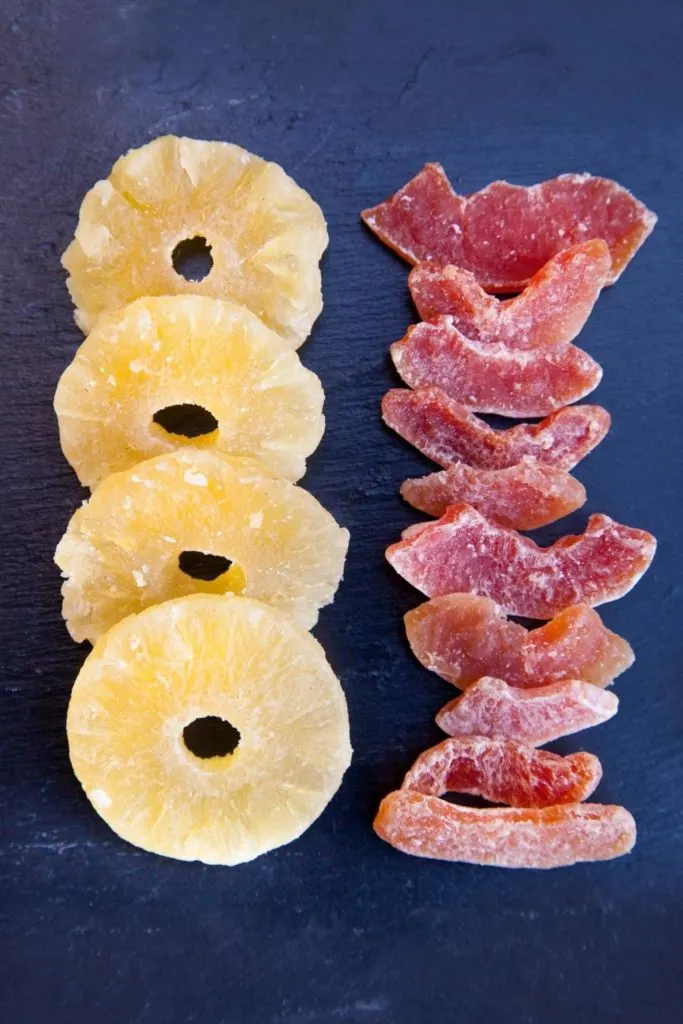 Bringing fresh fruit home from Hawaii is particularly tricky to do. Contrary to popular belief, it IS allowed.
However, doing so is limited to fruit that is pesticide-treated and sealed for transport by a United States Department of Agriculture approved facility. Additionally, berries of any kind are not allowed.
A decent alternative is to bring home pre-packaged dried fruit, such as mango leather or li-hing mui dusted dried pineapple.
Li hing mui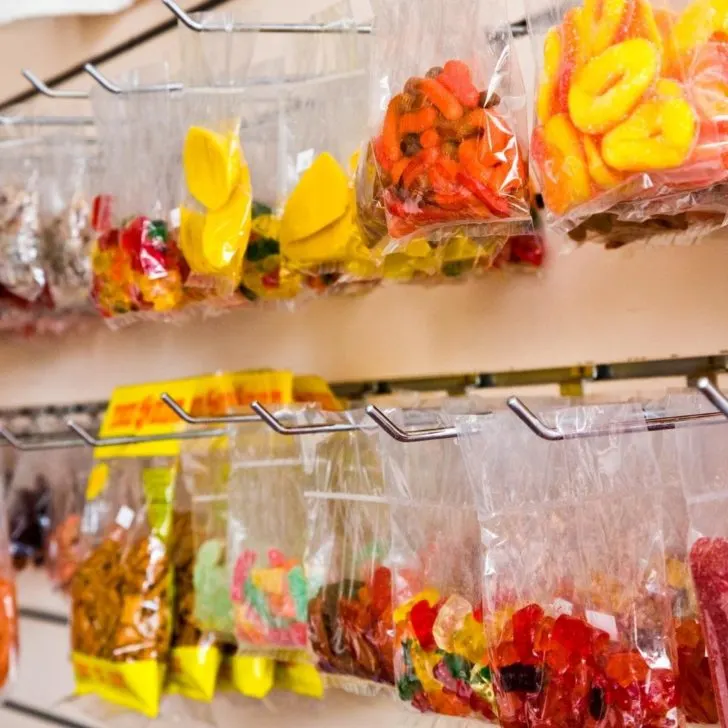 Li hing mui is a dried Asian plum with an interesting flavor profile of sweet, salty, and sour. It's used on anything from candy and dried fruit to shave ice and cocktail rims.
Bring home a bag of li hing mui powder or dipped candy and dried fruit so you can get a taste of the Hawaiian islands at home.
Hawaiian sea salt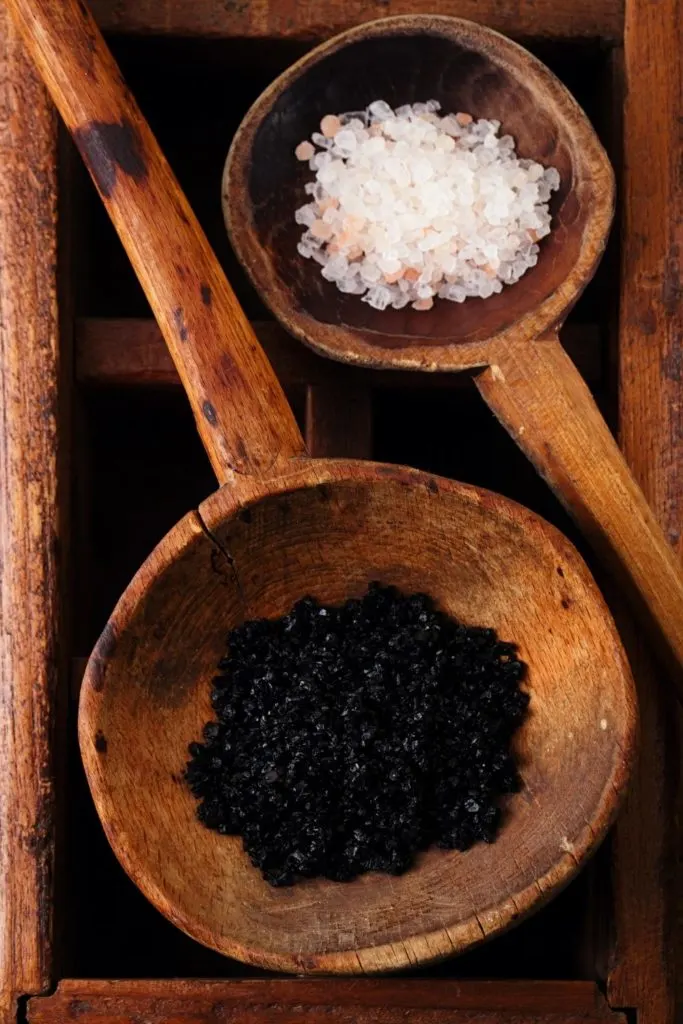 Sea salt from Hawaii is rich in volcanic minerals, making it unique from your typical sea salt.
'Alaea sea salt, or red Hawaiian sea salt, gets its color from 'alaea, a dark red volcanic clay that is rich in iron oxide. It's a go-to ingredient for making kālua pig and other traditional dishes.
Most people assume black Hawaiian sea salt is black because of the volcanos nearby, but that's not the case. It's actually a blend of sea salt with activated charcoal!
Hawaiian Pa'akai and Sea Salts of Hawaii are 2 popular sea salt brands to consider.
Hawaiian Jewelry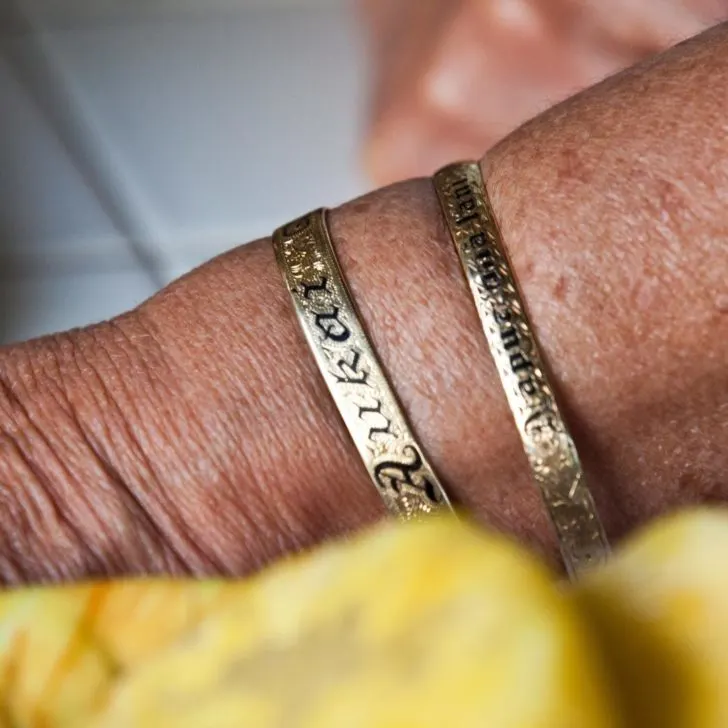 Many tourists associate pearls with Hawaii, likely because of local jewelers, such as Na Hoku and Maui Divers, who popularized it.
However, nearly all pearl jewelry is made with imported pearls because there isn't an abundance of pearl oysters in the area.
If you have your heart set on bringing home a piece of jewelry, Hawaiian heirloom jewelry is a more authentic choice.
This jewelry style originates from England, but was popularized by Queen Lili'uokalani when she was a princess.
The first piece, a gold bracelet with Old English lettering, was gifted to her by Queen Victoria of England.
The princess was enamored with the bracelet so much that she had people in Hawaii learn the craft so more pieces could be made.
From there, the tradition continued. You could say that Queen Lili'uokalani was an influencer of sorts!
Hawaiian heirloom jewelry is available from most jewelry stores across the islands. A few popular stores that carry this style of jewelry are Honolulu Jewelry Company, Na Hoku, and Maui Divers.
Local liquor, spirits & wine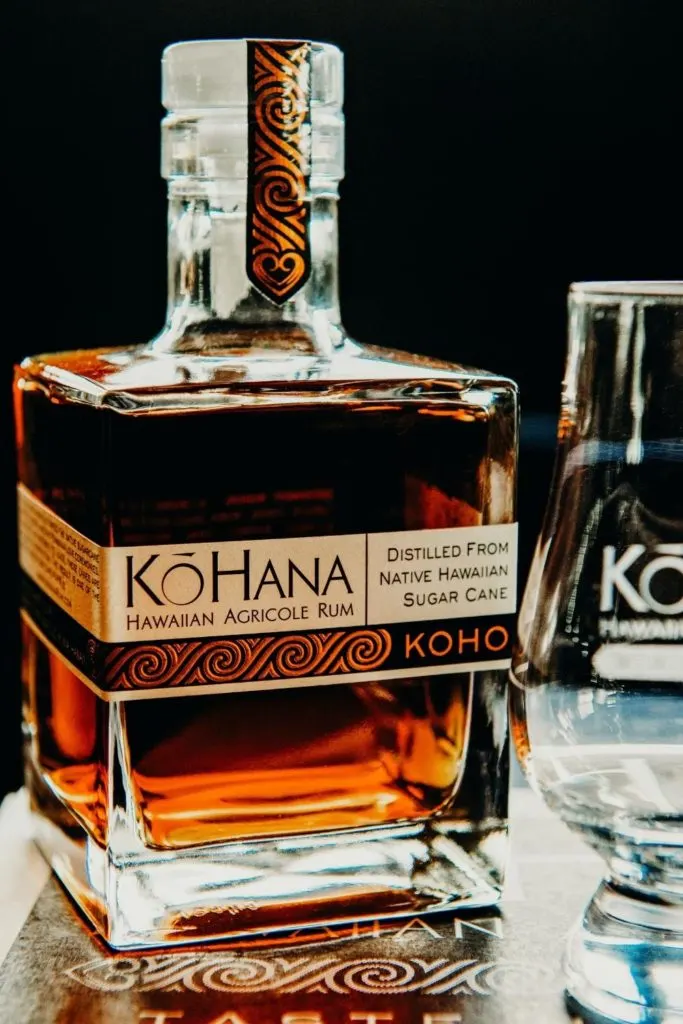 If you're planning to check a bag or can ship a heavy box back home, consider picking up a few bottles of a locally-made liquor or wine.
Aim for your favorite spirit or wine with a Hawaiian-twist, like pineapple wine or sake, coffee infused rum, or a guava flavored ready-to-drink cocktail.
A few brands to look out for include Hawaiian Shōchū Co., Islander Sake Brewery, KōHana Rum, Koloa Rum, Kuleana Rum Works, Kupu Spirits, MauiWine, Ocean Vodka, Paniolo Whiskey, and Volcano Winery.
Tropical fruit jams, jellies & spreads
Lilikoi, or passionfruit, is one of my favorite tropical fruits and it's super popular on the islands.
In Hawaii, you'll find spreads like lilikoi butter, guava jelly, li hing mango jam, and pineapple coconut jam.
It is so hard to find anything with this flavor in my home city of Boston, so one of the Hawaii souvenirs I brought home on my last trip was lilikoi butter.
A few brands to look out for that have excellent tropical fruit flavored jams, jellies, and spreads are Aloha Specialties, Hawaiian Sun, Liko Lihua, Maika'i, Maui Jelly Factory, and Maui UpCountry Jams & Jellies.
Koa wood goods
Acacia koa trees are native to Hawaii. They produce a gorgeous red-hued wood with lots of variations, like stripes.
Today this wood is used to make special goods like ukuleles, bowls, cutting boards, jewelry boxes, frames, and even flooring.
To protect this tree, there are strict regulations over who can use it and how much can be used. That makes goods made with this wood that much more special!
Hawaiian quilts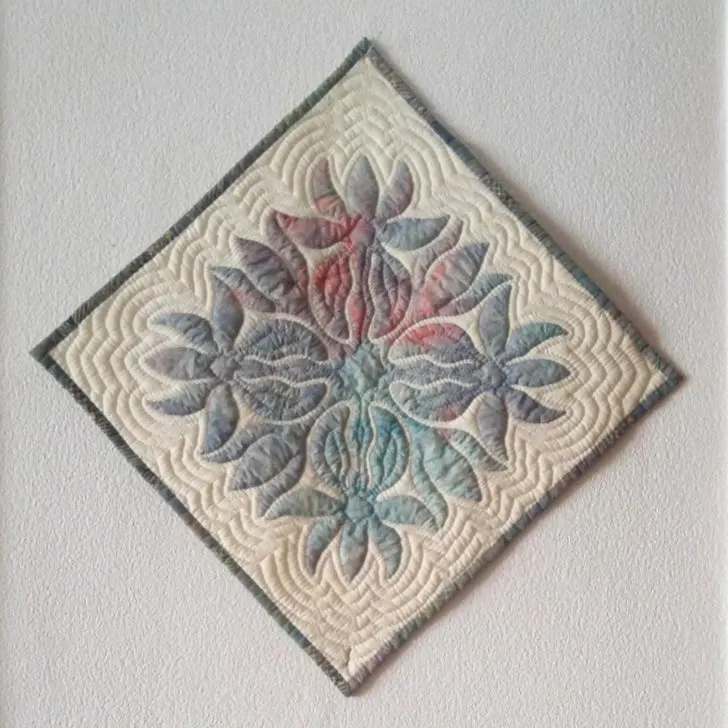 Hawaiian quilts are a modern-day version of kapa moe, a bedspread made from kapa, a traditional Hawaiian textile made from bark of the wauke tree.
Queen Lili'uokalani, the last reigning monarch of Hawaii, was an avid quilt maker. You can see some of her work if you visit 'Iolani Palace in Honolulu, Oahu.
The Worst Hawaii souvenirs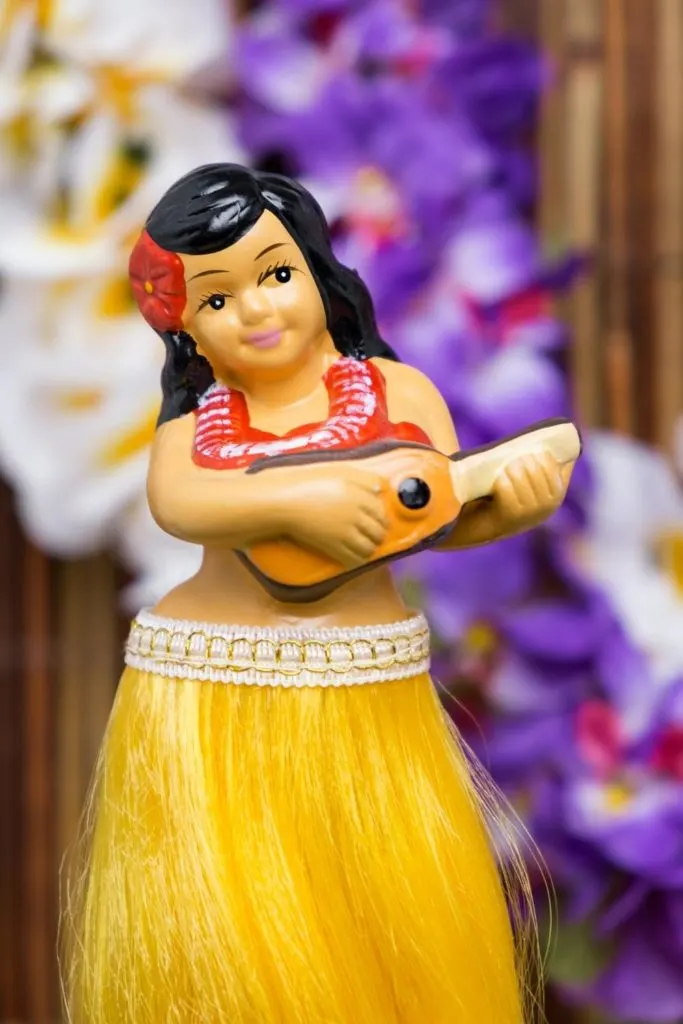 There are so many unique souvenirs from Hawaii that you can skip the usually kitschy t-shirt, keychain, magnet, or shot glass.
That is, unless you collect them from all the places you love to travel, of course. No judging here – I always buy a Christmas ornament when I travel somewhere new!
Aside from avoiding boring, impersonal souvenirs, there are a few things you should avoid taking home with you – namely, volcanic rocks, sea shells, and sand.
According to a Hawaiian legend called Pele's curse, anyone who removes volcanic or lava rocks from the islands will be cursed with bad luck – unless they return it.
Aside from this legend, Hawaiian culture places a strong emphasis on care and respect for the land, or 'āina.
While a single rock or scoop of sand might not seem like much, when magnified by the vast number of tourists that visit Hawaii over time, it adds up.
Lastly, in some protected areas, such as national parks, state parks, and conservation areas, it is illegal.
What are your favorite Hawaii souvenirs?
I hope you enjoyed this post about the best Hawaiian souvenirs to take home.
With these options, you'll be sure to remember the beautiful memories that you shared with your friends and family during your Hawaii vacation.
For more Hawaii travel tips, check out the posts below:
---
About the author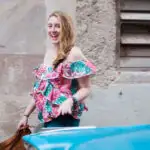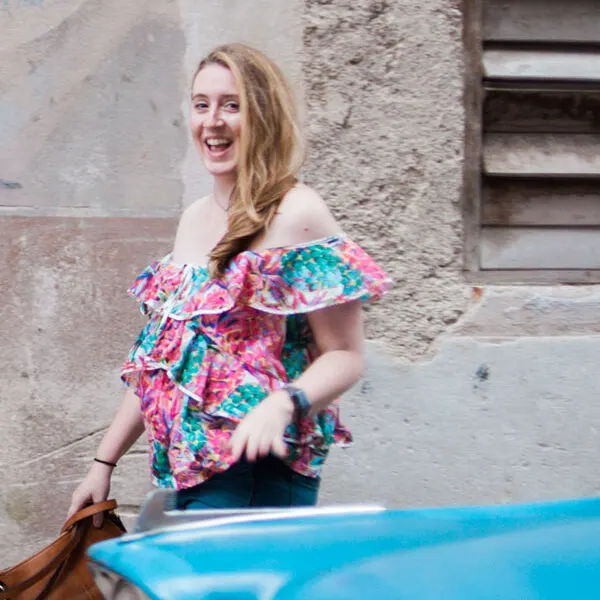 Meg Frost is a Boston-based travel blogger that helps people embrace technology to make vacation planning and traveling wicked easy, affordable, and fun.
She holds an M.A. in Journalism from Northeastern University and B.S. in Communication & American Studies from University of Miami.
---