Boston is the city I call home. While I didn't grow up here, I've lived here for almost 20 years and grew up not far away.
One of the reasons why I love this city so much is that there are so many fun activities and events.
Check out my guide on over 100 wicked awesome things to do in Boston, MA.
Helicopter tour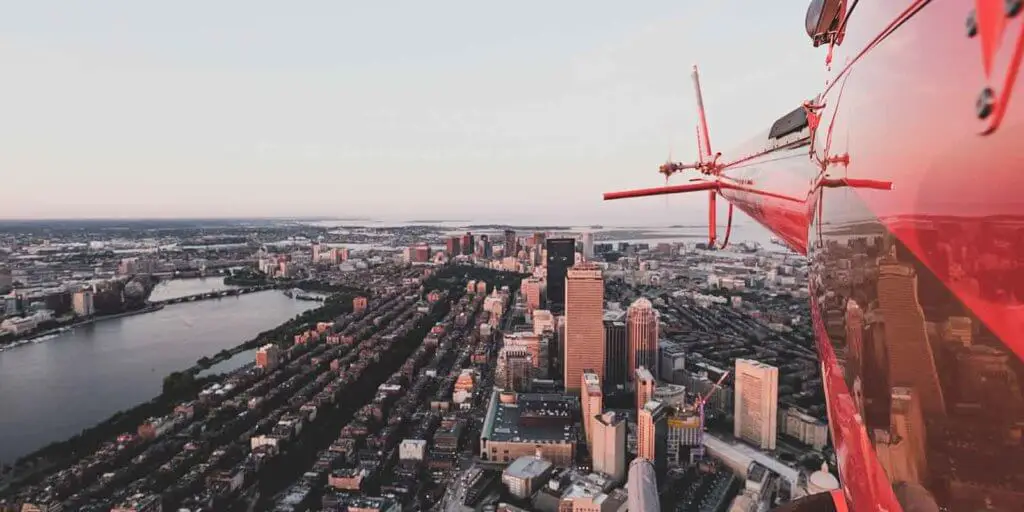 Helicopter tours are really taking off at many tourist destinations lately (ha! See what I did there?).
To catch one, you'll need to head out to the suburbs, as there aren't any operating within city limits.
Boston Helicopters in North Andover, MA runs 4 different options:
Boston city tour
Massachusetts coast
City/coast combo
Boston at night
Boston Duck Tour
One of the most popular tours is Boston Duck Tours, which takes you through the city and into the Charles River in an amphibious vehicle.
This tour is lots of fun and one of the best things to do in Boston with kids.
Trolley tours are also a popular way to see the city.
Catch a sports game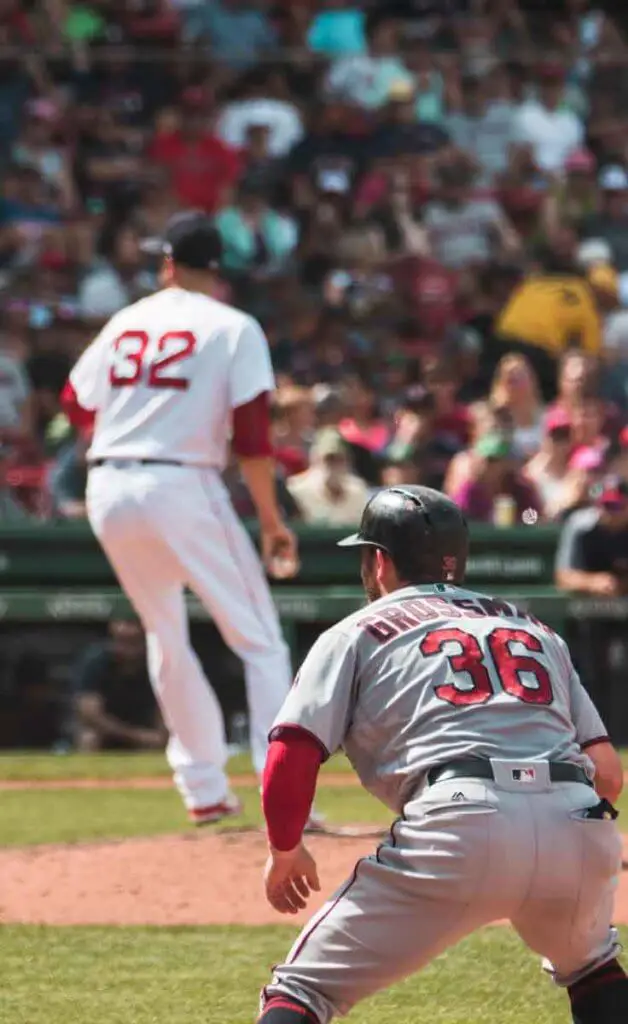 Boston is a HUGE sports town. We're fiercely loyal to our sports teams, even when they're in last place or go almost 90 years without winning a championship.
I'm looking at you, Red Sox.
There are 4 major professional sports teams here, so you're bound to find a game to attend or watch at a local sports bar any time you are in town.
From Spring through late Summer or early Fall, catch a game at Fenway Park with the Boston Red Sox.
The New England Patriots play football at Gillette Stadium in Foxborough, MA, from early Fall through early Winter.
From Fall through Spring, the Boston Celtics play basketball at the Garden in downtown. The Boston Bruins play hockey at the Garden during the same seasons, as well.
Aside from cheering on a sports team, you can also take a 1 hour walking tour of historic Fenway Park or visit The Sports Museum.
The Garden also occasionally offers behind-the-scenes tours, but only between sports seasons.
Museum of Fine Arts (MFA)
The Museum of Fine Arts (MFA) is home to an impressive collection of fine art, from historical and ancient artifacts to paintings, photography, and sculptures.
Isabella Stewart Gardner Museum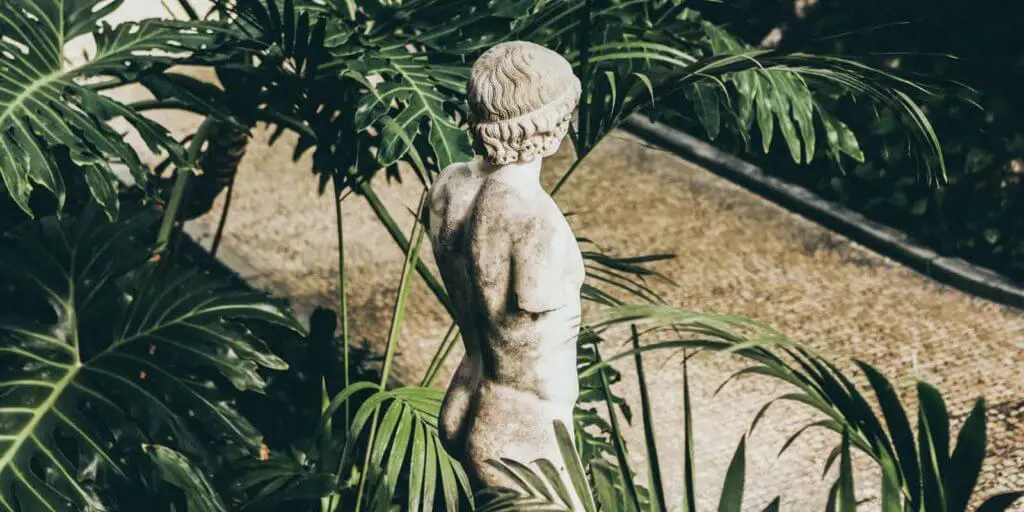 Another option for fine art is the Isabella Stewart Gardner Museum.
The Isabella Stewart Gardner Museum is home to a beautiful collection of fine art and gorgeous gardens. They also host musical performances.
By the way – if your name is Isabella, you can apply for a card that grants you free admission for life! How cool and fun is that?
The Institute of Contemporary Art (ICA)
The Institute of Contemporary Art (ICA) specializes in contemporary art.
Aside from the usual types of art you'll find at an art museum, the ICA also hosts musicians and DJS. They also coordinate art-focused trips to places like Bogota, Colombia.
Museum of Science
Ever since I was a child, my favorite museum has been the Museum of Science.
The Museum of Science is filled with tons of hands-on exhibits and experiences. There's even a butterfly conservatory!
Boston Children's Museum
If you are traveling with kids, the Boston Children's Museum is a must-do, with its interactive exhibits and fun playscapes.
Harvard Museum of Natural History
Last up is the Harvard Museum of Natural History, a smaller, more intimate option for learning about natural history as compared to the Museum of Science.
TIP: To learn how to visit some of these museums for FREE, check out my post about visiting Boston on a budget.
New England Aquarium
The New England Aquarium is another fun and educational spot.
The New England Aquarium has a variety of aquatic exhibits and animals. They also have a heavy focus on conservation and research.
Trolley tour
I recommend Old Town Trolley Tours, as you can hop on and off at different stops along the route.
If you see something you want to explore, you can hop off, do some exploring, then catch the next trolley to continue on your way.
Boston Public Library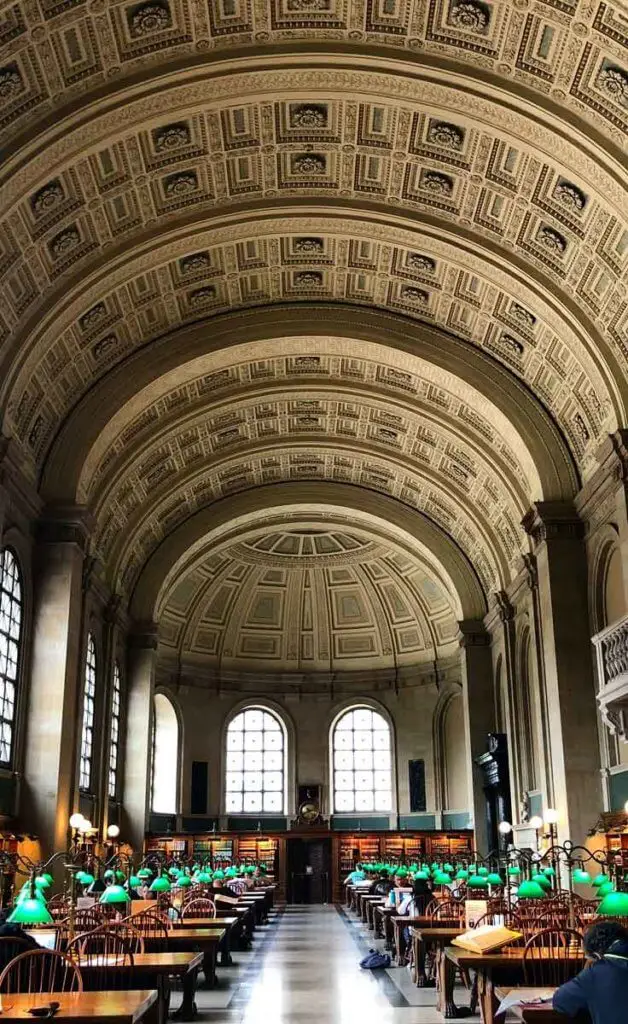 The Boston Public Library (BPL) is the second largest library in the USA (The Library of Congress in Washington, DC is first).
The main branch is located in the heart of Copley Square, with 24 branches scattered throughout the city.
The library includes not just books, but also rare manuscripts and artifacts, art, musical scores, documents, and movies.
The BPL also hosts a variety of free events and offers a limited number of free museum passes to members.
Mary Baker Eddy Library
Not far from the main branch of the BPL, is the Mary Baker Eddy Library.
The Mary Baker Eddy Library is home to the research and writings of Mary Baker Eddy, founder of Christian Science.
You can also visit the Mapparium, a 3-story stained glass globe of the world.
14. John F. Kennedy Presidential Library and Museum
Over in Dorchester, next to the University of Massachusetts' Boston campus, is the John F. Kennedy Presidential Library and Museum.
This library houses books, papers, and other materials from former US President, John F. Kennedy, as well as a collection on Ernest Hemingway.
Tour the college campuses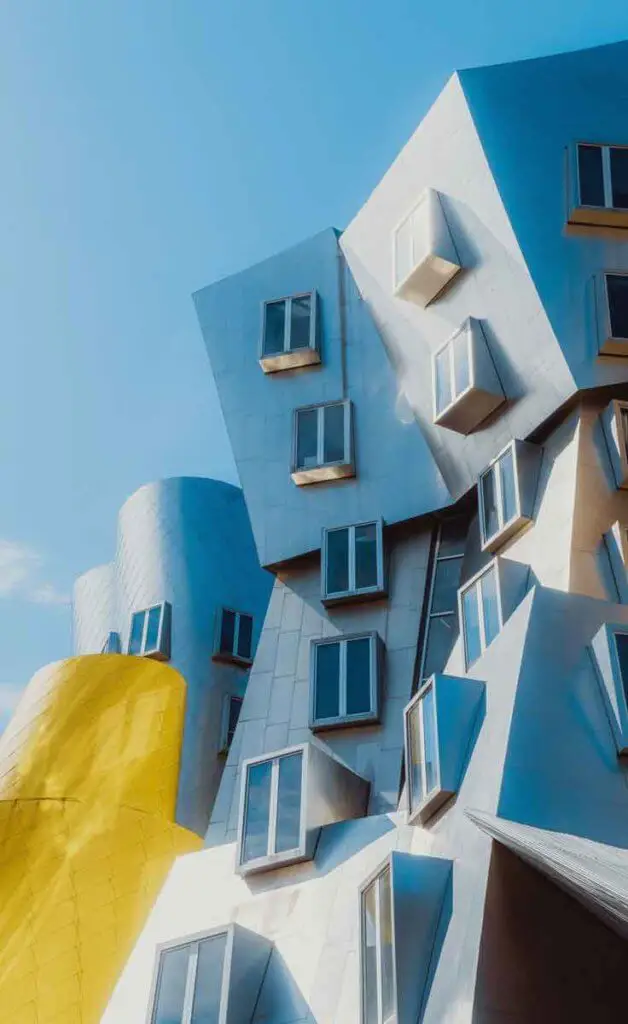 I might be biased, as I went to graduate school at Northeastern University, but Boston is arguably the best college town in the USA.
It is home to institutions like Boston College, Boston University, Harvard University, Massachusetts Institute of Technology (MIT), Northeastern University, and Tufts University.
Many of these institutions offer tours for free.
One of the more popular schools in the area to visit is Harvard University, just across the Charles River, in Cambridge, MA.
To see this Ivy League institution, I recommend the very fun "Hahvahd Tour," led by real Harvard students.
The Freedom Trail
The Freedom Trail is a 2.5-mile trek from the Boston Common to the Bunker Hill Monument and the USS Constitution.
This popular urban trail takes visitors past 16 historically significant landmarks and sites, such as the Old State House, Paul Revere's house, and the Granary Burying Ground.
Boston Tea Party Ships and Museum
The Boston Tea Party Ships and Museum take you back in time to one of the most significant events in US history.
There's even an opportunity to throw some tea overboard one of the ships and a tea room for afternoon tea.
Ghosts & Gravestones haunted tour
Ghosts & Gravestones is the best ghost tour in the city. The tour takes place at night aboard an old trolley. To add to the spooky ambiance, the tour guides dress up as ghosts, too.
NOTE: This tour is NOT for families with young kids. Kids under 6 are not allowed and kids under 13 are discouraged due to loud noises and scary content.
Boston Public Garden
One of my favorite things to do in the city is hangout in the Boston Public Garden during the warmer months.
It's a great spot for people watching, picnics, and leisurely walks.
TIP: The Public Garden is also one of my favorite places to photograph. If you're looking for photo tips for the Public Garden, check out Photowalks' Public Garden tour.
Boston Common
Across from the Boston Public Garden is the Boston Common, both of which make up a network of green space referred to as the Emerald Necklace.
This park includes 50 acres with sports fields, the Central Burying Ground (a cemetery from the mid-18th century), a bandstand stage, and a skating pond. During the Summer, you can take a leisurely ride on a swan boat, too.
And please, whatever you do, do not call it Boston Commons. There's no S at the end.
The Rose Kennedy Greenway
Another network of parks across the city is The Rose Kennedy Greenway.
This includes various outdoor spaces in the North End, Fort Point Channel, Wharf District, Dewey Square, and Chinatown.
The section of the Rose Kennedy Greenway in the Wharf District includes a carousel and food trucks, as well as a seasonal beer garden.
The Charles River Esplanade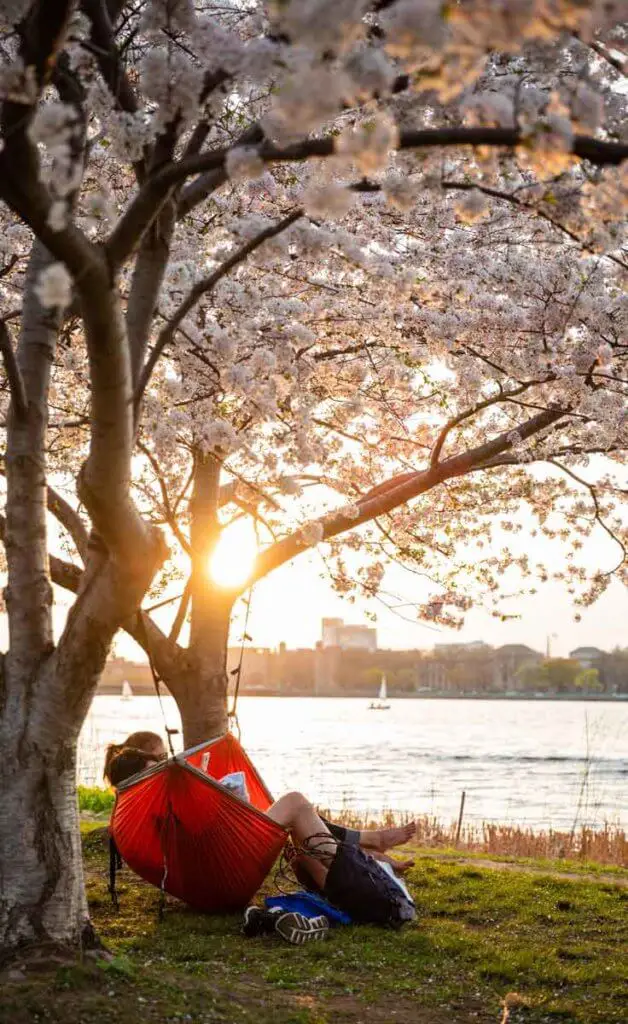 Another lovely green space to visit is the Charles River Esplanade, which runs between Boston and Cambridge, MA.
There are a lot of activities available along the Charles River, such as bike and running paths, canoeing, kayaking, and sailing.
The Hatch Shell at the Esplanade shows movies during the Summer, as well as concerts and weekly Zumba classes.
The Wharf District
Yet another spot to hit up for some outdoor fun is the Wharf District, just outside the North End.
From the Wharf District you can join a whale watch, visit the Harbor Islands on a boat cruise, or experience the wild Boston Codzilla: Thrill Boat Ride.
Castle Island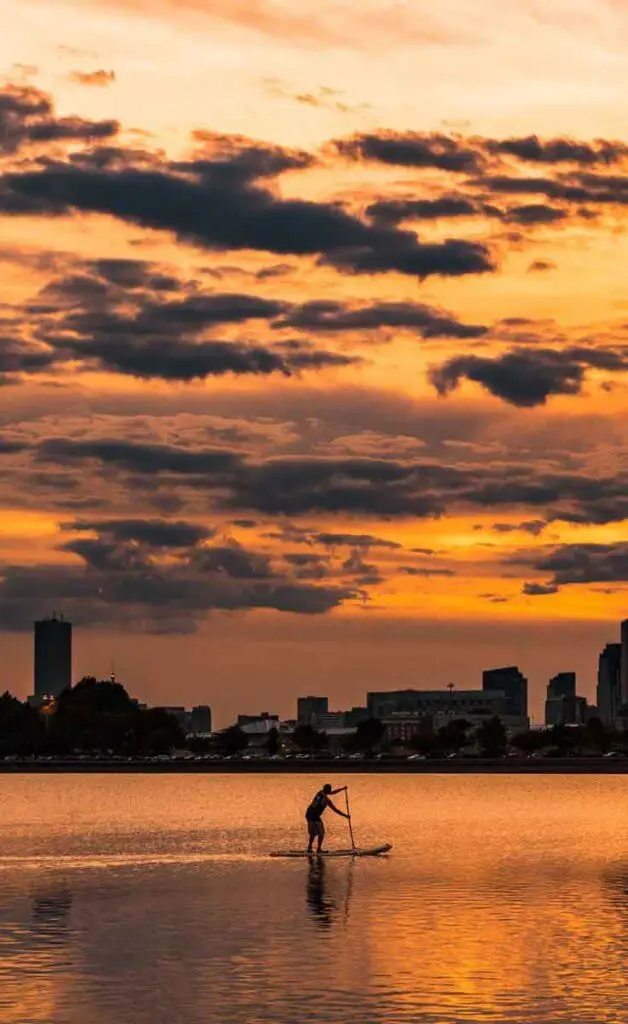 Last up for outdoor activities is Castle Island in South Boston. At Castle Island, visitors can tour Fort Independence and stroll along the beach.
Walking tours
If you want a more intimate look into the various neighborhoods in Boston, try Photowalks Tours.
Photowalks offers tours in neighborhoods like the Freedom Trail, North End, Beacon Hill, and Back Bay.
Bike tour
Urban Adventours runs some great bike tours where you can bike part of the Freedom Trail, swing by Fenway Park, visit the North End, and more.
Admire the skyline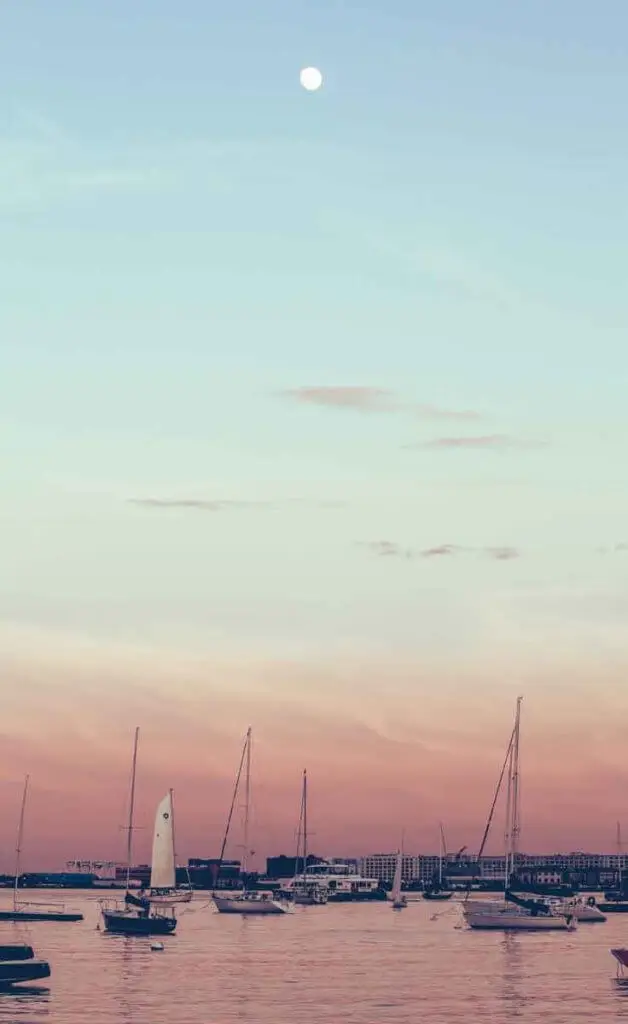 Boston has a gorgeous skyline, especially with gorgeous sunrises and sunsets.
I definitely recommend checking out the skyline, even if it's in the middle of the day.
Here's an overview of my favorite spots to admire the skyline.
On the Brookline border is Summit Avenue, a hill that stretches between Commonwealth Avenue and Beacon Street.
At the peak of the hill, you can take in a beautiful view of the skyline from Corey Hill Outlook Park.
Another fantastic view of the city can be seen from across the Charles River on the riverbank along Memorial Drive.
If you don't mind paying for the view, you can see the city from high up at the Skywalk Observatory or by securing a reservation at the Top of the Hub Restaurant & Lounge.
Both of these spots overlook the city from high up in the Prudential Tower.
Brewery tours
Samuel Adams offers tours throughout the week, except for Sundays and holidays.
Tours last about an hour and include a tasting of classic and specialty brews.
Visitors can also pick up growlers of a small, rotating selection of brews.
Harpoon Brewery offers tours of their city brewery every day of the week, with the exception of holidays.
Tours at Harpoon Brewery also include tastings of classic and specialty brews.
All tours end at their on-site beer hall, where you can order full pints of beer and eat tasty pretzels.
For guided tours that visit multiple breweries and beer halls, check out the Boston Brewery Tour.
Aside from tours of local breweries, there's also a constant stream of craft beer festivals in Boston.
Go on a shopping spree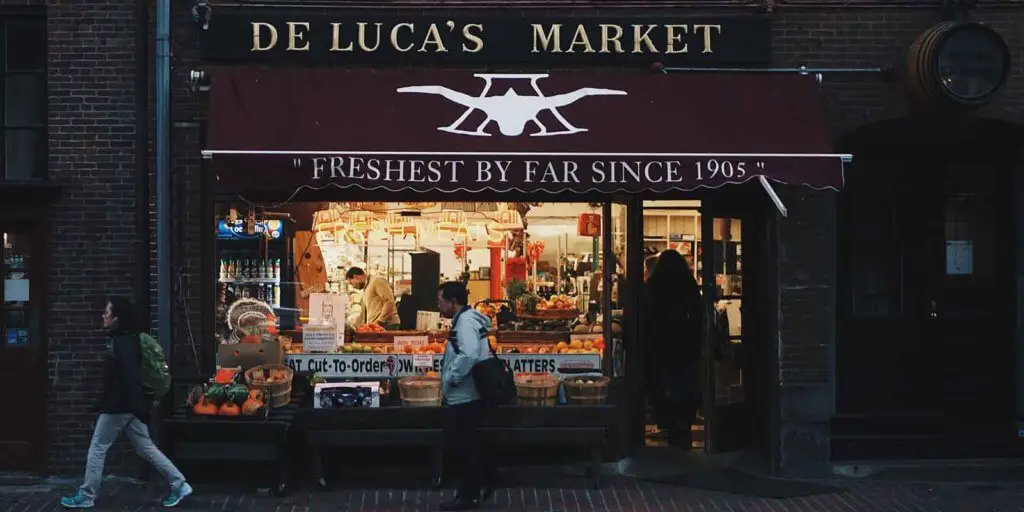 If shopping is the main event for your trip, there are 5 key areas to hit up:
Downtown Crossing
Faneuil Hall Marketplace
Newbury Street
SoWa Open Market
The Shops at Prudential Center and Copley Place
Downtown Boston includes a shopping district known as Downtown Crossing.
Downtown Crossing features a pedestrian mall with a variety of shops and stores, such as Macy's, Marshall's, TJ Maxx, Old Navy, and Primark.
Not far from Downtown Crossing is Faneuil Hall Marketplace, another great district full of shopping and restaurants, such as Lucy's League (a must for female sports fans), Newbury Comics, and Wicked Good Cupcakes.
Next up is the famous Newbury Street. Newbury Street is about a mile long and is lined with a mix of affordable and upscale retailers, independent boutiques, art galleries, and restaurants.
A few of my favorite shops on Newbury Street include Kiehl's, Lush Cosmetics, Revolve Consignment, Sea Bags, Urban Outfitters, and Zara.
As for restaurants and cafes on Newbury Street, I frequent De Luca's Market, Emack & Bolio's Ice Cream, JP Licks, Lolita Cocina & Tequila Bar, Mother Juice, Stephanie's on Newbury, and Thinking Cup.
Last but not least, are The Shops at Prudential Center and Copley Place.
While technically separate shopping centers, they are connected by a skywalk, so you can easily shop between the two.
Here you can hit up Sephora, Vineyard Vines, J. Crew, Neiman Marcus, or even stop for services at a Roman Catholic chapel.
The Shops at Prudential Center is also home to Eataly, an Italian food market that also houses several restaurants and food stalls.
Take a day trip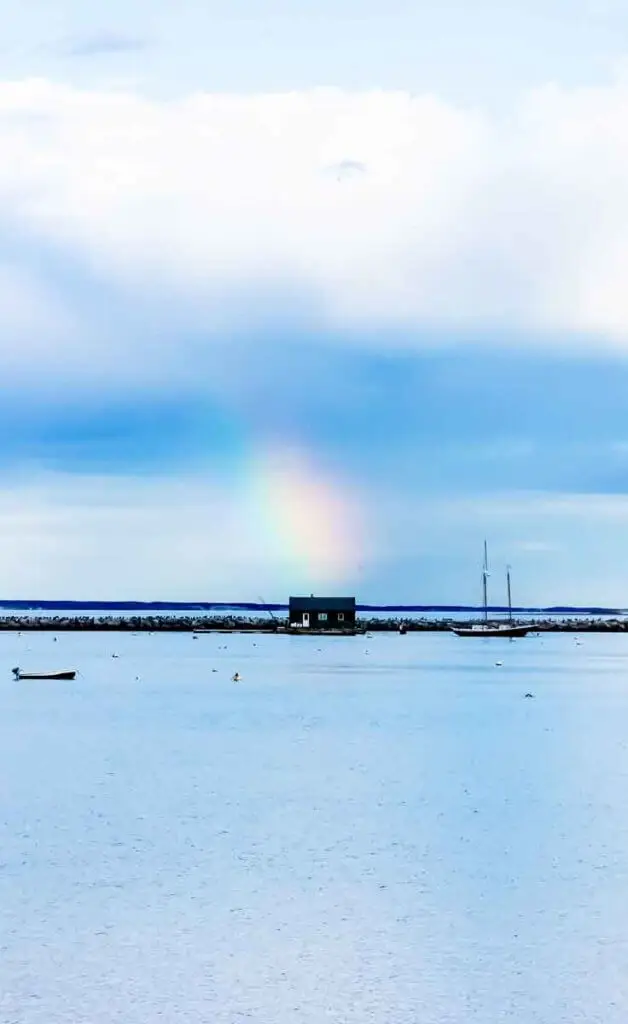 There are so many lovely New England towns within a short drive or train ride away from the city, that it would be wrong of me not to suggest taking a day trip away from the city.
Salem, MA is just a short drive or commuter rail train ride from the city.
While Salem is lovely any time of the year, my favorite time to visit is in October, due to the month-long Halloween celebration.
Be sure to check out my post on Salem in October for tips if you decide to visit in the Fall!
If architecture is more your thing, take a day trip out to Newport, RI, where you can tour gorgeous mansions overlooking the ocean.
Provincetown, located at the very tip of Cape Cod, is another great option for a day trip.
To make your visit more doable as a day trip, I recommend taking the ferry, which takes about 90 minutes.
Provincetown is filled with lots of cute shops, restaurants, bars, and galleries. Provincetown is also a well-known LGBTQ friendly destination.
Another beautiful seaside destination is Martha's Vineyard, which is accessible by plane and ferry.
Spend the day visiting a beach, shopping, boating, or fishing. Guided tours to Martha's Vineyard are also available for a reasonable price.
For more ideas on where to go, check out my posts about the best day trips from Boston and things to do in Massachusetts in the Fall.
---
About the author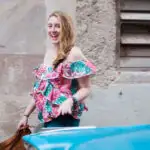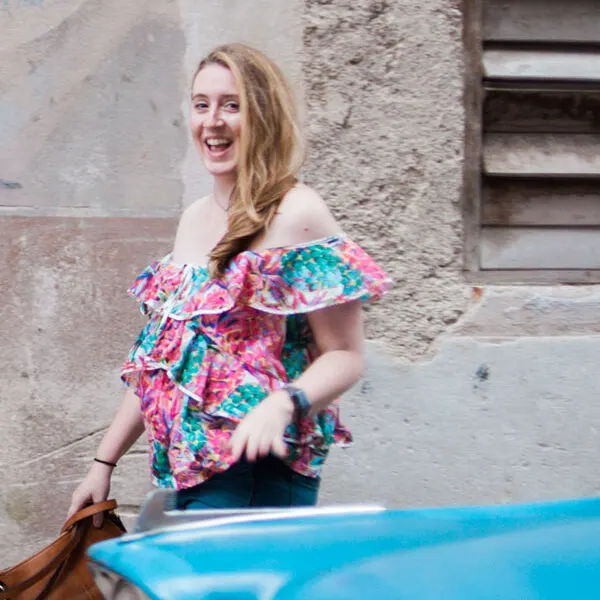 Meg Frost is a Boston-based travel blogger that helps people embrace technology to make vacation planning and traveling wicked easy, affordable, and fun.
She holds an M.A. in Journalism from Northeastern University and B.S. in Communication & American Studies from University of Miami.
---
This post was originally published in April 2016. It was last updated November 5, 2022.