Isn't Halloween such a fun holiday to celebrate?
Luckily I live near one of the best places to celebrate Halloween: Salem, Massachusetts.
Salem is known for the infamous witch trials of the late 17th century where 20 innocent people were executed after being judged guilty of practicing witchcraft.
Despite its dark history, Salem is now full of whimsical shops, delicious restaurants, and classic New England charm.
And true to its dark roots, Salem comes alive in the Fall to celebrate the dark and spooky holiday known as Halloween.
For tips on where to stay, where to eat, and what to do in Salem, Massachusetts in October, keep reading for my guide to visiting Salem, Massachusetts for Halloween.
How to get from Boston to Salem
More likely than not, if you're coming from out of town, you'll be flying into Logan International Airport in Boston, MA.
Boston's Logan Airport the closest international airport to Salem, MA.
By car
From Boston, you can drive or take public transportation to get to Salem.
Usually MA-1A N is the quickest route from Boston to Salem (and it's also the scenic route!).
That said, I highly recommend using the Waze navigation app for the quickest route based on traffic, road conditions, and so on.
For more tips on apps to use for road trips long and short, check out my post about the best apps for road trips.
By public transportation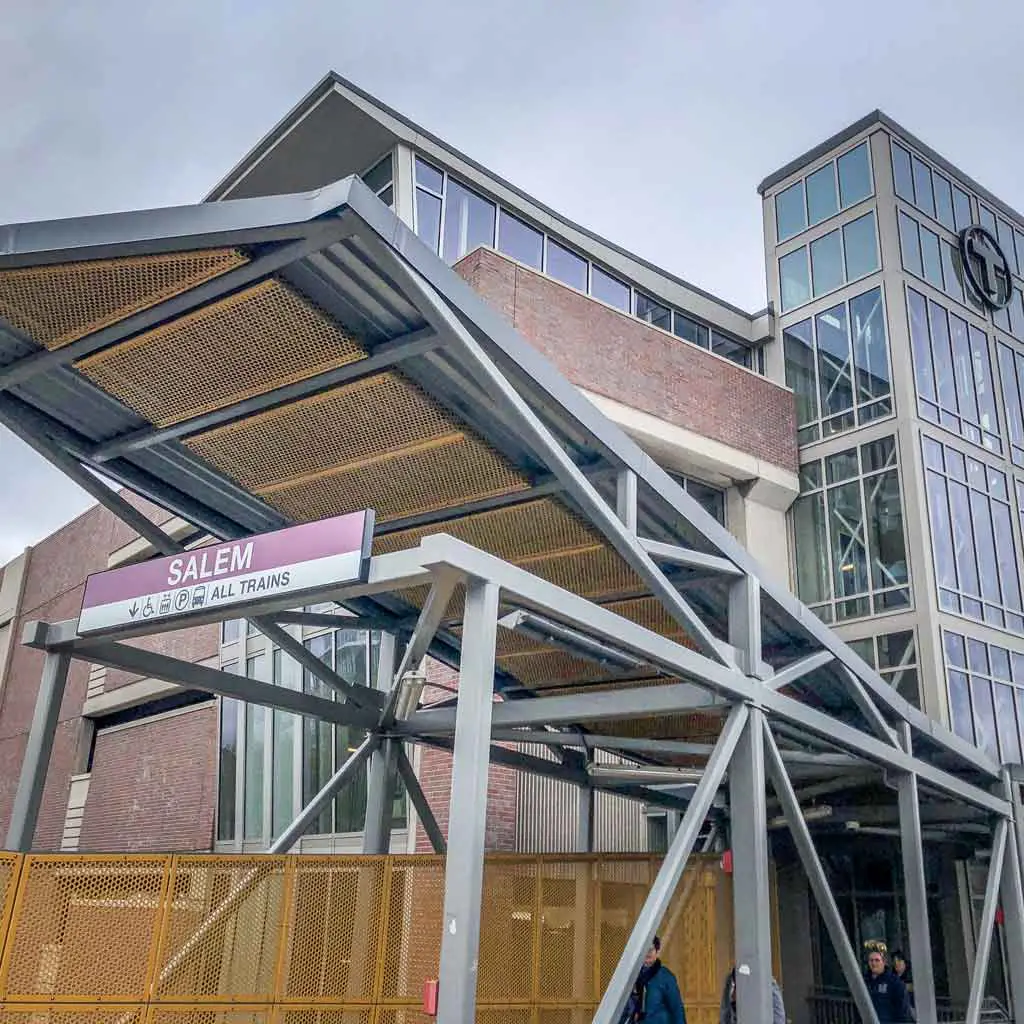 There are 2 ways to get to Salem, MA via public transportation.
One way is to take the MBTA Blue Line toward Wonderland Station, then take the 450 Bus to Salem Depot.
To be honest, this is terribly inconvenient and takes up too much time away from your vacation or day trip.
Instead, I recommend taking the MBTA Commuter Rail from Boston's North Station to Salem on the Newburyport/Rockport line.
Tickets can be purchased from a kiosk inside North Station or via the MBTA app.
You'll need a Zone 3 ticket if you're traveling from North Station.
Be sure to check the kiosk or app if you're traveling from a different station, as you may need a different zone ticket.
The Salem stop is the 4th stop from North Station, so the ride is pretty quick.
By ferry
You can also get to Salem by ferry through Boston Harbor Cruises.
The ferry operates from mid-Spring to mid-Fall on a set schedule. You can get your tickets on this page.
The ferry runs between 1 Long Wharf in Boston's seaport district, right by the New England Aquarium, and the Salem Ferry port, located off Derby street in Salem.
Where to stay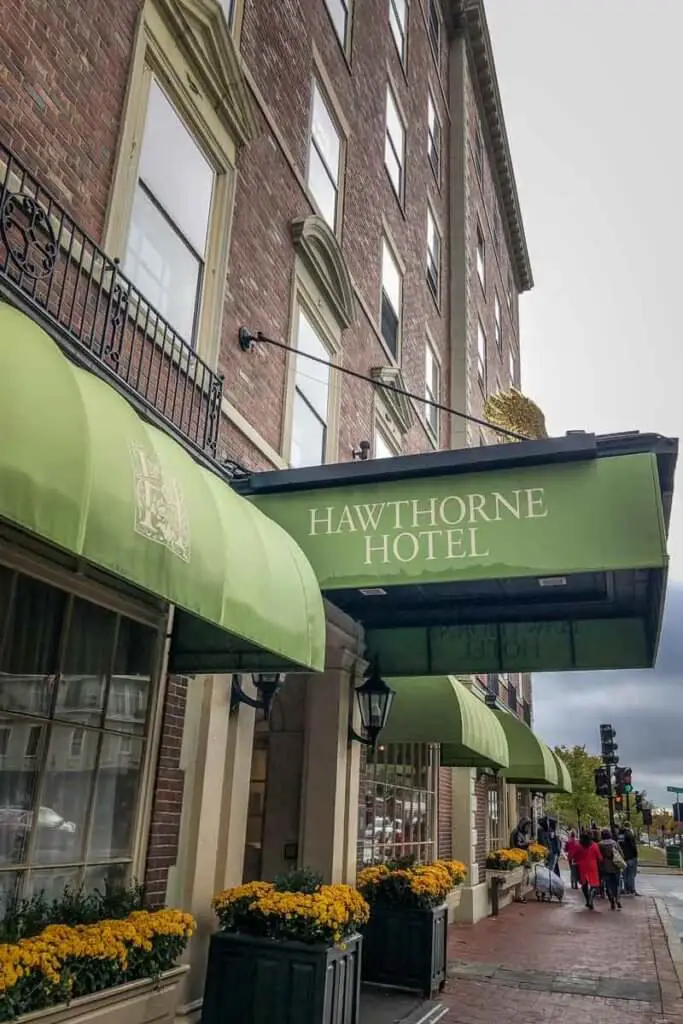 Salem, Massachusetts in October is the busiest month for tourism.
Hotels book up fast and room prices go up the closer it gets to Halloween season, so be sure to book your room as far in advance as you can.
Many of Salem's hotels will open for bookings roughly a year ahead.
For the quintessential Salem, MA experience, I recommend the Hawthorne Hotel.
The Hawthorne Hotel opened in 1925 and has welcomed over 1 million guests since. Oh, and they are dog-friendly, too!
The Hawthorne Hotel is located close to Essex Street and a few of the main attractions in Salem.
You'll be able to walk to most of the things you want to do or a quick Lyft ride.
If you're craving waterfront views, I recommend Salem Waterfront Hotel.
It is located in front of the Pickering Wharf Marina and about a block from the Salem Maritime National Historic Site.
BONUS: Two doors down from the hotel is Salem's best coffee shop, Jaho Coffee Roaster & Wine Bar.
Yes, coffee AND wine. Surely I don't need to tell you why I love Jaho so much!
For a modern, artistic boutique hotel stay, go with The Merchant Salem.
This small hotel (just 11 rooms) is impeccably decorated and bound to leave you creatively inspired.
As with the other hotels mentioned in this post, The Merchant Salem is closely located to the best spots in Salem.
Where to eat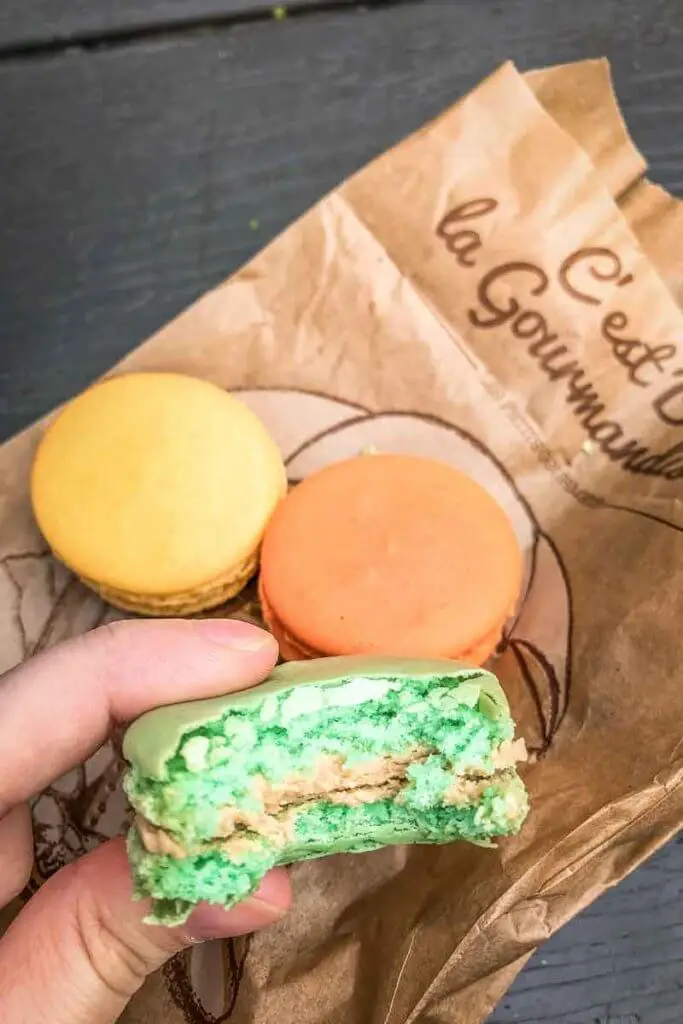 Salem, MA might be a suburb, but its food scene is pretty tasty!
If you're looking for a place to eat or somewhere to stop for a drink or 2, keep reading for my recommendations on the best bars and restaurants in Salem, MA.
Gulu Gulu Café is another delicious restaurant in Salem, MA.
Gulu Gulu Café features tasty crepes, sandwiches, salads, and other typical cafe dishes.
Whether you're looking for a filling brunch, snack, or dinner, you'll definitely leave satisfied after a meal at Gulu Gulu.
If you're craving seafood while touring this coastal town, I recommend Turner's Seafood at 43 Church St.
Turner's Seafood features freshly caught New England seafood, including an oyster bar, for lunch and dinner.
Make your weekend cheat day even more epic with treats from Goodnight Fatty at 1 Washington Sq.
This sweet shop is only open on weekends from 11 AM to 11 PM to help you satisfy those sweet tooth cravings.
Caramel French Patisserie is a cozy bakery at 281 Essex St., just outside of the main area where Haunted Happenings takes place.
I love their macarons, especially the Fall seasonal flavors, like pumpkin and maple.
Where to grab a drink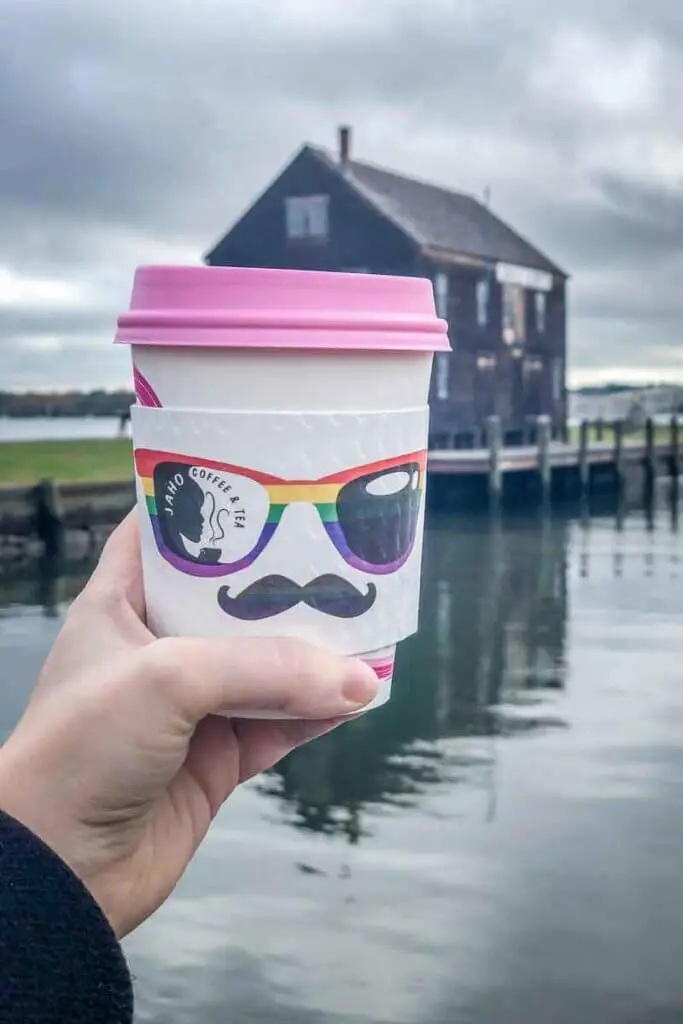 Jaho Coffee Roasters & Wine Bar, at 197 Derby St., is one of my favorite spots in Salem.
The coffee is great, but if you're looking for a glass of something stronger, Jaho has you covered!
Plus, Jaho is located along the waterfront, so you can take your coffee to go and enjoy it while strolling amidst the ocean view.
One of the coolest bars I've been to in the Boston area is Bit Bar at 278 Derby St. in Salem, MA.
As the name suggests, this hoppin' bar specializes in classic arcade games, like Pac Man, along with thirst-quenching drinks and comfort food.
It's basically like a Chuck E. Cheese for adults, but way cooler.
What to do in Salem, Massachusetts for Halloween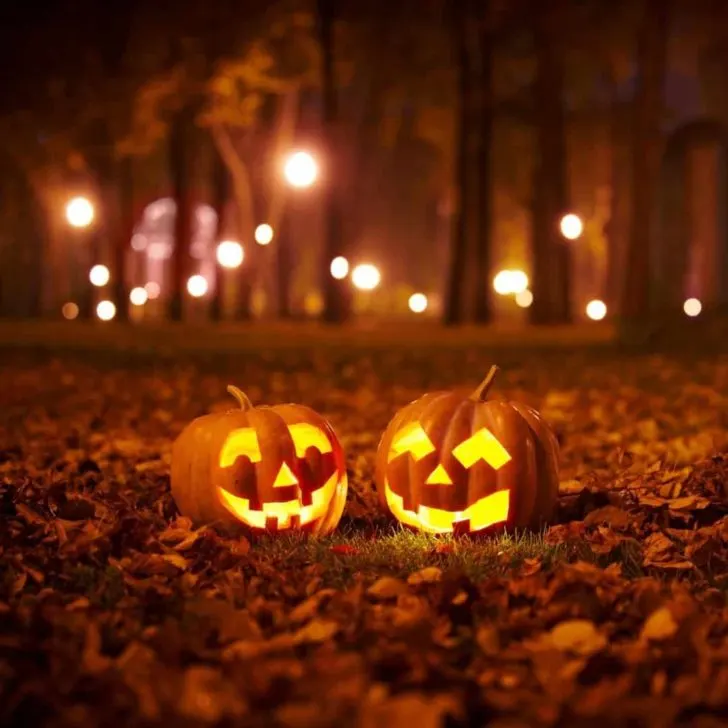 While Salem is a lovely day trip from Boston any time of the year, Salem, Massachusetts in October is truly a bucket list experience.
The ultimate Salem Halloween event and attraction is Haunted Happenings.
Haunted Happenings is a collection of events to celebrate Halloween in Salem, MA.
The events start around mid-September, though most of the events take place during October.
There's a half marathon, concerts, costume parties, carnival rides, psychic readings, fair food, film screenings, a beer garden, a grand parade, and much more.
Part of the appeal with Haunted Happenings is that all of the downtown Salem businesses get in on the celebration.
For example, the historic Hawthorne Hotel hosts an annual costume ball and Essex street is lined with booths full of local vendors selling their products.
This month-long Halloween celebration is most definitely a trip to add to your bucket list.
As a local, I try to make it at least once a year, if not more!
Aside from this fabulous celebration, check out my list of the best things to do in Salem, MA and best tours in Salem for ideas on what to do in Salem during your visit.
Halloween costumes for Salem
If you're visiting Salem, MA for Halloween, a costume is a must!
Tons of people visiting during this time wear costumes while wandering around the city, so you'll get a major case of FOMO if you don't.
Check out my favorite Halloween costume ideas below.
If you'll be attending one of the many Halloween-month parties, be sure to get your costume or outfit on lock-down well ahead of your trip.
Halloween is a big deal in Salem, MA, so don't hold back.
P.S. Pictures or it didn't happen!!
What will you do in Salem, Massachusetts at Halloween?
Let me know what you'll be up to in Salem, MA this year in the comments below.
For more places to visit in the Fall, check out my posts on the most haunted places in the USA, Massachusetts in the Fall, and New England in the Fall.
---
About the author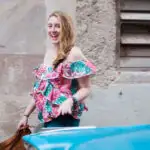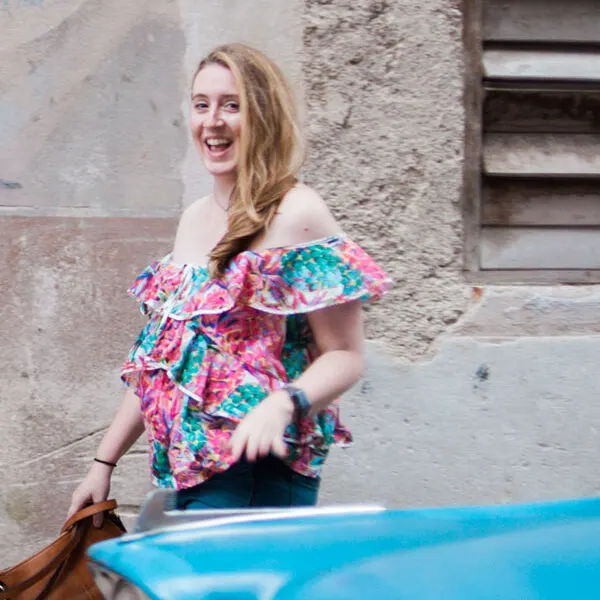 Meg Frost is a Boston-based travel blogger that helps people embrace technology to make vacation planning and traveling wicked easy, affordable, and fun.
She holds an M.A. in Journalism from Northeastern University and B.S. in Communication & American Studies from University of Miami.
---
This post was originally published on October 8, 2016. It was last updated August 17, 2023.