Like many cities, Washington, DC is packed with deliciously mouth-watering restaurants.
So many, that it can be overwhelming to decide where to eat. That's where I come in!
I'm a frequent visitor and have sampled food all over DC, so let me help you decide where to go. From bottomless brunch spots to sticky sweets, here are the best places to eat in DC.
Best seafood restaurants in DC
Given its location along the eastern coast of the US, there are some great seafood restaurants in DC. Keep reading for my top 4 picks.
Stop by BlackSalt Fish Market & Restaurant to pick up fresh seafood to make at home or sit down for a delicious meal.
BlackSalt Fish Market & Restaurant focuses on sustainable, high-quality catch, which ensures healthy populations of fish in the ocean by avoiding overfishing and bycatch.
Hank's Oyster Bar features classic seafood fare with 4 locations in DC and a fifth in Alexandria, VA. Hank's also has a great brunch menu.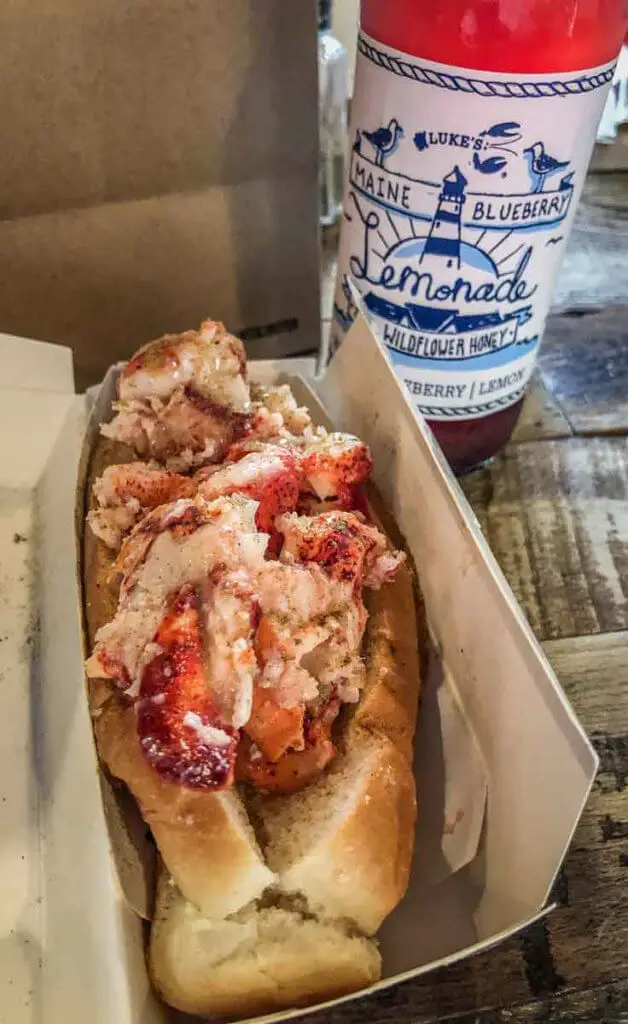 Looking for a lobster roll? Luke's Lobster is THE place!
Luke's is so yummy that its popularity has BLOWN UP over the past few years. Since I first added Luke's to this post in 2016, the chain has expanded around the US and even has locations in Asia!
If you're looking for an upscale pick with a mix of seafood and non-seafood options, check out Ocean Prime.
Ocean Prime is located about 1 block behind The White House. Its menu includes mainly seafood and steak, as well as a raw bar and sushi. If you're in town to see a show, be sure to check out their theater menu.
Best burger places in DC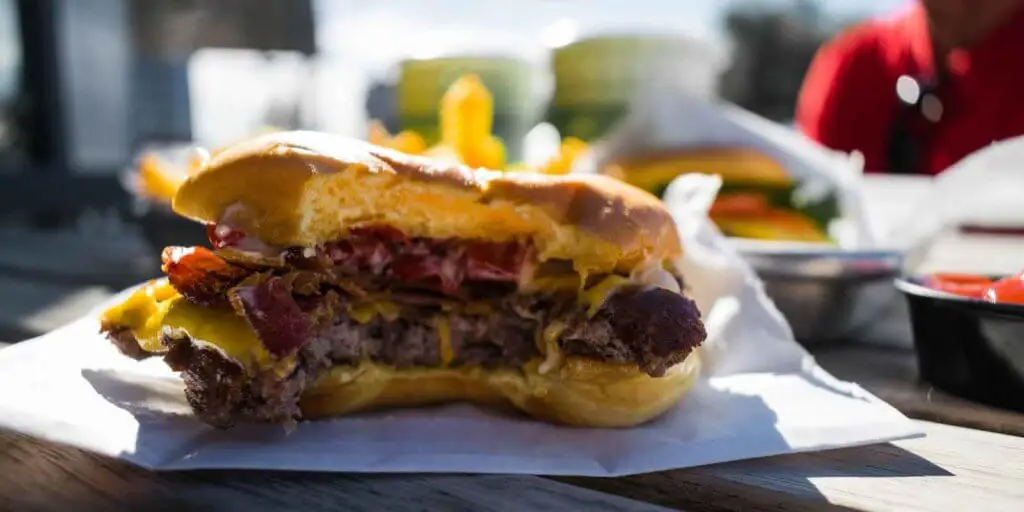 The only problem in DC is there are almost too many burger joints to choose from.
Here are 4 of the best burger joints to eat in DC to pick from when you catch a burger and fries craving!
For killer shakes and burgers made from farm-fresh meat, head to Good Stuff Eatery.
If the freshness isn't enough to draw you in, let former First Lady and tastemaker Michelle Obama convince you. Good Stuff Eatery is one of her DC faves!
If you're adventurous with different kinds of meat, check out BGR The Burger Joint.
While their beef burgers are tasty, they also serve up several excellent non-beef options, such as the ahi tuna burger or California turkey burger.
I'm a sucker for Shake Shack, a burger chain that has made its way to DC.
What I like about Shake Shack is its simple menu: burgers, dogs, fries, and shakes. It makes ordering super simple, and the food is yummy and quick.
Owned by famed grillmaster, Chef Bobby Flay, Bobby's Burger Palace serves up interesting burger combos, with a featured combo that changes every month.
Plus, any burger on the menu can be made with beef, chicken or turkey burger. And there are a few vegetarian options available.
Soul food restaurants in Washington, DC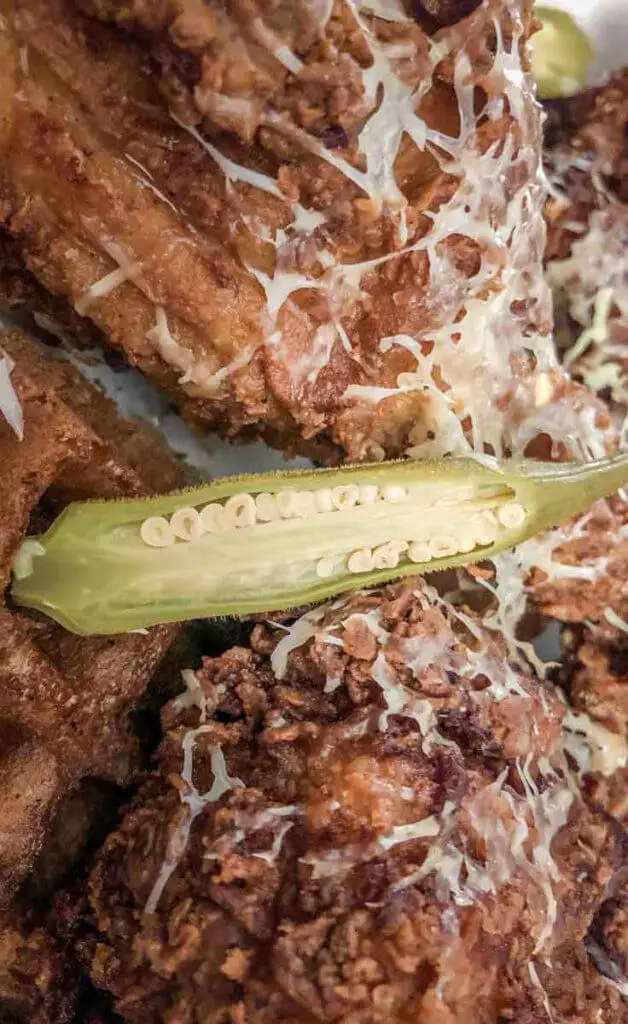 Whether you're craving BBQ, fried chicken, Creole, or Southern comfort food, these are the best soul food restaurants in Washington, DC.
Head to Due South in the Navy Yard for Southern comfort food and craft brews.
Located not far from the main restaurant, you can grab food to go at Due South Dockside, down by the waterfront.
For Texas-style barbecue and live music, check out Hill Country Barbecue Market.
They also have PB&J cupcakes on the dessert menu!
For affordable soul food after a few drinks out with friends, check out Oohh's and Aahh's.
On Friday and Saturday night, both locations are open until 4am, making it a perfect stop for a post-drink snack.
Another fun twist on Southern soul food in DC is Succotash.
While most dishes are classic Southern, some have a Korean twist, such as collard greens, kimchi, and country ham.
Best brunch spots in DC
Who doesn't love a good brunch with omelettes, burgers, pastries, and mimosas? Mmmm, mimosas!
If you get as excited about brunch as I do, check out my favorite brunch spots in DC.
Head to Georgia Brown's on a Sunday to hear live jazz while you chow down on tasty Southern brunch bites.
If you're not a jazz fan, check out Washington, DC's oldest bar and grill, Old Ebbitt Grill, for a more quiet atmosphere.
Old Ebbitt Grill has a good mix of breakfast and lunch dishes during brunch, so if your group can't decide what you want, this is a great place to head so everyone's happy.
If you like to sample all the things, rather than stick to a single dish, check out Ambar.
Ambar focuses on modernized twists on Balkan cuisine, and during their brunch service, you can sample anything from the menu, family-style, including drinks, for just $39!
If you can't decide between breakfast foods or lunch, check out Tonic, nearby George Washington University.
Any restaurant that serves a burger on top of a tater tot waffle with bourbon-maple syrup, or just tots in general, is a must-try.
Last, but not least, perhaps the most popular brunch spot in DC is Founding Farmers.
Founding Farmers is a farm-to-table restaurant owned by ~47,000 members of the North Dakota Farmers Union.
As the name implies, the menu is super fresh. I recommend the crab cake eggs benedict or the bourbon-battered french toast.
Coffee shops in DC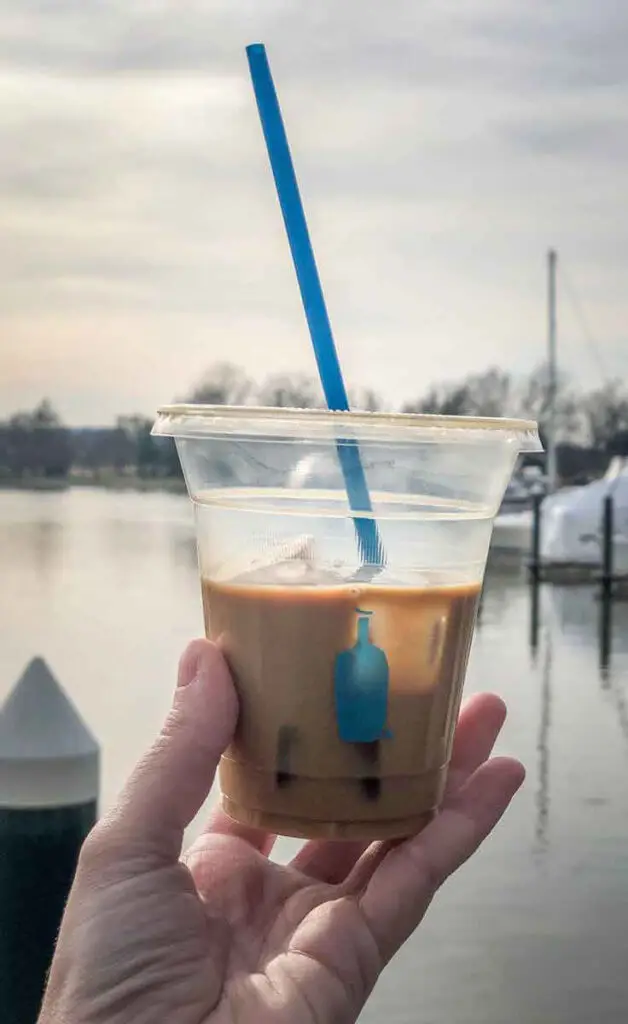 Next time you're craving a caffeine fix while visiting the capital city, hit up one of these coffee shops in DC.
DC-based Swing's Coffee Roasters roasts their own coffee using ethically sourced coffee beans from around the world.
They have 3 cozy coffee bars (2 in DC, 1 in Alexandria), plus a roastery in Alexandria.
Another coffeehouse that serves locally roasted coffee is Filter Coffeehouse and Espresso Bar.
There are 2 small locations, Dupont Circle and Foggy Bottom, both serving coffee from Ceremony Coffee out of Annapolis, Maryland.
NYC-based Gregorys Coffee has 4 locations in DC, all well-worth a visit for a quick snack, coffee, or tasty drink. I recommend the spicy avocado toast and turmeric latte.
For a taste of the South, try Blue Bottle Coffee, a rapidly growing chain with 6 locations in the DC-area.
I LOVE their New Orleans Iced Coffee. It's sweet, but a good afternoon pick-me-up.
When one of you wants coffee and the other needs a cocktail, head to Tryst Coffee House and Bar. Tryst is also an excellent place to eat brunch.
Last, but not least – I can't leave tea lovers in the dark!
If you're looking for a proper afternoon tea, check out Lady Camellia.
Lady Camellia serves tea sandwiches, scones, pastries, and of course, tea, in their small, but quaint, shop in Georgetown.
Best desserts in Washington, DC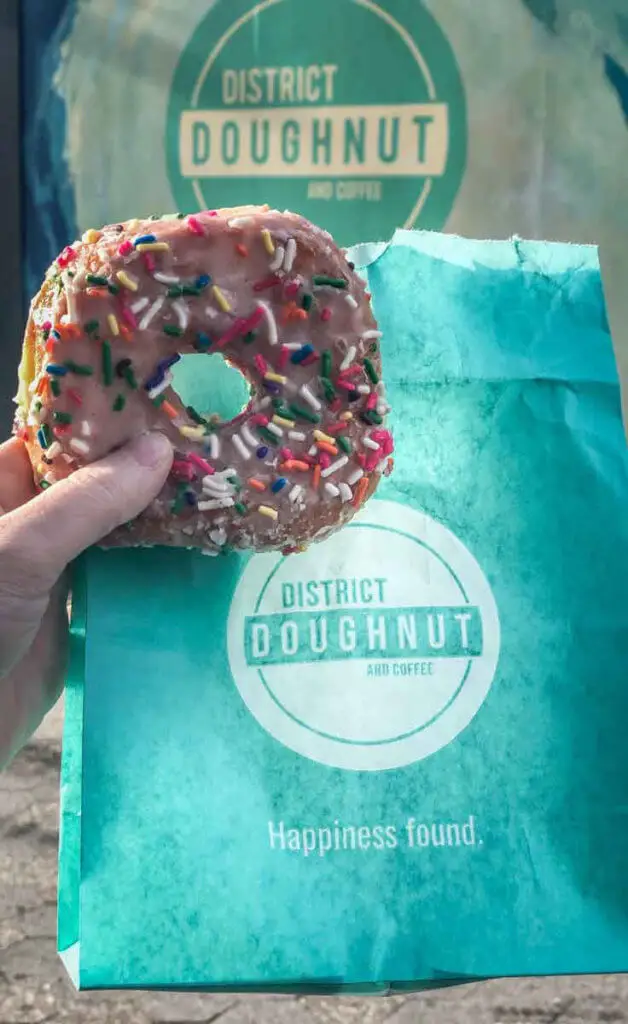 Looking for a snack to satisfy your sweet tooth or to cap off a good night?
Check out these cafés and bakeries with the best desserts in Washington, DC.
Georgetown Cupcake, once the subject of a reality show on TLC called DC Cupcakes, started right in DC!
I love their inventive flavors, like lavender earl grey teacake, chocolate sundae, and strawberry lemonade.
Plus, their cupcakes are always perfectly baked (never too dry or crumbly).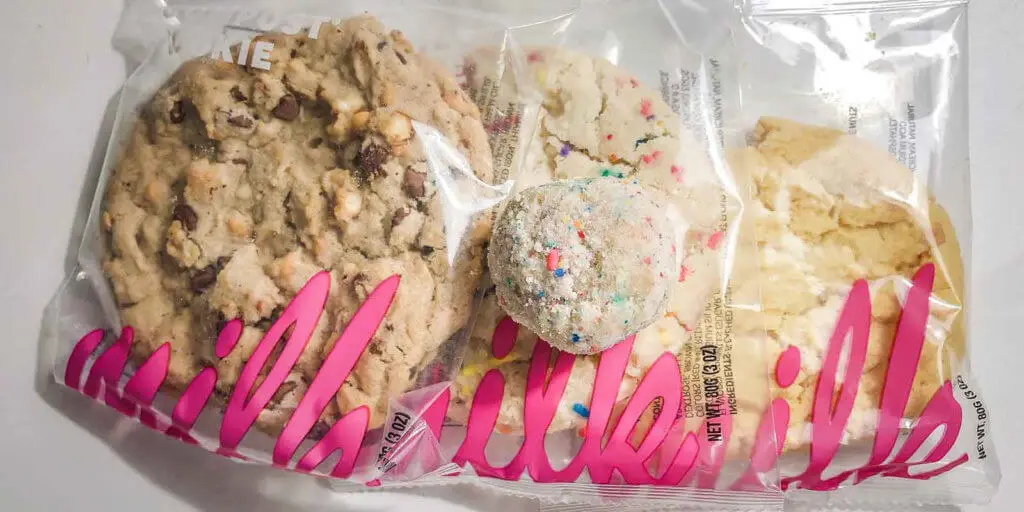 The super popular bakery chain, Milk Bar, has 3 DC locations: Logan Circle, CityCenter DC, and The Wharf.
Milk Bar has delicious cake truffles, cookies, and even cereal milk flavored soft serve ice cream, and other sweet treats.
If bite-sized macarons are more your thing, run, don't walk, to Olivia Macaron in Georgetown.
My favorite is the Fruity Pebbles flavor. But I definitely recommend trying their other fun flavors, like cherry blossom, champagne, and matcha latte.
Olivia Macaron also has locations in McLean, VA and Bethesda, MD.
Another delicious bakery in the Georgetown area is Baked & Wired.
This longstanding DC bakery is a great spot to pick up a variety of sweets, like cupcakes, pies, brownies, and coffee. They also have gourmet bones for pups!
My favorite spot to grab donuts in DC is District Doughnut. Sometimes a funfetti doughnut is all I need to get through a long day!
For hot Summer days, cool off with an ice cream cone from Ice Cream Jubilee.
What I love about Ice Cream Jubilee is their oft-changing featured flavors, like Thai iced tea, banana bourbon caramel, and honey lemon lavender.
Last, but not least, for a classic milk and cookies craving, hit up Captain Cookie and the Milk Man.
Captain Cookie has several locations (Foggy Bottom, Brookland, and Western Market) and 3 food trucks with rotating locations.
Where are your favorite places to eat in DC?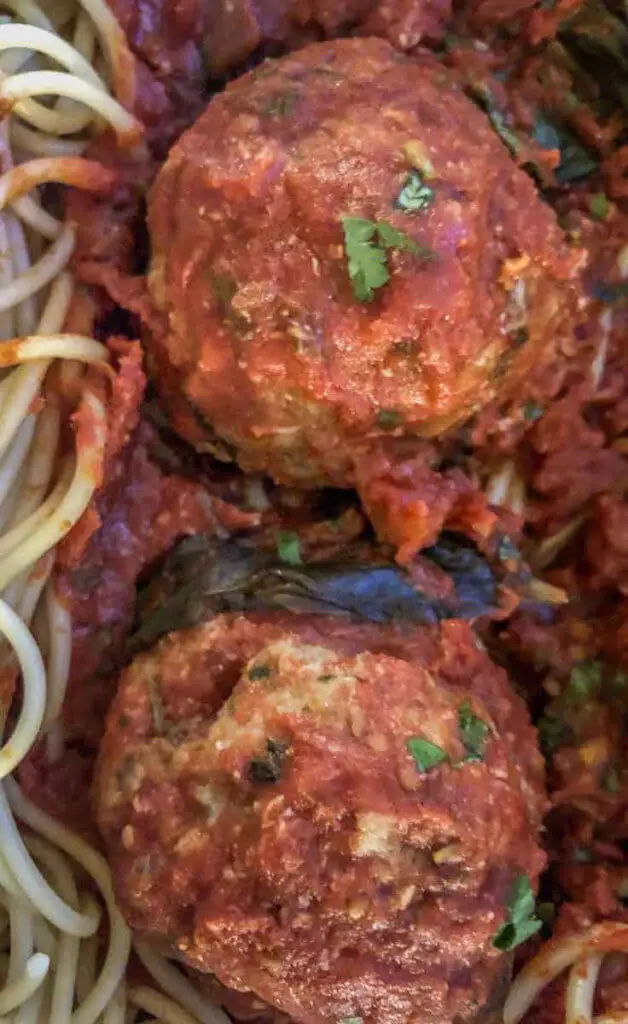 Honestly, I could write more and more about all the great places to eat in DC.
But, I should probably stop at some point so you can get out there and sample all of the great places I've already recommended.
Before I let you go, here are 3 more mouth-watering restaurants in DC to check out.
For family-style Italian food, including delicious meatballs and tiramisu (my personal fave comfort food meal), head to Carmine's.
Warm up with savory ramen at the super popular toki underground.
Where are your favorite places to eat in DC?
For more DC travel tips, check out my post about what to do in Washington, DC and best places to stay in DC.
---
About the author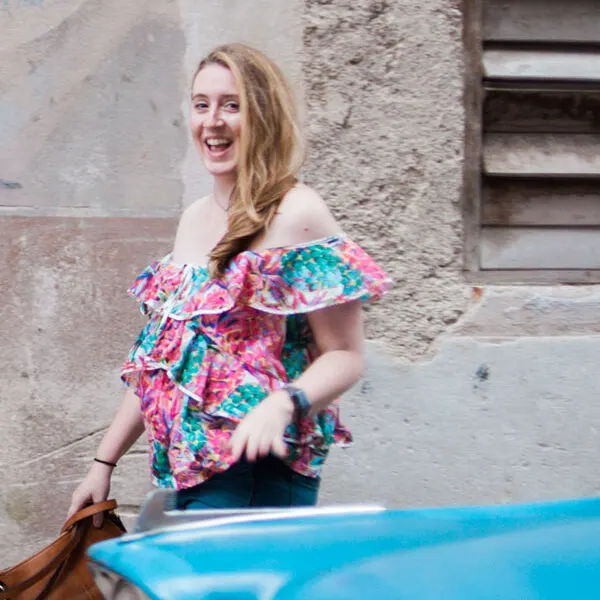 Meg Frost is a Boston-based travel blogger that helps people embrace technology to make vacation planning and traveling wicked easy, affordable, and fun.
She holds an M.A. in Journalism from Northeastern University and B.S. in Communication & American Studies from University of Miami.
---
This post was originally published April 1, 2016. It was last updated November 2, 2022.