Is Boston on your travel bucket list, but you can't decide when to visit?
Well, you're in luck! Boston is where I call home, so I know all the best times to visit the city.
Boston has tons of festivals pretty much any time of the year, and I recommend picking one to center your trip around.
I don't want to steal all your time, so I curated a list of the 20 best Boston festivals so you can plan some fun things to do while you're in town.
1. Boston Arts Festival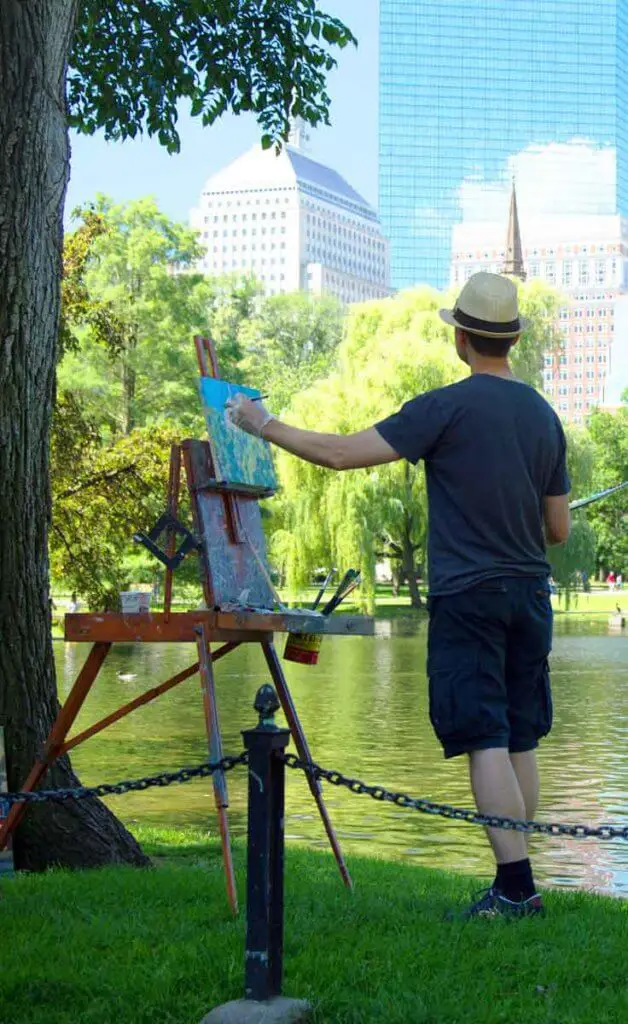 The Boston Arts Festival takes place over a weekend in the late Summer or early Fall. This city-sponsored festival celebrates both visual and performing arts.
The main location of the festival happens at Christopher Columbus Waterfront Park, right where the North End and Waterfront neighborhoods meet.
In addition to the festivities at Christopher Columbus Waterfront Park, art studios across the city hold open houses, where you can meet local artists.
Many of the open houses also allow you to purchase art or goods from the artists.
2. ArtWeek Boston
ArtWeek Boston is a bi-annual event that takes place each Spring and Fall.
The event features a vast list of creative experiences across the city through the duration of the festival.
Past experiences include a tour of a recycled instrument studio, a mixology class that used art and fashion as inspiration to create new cocktails, open mic night, gallery tours, literary talks, and much more.
3. Boston Book Festival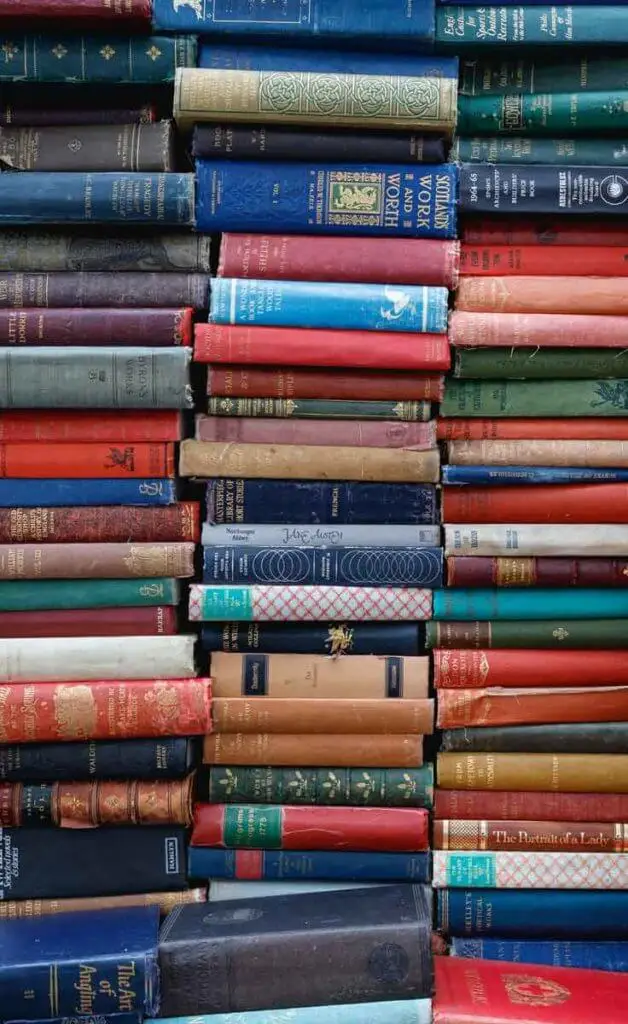 The Boston Book Festival is a weekend perfect for literary lovers.
The festival features writing workshops, readings, vendors, activities, panels, and presentations from well-known authors.
Past speakers include Margaret Atwood, Joyce Carol Oates, and Doris Kearns Goodwin.
As the festival dates change year-to-year, check out the Boston Book Festival website for additional details.
The Boston Book Festival also hosts book and literary events throughout the year in Boston. Additional information on these events can also be found on the BBF website.
4. Boston Comedy Festivals
It's no surprise that Boston hosts several comedy festivals each year.
Boston and its surrounding suburbs have produced a slew of famous comedians, such as Amy Poehler, Elizabeth Banks, and Conan O'Brien.
Check out these 3 comedy festivals in Boston for a laughing good time.
The College Comedy Festival and Beanpot Tournament, held annually in February, is a competitive comedy festival featuring the best Boston-area college improv groups.
The Women in Comedy Festival is a month-long celebration of women in comedy, with a variety of comedy events in Boston.
Visit the Women in Comedy Festival website for more information on the next festival, including dates, times, and locations.
Last up is the Boston Comedy Festival, a 9-day event featuring over 100 comedic performers, held annually in November.
5. Boston Dragon Boat Festival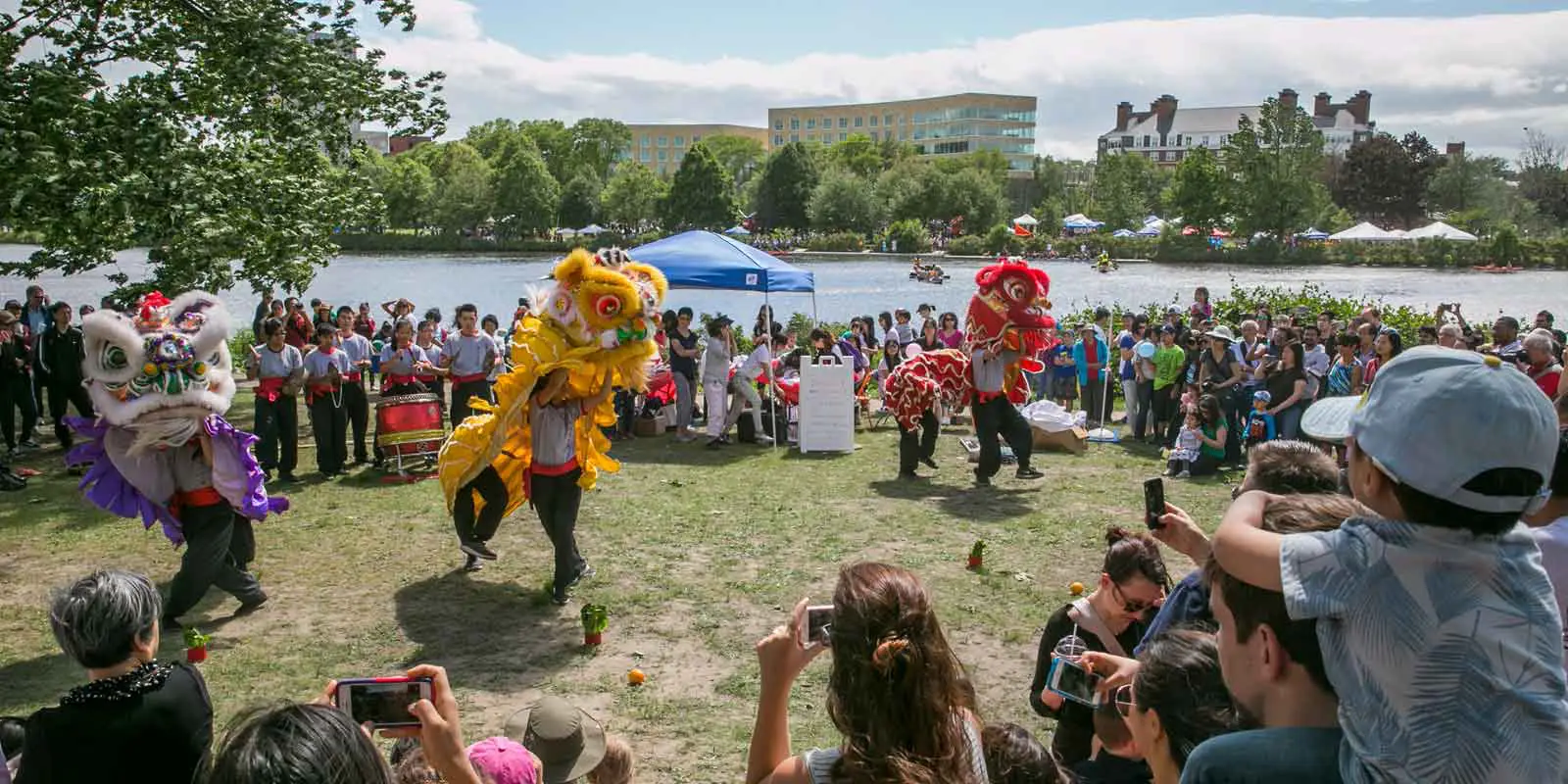 A popular cultural festival in Boston is the Boston Dragon Boat Festival.
The event takes place annually on the 5th day of the 5th moon (typically somewhere in May or June).
At this festival, groups race down the Charles River in dragon boats to honor revered Chinese poet and politician, Qu Yuan.
Dragon boat races in honor of Qu Yuan are long-time Chinese tradition. The Boston Dragon Boat Festival started in 1979, making it the first in North America.
The Boston Dragon Boat Festival also includes performances, demonstrations, and all around fun.
6. Independence Day aka 4th of July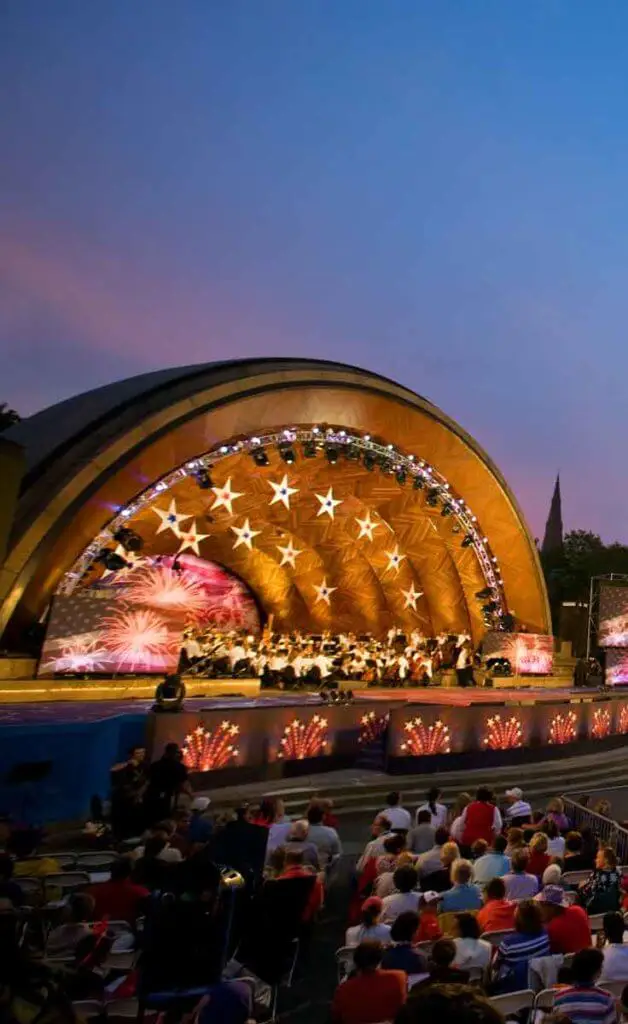 Boston kicks off the 4th of July with Boston Harborfest.
This festival includes a ton of events across the city, such as a reading of the Declaration of Independence and the Taste of Harborfest.
The real gem of Boston's 4th of July festivities, however, is the Boston Pops Fireworks Spectacular.
This show includes a concert by the Boston Pops, which plays throughout Boston's fireworks display.
The concert takes place at the Hatch Memorial Shell, an outdoor stage on the Charles River Esplanade.
The 4th of July in Boston is one of those Boston events that you have to experience at least once!
7. Manifest Boston
Previously known as Boston HUBWeek, Manifest Boston is straight up a millennial's dream. This week long festival celebrates collaboration and innovation across art, science, technology, and civics.
It's a bit like a conference and a state fair had a baby. There are discussion panels, speeches, networking sessions, innovative product demos, art installations, immersive experiences, a film festival, and more.
Unfortunately in July 2020, HUBWeek announced they would be taking a break.
As of December 2022, they haven't announced their comeback yet, but I hope the fact that they said they were "hitting pause" means they'll be back, eventually.
8. Head of the Charles Regatta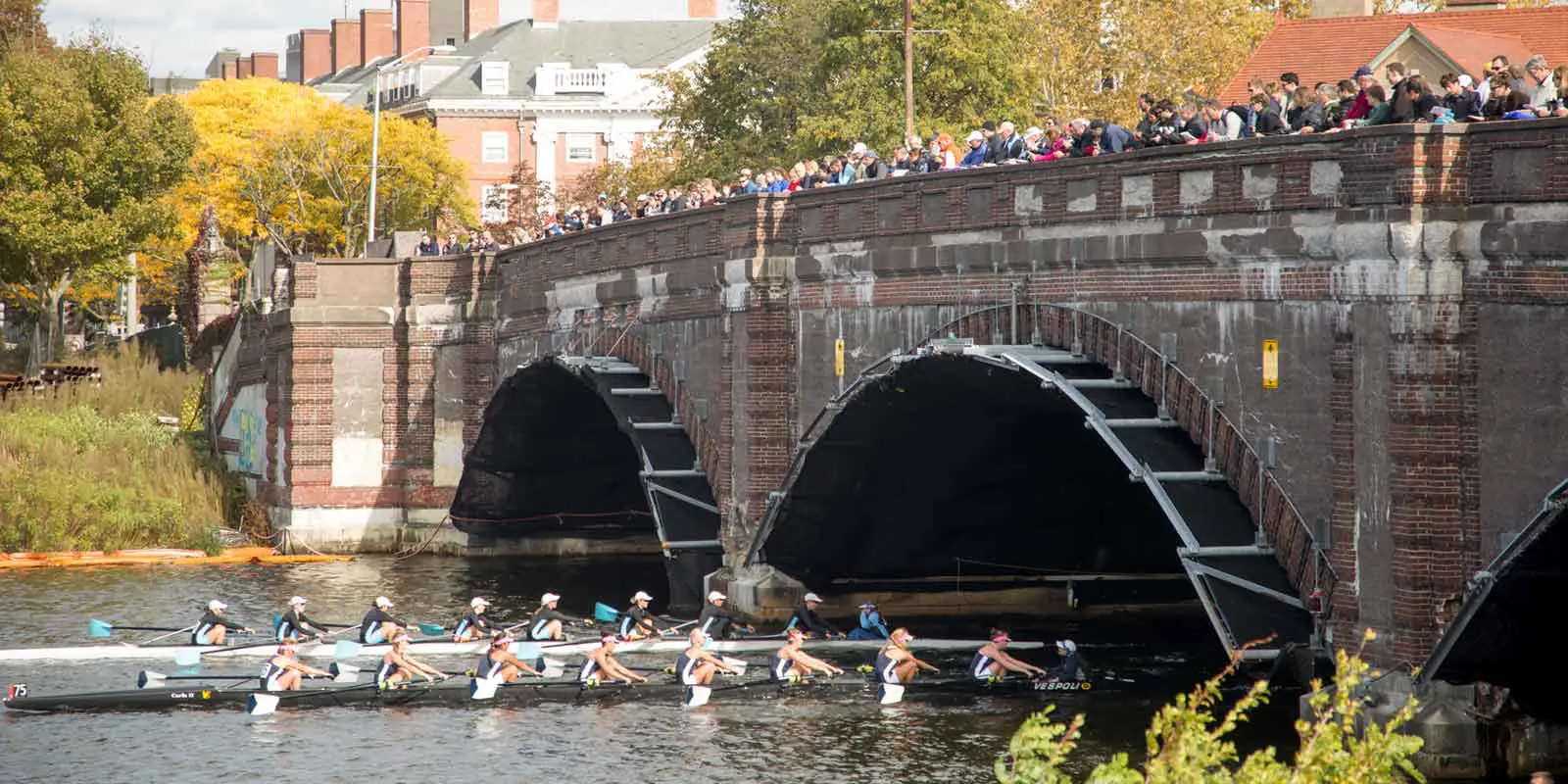 The Head of the Charles Regatta is another classic festival in Boston.
The 2-day rowing competition is the largest rowing event in the world, with roughly 11,000 rowers competing in events along the Charles River.
If you're looking for classic New England, this event is perfect for you. Be sure to pack your polo or rugby shirts, quilted vests and riding boots, and you'll fit right in.
9. Make Way for Ducklings Parade
This event is especially for families with kiddos looking for the perfect time to visit Boston.
For a special way to celebrate Mother's Day, schedule a trip to Boston during Mother's Day weekend, especially if your kids are young!
Surely you've heard of the classic children's book, Make Way for Ducklings by Robert McCluskey, right? If not, it's a charming tale of a mama duck's journey in Boston with her ducklings.
Well, every Mother's Day in Boston, a parade of kids dressed like ducklings takes place between the Boston Common and the Boston Public Garden, just like in the classic book. Any kid can join, so it's not just for locals.
After the parade, be sure to get a cute family photo by the Make Way for Ducklings statue in the Boston Public Garden.
10. The Boston Marathon (aka Marathon Monday)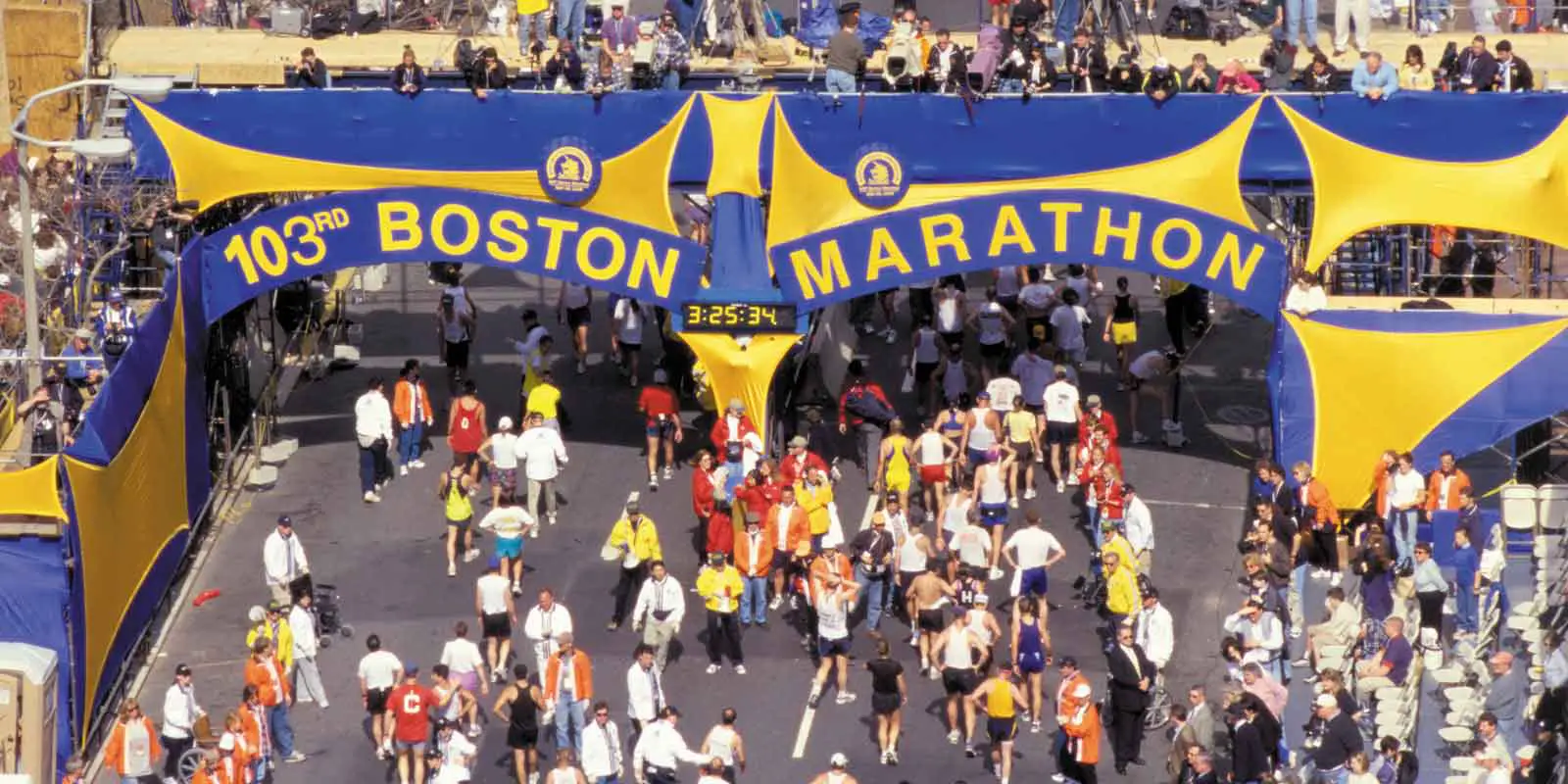 Held annually by the Boston Athletic Association (B.A.A.) on the 3rd Monday of April, the Boston Marathon is one of the most popular Boston events.
The Boston Marathon debuted in 1897, making it the oldest annual marathon in the world.
The race starts in Hopkinton, MA and takes runners through several Boston suburban towns, then ending in the heart of Copley Square in Boston.
The Boston Marathon takes place on Patriots' Day, a Massachusetts state holiday that commemorates the start of the Revolutionary War.
Patriots' day includes festivities of its own, chief among them a Red Sox home game at Fenway Park.
11. First Night, First Day
NYE in Boston is formally known as First Night First Day. This festival is a series of city-wide events on New Year's Eve and New Year's Day.
The events are typically arts-based, such as special exhibits at many of Boston's museums, ice sculptures around the city, and musical performances.
New Year's Eve is capped off with a fireworks display at midnight (with a shorter display around 7pm for the kiddos), if you can brave the cold that long.
The art displays, exhibits, and performances continue into New Year's Day.
This festival is a great idea for families with kids looking for a unique way to ring in the New Year in Boston.
12. Boston Pride Week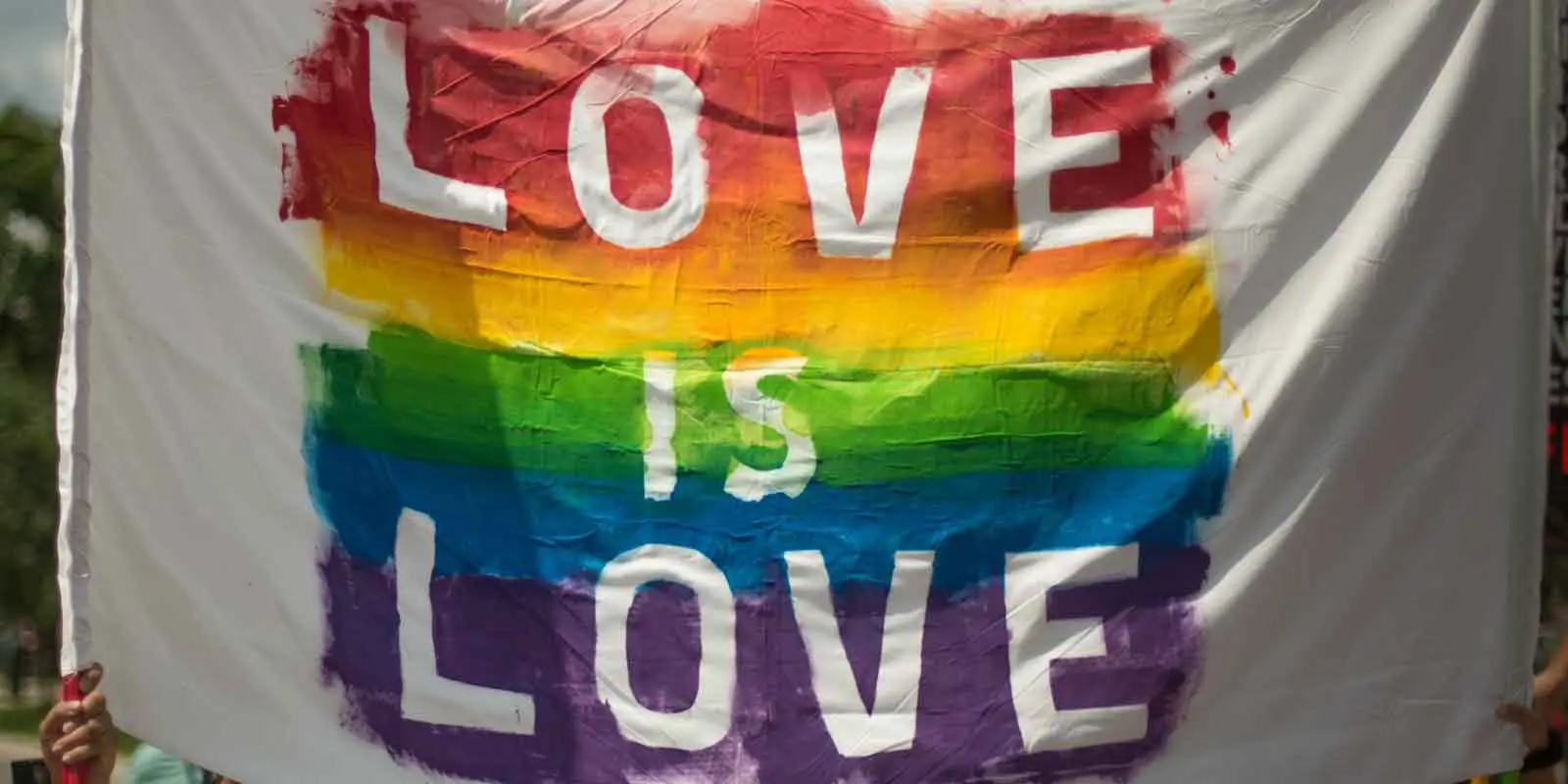 Typically held the first full week in June, Boston Pride Week is a week full of celebrating LGBTQ pride. The celebration kicks off with a pride flag raising ceremony at City Hall.
My favorite Boston Pride Week event is the Boston Pride Parade.
It fills me with so much joy to see people from so many different walks of life come together to celebrate and support a group of people that have been systematically oppressed and in some ways, continue to be.
There's also a pageant, concert, and several block parties around the city throughout the week.
Check out the Boston Pride Week website for more information on this year's schedule.
13. Shakespeare on the Common
Every summer, the Commonwealth Shakespeare Company performs a classic Shakespeare play for FREE on the Boston Common.
Shakespeare on the Common performances are held nightly Tuesdays through Sundays.
The times can change year to year, so for exact times, as well as information on matinee performance(s), check out the Shakespeare on the Common website.
14. Any Red Sox vs. Yankees home game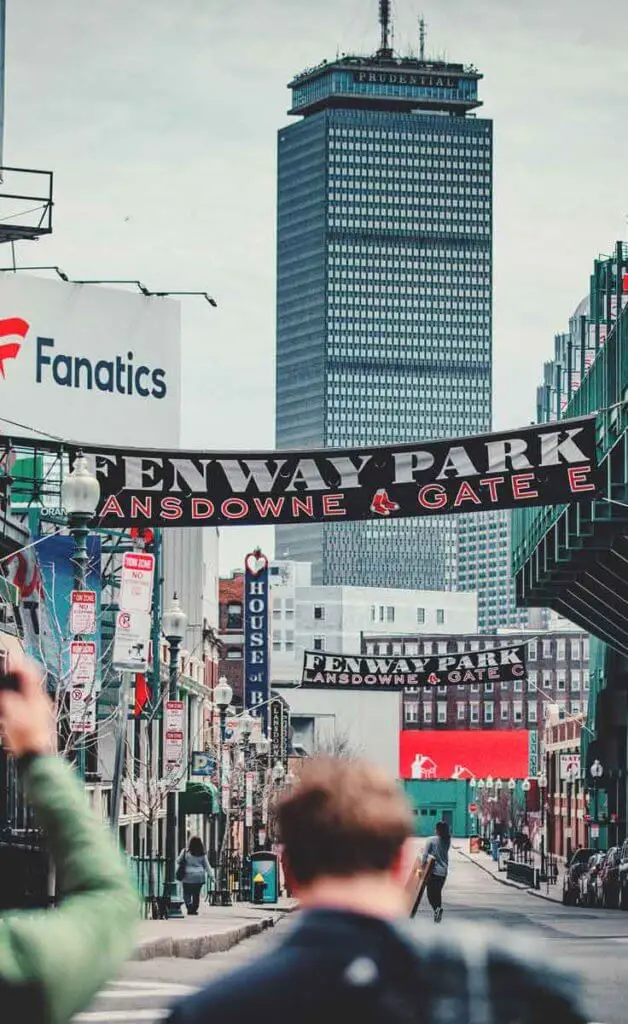 If you can't make it to the Red Sox Marathon Monday game, another big game to snag tix for is pretty much any Red Sox vs. Yankees game.
The Yankees are, hands-down, the biggest rival of the Red Sox, resulting in an extra competitive atmosphere both on the field and in the stands.
There are usually 1-2 times per season that the Yankees play the Red Sox at Fenway Park.
Check the Boston Red Sox's schedule for dates and tickets.
15. Boston St. Patrick's Day Parade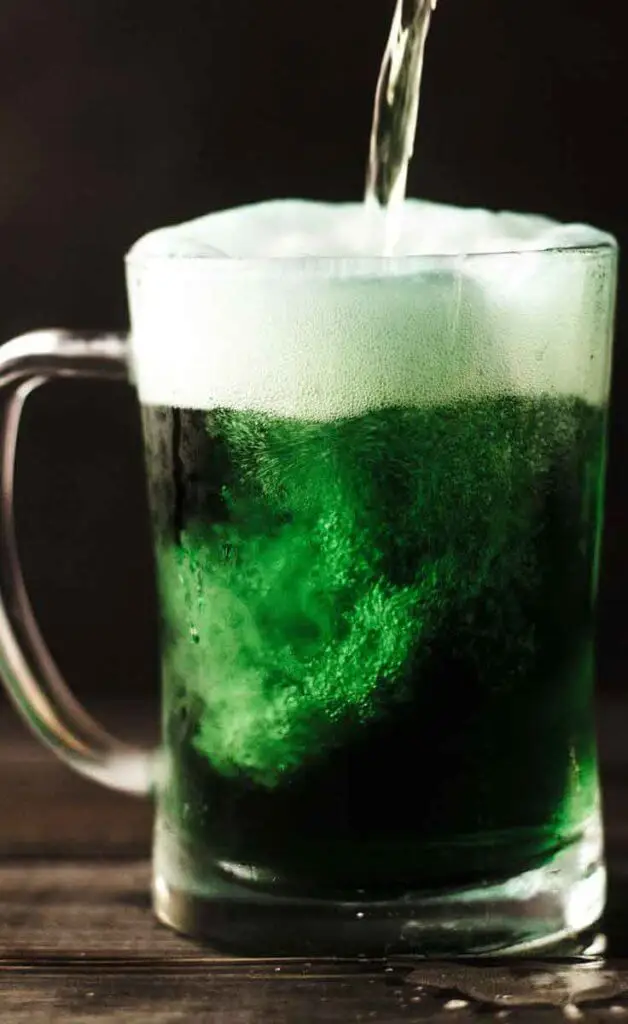 Given the large percentage of residents with Irish heritage, it's no surprise that St. Patrick's Day is taken very seriously here in Boston.
Aside from the multitude of parties hosted across the city on March 17, Boston also holds an annual St. Patrick's Day parade in South Boston (aka Southie).
Parade day starts off with the annual St. Patrick's Day Breakfast, where public officials roast each other while drinking their coffee regulars.
In the afternoon, the parade makes its way through South Boston and usually goes for 2-2.5 hours.
16. Boston Film Festivals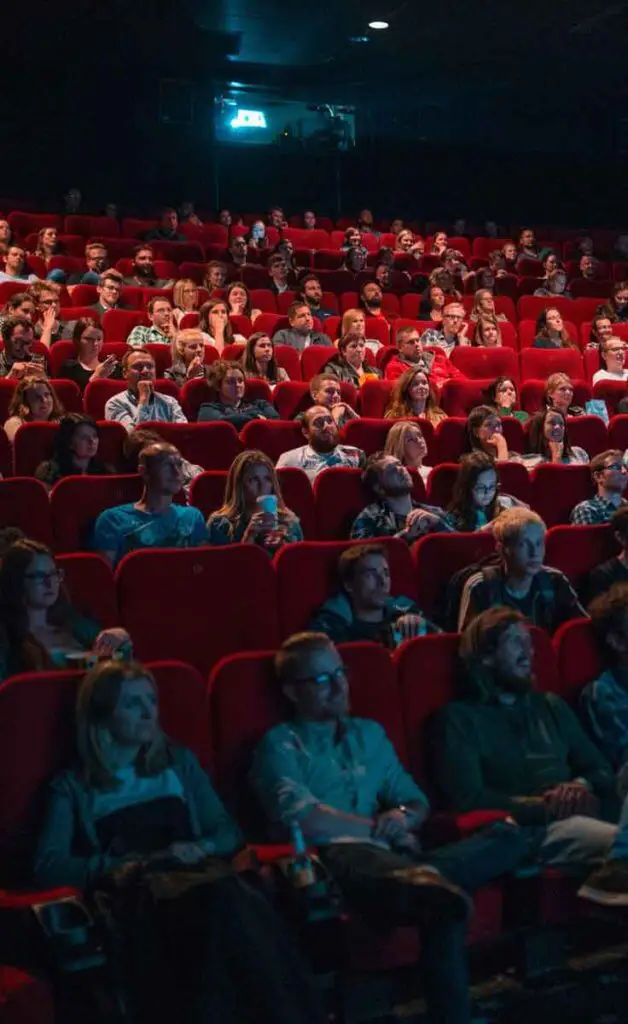 I love watching films, from the latest blockbuster to informative documentaries and beyond.
For me, going to the movies or catching the latest DVD is a way for me to take a break and recharge, which in turn keeps my creative juices flowing.
Boston has so many inspiring film festivals that it's hard to pick just a few for this post. Buuut, I also don't want to keep you here forever so you can turn around and book your Boston trip.
Anyway, if you're a movie fan like me, schedule your trip around one of these 3 Boston film festivals.
The Boston Science Fiction Film Festival, held annually in February, is the oldest genre film festival in the USA.
If the festival name didn't give it away, this festival is packed with new and old sci-fi films. Every year, the festival concludes with a 24-hour sci-fi film marathon!
Another quirky film festival in Boston is the Boston Underground Film Festival, aka BUFF.
If you're really looking to challenge your creativity, pop over to the Brattle Theater in March and check out this film festival. It's basically a festival for any and all weird-ass films. Like, the weirder the better.
Last up is the Boston Women's Film Festival which features films by and about women.
This festival is brand spankin' new, with its first run back in September 2018 at the Museum of Fine Arts.
I have high hopes for this festival, especially given its focus on lifting up women filmmakers.
17. Boston Calling Music Festival
One of the best live music shows in Boston is the Boston Calling Music Festival. This festival started in 2013 and used to be held each Memorial Day and Labor Day. However, it has consolidated down into just Memorial Day weekend.
The festival is held at Harvard Stadium in Allston, a hip neighborhood that is popular with students and young professionals.
It always features a stellar lineup, with past acts such as Eminem, Tame Impala, Nine Inch Nails, Metallica, Kendrick Lamar, Childish Gambino, and Janelle Monáe. Check their website for the Boston Calling 2023 lineup.
If you're interested in learning about more music festivals in the area, check out my post about Boston's Best Music Festivals.
Which Boston festivals are you planning to attend?
I hope you found a fun festival to fill your time during your visit to my home city of Boston.
Up next, check out more of my favorite travel tips for Boston and beyond:
Photos 1, 2, 4, 5, 6, 7, 9 provided courtesy of the Greater Boston Convention & Visitors Bureau.
---
About the author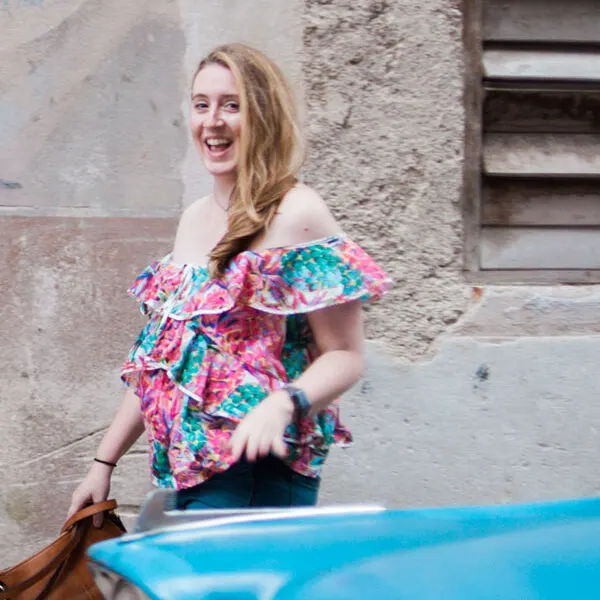 Meg Frost is a Boston-based travel blogger that helps people embrace technology to make vacation planning and traveling wicked easy, affordable, and fun.
She holds an M.A. in Journalism from Northeastern University and B.S. in Communication & American Studies from University of Miami.
---
This post was originally published on June 1, 2016. It was most recently updated on December 28, 2022.