If you ask any Bostonian what the major food groups are, craft beer will probably be at the top of the list.
Ok, just kidding.
But really, Bostonians love craft beer so much, there's practically a craft beer festival happening every month.
Check out these 15+ Boston craft beer festivals and get ready to book a trip to try some tasty brews in my home city.
Hyper-Local Brewfest
The Local Craft Spirits Festival is an annual fundraiser for the Sustainable Business Network of Massachusetts (SBN).
The event features breweries from all over New England whose brews are made with local ingredients, such as cranberries and blueberries.
The Hyper-Local Brewfest takes place over 2 nights, with tickets available for several 3-hour tastings.
Aside from the local brews, there are also samples of food from local vendors, live music, and home brewing demos.
Harpoon Beer Festivals
Harpoon Brewery hosts several Boston craft beer festivals throughout the year.
Each festival typically takes place over a Friday and Saturday night at their Boston or Vermont breweries.
There's the St. Patrick's Day Festival in early March, to help Boston get pumped for St. Patrick's Day (as if that's really needed!).
Harpoonfest takes place in May to kick off the summer season.
Last but not least, Octoberfest takes place in late September/early October, with another run at their Vermont brewery on a separate weekend.
Harpoon Brewery also co-hosts the annual American Craft Beer Fest, the east coast's largest craft beer festival, along with BeerAdvocate.
Check out the Harpoon Brewery website to learn more about other Harpoon-sponsored events or festivals at their Vermont brewery.
Sam Adams Beer Festivals
Samuel Adams, another Boston-based brewery, also produces several Boston craft beer festivals throughout the year.
To celebrate the end of American Craft Beer Week, Samuel Adams hosts the American Craft Beer Week Pig Roast at their Boston brewery.
Samuel Adams started a new beer festival in 2015, For the Love of Beer Festival, which takes place in Boston's Seaport neighborhood.
The festival, which is expected to be an annual event, features around 60 Samuel Adams beers on tap.
Samuel Adams also used to host an annual Octoberfest beer festival, but has since merged with the September run of the Boston Calling music festival.
Drink Craft Beer Festivals
Drink Craft Beer produces several unique craft beer events in Boston each year.
The Boston Beer & Cheese Festival, which takes place in March, showcases New England beers, ciders, and cheese pairings.
To kick off Summer, Drink Craft Beer hosts the Boston Beer and BBQ Fest, which combines delicious local BBQ joints with local beers and cider.
Another great event is the Beer & Cider Festival, which takes place in the Fall and showcases over 90 New England beers and ciders.
Massachusetts Brewers Fest
If you're looking to sample beer made in Massachusetts, the Massachusetts Brewers Fest is the beer festival for you!
Taking place on Labor Day weekend, this 1 day event features brews from members of the Massachusetts Brewery Guild.
Past festivals have included Cisco Brewers, Harpoon Brewery, Jack's Abby Brewing, and Wachusett Brewing.
Sierra Nevada Beer Camp Across America
Hosted at City Plaza, Sierra Nevada Beer Camp Across America features dozens of the East Coast's best breweries alongside local food trucks.
Breweries include Angry Orchard Cider Company, Dogfish Head Craft Brewery, and Long Trail Brewing.
This beer festival makes stops across the US in Los Angeles, CA, Milwaukee, WI, San Francisco, CA, Seattle, WA, and Tampa, FL.
Boston Beer Summit
Running for nearly 20 years, the Boston Beer Summit is a tasting event featuring local, regional, national, and international brewers.
The Boston Beer Summit has featured such brewers as Backlash, Hofbrau, Lagunitas, Mighty Squirrel, O'Hara's Brewery, and Stiegl.
BeerAdvocate Microbrew Invitational
The BeerAdvocate Microbrew Invitational joined the roster of Boston craft beer festivals in 2016.
As the festival's name suggests, microbrews (small batch brews) are the star feature of the event.
Breweries featured in this event are by invite-only, hand selected by BeerAdvocate.
WGBH Craft Beer Festival
WGBH, Boston's local PBS station, produces the WGBH Craft Beer & Cider Festival.
The WGBH Craft Beer Festival is a 1-night affair featuring craft beer from a variety of New England breweries, food from local food trucks, and musical performances.
WGBH also puts on The Taste of WGBH Food & Wine Festival, which you can read about more in my Boston Food Festival guide.
Which Boston craft beer festival are you planning to attend?
Up next, check out more of my favorite travel tips for Boston:
---
About the author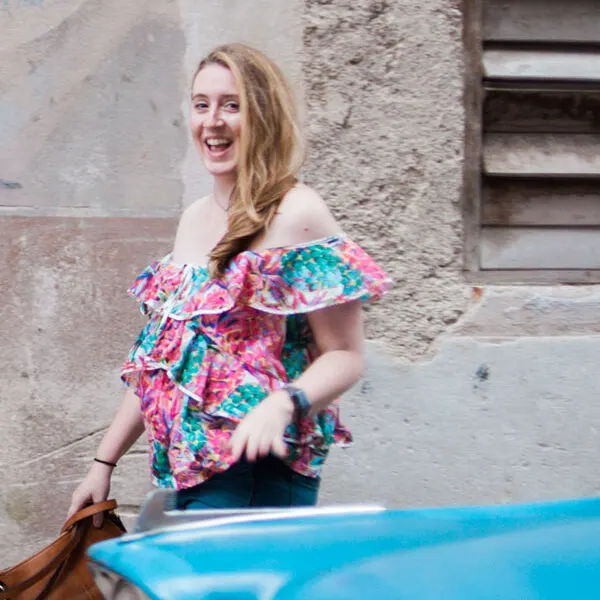 Meg Frost is a Boston-based travel blogger that helps people embrace technology to make vacation planning and traveling wicked easy, affordable, and fun.
She holds an M.A. in Journalism from Northeastern University and B.S. in Communication & American Studies from University of Miami.
---
This post was originally published April 25, 2016. It was last updated November 2, 2022.