Bar Harbor, Maine is one of the most popular vacation destinations in New England.
And it's easy to see why: from the rocky shoreline to the simple way of life, the town of Bar Harbor is downright charming.
My grandmother grew up here, so I have been visiting since I was an infant!
Enjoying the great outdoors isn't the only thing to do here.
Bar Harbor is also a great spot for foodies, families, solo travelers, and couples.
Whatever your reason for visiting, you'll find plenty of activities and attractions.
OK, I'll stop yapping about this lovely seaside New England town.
Onto a sort-of local's guide about the best things to do in Bar Harbor, Maine.
Hang out at Acadia National Park
While in Bar Harbor, check out Acadia National Park, my absolute favorite national park in the USA.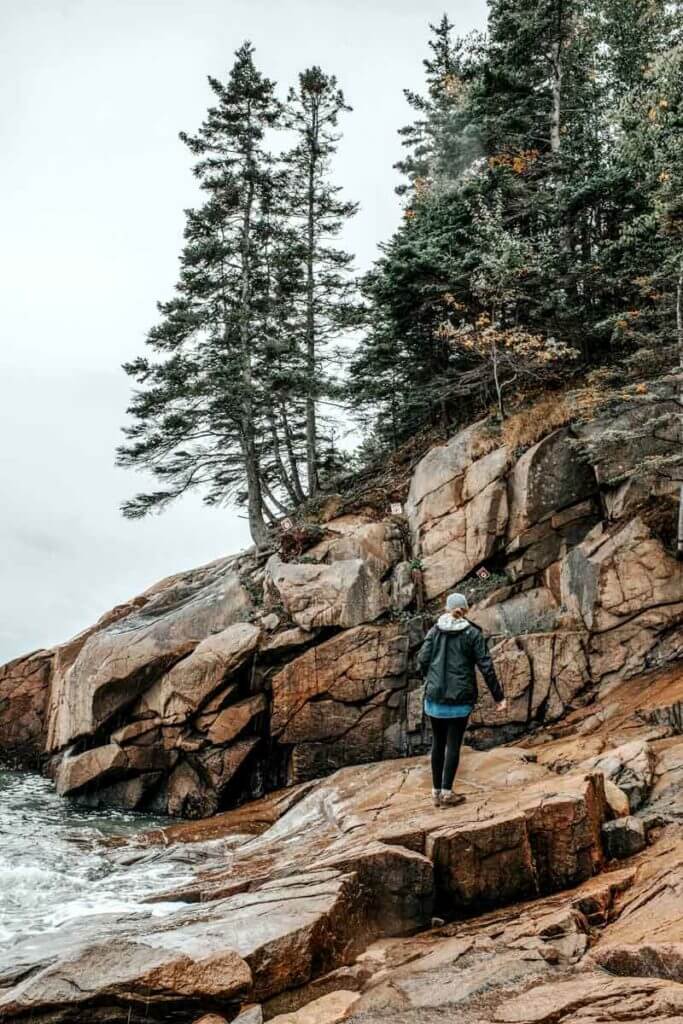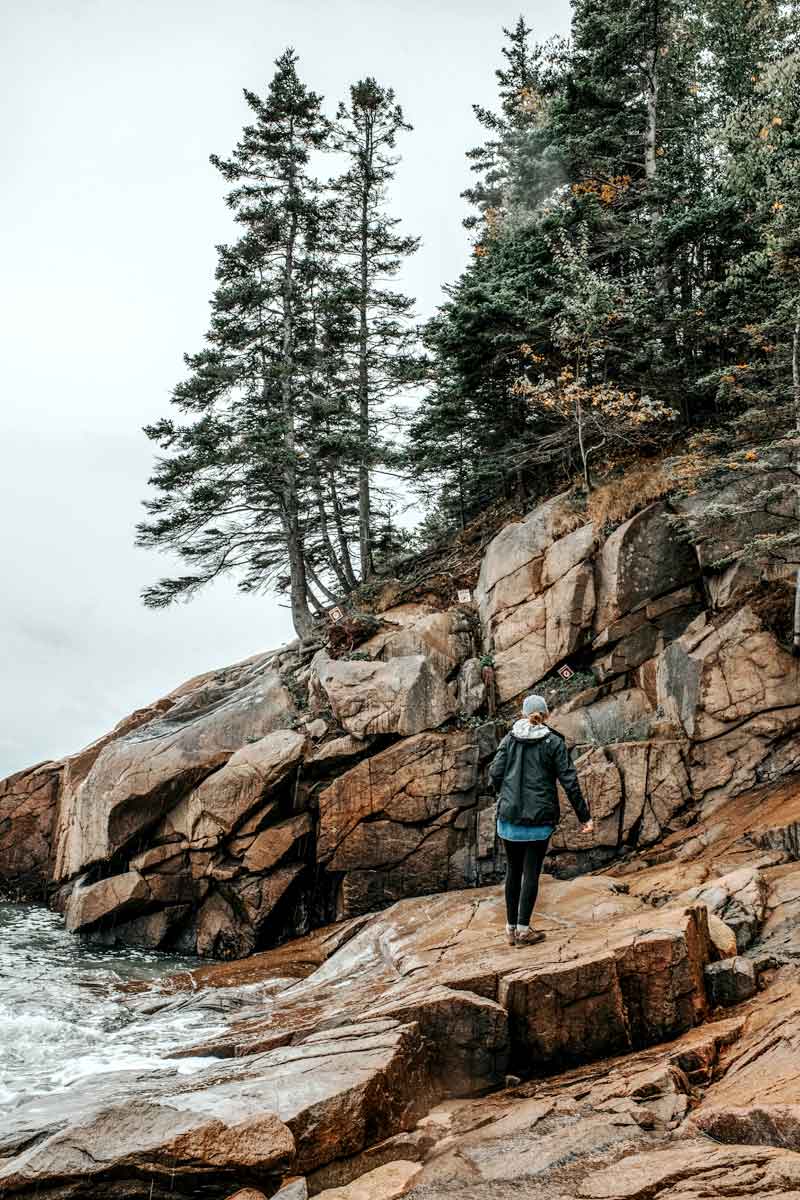 The outdoor activities at Acadia National Park are practically endless.
You can see and hear waves crash at Thunder Hole, walk across the ocean at low tide to visit Bar Island, go for a hike on one of many hiking trails, hang out at the beach, or go bird watching.
For more ideas on what to do at Acadia, check out my guide on the best things to do in Acadia National Park.
Learn about Maine's Native American history
Maine has a rich Native American history, and I highly recommend learning more about it while in Bar Harbor at the Abbe Museum.
It's also a great place to go to learn more about the modern day Wabanaki Nation.
The Abbe Museum is home to artifacts representing over 12,000 years of Native American life in what is now the state of Maine.
The museum also hosts several markets featuring Native American artisans, as well as a Native American Festival.
The museum has 2 locations, one in downtown Bar Harbor (26 Mt. Desert St.) and the original site in Sieur de Monts Springs (49 Sweetwater Circle, Bar Harbor).
Admission to the museum is free for Native Americans, as well as members of the Abbe Museum.
TIP: Admission paid at the downtown location includes admission to the Sieur de Monts Springs location.
If you visit the Sieur de Monts Spring location first, then the downtown location, you can get the price deducted from your admission at downtown.
Sign up for family Summer camp
One of the most unique things to do in Bar Harbor with kids is the Family Nature Camp at the College of the Atlantic.
As the name suggests, the Family Nature Camp is a week-long Summer camp designed for families that love nature.
Activities include watching the sunrise over Cadillac Mountain, a fishing excursion, and exploring tide pools, among other fun things to do outside in Bar Harbor.
Learn about ocean life at the Mount Desert Oceanarium
The Mount Desert Island Oceanarium is one of the best things to do in Bar Harbor with kids, especially on a rainy day.
Activities include a marsh walk, museum, a touch tank, and a lobster hatchery.
One hour long guided tours are available, but by reservation only. Reservations for the tour can be made by phone by calling 207-288-5005.
The Mount Desert Island Oceanarium is located on Route 3 on the left side of the road, just after you get onto the island.
Go on a whale watching cruise in Bar Harbor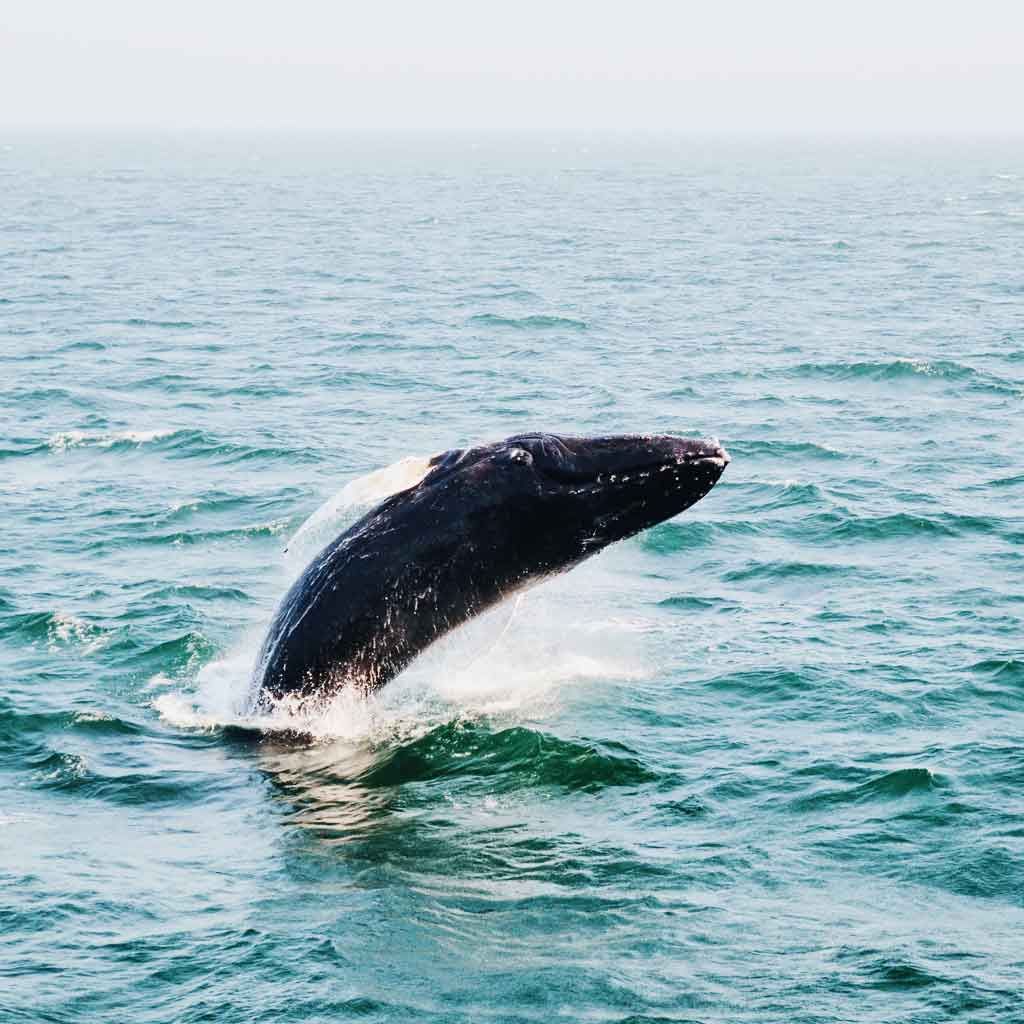 The Gulf of Maine is home to finback, humpback, and minke whales from roughly Spring to Fall, making Bar Harbor the best spot for whale watching in Maine.
This timing is perfect if you're visiting Bar Harbor during the peak tourist season of June, July, August, and September.
For great whale watching in Bar Harbor, check out the tours offered by Bar Harbor Whale Watch Company.
The best part – on whale watch cruises or tours, you'll likely see other fun sea animals, like seals and puffins, not just whales!
Tour a local farm
If you're in Bar Harbor for a family vacation, a fun thing to do with kids is a farm tour at Wild Iris Farm.
Wild Iris Farm offers a 45-minute tour, including a horse-drawn carriage ride, during the Summer months (June through August).
A visit to Wild Iris Farm is a great activity for kids that are curious about farm life and animals.
TIP: Tours have to be booked in advance. Reservations can be made by calling 207-288-5234.
Take an aerial tour of Bar Harbor and Mount Desert Island
Airplane and helicopter tours are all the rage in the tourism industry lately.
But Bar Harbor and Mount Desert Island have had a few options for air tours for as long as I can remember!
Scenic Flights of Acadia offers several tour options, so you're not stuck with seeing only Bar Harbor from up in the air.
Acadia National Park, Schoodic Point, and other scenic areas are available, too.
Go for a bike ride
The carriage roads in Acadia National Park are off-limits to cars, so they are great for bicycling.
Bar Harbor and Mount Desert Island overall are bike-friendly, so it's pretty easy to find a safe stretch of road to take your bike for a spin.
If you're not able to bring your bike from home, rentals are available at Acadia Bike and Bar Harbor Bicycle Shop.
Try kayaking in Bar Harbor and Mount Desert Island
Ocean kayaking is a popular activity in the Mount Desert Island area, especially Bar Harbor, as it sits on the beautiful Frenchman Bay.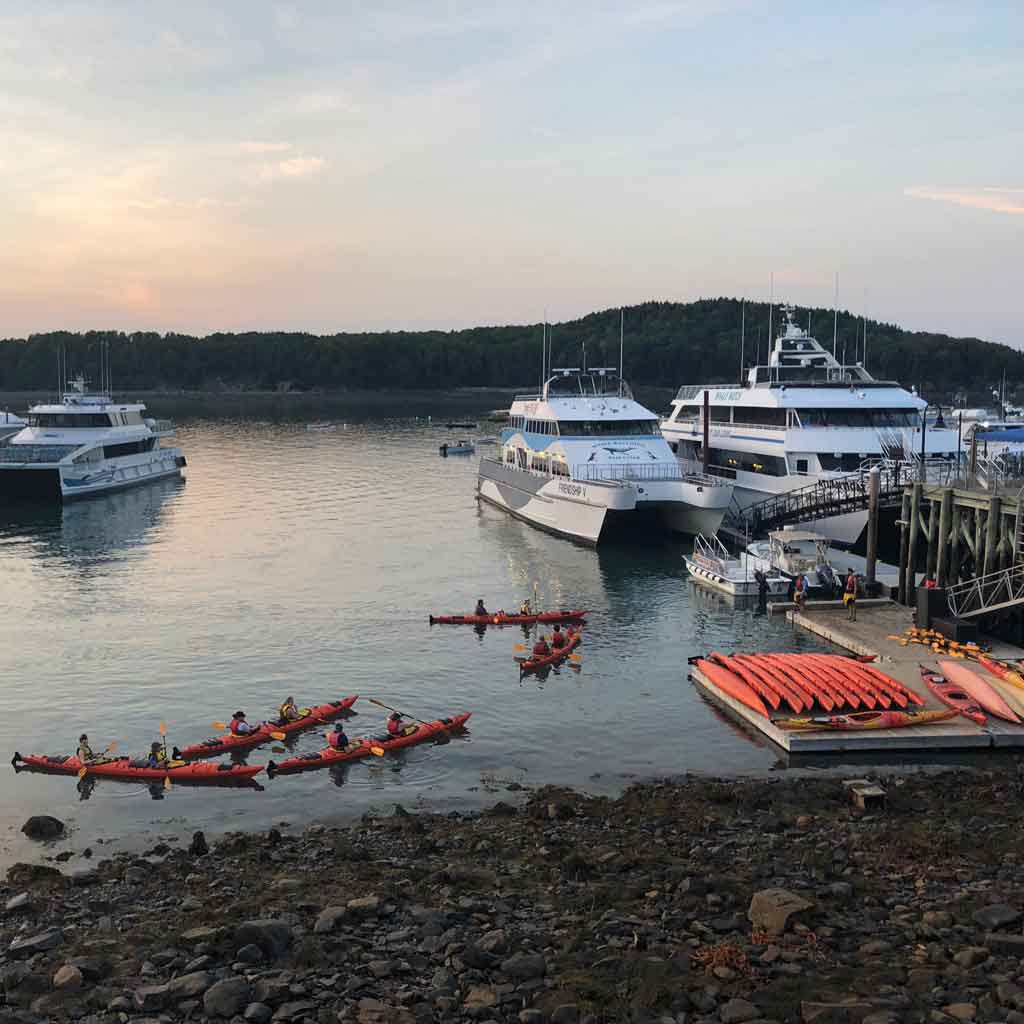 If you don't have a kayak, there are plenty of places in the Bar Harbor area that have kayak rentals, such as National Park Canoe & Kayak Rentals.
There are also several options for guided kayaking tours in Bar Harbor, such as National Park Sea Kayaking Tours and Coastal Kayaking Tours.
Go hiking in Bar Harbor and Mount Desert Island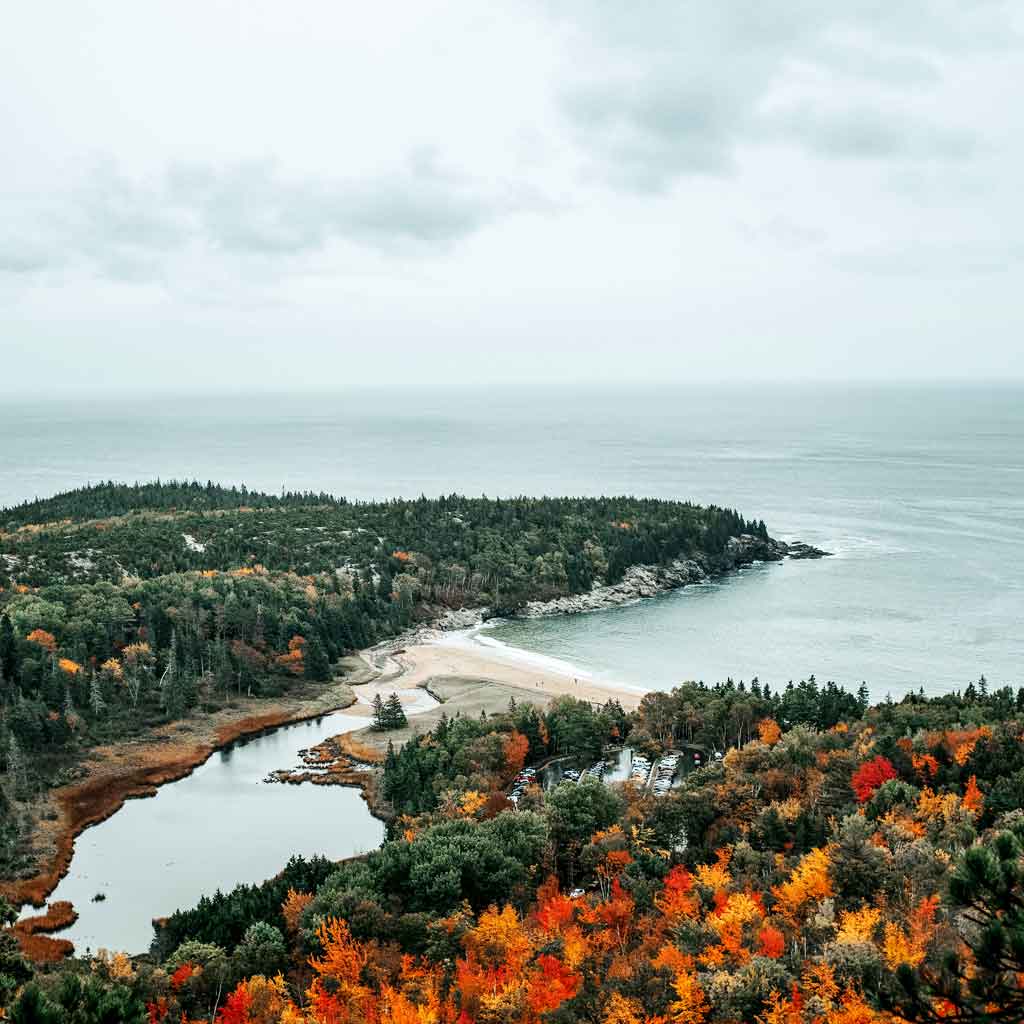 Mount Desert Island is home to lots of hiking trails, from easy to super challenging.
Most of the hiking trails range from 1-5 miles roundtrip, so they are perfect for day hikes.
The variety of hiking trails available in the area is one of the reasons why hiking is one of my favorite things to do in Bar Harbor, Maine.
Stroll along the seaside Bar Harbor Shore Path
If leisurely walks are more your thing, definitely check out the Bar Harbor Shore Path.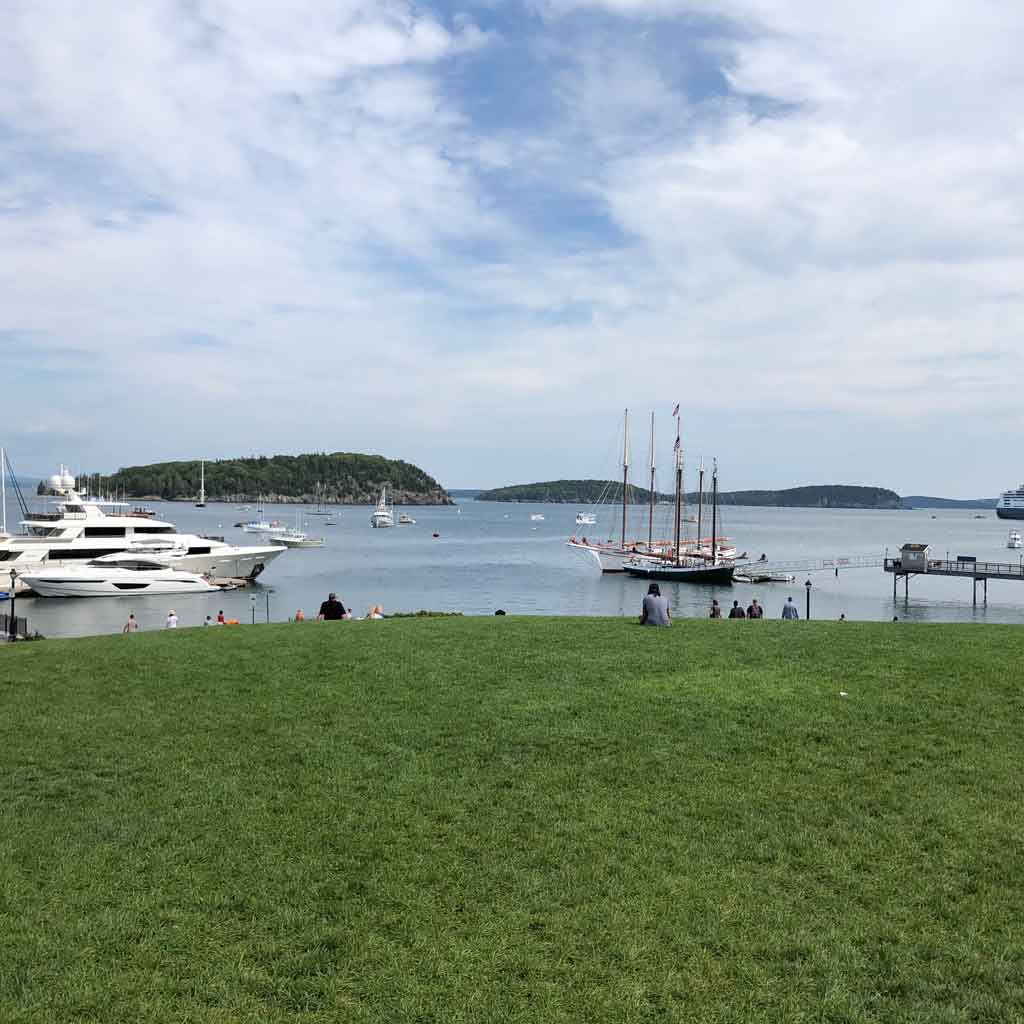 This oceanside walking path in downtown Bar Harbor stretches for 1.5 miles between West Street below Agamont Park to Wayman Lane, just behind MDI Hospital.
The views of the Porcupine Islands and the Atlantic Ocean are quite beautiful from this path.
Challenge yourself with rock climbing
Bar Harbor has several good spots for rock climbing.
If you're new to the sport, check out Atlantic Climbing School for lessons or guided excursions.
Atlantic Climbing School also offers 1-time experiences if you're not interested in lesson packages.
Sample local dishes on a Bar Harbor food tour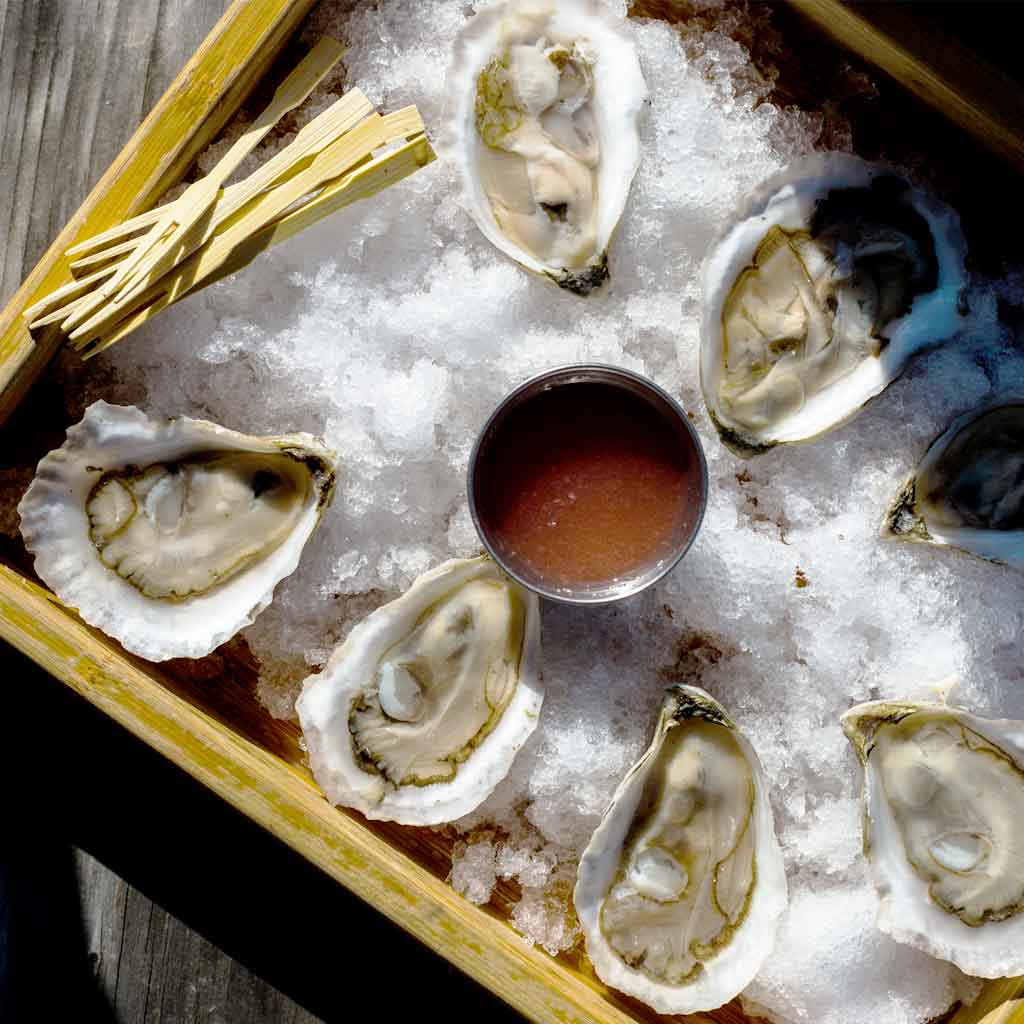 Maine Foodie Tours offers 2 food tours in Bar Harbor, Maine.
The lunch and dinner tours are focused on food, while the happy hour tour includes beer, cocktails, and appetizers.
A food tour of Bar Harbor is a great way to try local dishes, such as lobster rolls, local ingredients, like wild blueberries.
You'll also get a chance to try out some of the best restaurants in Bar Harbor.
Have afternoon tea and popovers at Jordan Pond House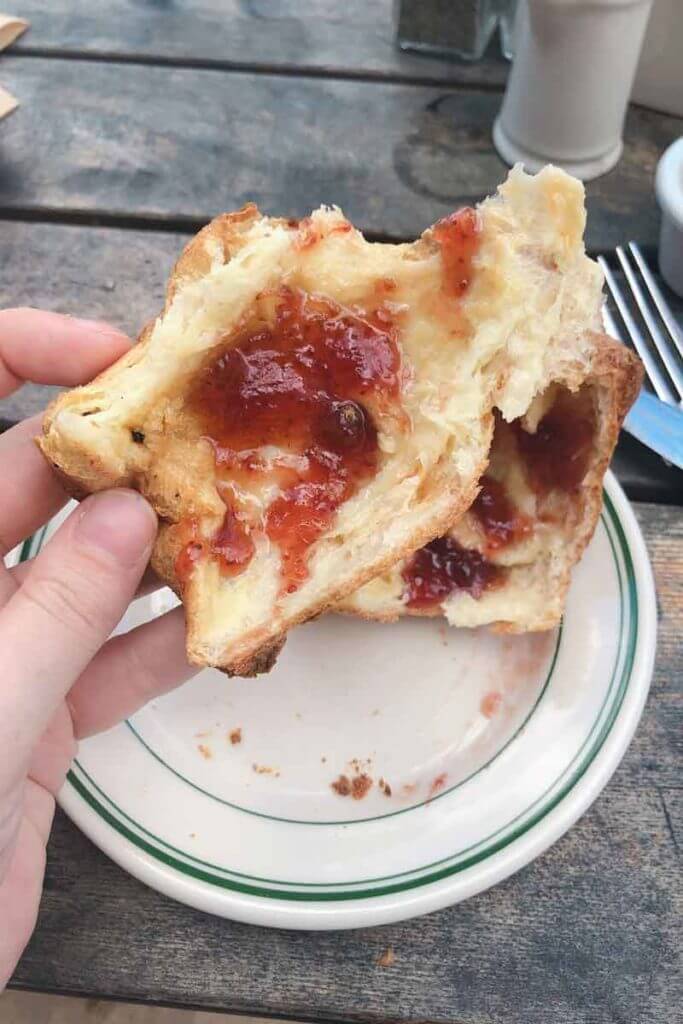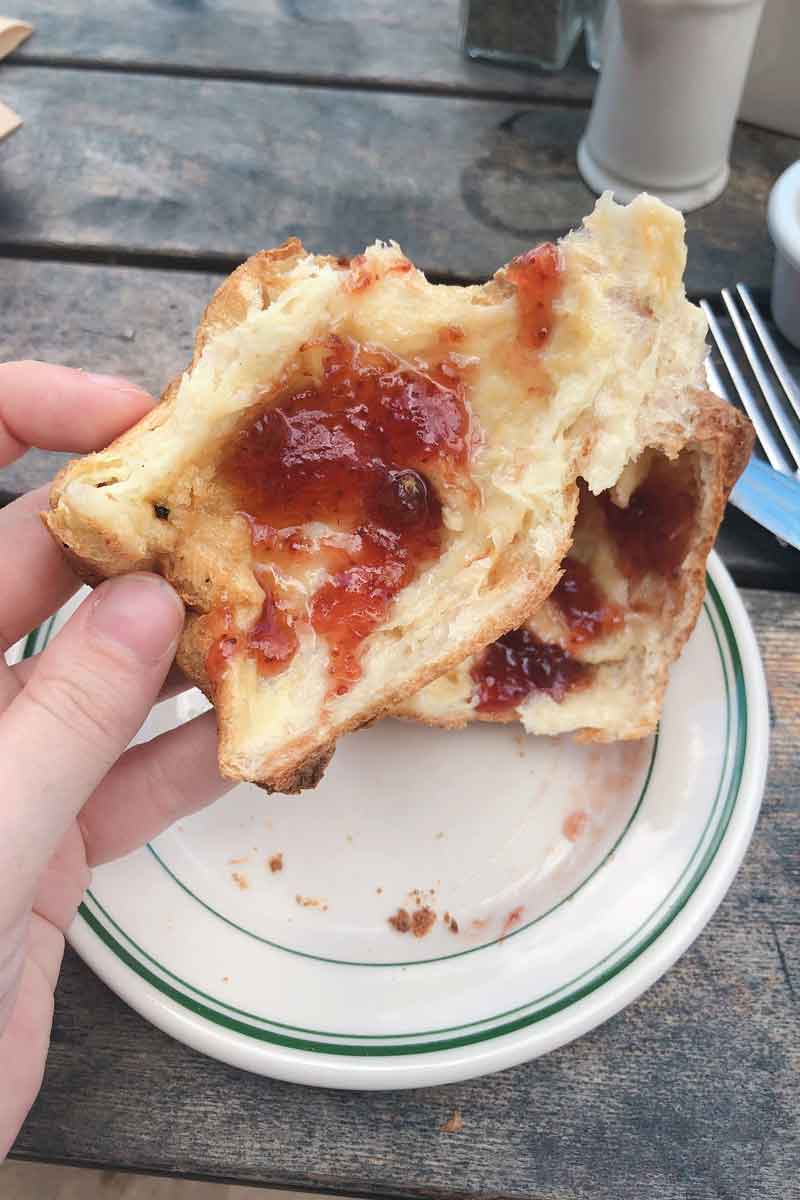 Pop over to Jordan Pond House, located inside Acadia National Park, for afternoon tea from 3-5 PM daily.
Jordan Pond House is known for their delicious freshly baked Jordan Pond popovers and jam, which go perfectly with a tart glass of lemonade or a refreshing cup of tea.
If you're not an afternoon tea kind of person, Jordan Pond House also serves lunch and dinner.
Whichever mealtime you choose, I recommend getting a seat on the lawn for amazing views of Jordan Pond and Bubble Rock.
Sample the best ice cream in Bar Harbor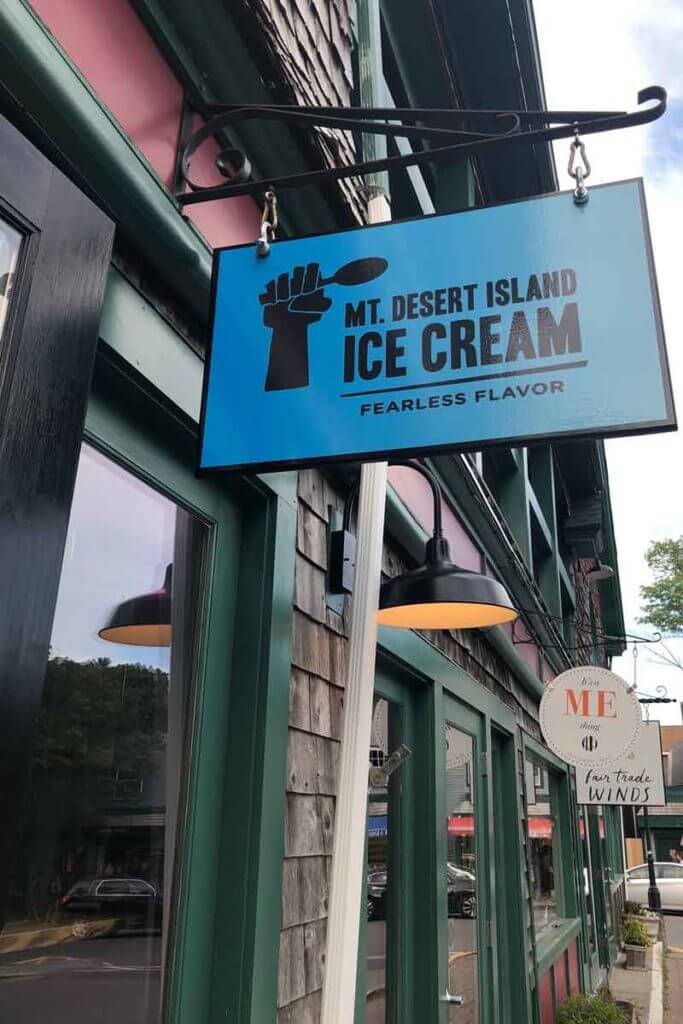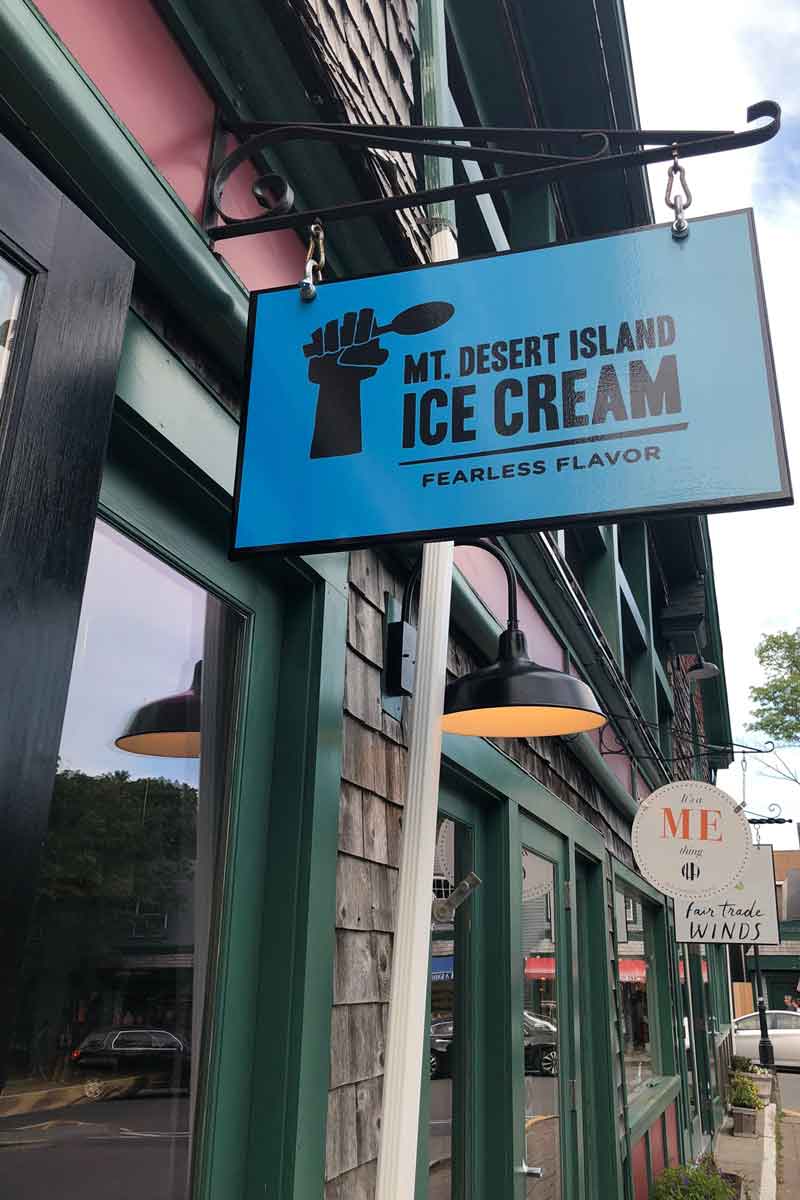 Downtown Bar Harbor is crawling with ice cream shops:
Ben & Bill's Chocolate Emporium
CJ's Big Dipper
Jordan Pond Ice Cream & Fudge
Mt. Desert Ice Cream
It's hard to say which ice cream shop is the best because they are all delicious – and yes, I've been to them all (multiple times, even)!
For a fun twist, gather a group and head downtown for an ice cream crawl.
Order a few flavors at each shop for the group to share, moving on to each ice cream shop until you've visited them all.
An ice cream crawl is a great way to try each shop to find out which one is your favorite.
Play a round or 2 of mini-golf in Bar Harbor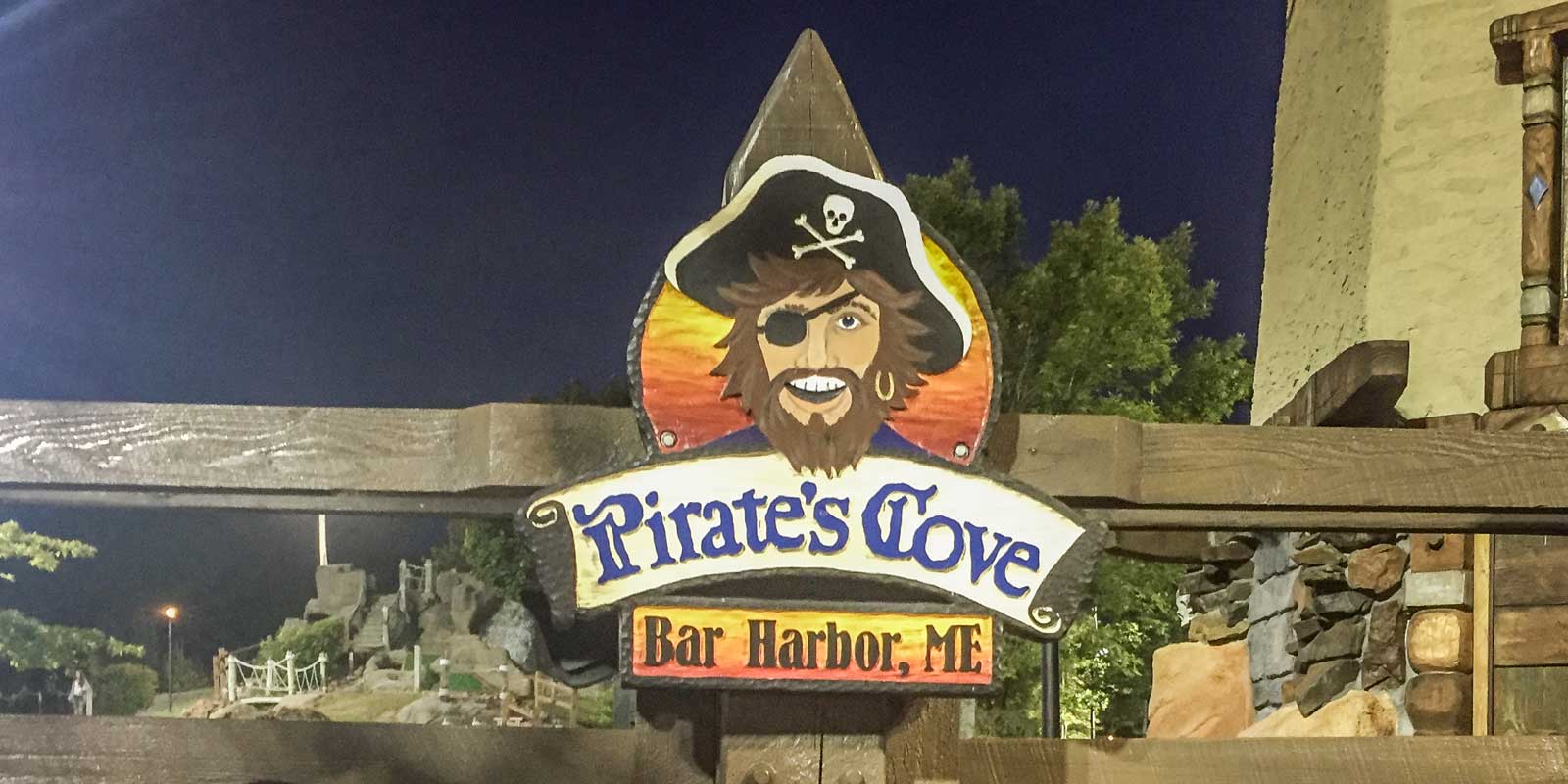 There are a few places to play mini golf in Bar Harbor, but the absolute best is Pirate's Cove Adventure Golf.
Whenever I visit Bar Harbor, spending a night at Pirate's Cove is a must.
While Pirate's Cove is open during the day, my family and I find that it is much more fun at night.
It gets nice and cool at night in Bar Harbor, plus there's no chance of getting a sunburn. Also, it adds to the fun pirate atmosphere!
Pirate's Cove mini golf offers two 18-hole courses with a dramatic pirate theme, such as waterfalls and a giant pirate ship that serves as one of the holes!
After you play, hop across the street for ice cream at Udder Heaven, which has delicious handmade ice cream, ice cream sundaes, and other cool-you-down treats.
Another bonus – if you're staying at the Bar Harbor Campground, there's a secret path behind Udder Heaven that leads into the campground.
Play a round of golf
Speaking of golf – if you play the real-deal game, there are 2 lovely golf courses where you can flex your skills.
Kebo Valley Club is the 8th oldest golf course in the United States.
This historic golf course opened for play in 1891 with 6 holes designed by famous golf course architect, H.C. Leeds.
It was later expanded to 9 holes in 1896, then a full 18 holes in 1920.
While I've never played golf here, I have been to a wedding and can attest to how beautiful the grounds are.
Northeast Harbor Golf Club is located outside Bar Harbor, but in the Northeast corner of Mount Desert Island.
This 18-hole golf course was designed by Arthur Lockwood and Herbert Strong.
Like Kebo, it originally opened with 9 holes, later expanding to 18 in 1925.
Hit up the gift shops in downtown Bar Harbor
Looking for something to do in Bar Harbor on a rainy day? Head downtown for some shopping!
Shopping in Bar Harbor is a mix of typical touristy souvenirs, local crafts, and handmade goods, so you're bound to find gifts for pretty much anyone.
A few of my favorite shops in downtown Bar Harbor are Bark Harbor, Cadillac Mountain Sports, and Cool as a Moose.
Bark Harbor is full of goodies for your pup (collars, bandanas, treats, more treats…), as well as a few items for cats.
Cadillac Mountain Sports is a good place to pop in if you've forgotten warm enough clothes (I'm definitely guilty of this) or need new outdoorsy gear.
Lastly, Cool as a Moose is probably the hippest souvenir shop I've encountered anywhere.
There are lots of funny t-shirts, recycled sailcloth handbags, cute spirit jerseys, hoodies, and of course – a moose as a mascot!
Visit a local brewery
One of my favorite craft beer breweries is Atlantic Brewing Company.
In fact, their Mount Desert Island Ginger wheat ale is one of my favorite craft beers!
The main brewery is located in the Town Hill area of Bar Harbor, where they offer free tours, along with a beer and soda tasting.
This tour is a great option if you're looking for things to do in Bar Harbor, Maine in the rain.
Tours are open to all ages and several tours are run each day.
Times for the tours can change, so it's best to visit the Atlantic Brewing Company website before visiting.
If you're looking for a craft beer tasting experience, check out their taproom located about a block back from Main St. and Cottage St. in downtown Bar Harbor.
Catch an improv comedy show in downtown Bar Harbor
One of my favorite things to do in Bar Harbor, Maine at night is to hit up ImprovAcadia for an improv comedy show.
ImprovAcadia runs 1-2 shows most nights. If you attend the first show of the night, they sometimes let you stay for the second show for no extra charge.
Each time I've gone, I've pretty much laughed myself into a six-pack!
Catch a flick at an independent movie theater
Reel Pizza Cinerama is a quirky movie theater in downtown Bar Harbor where you can order a delicious pizza, drink a brew, lounge on couches, and watch a great flick.
The movie selection isn't as big as your typical movie theater, but that would defeat the purpose. It's the vibe you're after: super chill and laid back.
There's usually 1-2 movies to pick from, with a mix of indie, classic, and recent releases.
Occasionally they host film festivals, such as the Indigenous Film Festival, which is hosted in conjunction with the Abbe Museum.
TIP: If you're dead-set on snagging one of the couches, get there early!
Go stargazing in Bar Harbor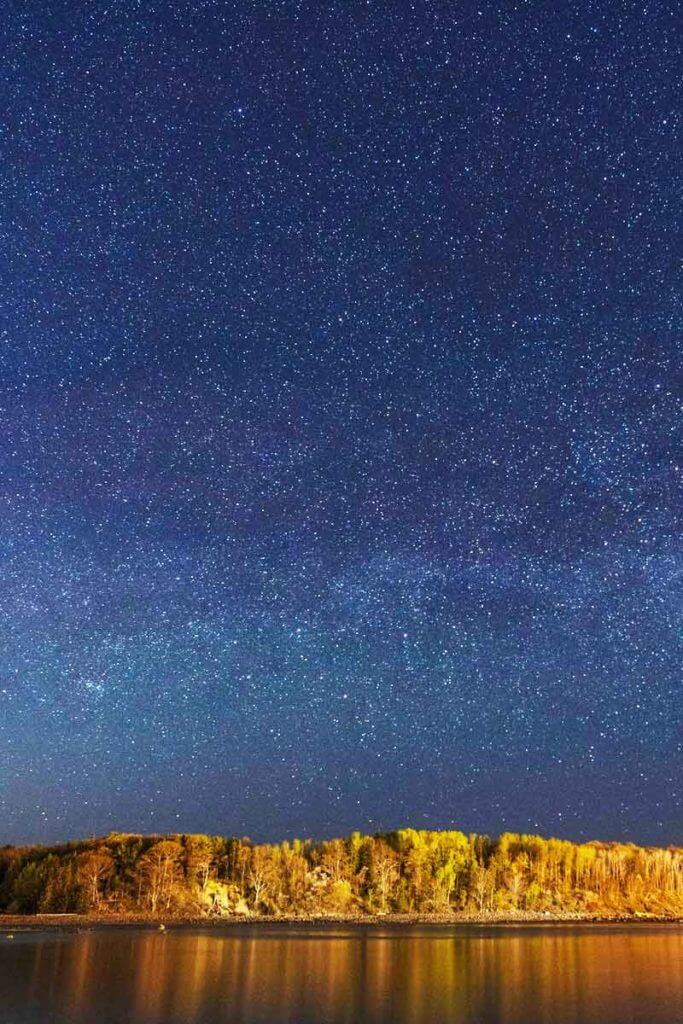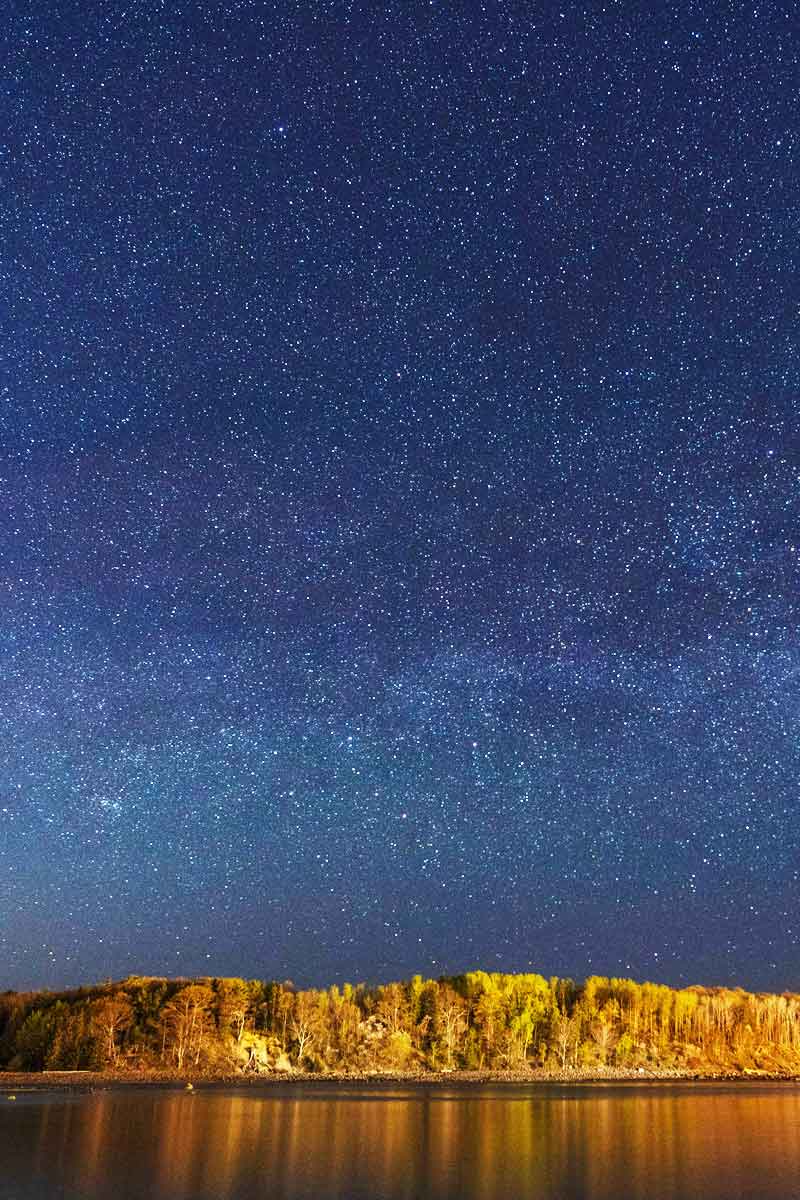 With very little light pollution, Mount Desert Island and Bar Harbor are great spots for stargazing.
Acadia National Park can be accessed at night, making it a prime spot to peep shooting stars.
If you're really into stargazing, be sure to plan your trip to Bar Harbor around the annual Acadia Night Sky Festival.
The Acadia Night Sky Festival features events, hands-on learning, and even a stargazing party atop Cadillac Mountain.
You can view festival dates on the Acadia Night Sky Festival website.
Take a photo tour of Bar Harbor and Mount Desert Island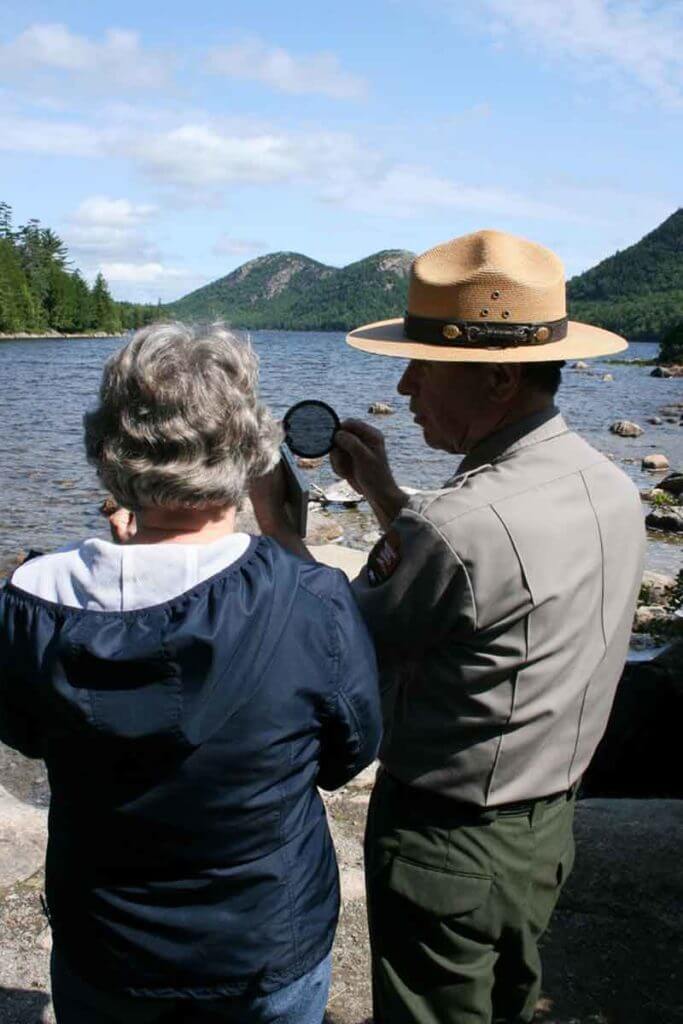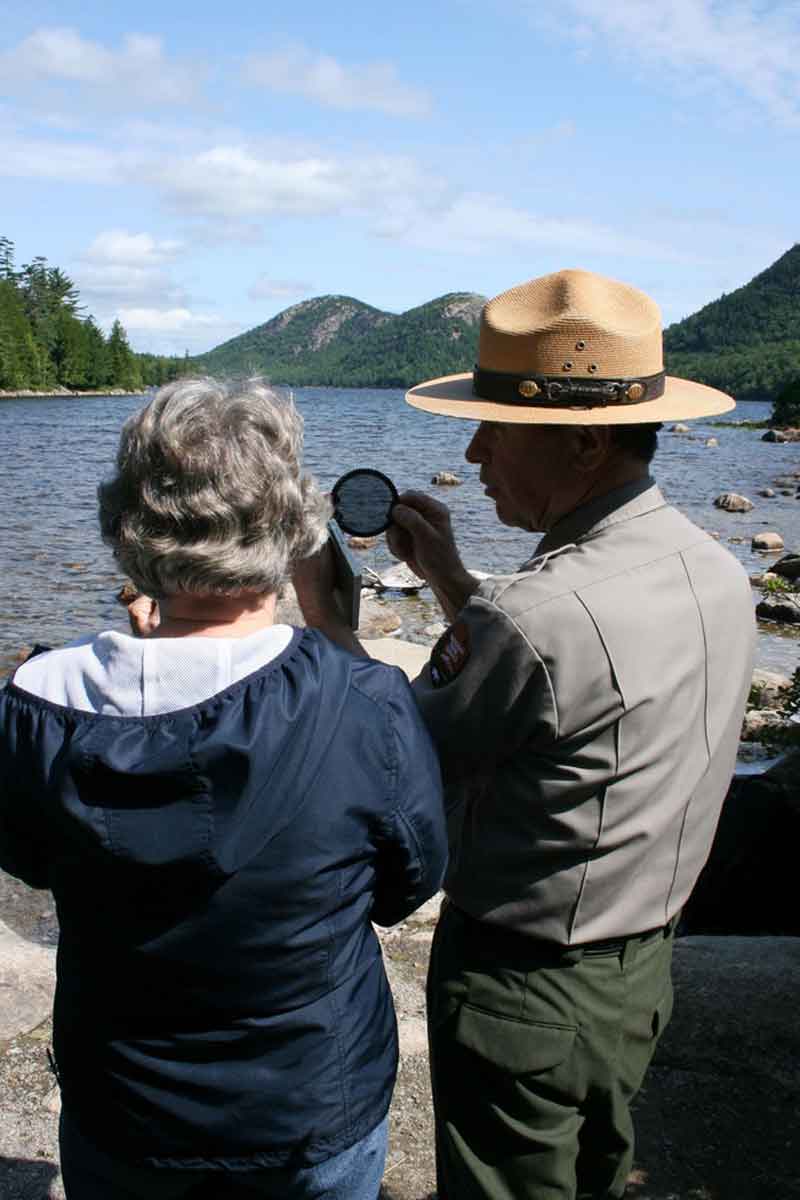 Acadia National Park offers free photo walks. These tours are led by park rangers and are great for beginner photographers.
There are 1-2 tours per week during the Summer months led by park rangers at Acadia National Park.
These tours are free and require reservations. For more information on dates and times and to make reservations, call 207-288-8832.
Acadia Photo Safari also offers several nature photography workshops, all led by professional photographer Howie Motenko.
There are 4 preset tours available from Acadia Photo Safari, as well as an option to create a private tour. The preset tours include:
Jordan Pond
Ocean Drive
Night Sky
Sunset Cruise
The photo tours generally last 3 hours and are capped at 6 people to make sure there is adequate one-on-one assistance.
Let loose at Wild Acadia Fun Park
Another family-friendly activity near Bar Harbor is the Wild Acadia Fun Park and Water Slides.
Wild Acadia Fun Park is a great option for a fun family day to let kids get their energy out.
This fun park features a variety of activities, such as water slides, swimming, go-kart rides, mini golf, a ropes course, and zip lining.
Wild Acadia Fun Park is located in Trenton, just before you cross over the bridge to get onto Mount Desert Island.
Watch a lumberjack show featuring Timber Tina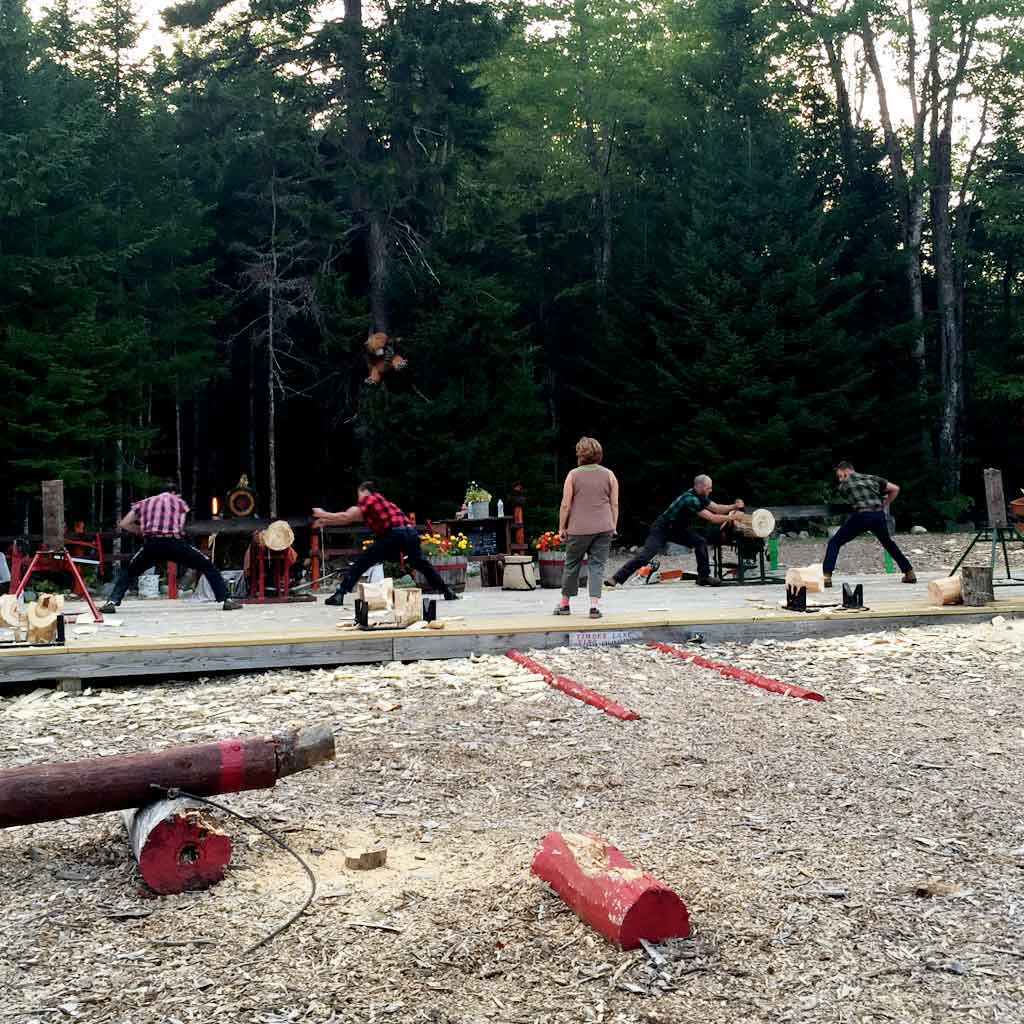 Timber Tina's Great Maine Lumberjack Show showcases 4 lumberjacks in classic logging sports competitions, such as axe throwing, log-rolling, and pole climbing.
This family-friendly show does a great job of getting the audience involved, such as letting kids help saw a log (supervised, of course).
When I was a kid, my family would go every time we were in Bar Harbor for a visit!
We've continued the tradition now that my siblings and I are older by taking my niece to see a show on a recent visit to Bar Harbor.
I guess you could say it's of our favorite things to do in Bar Harbor, Maine!
Timber Tina's Great Maine Lumberjack Show is located in Trenton, just after you cross the bridge leaving Mount Desert Island and the Bar Harbor area.
Watch the sunset over Bar Harbor marina
Grab a cup or cone of ice cream and head over to Agamont Park, the park with the gazebo in downtown Bar Harbor.
Agamont Park sits on a hill overlooking the Bar Harbor marina. It has beautiful views of Frenchman Bay, sailboats, and the occasional yacht.
It also makes for the perfect spot to watch the sunset over Bar Harbor marina.
For an optimal experience, park yourself anywhere from 30-60 minutes before the sun is scheduled to set that day.
You'll also want to plan staying up to 30 minutes after sunset.
Not all sunsets are the same, so you might get a special show in the time leading up to or after the sunset.
Take a day trip to Southwest Harbor, Maine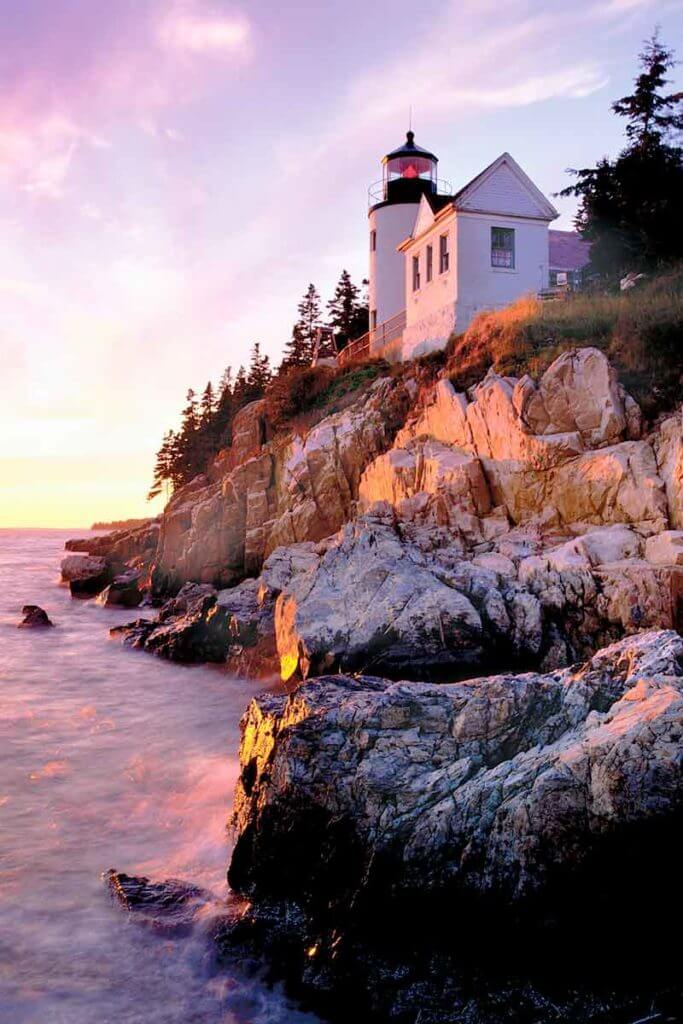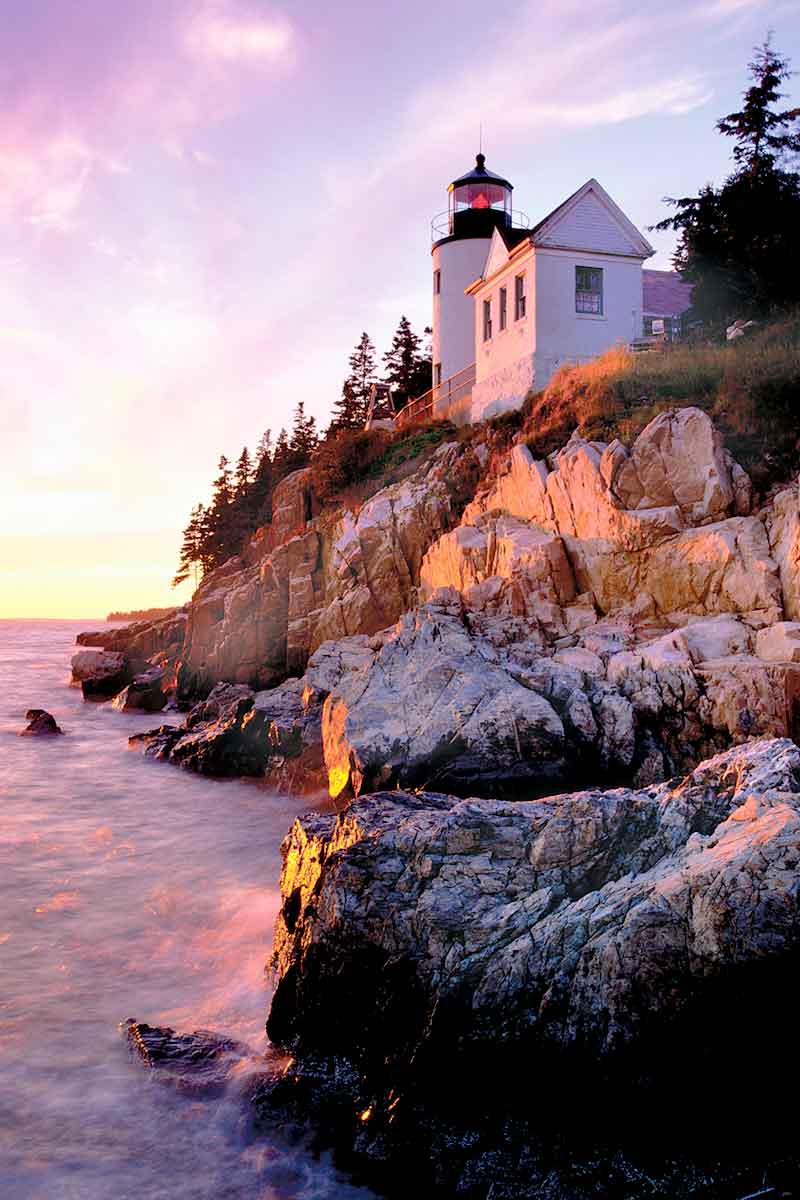 Speaking of Southwest Harbor, this quaint town on the quiet side of Mount Desert Island makes for an excellent day trip.
Downtown Southwest Harbor has lots of adorable shops and restaurants.
When I visit with my family we usually grab food to go and head to a nearby trail for a seaside picnic.
Wonderland Trail is just short of 1.5 miles out and back and is a great spot for this activity.
The Seawall Picnic Area is another option if you're not up for a hike, but want to enjoy the fresh sea air.
TIP: On your way back to Bar Harbor, swing through Bass Harbor to see the famous Bass Harbor Head Lighthouse.
Wander through the Asticou Azalea Garden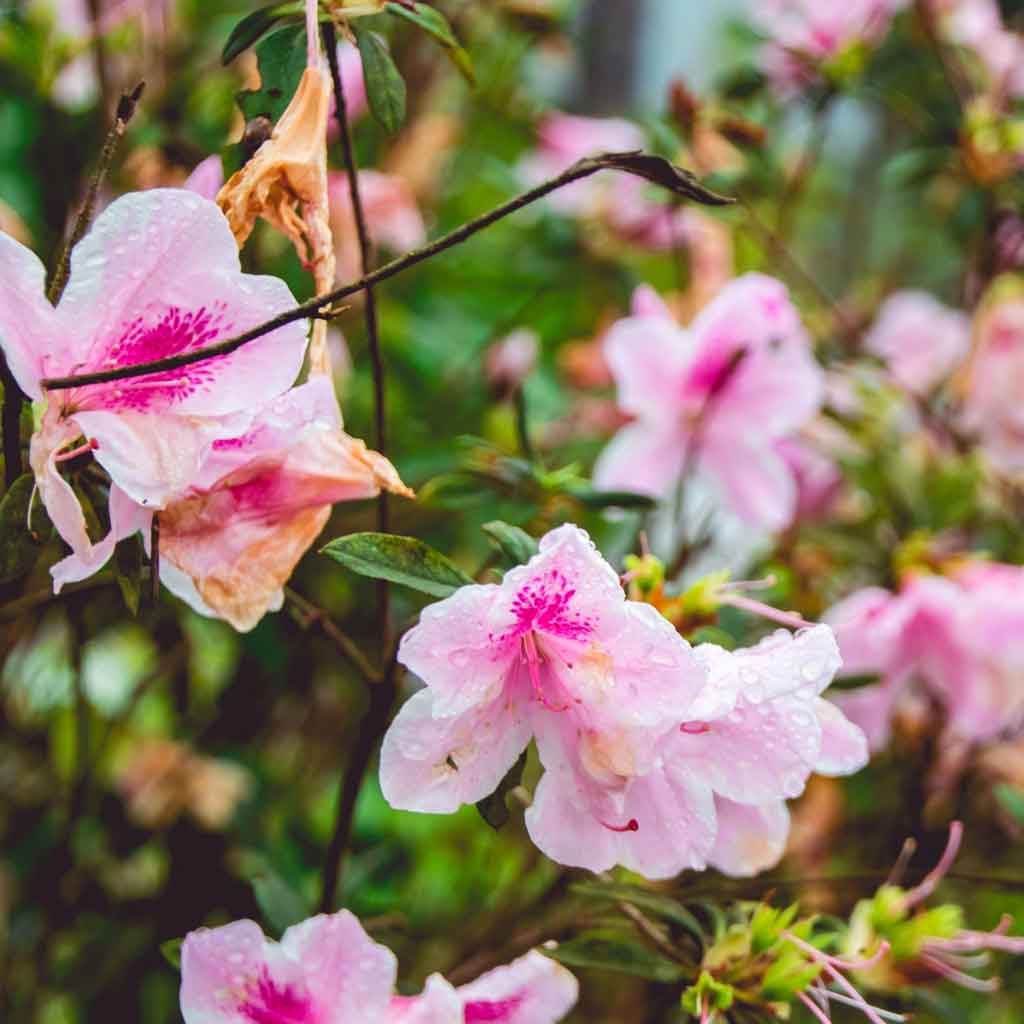 For a fun day trip, take a scenic drive to Northeast Harbor for an afternoon at the Asticou Azalea Garden.
This Japanese-style garden is full of azaleas, Japanese iris, rhododendron, and other beautiful flowers and trees.
Round out your afternoon with lunch at the nearby Asticou Inn & Restaurant or 123 Main Street Restaurant.
Check out one of many Bar Harbor boat tours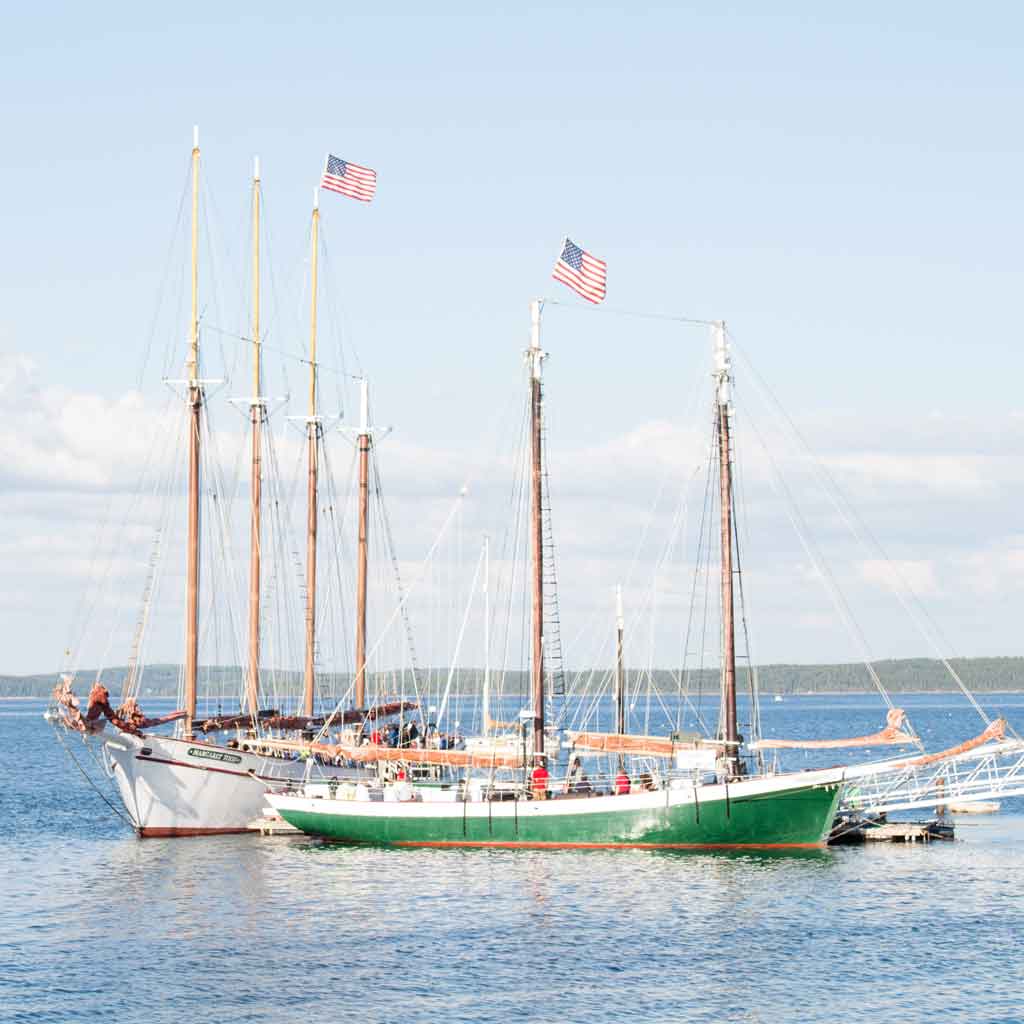 Given that it's on an island, there are plenty of Bar Harbor boat tours to choose from.
From fishing tours to lighthouse tours and even birdwatching, you'll likely find a boat tour of interest to you.
In Bar Harbor proper, I recommend Acadian Boat Tours, Downeast Windjammer Cruise Lines, or Lulu Lobster Boat Ride, all of which offer a few different options for boat tours.
If you head out on a day trip to nearby Bass Harbor, Maine, I recommend Bass Harbor Island Cruises.
Catch some lobsters or fish, fresh from the ocean
Spend a day with Acadia Deep Sea Fishing Tours in Southwest Harbor catching lobster or fish.
On this fun tour, you'll head out into the Atlantic Ocean for some deep sea fishing for cod, mackerel, lobster, and other seafood.
Joining a fishing tour is a great activity for families with older kids or adults looking for something unique to do.
Tours depart from Biel's Lobster Pier in Southwest Harbor, Maine. And yes, you get to keep anything you catch!
What are your favorite things to do in Bar Harbor, Maine?
Bar Harbor is packed with things to do for a variety of crowds, don't you agree?
For more Bar Harbor tips, check out these posts:
This post was originally published on Sept. 12, 2016. It was last updated on June 26, 2021.