If you're looking for a short but challenging hike in Acadia National Park, look no further than Beehive Trail.
This trail is perfect for experienced hikers who want to get some fresh air without spending all day on a hike. Plus the views are simply unbeatable.
Let's jump right into this guide to hiking the Beehive Trail in Maine's Acadia National Park.
Hiking Beehive Trail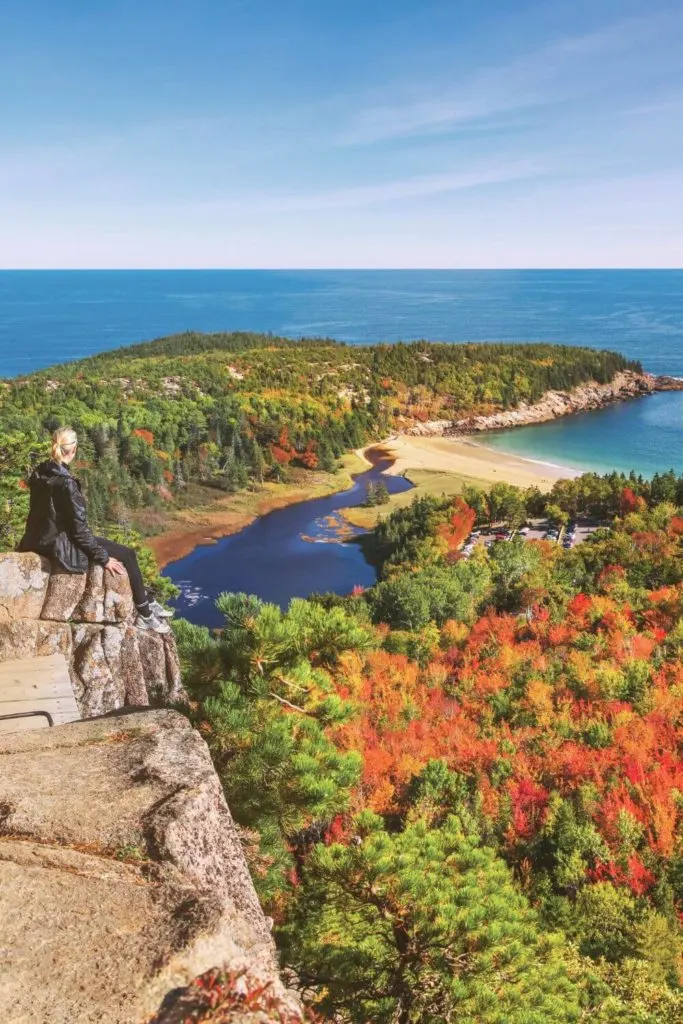 Let's be honest… There's only one beehive you'll be seeing on the Beehive Trail in Acadia National Park – those in your tensed-up muscles later in the day after a challenging and strenuous ascent!
But don't be deterred! This 1.4-mile loop trail offers an incredibly rewarding experience that is worth every second and bead of sweat.
At the summit, you'll be treated to incredible views of Sand Beach, Thunder Hole, and the Gulf of Maine below you.
As you continue, you'll also see Bowl Pond – unless you skip off onto the Bowl Connector Trail, which bypasses the pond view.
The trail itself provides an interesting combination of terrain – uneven stairs, granite slabs with iron rungs to grasp on your way up, traverses with some airy exposure, and some relatively flat spots sprinkled throughout to catch one's breath.
All in all, it makes for an entertaining climb that blends physical exertion with stunning views.
If you haven't guessed at this point – this is a challenging trail and it is not accessible.
It is also definitely not for beginners or people who have a fear of heights (I mean most hikes aren't, but just lettin' ya know!).
This trail is closed in the Winter and should not be traversed during or after rainy weather as it will make it too slick and slippery.
People have died hiking Beehive (source). I don't tell you this to scare you or deter you from doing it.
However, it is important to understand that if you're not an experienced hiker and you don't prepare adequately, you WILL be putting yourself in danger.
Basic details
Distance: 1.4 mile loop
Difficulty: Hard and strenuous
Elevation gain: 450 feet
Duration: 1 to 2 hours
Permit?: No permit required.
Cost: Included with park entrance fee or annual pass
What to bring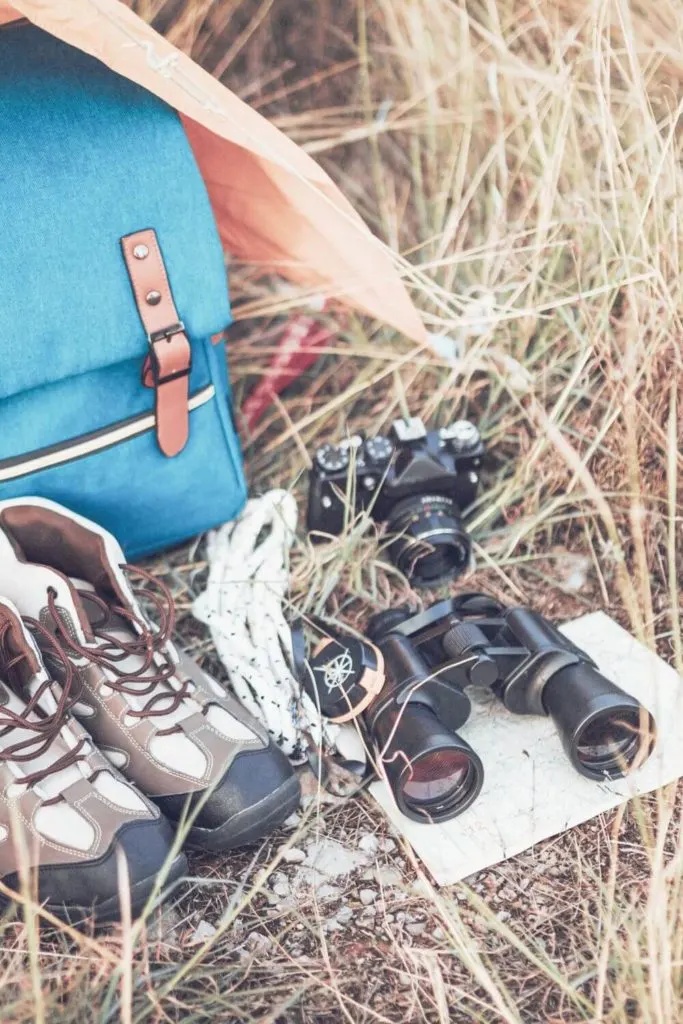 Exploring nature can be a gratifying experience, as is clearly seen on Beehive Trail.
To make sure your adventure doesn't turn into a sticky situation, it's important to equip yourself with proper hiking gear.
Unlike some of the other hikes I've documented for this blog, this is not one where you can just show up wearing whatever and have at it. That'll likely end up with you getting injured.
To make it an enjoyable journey, pack clothing that's comfortable and breathable, such as sturdy pants and a snug yet lightweight T-shirt.
I don't recommend wearing a baggy t-shirt because it can get caught on the iron rungs or rocks and cause you to fall.
Proper footwear is important for traversing Beehive to ensure good traction and ankle support.
I also recommend a hat, polarized sunglasses, water, snacks, and sunscreen.
Bring along your smartphone or GoPro action camera so you can snap pics along the way. Better yet, hook your GoPro to your backpack and record your journey and use your phone for photos.
Then you'll have both video and photos to share on social media, like making a fun TikTok video, carousel for Instagram, or YouTube video.
With the right outfit and appropriate supplies in check, all that's left to do is enjoy yourself out on the trail!
How to get there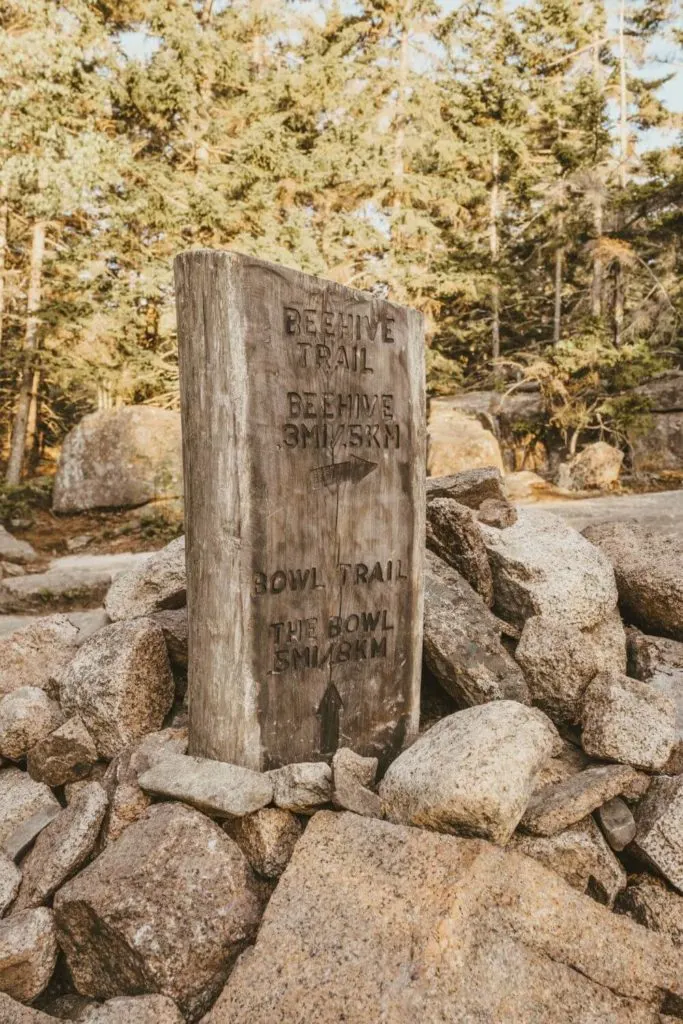 If you're taking the free Island Explorer bus, there's a stop right at Sand Beach, which is across from the Beehive trailhead. You can take the Sand Beach or Park Loop Road route, as both stop there.
If taking the Sand Beach route, you can pick up the bus at the Village Green in downtown Bar Harbor or at North Ridge.
For the Park Loop Road route, you can pick up the bus at the Hulls Cove Visitor Center or North Ridge.
If you prefer to drive, take Park Loop Road to Sand Beach, where there is parking.
The Sand Beach parking lot gets extremely crowded very quickly. If you can't find a parking space, you should be able to park on the side of the road. Check for signs regarding parking on the road because there are sections throughout Park Loop Road where it's not allowed.
Nearby trails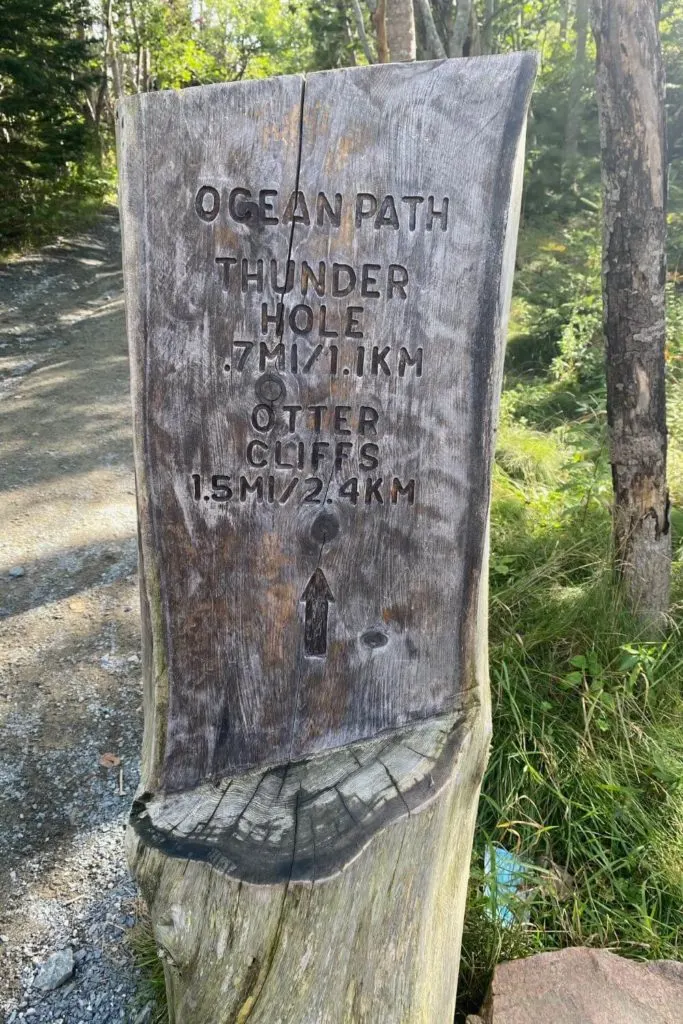 If you're looking for even more outdoor excitement, let's see what nearby trails we can find!
The Bowl Trail
The Bowl Trail is 1.2-miles out and back and takes you to lovely views of Bowl Pond.
The Beehive Loop Trail actually starts and ends on this trail, so if you get the jitters, you can just continue onto this one instead.
Or if you're a group of mixed-skill hikers, you could meet up in the middle where The Beehive hikers turn down the Bowl Trail to get back down.
Gorham Mountain Trail
The Gorham Mountain Trail also connects with the Beehive and Bowl trails. Hikers can descend down the Gorham Mountain Trail after ascending on the Beehive or Bowl Trails.
Alternatively, you can start at the Gorham Mountain parking lot where the trailhead is located and descend down the Bowl Trail, then pick up the Ocean Path to get back to the lot.
You cannot descend down the Beehive Trail because it is far too dangerous to do so.
Champlain South Ridge Trail
Another great option for extending this hike is adding the Champlain South Ridge Trail.
This 1.3 mile connector trail takes you up to the summit of Champlain Mountain. From there, though, you have a few options for finishing your hike.
First, you can go back down the trail the way you came and then take the Bowl or Gotham Mountain trails down.
Another option is continuing down Champlain Mountain via the Champlain North Ridge Trail.
Please note that you'll see a marker for Precipice Trail, but you cannot transcend down this trail because it is way too dangerous!
Ocean Path Trail
And that brings us to the next option nearby – the Ocean Path Trail.
Like the Beehive, this option also overlooks Sand Beach, although from the street level rather than from atop a mountain.
Ocean Path then goes all the way down the shoreline, past Thunder Hole, and over to Otter Point Overlook.
If you do the full trail round trip, it's about 4.4 miles. Some of it is paved, while other sections are gravel or uneven dirt, rocks, and roots.
Are you ready to hike Beehive Trail?
Spending time at Acadia National Park and hiking Beehive Trail is an experience like no other.
This trail provides a unique opportunity to explore the beautiful landscapes of Maine while also pushing yourself physically and mentally.
If you're looking for an adventurous way to spend your day, Beehive Trail will have you basking in the glory of nature and enjoying every minute of it.
Make sure you don't forget your hiking boots, sunscreen, water, and hearty snacks – those are the key ingredients for having a satisfying hike.
---
About the author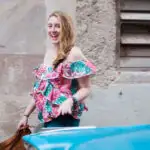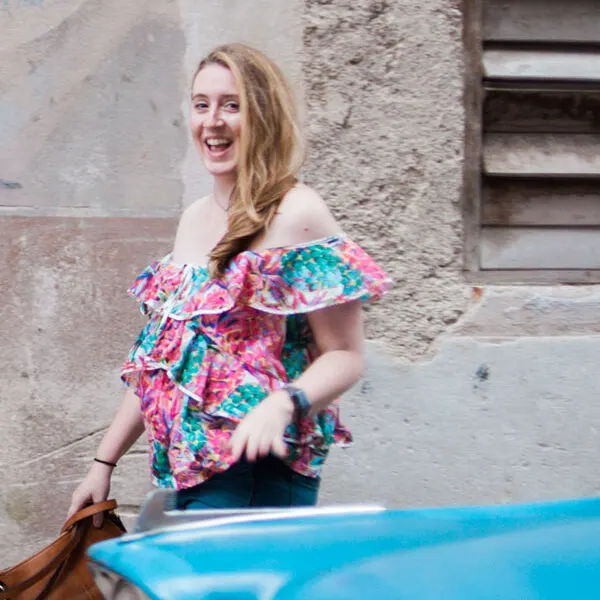 Meg Frost is a Boston-based travel blogger that helps people embrace technology to make vacation planning and traveling wicked easy, affordable, and fun.
She holds an M.A. in Journalism from Northeastern University and B.S. in Communication & American Studies from University of Miami.
---
This post was originally published March 1, 2023. It was last updated April 25, 2023.