I've been visiting Mount Desert Island for more than 40 years and have come to know all about the best places to stay in Bar Harbor, Maine.
This über-popular New England vacation destination is packed with so many excellent hotels, cottages, inns, campgrounds, and vacation rentals that it can be hard to decide where to stay.
But luckily you have me! After a long day at Acadia National Park or exploring other things to do, rest your head one of these perfect places to stay in Bar Harbor and Acadia National Park.
Best places to stay in Bar Harbor, Maine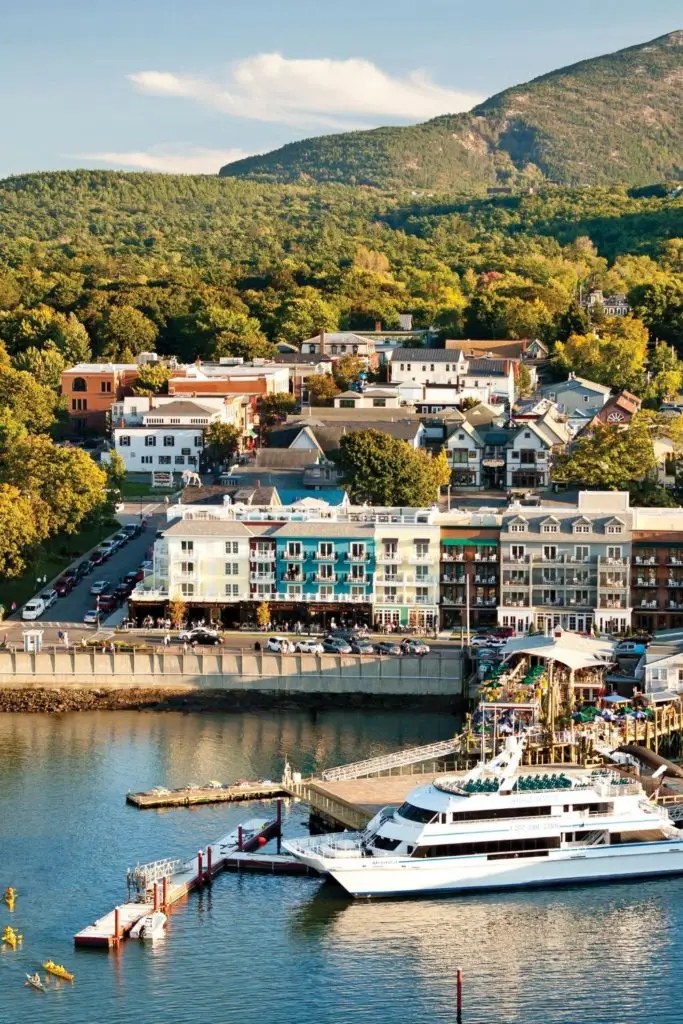 Before we dig into my recommendations on where to stay in Bar Harbor, I have 1 crucial tip to consider: BOOK EARLY!
Bar Harbor is super popular and books up fast. It's not unheard of for places to book up for the Summer and early Fall at the beginning of the year.
Given this, if you have your heart set on a specific property, book as soon as you can.
Most places will open up reservations in January, prior to the Summer season, or even keep reservations open year round.
There are some places that don't take reservations at all, as well as places that stagger when people can book to give more of a fair chance.
So if you strike out on finding a place to stay, keep trying!
But, by and large, most places in Bar Harbor book up before the ground starts to thaw in the Spring.
AirBNB in Bar Harbor, Maine
Bar Harbor, Maine vacation rentals are easy to find on popular rental websites like AirBNB.
While you can find affordable rentals on AirBNB, it really shines when it comes to flashy, luxury properties for large families and groups. Think seaside mansions and Pinterest-esque lodges.
AirBNB is also a great spot to check if you're looking to host a small gathering (with permission from the property owners, of course), as it's easier to find larger properties with the amount of space you need.
Bar Harbor Inns and Bed & Breakfasts
For a quintessential old-fashioned New England Summer vacation, an inn or bed & breakfast property comes to mind.
Luckily, Bar Harbor is FILLED with them.
Keep reading for a handful of the best Bar Harbor inns and bed & breakfast properties.
Atlantean Cottage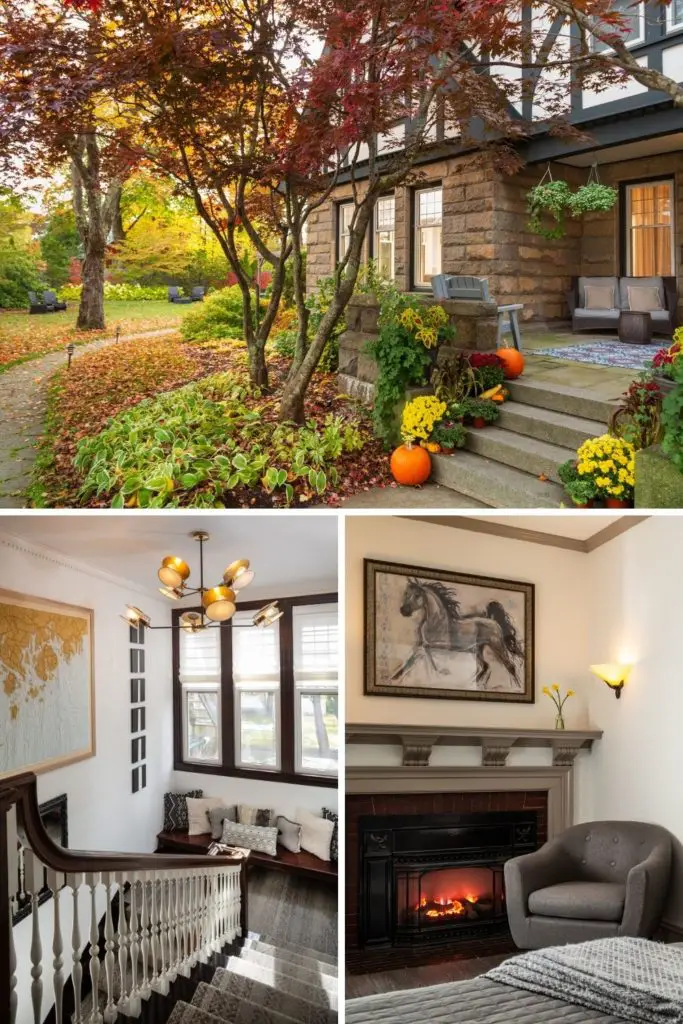 No stale continental spread here: Atlantean Cottage serves a gourmet breakfast every morning that sources from local farmers' markets.
After all, the owners used to work at some of Washington, DC's best restaurants and hotels!
Another point I love about The Atlantean is that they are committed to operating as 'green' as possible, such as extensive recycling, using energy efficient light bulbs, and laundering in-house.
Lastly, the Atlantean is located right off of Main Street, so you'll have quick access to all that downtown Bar Harbor has to offer and a short bus ride or drive to Acadia National Park.
Cleftstone Manor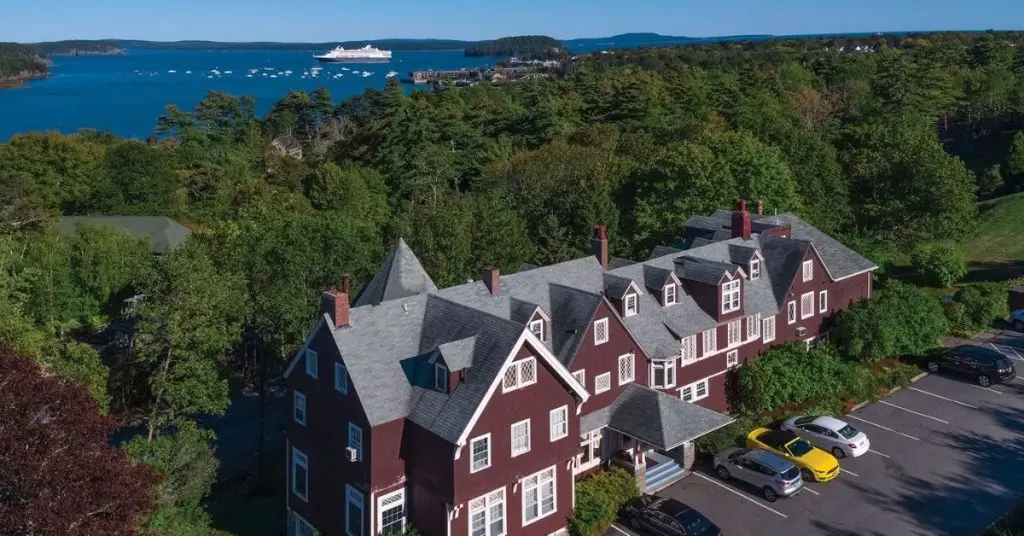 Cleftstone Manor is located just outside downtown Bar Harbor, so you won't have to worry about noise from bustling downtown area at night.
In addition to serving a freshly cooked breakfast every morning, they also host a social hour with wine and appetizers.
Holbrook House Bed & Breakfast
The seasonal Holbrook House B&B is another great option for those who want proximity to downtown Bar Harbor but not the noise.
In addition to breakfast, they have daily afternoon tea featuring rum balls and a special cookie of the day.
Sand Bar Cottage Inn
Located in the historic West Street area of downtown, the Sand Bar Cottage Inn is comprised of a lovely inn and several standalone cottages.
I love that it has the option of the more private cottages or the cozy inn rooms, don't you?
It is located just steps from Bridge Street, where you can walk to Bar Island at low tide!
Cottages in Bar Harbor, Maine
Another popular Bar Harbor lodging option are cottages, which are much like tiny homes or cabins.
They are just as quaint as an inn or B&B, but provide a bit more privacy.
Here are the top cottages in Bar Harbor, Maine to consider booking:
Emery's Cottages on the Shore
These adorable cottages have an ocean view with access to a beach.
All cottages are non-smoking and don't allow pets, which is a bonus if you have allergies!
Options at Emery's Cottages on the Shore include cottages with no kitchen, a kitchenette, and full kitchen.
Seaside Cottages
These cottages are located on the Northwest side of the island, away from downtown Bar Harbor.
All of the Seaside Cottages have an ocean view and there is also access to a beach.
Tide Watch Cabins
Yep, you guessed it – another option that is oceanfront with beach access!
An added benefit to Tide Watch Cabins is that they are dog-friendly, plus they are closer to downtown than other cottages on this list.
Windward Cottages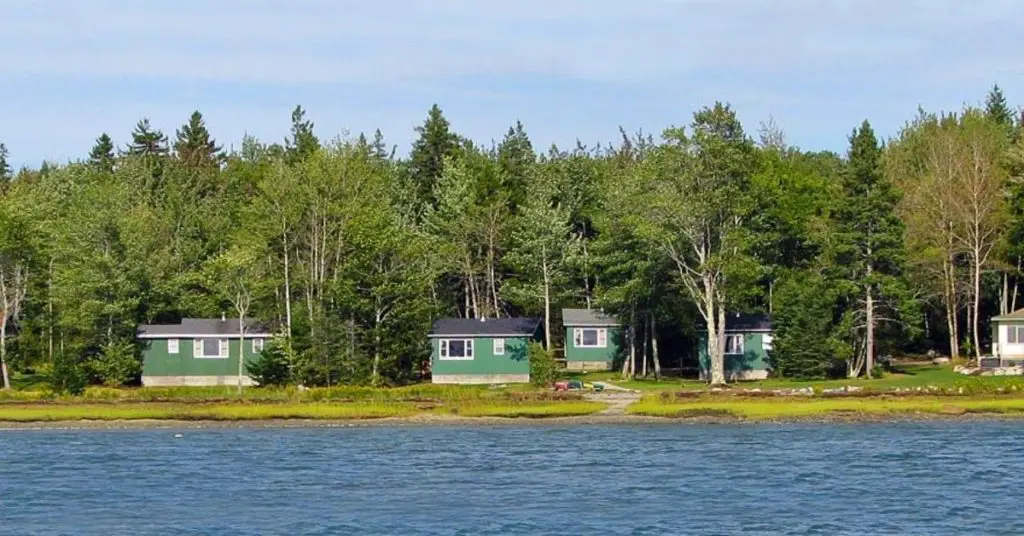 Located next to Seaside Cottages, these cottages are on the Northwest side of Bar Harbor, near the Town Hill neighborhood.
Like Seaside, Windward Cottages also has an ocean view and beach access.
TIP: It'll probably be too cold and rocky to swim at the beaches at all of these cottages, but the beaches will be great for lounging, leisurely walks, watching the sunrise or sunset, and the like.
Bar Harbor campgrounds
Although I have lots of family in the Bar Harbor and surrounding areas, I often camp when visiting.
Camping is not only a great way to connect with the beautiful outdoors, but also great for those on a budget.
Below are my top recommended Bar Harbor campgrounds:
Bar Harbor Campground
One of my favorite places to stay in Bar Harbor, Maine is Bar Harbor Campground.
It's in a great location, plus the campsites and facilities are well-maintained. It's set up for tents and RVs, with many RVers staying for the Summer season.
There's an ice cream shop that you can walk to, plus you can hit up Pirate's Cove miniature golf across the street without needing to drive.
Bar Harbor Campground is cash only and does not take reservations.
Despite not taking reservations, my family and I have never had a problem getting a campsite we liked, nor have we ever been turned away due to no vacancy.
Bar Harbor Oceanside / KOA Holiday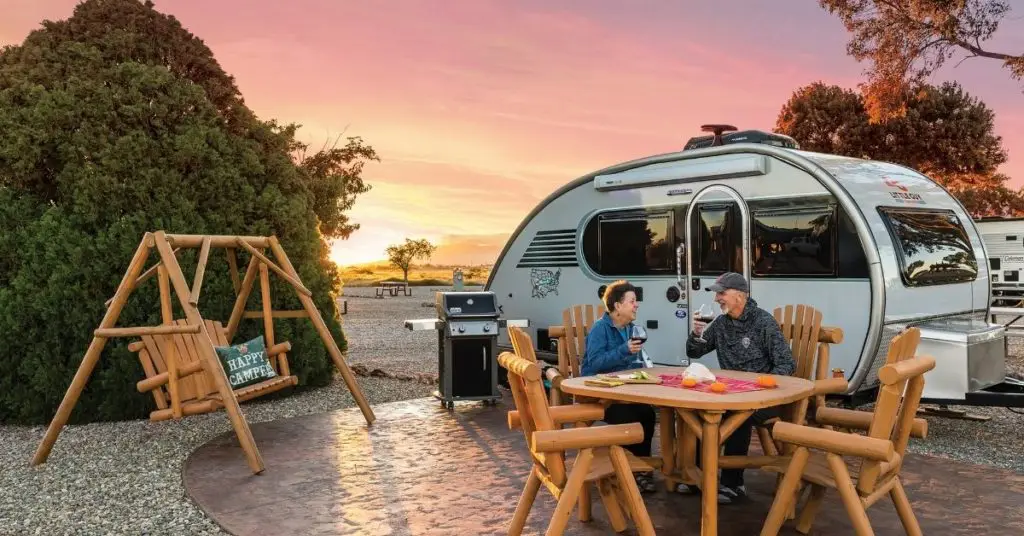 If you're a KOA member, this is the campground for you!
Bar Harbor Oceanside / KOA Holiday has spots for RVs or tents or you can rent a cabin, or airstream. It's also super pet-friendly with a dog park on the premises!
Terramor Outdoor Resort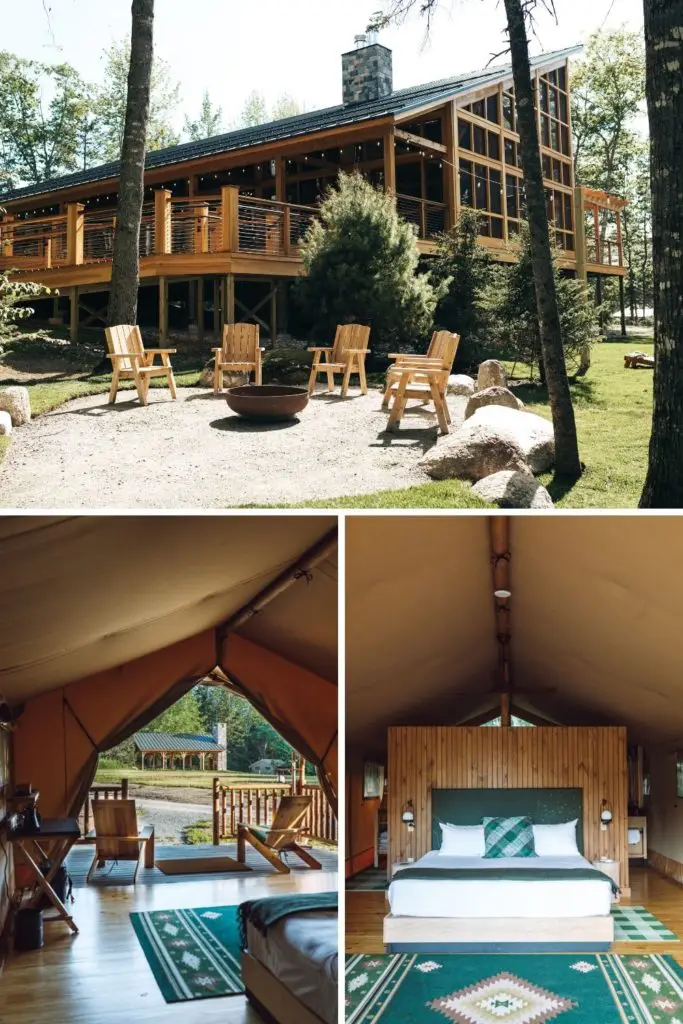 Fairly new to Bar Harbor is Terramor Outdoor Resort, a beautiful and impressive glamping resort that was once occupied by the Bar Harbor Woodlands KOA campground.
Terramor Outdoor Resort is on the Northwest side of Mount Desert Island in Town Hill, away from the hustle and bustle of downtown Bar Harbor.
This stunning glamping resort has a beautiful community lodge with a restaurant and lodge featuring local ingredients, spirits, and brews.
They also host events that I just KNOW you'll love, like paint & sips, talks with local experts, BBQs, yoga classes, and live music.
Lastly, they have a Celestron telescope for stargazing, one of my favorite things to do in Bar Harbor!
Quietside Campground
This campground has sites for tents or RV, plus they have a handful of cabins.
The cabins are perfect for groups who want to experience camping, but don't have camping gear or don't want to bother with the setup and breakdown of a campsite.
Quietside Campground is in Southwest Harbor, which is a bit of a drive from Bar Harbor, but as the name implies the tradeoff is lots of quiet vibes!
TIP: For more campgrounds, check out the section on Acadia National Park lodging at the bottom of this post.
Best Bar Harbor Hotels
Whether you're a travel hacker looking to use your points or rely on the amenities or wider variety of accessible accommodations, here are the Best Bar Harbor hotels.
Acadia Hotel
This New England themed boutique hotel is a great option if you want all the charm of an inn or B&B, but don't care about a fancy breakfast included with your stay.
Acadia Hotel is located just off of Main Street in downtown, so you'll be within walking distance to shops, restaurants, bars, and galleries.
In addition, it's across the street from the Village Green, where you can pick up the bus to Acadia, which helps reduce pollution and traffic congestion.
Acadia Inn
The Acadia Inn is a perfect option for families visiting Bar Harbor, thanks to all of the included family-friendly activities, like movies on the lawn, make-your-own smores, popcorn bar (in the Fall), and a playground.
For something a little extra, you can book kid-friendly add-ons to your stay, such as a book and stuffed animal or an indoor tent that they can sleep inside in the room!
Atlantic Eyrie Lodge
Most rooms at this lodge have balconies with ocean views; a few are exclusively mountain views.
The Atlantic Eyrie Lodge also has an infinity-esque heated saltwater pool that is open seasonally!
Best Western Acadia Park Inn
Sometimes a familiar lodging chain in a new destination is what you're looking for.
This Best Western Inn is located in the Salisbury Cove area of Bar Harbor, just before Pirate's Cove Adventure Golf.
While Best Western is known for being no-frills and budget-friendly, this location offers a full breakfast for free.
Hampton Inn Bar Harbor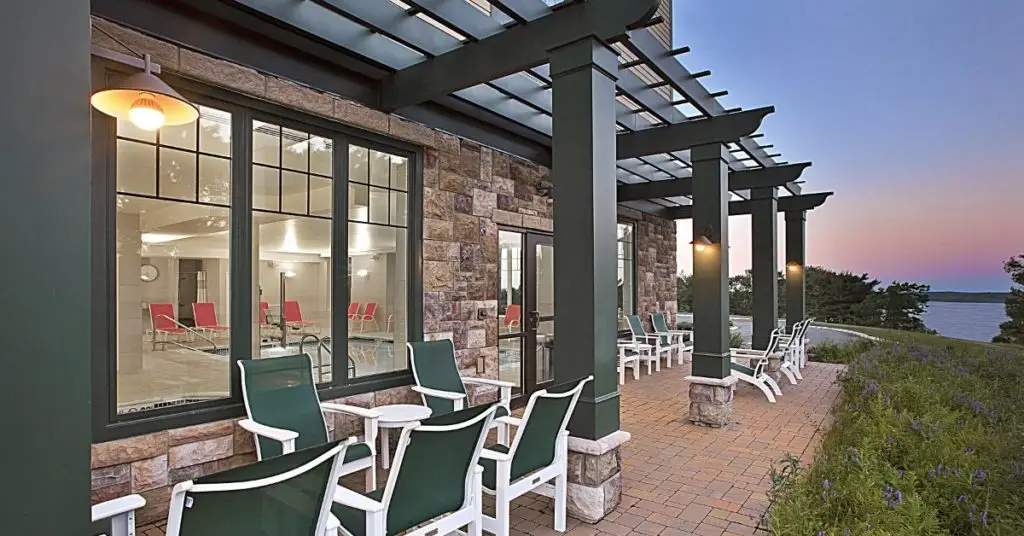 Yes, it's a chain hotel, but if you're of the travel hacking type, then you understand why it's on the list.
Plus, the Hampton Inn Bar Harbor has a gorgeous spot for watching the sunrise over Frenchman Bay, right from the comfort of the property.
Luxury hotels in Bar Harbor, Maine
While many of the places to stay mentioned in this post are quite nice, these 4 luxury hotels in Bar Harbor, Maine really stand out.
Bass Cottage Inn
Tucked away on a side street off of Main Street in downtown is the Bass Cottage Inn.
As with many of the inns in Bar Harbor, a freshly made gourmet breakfast is included in your stay.
If you have allergies or dietary needs, they can accommodate – especially if advanced notice is provided.
West Street Hotel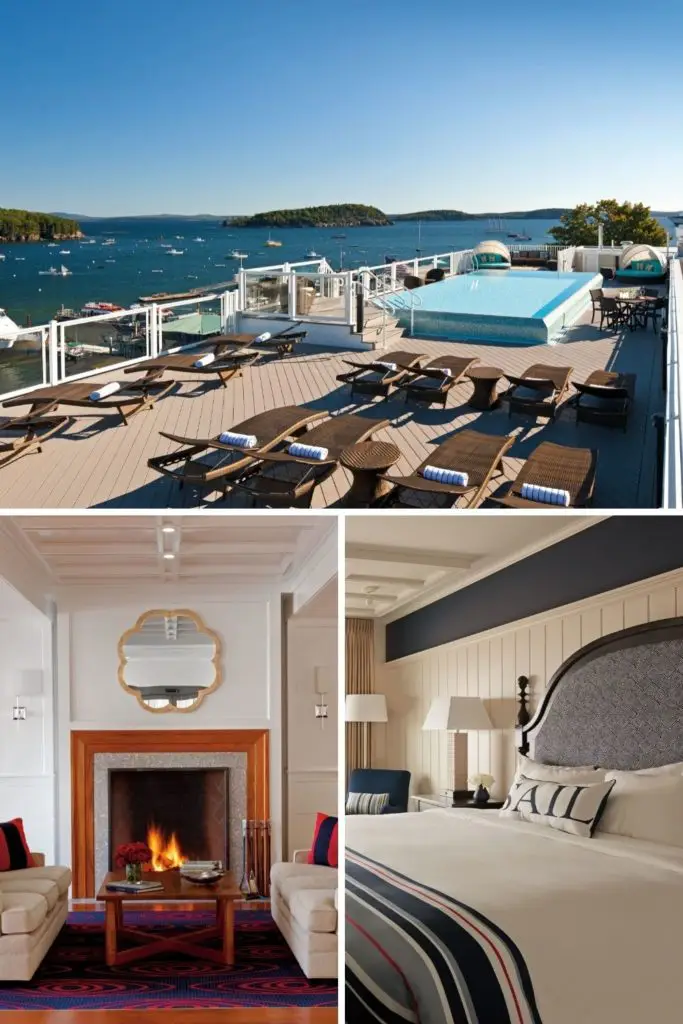 If you want to be right in the thick of downtown Bar Harbor, the West Street Hotel is where you want to stay.
The West Street Hotel is located at the bottom of the hill, in the West Street Historic District, with tons of restaurants, bars, and tour operators everywhere you look.
It also has one of the most stunning roof decks I've ever seen with a plunge pool and gorgeous views of Frenchman Bay.
Balance Rock Inn
This secluded boutique hotel is situated along the Bar Harbor Shore Path in downtown.
The Balance Rock Inn has a heated outdoor pool and stunningly gorgeous views of the ocean sans a busy marina or pier.
They also have a lounge and restaurant, which features a blind tasting menu for the adventurous.
Pet friendly hotels in Bar Harbor, Maine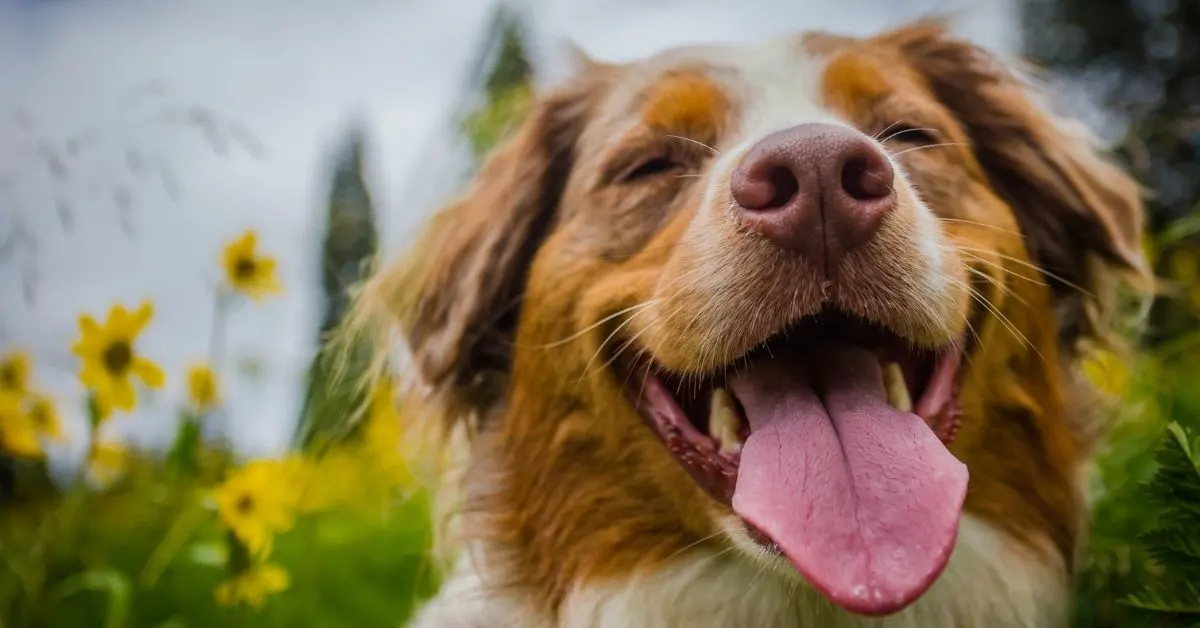 Bar Harbor is pretty dog-friendly, especially for a popular tourist destination.
Many of the restaurants allow dogs on their patio or open-air space and there's even a popular gift shop in downtown called Bark Harbor that sells souvenirs for dogs and other pets.
So if your pup will be joining, here are the top dog-friendly hotels in Bar Harbor, Maine.
As always, be sure to call ahead for their rules to ensure it will meet you and your pet's needs.
Belle Isle Motel
Finding a pet-friendly hotel is not always easy – especially one that is super affordable.
Belle Isle won't break the budget, even when you factor in the $15 per night pet fee.
Rose Eden Cottages
Located next to one of my favorite restaurants in the area, Sweet Pea's Farm Cafe, the Rose Eden Cottages also allow pets in all but 1 of their cottages for just $10 per night on top of the nightly rate.
Wonder View Inn
The Wonder View Inn is just $25 per night extra to include pets.
It is also home to The Looking Glass restaurant, which has outdoor seating with stunning views of the water and a fire pit!
Note: Its sister property, the Bluenose Inn, does not allow pets.
Bar Harbor hotels on the water
Bar Harbor sits on a tiny island off the coast of Maine called Mount Desert Island, so finding a hotel on the water isn't too hard.
Keep reading for my picks for the best Bar Harbor hotels on the water:
Atlantic Oceanside Hotel
This super convenient hotel has a private beach and a separate on-property estate for luxury stays. It also has indoor and outdoor pools.
If you're looking to do a boat tour while in Bar Harbor, Acadian Boat Tours is located at Atlantic Oceanside Hotel, as well.
Bar Harbor Inn & Spa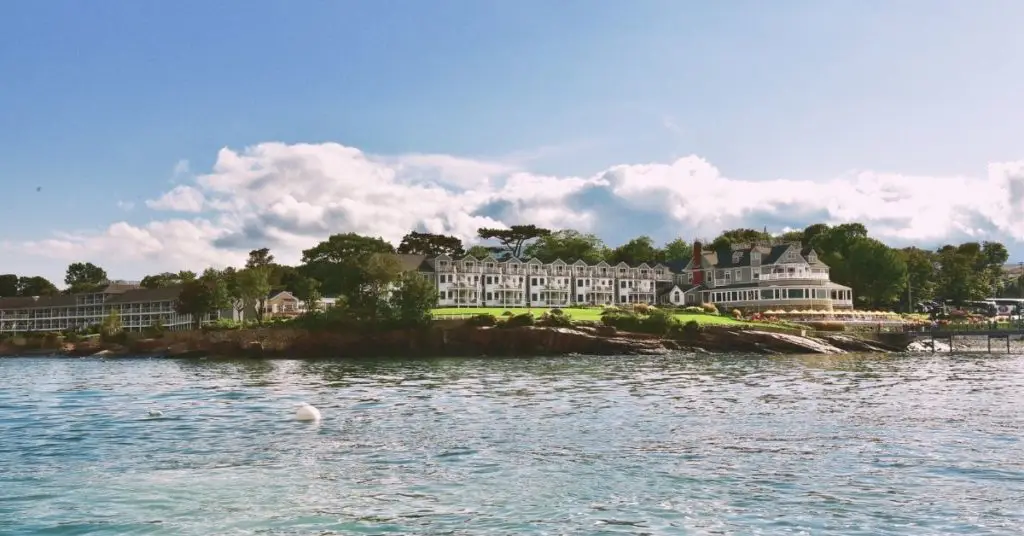 This iconic luxury hotel is located in downtown Bar Harbor, overlooking Frenchman Bay.
The Bar Harbor Inn & Spa is a popular spot for destination weddings, elopements, and honeymoons.
Bar Harbor Regency
If you prefer resorts over hotels, camping, or other options, head to the Bar Harbor Regency.
You'll get great views, a pool to lounge in, 2 excellent restaurants, AND a tiki bar. They also allow dogs under 30 pounds for $75 per stay total.
The Bayview Hotel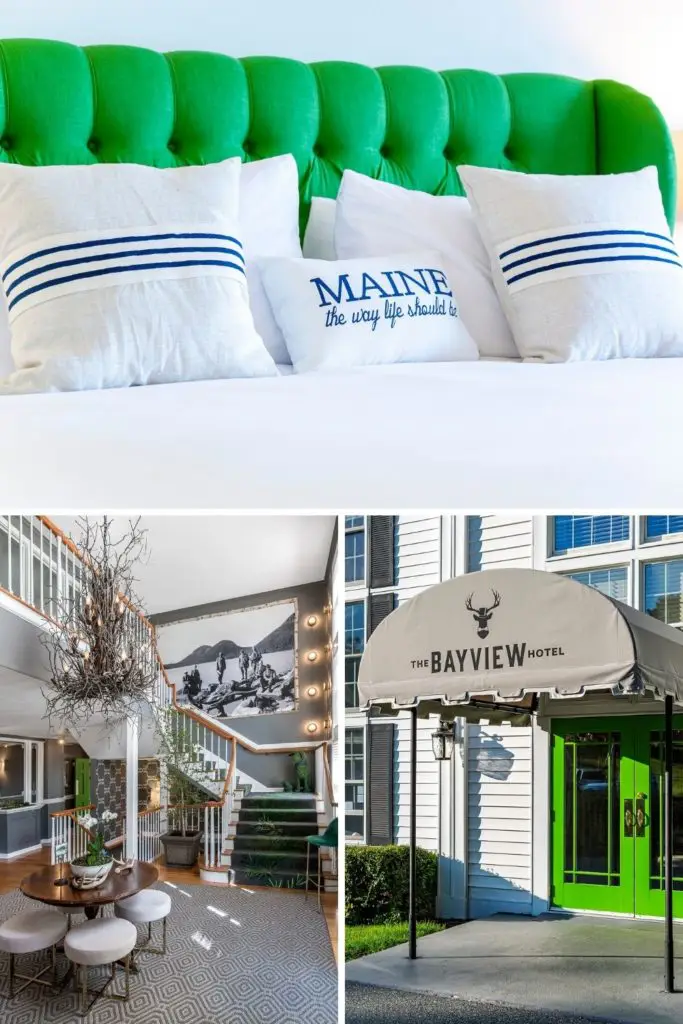 Newly renovated in 2020, The Bayview Hotel has a gorgeous, modern decor in a quiet but central location.
This hotel ticks nearly every box on this list: luxury, pet-friendly, centrally located, and on the water!
Harborside Hotel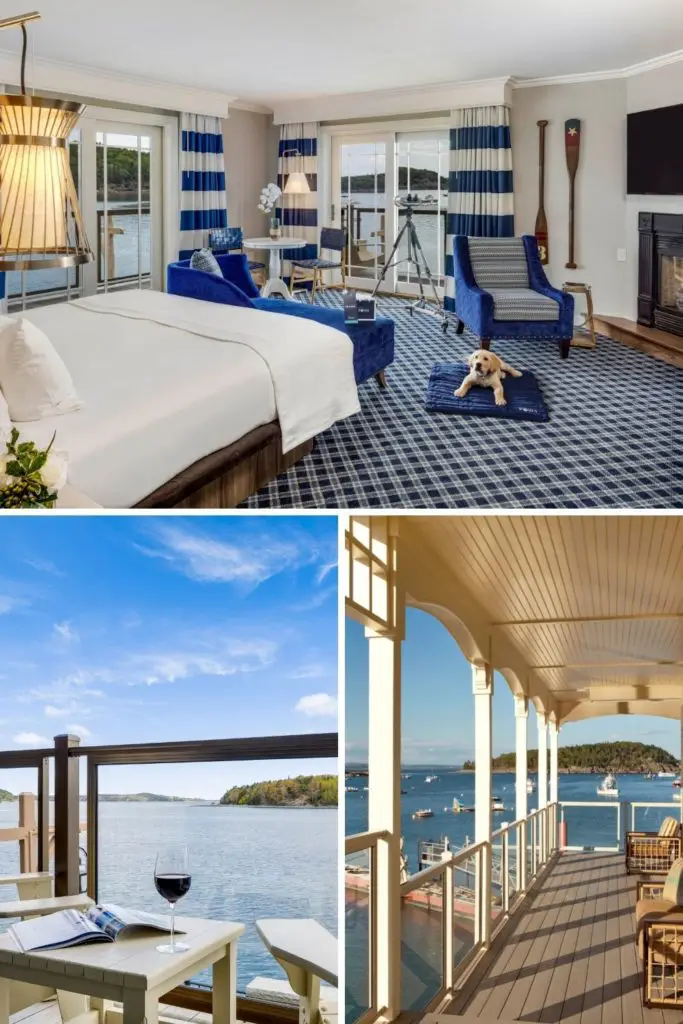 If you want a hotel on the water, this is the spot. The Harborside Hotel juts out into the waters providing stunning views of Frenchman Bay.
The guest rooms are impeccably designed and with luxurious amenities, such as rooms with private jacuzzis on the balcony.
In addition to the stunning rooms, there is a pool, spa, 2 restaurants, and 2 bars.
Acadia National Park lodging
Last, but not least – Acadia National Park lodging.
While all of the properties above are perfect if you're in the area to visit Acadia, these hotels and campgrounds are either located within, or very close to, park borders.
Acadia Yurts & Wellness Center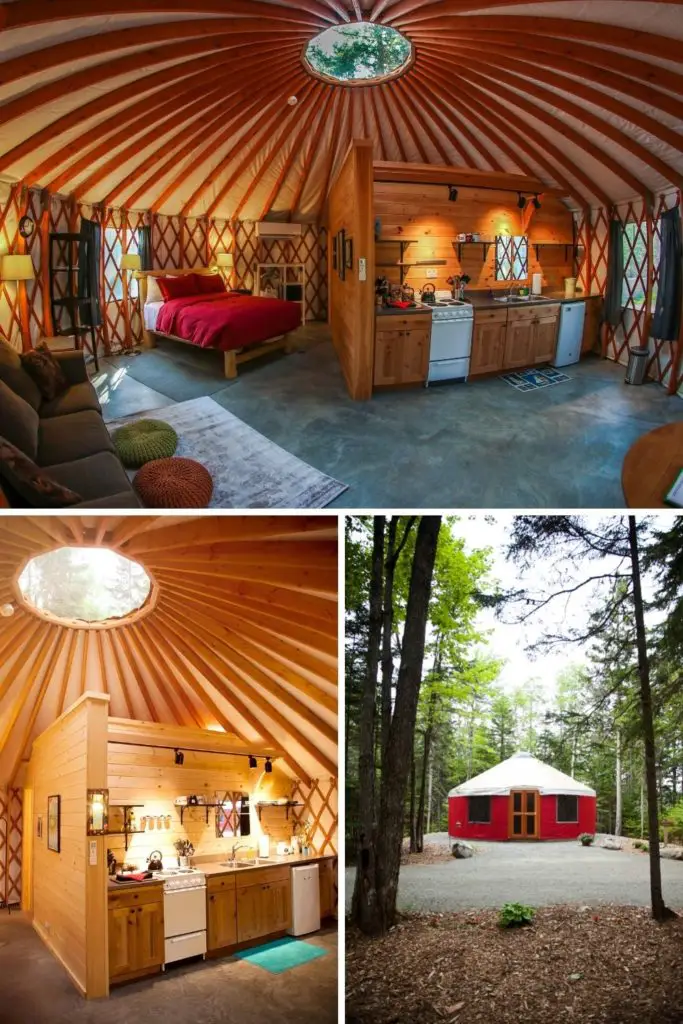 If you're looking for a glamping experience, Acadia Yurts & Wellness Center offers just that, right on the border of Acadia National Park in Southwest Harbor.
At Acadia Yurts, guests can check out communal items such as games, lobster pot & cracking kit, wine glasses, and more – for FREE. There's also a "take one, leave one" book exchange.
Also on site is a Wellness Center where guests can take yoga classes, get a massage, relax in an infrared sauna, or try float therapy in a sensory deprivation float tank.
Bar Harbor Motel
An excellent budget option near Acadia National Park is the Bar Harbor Motel on Eden Street.
Accommodation options include rooms with 1 King or 2 Queen beds, as well as a 2-bedroom option with 1 King AND 2 Full beds.
Free wi-fi, an outdoor pool, and complimentary continental breakfast is also offered, making this property a great deal for your money.
Lastly, this property has direct trail access that leads right into Acadia National Park.
Blackwoods Campground
Located in Otter Creek, right inside Acadia, is Blackwoods Campground.
This seasonal campground doesn't have electricity, so pack your power banks! Plus, you have to travel half a mile to get a shower.
While this might not work for some guests, it's perfect for those looking for a night or 2 of solitude in the woods or those who don't mind the shower facilities being down the road.
Blackwoods Campground is reservation only, with spots opening up roughly 2 months ahead.
Schoodic Woods Campground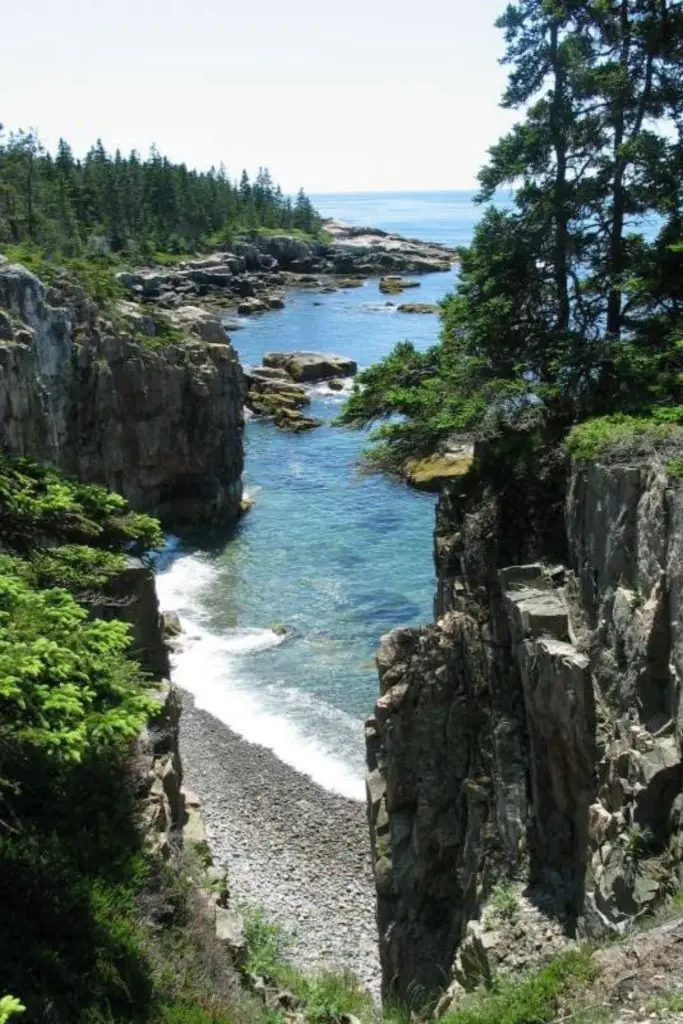 Did you know Acadia National Park extends off the island? Yep, true story!
If you're visiting that portion of the park, Schoodic Woods Campground is located in Winter Harbor, Maine, right inside the park.
Schoodic Woods has RV and hike-in tent sites available and is reservation-only. There are NO shower facilities.
Seawall Campground
Located inside Acadia in Southwest Harbor is Seawall Campground.
As with other campgrounds in Acadia, it's reservation only with spots usually opening up 2 months ahead.
Seawall Campground can accommodate small RVs and tents, but was built more with tents in mind.
If you're an RVer, I recommend looking at the other campgrounds mentioned in this post.
Lastly, there are no showers at the campground, but there is a shower facility 1 mile away.
Where are your favorite places to stay in Bar Harbor, Maine?
Drop me a comment below – I'm always on the lookout for new properties in Bar Harbor to check out!
---
About the author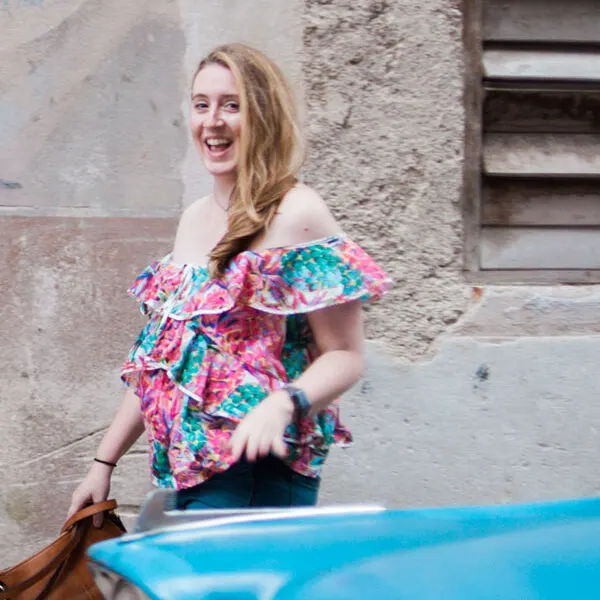 Meg Frost is a Boston-based travel blogger that helps people embrace technology to make vacation planning and traveling wicked easy, affordable, and fun.
She holds an M.A. in Journalism from Northeastern University and B.S. in Communication & American Studies from University of Miami.
---
This post was originally published on September 10, 2016. It was last updated on June 19, 2022.