As much as I love to travel, I can't just drop everything and go. A) I have a full-time job and B) I don't have unlimited funds.
While travel can be expensive, there are lots of ways that you can save money for travel, as well as save money on travel.
Check out these 20 easy ways to save money for your vacation fund – all of which I've done or still do today!
1. Create a budget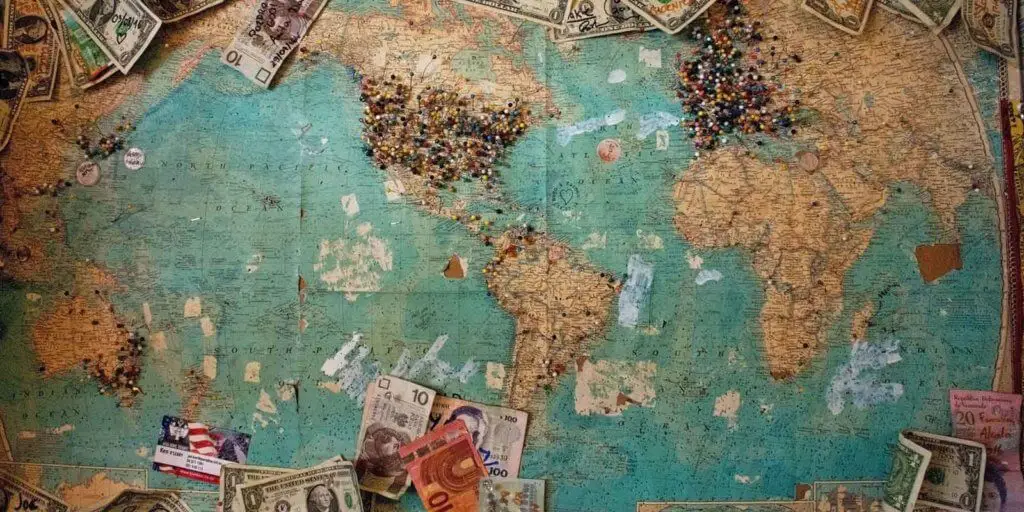 If you don't have a monthly budget outlined yet, start with that first.
Make sure you include all of your essential monthly costs, such as rent or mortgage, and utilities, as well as a breakdown of other regular costs, such as haircuts and doctor appointments.
For non-essentials, like entertainment or shopping, set a reasonable limit to spend and STICK TO IT.
If you don't spend it all, push the amount you didn't spend to your travel fund, emergency fund, or a combination of savings accounts.
Get this free budgeting app
To create and maintain your budget, I recommend using Mint, which has a website and an app.
You can also use Mint to set savings goals.
Mint is FREE and super simple to use.
It is set up to securely link to your bank accounts, as well as credit cards, loans, and so on.
You can learn more about how Mint works here.
Once you track your budget in Mint for a few months, you'll be able to better understand how much you can save each month.
It will also help you understand how much MORE you can save if you reduce your budget or change your spending habits.
2. Get rid of cable or satellite TV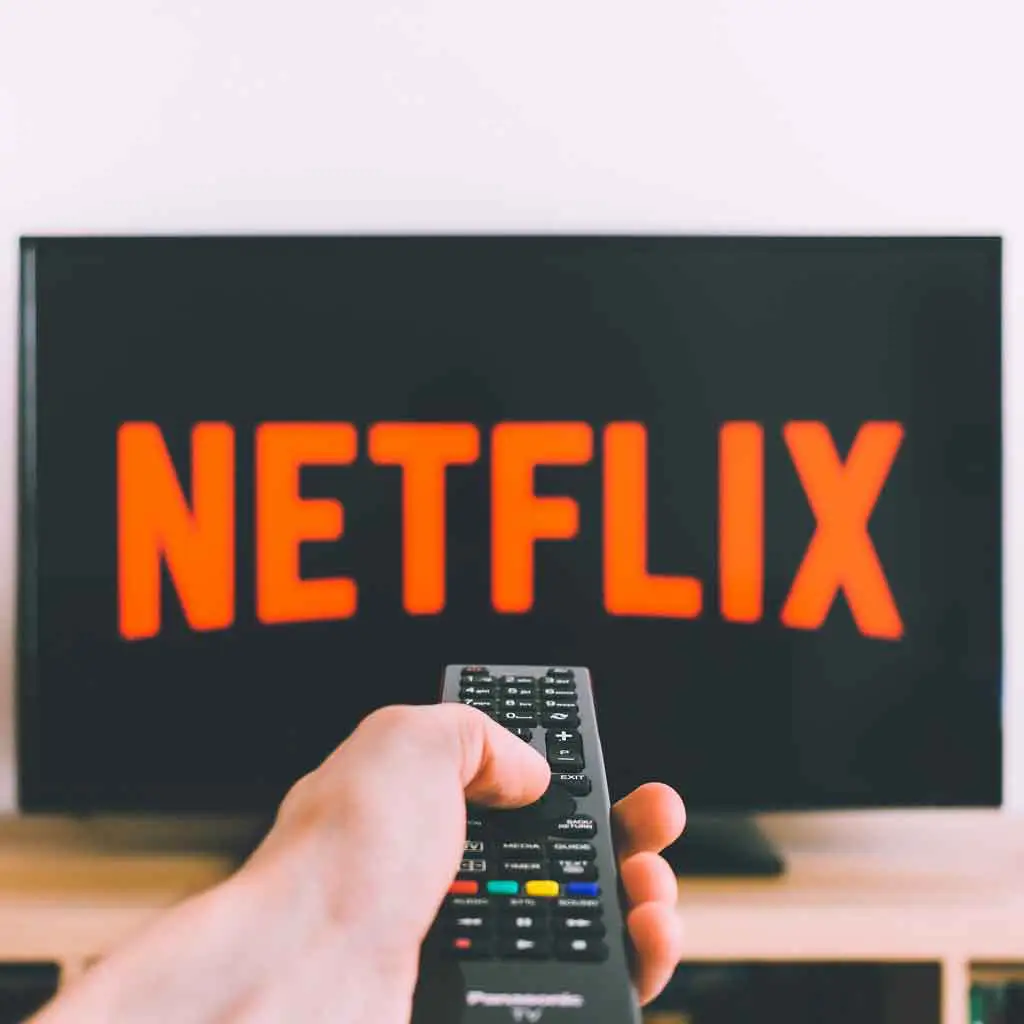 Depending on your TV viewing habits, getting rid of your traditional cable or satellite TV package could net you big savings.
If you can't give up your favorite show or love to watch a new movie every week, look into lower-cost streaming services.
There are tons of free and paid subscriptions for streaming premium content, such as Netflix, Hulu, Amazon Prime (which comes with a host of other goodies), and HBO NOW.
Since you don't have to have a cable or satellite TV package to subscribe to these services, you can still get premium content without the high cost.
This trick alone could save you $1000 or more in a year, depending on how much your TV package costs.
3. Use a reusable water bottle
If you're not fond of drinking water straight from the tap, get a filtered water bottle, instead of using bottled water.
I've used my filtered water bottle going on 5 years now and it's still kicking.
Not only does this small investment save you money after just a few uses, it's also more eco-friendly than bottled water.
I call that a win-win!
4. Get a good travel coffee mug
Instead of hitting up your local coffee shop every morning for a latte, get a travel mug and bring coffee from home.
I swap between this mug and this other mug for coffee on-the-go.
Most of the popular coffee shop brands even make their own coffee and latte mixes.
I know, I know…you've probably heard this one before. But it is 100% worth following it. It saves me $500 a year!
Here's what you won't hear from personal finance experts: treat yourself to a drink from your favorite coffee shop occasionally.
Sticking to a certain day each week or month to will help you avoid slipping back into a daily habit.
5. Bring your lunch to work or school
Getting takeout or dining out for lunch every day can cost double (or more!) compared to making your lunch.
To keep costs down over time, I recommend buying reusable containers.
An ice pack and insulated lunch tote might also be helpful, especially if your workplace doesn't have a refrigerator.
The investment in these supplies will pay for themselves after just a few uses.
6. Limit takeout or dining out
If takeout for lunch isn't your thing, but you still find yourself dining out for dinner on the regular, consider cutting back.
To help cut temptation to fall back on takeout or delivery, pick a day each week to prepare meals ahead of time.
You can also cut costs by meeting friends for dessert or coffee, instead of a full meal.
7. Reconsider your gym membership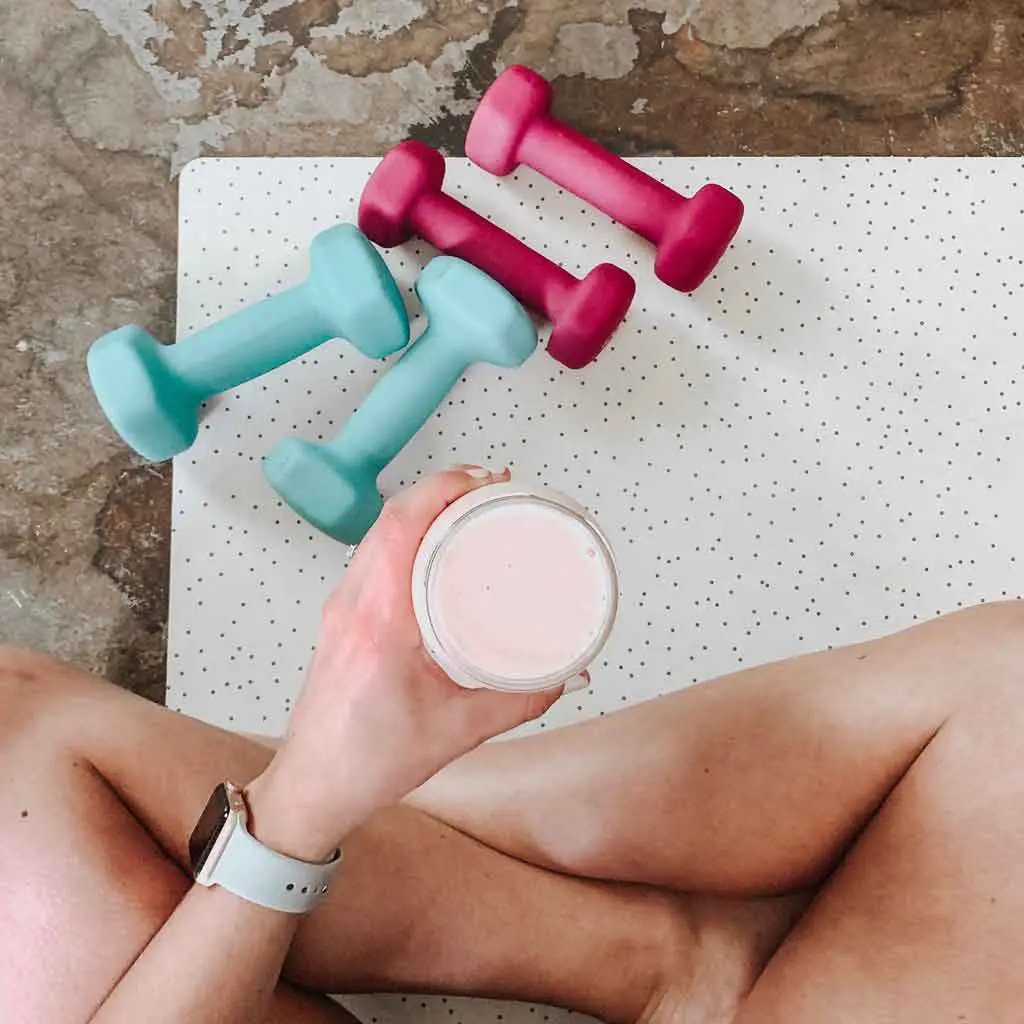 Gym memberships can often be super expensive.
However, being active on a regular basis is very important for our health and well-being.
That said, take some time to evaluate whether your gym membership is worth the cost. Ask yourself:
Are you using your gym membership often enough to justify the cost?
Does your workplace offer a discount or subsidize the cost of a gym membership?
Is there a cheaper gym or fitness studio that you could switch to?
Do you have space at home for work outs?
If the cost of your current membership can't be justified, consider switching to a new gym or cutting it all together in favor of free outdoor activities and at-home workouts.
8. Get reimbursed
Look into the various insurance policies you have (home owner's, rental, health, dental, vision, car, etc.) and see if they offer reimbursements or bonuses.
Many insurance policies offer annual reimbursements by following best practices that, in turn, are proven to help your insurance companies save money.
For example, home insurance companies might provide money back if you make certain home improvements, install energy-efficient appliances, or have a home security system.
In another example, vision health insurers will usually reimburse you up to a set amount for new glasses or contact lenses if you get an annual exam.
However, you usually have to apply for the reimbursement – it isn't always automatic, like with regular health insurance.
Yet another example are reimbursements from health insurance companies for doing things like quitting smoking, or having a gym membership.
Be sure to call up all of your insurers or check out any documentation you have to see if there are any reimbursements that you might be eligible for.
9. Switch insurance plans
If you're not bound to some of your insurance providers, such as car insurance, consider looking into whether switching plans or providers can save you money.
Don't forget to look into long-term costs, to avoid switching to a plan or provider that will only cost you more after the promo period is over.
10. Sell unwanted items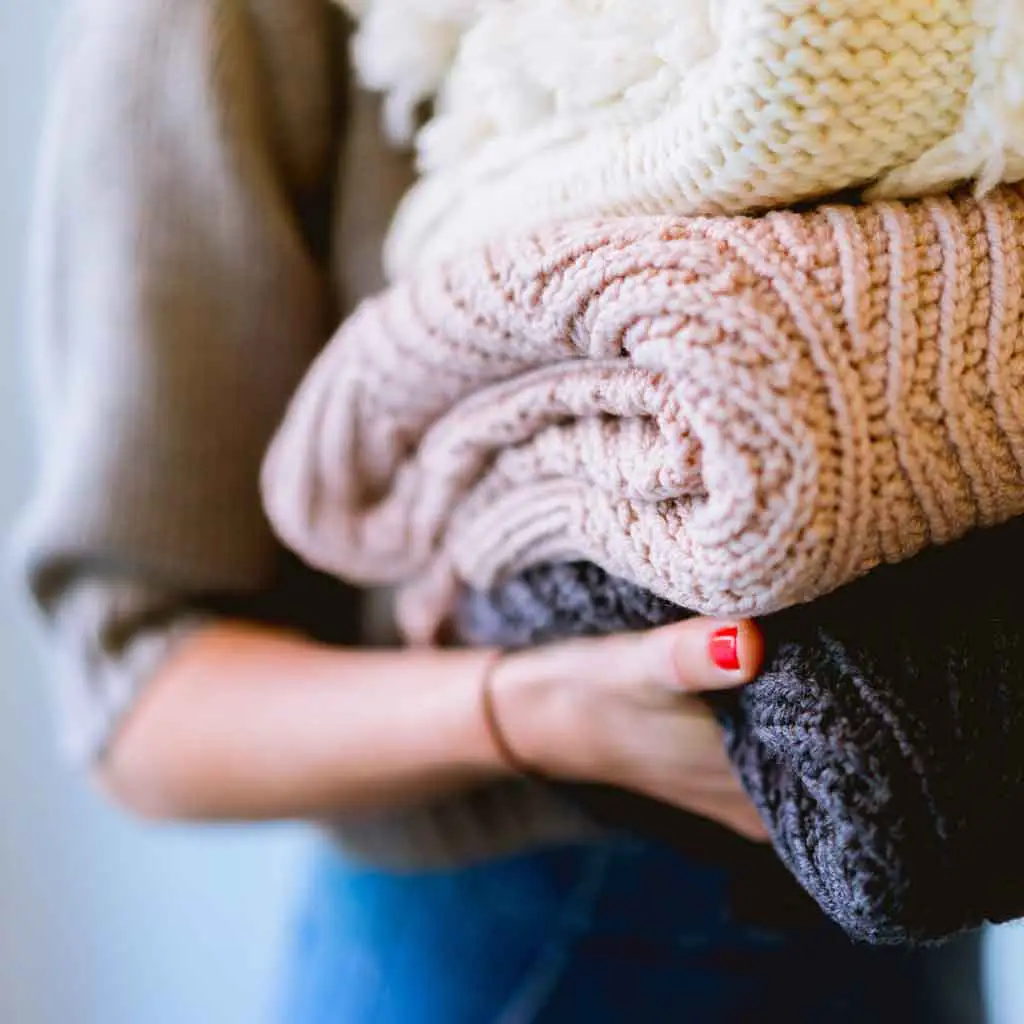 Consider selling unwanted clothing and accessories to a local consignment shop or fashion resale sites, like Poshmark or Thred Up.
To maximize profit, sell items at are in good condition and proper for the season.
Popular brands will also pull in more profit.
Have other unwanted items? Consider selling them at an old-fashioned yard sale or go high-tech by selling on resale sites or apps, like eBay or OfferUp.
If you prefer to donate to a local charity, get a receipt for the value of the items you've donated, as you can write the amount off on your taxes.
11. Adjust your hair salon schedule
Experts recommend visiting the hair salon every 6 weeks.
But depending on what services you want, you might able to stretch it out a few extra weeks and cut 1-2 visits per year.
Stretching out those haircuts can result in up to a few hundred in savings each year!
I was able to save around $400 in 1 year by stretching out my haircuts to every 8 weeks, instead of 6.
12. Do your own nails and facials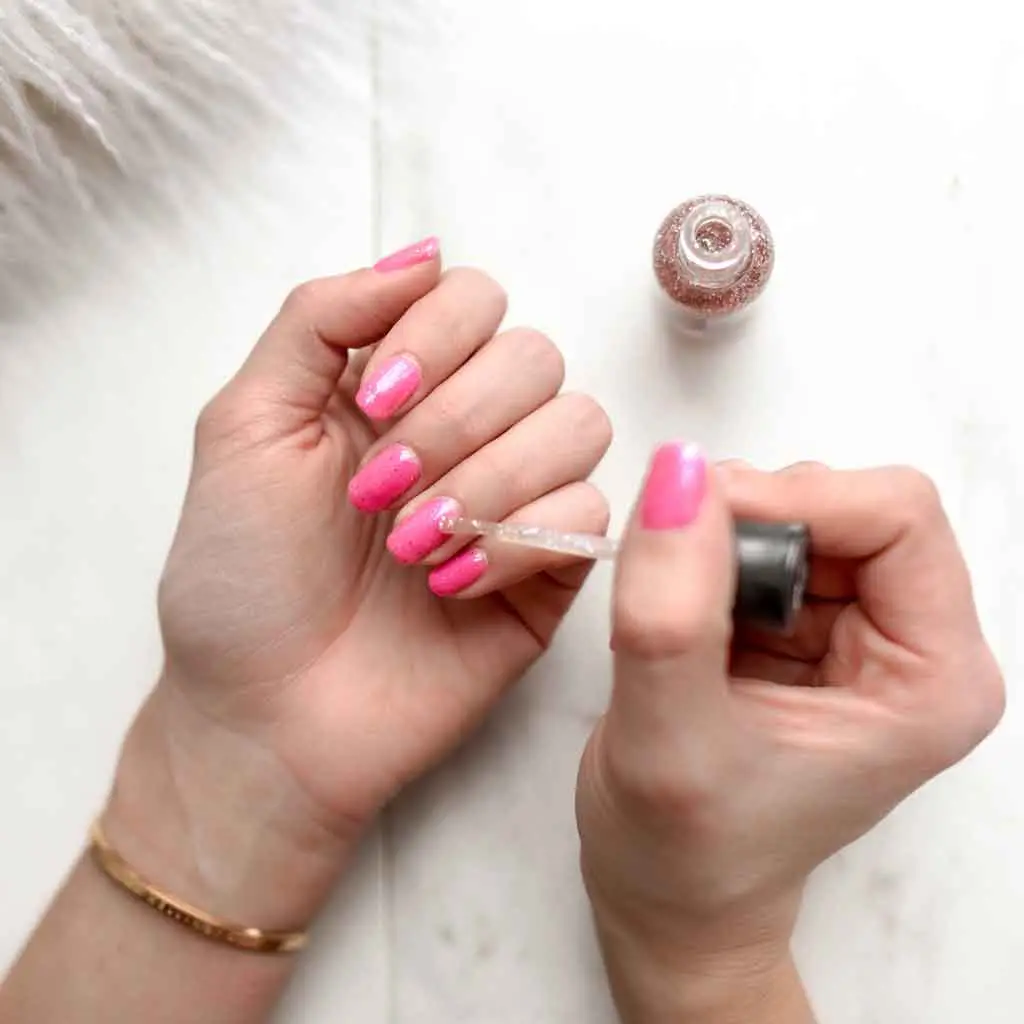 Pampering yourself with a regular mani/pedi or facial can be quite relaxing – and expensive.
Consider doing them yourself and save the professional appointments for special occasions only.
I'm totally guilty of booking a pedicure before every single trip I take.
This year I'm challenging myself to see how often I can do it myself to see how much I can save for future travels.
13. Go wireless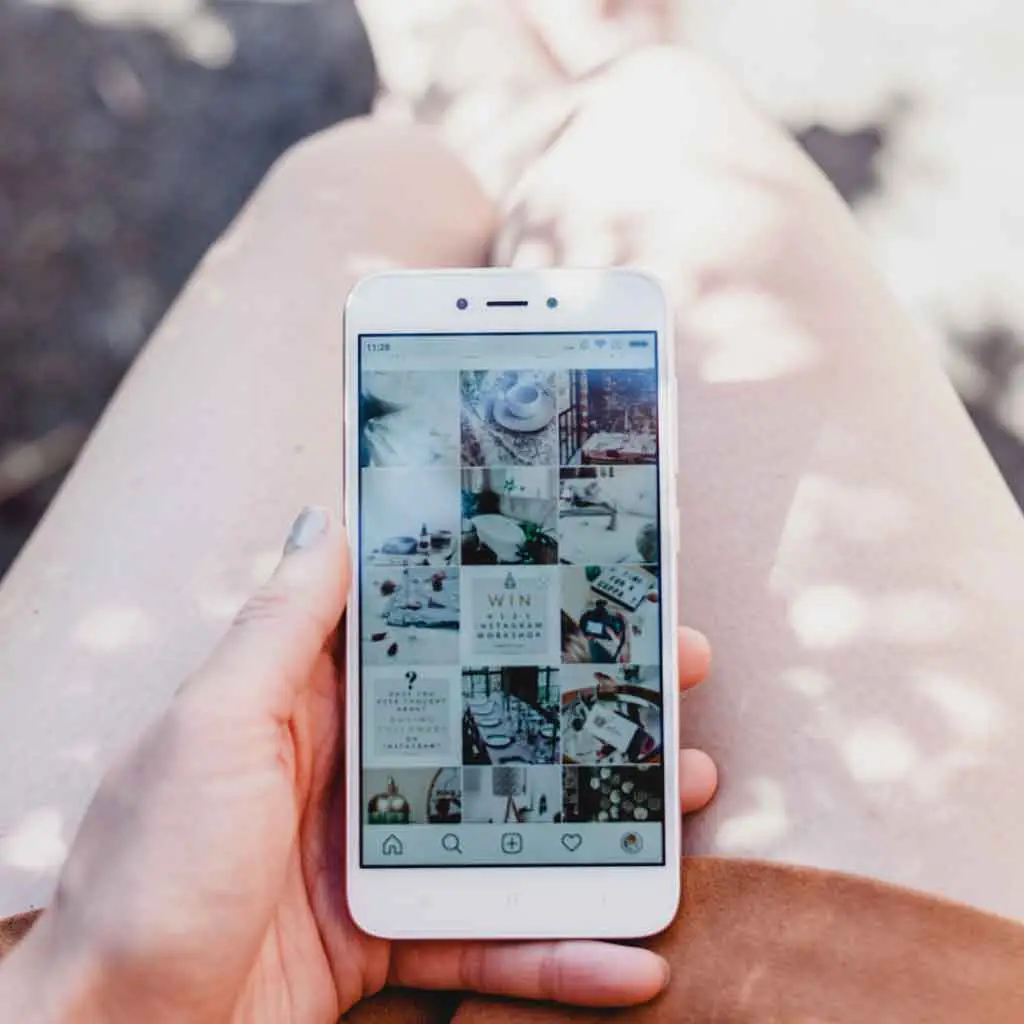 If you haven't cut your landline phone already, what are you waiting for???
If your cell signal is good at home, get rid of your landline and stick to just a cell phone.
Keep in mind that 911 operators might not be able to find your location if you call using a cell phone (unless you tell them) or may not have it exact enough.
For example, I live on the border between 2 cities. I had to call 911 once and their system insisted that I was on a particular side of the border, even though I was actually on the other side. I had to confirm like 5 times that I was indeed in 1 city and not the other, to ensure they sent the correct city's ambulance.
So if you or someone in your home has an illness that might require emergency services more likely than the average person, this might not be the best move.
Technology on this is improving year by year, though, so this is becoming less of a concern for landline-cutters.
14. Get a family plan
Speaking of cell phones…
If several of your family members in your household have cell phones, look into whether your mobile service provider has family plans.
Family plans can often help save money by grouping together minutes and data and sharing use between all phones.
Even if you have high usage of both minutes and data between all the phones, you might still save money by moving to a family plan package.
15. Conserve your energy use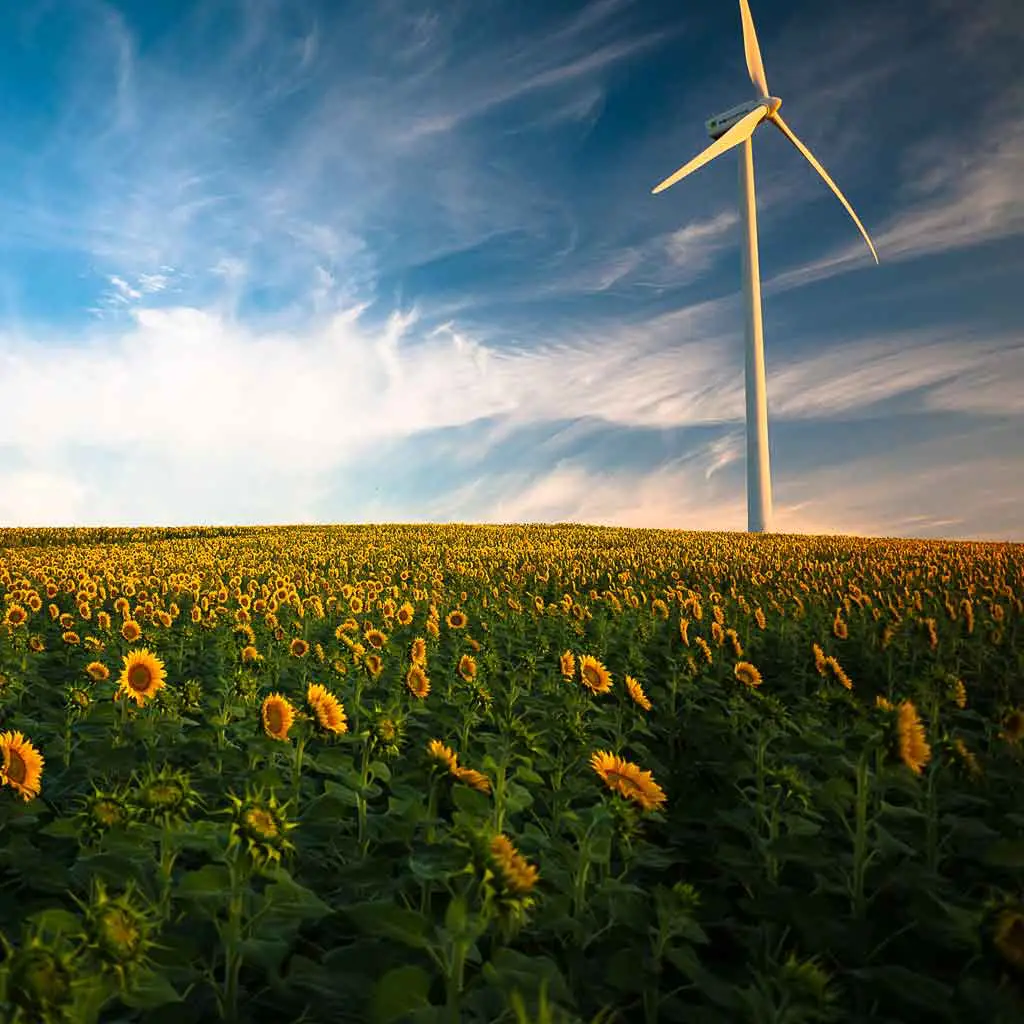 Heat and air conditioning can be among the highest household costs.
There are some ways you can cut back on energy use that can also help save you money in the long run.
Consider getting a programmable thermostat, such as Nest, that can regulate the temperature in your home.
You could also look into upgrading your window panes, adding insulated window blinds, or upgrading your home insulation.
Even doing just one of these home improvements can save you a nice chunk of change over time.
Not sure where to start?
Contact your local utility company to see if they do energy audits.
Some utility companies offer energy audits for FREE!
16. Start a side hustle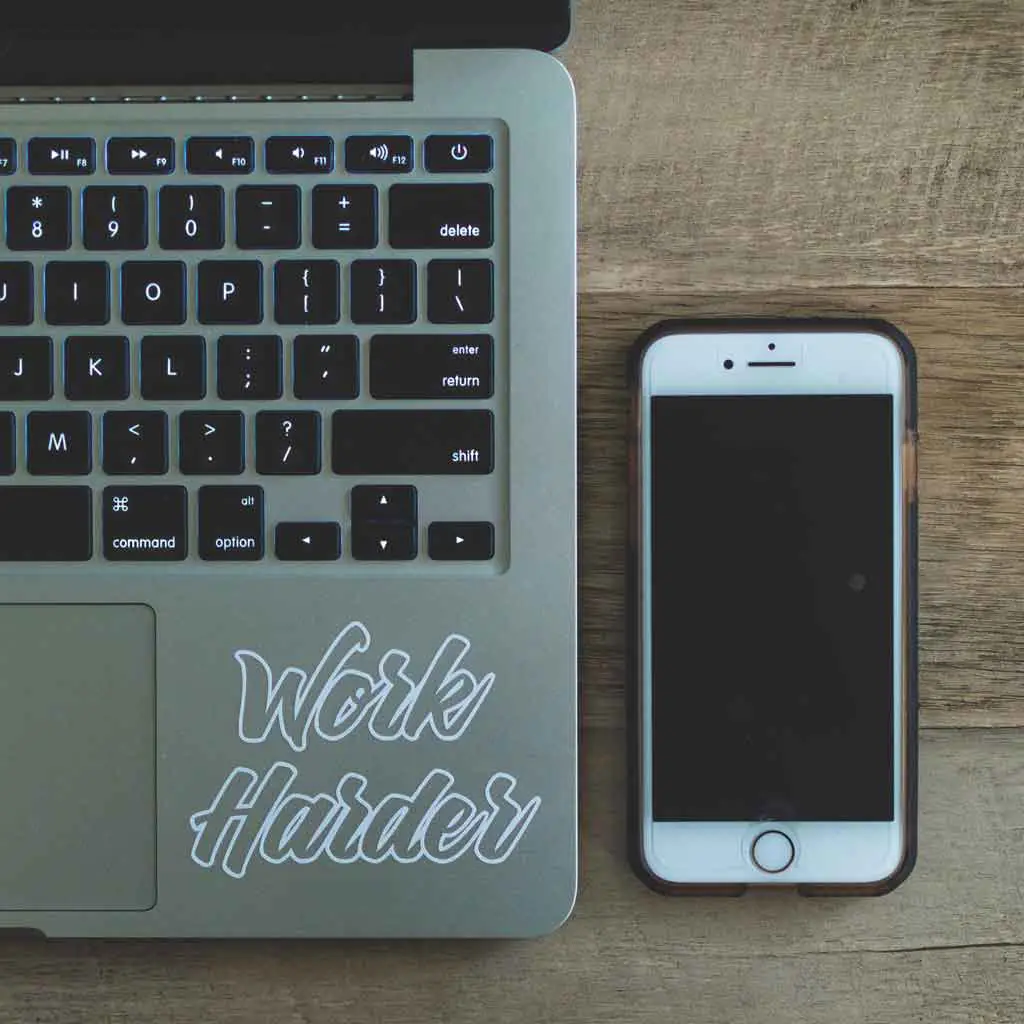 If you don't have the time for a steady part-time job, consider a seasonal gig, such as retail during the holiday season.
Another side hustle option could be converting your hobbies or interests into a profitable venture, whether it be online (Etsy, eBooks, etc.) or locally (flea markets, babysitting, etc.).
My blog is currently a side hustle for me – not a full-time venture.
I don't make much from running this blog, but I do make a small amount each month.
Once the costs for running the blog are paid up, I push the remainder to my travel savings account.
17. Use coupons
Coupons may only help you save a small amount, but every cent adds up!
You don't need to spend an extraordinary amount of time cutting coupons and putting together a strategy, like those featured on TLC's show, Extreme Couponing.
Taking a few minutes to thumb through your Sunday newspaper ads or a local store's coupon app, such as Target's Circle Rewards, can still net you savings over time.
18. Use public transportation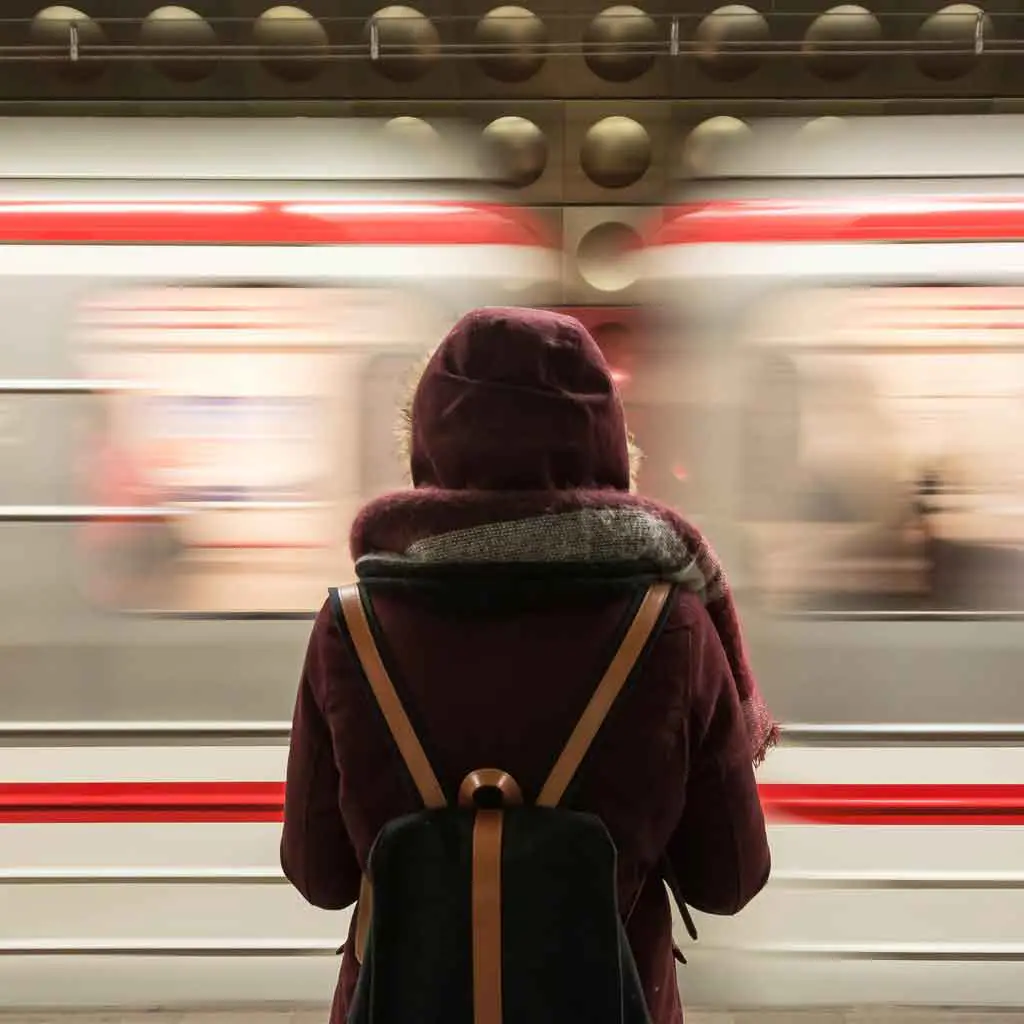 If you live in an urban area, look into public transportation or other cheap ways to get around your city.
If public transportation isn't available or doesn't serve the location you need, look into UberX or UberPOOL, which is sometimes cheaper than typical cab fare.
And of course, walking is always free (and great exercise)!
19. Borrow for free
Sign up for a membership card at your local public library.
Many libraries offer DVDs and CDs, in addition to books. Some even have computers for use, as well as free wi-fi.
My public library even has a business center with free use of software, like Adobe Creative Suite.
Who doesn't love free entertainment and business tools?
20. Reconsider your bank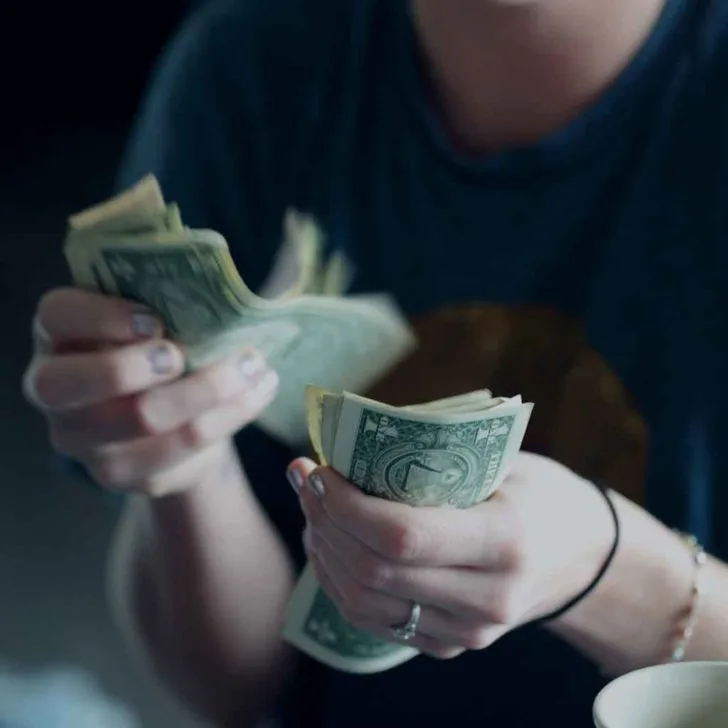 Are your banking habits costing you money? Shop around to see if another bank has better savings interest rates and free or lower-cost ATM fees.
When I moved to Boston, I stuck with my hometown bank, even though they didn't have any branches or ATMs in the area.
I couldn't find another bank that had the awesome benefits I was getting.
My bank offers free checking with no minimum balance needed, no ATM fees, ATM fees from competitors were reimbursed, no foreign transaction fees, and a really good interest rate on my savings account.
I'm glad I stuck it out for those benefits, because they eventually expanded into Boston!
21. Learn how to travel hack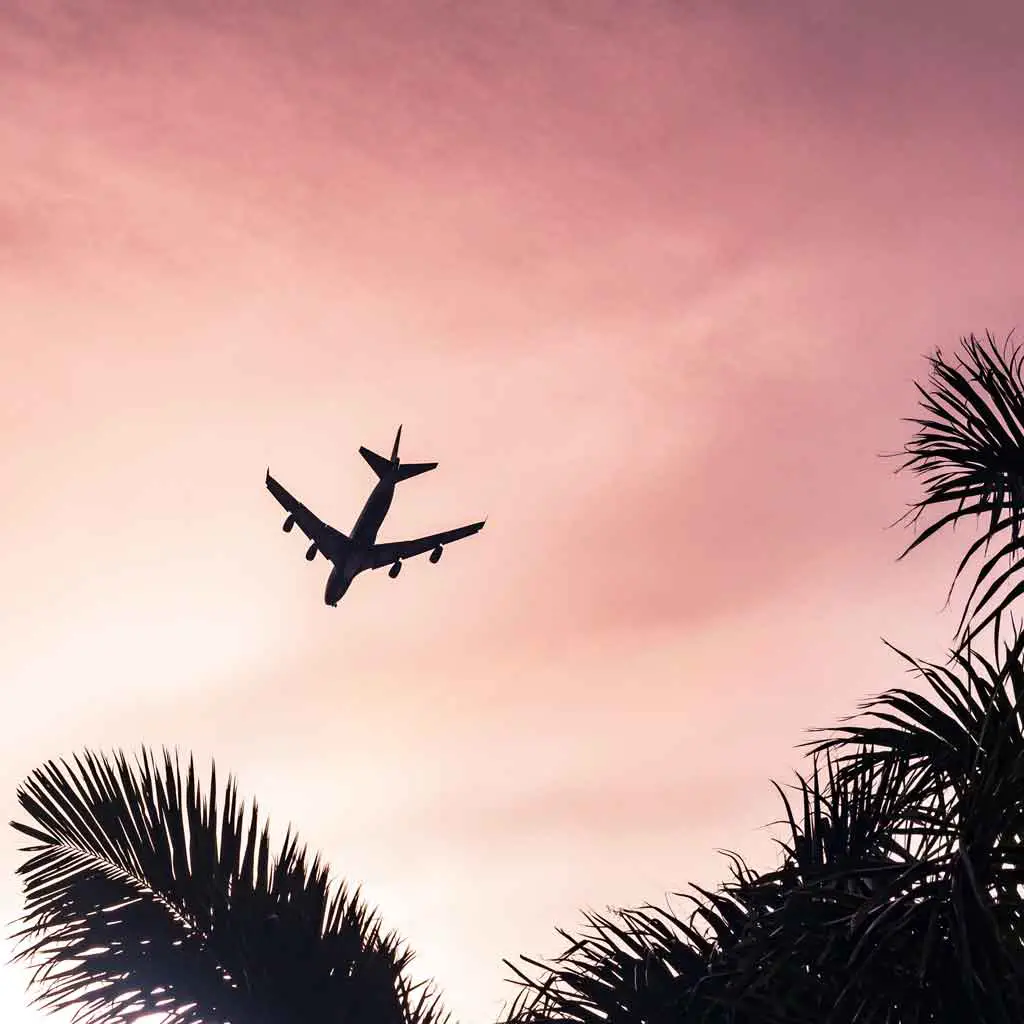 If you have a set budget each month that you faithfully stick to, consider signing up for a credit card that offers travel points as a reward, such as the Chase Sapphire Preferred.
Points from travel reward cards can be exchanged for flights, hotel stays, car rentals, and so on.
While this tip won't earn you cash, it does help you cut down on travel costs overall.
In the past 2 years, I've been able to trade in points for 6 round trip flights and all I had to pay was the security fee (about $20 per flight)!
Learn how I did this in my post about earning free flights on Southwest.
22. Get the digit app
If overhauling your budget and cutting costs seems overwhelming, don't worry! Start small and work your way up.
The Digit app is an easy way to save money without having to overhaul your budget and spending habits.
Digit will analyze your accounts and spending habits and will set money aside automatically to put towards any goal you set, such as a trip to Disney World or a round-the-world plane ticket.
What are your go-to ways to save money for vacation?
Let me know in the comments below how much you were able to save up with my tips – as well as any extra money saving tips you might have!
---
About the author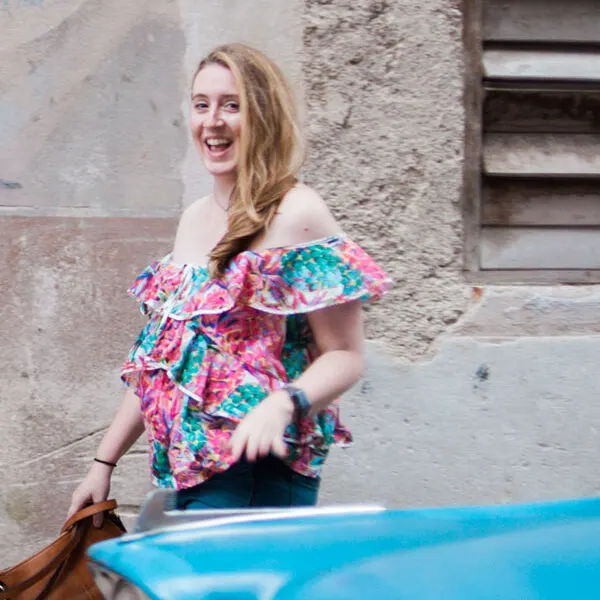 Meg Frost is a Boston-based travel blogger that helps people embrace technology to make vacation planning and traveling wicked easy, affordable, and fun.
She holds an M.A. in Journalism from Northeastern University and B.S. in Communication & American Studies from University of Miami.
---
This post was originally published on March 29, 2016. It was most recently updated November 14, 2022.