Feeling the itch to explore a new area? Look no further than the capital of the US, Washington, DC!
Whether you want to brush up on your knowledge of American history, get lost in some of the world's best museums and galleries, or indulge in some top-notch cuisine, DC has something for everyone.
Explorer beware: once you visit DC, it may be hard not to move here!
Read on to learn more about the top things to do in Washington, DC.
Spend a day at a museum in Washington, DC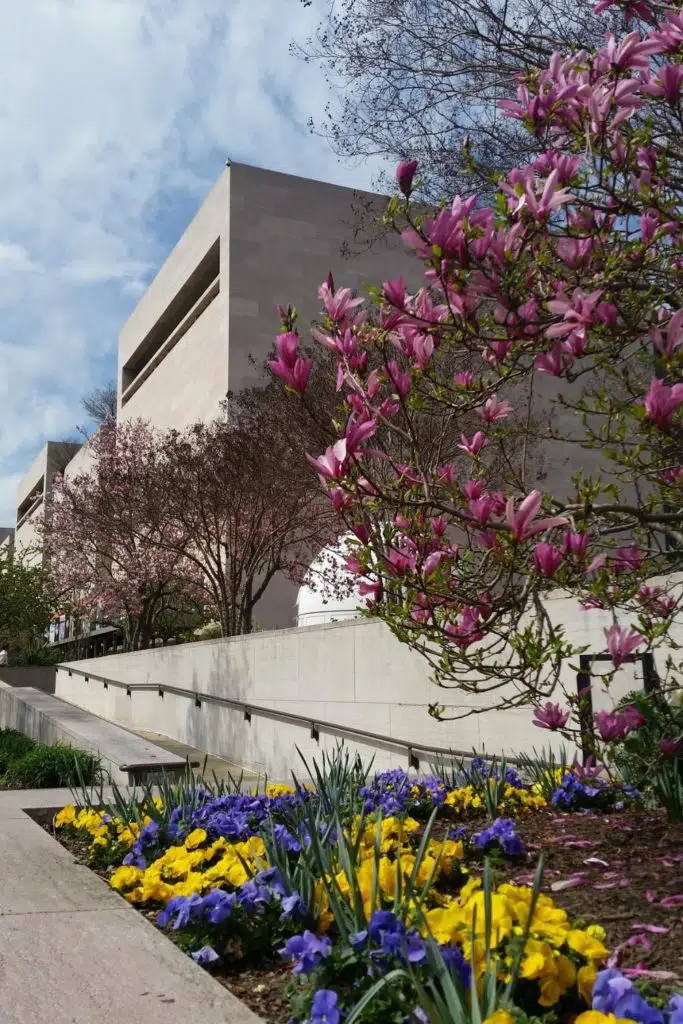 Visiting a museum is at the top of the list of things to do in Washington, DC.
DC has a seemingly endless roster of museums to pick from. Chances are good that you'll find a museum that fits your interests.
My top 3 favorite are the International Spy Museum, National Museum of African American History and Culture and the United States Holocaust Memorial Museum.
International Spy Museum
The International Spy Museum teaches visitors about espionage and intelligence around the world and how both impacted history, as well as current events.
And the museum isn't just dedicated to real-life events; it also features a look into some of our favorite fictional spies, such as the one and only, James Bond.
Visitors can also partake in an interactive experience called Undercover Mission.
National Museum of African American History and Culture
One of the newest of the Smithsonian museums, the National Museum of African American History and Culture houses over 36,000 artifacts.
The artifacts are displayed in exhibitions that explore the history, community, and culture of Black America.
Admission is free, but you need a timed-entry ticket to visit.
United States Holocaust Memorial Museum
The United States Holocaust Memorial Museum educates visitors about the Holocaust and honors the lives of those persecuted and murdered during this time.
But don't let the museum's name mislead you. It also aims to educate visitors about genocide across the world, with exhibits covering such events as the Cambodian genocide in the 1970s and current threats around the world, such as that in Syria.
The United States Holocaust Memorial Museum also hosts events, such as talks with survivors of the Holocaust.
See the White House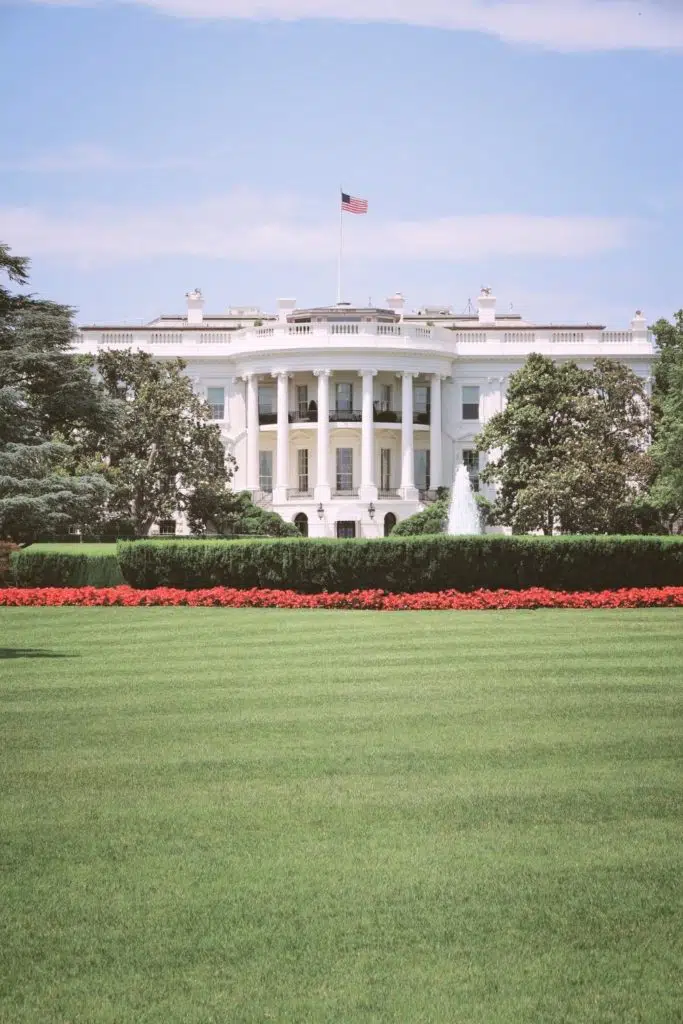 If you're in DC for the first time, stopping by the White House is a must, at least for a selfie or group photo.
If you plan ahead, you can see the inside, too.
US citizens can arrange a tour through their Member of Congress. Non-US citizens can arrange tours via their country's embassy office in DC.
Requests for tours can be made up to six months ahead, but no later than 21 days before the trip, is desired.
Wander the Library of Congress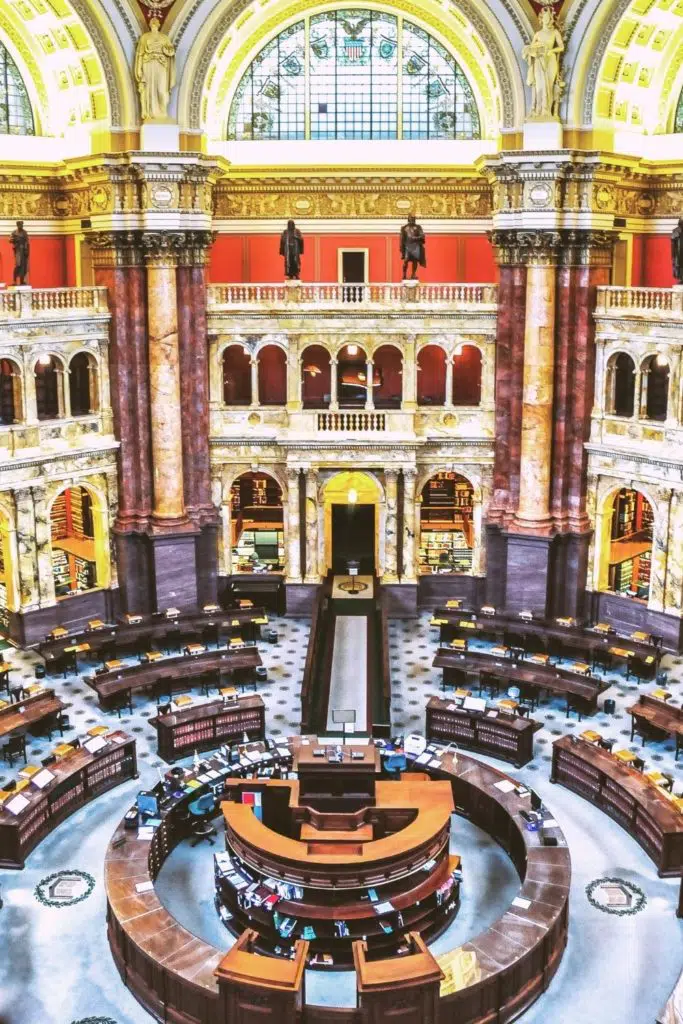 The Library of Congress is the largest library in the world, based on the number of items it has catalogued (160 million and counting).
The library offers several free tours, as well as lectures, film screenings and more.
That said, tours aren't required to visit, so you could always pop in to admire the interior, browse the collections, or attend an event.
Spend time outdoors in Washington, DC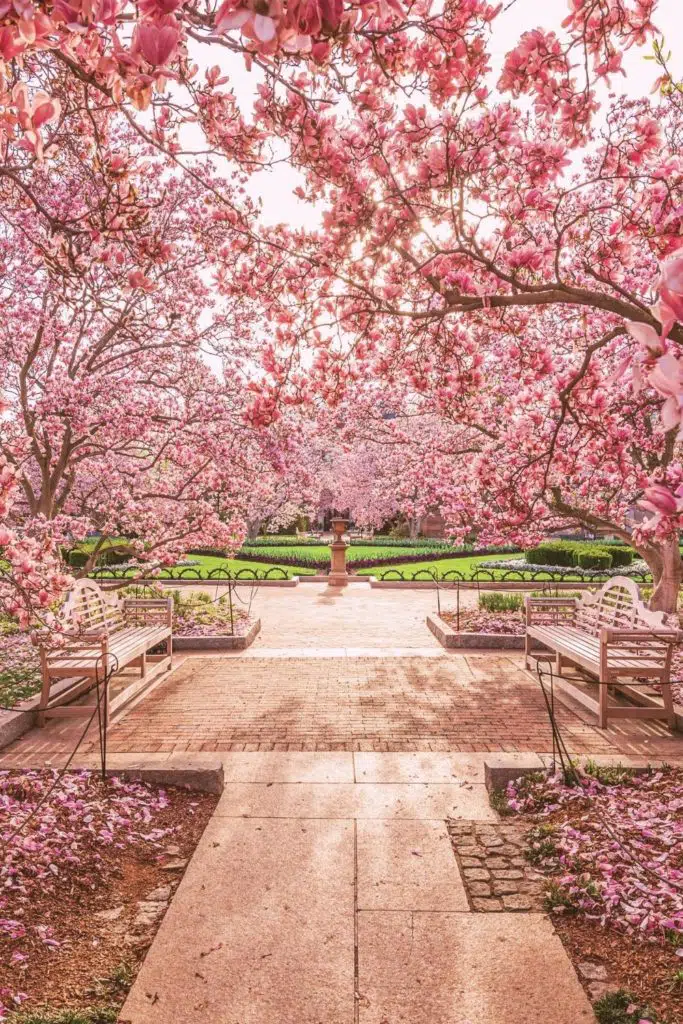 My favorite outdoor activity within DC city limits is people watching on the National Mall and strolling around the Tidal Basin (or renting a paddle boat!).
Another great outdoor spot is Theodore Roosevelt Island, a US National Park.
The island was once neglected land and later transformed into a forest to honor President Theodore Roosevelt who was a notable conservationist.
The island features several hiking trails and a plaza with a statue and fountain in memory of Roosevelt.
The United States National Arboretum is a beautifully curated collection of botanicals, including a bonsai tree that survived an atomic bomb in Japan during World War II.
If flowers and plants are more your thing, check out the United States Botanic Garden or Kenilworth Park & Aquatic Gardens.
See a baseball game in Washington, DC
If you're visiting Washington, DC during the Spring or Summer, make your way over to Nationals Park to take in America's pastime, baseball.
The Washington Nationals typically start their season in April and play through early October.
Pay your respects at the many monuments and memorials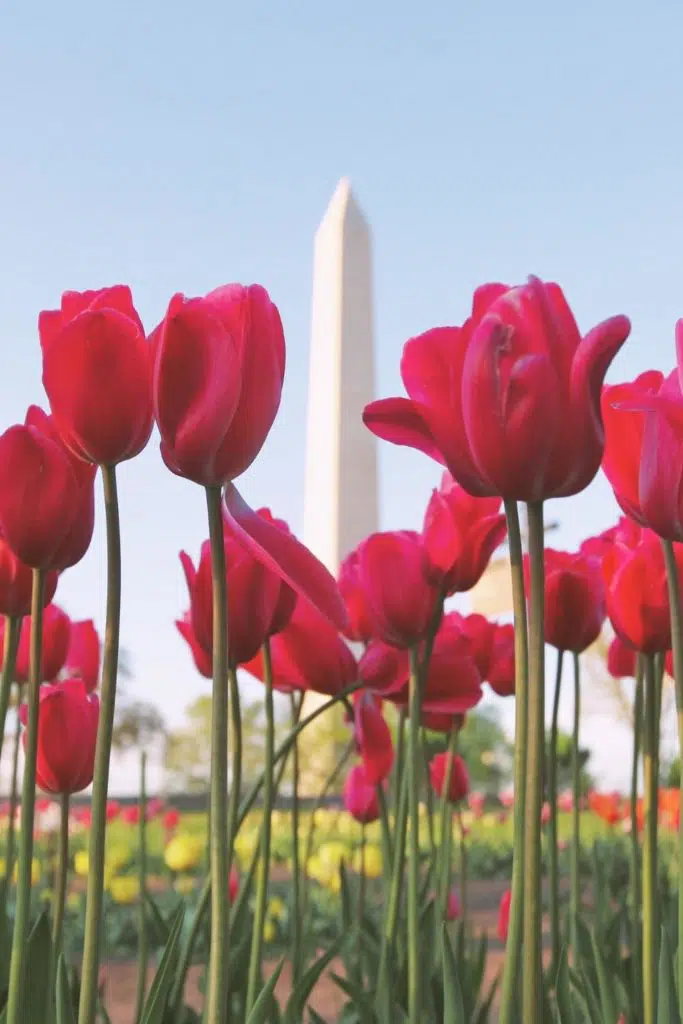 Aside from museum hopping, visiting the monuments and memorials is another one of my favorite ideas on what to do in Washington, DC.
DC has beautiful memorials throughout the city that honor those who have served in the US military.
The Vietnam Veterans Memorial is one of my favorite memorials of any kind in any city. Its design is sleek and shiny, contrasting against the many other memorials in the area.
The World War II Memorial also holds a special place in my heart, as my grandfather and his brothers served during this war. The memorial is massive, with a pillar for each state.
There are other lovely memorials throughout the National Mall and surrounding area, as well as a few across the river in Arlington, VA, such as the National 9/11 Pentagon Memorial and Arlington National Cemetery (where you can see the Tomb of the Unknown Soldier).
Don't forget the classic memorials, too! To see these, head to the National Mall.
In this area you'll see the Washington Monument, Jefferson Memorial, Lincoln Memorial, Franklin Delano Roosevelt Memorial, and the Martin Luther King, Jr. Memorial.
Spend a night at the theater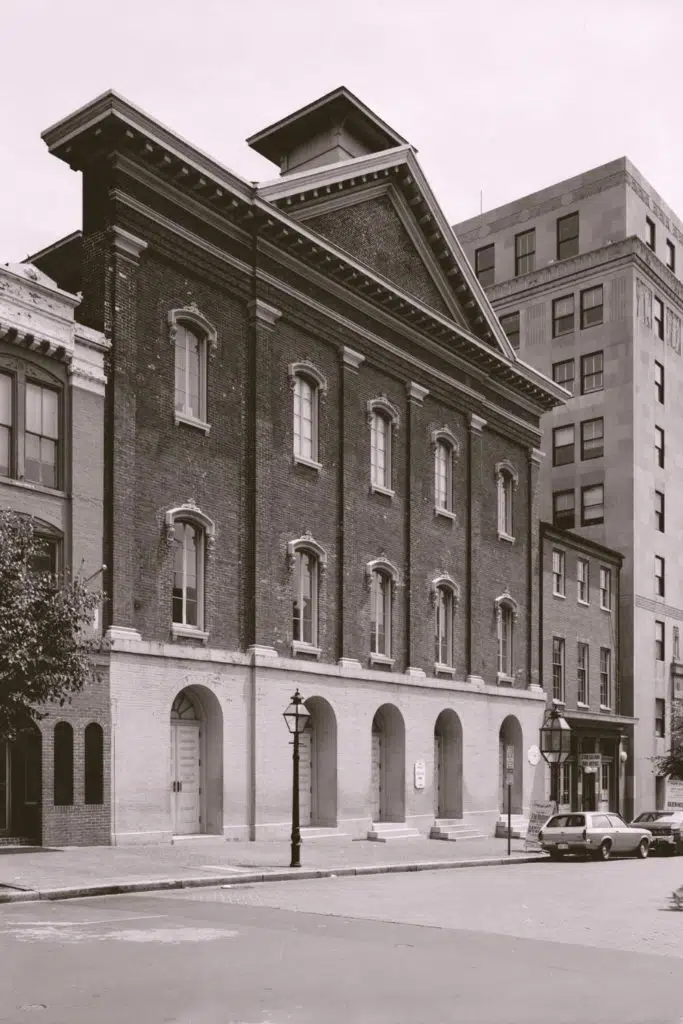 The John F. Kennedy Center for Performing Arts hosts shows and tours from nearly every performing arts genre.
It is also the "home venue" to the National Symphony Orchestra, Washington National Opera, and the Suzanne Farrell Ballet.
For Broadway style shows, consider The National Theatre.
Shakespeare enthusiasts will surely enjoy the Shakespeare Theatre Company at the Harman Center for the Arts. The Washington Ballet also performs in this venue.
Ford's Theatre puts on classic productions, including an annual run of A Christmas Carol. Ford's Theatre is where US President Abraham Lincoln was shot.
It features a museum dedicated to Lincoln and hosts talks and productions about his assassination.
Take a day trip from Washington, DC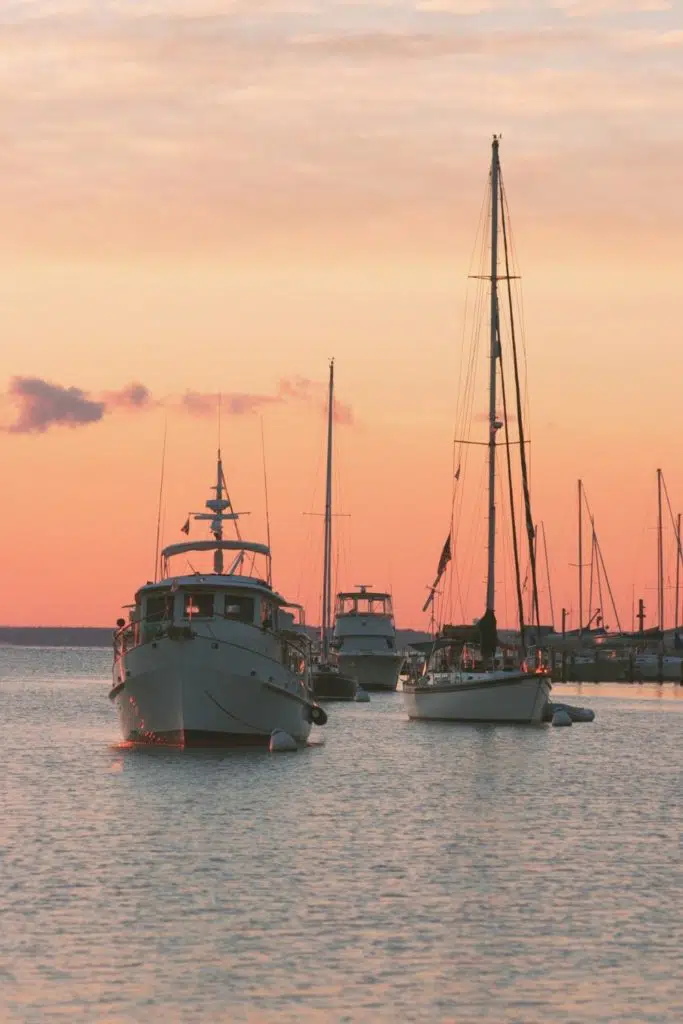 If you have an extra day, I recommend taking a day trip from Washington, DC.
A few ideas include:
Alexandria, VA: Support local artists at the Torpedo Factory Art Center or go shopping on King Street.
Annapolis, MD: Take a sailing lesson or tour the US Naval Academy.
Arlington, VA: Pay your respects at Arlington National Cemetery or tour the Pentagon, the headquarters of the US Department of Defense.
Baltimore, MD: Check out the National Aquarium or catch a Baltimore Orioles baseball game at Oriole Park at Camden Yards.
Mount Vernon, VA: See Mount Vernon, the estate of America's first President, George Washington.
What are your favorite things to do in Washington, DC?
I hope you found plenty of things to do in DC to fill up your travel itinerary.
For more DC travel tips, check out the posts below:
---
About the author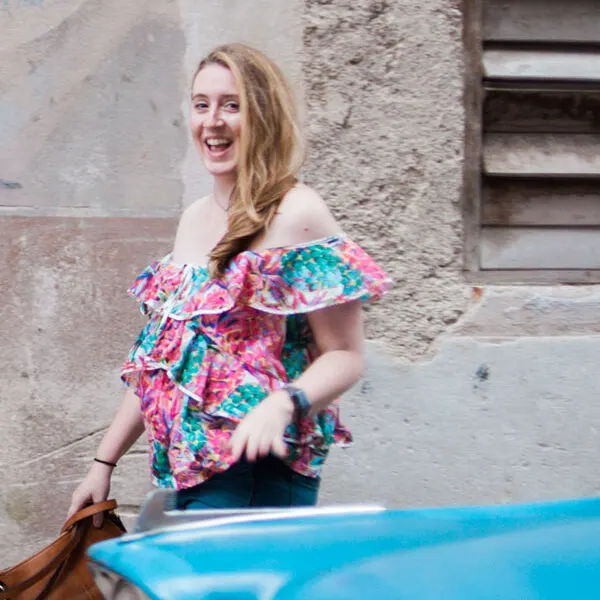 Meg Frost is a Boston-based travel blogger that helps people embrace technology to make vacation planning and traveling wicked easy, affordable, and fun.
She holds an M.A. in Journalism from Northeastern University and B.S. in Communication & American Studies from University of Miami.
---
This post was originally published on March 28, 2016. It was last updated on November 2, 2022.