Ah, good ol' Las Vegas. One of my favorite quick getaways in the USA.
It's a great place to stash yourself when you need a break from everyday life and want to live it up.
But guess what? Living it up in Vegas doesn't have to cost a lot.
Learn how you can avoid blowing through your travel budget this year with my tips on visiting Las Vegas on a budget.
Sign up for hotel promotions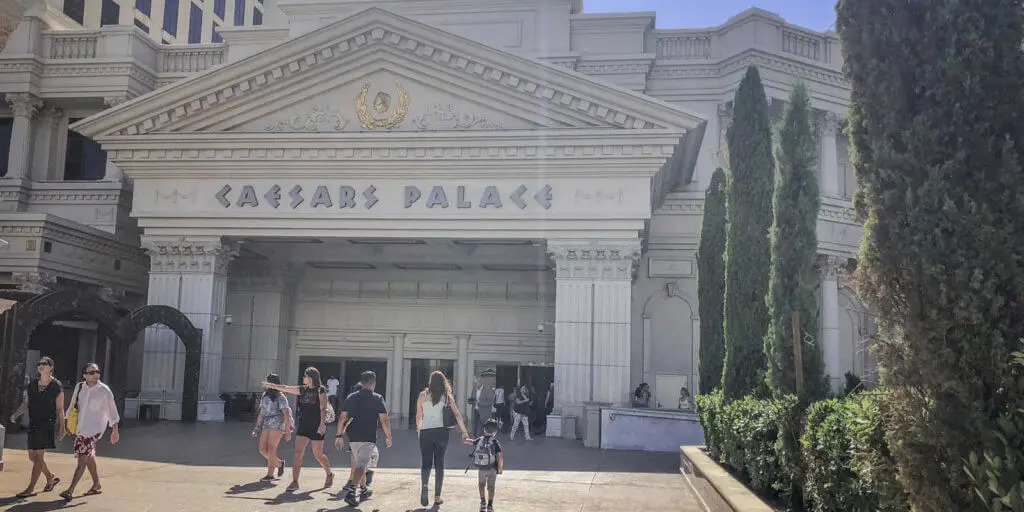 Being strategic about the time of year you visit Las Vegas is one way to ensure great deals on hotel rooms.
Another way is to sign up for free membership to the loyalty programs for two of the biggest hotel groups in Vegas, MLife Rewards for MGM-owned properties and Total Rewards for properties owned by Caesars.
Signing up for these 2 reward programs will keep you in the loop with their promotions, as some deals are reserved for loyalty program members.
MGM and Caesars own many of the hotels on the Las Vegas strip, so chances are high that you'll stay at one of their properties.
This includes hot spots like MGM Park, Bellagio, Aria, Caesars Palace, The Cromwell, The LINQ, and Planet Hollywood.
If you're aiming to stay at a hotel not owned by one of these 2 groups, sign up for the loyalty program or newsletter specific to the hotel you want to stay at.
For example, one of my favorite hotels in Las Vegas is The Cosmopolitan.
I was alerted to a fantastic deal via their newsletter for the 4th of July weekend. Ordinarily the 4th of July is an expensive weekend to visit in Las Vegas, but I paid less than $180 for a super swanky upgrade room with a balcony.
While in many places that is expensive, for a holiday weekend at a luxury hotel, that was a good deal. I've seen rooms at the Cosmopolitan for less than $100, as well!
Avoid visiting during peak season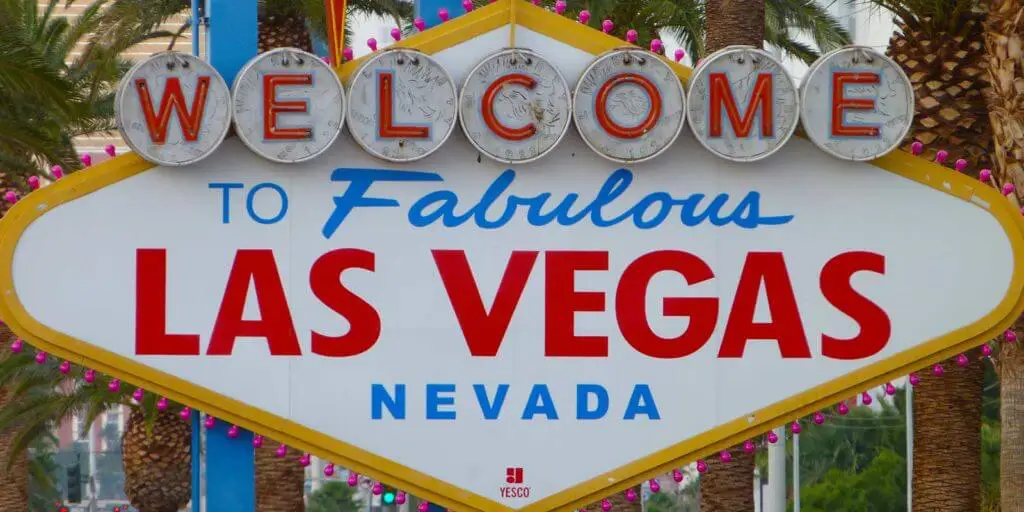 Las Vegas is a year round destination. There really isn't a season that is terrible to go, weather-wise.
However, there are peak periods when it comes to cost. Summer, holidays, and big sports events tend to be the most crowded and most expensive in terms of hotel and airfare costs.
Thanksgiving, Christmas, New Year's, Valentine's Day, and Super Bowl all tend to increase costs and crowds in Las Vegas.
If your budget is more important than the dates you visit Las Vegas, then avoid these times of year to keep costs down.
Fall and Winter seem to be the cheapest and least crowded time to visit Las Vegas in general, but keep in mind many holidays in that time period that can affect costs.
Score cheap (or free) airfare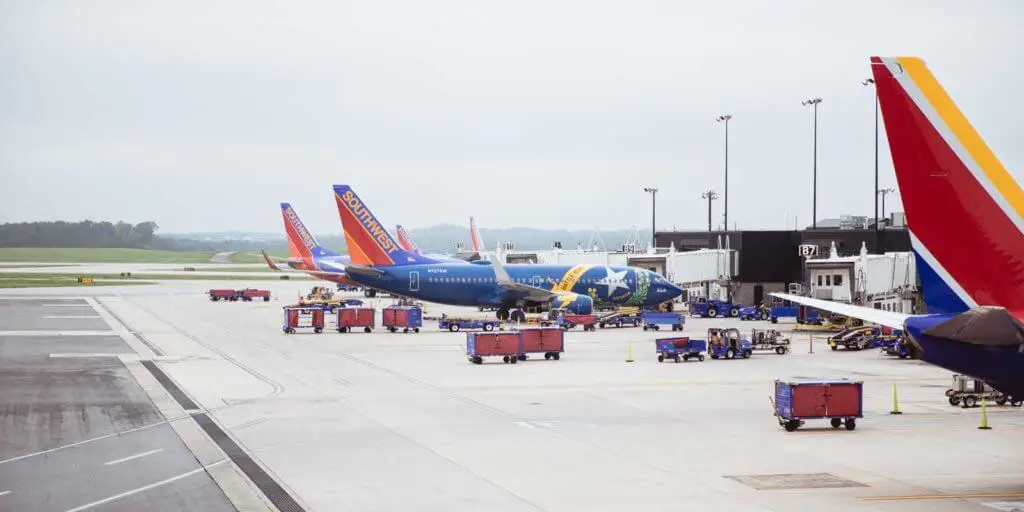 When you buy your airfare can make a difference in scoring a good deal.
In the past, many people in the travel industry would recommend buying airfare on Tuesday afternoons.
However, that's not really a given. You can find deals on other days and time slots.
In general, prices will go up toward the end of the week. So if you see super high prices on the weekend, it'll likely fall after the weekend passes.
If you don't want to constantly be searching for airfare deals, sign up for deal alerts on Skyscanner, Kayak, and Google Flights for your desired dates.
Doing so will alert you to deals when they pop up and you can quickly go in and make your purchase when the price is right for you.
Lastly, my favorite US budget airline, Southwest Airlines, has many routes to Las Vegas.
In my opinion, Southwest is the easiest airline to redeem points for airfare, as well.
The redemption costs tend to be lower than other airlines, so someone who doesn't travel a lot can still manage to earn enough points to get a free flight now and then.
Use budget transportation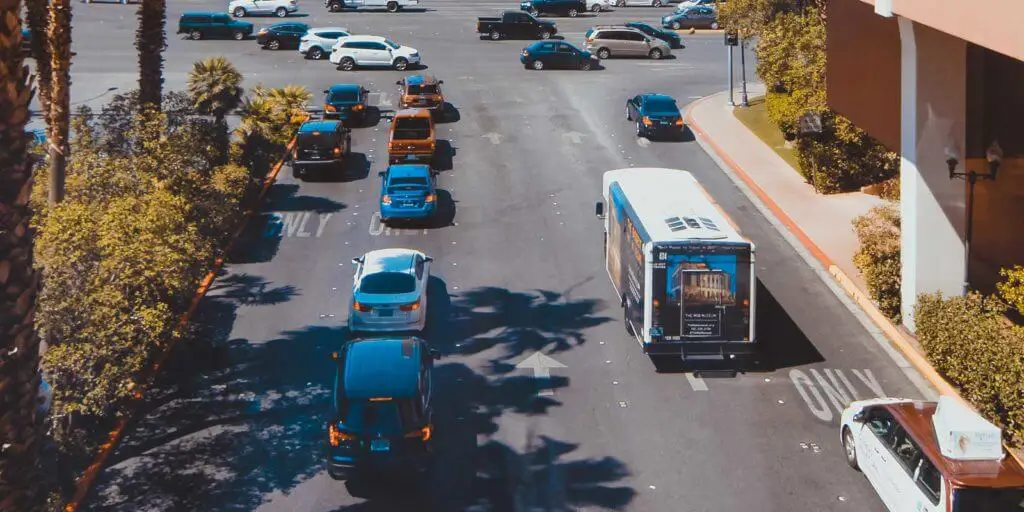 The cheapest way to get from the Las Vegas airport to a hotel is by booking a seat on the BellTrans shuttle bus online.
Depending on where your hotel is located, the cost is $15-18 round trip. Every dollar counts when you're traveling on a budget, even in Las Vegas, right?
I've never had to wait more than 5 minutes when getting to the BellTrans desk, which is often shorter than waiting for an Uber.
Plus, you won't run the risk of a taxi or ride share driver taking a longer route to jack up the price.
Bring your sunscreen from home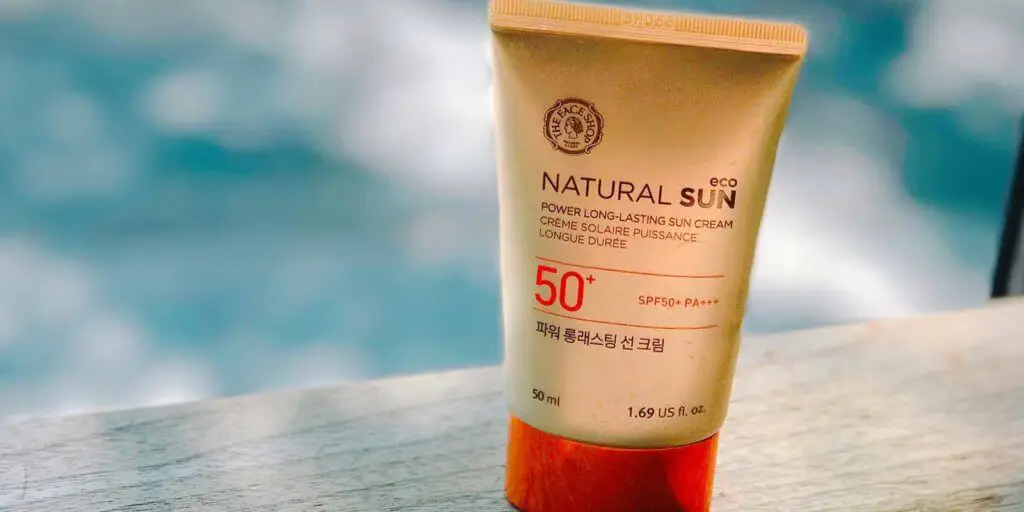 A lot of people avoid checking their luggage when traveling by flight to save money. Not a bad idea, really.
However, if your ticket includes a checked bag for free (hey, Southwest!), I highly recommend taking advantage of that so you can bring your sunscreen from home.
Even if you spend most of your Vegas vacation club hopping and playing the slots, you're gonna need sunscreen.
I got a sunburn walking from Park MGM to Cosmopolitan and most of my route was through the hotels in between!
And if you haven't guessed it yet, sunscreen prices are seriously jacked up in Las Vegas. Avoid spending the unnecessary extra money and bring your own instead. Your travel budget says thank you!
Set a strict budget for food & drink
While Las Vegas is known as a foodie haven, that doesn't mean that all food in Vegas is super expensive.
There are many places that have delicious food for cheap in Vegas.
Another tip for saving on food in Vegas is hitting up Happy Hour for excellent food and drink specials.
Happy Hour usually takes place between lunch and dinner hours and typically includes discounted food and/or drinks, like $5 margaritas, $2 beers, or $4 appetizers.
While you're out and about, keep an eye out for Happy Hour specials advertised outside your favorite restaurants or check their websites.
If you're the gambling type, most Las Vegas hotels are still offering free drinks to gamblers.
This practice is becoming a bit scarce, so if you do encounter a waiter or waitress offering free drinks, be sure to tip well to entice them to circle back your way.
Lastly, a few Las Vegas buffets have started offering passes that allows you to eat at any time for a set price, at a discount.
Personally I'm not a buffet kind of person, but if you love 'em, this can be a good way to stay on a budget but still eat yummy food in Vegas.
Buy a multipack of water instead of single use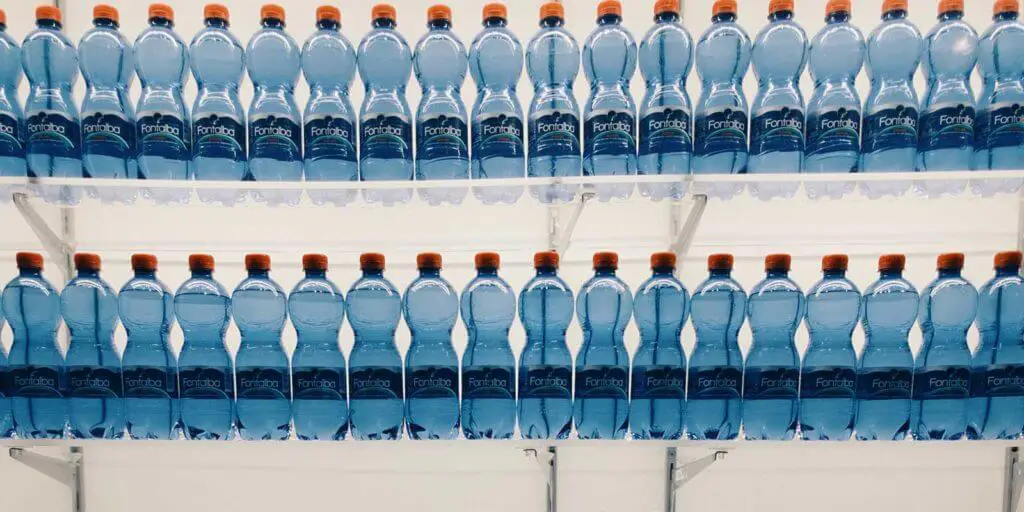 Water is another basic necessity in Vegas that is very expensive. As much as I hate to buy bottled water, it's kind of necessary in Vegas.
Even if you're not drinking alcohol, the sun and heat alone can be dehydrating.
You'll likely want to have water with you while you're out and about. While you could bring a refillable bottle, it's nearly impossible to find water fountains to fill 'em up.
Buying a single bottle of water is ridiculously priced. I paid nearly $5 for a single bottle of water when stopping in at the Luxor hotel earlier this year.
Never again, friends. Never. Again.
Do yourself a favor and buy a multipack of water at CVS, Walgreens, or ABC Stores to save money on this necessity.
Get discount show tickets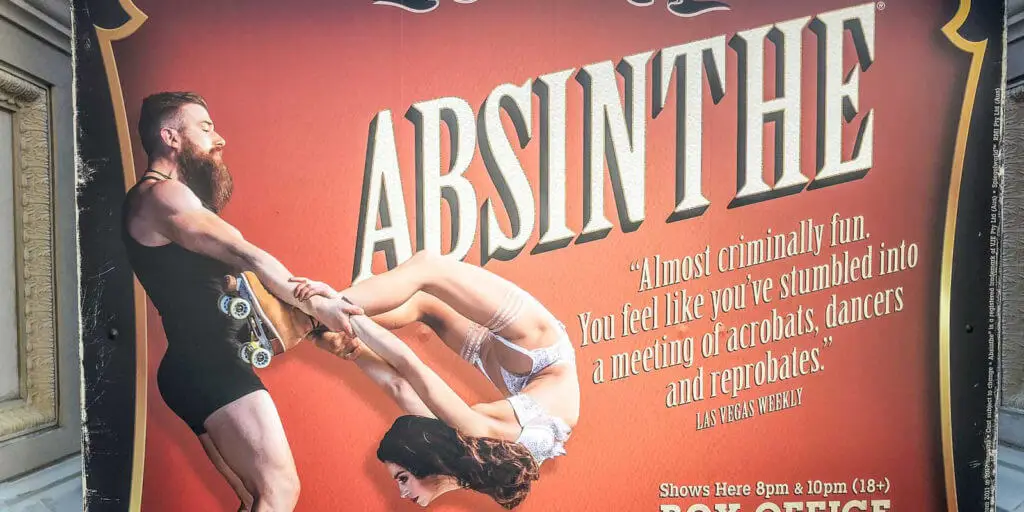 Shows in Las Vegas can be super pricey, but there are deals available.
One way is to try to catch a show when it first debuts. Sometimes there will be a discounted rate for the first few weeks or even longer.
When I last visited Las Vegas, the Cosmopolitan hotel's newest show, Opium, was just opening. Tickets were offered for $34, but now they run for $79 minimum.
Another tip is to browse for deals on ticket broker websites. Vegas.com and Tix4Tonight.com are both reputable discount ticket sites for shows and events in Las Vegas.
My personal favorite is Vegas.com. I often find better deals on Vegas.com, plus their website is far more informative, with photos, videos, and summaries for each show.
For more tips on which shows to see, check out my post about the best shows in Vegas.
Skip the pool clubs in Las Vegas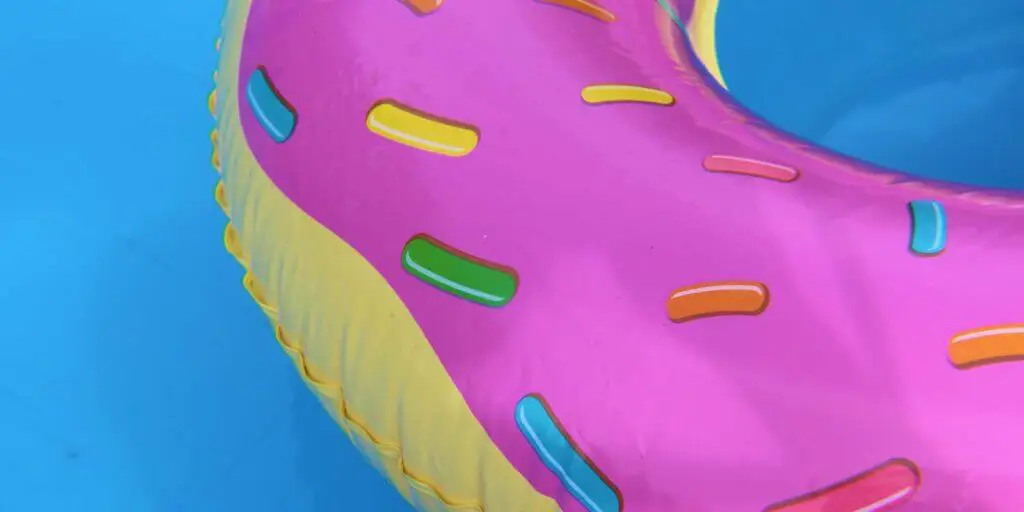 Las Vegas has a big day club scene built around pools.
If you're looking to spend time around the pool but don't want to spend a fortune on cover charges, there are plenty of regular hotel pools in Vegas that are and don't cost anything to access.
You don't necessarily have to skip ALL of the pool clubs if that's truly what you want to do, but you can at least cut back on the number of visits.
How? Most regular hotel pools in Vegas, at least on the strip, will have poolside refreshments, music, and other entertainment.
They might not have a celebrity DJ or be packed to the brim, but they're still a lot of fun. Caesars, Bellagio, LINQ, and Mandalay Bay all come to mind as hotels with hip pool scenes that aren't day clubs.
Before you book your hotel, check out the pool scene at the hotels you're considering to help you decide where to go.
A few things you can do to find out how the pools are at your hotel are looking at photos on the hotel website and Instagram, reading reviews on Yelp or TripAdvisor, and watching review videos on YouTube.
You just might find a free pool with a cool DJ and fun crowd that doesn't cost anything to get in!
Alternatively, if there's a regular pool you want to access, but you're staying somewhere else because it's cheaper, look into getting a day pass for non-guests. Many of the hotels on the Strip offer day passes at a reasonable cost.
Check out all the free things to do in Las Vegas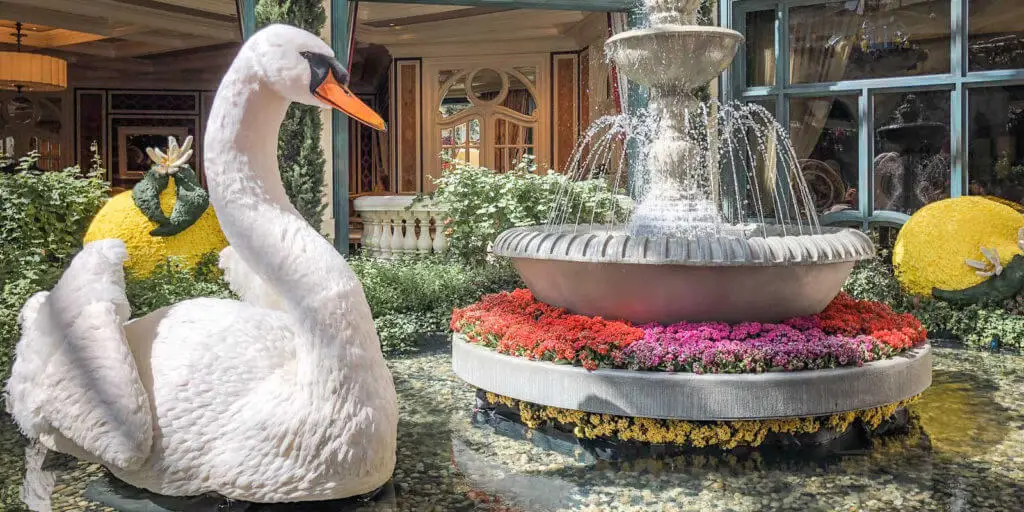 One of the best ways to do Vegas for less is to hit up all of the free things to do.
The Bellagio hotel features 2 of my favorite free things to do in Las Vegas.
Outside the hotel is the famous dancing fountain show, which runs every 30 minutes from 3 to 8pm and every 15 minutes from 8pm to midnight.
The Bellagio also hosts an indoor flower and topiary display that changes each season, as well as for Chinese New Year.
On my last visit to Las Vegas, the displays were themed around Italy with giant wine bottles, fountains, lemon trees, and more.
Another one of my favorite free things to do in Las Vegas is to visit downtown Las Vegas, aka Old Vegas.
At Fremont Street, the shopping area is covered with an electronic display with a show that plays every hour from 6pm to 1am.
There is also a lot of street art and murals in the downtown Las Vegas area, most of which stems from the annual Life is Beautiful festival.
The Bellagio and downtown Las Vegas are just 2 spots in Las Vegas where there are free things to do.
Check the internet to see if there are any temporary art exhibits at your hotel, free tours of stage shows, celebrity meet-and-greets, or other common free activities in Vegas.
Get into clubs for free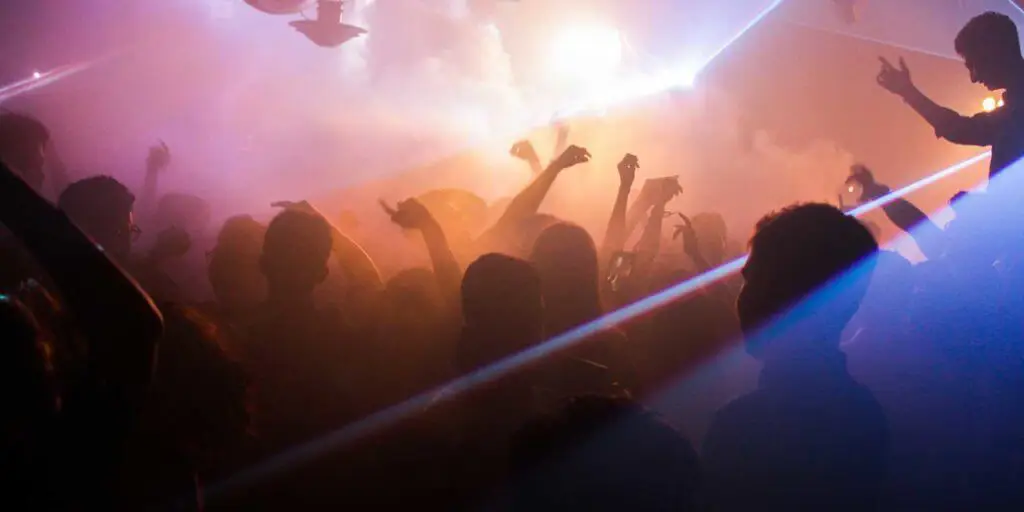 You could wait in a ridiculously long line and pay $20 to get into a nightclub or you could get in for free.
Which one would you choose? Yes, I thought so: get in for free!
Here's how to get into Vegas nightclubs for free:
While you're out and about during the day, stop by the club you want to go to that night.
More often than not, there will be a representative outside the club signing people up for free access or at the very least, skip-the-line access.
I know, so easy, right?
Earn rewards with the myVegas Slots app
If you enjoy playing games on your phone or iPad, this money-saving tip is right up your alley.
The myVegas Slots app is pretty much what it sounds like: a gaming app with Vegas-style slots.
The gist of the myVegas Slots app is to earn enough points to redeem for discounts or free items at select Las Vegas hotels, restaurants, and tour companies.
The app is free to download and play, with an option to purchase more virtual playing chips. In my opinion, this isn't really necessary, as it's easy to earn chips for free.
Examples of discounts and free items include a free drink ticket at select Bellagio lounges, 2 free nights at Park MGM, 2-for-1 Vegas helicopter night tours, and free buffet passes.
What are your favorite ways to do Las Vegas on a budget?
I hope you've enjoyed learning about my top tips on how to do Las Vegas for less. There truly is something for everyone in Sin City!
For the best deal on Vegas hotels, use the search box below to find prices across multiple booking sites.
---
About the author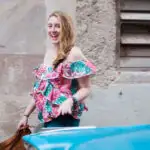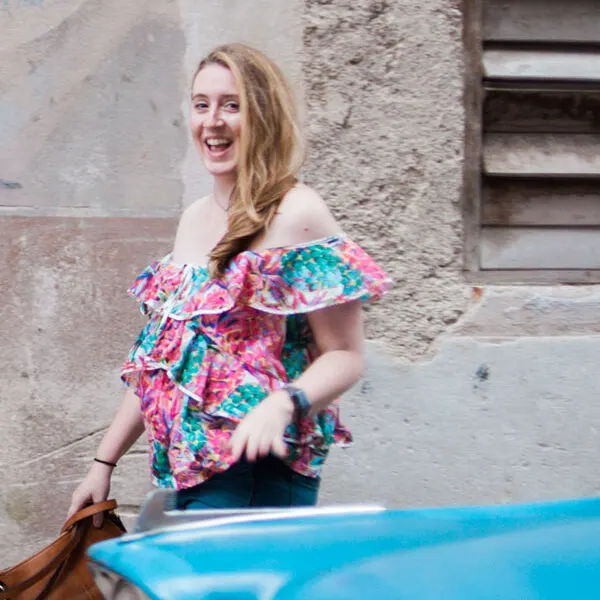 Meg Frost is a Boston-based travel blogger that helps people embrace technology to make vacation planning and traveling wicked easy, affordable, and fun.
She holds an M.A. in Journalism from Northeastern University and B.S. in Communication & American Studies from University of Miami.
---
This post was originally published on September 15, 2018. It was last updated on November 14, 2022.