Next to ice cream and tacos, breakfast foods are my favorite. Luckily my home city of Boston does not disappoint!
Keep reading for my favorite places to get brunch in Boston and the surrounding area.
Best brunch in Boston overall
Boston is a major foodie scene in the US. Couple that with also being a major tourist destination, and you have TONS of brunch spots just waiting for you to sit down and dig in.
Let's start off with my top local restaurant chain, as you can find a location in nearly any major Boston neighborhood: Tatte.
Tatte Bakery & Cafe
I'm so proud of how far this local chain has come!
Tatte has gone from selling treats at farmer markets to a single location in Brookline to nearly 20 locations in the Boston and DC areas.
With 11 locations in Boston alone, you can get to Tatte easily from almost any neighborhood and even a few of the neighboring towns like Cambridge and Brookline.
It's hard to recommend just a few items, because everything is absolutely delicious.
But I will say I've had more than my fair share of their avocado and sweet potato tartine, halva brownies, and house lattes (hot or iced) with halva and cardamom.
Tatte Boston
Back Bay – 399 Boylston St
Beacon Hill – 70 Charles St
Beacon St – 1003 Beacon St
Coolidge Corner – 420 Harvard St
More locations…

Tatte DC
Bethesda, MD – 7276 Wisconsin Ave
Dupont Circle – 1301 Connecticut Ave NW
West End – 1200 New Hampshire Ave NW

Allston
Affectionately known as Allston Rock City, this hipster neighborhood is filled with young professionals and college students.
The Breakfast Club
What's a post about brunch spots if it doesn't include at least 1 greasy diner??
Located in the Allston neighborhood of Boston, The Breakfast Club is themed after the popular 80s movie of the same name.
Their menu is packed with all your favorite breakfast faves, like omelettes, egg sandwiches, pancakes, and waffles.
The best part, though, is their extensive milkshake menu! My favorite is the banana nutella shake.
The Breakfast Club
270 Western Ave, Allston, MA
Lulu's Allston
Most of Lulu's menu includes twists on comfort classics like Cajun tater tots, short rib mac & cheese, and salted caramel vodka-spiked iced cold brew coffee.
Sometimes they also have ricotta donut holes that are absolutely out of this world (and yes, way better than the donut holes at Dunkin Donuts!).
Lulu's Allston
421 Cambridge St, Allston, Boston, MA
Back Bay
Back Bay in Boston is home to many major tourist destinations and businesses in Boston, such as the Copley Library, Newbury St shopping, and the Boston Public Garden.
If you're visiting Boston from out of town, you'll probably end up here at some point!
Check out my favorite places to get brunch in Back Bay.
The Friendly Toast
This New England restaurant chain serves breakfast from open to close, every single day.
Their menu is stuffed with plenty of breakfast classics on the menu: scrambled eggs, pancakes, waffles, omelets, and breakfast burritos.
My favorite dish is the Barbacoa Beef Eggs Benedict with home fries. And of course, an iced coffee!
The Friendly Toast
Back Bay – 35 Stanhope St, Boston, MA
Burlington Mall – 75 Middlesex Turnpike, Burlington, MA
Burlington – 86 St. Paul St, Burlington, VT
Bedford – 4 Main St, Bedford, NH
Portsmouth – 113 Congress St, Portsmouth, NH
Stephanie's on Newbury
During the Summer and Fall months, I love to get brunch at Stephanie's so I can sit on the patio along Newbury St. and people watch.
Stephanie's weekend brunch menu excels in comfort food, like crispy onion rings, buttermilk pancakes, and build-your-own Bloody Marys.
Stephanie's on Newbury
190 Newbury St, Boston, MA
The Thinking Cup
When I want something quick or something to take with me to the Public Garden, Thinking Cup is where I go for brunch in Boston.
This local coffee chain has a simple breakfast and sandwich menu, plus plenty of sweet treats.
The zucchini bread is one of my favorite items because it reminds me so much of my nana's recipe.
I also love the Jittery Hen sandwich with coffee-braised chicken and gruyere cheese. YUM!
The Thinking Cup
Back Bay – 85 Newbury St, Boston, MA
Boston Common – 165 Tremont St, Boston, MA
North End – 236 Hanover St, Boston, MA
Trident Booksellers & Cafe
At Trident Booksellers & Cafe, you can browse for books to read on your next plane ride, then sit down for challah french toast or a green monster smoothie. How fun is that?
Plus, when you're done, you can stroll down famed Newbury Street for some more shopping!
Trident Booksellers & Cafe
Newbury St, Boston, MA
Beacon Hill
Beacon Hill is home to our state government, as well as home to quaint old-timey rowhouses.
If you've ever looked up Boston on Instagram, you've probably come across the famous brick-lined Acorn Street, too.
If you're making your way through here, check out these restaurants for brunch in Beacon Hill.
The Paramount
No need to wait for the weekend – this spot serves brunch every single day!
Both locations have a classic breakfast menu, with plenty of pancakes, french toast, and egg dishes.
However, the standout dish here is the Nutella Waffle at the Beacon Hill location!
The Paramount
Beacon Hill – 44 Charles St, Boston, MA
South Boston – 667 East Broadway, Boston, MA
Fenway & Kenmore
If you're in town for a concert at the House of Blues or a Red Sox game at Fenway Park, stumble out from your hotel to these brunch spots.
Sweet Cheeks Q
Sweet Cheeks Q doesn't serve a traditional brunch menu, so if you're looking for eggs, this is not the place.
But if you're down for some delicious Texas-style BBQ, biscuits, and sweet tea, then this is your place!
Sweet Cheeks
1381 Boylston St, Boston, MA
South End
Arguably THE spot for restaurants in all of Boston is the South End – not to be confused with South Boston, aka Southie.
This mainly residential neighborhood next to Back Bay is PACKED with amazing restaurants from accomplished chefs and local hospitality groups.
Below are my top recommendations for brunch in South End, Boston.
The Beehive
The weekend brunch menu at The Beehive has a good mix of breakfast and lunch options, plus they have live Jazz music.
My menu pick goes to the Eggs Shakshuka or the Local Farm Vegetable Frittata with Mozzarella.
Bonus: They get their meat and produce from local farms in Massachusetts and New Hampshire!
The Beehive
541 Tremont St, Boston, MA
Darryl's Corner Bar & Kitchen
One of few Southern kitchens in Boston, Darryl's Corner Bar & Kitchen serves one of the tastiest Sunday brunch menus in the area.
As simple as it sounds, the candied bacon is a MUST. I also highly recommend the Creole crab omelet, shrimp and grits, or hangover burger with Cajun fries.
Darryl's Corner Bar & Kitchen
604 Columbus Ave, Boston, MA
The Gallows Boston
The Gallows' brunch menu is short and simple, but not at all lacking.
The Gallows Breakfast Sandwich with fried egg, avocado, and other yummy ingredients is out of this world – especially with an iced cold brew coffee to wash it all down.
P.S. This is where the tasty Blackbird Doughnuts got its start.
The Gallows
1395 Washington St, Boston, MA
South End Buttery
This cafe is so good, it also made my list of delicious places for dessert in Boston.
Stop by either of their locations for brunch to-go or sit down for a more formal meal at their Shamut Ave. location.
P.S. I highly recommend the brioche french toast!
The South End Buttery
South End – 314 Shamut Ave, Boston, MA
South End Annex – 37 Clarendon Ave, Boston, MA
Brookline
Just over the border from Allston and Brighton is ritzy Brookline, MA, home to one of the best brunch spots in the area: Zaftig's Delicatessen.
My favorite brunch dish at Zaftig's is the banana stuffed french toast, but they also have great smoked salmon and whitefish with bagels.
Zaftig's Delicatessen
Coolidge Corner – 335 Harvard St, Brookline, MA
Natick – 1298 Worcester St, Natick, MA
Cambridge
Just across the Charles River from Boston is a town called Cambridge, MA. Cambridge is home to Harvard, MIT, and the Museum of Science.
It's super easy to get to by taking the red line on the train, so I highly recommend popping over for a visit while you're here.
While you're there, check out these spots for the best brunch in Cambridge, MA.
Alden & Harlow
Located in Harvard Square, Alden & Harlow serves up a mean brunch menu.
My fave dishes at this Cambridge restaurant are the Root Vegetable Hash and the Croissant Toad in the Hole.
Alden & Harlow
40 Brattle St, Cambridge, MA
Cafe Luna
Located in Central Square, Cafe Luna is well-known as a top spot for breakfast and brunch.
A few of my favorite dishes are the lemon ricotta pancakes and the Mexican churro french toast.
Cafe Luna
612 Main St, Cambridge, MA
Somerville
Last, but not least, Somerville is yet another bordering town to Boston.
One of my faves for brunch in Somerville is Trina's Starlite Lounge because it opens up for brunch on Mondays so local food service workers don't miss out on yummy breakfast and brunch time.
Don't laugh – but my favorite thing on their menu is Kool Aid! I love that they have some of my childhood favorites included.
Trina's Starlite Lounge
3 Beacon St, Somerville, MA
Where's your favorite place to grab brunch in Boston?
Let me know where you got brunch in the comments below!
Next up, check out more of my top travel tips for Boston:
---
About the author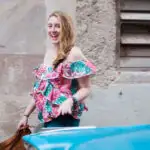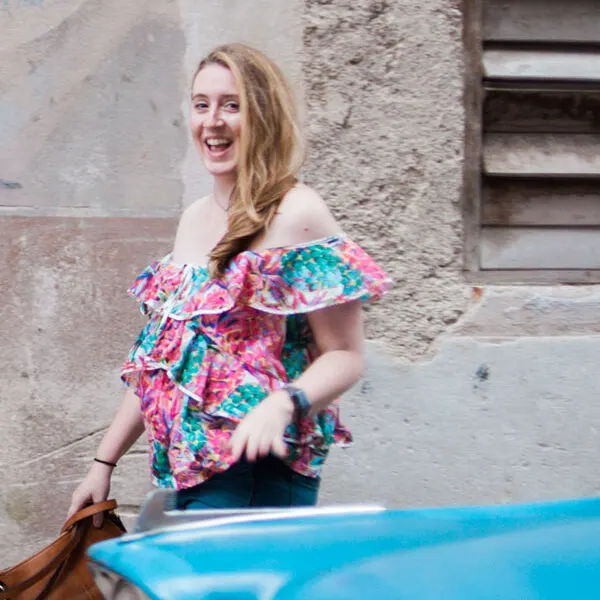 Meg Frost is a Boston-based travel blogger that helps people embrace technology to make vacation planning and traveling wicked easy, affordable, and fun.
She holds an M.A. in Journalism from Northeastern University and B.S. in Communication & American Studies from University of Miami.
---
The post was originally published on May 29, 2016. It was last updated on February 20, 2021.