I have a serious sweet tooth, so when it came to writing about food in my home city of Boston, I knew I had to dedicate an entire post to sweet treats.
Here are my favorite places to get dessert in Boston, from Italian sweets to ice cream and beyond.
Best bakeries in Boston
Cakes, pastries, cookies, oh my! If you can't decide what you want, head to one of Boston's many mouthwatering bakeries.
Athan's European Bakery & Cafe: While both Athan's locations serve up sandwiches and the like, the real gem is their desserts.
My favorite dessert at Athan's is the Bolero, a chocolate genoise sponge cake layered with chocolate mousse and encased in a milk chocolate shell with almonds.
Athan's also offers other pastries, chocolates, and gelato. This is my favorite places to get dessert in Boston when I'm craving baked goods.
Cafe Madeleine: Not only are all the treats at Cafe Madeleine more than delicious, they are pretty to look at too.
Flour Bakery & Cafe: Not only can you buy insanely delicious treats, such as sticky buns or cinnamon cream brioche, but you can also learn how to make them.
Flour has 3 cookbooks and also offers classes at their production kitchen in Allston or via Craftsy.
South End Buttery: Attention dog-lovers: pups are allowed in the outdoor patio area at the South End Buttery.
This bakery loves dogs so much that they named a few of their delicious cupcakes after staff members' dogs.
The South End Buttery also donates to several animal charities in the Boston. Oh, and their baked goods are pretty amazing too.
Japonaise Bakery & Cafe: A lovely mix of classic and Japanese-inspired baked goods.
Where to get ice cream in Boston
Ice cream and frozen treats are a great on-the-go dessert option. Grab a cup, cone or bar and take a stroll while you indulge in frozen deliciousness.
J.P. Licks: J.P. Licks is a local ice cream chain that started in Jamaica Plain, a neighborhood in Boston.
One of my favorite flavors at J.P. Licks is Caramel Apple, which is only available in September.
They also have a decent list of dairy free ice cream and other frozen treats, such as sorbet.
Emack & Bolio's: Emack & Bolio's is another ice cream chain that started in the Boston area.
You can't go wrong with any flavor here, as long as it's in one of their famous flavored cones (cones dipped in marshmallow or chocolate and rolled in toppings from sprinkles to Fruity Pebbles).
FoMu: Dairy free, but still love ice cream? Check out FoMu, which serves up delicious coconut milk ice cream.
Frozen Hoagies: Pick your cookie, pick your ice cream and smash 'em together = a frozen hoagie!
What I love about Frozen Hoagies is their list of cookies and ice cream include gluten-free and vegan options.
Cookie Monstah: Another awesome ice cream sandwich option, with delicious combos like The Red Monstah (red velvet cookies with mint Oreo ice cream) and The PB&J (peanut butter cookies with strawberry ice cream).
Christina's Homemade Ice Cream: If you have an adventurous palate, Christina's is a must. Their menu often contains unique flavors such as rose, adzuki bean, and honey lavender.
Where to get cupcakes in Boston
How can you say no to a cupcake? Cupcakes are perfectly portioned + always seem to come in far more interesting flavors than regular cakes.
Lulu's Sweet Shoppe: Tucked away on Salem St. in the North End are some seriously delicious cupcakes.
Lulu's Sweet Shoppe also offers homemade ice cream and retro candy.
Georgetown Cupcake: Georgetown Cupcake started in DC, but now has a shop on ritzy Newbury St. Stop by for a sweet snack in between shopping stops.
Sweet: Sweet offers mini cupcakes, which means you can try more flavors without feeling guilty.
Whipped Urban Cupcake Co.: Right now Whipped Urban Cupcake Co. is delivery-only.
However, you just might find them at the South End Open Market on select dates.
Try Italian sweets in Boston
For Italian dessert in Boston, head down to the North End, a neighborhood in Boston filled with mom-and-pop type Italian restaurants, cafes, bakeries, and shops.
Mike's Pastry: The line is always long at Mike's Pastry and for good reason. Mike's Pastry offers some of the best Italian pastries in the city. I highly recommend the lobster tail and flavored cannolis.
Modern Pastry: I love Modern Pastry for classic cannolis and mini cakes or desserts.
Maria's Pastry: The cannolis at Maria's Pastry are filled on the spot, leaving the shell always crunchy, never soggy.
Caffé Vittoria: Caffé Vittoria is where you want to go after dinner for coffee and dessert or a cordial. Also great for an afternoon treat.
The best donuts in Boston
Most people think of donuts as a breakfast pastry, but I say why not indulge in 1 or 2 for dessert?
Blackbird Doughnuts: After the doughnuts on the menu at The Gallows proved to be popular, Blackbird Doughnuts was born.
Blackbird Doughnuts' menu changes regularly, but you can always count on seriously delicious flavors.
Dunkin' Donuts: In Boston, there are Dunkin' Donuts on nearly every corner it seems.
Dunkin' Donuts focuses on classic flavors, such as Boston Cream, Old-Fashioned, and Chocolate Frosted with Sprinkles.
Kane's Donuts: Looking for cronuts but don't want to make the trek to New York City? Check out Kane's Handcrafted Donuts.
Union Square Donuts: Union Square Donuts originated across the river in Somerville, MA, but they now sell out of the Boston Public Market, as well. The Maple Bacon and Sea-Salted Bourbon Caramel are a must try.
The best chocolate treats in Boston
If you don't have much room for dessert (a rare breed, I say!), but still want something sweet, pop into one of these 5 chocolate shops.
Taza Chocolate: Taza Chocolate is located in Somerville, MA, where you can both purchase and tour the factory. You can also purchase Taza Chocolate in stores across the US.
L.A. Burdick Handmade Chocolates: L.A. Burdick Handmade Chocolates is famous for their critter chocolates, such as elephants and mice.
My personal favorite is the limited edition whisky bonbons, available only in mid-Winter in honor of poet Robert Burns.
Beacon Hill Chocolates: Beacon Hill Chocolates features chocolates from around the world with classic (ex: hazelnut and raspberries) and unique (ex: vodka and green tea) ingredients.
Royce': Royce' is a popular chocolate shop in Japan that set up shop in Boston in Spring 2016.
Where's your favorite place to get dessert in Boston?
Let me know your favorite sweet spot in Boston in the comments below.
And before you go, be sure to check out these posts for more Boston and New England area tips:
---
About the author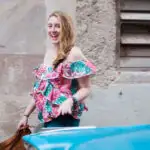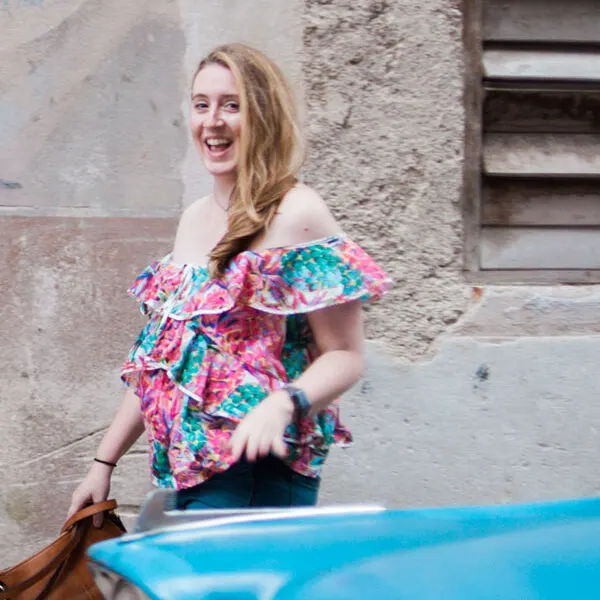 Meg Frost is a Boston-based travel blogger that helps people embrace technology to make vacation planning and traveling wicked easy, affordable, and fun.
She holds an M.A. in Journalism from Northeastern University and B.S. in Communication & American Studies from University of Miami.
---