Boston in the Fall is my absolute favorite time of year in the city I call home.
I highly recommend visiting Beantown in September, October, or November for mild temps, good weather, and plenty of Fall foliage and Autumn activities.
Keep reading for my local guide to enjoying Boston in the Fall.
Watch the rowers in the Head of the Charles Regatta
Every October, rowers from around the globe gather for the largest rowing competition in the world, The Head of the Charles Regatta.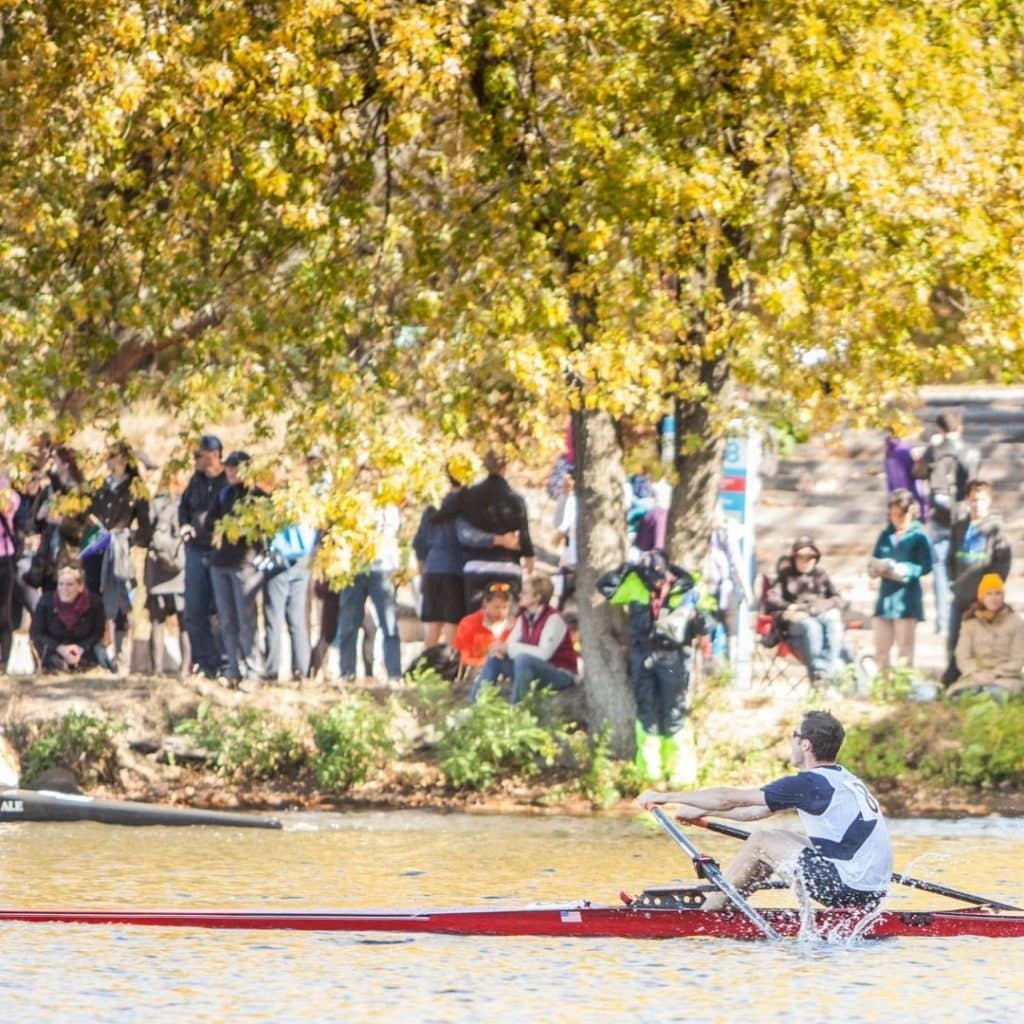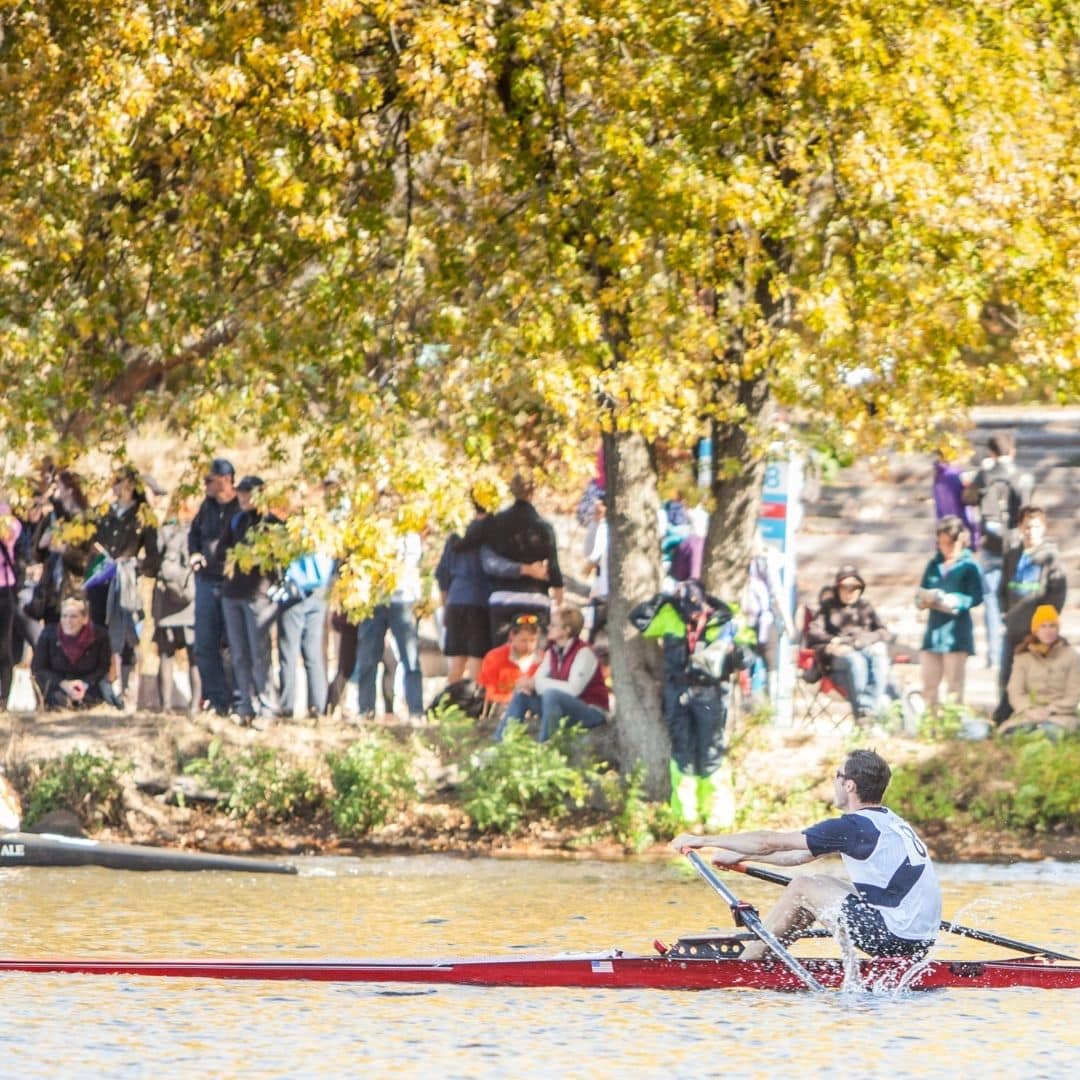 Over 3 days, rowers compete in a 3-mile race down the Charles River in a variety of groups, ranging from youth to college to seniors.
The event also draws a super preppy, New England-y crowd, which makes for some interesting people watching on top of cheering on the competitors.
In 2021, the Head of the Charles Regatta takes place October 22 through 24.
Cheer on the New England Patriots or Boston College Eagles
It's no secret that Boston is crazy about its local sports teams!
Get in on the fun by cheering on our NFL team, the New England Patriots, or one of our college teams, the Boston College Eagles.
The New England Patriots play at Gillette Stadium in Foxboro, MA, about 45 minutes outside of the city.
While you can take the commuter rail there, it's easier to get to and from Foxboro via car.
The Boston College Eagles play at Alumni Stadium in Chestnut Hill, MA, right on the city border, so it's quite easy to get to a game via public transportation.
Whichever team you choose, you're guaranteed to have a great time cheering them on.
Get cider donuts at our public market
If you can't make it out of the city for apple picking, head down to the Boston Public Market next to Haymarket T station.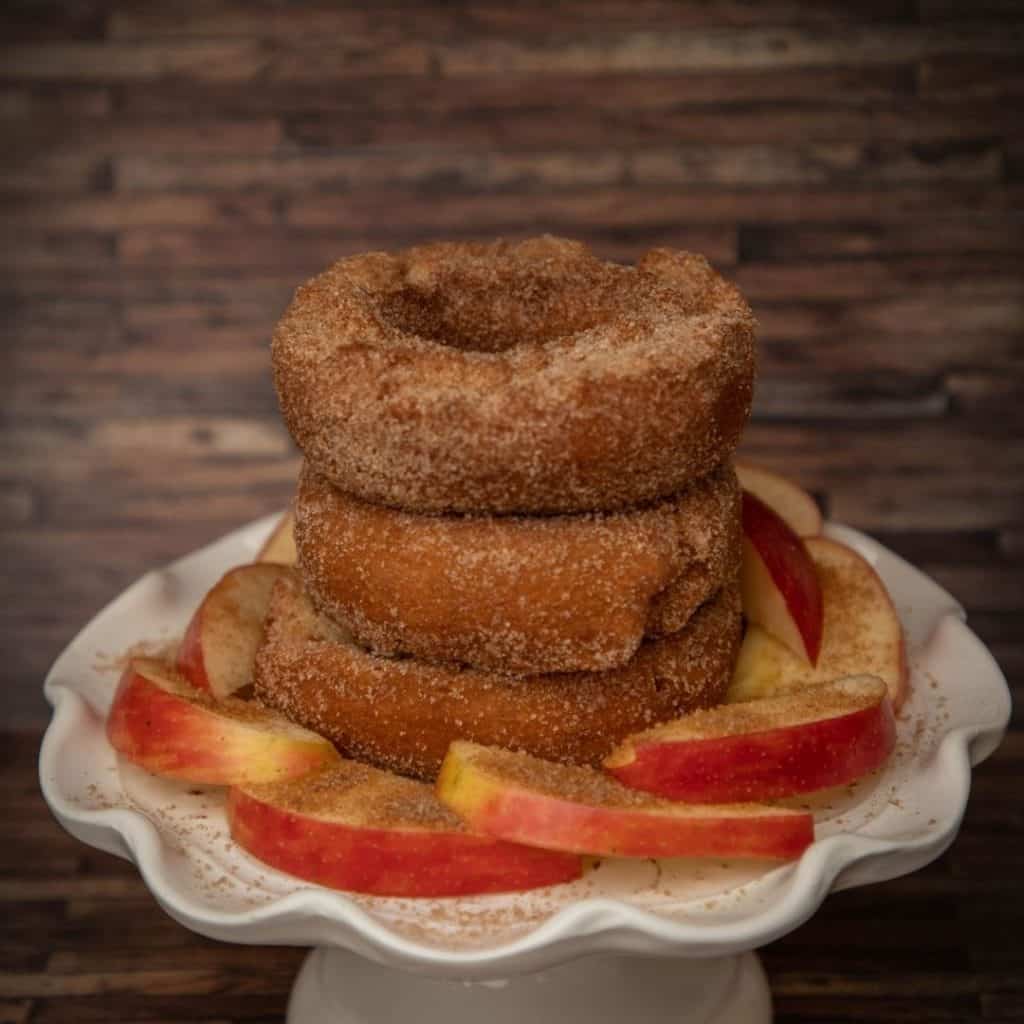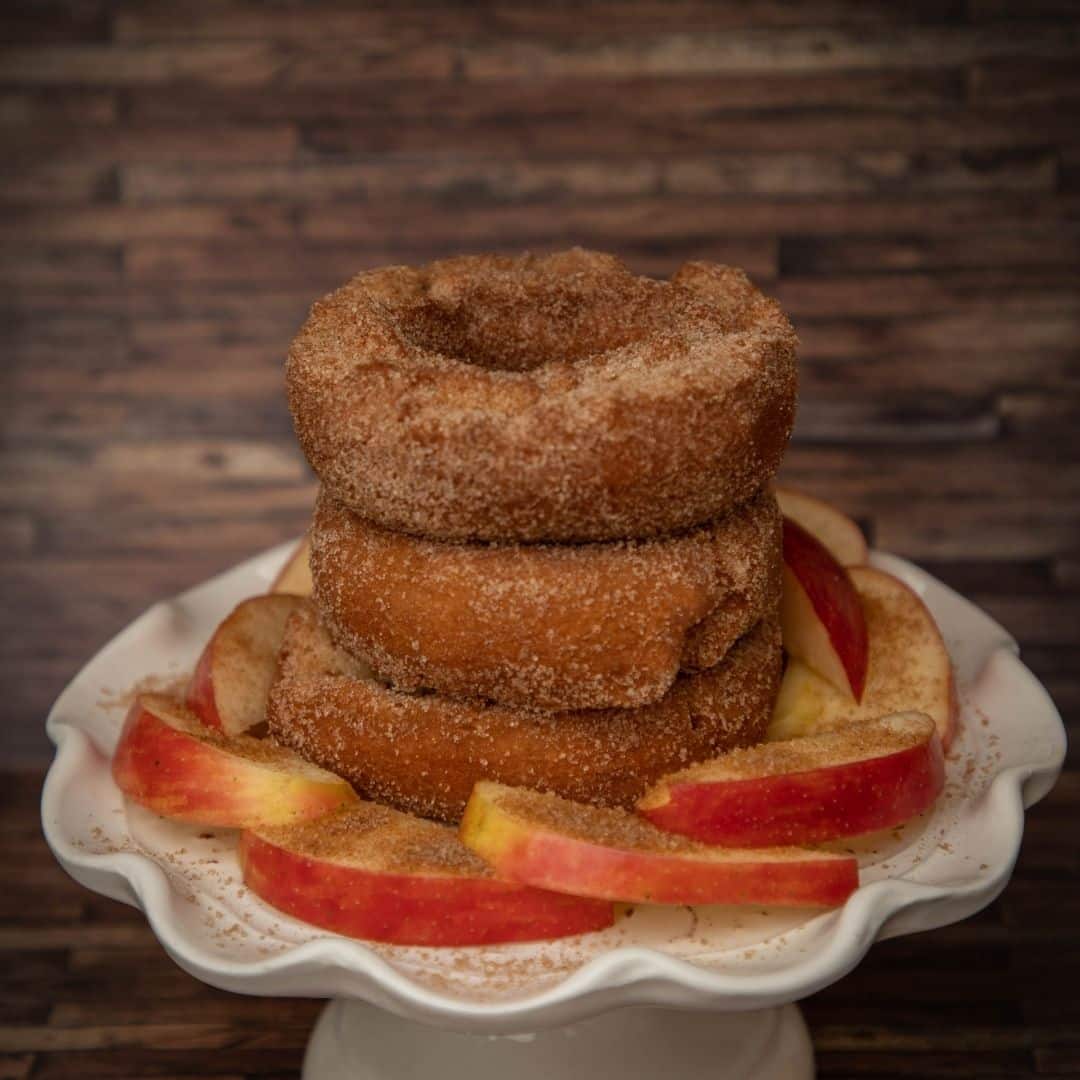 Inside the main entrance of the market is Red Apple Farm, a vendor stand for a local Apple farm!
Red Apple Farm sells apples, jam, cider donuts, hot cider, and other homemade goodies.
While you won't have the fun of picking your own apples, you won't have to fight the suburban traffic and can pick up other Fall goodies from other local vendors in the market.
Have a Fall picnic in the park
Before Winter rolls in and makes a slushy, grey mess, enjoy the Boston Public Garden or Boston Common with a picnic.
Better yet, head to Boston Public Market for apple cider donuts and other food first!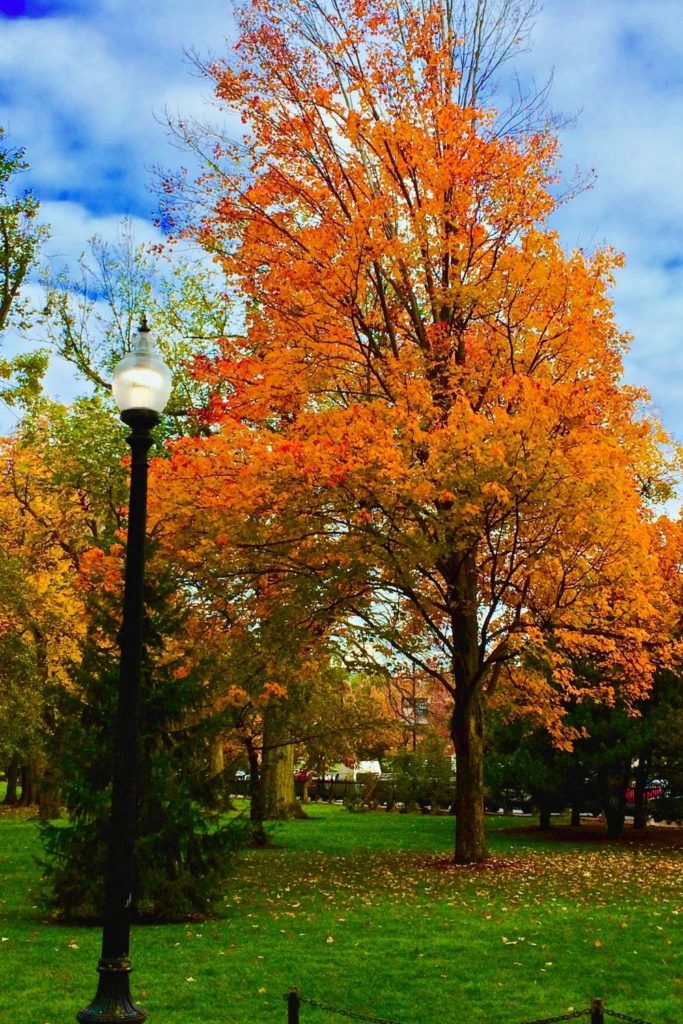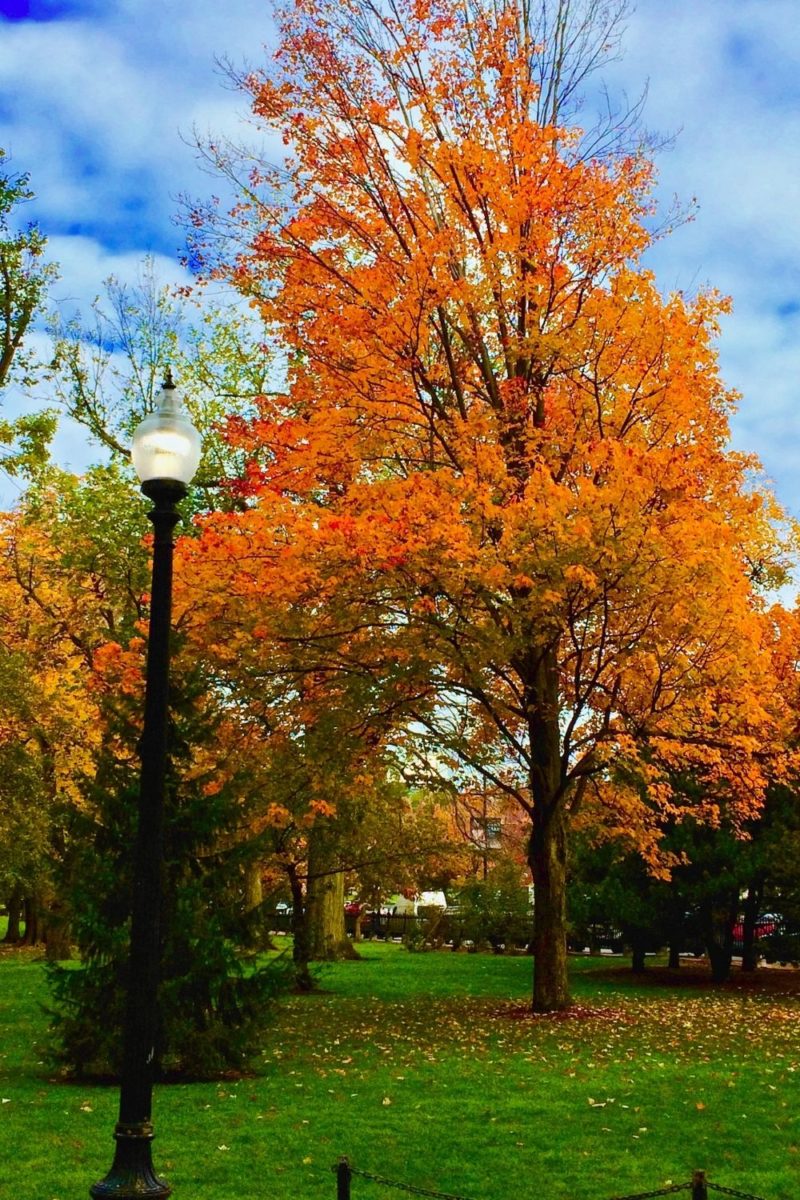 Take a haunted trolley tour
If Halloween is your jam or you love spooky stories, definitely check out the Boston Ghosts & Gravestones tour.
The tour provides a unique look at the spooky and haunted side of the city, both past and present.
Everything takes place aboard a trolley, with tour guides getting into the spirit with scary costumes.
Tours start at 6 PM daily and run for about 1 hour and 30 minutes.
NOTE: This tour is recommended for ages 13 & up only. Kids under 6 are not allowed.
Go on a brewery tour
One of my favorite things to do in Boston in the Fall is to take a brewery tour or hit up a beer garden for a pumpkin ale or hard cider.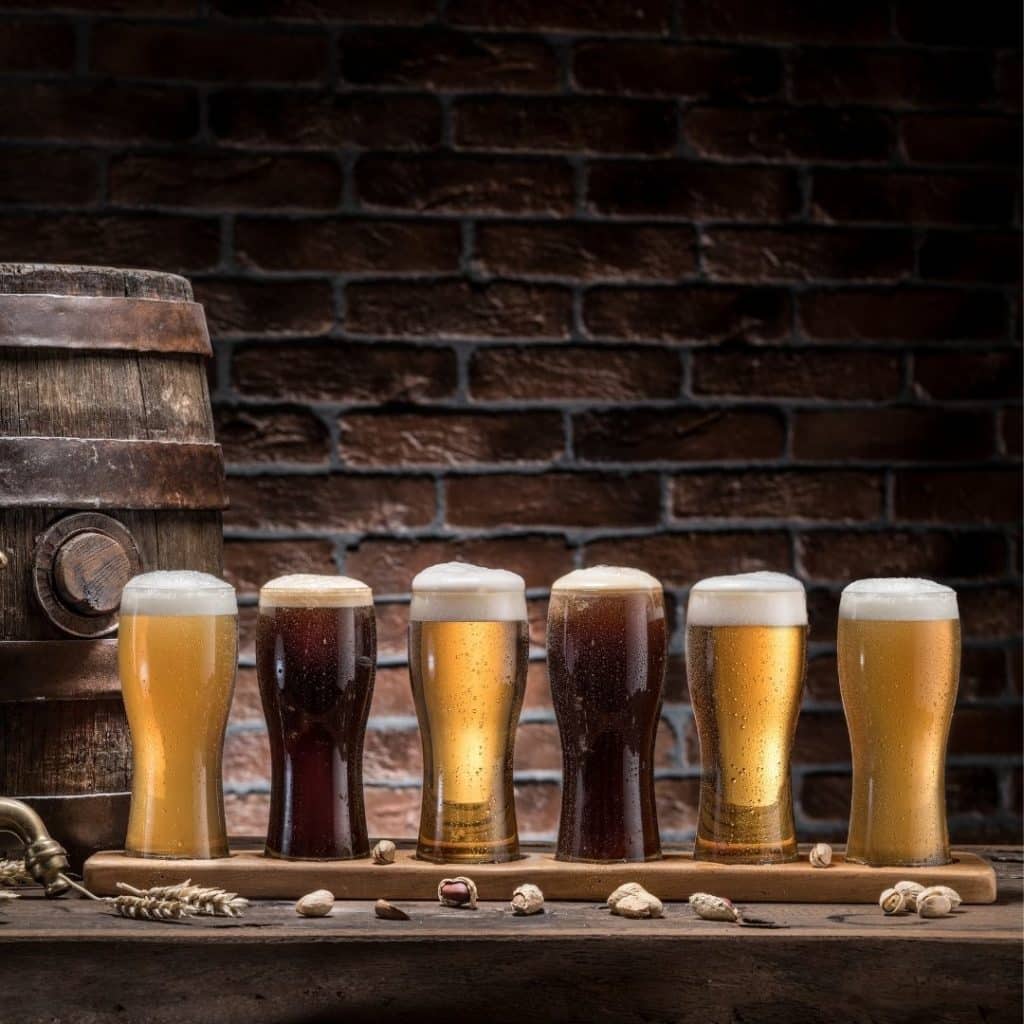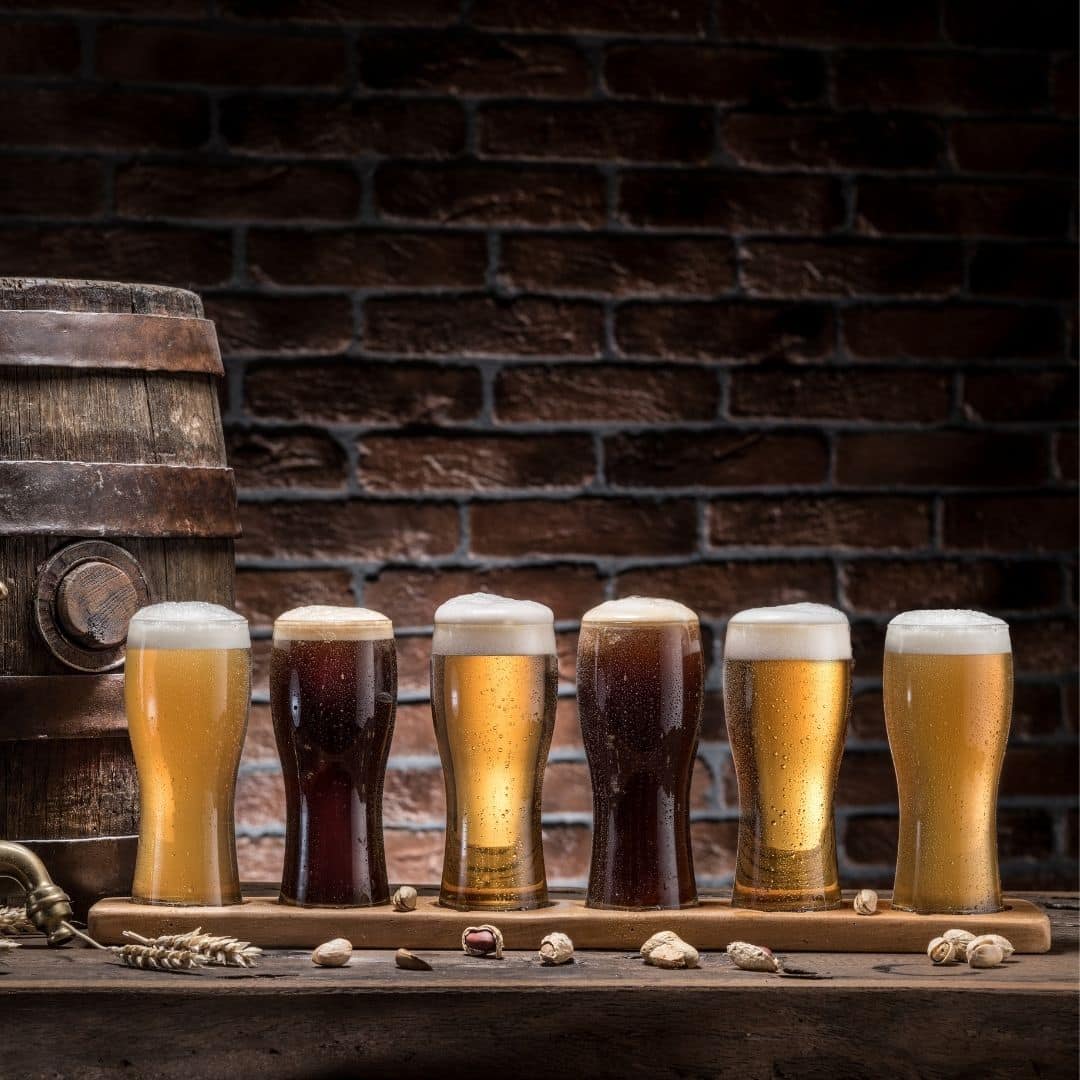 Harpoon Brewery and Sam Adams Boston Brewery are my top pick for brewery tours in the city.
Both breweries host events in the Fall, such as Harpoon Oktoberfest, and have taprooms if you're just interested in a beer tasting rather than a tour.
If you prefer a guided tour or want to see more than 1 or 2 breweries, check out this guided Boston brewery tour, featuring SIX breweries!
As always – if you drink, please drink responsibly!
Visit 2 of the oldest cemeteries in Boston
Another interesting Halloween activity in the city is to visit the Granary Burying Ground and King's Chapel Burying Ground, both located on Tremont Street near the Downtown Crossing area.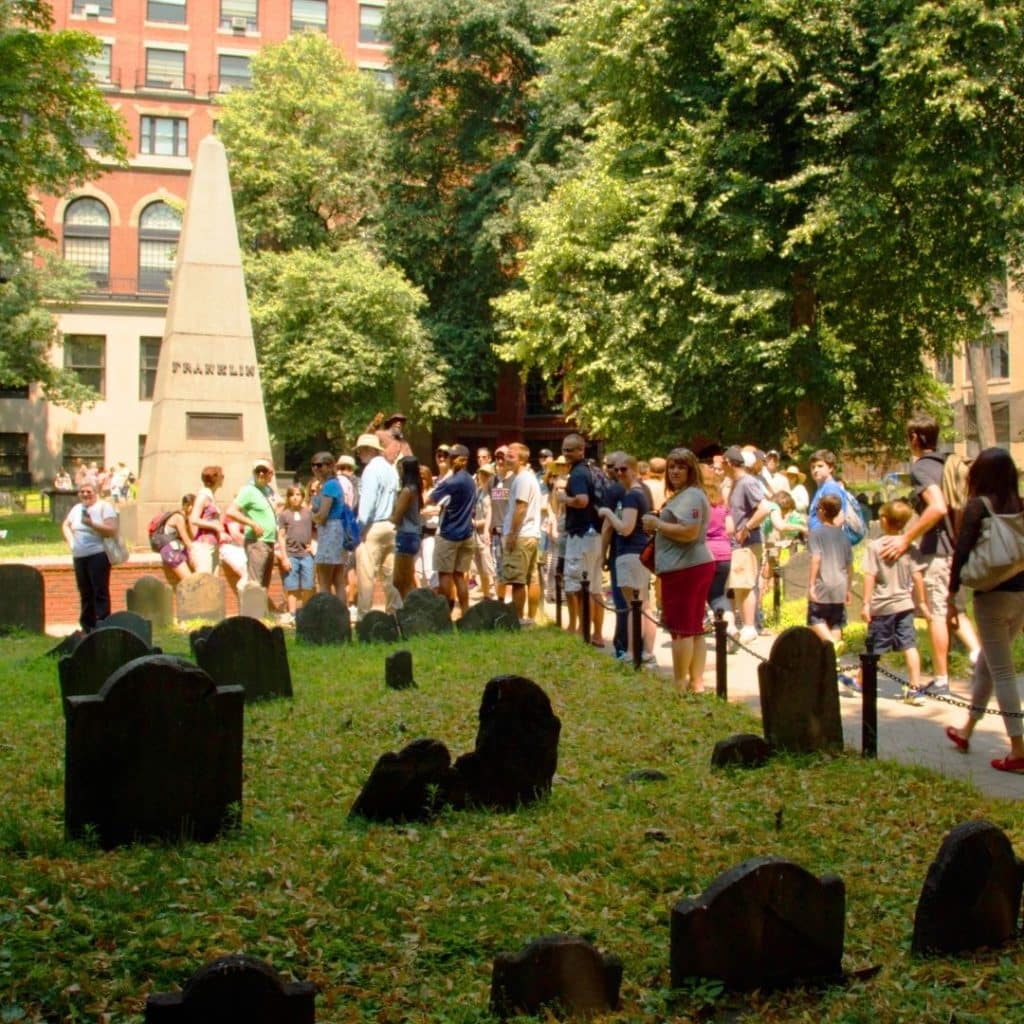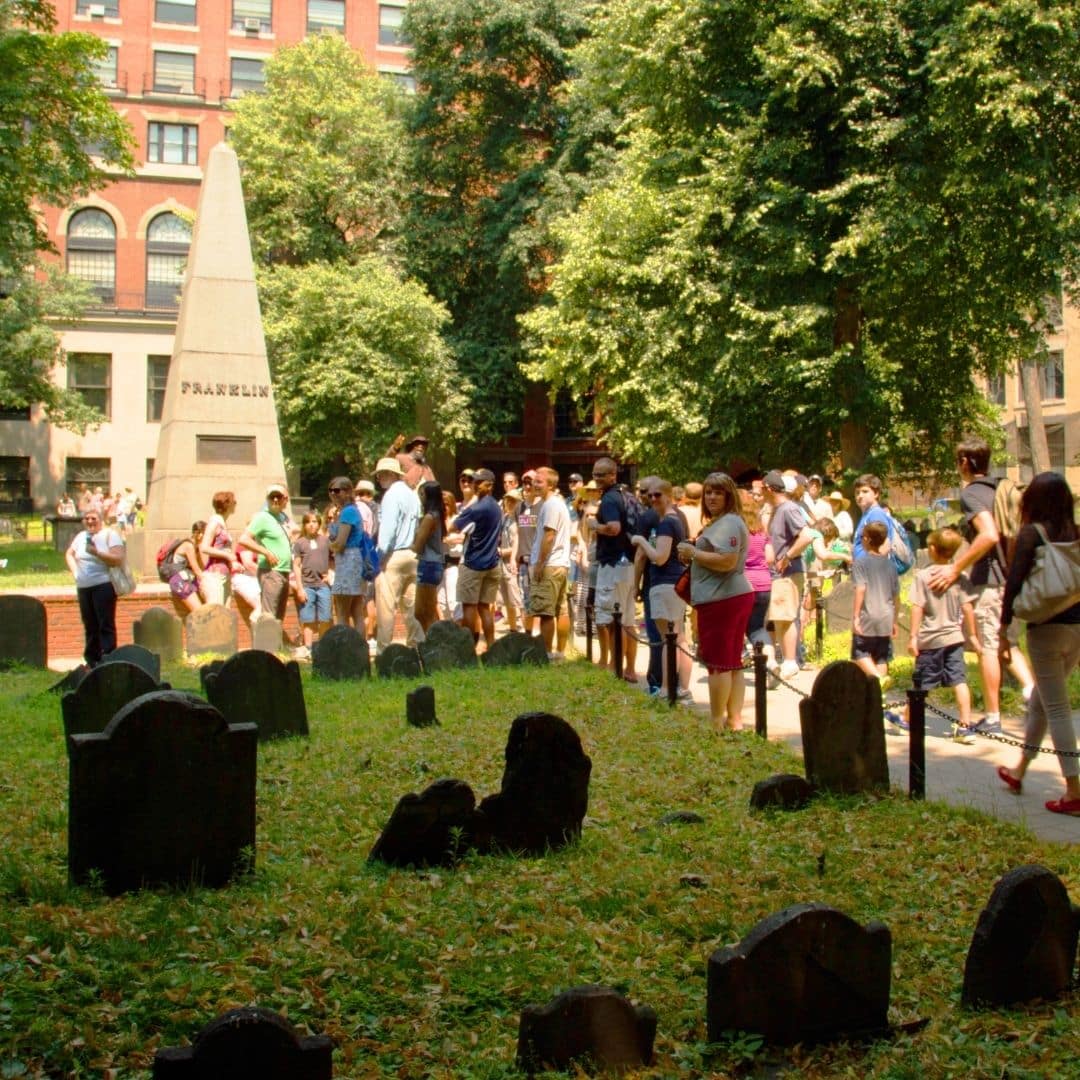 King's Chapel Burying Ground was established in 1630 and is the oldest cemetery in Boston.
Unless you know early American history well, you might not recognize most of the names of people buried here.
But, it is still an interesting cemetery to visit, especially amidst all of the modern buildings around it.
About 1 block down across the street is the Granary Burying Ground, which was established in 1660. It is the 3rd-oldest cemetery in the city.
The Granary Burying Ground is the resting place of many well-known American historical figures, such as Paul Revere and 3 signers of the Declaration of Independence (Samuel Adams, John Hancock, and Robert Treat Paine).
Visit iconic Acorn Street in Beacon Hill
One of the most instagrammable spots in Boston is the iconic Acorn Street in Beacon Hill.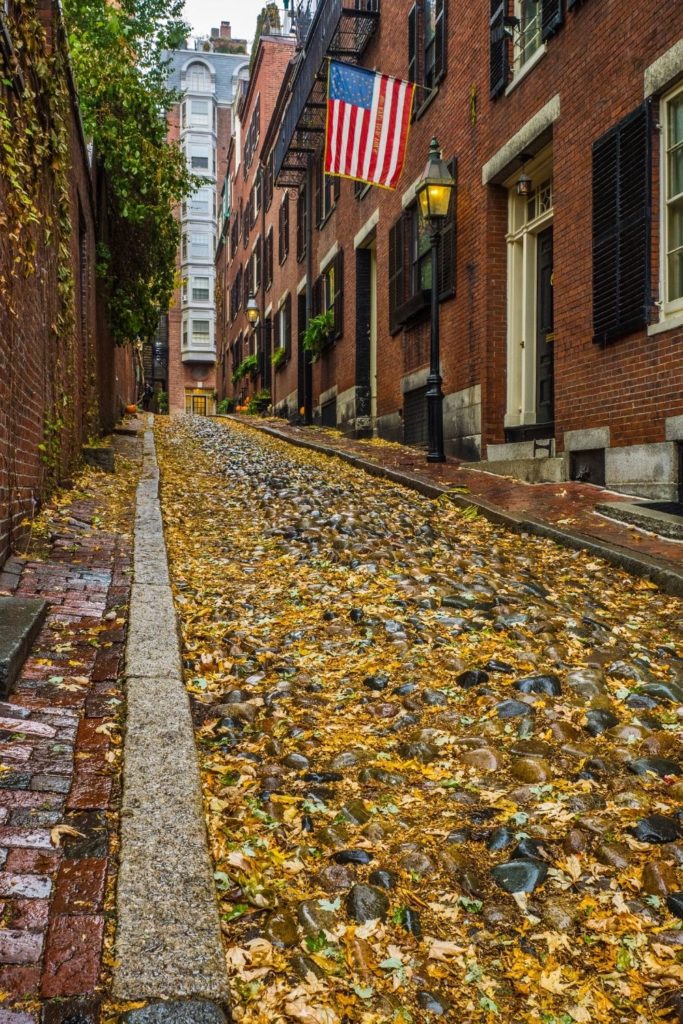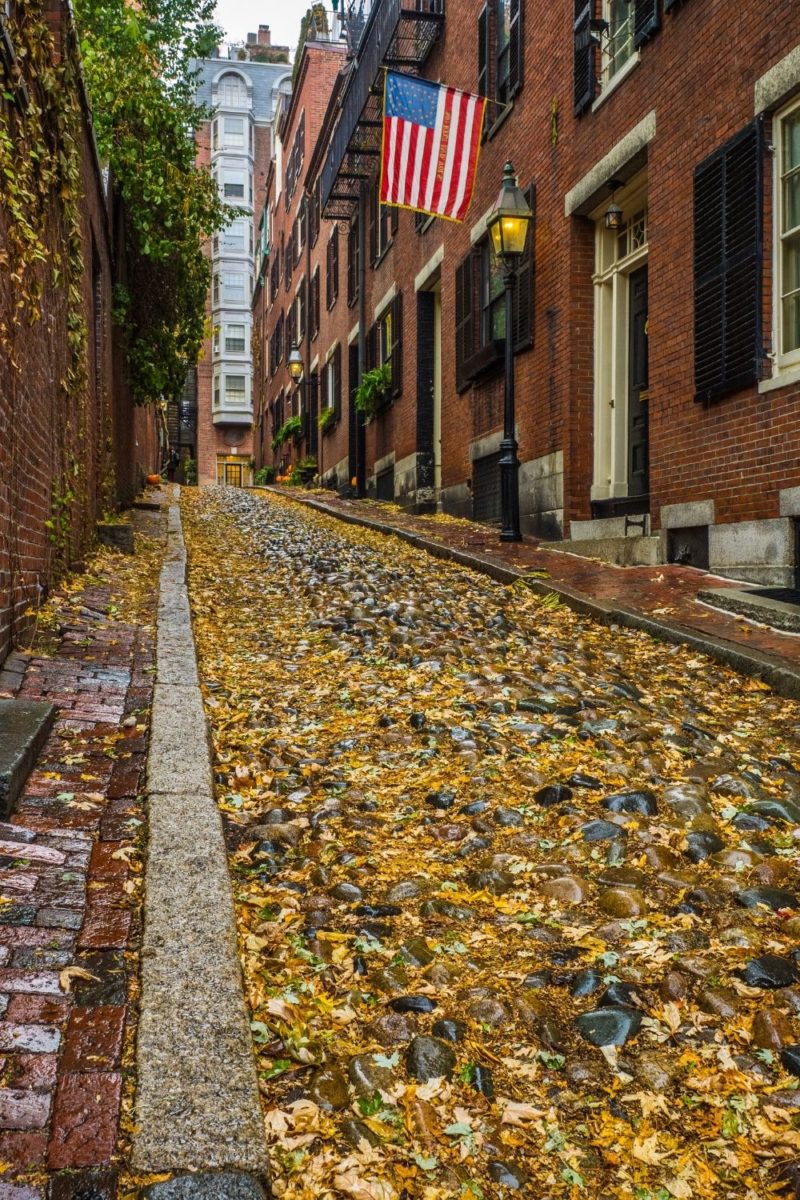 On Acorn Street, brick rowhouses line a short, hidden street made of cobblestone.
It's like a scene from history, plus all the deep reds and colorful trees make for a perfect Autumn photo.
NOTE: Acorn Street is a residential neighborhood, so please don't make noise, sit on people's stoops, or clog up the street and cause traffic while you're there.
Park the cah in Harvard Yard
The Fall season means college students have arrived to attend one of many higher education institutions in or around Boston, like Harvard University.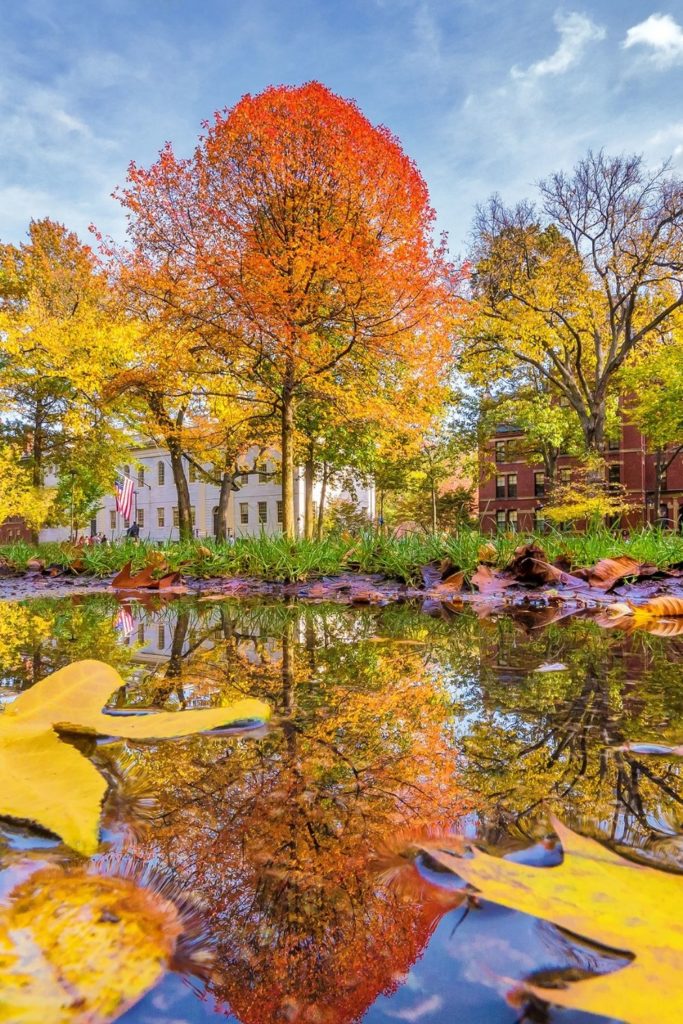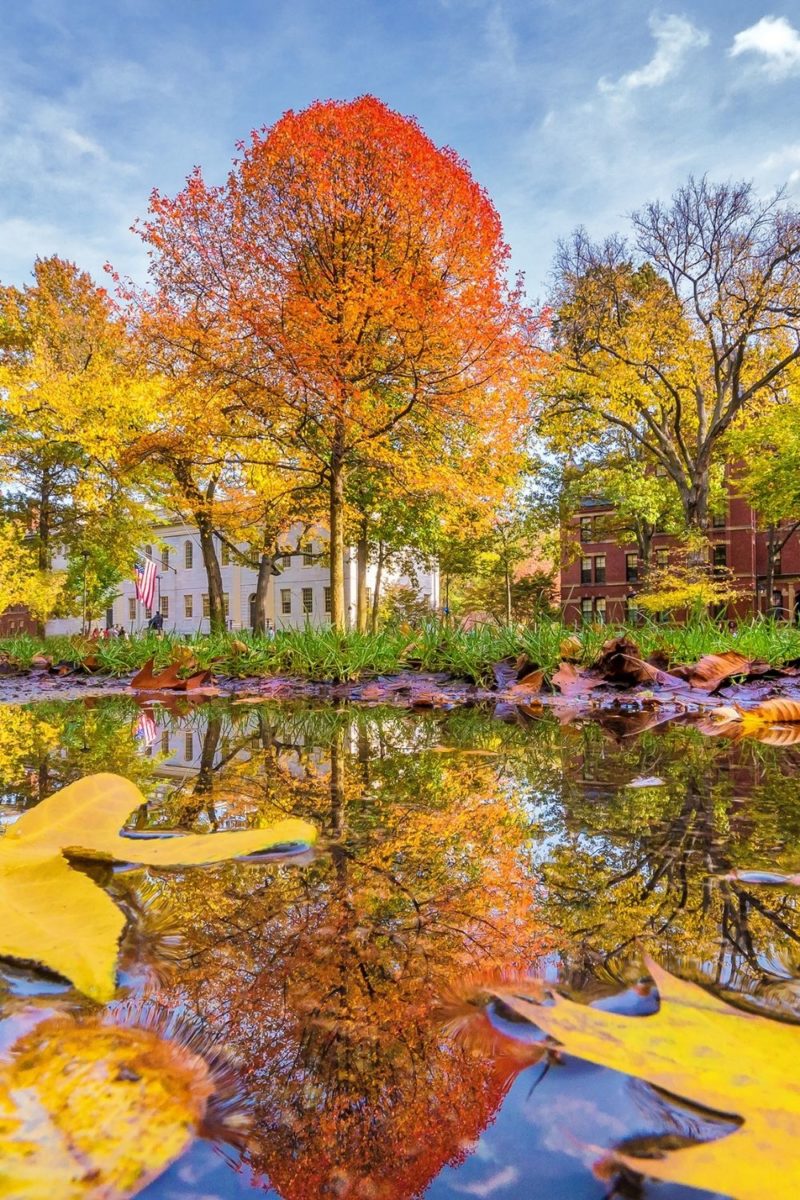 Whether you're thinking of attending Harvard in the future or just want to see their stunning campus, Fall is the perfect time for an (unofficial) Harvard University tour.
You'll learn about Harvard's history, see its gorgeous buildings, witness student life happening around you, and get a peak of Fall foliage on campus.
See Boston Fall foliage without leaving the city
Go leaf peeping without even leaving the city at Arnold Arboretum.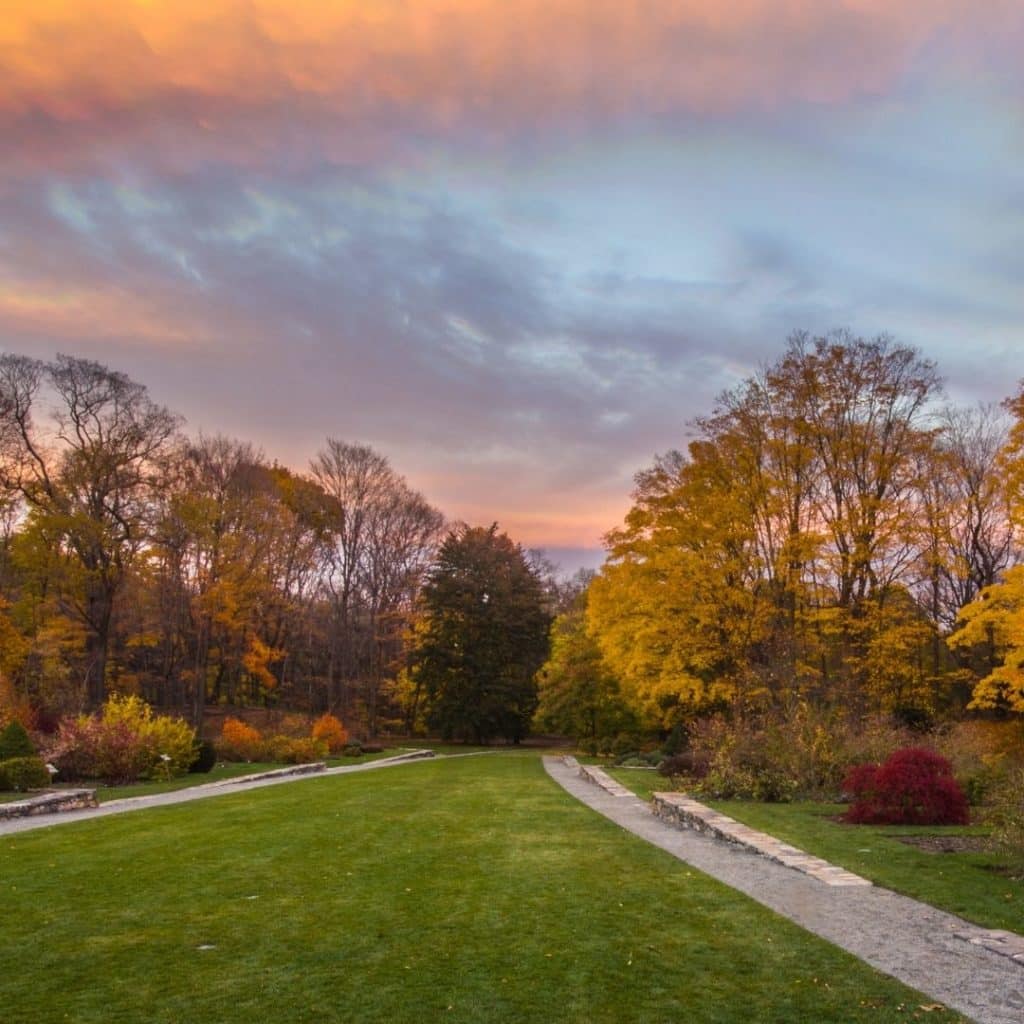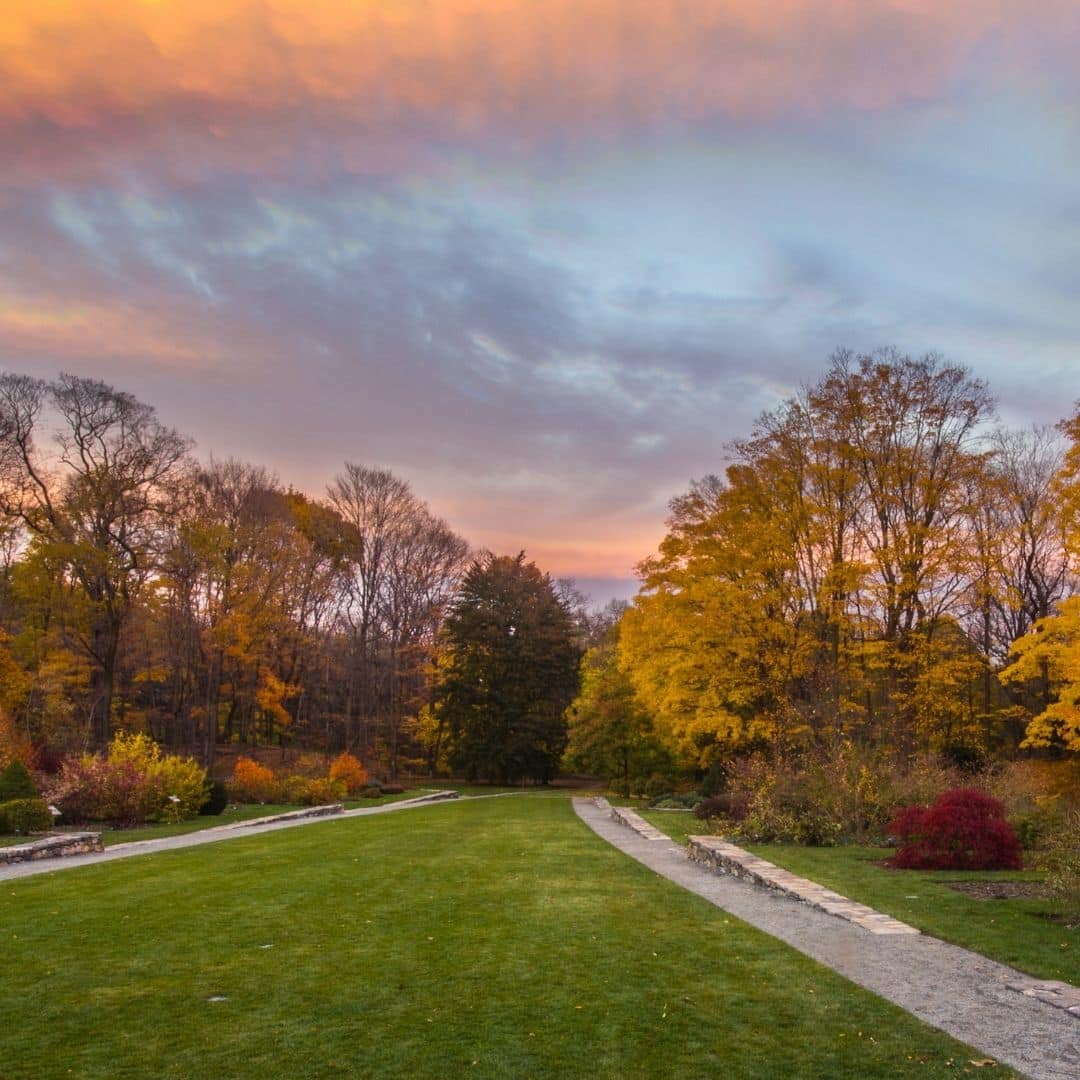 Located in the Jamaica Plain neighborhood, the Arnold Arboretum boasts 281 acres of gorgeous grounds with over 15,000 trees and plants.
Another delightful way to take in the Fall colors is to take a stroll along the Charles River Esplanade or Boston Harbor Harborwalk.
The Esplanade runs along the Charles River for 3 miles between the Boston University bridge and the Museum of Science.
The Harborwalk runs for an impressive 43 miles along Boston Harbor.
Popular spots to access this walkway include the Seaport neighborhood, the Boston Aquarium, and the North End.
The best part about these 3 green spaces? The Arnold Arboretum, Charles River Esplanade, and Harborwalk are all FREE!
Last but not least, learn about some of Beantown's history and leaf peep at the same time while following the Freedom Trail down to Faneuil Hall.
Take a day trip to Salem, MA
For the ultimate Fall bucket list adventure, head to Salem, MA for a Halloween-filled day trip.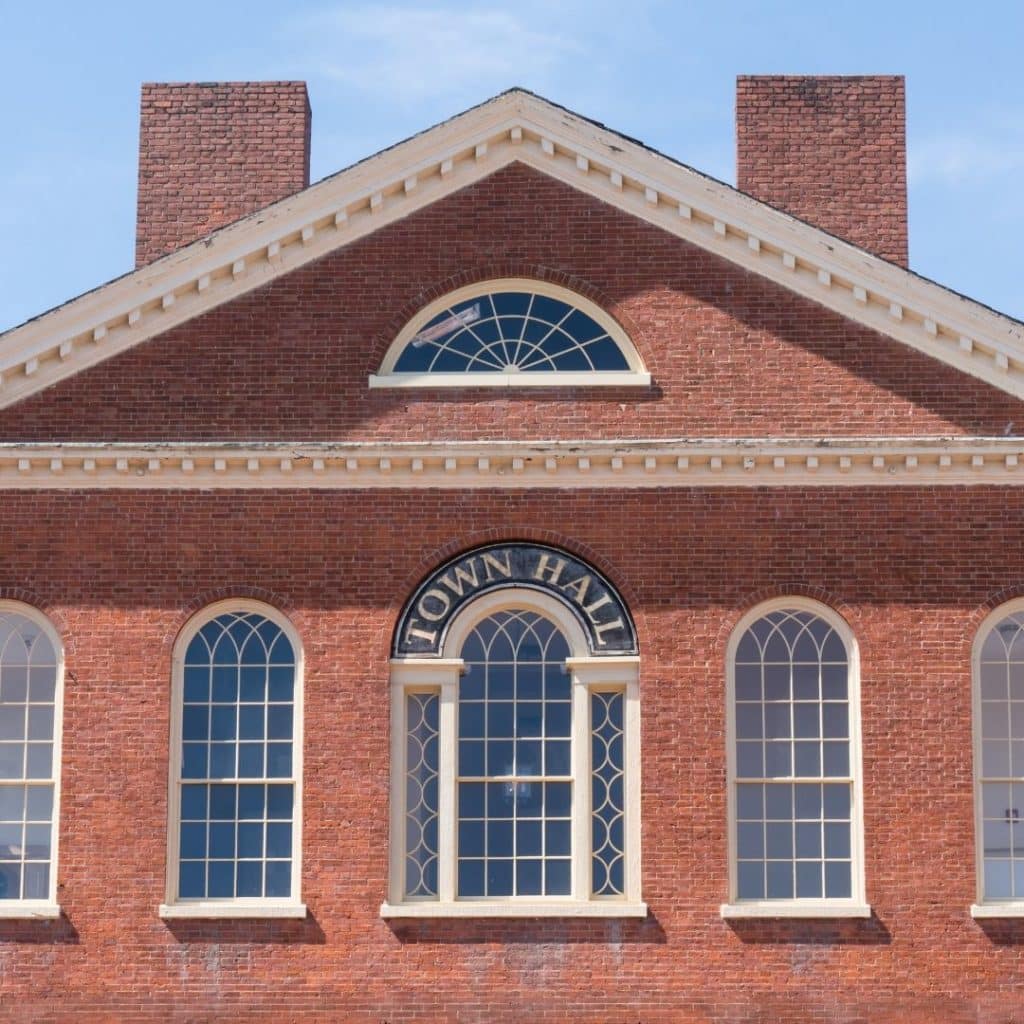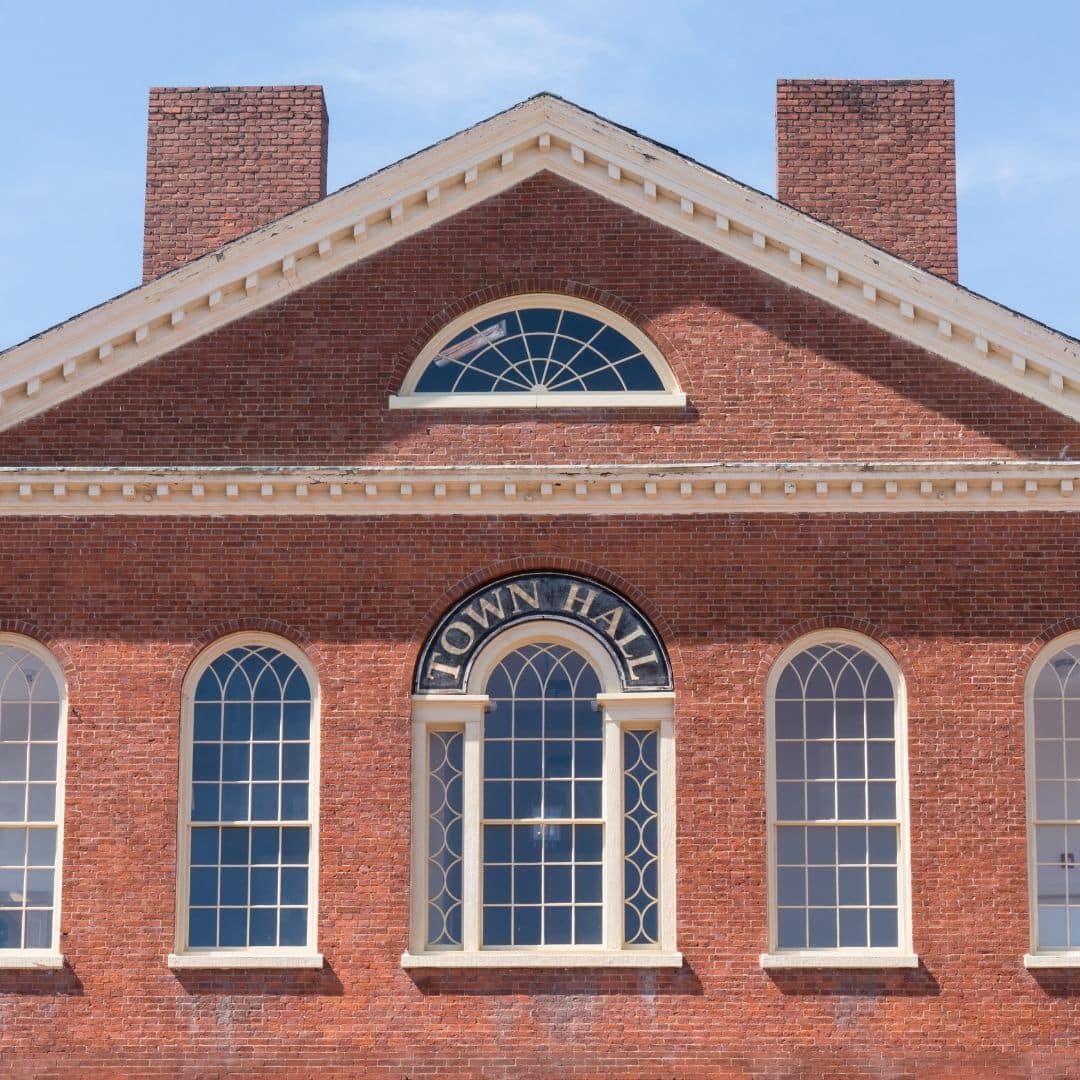 I might be a bit biased since I'm a local, but Salem has the best Halloween celebration in the US.
Visiting Salem, MA in the Fall is definitely something to experience at least once!
For tips on planning your day trip to Salem, check out my Salem, MA Halloween guide.
Will you visit Boston in the Fall?
I hope you found my guide to be helpful for planning your visit.
For more tips on what to do in Boston, visit my guide on things to do in Boston year-round, learn more about the rest of New England in the Fall, or find other places to visit in the Fall in the United States.
This post was originally published August 8, 2021. It was last updated June 15, 2022.