Both times I traveled to Sri Lanka, I was advised to get out of the capital city of Colombo. As beautiful as this island nation is, I couldn't disagree more!
On my second trip to Sri Lanka, it seemed many people agreed, as there were far more activities available to show off Colombo.
Keep reading to learn more about my favorite way to tour Colombo, the Tuk Tuk Safari Sri Lanka.
What is a tuk tuk safari?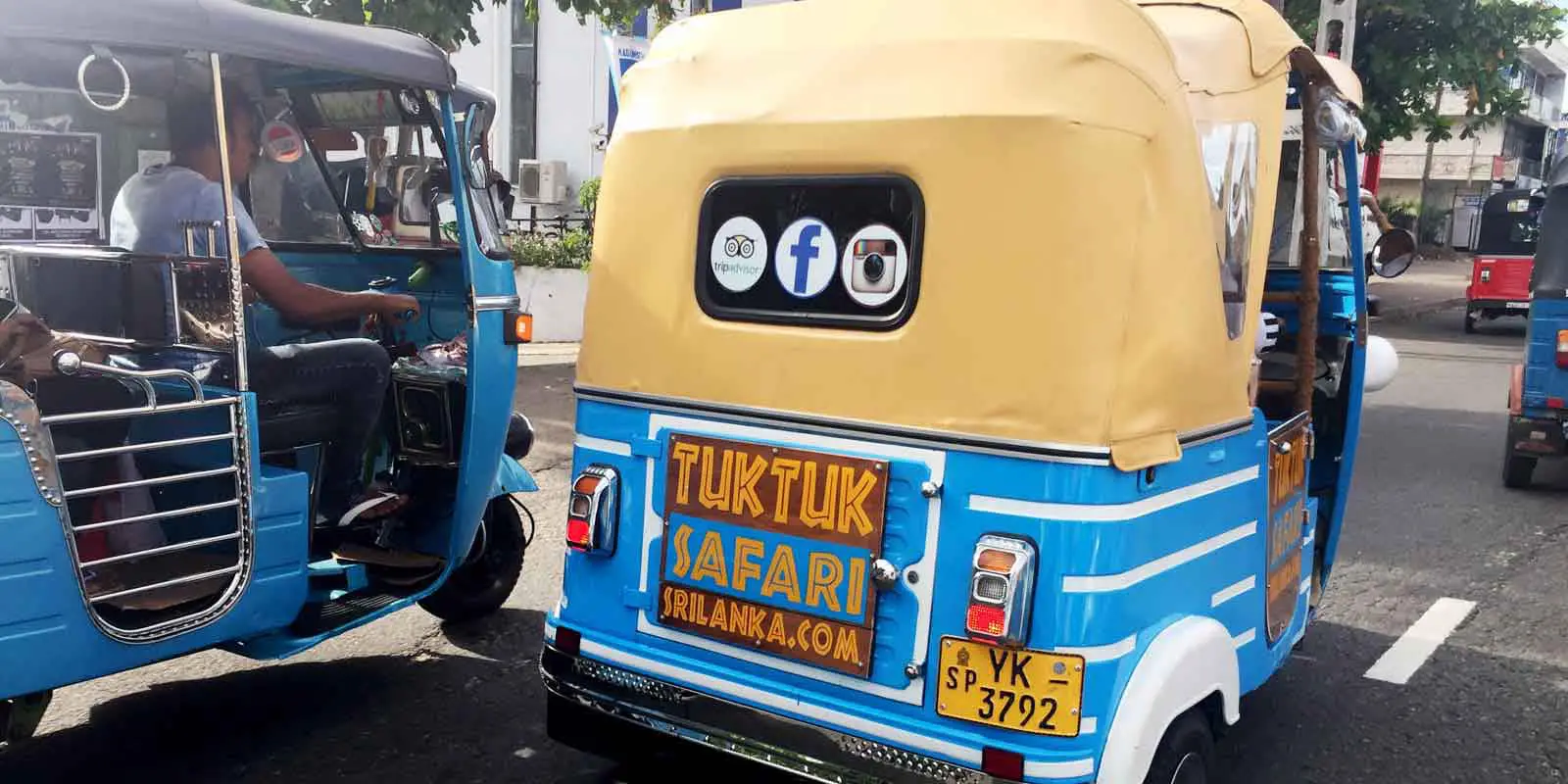 A tuk tuk safari is a daytime tour of Colombo via tuk tuk, a 3-wheeled open air vehicle. A tuk tuk is kind of like a golf cart, but with 3 wheels.
Road traffic in Sri Lanka is pretty horrendous, but tuk tuks are small and can maneuver in and out of the traffic far easier than a car.
Tuk tuks are my favorite way to get around in Sri Lanka.
Tuk Tuk Safari Sri Lanka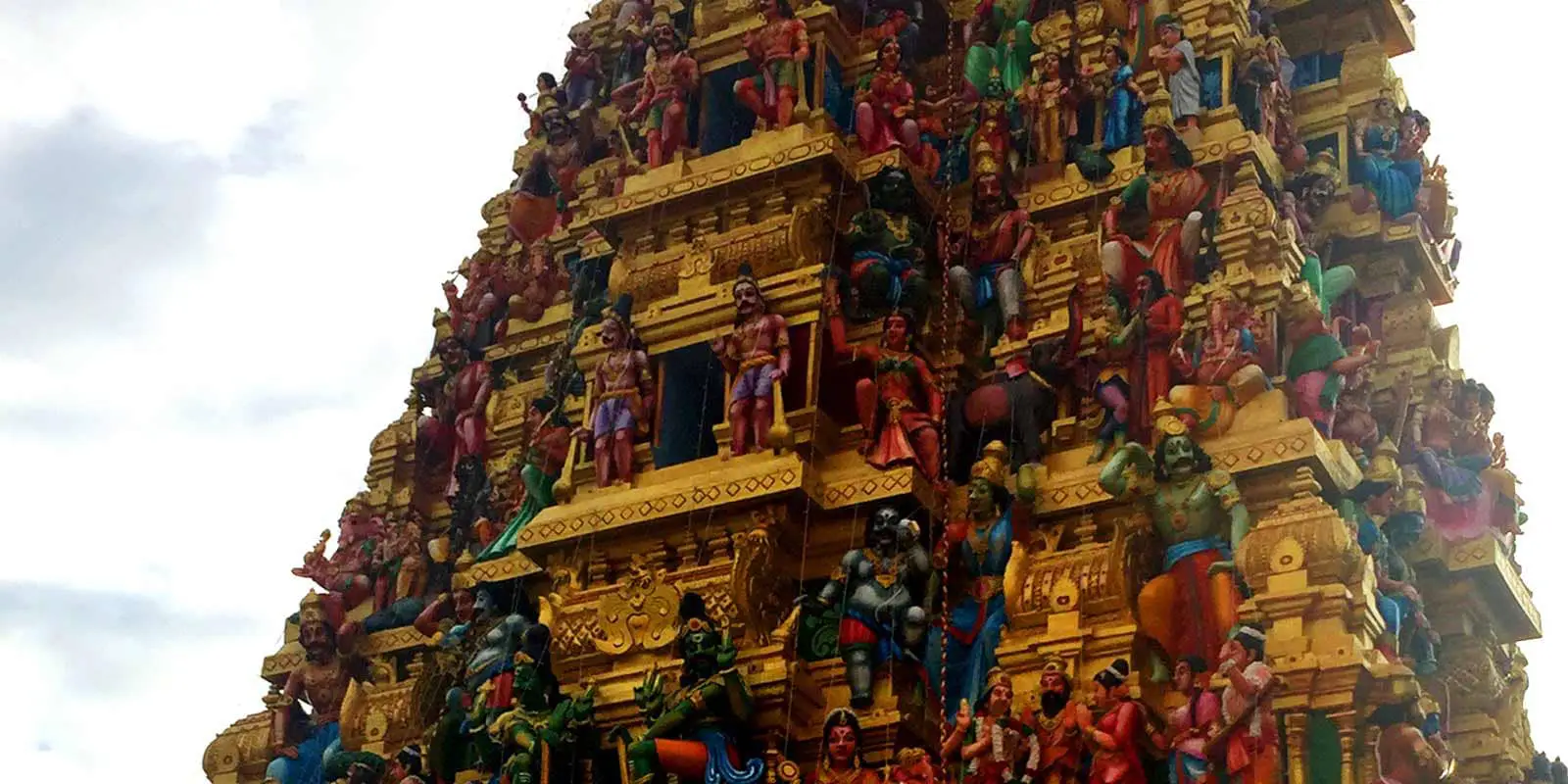 There are 3 fun day tours available: the City Safari, the Food Safari, and the Gala Safari.
Tours are priced per person, which means no "solo traveler tax." The tuk tuks typically fit 2 adults, so if you are traveling solo, you might get paired up with another person.
You can also create your own tour if you need a different start time or want different tour stops.
City Safari
The City Safari is a great way to get to know the city, as it will take you to both major and "offbeat" attractions. The tour lasts about 4 hours and costs $40 per person.
Food Safari
The Food Safari is any foodie's dream. This tour takes you around Sri Lanka to sample local food and drink, like hoppers, Lion beer, tea, and seafood. There will also be stops at street food vendors, where you can try local street snacks, like the crispy dudes in the photo above. This tour also lasts 4 hours and costs $50 per person, which includes all the food and drink samples.
Gala Safari
The Gala Safari is the best of both worlds. It includes stops at hot spots across the city, with pit stops for tastings of local food. This tour lasts 4-5 hours and costs $60 per person, which includes all food and drink samples.
Custom Tour of Colombo
If the above 3 tours don't fit the bill, Tuk Tuk Safari Sri Lanka will work with you to create a custom tour of Colombo.
You can customize start time, tour stops, length of tour… the options are endless.
How did your experience go with Tuk Tuk Safari Sri Lanka?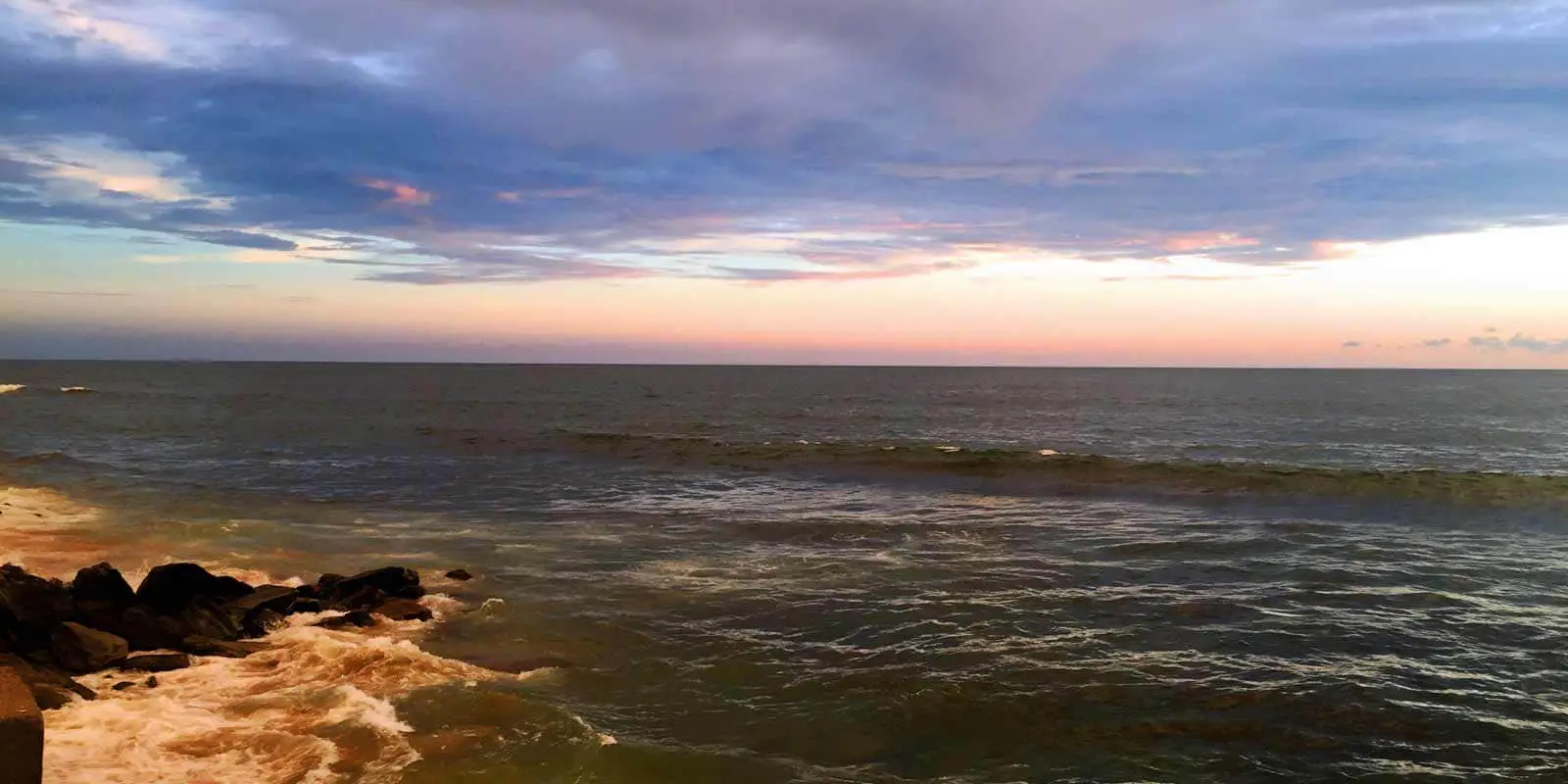 On my most recent trip to Sri Lanka, my friends and I booked the Gala Safari.
Our guides were on time, waiting for us outside our hotel in Mount Lavinia. There were 4 of us and we were split between 2 tuk tuks.
The guides cut open cold King Coconuts (YUM!), cranked some beats and we were on our way!
My friends and I were all jet lagged, having arrived the night before from the US.
Needless to say, I can't recall the order of the tour with confidence. I'll break it down by category, so you can get a better sense of the types of stops the tour might make.
History and culture in Colombo
Our first stop took us to a local flower shop for fresh jasmine garlands. I love the smell of jasmine flowers!
I believe that the garlands are usually provided upon the start of the tour, but I could have that wrong.
Along the tour, we made various stops that showed off the history and culture of Sri Lanka.
For example, we stopped at a local craft market, where we picked up souvenirs, such as jewelry made of coconuts.
It reminded me of the popular farmers' markets you see in the US and Europe.
We also drove through a neighborhood where locals do their shopping for everything from spices to clothing.
The tour also included stops at Hindu and Buddhist temples. I loved the bright colors at both of the temples we explored, as well as the intricate statues and altars.
We also stopped at the Independence Memorial Hall, which commemorates independence from British rule in 1948.
I loved all the columns, which I bet are even more beautiful in daylight. This is a fun spot to learn more about Sri Lanka's history and of course, take fun pictures.
Food and drink in Colombo
Since we were on the Gala Tour, there were lots of stops that introduced us to the food and drink of Sri Lanka.
Somewhere along the way, we stopped at a tea shop. Tea is a big export for Sri Lanka!
The shop manager taught us about the different types of tea grown in Sri Lanka, as well as popular blends that sell. We even sampled some of the teas.
There were also stops at a fruit juice and smoothie shop, as well as a restaurant that served hoppers.
Hoppers are thin pancake-like bowls. You can eat them plain (boring!) or add things to the bowl, like a fried egg or chutney.
Around sunset, we stopped at the Galle Face beach to watch the sky change from day to night and check out the street food vendors.
Why should I pick this tour of Colombo over another?
Most tours need you to meet them at a designated pick up spot. With Tuk Tuk Safari Sri Lanka, your tour guide(s) will pick you up the address of your choice, such as your hotel.
Traffic in Sri Lanka is probably unlike anything you've encountered. Getting picked up instead of worrying about what time to leave to get to the meeting spot is a great perk!
Like any good host, the guides stock the tuk tuks with snacks, such as fresh locally-grown cashews.
They'll also cut open a coconut for you, which makes a tasty and refreshing beverage.
Your tuk tuk will also come with a sound system, so you can connect your phone and blast your favorite tunes or let your guide pick a playlist for you.
Aside from being gracious hosts, the tour guides are also a ton of fun!
My tour guide was Bob Marley, but no, that's not his real name! Each guide has a fun name, and I have a feeling their nicknames are assigned according to their personality.
As you can guess, Bob Marley was super chill, but definitely knew how to show us a good time around Colombo.
Last, but not least, the tours do not skimp! Each tour is designed to show you everything Colombo has to offer.
I bet this tour will leave you wanting to see more of Colombo, like it did for me.
Visit Tuk Tuk Safari Sri Lanka to book your tour today.
Are you ready to explore Colombo with Tuk Tuk Safari Sri Lanka?
Don't forget to tell me how your trip went. Did you do a tuk tuk safari? Let me know in the comments below.
This post was originally published August 15, 2017. It was last updated November 2, 2022.