Traffic in Sri Lanka is the worst.
It's almost always bumper to bumper. You have cars, buses, motorbikes, tuk tuks, and other vehicles sharing the crowded roads.
And lanes? Everyone seems to ignore them.
There is an odd flow to traffic that doesn't really follow rhyme or reason. Unless of course, you grew up in Sri Lanka and learned to drive there.
All of this makes getting around this tiny island difficult and time-consuming. It's enough to make you avoid renting a car in Sri Lanka at all costs.
But Meg, how would you get around this beautiful island?
Don't worry, I've rounded up the best modes of transportation in Sri Lanka without renting a car. And they're all pretty affordable!
Bus transportation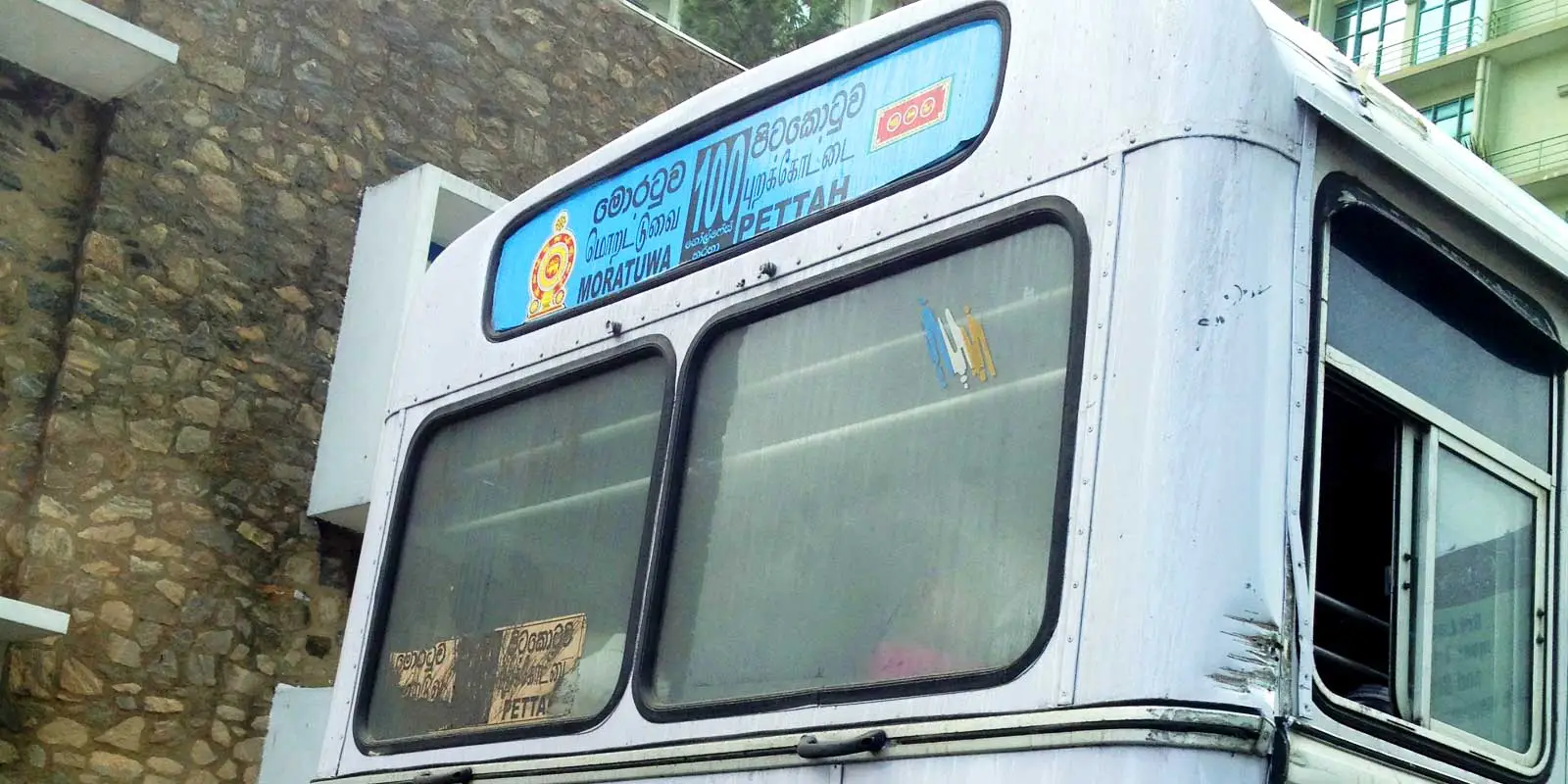 Traveling via bus in Sri Lanka is a possibility, but I do not recommend it.
Yes, it is affordable, but it is uncomfortable and does not fare as well in traffic as smaller vehicles.
While it is an affordable option, there's not really a cost savings compared to other options, especially when you factor in that it will probably take you longer via bus than car, tuk tuk, train, etc.
OK, now I'll really get into the best ways to get around in Sri Lanka.
On-demand transportation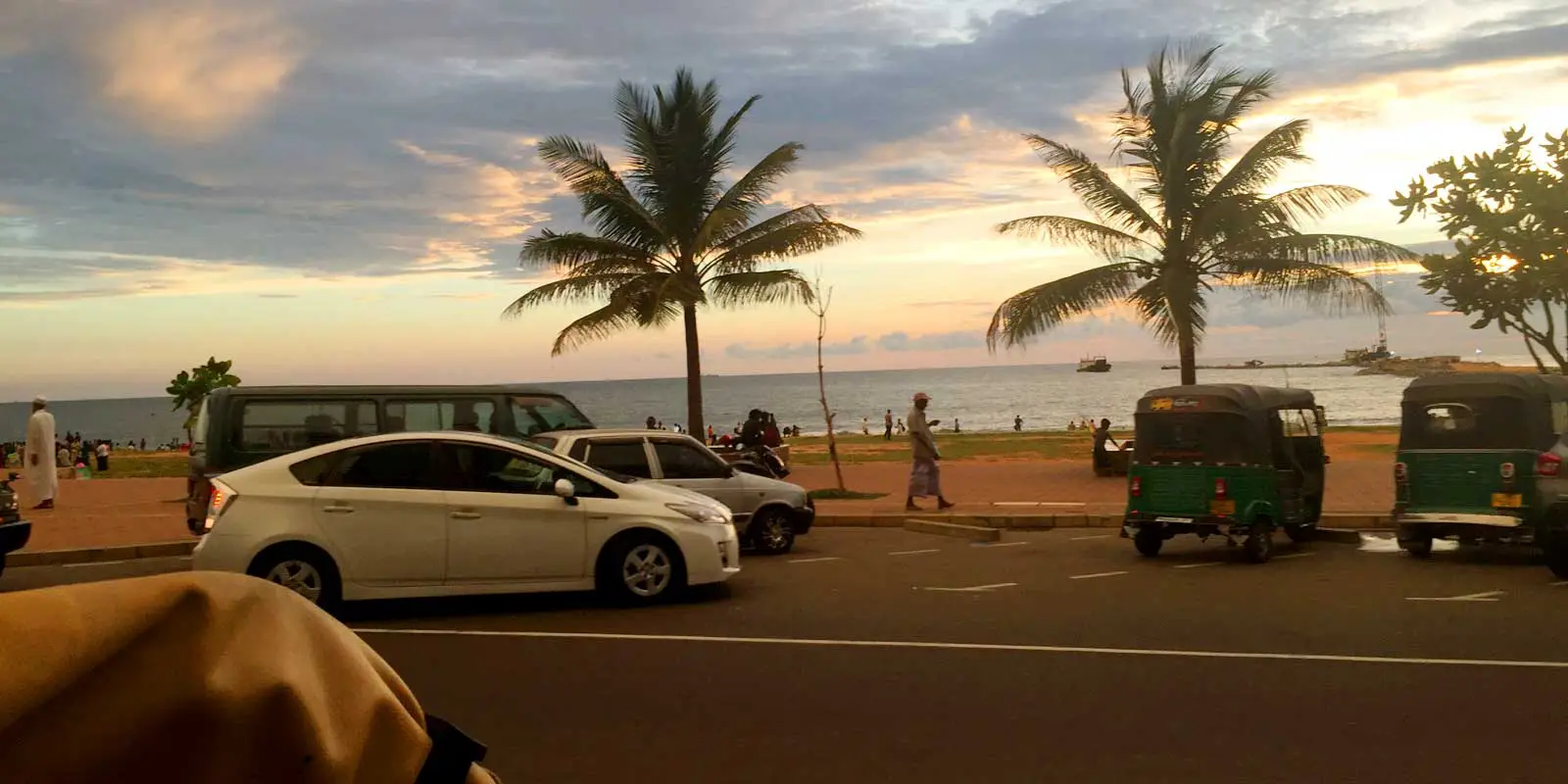 Uber
If traveling short distances, such as within the same town, you can ride share via Uber.
Yes, Uber is available in Sri Lanka!
Keep in mind that in smaller towns and rural areas, Uber is not as readily available. But, I can confirm that it works well in Colombo!
Cabs or taxi Service
Cabs or taxis are also great for traveling short distances. In Sri Lanka, I recommend Kangaroo Cabs.
Kangaroo Cabs is a low-cost cab service, but there isn't anything low-cost about their service!
The cabs come equipped with wifi, but from personal experience, the drivers won't readily offer this information, so you'll have to ask for the wifi info.
Also, Kangaroo Cabs has a mobile app from which you can order and track a cab.
Private car service
If you are staying in a hotel, it is likely that they have a private car service available.
Keep in mind that, due to the convenience factor, this service is more expensive than Uber or Kangaroo Cabs (or other taxi service).
However, if the traffic is bad and you don't want to wait for an Uber or Kangaroo Cab to get to your hotel, it might be worth the extra cost to save time getting to your destination.
For longer trips via car, you can arrange for a private driver with a car or van.
This is quite affordable in Sri Lanka! I have to say, I have not booked one on my own, as my friends in Sri Lanka always insist on handling it.
However, you can usually get recommendations on reliable private drivers from travel-focused Facebook groups, like Girls LOVE Travel.
Can you rent a car in Sri Lanka?
Last, but not least, can you rent a car and drive yourself in Sri Lanka? Yes, technically you can.
You have to apply for a local license, which can usually be obtained with a copy of your international drivers license. In some cases, you might even have to take a driver's test!
As annoying as that is, I do not recommend driving yourself in Sri Lanka.
Traffic is absolutely bonkers in Sri Lanka and everyone ignores traffic laws it seems.
There is a weird flow to traffic that only locals seem to understand. In short: it's dangerous and not worth it!
Plus, it's often cheaper to hire a private driver with a car or take cabs.
The cheapest transportation in Sri Lanka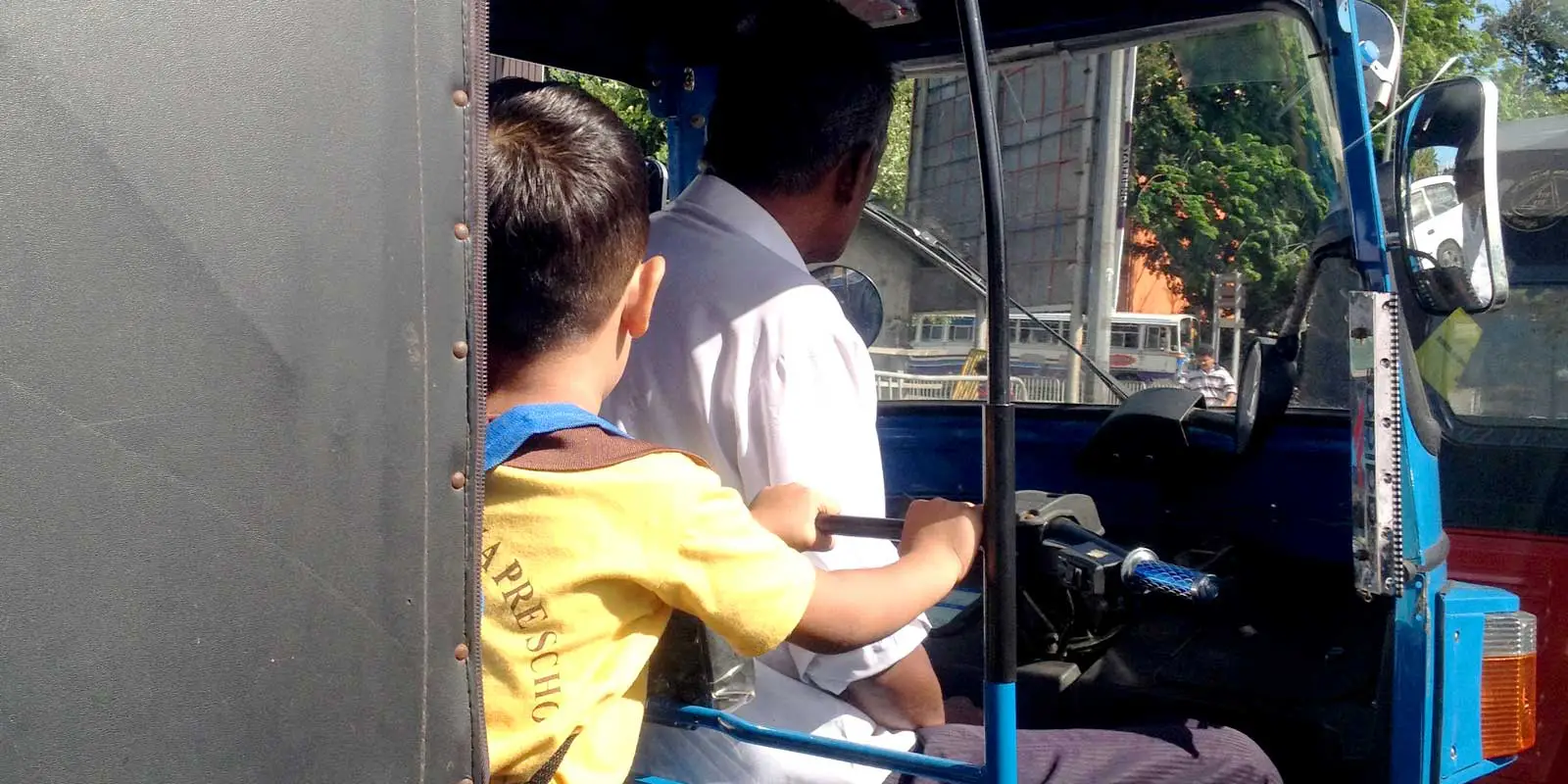 If you need to get out and about within the town you're staying in, hailing a tuk tuk is likely the cheapest and quickest means of transportation.
A tuk tuk, also known as a tri shaw, is an open air 3-wheeled motorized cart, kind of like a golf cart. It's a great way to sightsee on your ride, given that there aren't tinted windows to peer through.
That said, if you are traveling far, such as between 2 towns, you might be more comfortable and safe in a car.
Getting a tuk tuk depends on where you're staying. For the most part, you can just flag one down or walk toward one that looks like it doesn't have a passenger, just like a cab stand.
Many of the luxury hotels don't allow tuk tuks to wait in the same area as cabs or private cars.
If you don't see any, ask if there is a separate waiting area. Often there is a separate waiting area for tuk tuks away from eyeshot of the front entrance.
The last tip? Confirm your rate before you take off in the tuk tuk to avoid surprise rates!
Tuk tuks typically cost 45 rupees per kilometer. Since most of my readers are from the US, this translates to just under 50 cents per mile (depending on the currency exchange rate at the time).
How to rent a tuk tuk to drive yourself
For the brave, you can rent a tuk tuk and drive it on your own!
Renting a tuk tuk is a popular option with those who travel to Sri Lanka to surf because you can strap a surfboard to the top of a tuk tuk.
In order to drive a tuk tuk in Sri Lanka, you need a local driving license. Most rental companies I've come across can get one for you with a copy of your international driver's license, as long as that license covers 3-wheeled vehicles.
Most companies also require you to have travel insurance that covers tuk tuks, while others include insurance in the rental package.
Lastly, pricing ranges anywhere from $14 to 30 per day, depending on how long you want to rent the tuk tuk.
The most photogenic transportation in Sri Lanka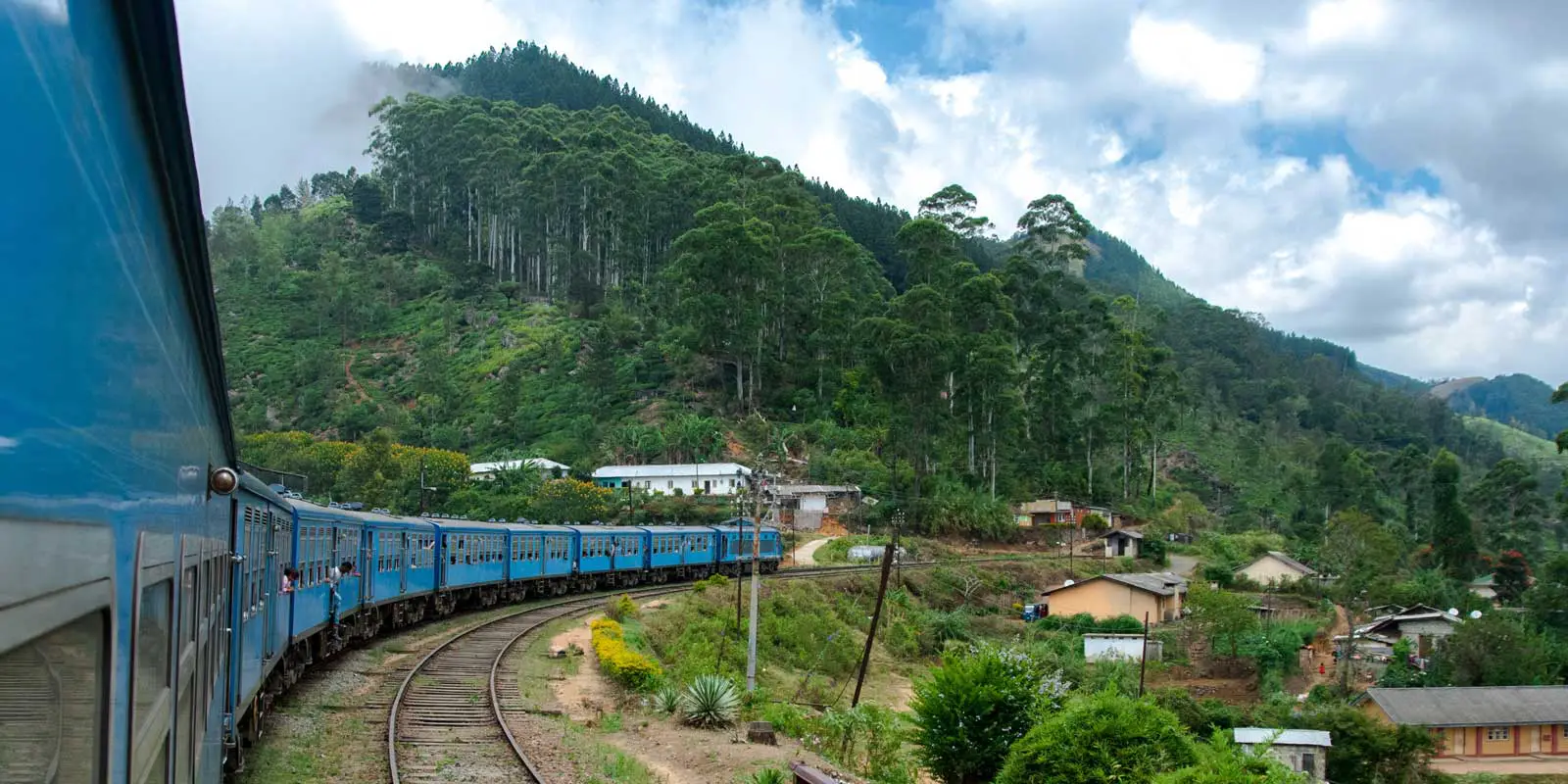 If traveling in between popular spots in Sri Lanka, such as between Colombo and Kandy, train travel might be an adventurous way to go.
Some of the train routes are quite beautiful, taking you from city life in Colombo to tea plantations in Nuwara Eliya and beyond or along the shoreline from Colombo to the historic fort of Galle.
Train travel is quite inexpensive in Sri Lanka, but there is a catch.
There are different train types, private and public trains, as well as different classes with reserved and unreserved. As you can imagine, this plays into the cost of the train ticket, along with the route you want to take.
There are typically 2-3 classes on the trains, with first class being the best. Reserved means you are guaranteed a seat. Unreserved means you are not guaranteed a seat.
Getting a reserved seat is not easy, as the reserved seats sell out fast! Luckily you can buy reserved seat tickets ahead of time.
If you aren't in Sri Lanka yet, you'll have to go through a local agent to do this. It cannot be done online as of original publication of this post.
If you are traveling alone while taking the train, please be aware of your surroundings (and belongings) at all times.
The second and third class sections can get super crowded, which can increase the risk of being pickpocketed, groped, or harassed.
This is not unique to Sri Lanka, just a word of caution for any crowded scenario!
Domestic air travel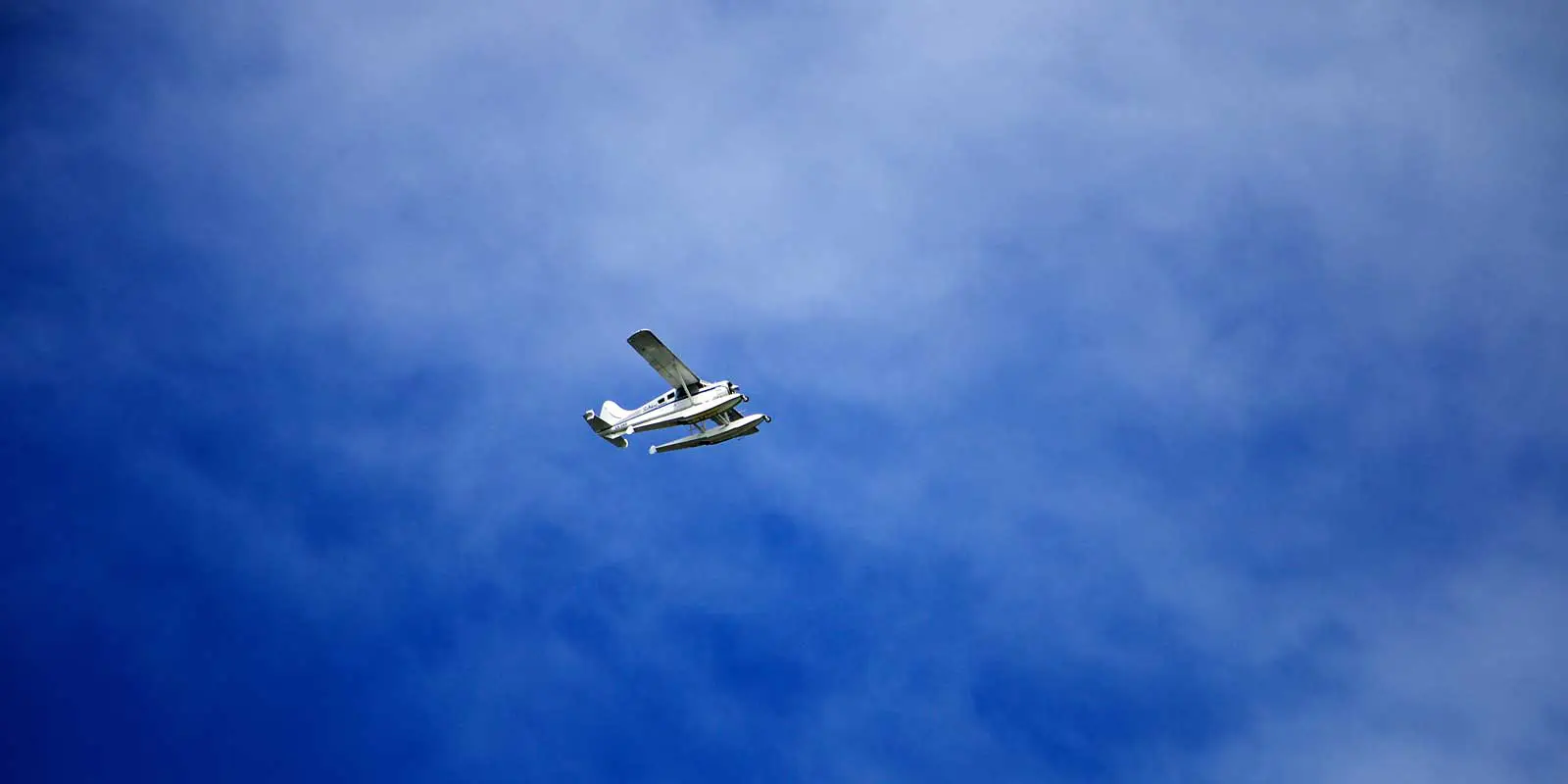 SriLankan Airlines offers service between a few towns within Sri Lanka. Service includes a lot of hotspots for tourists, such as Bentota, Kandy, Dambulla, and Nuwara Eliya.
Cinnamon Air is another air taxi option. This airline is owned by the same company that owns the local Cinnamon hotel chain. They also service some of the tourist hotspots, such as Mattala (Yala) and Tangalle.
If you have the money and need to save time, air taxi is the way to go. As much as I love saving money where I can, the traffic in Sri Lanka really is pretty terrible.
Last time I was in Sri Lanka, we drove from Colombo to Yala, roughly 180 miles. It took us roughly 8 hours to make the drive with only a short pit stop along the way!
The same flight on an air taxi? 50 minutes! Of course, this doesn't include the time to commute from Mattala Airport to a hotel, but even with airport transfer time added on, it's still a fraction of the time it will take to drive.
Bottom Line: if you can afford it, take an air taxi when traveling between cities in Sri Lanka.
What is your favorite way to get around in Sri Lanka?
I'm all for hiring a private driver or hailing a tuk tuk. How about you?
For more Sri Lanka travel tips, check out these posts:
---
About the author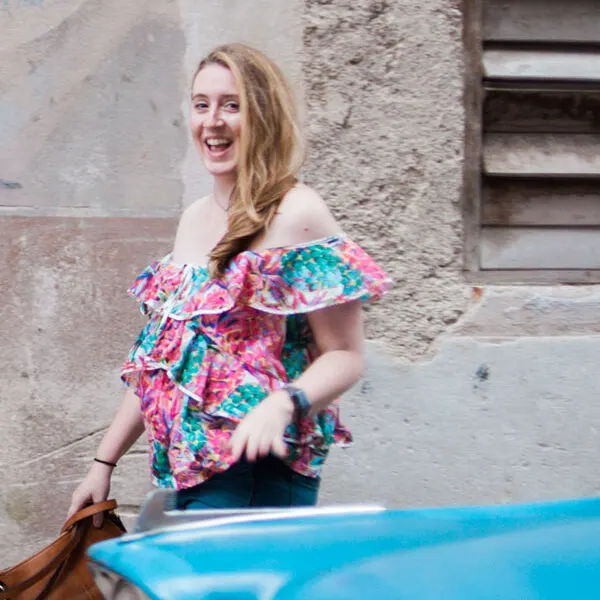 Meg Frost is a Boston-based travel blogger that helps people embrace technology to make vacation planning and traveling wicked easy, affordable, and fun.
She holds an M.A. in Journalism from Northeastern University and B.S. in Communication & American Studies from University of Miami.
---
This post was originally published on September 1, 2017. It was last updated on November 2, 2022.