Before you embark on your adventurous trip to Sri Lanka, there are a few things you'll want to do before you go.
Get the details on these key steps to ensure a smooth trip to Sri Lanka.
Do I need a visa for Sri Lanka?
A tourist visa is the top priority on what to do before you visit Sri Lanka, unless you're a citizen of the Maldives or Singapore.
Luckily, getting a tourist visa to visit Sri Lanka is super easy. All you have to do is apply online!
Tourist visas for Sri Lanka are valid for 30 days, but can be extended up to 6 months.
Be sure to have a round trip ticket booked prior to applying and that your passport has at least 6 months before it expires.
The online process totally saved my butt when I visited Sri Lanka a few years ago. I forgot my visa at home and the airline almost didn't let me check in without it!
Since the process was done online and I had confirmation of the approved visa via email, they allowed me through. I simply printed another copy once I got to the airline's lounge and my trip continued without issue.
Is Sri Lanka safe?
Sri Lanka was once unsafe to visit due to an ongoing civil war that ended less than a decade ago. Today it is pretty stable, with a few isolated incidents involving religious extremists. It is also advised to avoid traveling to the northern region of the island due to active landmines leftover from the war.
Prior to traveling to Sri Lanka, it is advised to check with your nation's local embassy or at least have their contact information readily available.
American citizens should also enroll in the STEP program, which alerts the US embassy or consulate of your travels in case you are in need of aid while abroad.
Do I need vaccinations before visiting?
Visiting your primary care physician or a travel medicine physician is another item to put on your "what to do before you visit Sri Lanka" checklist.
Make sure the basic vaccinations, such as MMR, DTP, and Chickenpox are up to date.
Other vaccinations you may want to consider getting are Hepatitis A, Hepatitis B, Japanese Encephalitis, Rabies, and Typhoid. Anti-malaria medication is also advised if you'll be traveling outside the city of Colombo.
Depending on where you are traveling from, other vaccinations might be required – even if you are not a citizen or resident of that country. Always check requirements before you go!
Any advice on what to pack for Sri Lanka?
The Center for Disease Control (CDC) recommends packing a first aid kit when traveling to Sri Lanka.
Your kit should have basic wound care supplies and over-the-counter medication that you might not be able to get in Sri Lanka, such as anti-diarrhea or antacid medication.
You might also consider packing cold medicine, sleep aids, pain relievers and other OTC meds that you rely on.
As for prescription medication, keep the medication in its original container. You might also want to carry a copy of the prescription or a letter from your doctor for certain medications, like narcotic pain relievers or medical syringes.
For a more detailed list of what you should consider packing in your travel first aid kit, check out the Center for Disease Control's customized list for traveling to Sri Lanka.
Sunscreen + Bug Spray
Sri Lanka is close to the equator and is a tropical climate. Pack plenty of reef-safe sunscreen and bug spray to keep your skin protected.
Bug spray with 20% DEET, IR3535, oil of lemon eucalyptus or picaridin is recommended. You'll likely have better luck finding these online or at sporting goods/outdoor supply stores, rather than your local drugstore.
Considering the high temps year round in Sri Lanka, you may want to consider a sunscreen that is meant for sports activity (read: won't slide off from sweating!).
Is the drinking water safe in Sri Lanka?
Do not drink tap water in Sri Lanka or eat raw or undercooked foods.
Be careful of ice for cold drinks, as well. Most moderate and high-end hotels have filtration systems that will ensure the ice is safe. Otherwise, it is best to avoid ice and frozen drinks, like smoothies, slushies, etc.
How is healthcare in Sri Lanka?
Lastly, if you find yourself at a hospital in Sri Lanka, you may want to request that your embassy or consulate is contacted. In extreme situations, you may need to be evacuated to Singapore or Thailand for medical treatment.
I visited the Nawaloka Hospital in Colombo several times during my stay in Sri Lanka, as I have a blood clotting condition that occasionally requires blood tests.
I was amazed at the efficiency and low cost of care at Nawaloka Hospital! All I had to do was walk in and show the receptionist a letter from my doctor explaining the test she wanted me to get. I was quickly registered and given directions to a lab to have blood drawn.
The test results were available for me to pick up the next morning. The cost? About the same price as a fancy latte at Starbucks.
What else do you prep for before visiting Sri Lanka?
Drop your tips for visiting Sri Lanka in the comments below.
For more Sri Lanka travel tips, check out these posts:
---
About the author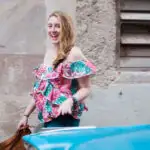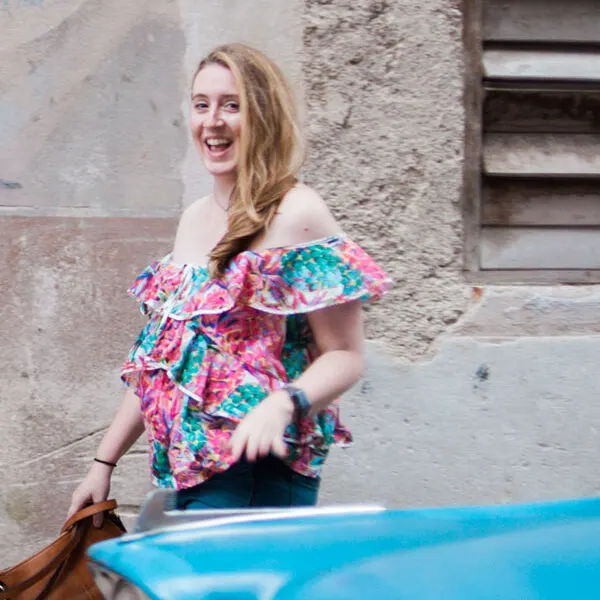 Meg Frost is a Boston-based travel blogger that helps people embrace technology to make vacation planning and traveling wicked easy, affordable, and fun.
She holds an M.A. in Journalism from Northeastern University and B.S. in Communication & American Studies from University of Miami.
---
This post was originally published on June 19, 2016. It was last updated on October 16, 2022.