For such a tiny country, there sure are a lot of things to do in Sri Lanka!
Whether you're an outdoor enthusiast or looking for good food, chances are high you'll find something that suits your taste.
Explore cultural sites and museums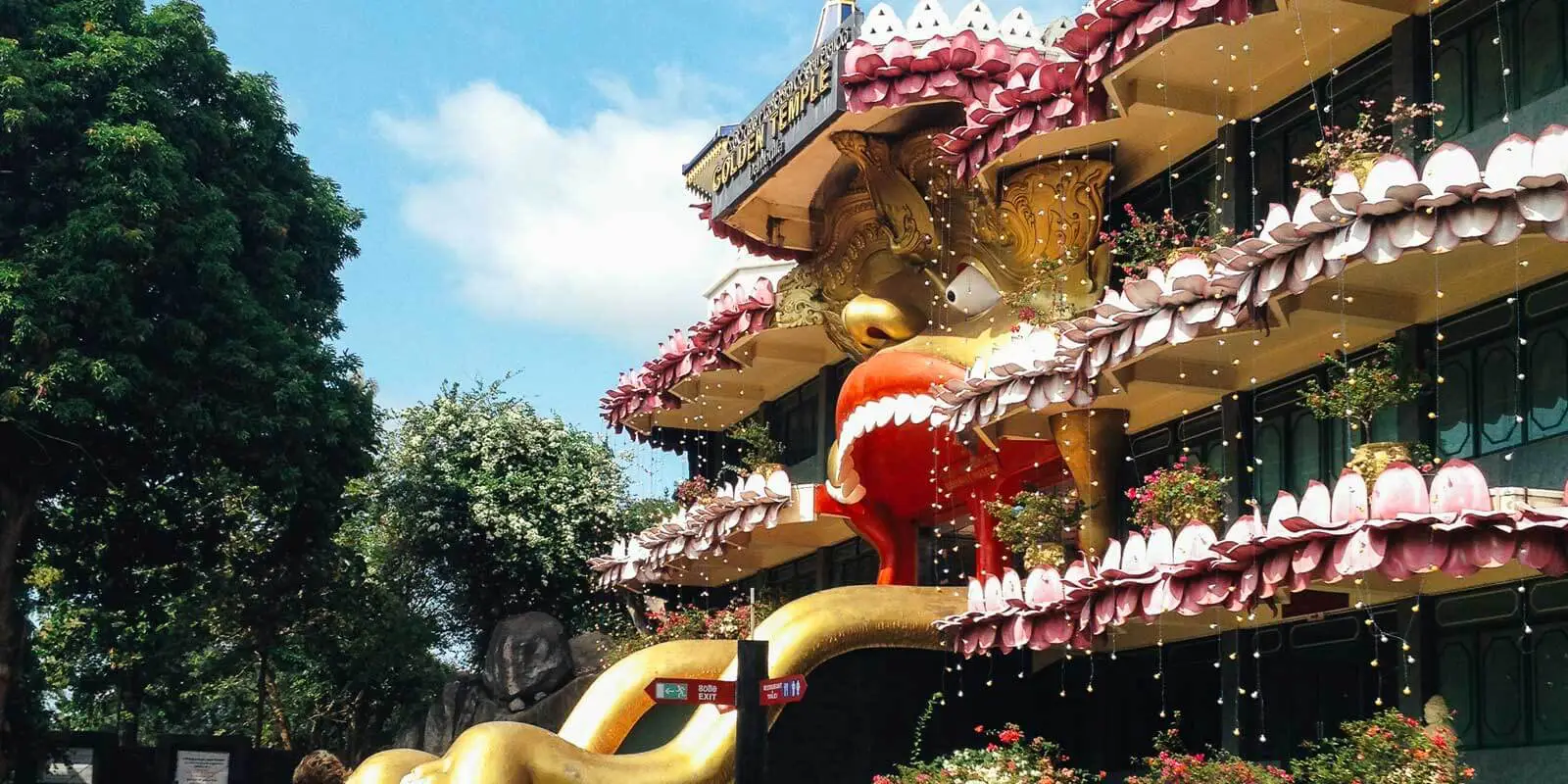 Sri Lanka is home to 8 UNESCO World Heritage sites, as well as many other cultural sites and museums.
You could spend an entire trip visiting just these places!
My favorite UNESCO site in Sri Lanka is the Dambulla cave temple with its variety of beautiful colors, artwork, and statues.
If 8 UNESCO sites aren't enough to fill your Sri Lanka itinerary, don't worry – there are more museums and cultural sites you can visit!
The Department of National Museums in Sri Lanka oversees 9 museums alone, such as the National Museum of Colombo.
At the National Museum of Colombo, you can see a multitude of interesting artifacts, such as royal jewels from the historic kingdoms of Sri Lanka.
Try the delicious food and drink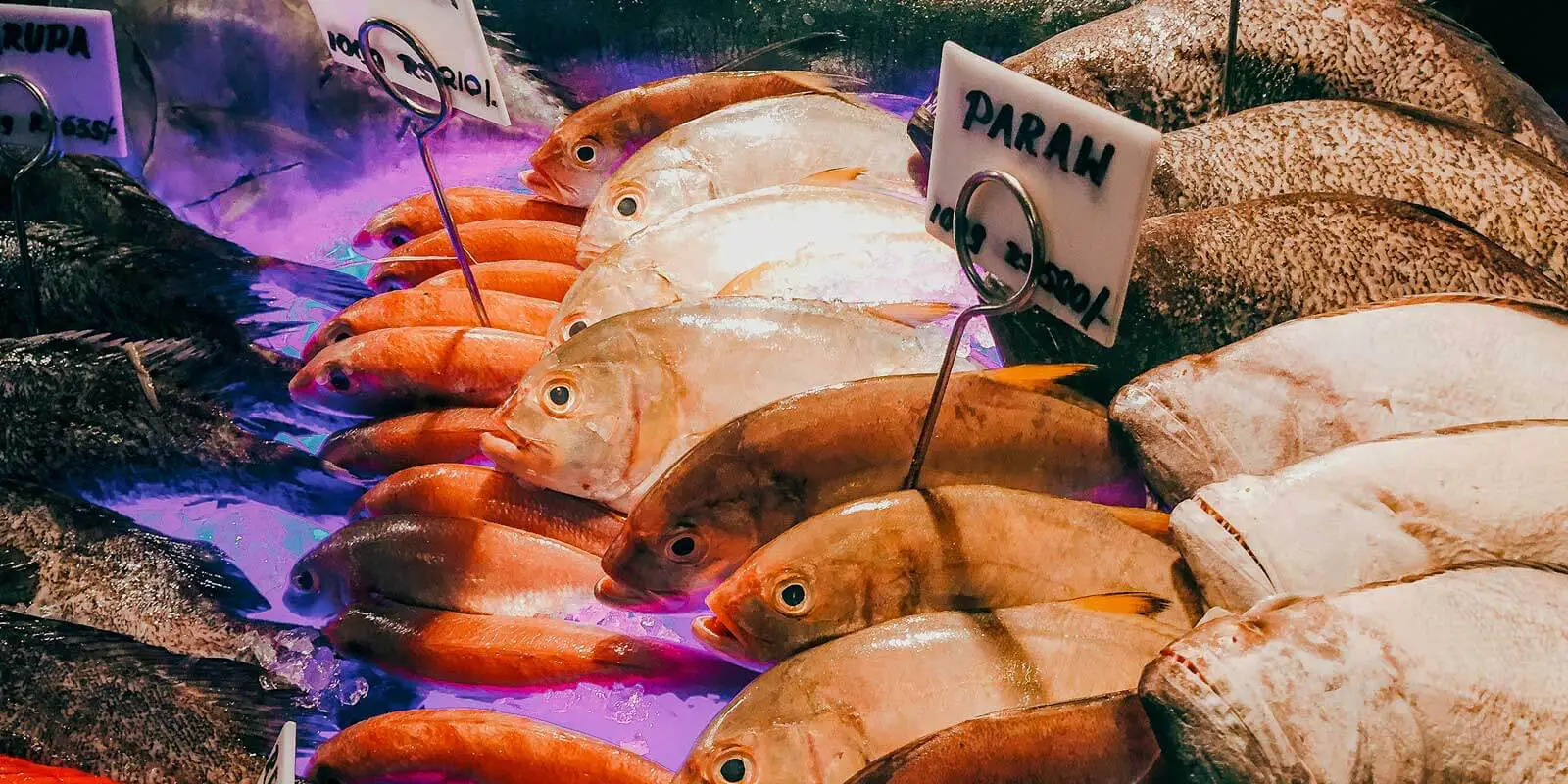 Sri Lankan cuisine is full of interesting dishes with influences from southern India, as well as British, Dutch, and Portuguese foods.
I found traditional Sri Lankan food to be very spicy or very sweet.
It was hard to find Sri Lankan dishes that were a balance between the two, so if you want to try the local cuisine but are worried about either, just let your waiter or shopkeeper know before making a selection.
Fresh fruit and fruit juice, such as coconut and passionfruit, are quite easy to find as well.
TIP: If you are traveling from outside Sri Lanka, you might want to take a precautionary Pepto after having fresh juice or only purchase from vendors that use filtered ice. Unfortunately, water and ice from regions other than where you live can be the cause of illness (especially of the gastrointestinal variety).
A fun way to sample the delicious Sri Lankan food and drink is on a tuk tuk safari in Colombo.
Most of the these tours include samples of food like smoothies with fresh fruit, Ceylon tea, hoppers, and more.
Hang out with the wildlife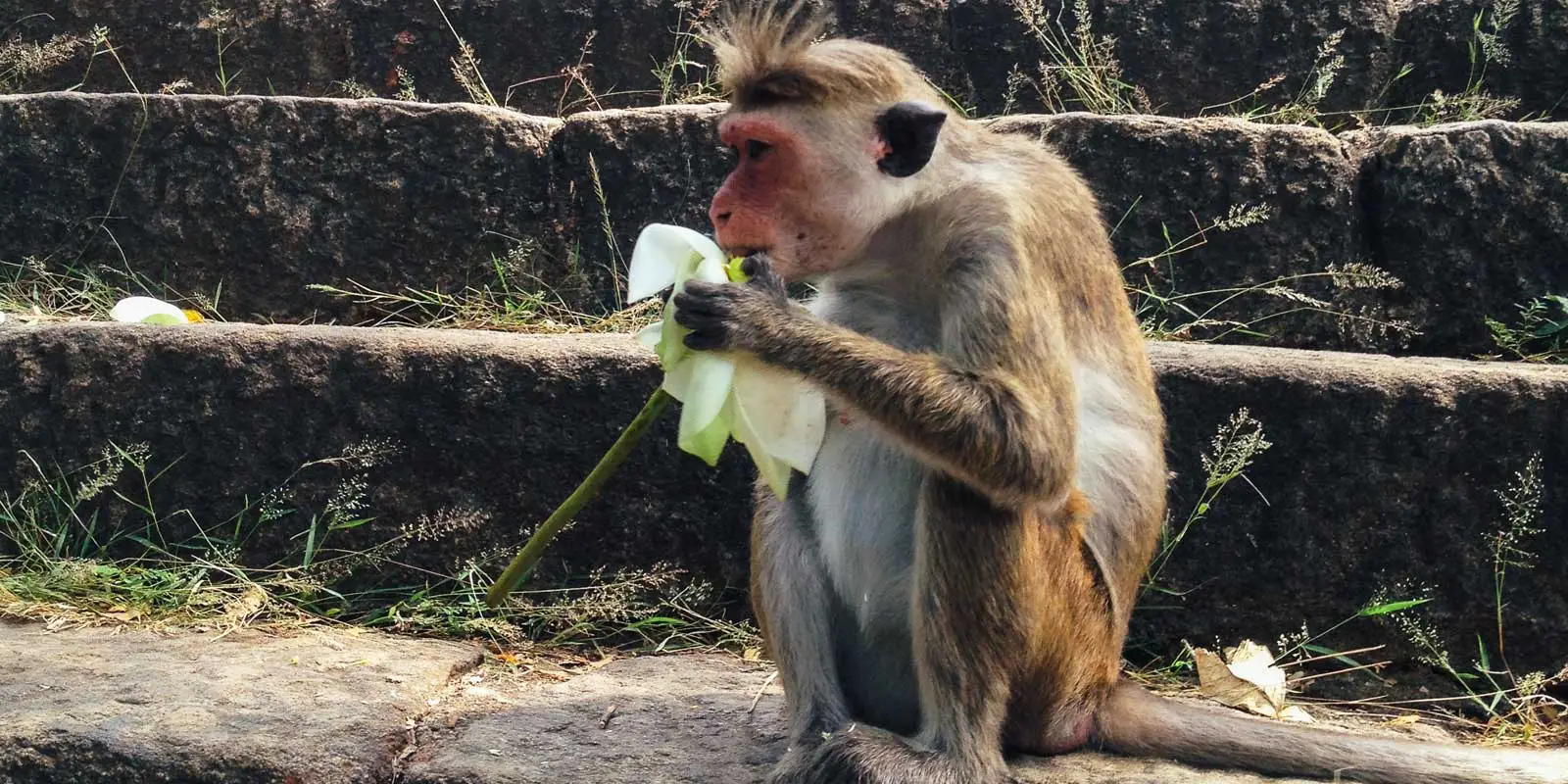 You will not be disappointed in Sri Lanka if you love visiting wildlife parks and sanctuaries or dream of wildlife safaris.
A few wildlife experiences include Pinnawala Elephant Orphanage, the Rekawa Turtle Sanctuary, Udawalawe National Park, Wilpattu National Park, and Yala National Park.
There are also numerous tour operators offering dolphin and whale watching excursions.
In addition to visiting sanctuaries or natural parks, chances are high that you'll encounter fun animals while out and about, like the native toque macaque monkey or Sri Lankan elephants!
Get pampered at one of many relaxing spas
Spas are abundant in Sri Lanka, but be wary of unlicensed spas. If you are unsure where to book, many of the mid-range and luxury hotels offer licensed spas.
Most offer the standard massage and skin care treatments. Some are also licensed to offer Ayurvedic treatments.
I had a lovely massage while at the Saman Villas in Bentota during my first trip to Sri Lanka. They also offered other spa treatments and yoga instruction, too.
Learn to surf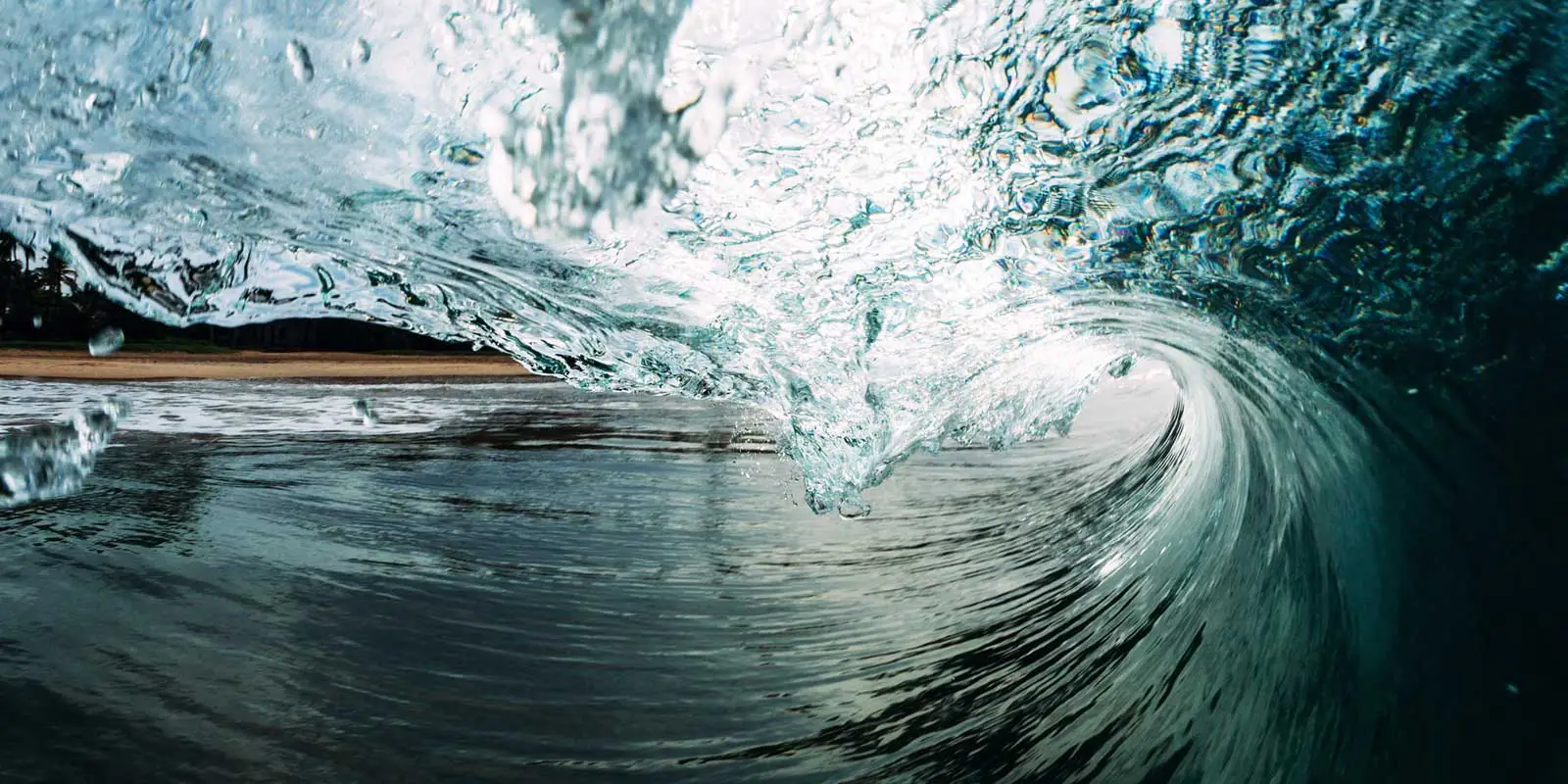 Sri Lanka's southern coast is dotted with gorgeous beaches with waves ready for you to surf.
There are multiple reputable surfing organizations that put together surf retreats, as well as few permanent locations.
Here are a few surf camps in to consider:
Lapoint Surf Camps has 2 beach villas from which they host their surf camps. Camps are split into 3 levels, but if you're an experienced surfer and don't need lessons, you can still reserve a stay at one of their villas.
Soul & Surf is a surf, yoga, and meditation retreat near Ahangama, Sri Lanka, just south of the historic town of Galle.
Talalla Retreat, almost at the southern tip of Sri Lanka, offers a beach resort, as well as surf, surf/yoga, and wellness retreats.
Check out my post about the best gifts for surfers for more great gift ideas.
Go snorkeling or scuba diving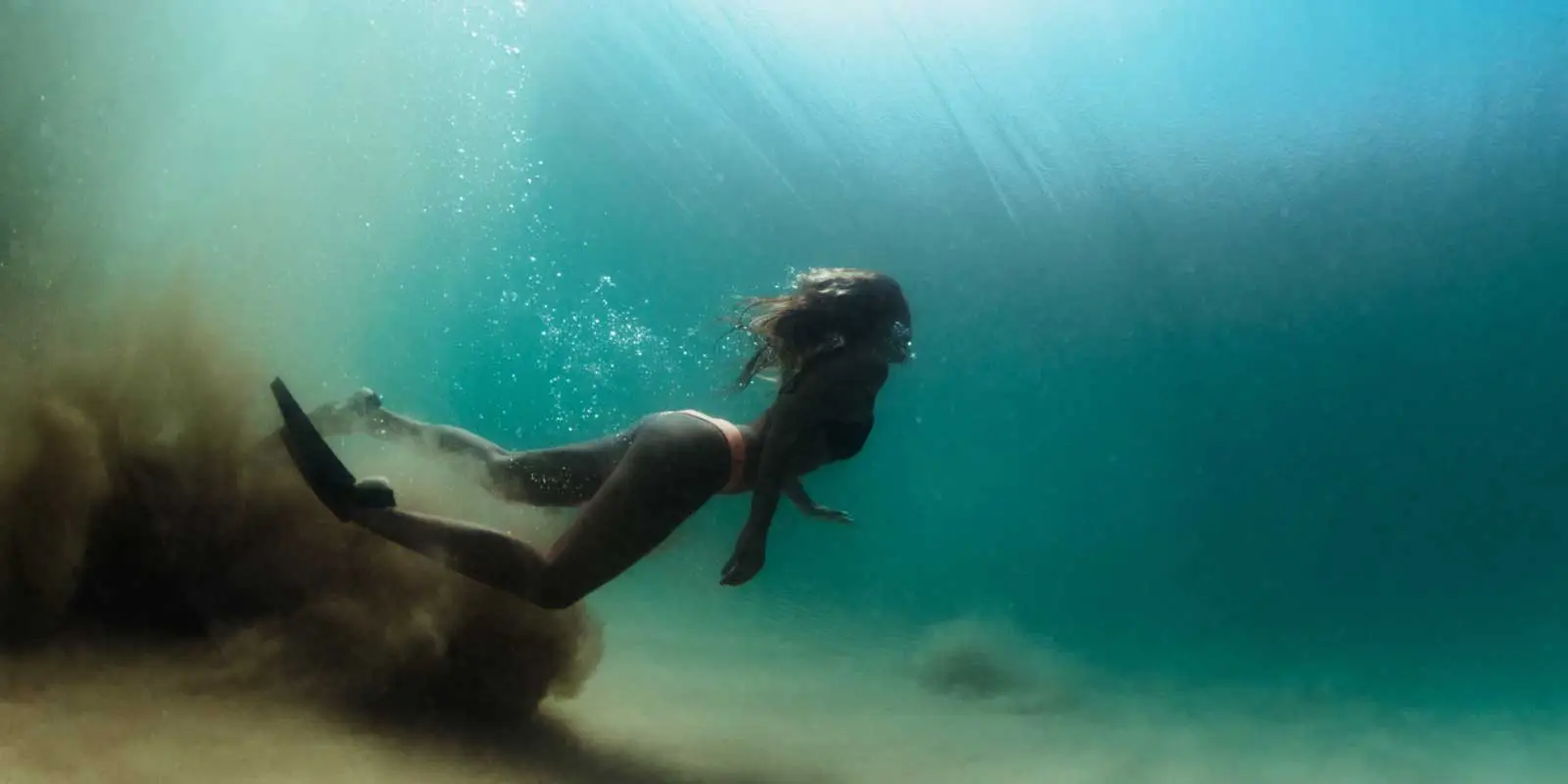 Sri Lanka offers multiple interesting snorkeling, free diving, and scuba diving locations across the island's coasts, including reefs and shipwrecks.
The Professional Association of Diving Instructors (PADI) lists 7 five-star approved diving centers in Sri Lanka.
One such center is the Poseidon Diving Station, which offers 3 diving locations (Hikkaduwa, Mirissa, and Trincomalee) and a variety of scuba diving courses at all levels.
They can also arrange snorkeling adventures if that's more your interest.
You can locate other diving centers on the PADI website.
Relax on the best beaches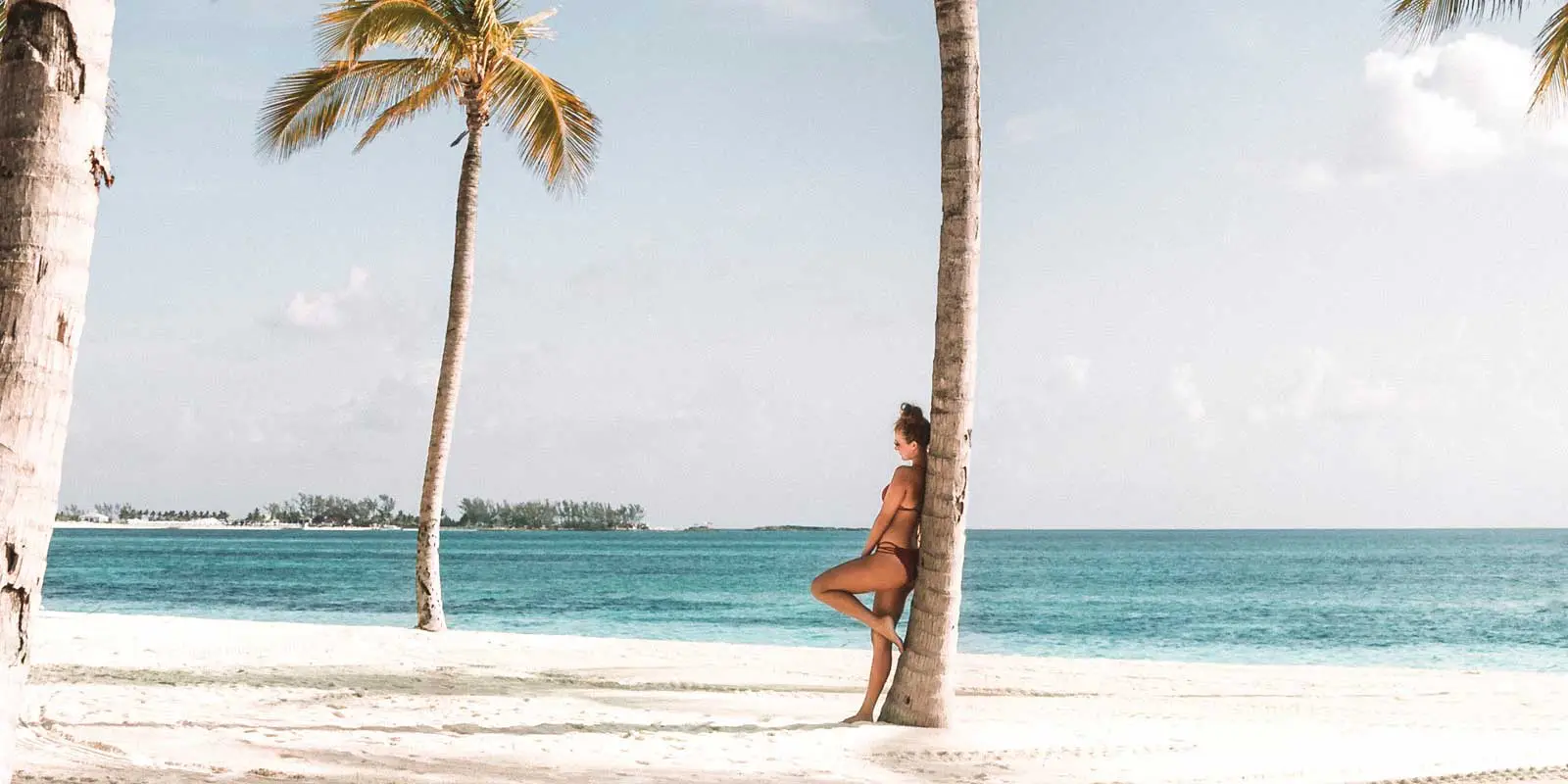 If diving, surfing, and snorkeling aren't your thing, have no worries!
Sri Lanka has plenty of beach resorts perfect for relaxing.
I recommend selecting a resort to stay for a long weekend or consider beach hopping along the southwestern bend of the island (Kalutara, Bentota, Hikkaduwa, Mirissa, and Tangalle, for example) for longer vacations.
Arugam Bay on the Southeast part of the island is another popular beach to visit.
Visit beautiful tea plantations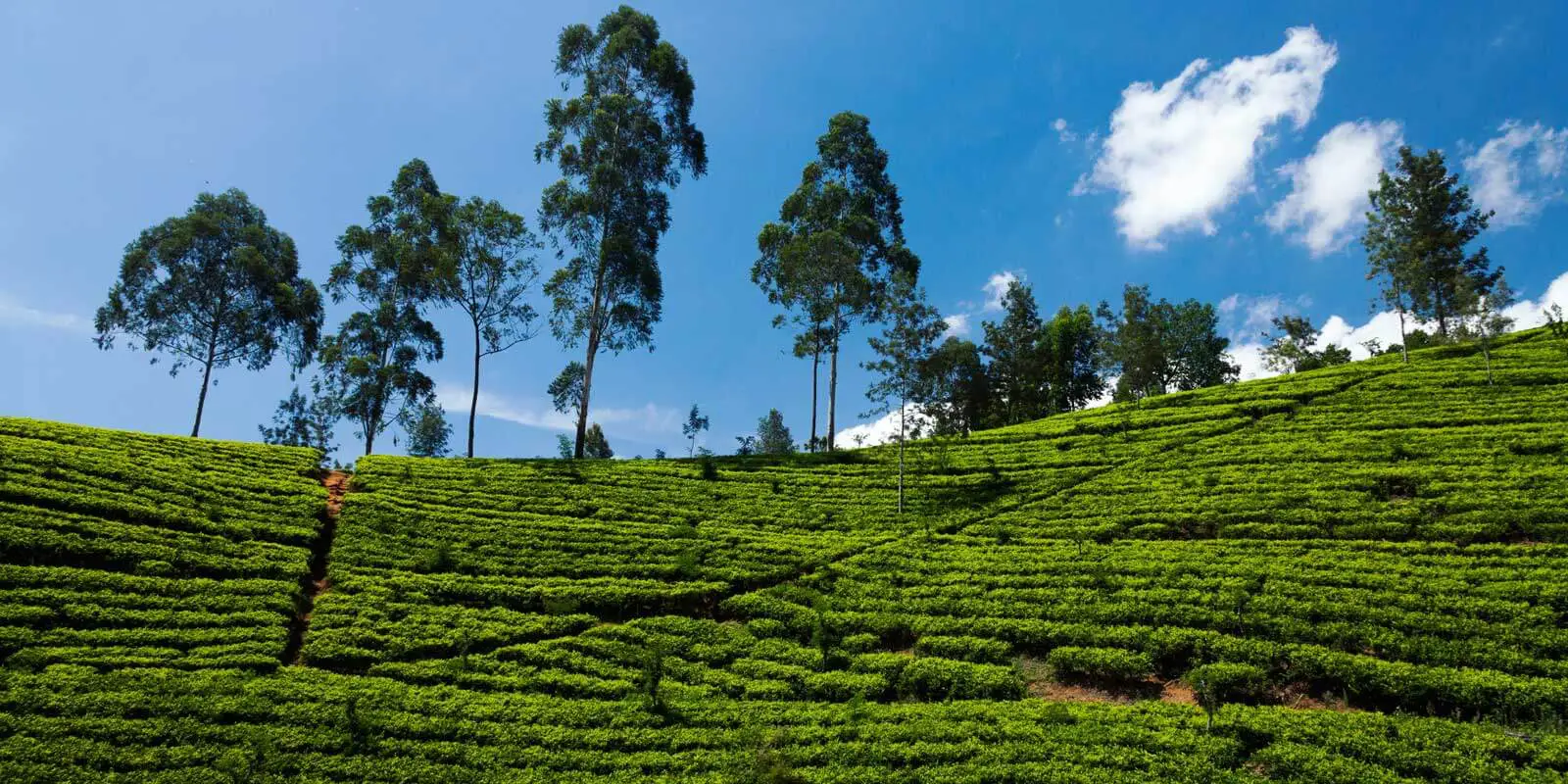 Tea is one of Sri Lanka's biggest exports, which is why visiting a tea plantation is on my list of the best things to do in Sri Lanka.
Many of the tea estates offer tours and some allow guests to stay on property, as well.
Ceylon Tea Trails offers 5 bungalow resorts throughout the Ceylon tea region.
Aside from tours of the tea grounds, the resorts can arrange for other excursions, such as white water rafting or hiking.
Heritance Tea Factory is a chain of hotels across Sri Lanka.
One such hotel is situated on a 25-acre tea plantation, where they offer a tea tasting demonstration, as well as a chance to pick your own tea!
If you're looking for a day-tour, rather than an estate that offers stays, Mackwoods Labookellie Tea Centre is a great pick.
You can pop in for tea and a sweet treat, then embark on a tour of their tea factory.
Go trekking and hiking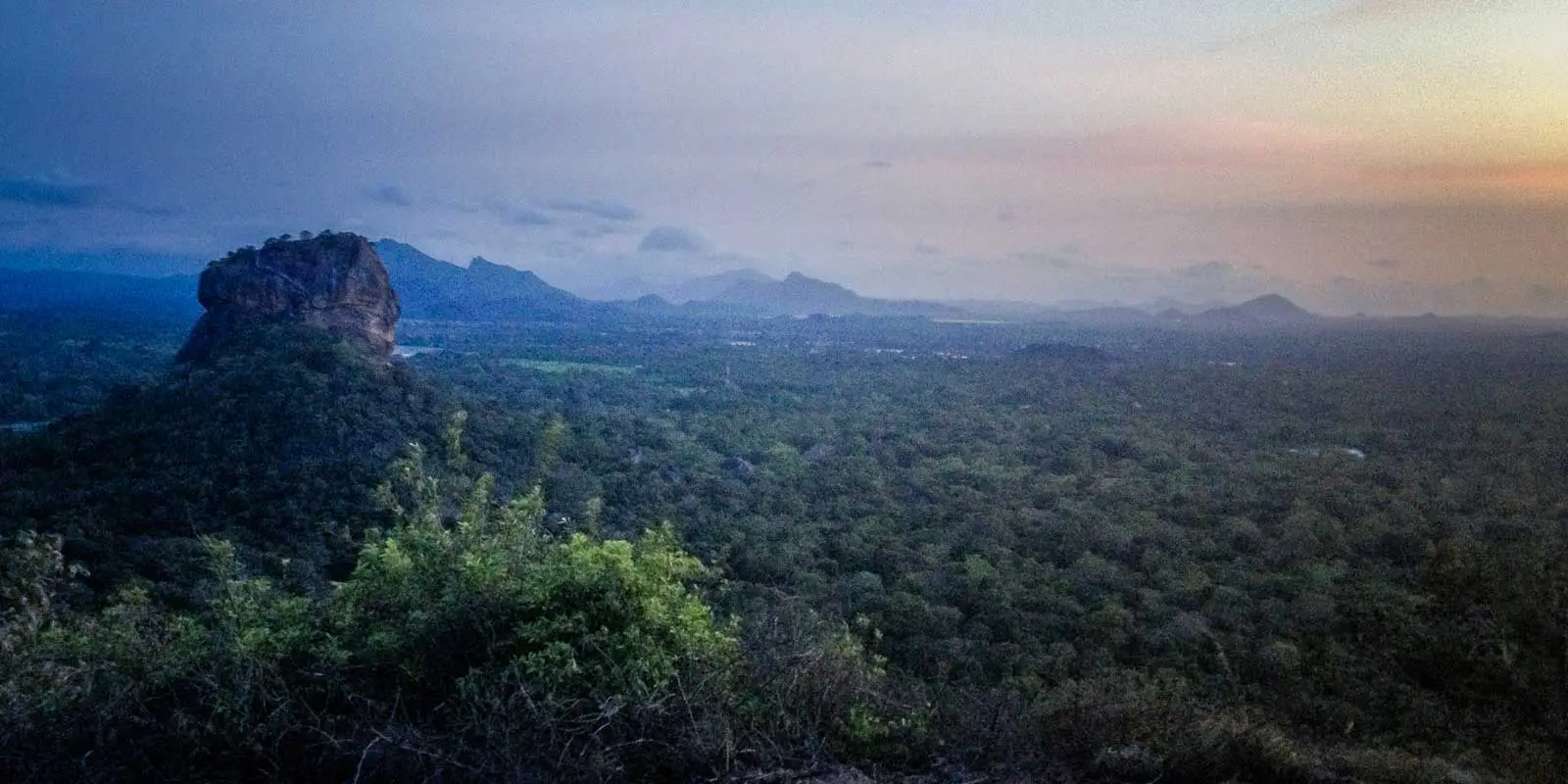 Despite its small size, Sri Lanka has no shortage of areas for hiking and trekking.
Most hikes can be done in a day.
For hikes spanning more than a day, I recommend connecting with a tour operator.
Many trails are not well marked, so hiking with a guide will prove helpful.
A few day hikes to consider are Adam's Peak and Pidurangala Rock.
Adam's Peak, aka The World's End, is located in the southwestern part of the island in the Peak Wilderness Sanctuary.
It is considered sacred by multiple religions, due to the supposed footprint embedded in the rock at the summit.
Buddhists claim it is the footprint of Buddha, while Hindus believe it is the footprint of Shiva.
Christians and Muslims both say it is the footprint of Adam.
There are a number of trails that can take you to the top, but the most popular trail starts in Hatton.
Pidurangala Rock was the first hike my friends and I did during my first trip to Sri Lanka.
The view from the top of Pidurangala Rock is incredible!
From the top of Pidurangala Rock you can see Sigiriya, which is less than a mile away.
Although it is a short hike, the path is uneven and reaching the summit requires some climbing, so I would not recommend it to those with physical challenges.
What are your favorite things to do in Sri Lanka?
Sri Lanka is a small country, but packed with so many fun things to do. I hope you enjoy your stay in the pearl of the Indian Ocean!
For more Sri Lanka travel tips, check out these posts:
---
About the author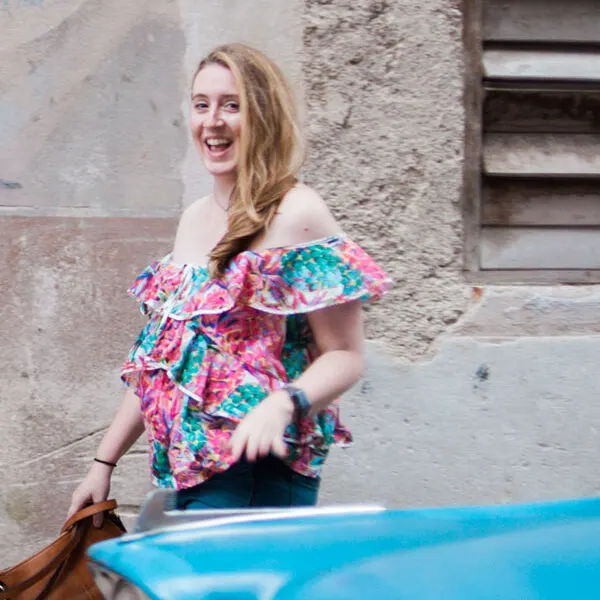 Meg Frost is a Boston-based travel blogger that helps people embrace technology to make vacation planning and traveling wicked easy, affordable, and fun.
She holds an M.A. in Journalism from Northeastern University and B.S. in Communication & American Studies from University of Miami.
---
This post was originally published on June 17, 2016. It was last updated on November 2, 2022.