There's so much to do in Maine in the Fall, that it can be hard to decide what to do, right?
As a lifelong visitor with family and friends in the state, I've gathered all the best things for you to consider into 1 post.
Keep reading for the ultimate guide to Maine in the Fall.
1. Maine Open Lighthouse Day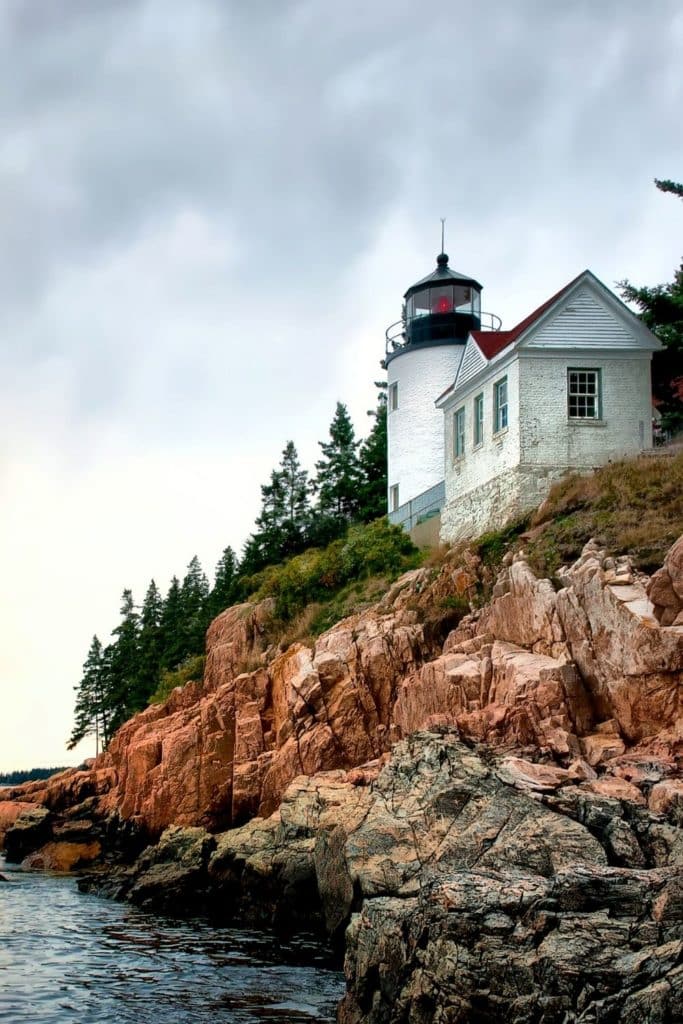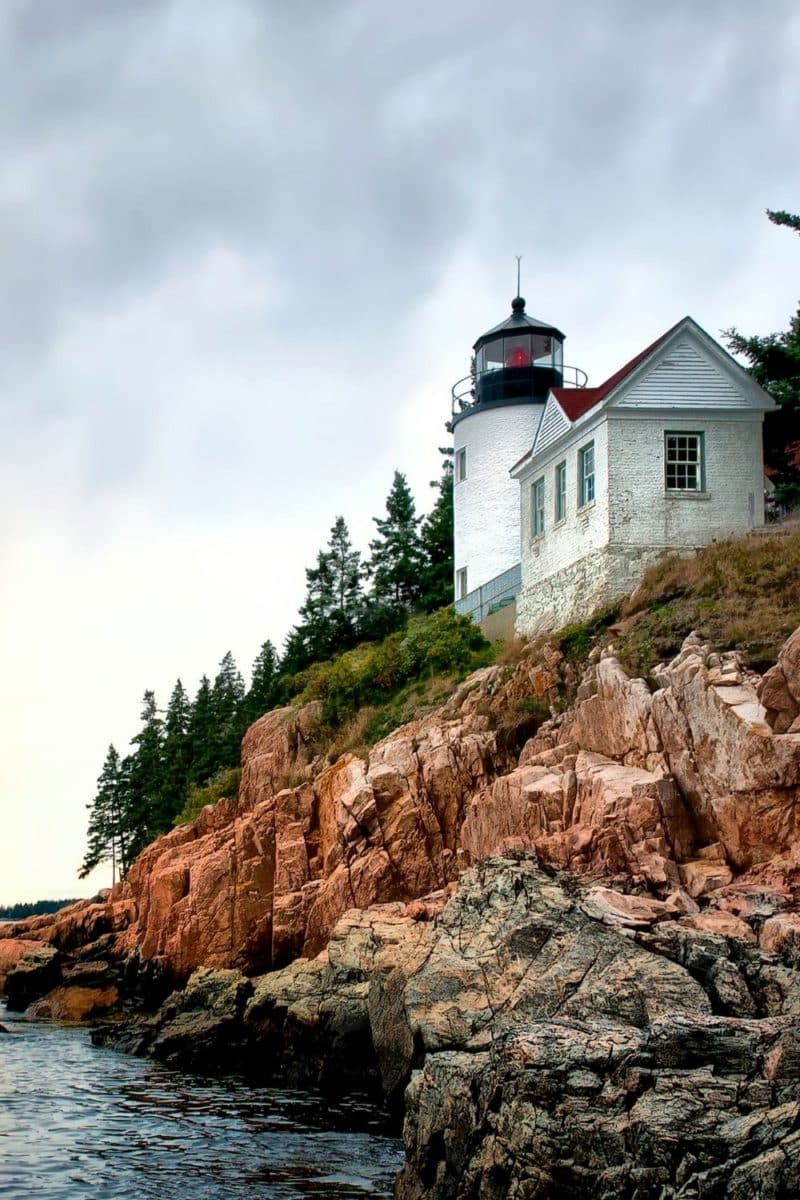 If you've ever been curious about what a lighthouse looks like from the inside, Maine Open Lighthouse Day is the event for you.
This statewide event works with owners and operators of lighthouses across the state to coordinate tours for the public.
Most tours are free, while some might require a small fee for a ferry.
The list of open lighthouses often varies year to year, so if you have your heart set on a specific lighthouse and see it on the list, make plans to see it while you can!
In 2022, Maine Open Lighthouse Day will take place on September 10.
The list of lighthouses open to the public varies every year, but in past years has included such gems as:
Bass Head Harbor Lighthouse
Burnt Coat Harbor Lighthouse
Curtis Island Lighthouse
Fort Point Lighthouse
West Quoddy Head Lighthouse
Check out the Maine Open Lighthouse Day website for additional information, such as the final list of participating lighthouses, and additional fees or rules that apply to specific sites.
2. Freeport Fall Festival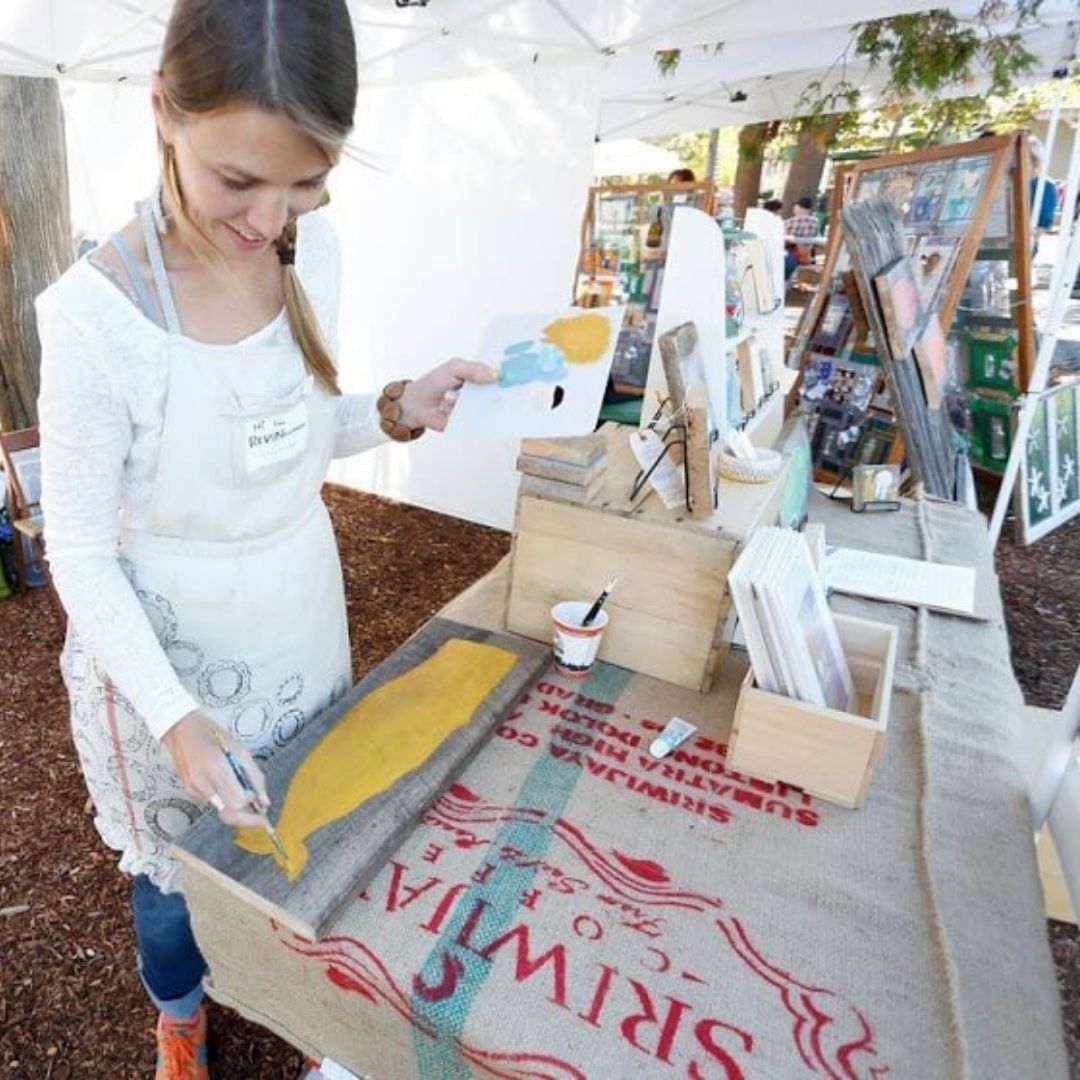 Each year, the L.L. Bean campus and surrounding area in Freeport is taken over by the Freeport Fall Festival.
This Autumn event showcases local artists, food trucks and booths, live music, arts and crafts, a scavenger hunt, and more.
In 2022, the Freeport Fall Festival will take place September 30 to October 2.
3. Fryeburg Fair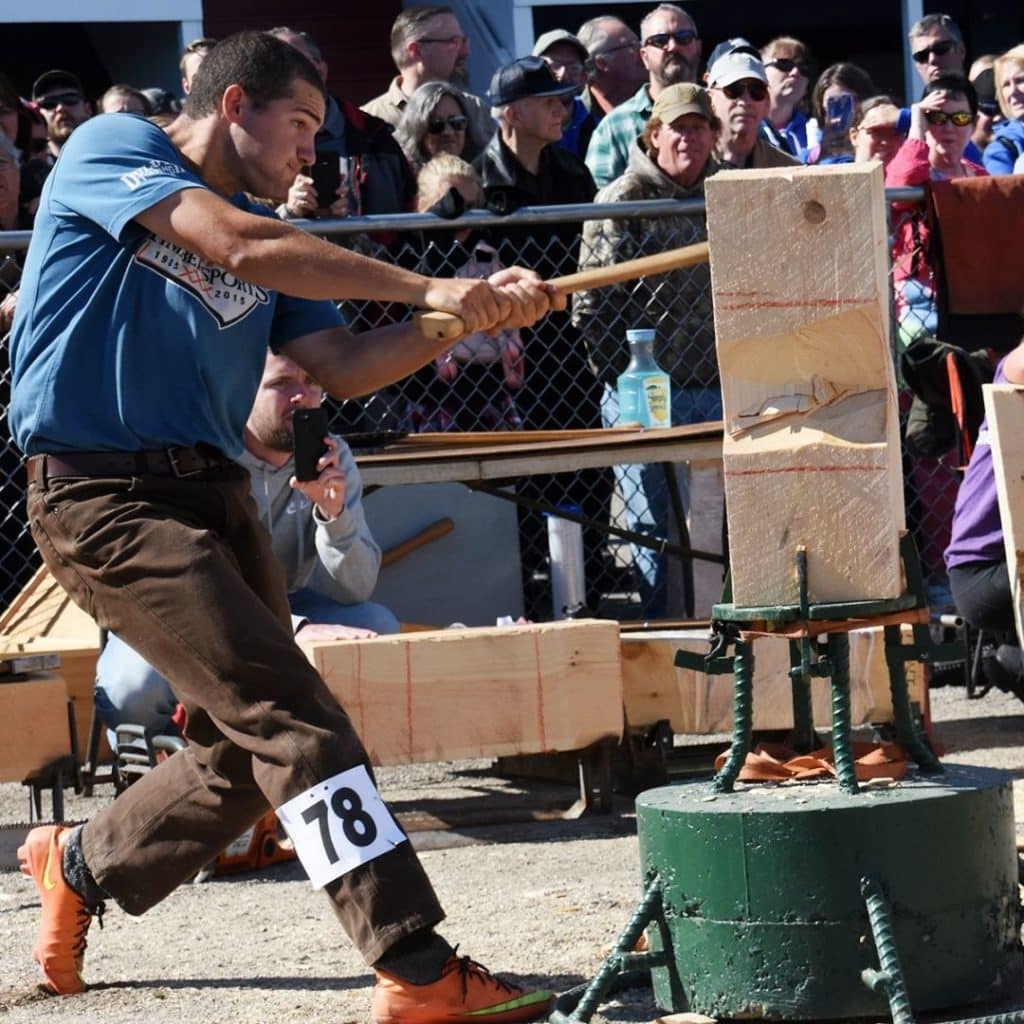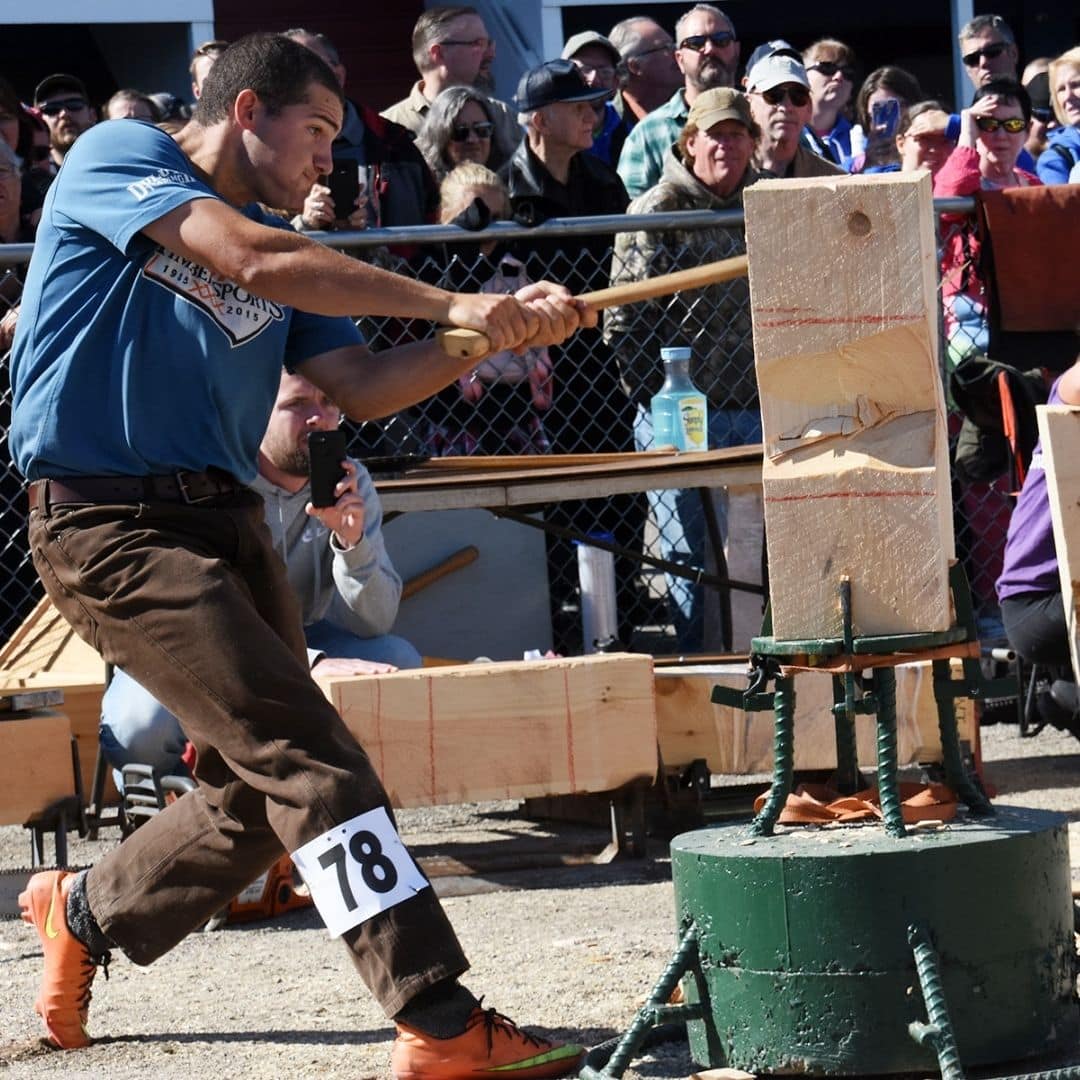 There's just something about a fair that screams FALL!
Maybe it's the apple cider donuts. Or maybe it's the cute farm animals and massive gourds.
Whatever it is, I always love going to the ones that take place in the Fall – like the Fryeburg Fair in Fryeburg, Maine.
The Fryeburg Fair is the largest in Maine and has been running since 1851.
It is also New England's second biggest fair, with Massachusetts' The Big E taking the top spot.
The Fryeburg Fair features agricultural competitions, delicious fair food, fun rides, games, a parade, concerts, arts and crafts exhibitions, and more.
In 2022, the Fryeburg Fair will take place October 2-9.
4. Maine Craft Weekend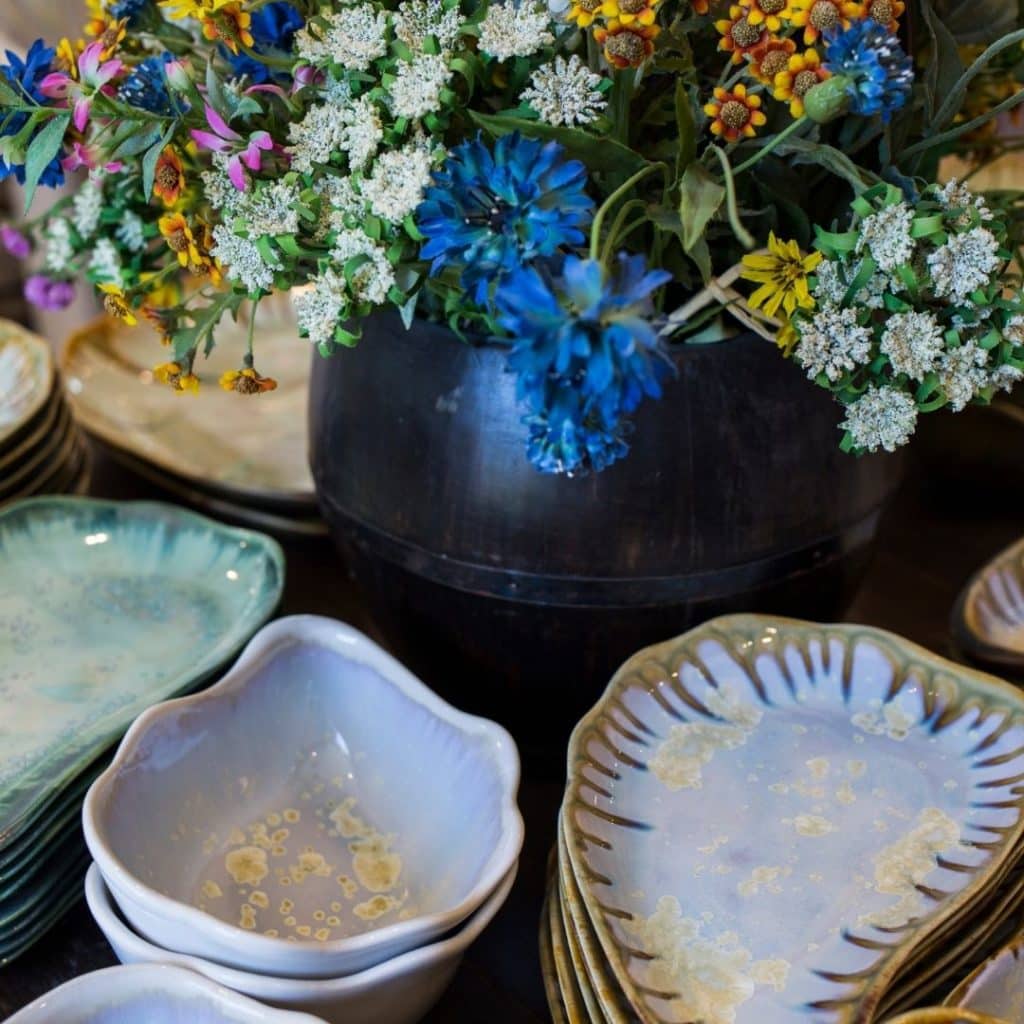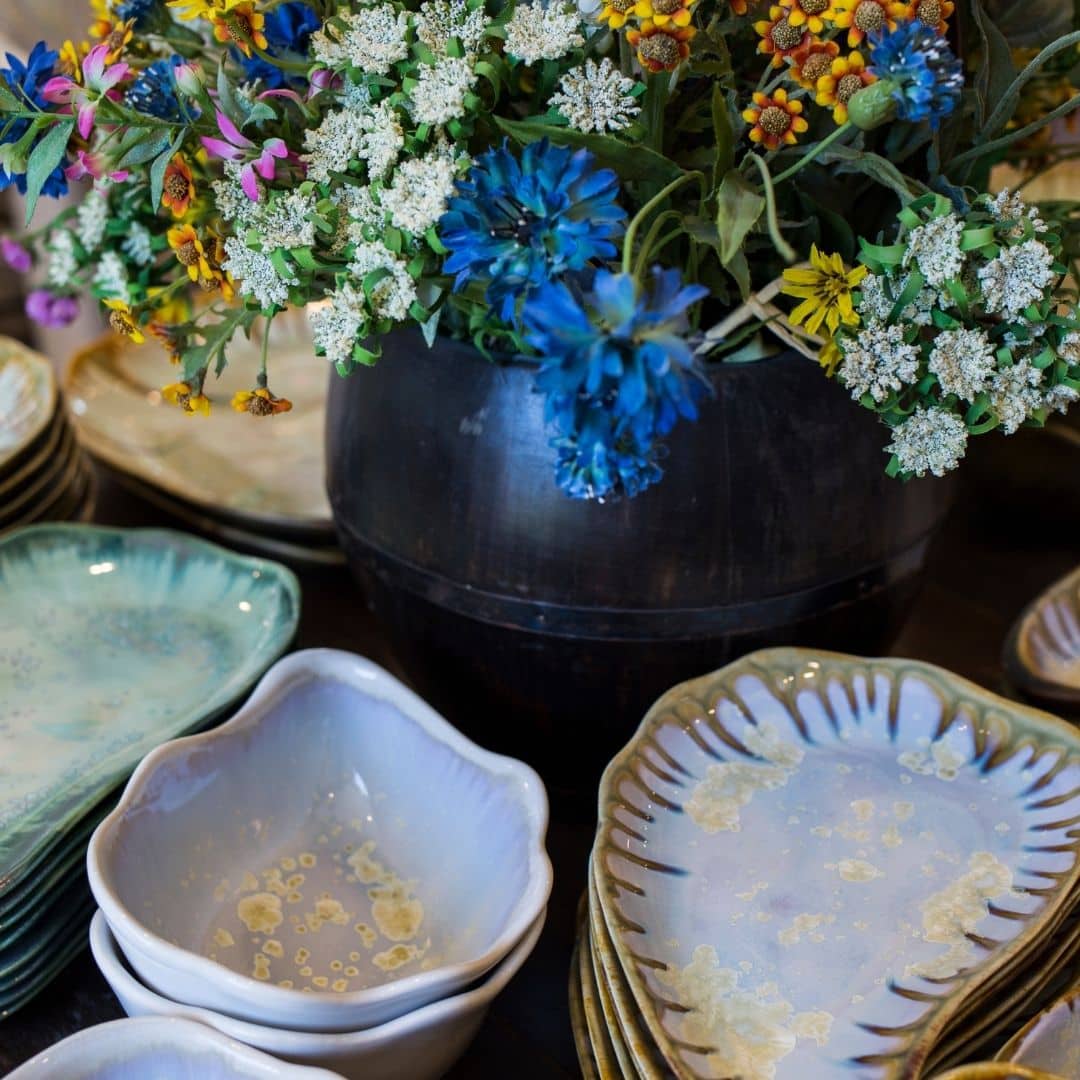 Support Maine artists and crafters at Maine Craft Weekend, an annual event that occurs in October.
The event is less of a destination and more of a statewide occurrence, so if you're in Maine during Maine Craft Weekend, you're bound to find an event no matter where you're visiting.
Most events consist of open studios where you might see demonstrations, hear a lecture, and of course, shop! Sometimes there are a craft and artisan fairs too.
In 2022, the event will take place October 1-2 to coincide with American Craft Week.
Check the Maine Craft Weekend website for a full list of events scheduled for this year.
5. Camping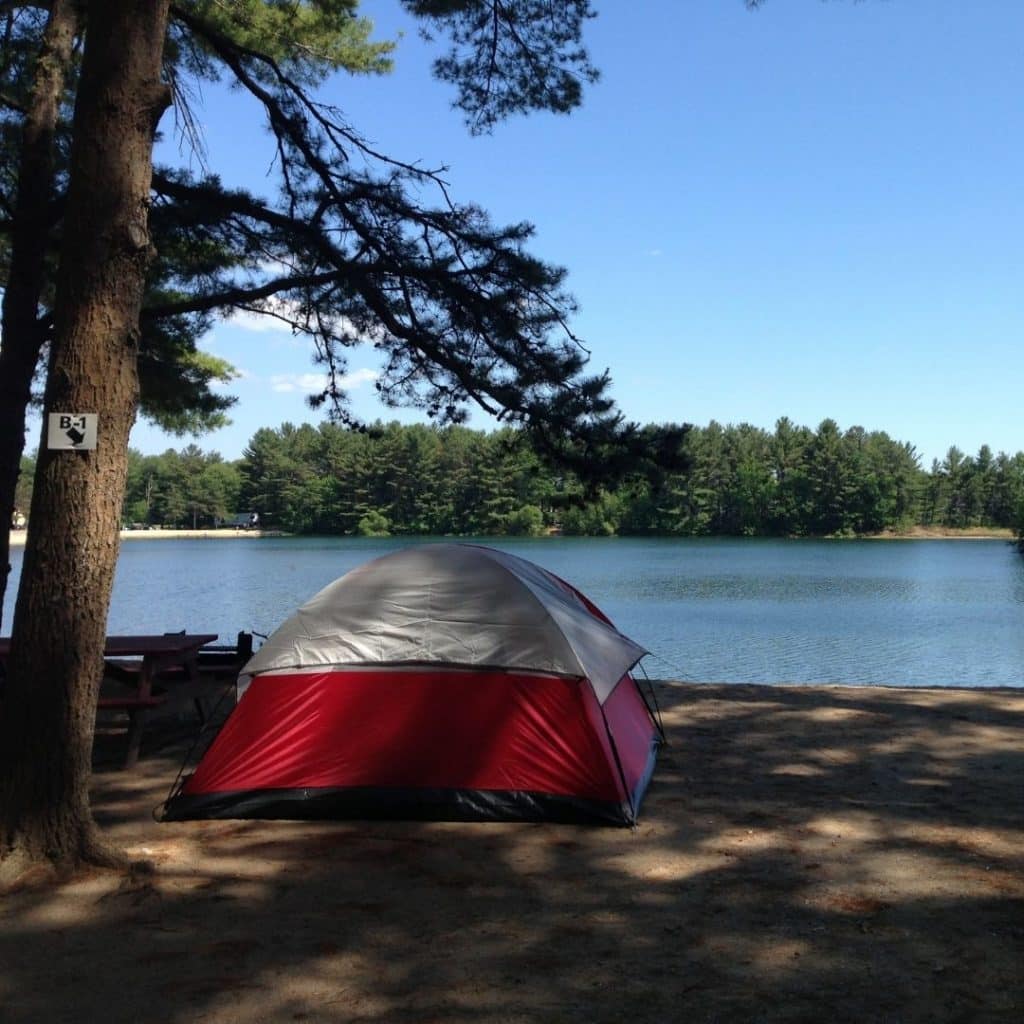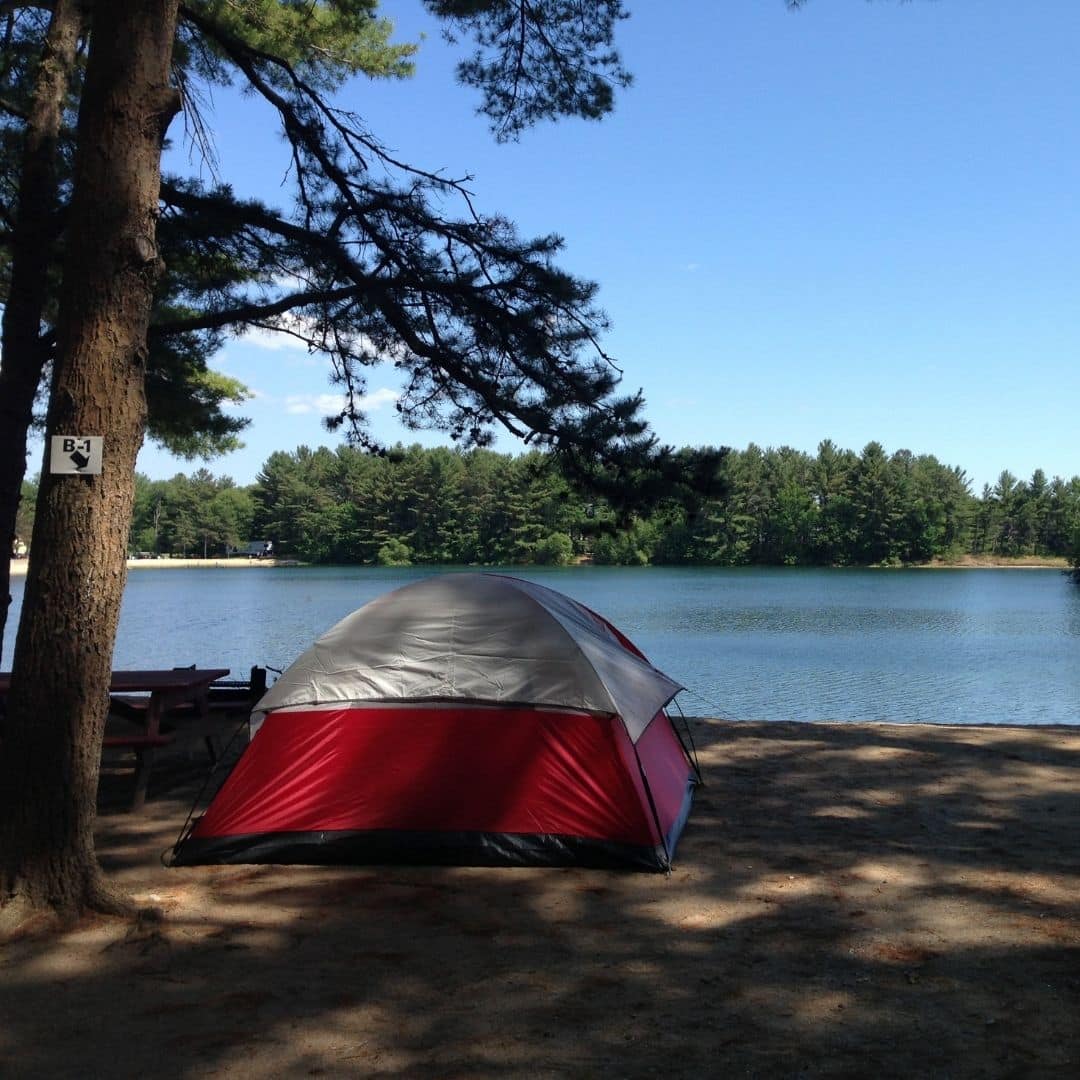 Immerse yourself in nature amidst the Fall foliage on a weekend camping getaway.
Whether you stay in a cabin, camp in a tent, or glamp in something in between, doesn't matter!
The best part is many campgrounds in Maine are located near hiking trails, state parks, and Acadia National Park.
It's so easy to craft an entire weekend (or week!) around experiencing the best things to do in Maine in the Fall.
6. Damariscotta Pumpkinfest & Regatta
One of the coolest and most unique Fall events I've seen across New England is the Damariscotta Pumpkinfest & Regatta.
This event centers around, you guessed it, pumpkins!
One of the featured events are massive pumpkins grown by local farms that are transformed by local artists and displayed around Damariscotta and neighboring Newcastle.
Another popular event is the pumpkin regatta, where 4-700 pound pumpkins with motors attached compete in a race in the Damariscotta Harbor.
There's also a parade, pumpkin dessert contest, a giant pumpkin drop, pumpkin slingshots, and more.
In 2022, the Damariscotta Pumpkinfest & Regatta will take place October 8-10.
7. Scenic drives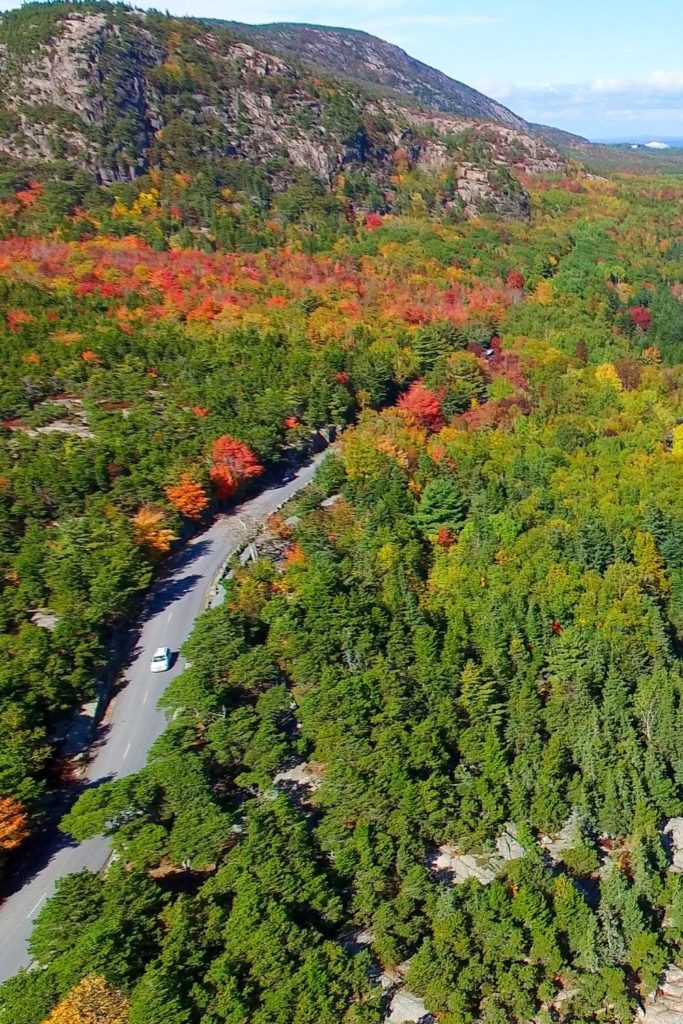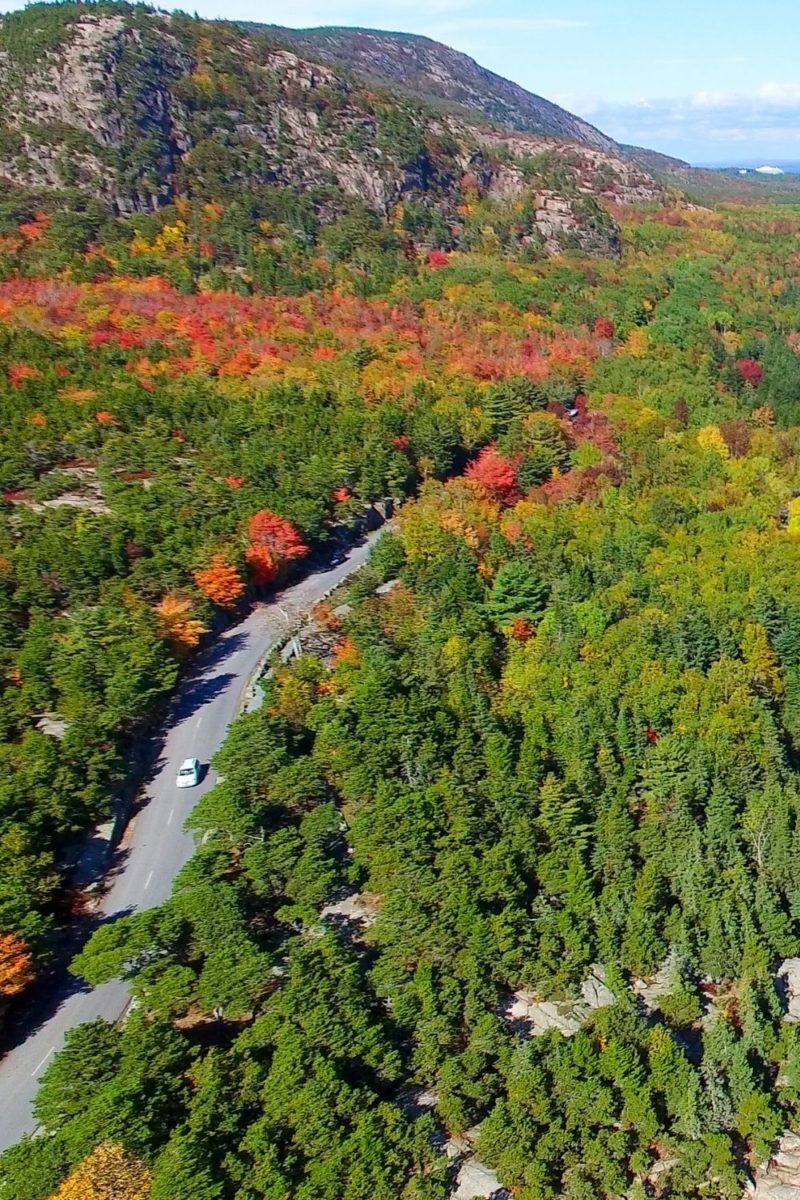 Maine is packed with gorgeous scenic byways that are perfect for a relaxing drive through the Fall foliage.
While any of the state or federal scenic byways in Maine are worth driving to admire Fall foliage, there are a few that I personally recommend.
First up is the Acadian All-American Road which takes users around 40 miles of Mount Desert Island, including Bar Harbor and Acadia National Park.
This route is so good that it is designated an All-American Road, meaning that it's a model to which other scenic byways around the US are held up to.
The Old Canada Road National Scenic Byway is another route to consider for Fall foliage drives.
This drive takes you right up route 201 from Solon, ME up to the Canadian border. Its northwestern location practically guarantees epic Fall colors in October.
Last up is the Katahdin Water & Woods Scenic Byway with almost 90 miles of beautiful scenic drives.
This drive starts in Baxter State Park between Upper and Lower Togue Pond and snakes along route 11, ending just outside First Lake.
8. Harvest on the Harbor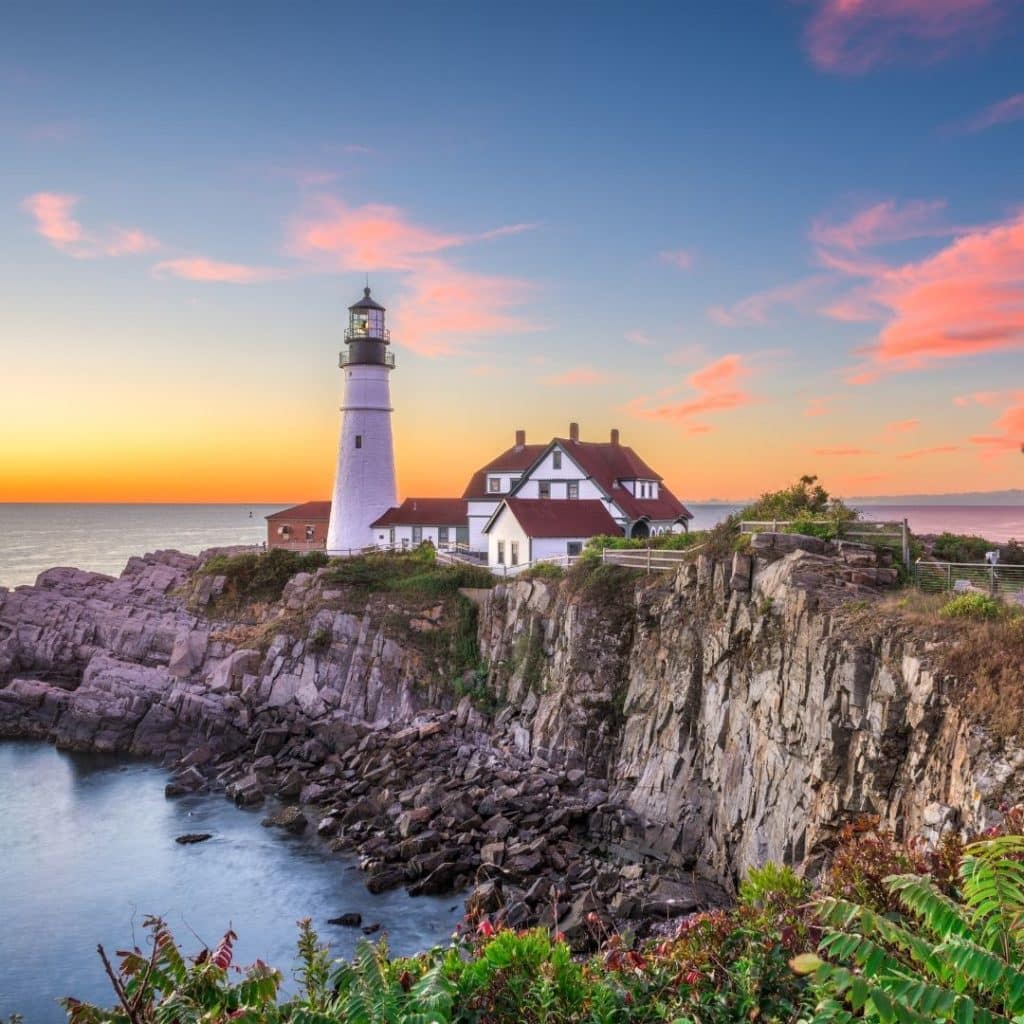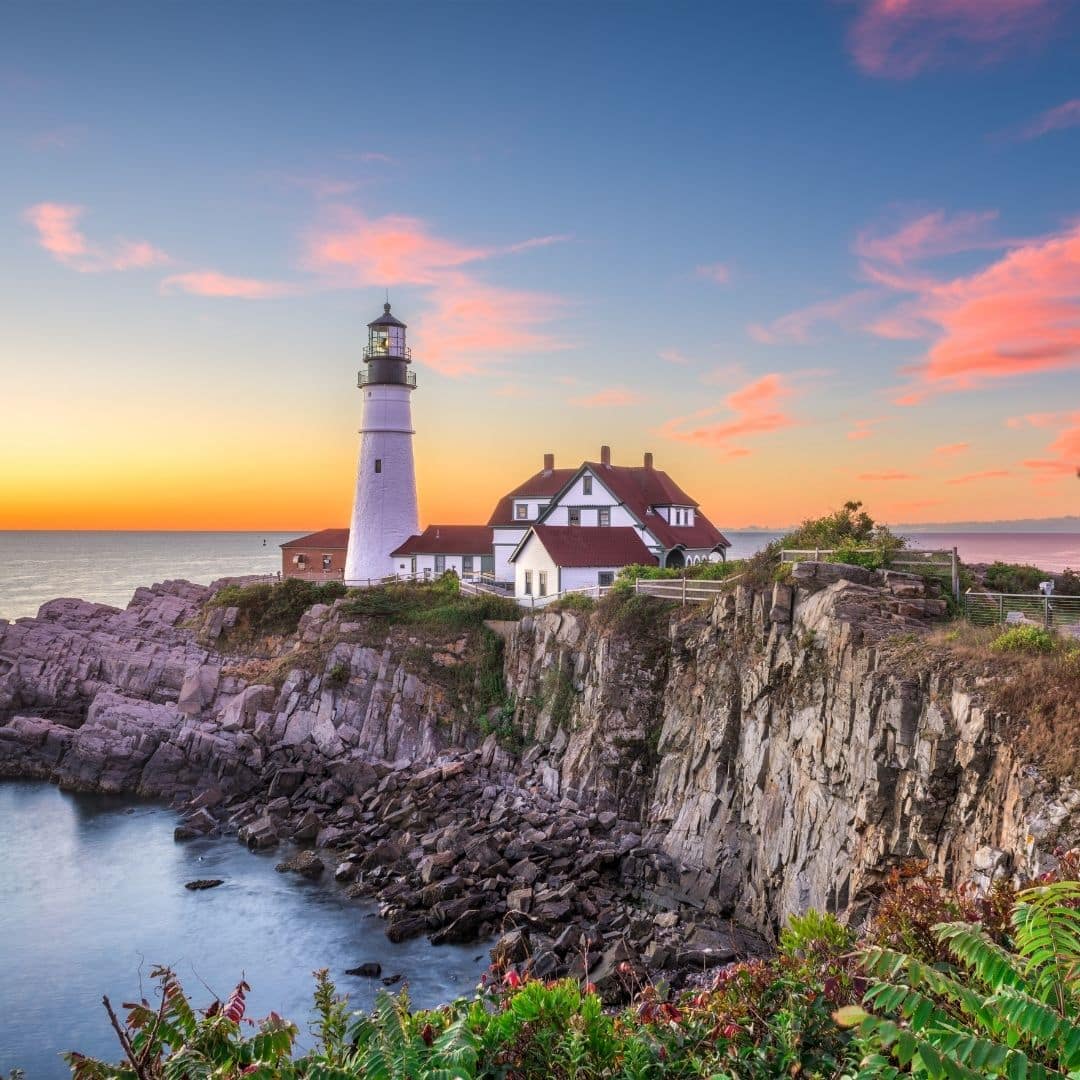 Each Fall, Portland, Maine is taken over by the annual food & drink festival, Harvest on the Harbor.
The event features food from local restaurants and farmers, beer, wine, and cider tastings, live music, and more.
In 2022, Harvest on the Harbor will happen October 27-29.
9. Acadia Night Sky Festival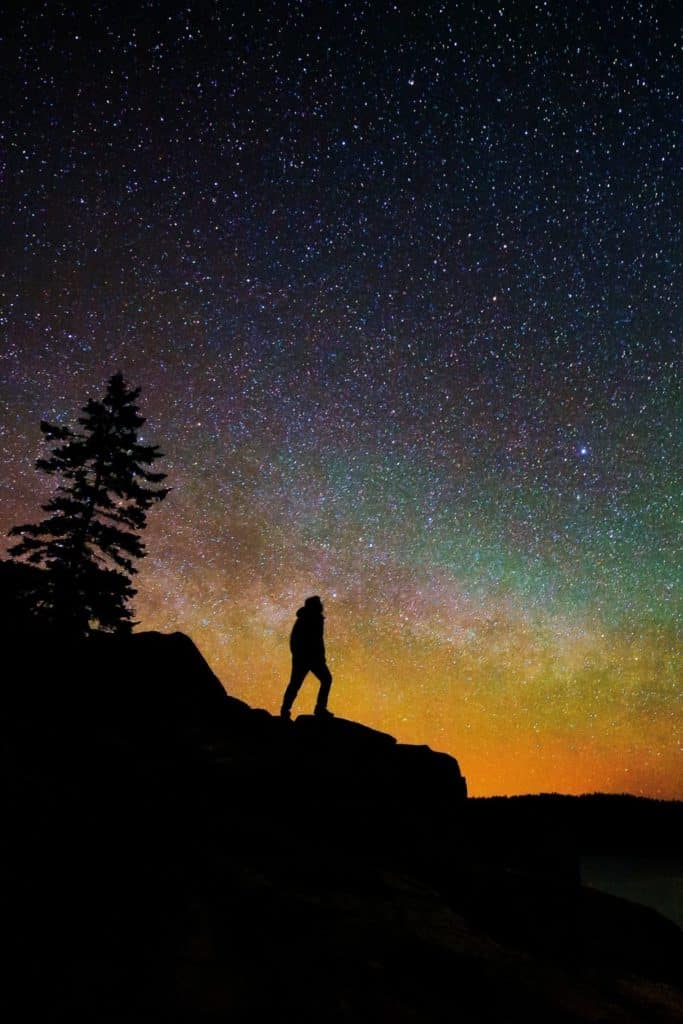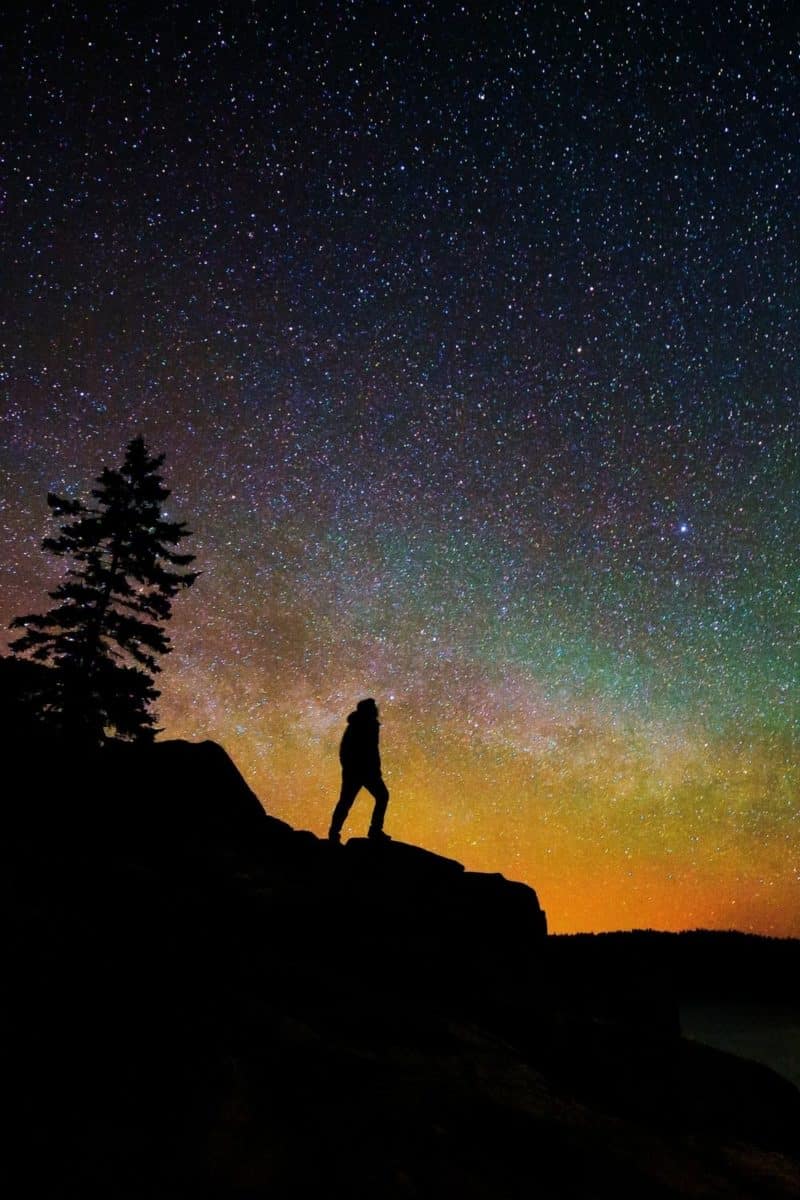 Every Fall, Acadia National Park in Bar Harbor is host to the Acadia Night Sky Festival.
The festival includes a variety of activities, such as astrophotography classes, guided sky gazing at Sand Beach, lectures, arts and crafts, and outdoor movie nights.
This year, the festival has also joined forces with Castine Kayak Adventures for kayaking under the stars in Castine's bioluminescent bay on several select nights.
In 2022, the Acadia Night Sky Festival is scheduled to run from September 21-25.
10. Acadia National Park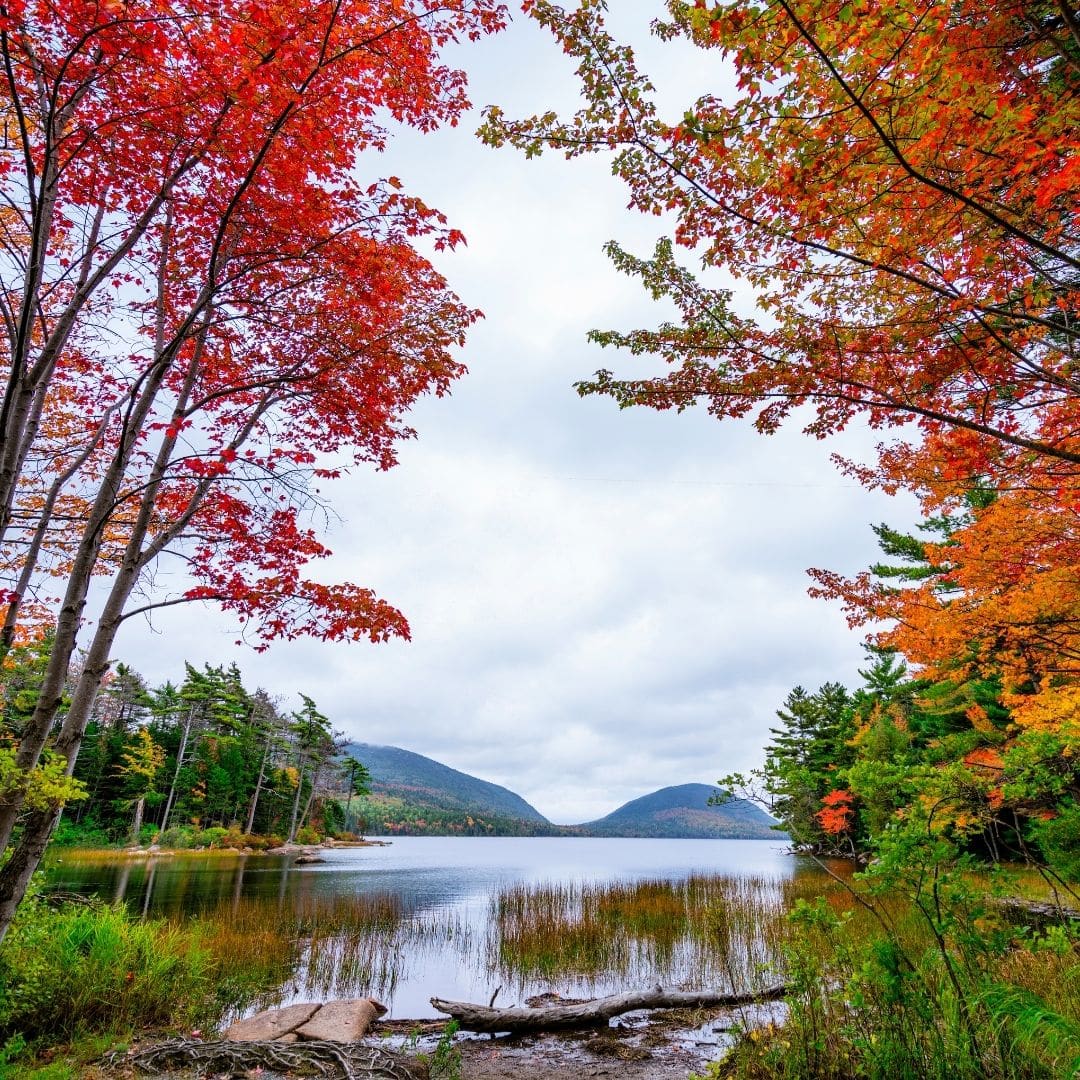 Speaking of Acadia National Park, Fall is the best time to visit in my opinion!
So if you can't make it up for the Acadia Night Sky Festival, I highly recommend trying to visit another time during the Fall season.
Bar Harbor and Acadia have both jumped in popularity over the past few years, but the crowds are lighter in the Fall – and by extension, more enjoyable!
Plus, if you're into Fall foliage views, Acadia is full of gorgeous vistas and hikes for you to take in all of the beautiful Fall colors.
For prime foliage views in Acadia, I recommend visiting in mid to late October.
For tips on where to stay, check out my post about the best places to stay in Acadia National Park and Bar Harbor.
What's your favorite thing to do in Maine in the Fall?
Let me know what you decide to do on your trip in the comments below.
This post was originally published September 3, 2021. It was last updated November 2, 2022.