With so many hotels on the Las Vegas strip, it can be overwhelming to decide where to stay.
I've visited Las Vegas several times, staying in a different hotel each time, so I think I have a good sense of what to look out for and what to avoid.
Recently I checked out the newest hotel on the Las Vegas strip, Park MGM.
If you're looking for an affordable spot on the South end of the strip, keep reading for my Las Vegas Park MGM review.
Did you know the Park MGM used to be the Monte Carlo hotel?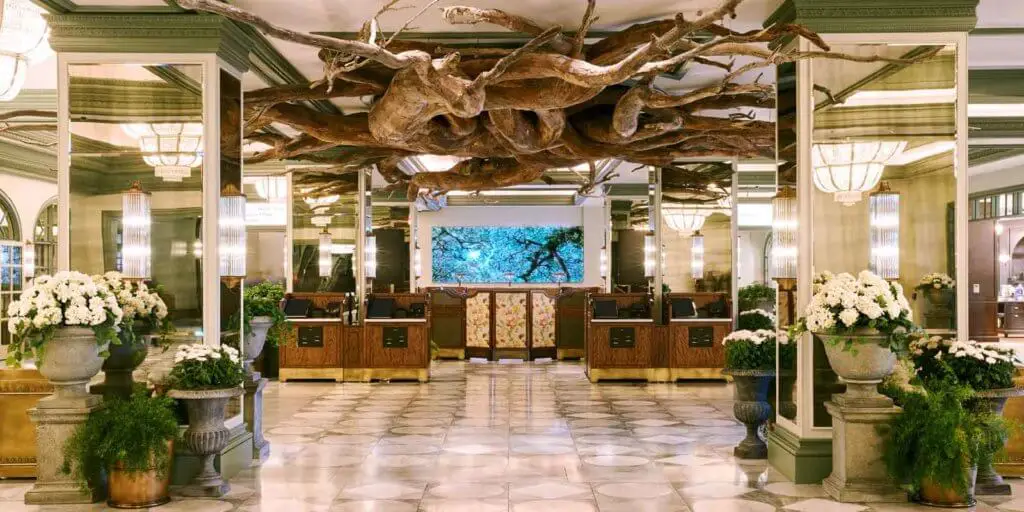 The Park MGM is one of the newest hotels on the South end of the Las Vegas strip. It opened in 2018, replacing the former Monte Carlo hotel.
The hotel is massive, but organized and decorated in such a way that it doesn't feel overwhelming or impersonal.
The decor is quirky and reminiscent of a hipster-friendly boutique hotel.
Booking a room was super easy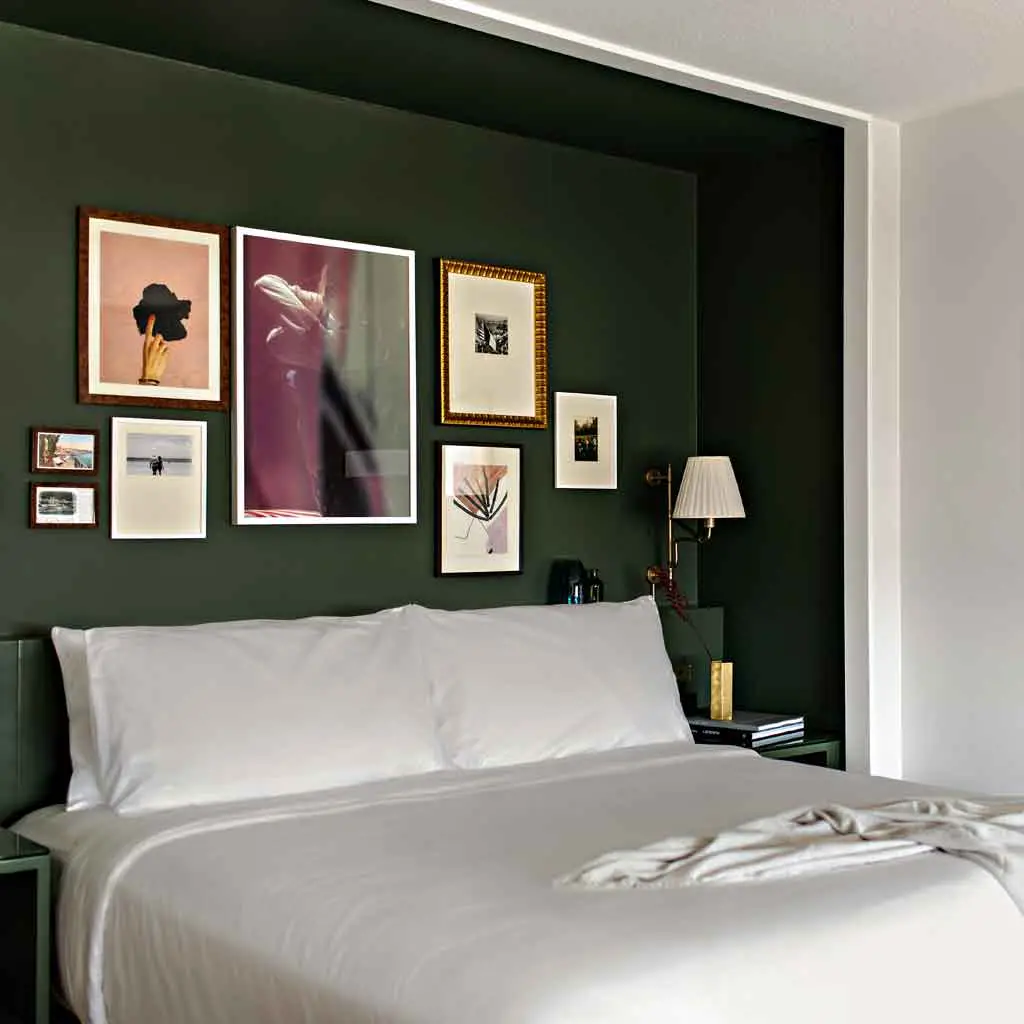 I booked my stay directly through the Park MGM website with ease, though there is room for improvement.
It'd be a huge help to add more photos of each room type offered so that guests get a better idea of what each room looks like.
When I was initially going to book my room, I didn't realize the Stay Well rooms were a separate type of room. I thought it was a promotional price!
After doing some investigating, I learned that the Stay Well rooms have all kinds of extra amenities meant to help combat jet lag or help travelers with chronic illness or ailments.
Additional information at the point of booking would go a long way for travelers unfamiliar with the Stay Well program.
Check in and Check out was ridiculously quick and painless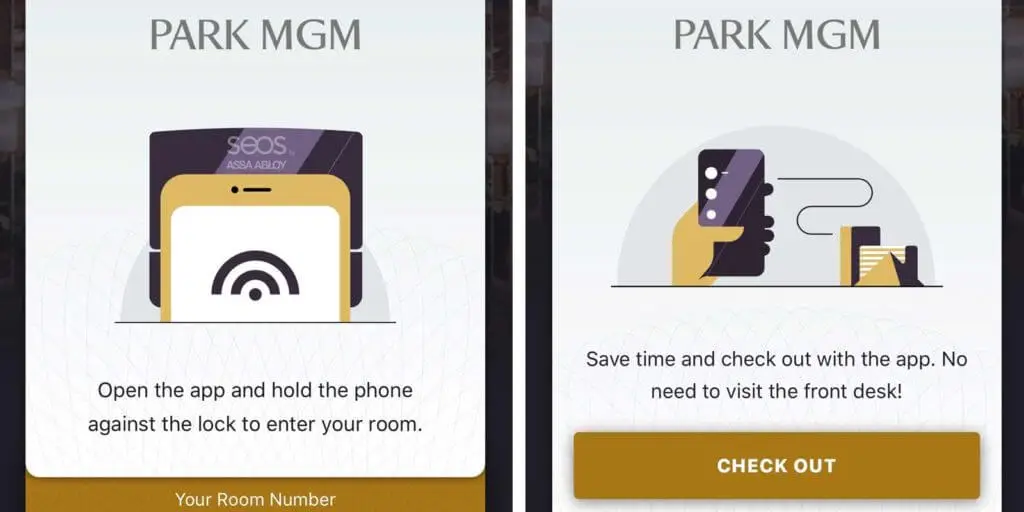 Check in was a breeze. There are kiosks set up in front of the guest services desk where you can check yourself in.
If you prefer, you can check in at the guest services desk. Being the tech nerd that I am, I tried out the kiosk. It was quick, efficient, and the best part – NO LINE!
After a long early morning flight from Boston to Vegas, I was quite thankful for the speedy check in process.
If you download the Park MGM app, you can use the app as your room key. This is great for those that tend to misplace key cards or sharing a room with more than 2 people.
The app also made checking out super easy. I wanted late check out and instead of calling down to the guest services desk, I was able to do it via the app.
A review of the Las Vegas Park MGM rooms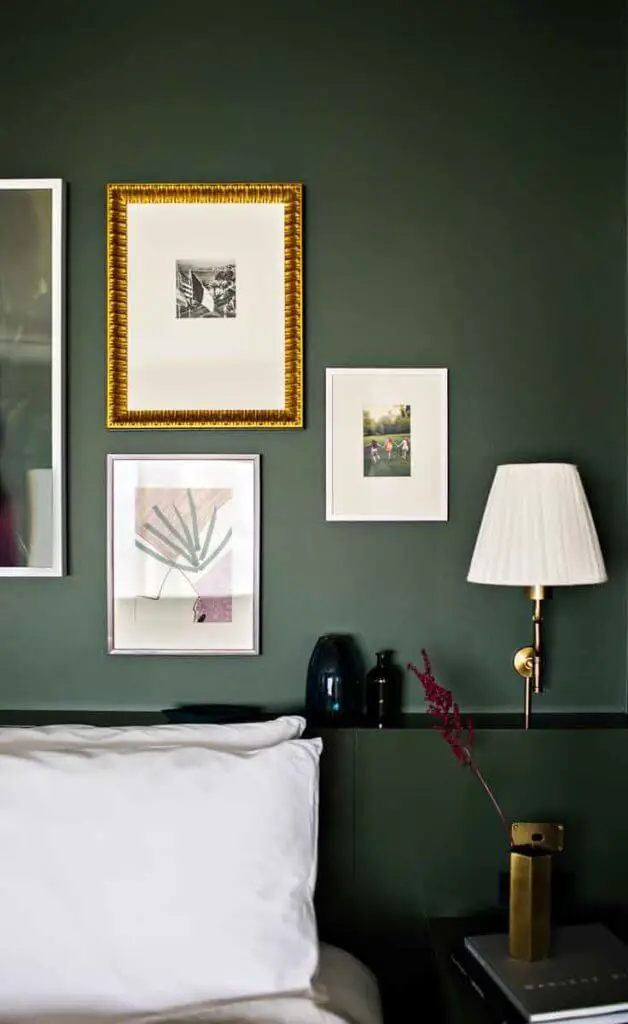 The room decor is vintage inspired with dark tones, with rooms sporting forest green or dark red walls. The art work is a lovely mish-mash of antique-like photos, prints, and faux ephemera.
Each room has a small couch with mismatched, but coordinating, pillows.
The rooms feel more personal with this eclectic design, rather than the typical sterile, boring, and uninspiring rooms you see in big hotel or resort chains in Las Vegas (or anywhere, really!).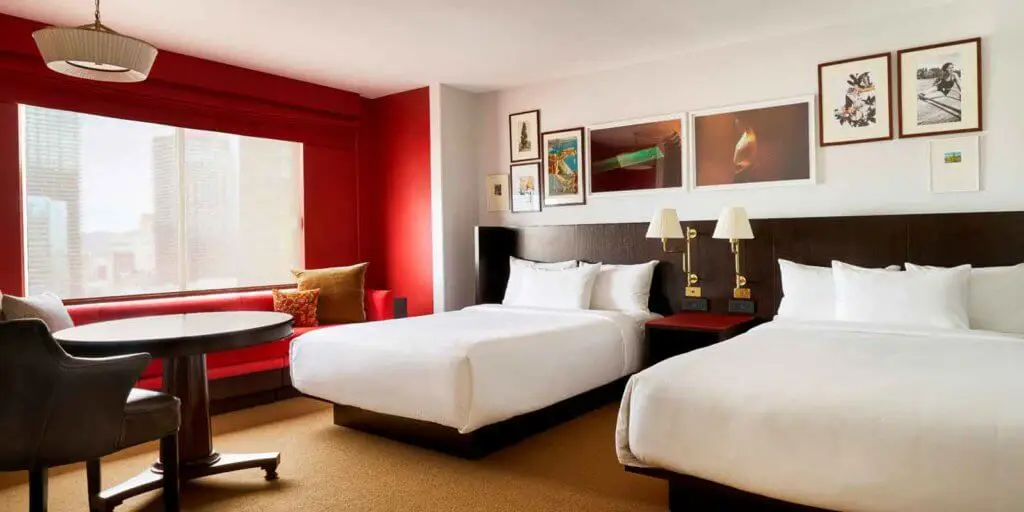 The closet was small – perhaps too small if you're sharing a room with more than 1 person. The bathroom is a good size, though it doesn't beat the huuuuuge bathrooms at the Cosmopolitan of Las Vegas!
The rooms come equipped with plenty of electrical outlets. There's also a media center panel below the television that includes outlets for Android and iOS devices, as well as a button to help connect your device of choice to the TV's speakers.
Overall, I really enjoyed the layout, decor, and tech amenities in the Park MGM Las Vegas rooms.
Park MGM Stay Well program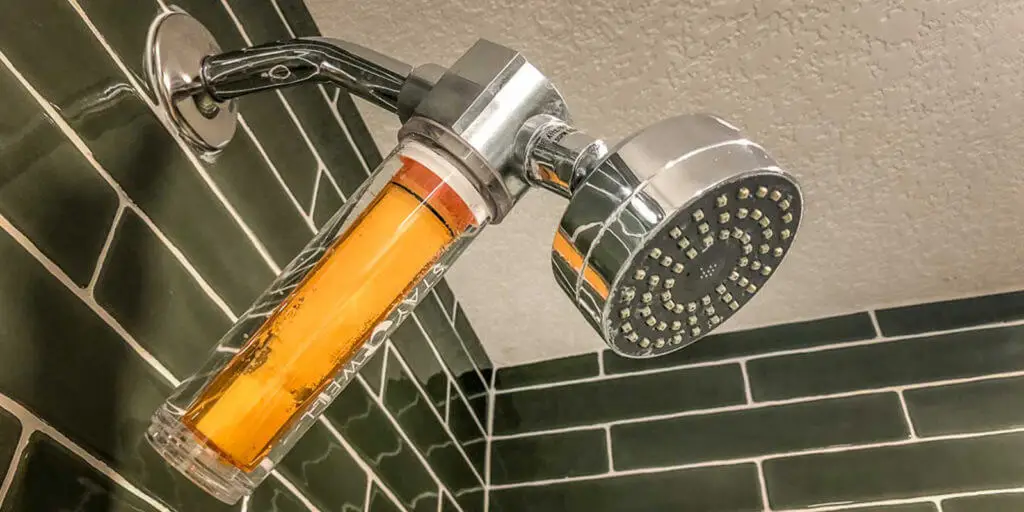 When I stayed at the Park MGM Las Vegas, I choose a Stay Well Queen room.
The Stay Well rooms have extra amenities that are proven to help combat jet lag or provide extra comfort for those with chronic illnesses or ailments.
The Stay Well rooms include an air purification system, aromatherapy machine, circadian lighting, a Vitamin C infused shower head, and a memory foam mattress.
When I first checked in, the room I was assigned was only partially converted to include all the Stay Well features. It took a few hours, but eventually I was moved to a new room.
The Stay Well Vitamin C shower was amazing. It made my hair super soft and easier to manage and it also helped with my dry skin. I'm tempted to buy one for my apartment!
I also slept well thanks to the memory foam mattress.
The air purification system was nice to have, especially after having to walk through the smoky casino floors along the Las Vegas strip.
I couldn't figure out the circadian lighting system so that it was on autopilot, but it was fun to try the different modes – especially the party mode, which emits a purply-pink bright light.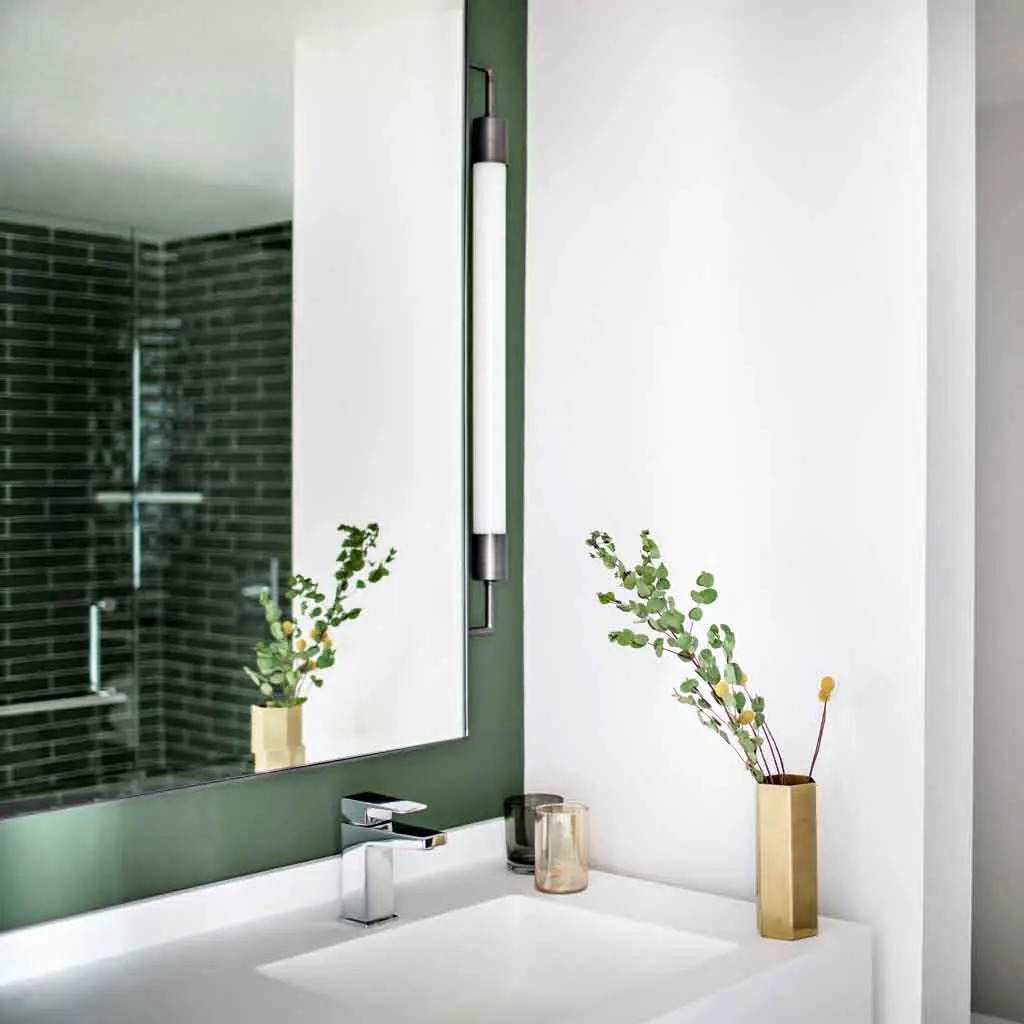 What I wish the Stay Well rooms had
The only thing the room was missing was a bathtub. While the regular rooms at Park MGM have bathtubs, they've been removed from the Stay Well rooms.
Given that these rooms are billed as "spa rooms," I'm surprised that they removed the tubs that were already there as part of the room design when the hotel was known as the Monte Carlo.
If MGM plans to add more Stay Well rooms across their properties, I hope they'll keep the bathtubs – and maybe include a small sachet of mineral salts for soaking!
Park MGM Stay Well mobile app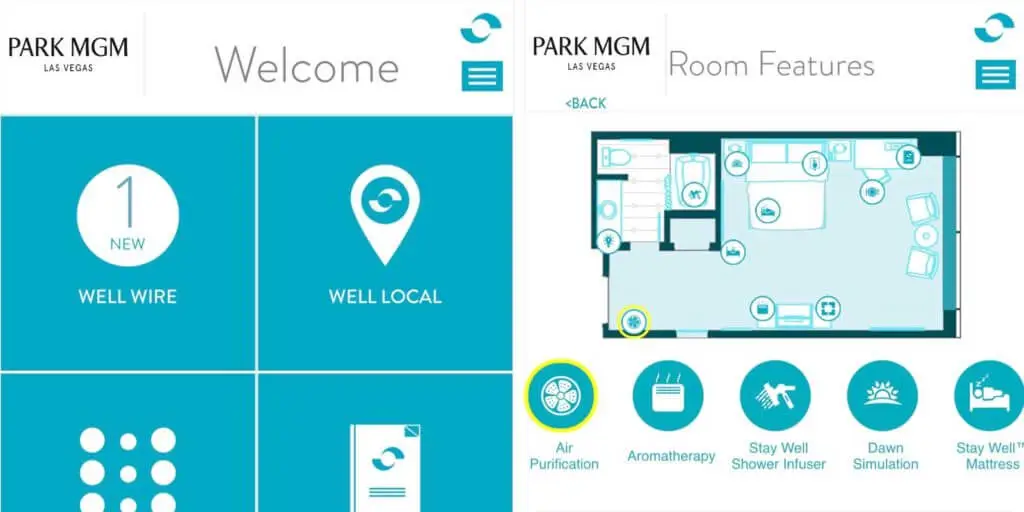 There is a separate app for the Stay Well rooms at Park MGM. I wish the features in the Stay Well app were part of the regular Park MGM app, so that I didn't have to manage 2 apps during my stay.
But, I suppose it was done to help keep both apps light and not bogged down with too much content.
The Stay Well app includes a map of your room with the location of each Stay Well feature. It explains what each feature does and also has purchase links if you want to order something for your home!
In addition to the room map and rundown of the Stay Well room features, the app also includes a list of nearby healthy restaurants, running and walking routes, nearby spas, and fitness centers.
You can also watch a handful of wellness videos, including a morning and evening meditation routine presented by Deepak Chopra.
Relax and get some vitamin D at the Park MGM pool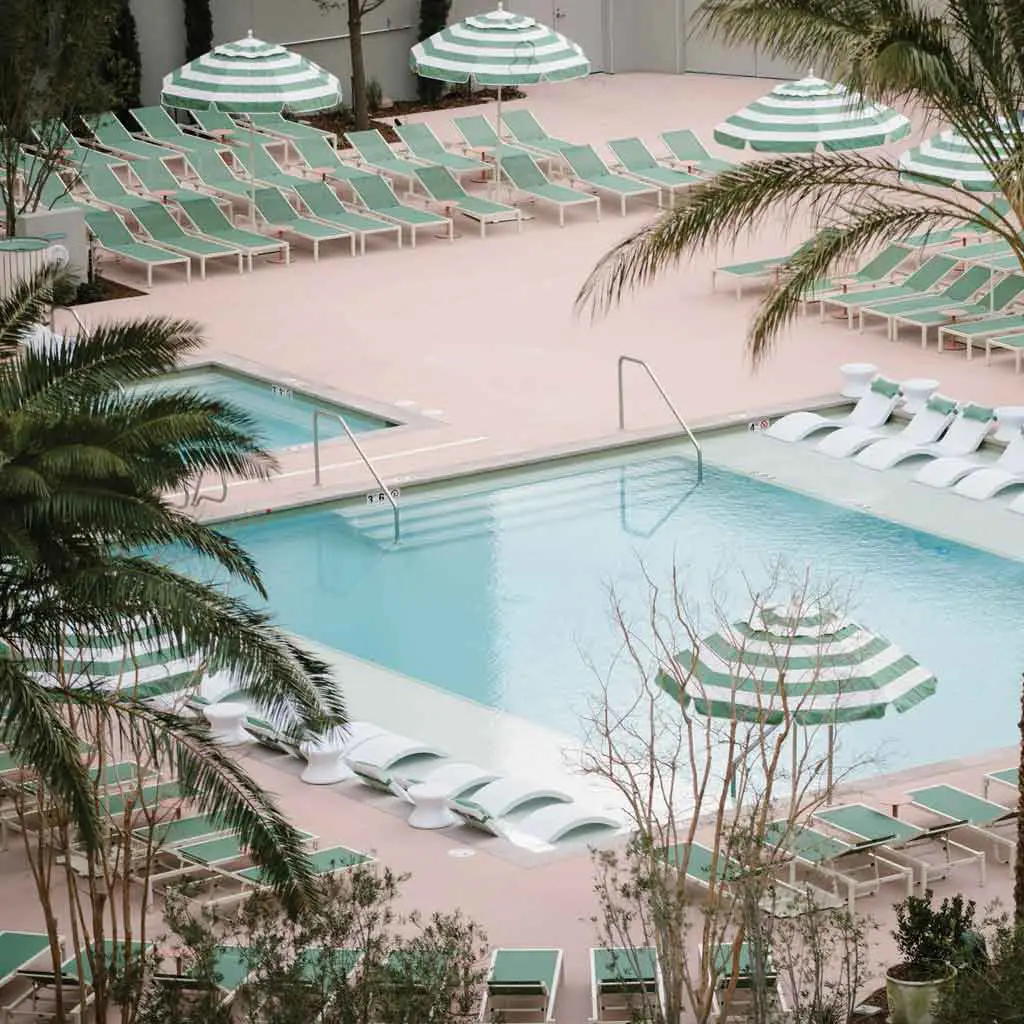 The Park MGM pool is pretty small compared to most Las Vegas hotel pools, but I suppose a small pool is better than no pool!
Although the Park MGM pool is small, it has plenty of lounge chairs. There are also several cabanas available to rent.
What I like about the Park MGM pool is that it isn't an overcrowded party scene with music so loud you can barely tell what's playing and mostly-naked coeds. It's a good mix of fun and relaxing – just what I like!
Nightlife and entertainment at Park MGM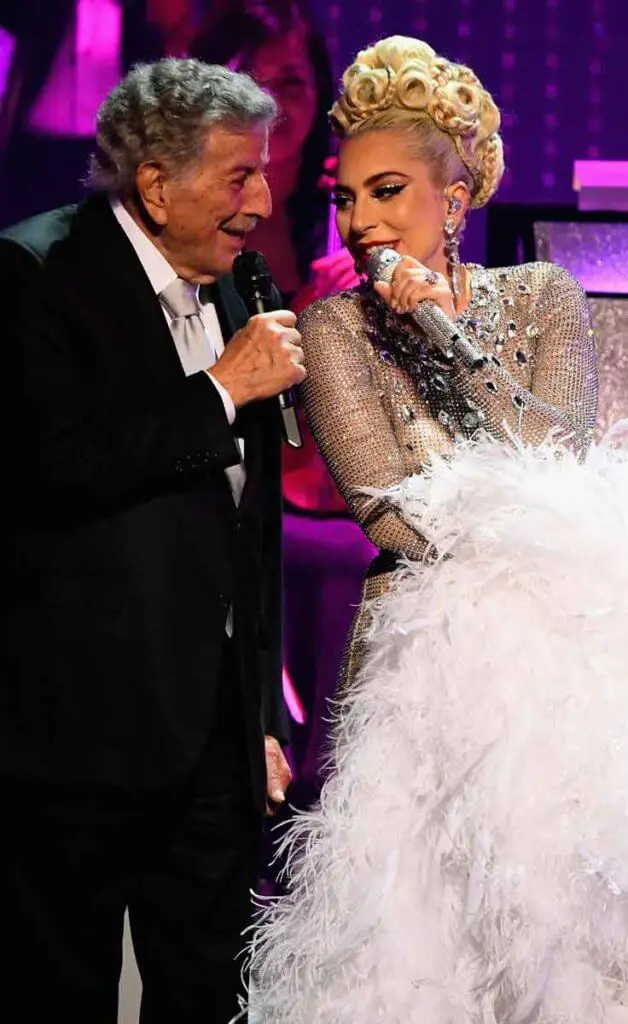 As with most Las Vegas hotels, the main floor of Park MGM features plenty of gambling options, like slots and blackjack. But that's not all there is to do!
Park MGM is also home to the MGM Park Theater, which hosts a variety of popular acts like Cher, Aerosmith, and Lady Gaga.
There's also a good variety of bars and lounges inside the Park MGM. Moneyline and Double Barrel Roadhouse are the most casual, making either of them a great spot for wings and beer.
Juniper Cocktail Lounge is one of my new favorite lounges in Las Vegas. It's super swanky and specializes in gin-based cocktails (my fave!).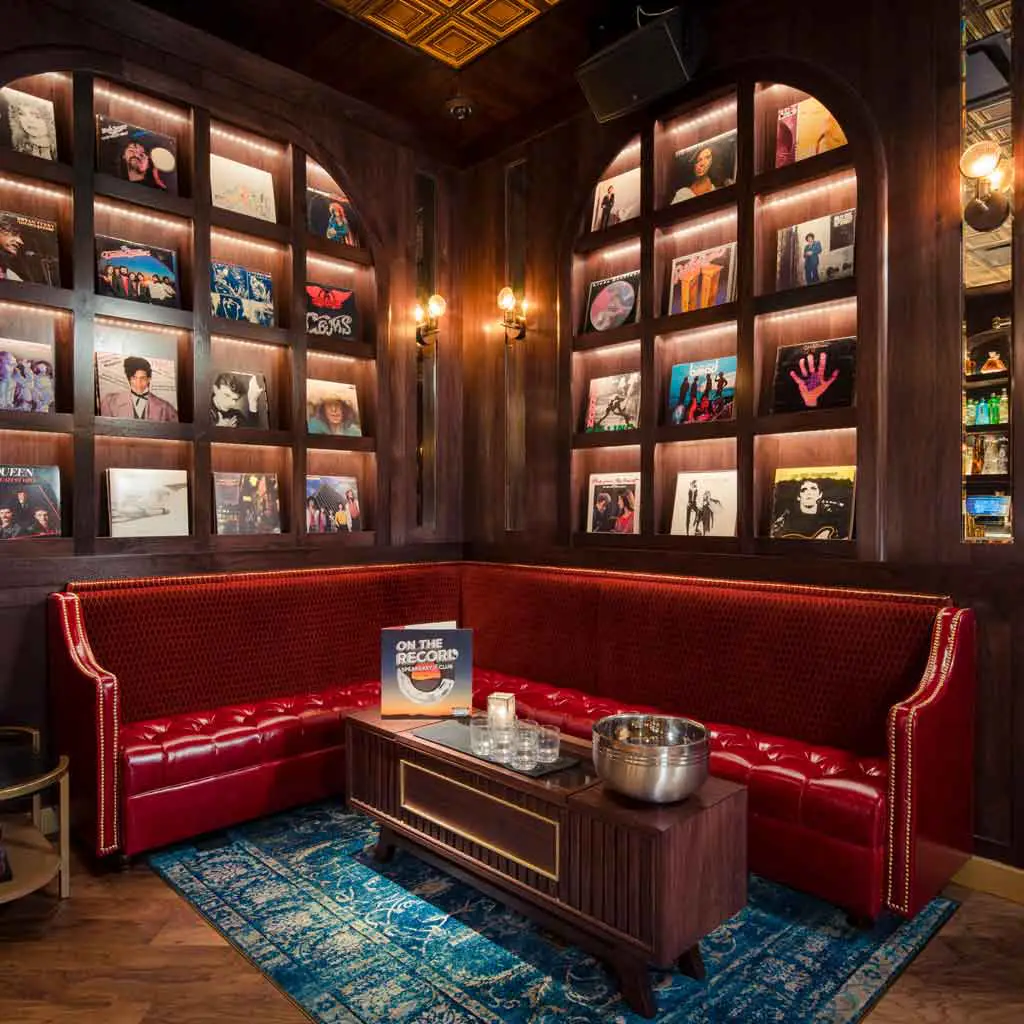 On the Record is another fun lounge. It's modeled after a vinyl record store that you can flip through to request a song.
Entertainment nearby Park MGM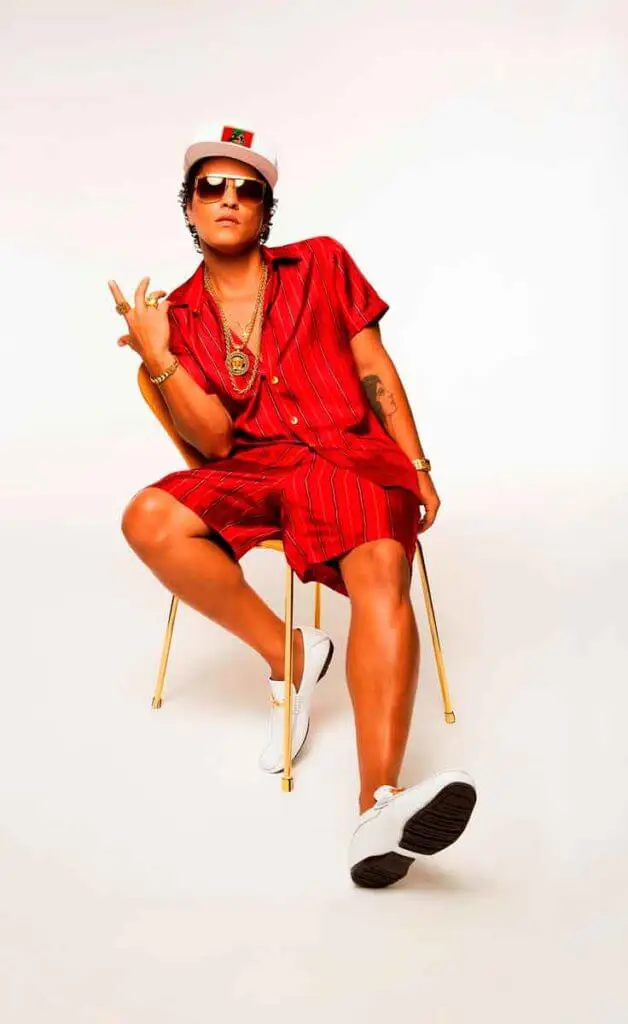 Next door to the Park MGM Las Vegas is the T-Mobile Arena and The Park.
The Park is a neighborhood park-like development in between the New York-New York Hotel and Park MGM that has several restaurants and a little bit of green space.
There are regular events hosted at The Park, such as live bands and festivals, as well.
The T-Mobile Arena is host to a variety of large concerts, such as Bruno Mars, Elton John, Jennifer Lopez, and Eric Clapton.
It's also host to several big sports events, like UFC Fight Nights, PBR World Finals (bull riding), and the CBS Sports Classic (college basketball).
Restaurants at Park MGM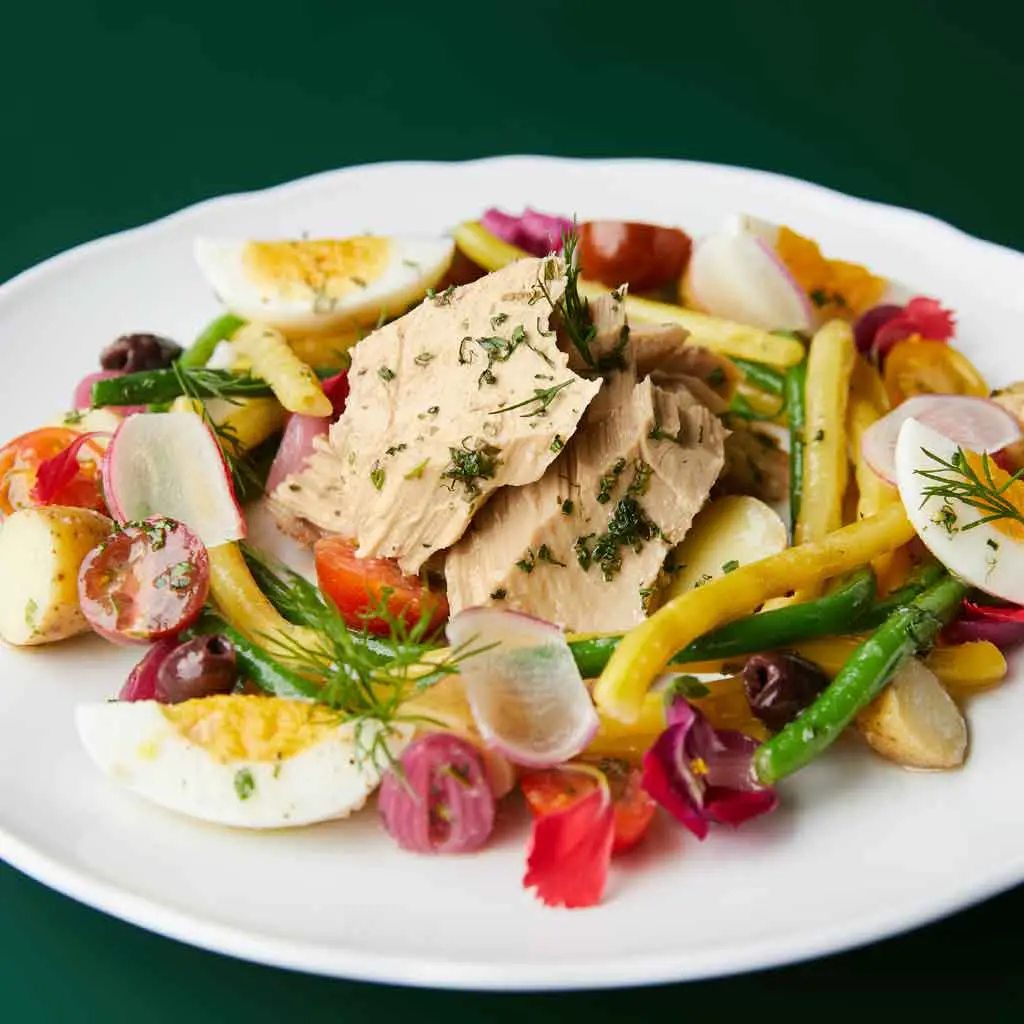 When Park MGM was known as the Monte Carlo, there was a food court with multiple offerings.
The food court is gone, in favor of more posh, themed eateries. I couldn't be happier. Down with boring, cookie-cutter food courts!
For those of you used to your creature comforts, there is a large Starbucks on the main floor of Park MGM, so you won't have to give up your daily lattes or iced cold brew coffees.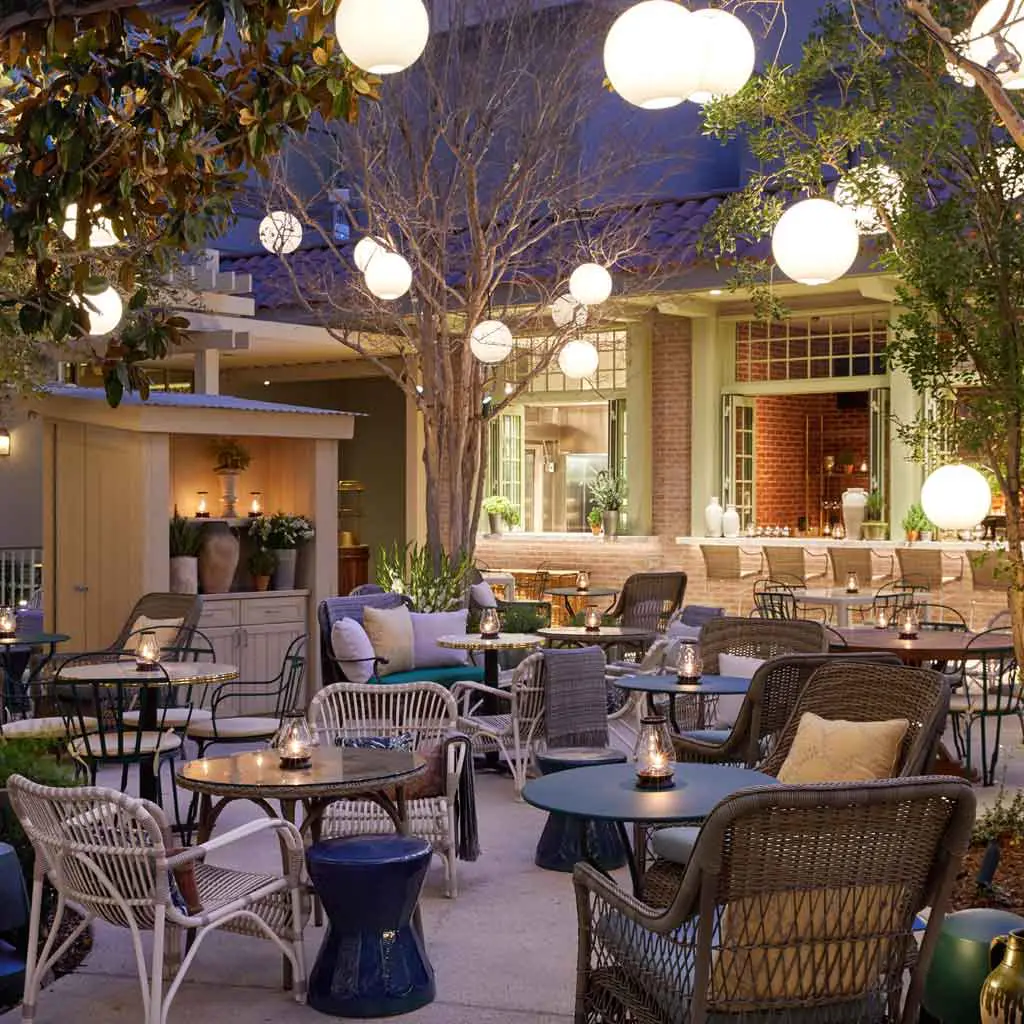 For a mouth watering and hearty brunch, head to Primrose, a French country inspired restaurant at Park MGM. I highly recommend the blue crab eggs benedict!
I didn't get a chance to eat at Bavette's, a steakhouse restaurant, but it looks like a good spot for a fancy dinner, as well.
You can also grab typical American pub fare at Moneyline and Double Barrel Roadhouse.
The most recent addition to the Park MGM is the Las Vegas outpost of Eataly, which includes Roy Choi's Best Friend, a Korean street food restaurant.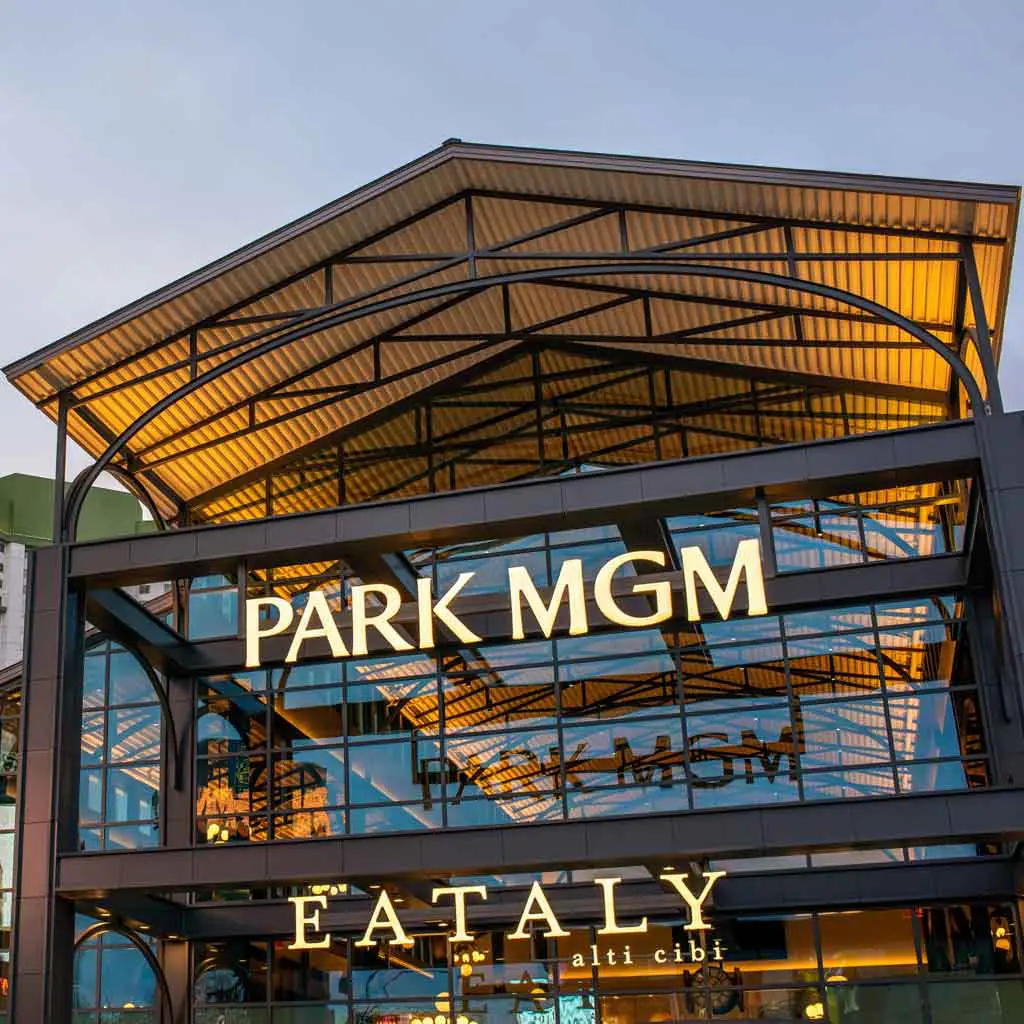 Across the street from Park MGM at The Park are more food options. Bruxie, Sake Rok, and Beerhaus are my top picks for restaurants at The Park.
For more recommendations on where to eat, check out my guide on the best places to eat in Las Vegas on a budget.
Will you check out the Park MGM hotel the next time you're in Vegas?
Overall, if I have plans in the Park MGM area next time I'm in Sin City, I will likely stay at Park MGM again.
I enjoyed the quirky, boutique hotel style design, as it is far more interesting and special than the usual stale, boring design you see in chain hotels.
Park MGM is the perfect place to stay if you're in town for a concert or show at the T-Mobile Arena next door.
I very much preferred Park MGM over the New York-New York Hotel & Casino, which I've also stayed at. I hope you enjoyed my Park MGM review!
Up next, check out my post about fun things to do in Vegas so you can plan your trip!
Up next, check out more of my favorite travel tips for Las Vegas and beyond:
This post was originally published September 29, 2018. It was most recently updated November 3, 2022.