According to AAA, more than half of American families will take a road trip this year.
Road trips always seem like a good idea, but often end up in frustration, amirite?
The constant whining, bad weather, crappy radio stations or reception, gross rest stops, jacked up gas prices…I could go on and on.
Before you write off the idea of another road trip, check out these 14 helpful apps for road trips that will ensure your journey is smooth.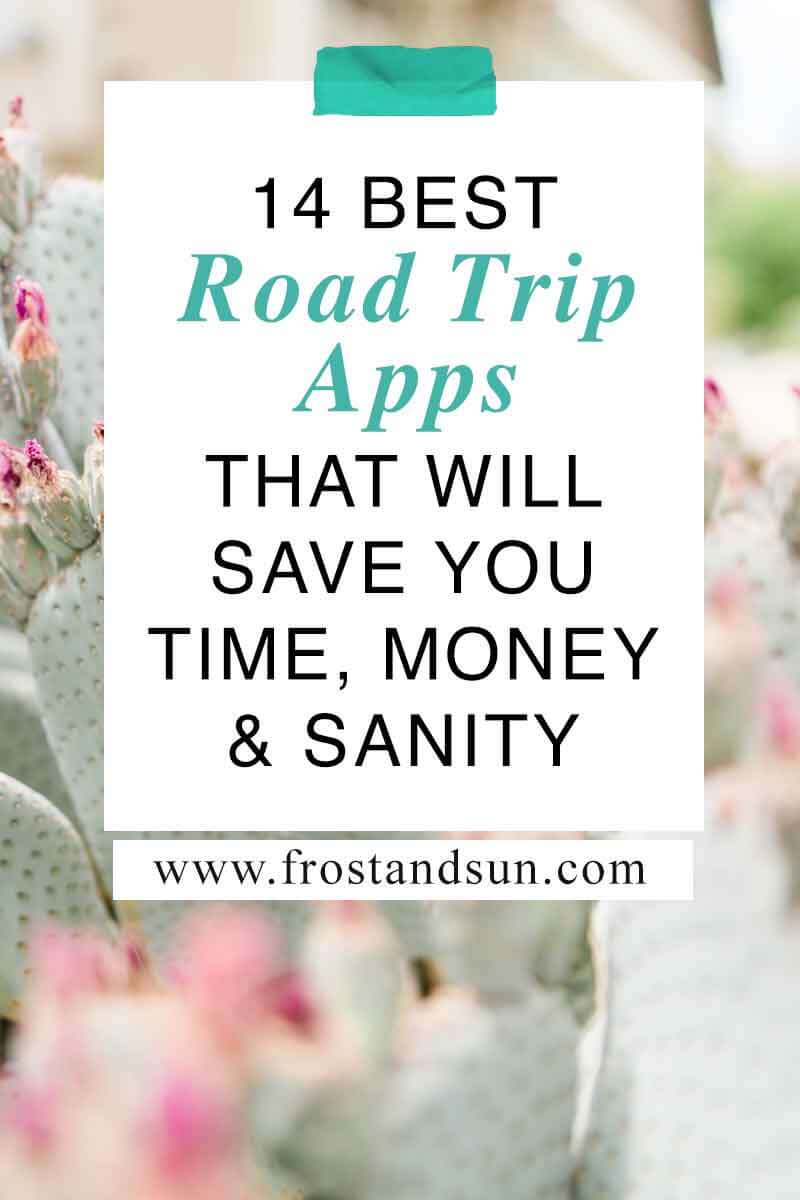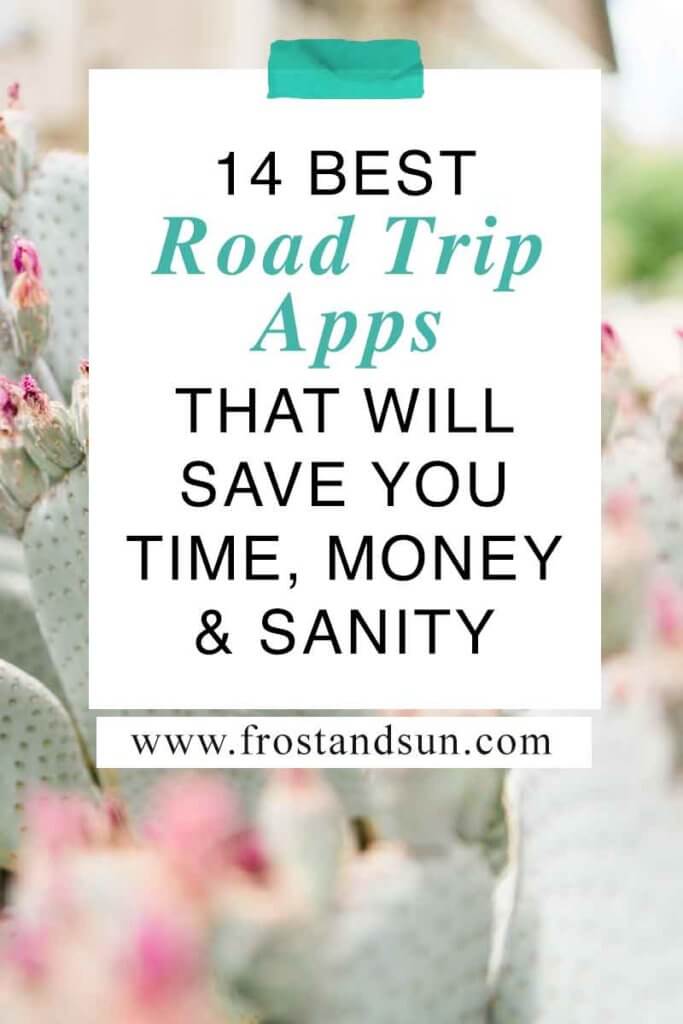 This post includes affiliate links. If you click on or make a purchase from an affiliate link, I might earn a small amount at no extra cost to you.
Best traffic app with GPS: Waze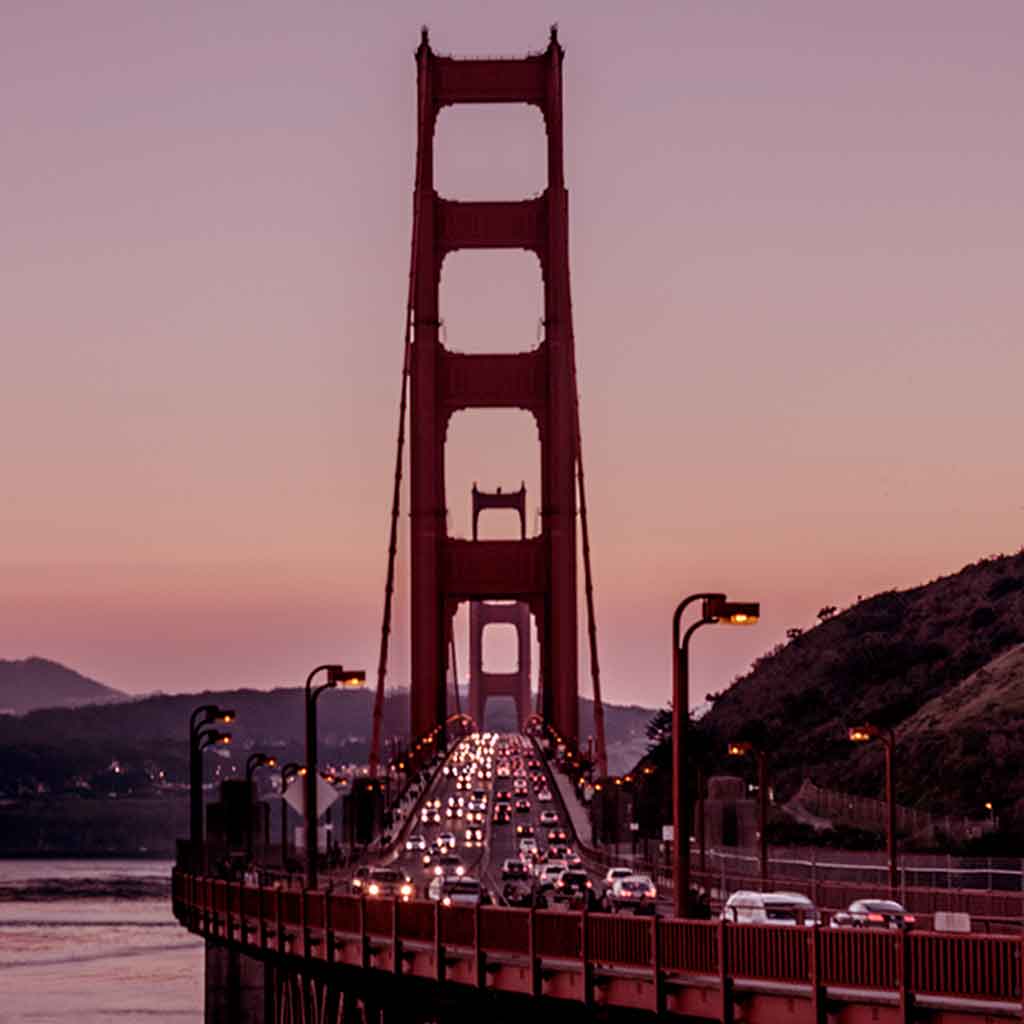 Most cars come equipped with GPS systems, but I've never encountered one as impressive as the Waze navigation app.
Waze is like Google Maps on steroids. It will find you the shortest route, even if it means taking side streets.
It will even warn you about construction and accidents ahead of you so you can switch lanes or avoid it.
Some of my family and I recently did a road trip to Maine. It's a road trip we've done many times, so we know the route well. Despite this, I convinced everyone to let me be the navigator, so I could test out Waze.
And you know what? Waze got us there in record time, thanks to all the shortcuts it used!
It also helped us get around at our destination, as the roads we were used to were all blocked off due to construction.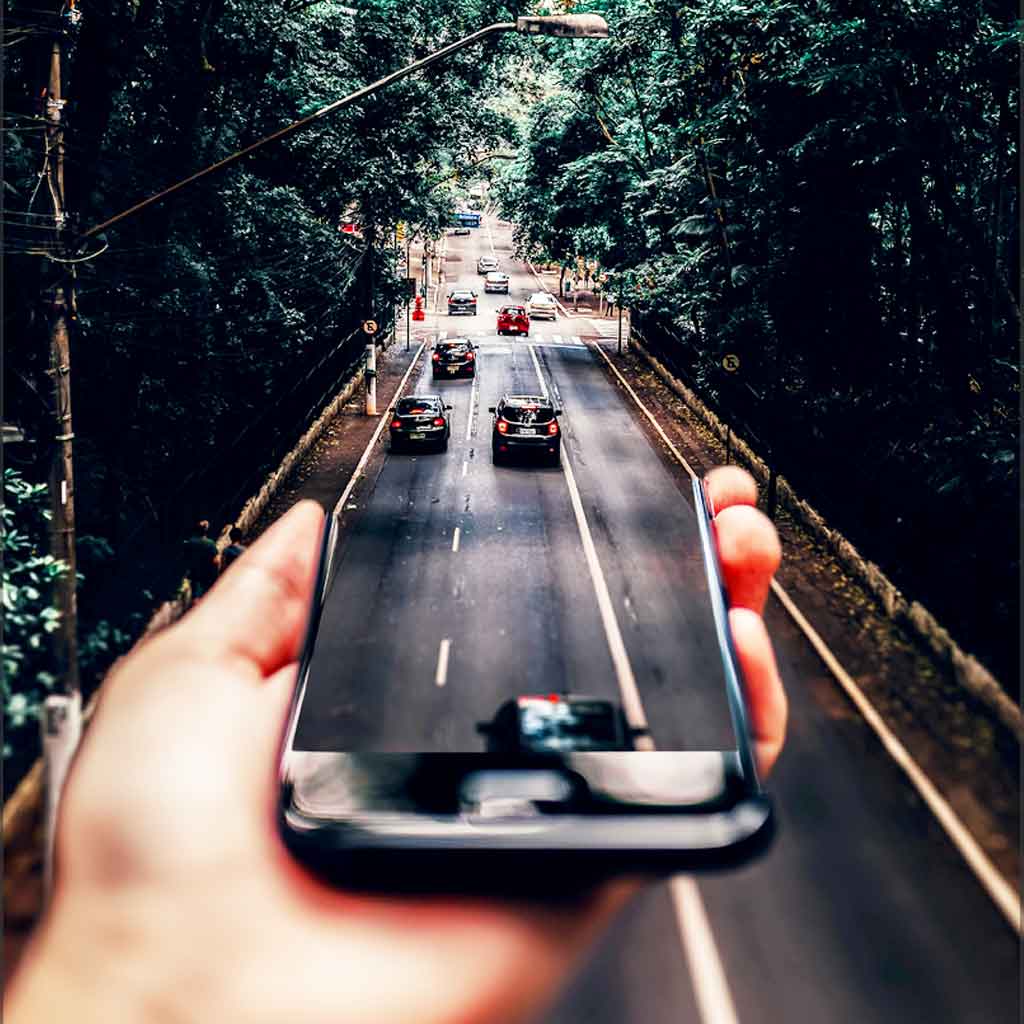 Waze will also tell you how much time and miles are left until you get to your destination.
If you don't think that's important, then I seriously question whether you've ever even been on a road trip. We all know on a road trip someone inevitably asks multiple times, seemingly every 5 minutes: Are we there yet?
Instead of an exasperated Almost there! (which we all know is probably a lie and will result in the same question every 5 minutes), you can give them a real-time update thanks to Waze.
I'm willing to bet that person will ask less and also be less whiny about it.
Oh, and Waze is FREE. I guess that's cool, too.
Best driving route planner app: Roadtrippers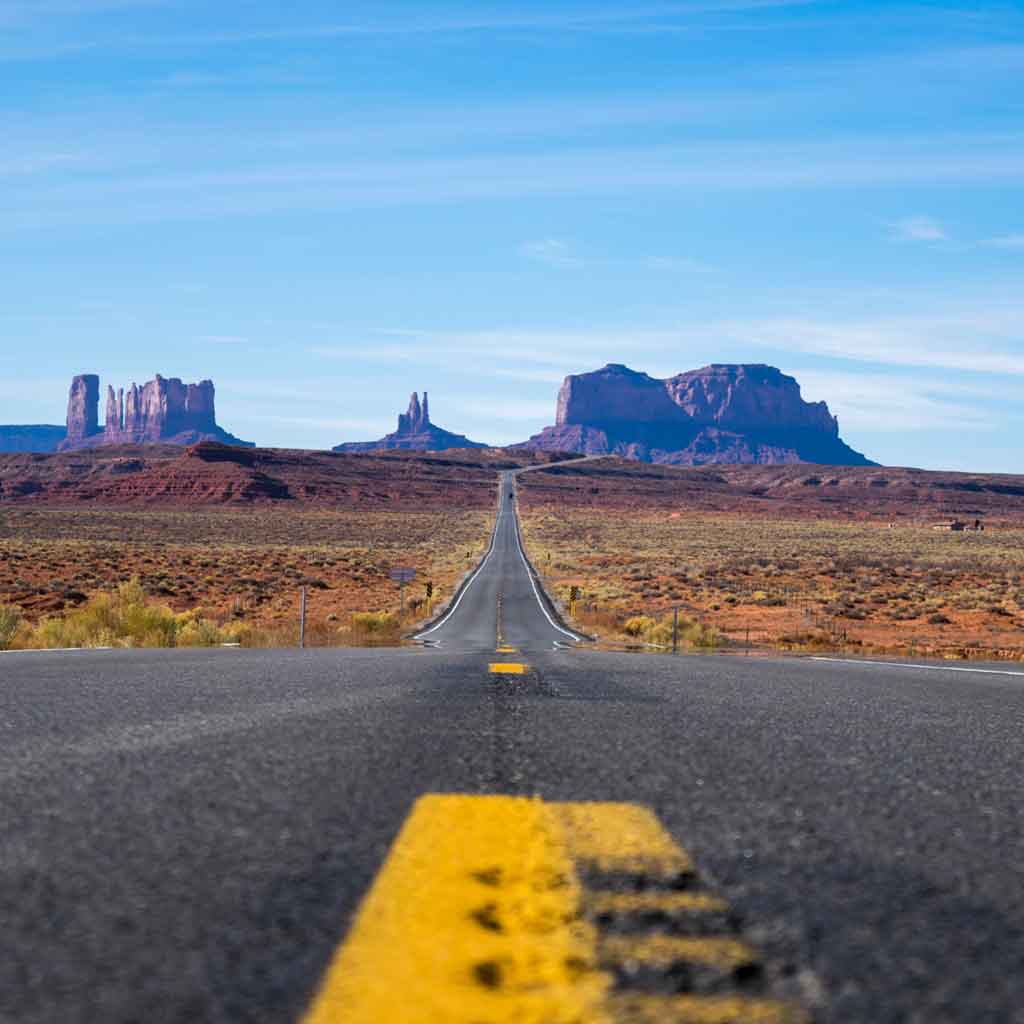 The Roadtrippers app is the best way to plan out a route ahead of time, complete with fun pit stops.
Roadtrippers excels at finding places along any route, whether it be a restaurant, gas station, or a 31 ft. tall Paul Bunyan statue.
Yes, it's a thing. I found it on the Roadtrippers app on the road trip before last. I tried to convince my family to go, but no one was interested. Can't imagine why.
TIP: Roadtrippers can be used as a navigation app, but Waze is way better, especially when it comes to traffic. I recommend planning your pit stops out on Roadtrippers, then adding the stops into your route on Waze.
Best road trip app for non planners: iExit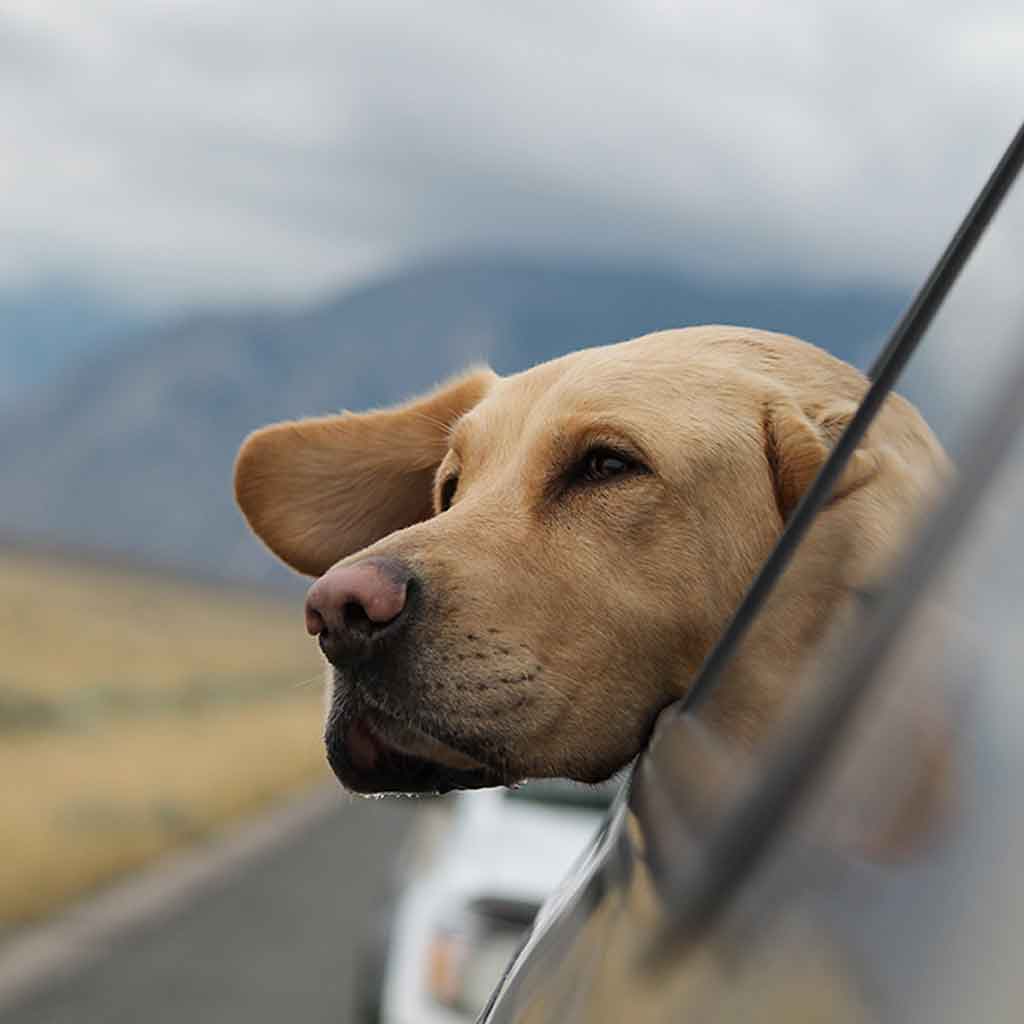 Not everyone likes to plan pit stops ahead of time, so the Roadtrippers app might not be your new BFF.
But you'll have to pull off the road at some point for a pee break or bite to eat, right?
The iExit app uses your location to list nearby exits, including ones that aren't official rest stops, and shows you all the businesses nearby, like restaurants, coffee shops, gas stations.
I even saw animal vets listed on iExit on a few stops during my most recent road trip! I know lots of you take your dogs on road trips, so if you ever need to make an emergency stop at a vet, iExit can help you find one quickly.
Best app to find Instagram worthy pit stops: Fotospot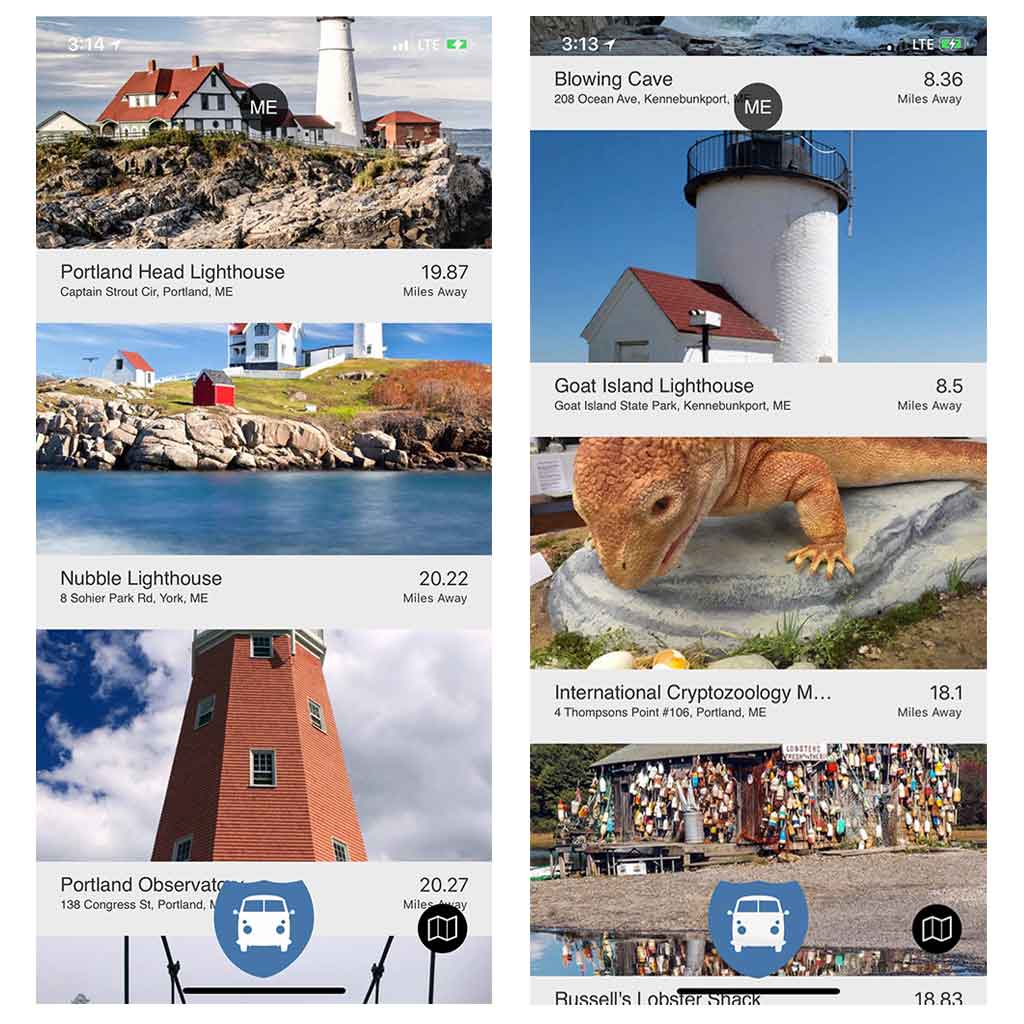 Fotospot focuses on helping you find Insta-worthy destinations, all by using your location.
Roll your eyes all you want, but I bet you'll find somewhere fun you want to go, even if you aren't going to capture it for Instagram
But, if you love Instagram, keep an eye on Fotospot on your next road trip for fun and picture-worthy pit spots.
Your Instagram followers are already thanking me.
If you need tips on which apps to use once you get to a Fotospot destination, check out my post on the best camera apps.
Best business review app: TripAdvisor and Yelp [TIE]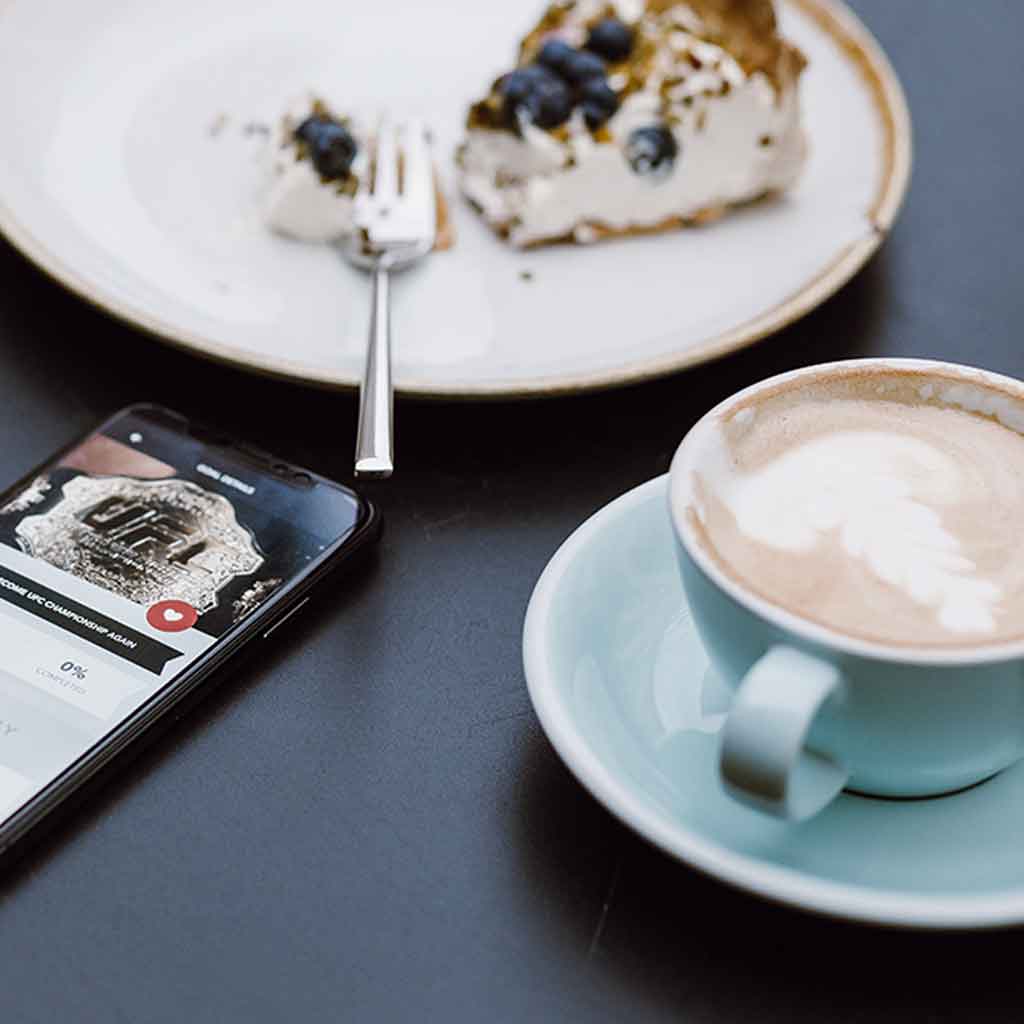 Not sure if a restaurant or business along the way is worth the stop? Arm yourself with the Yelp and TripAdvisor apps.
Yes, people tend to write online reviews more so when they experience a problem.
However, I find that the reviews on these 2 apps are well-balanced, so you can count on them to gauge whether a stop is worth it.
Lastly, yes, I really do recommend having both apps.
Yelp is best for restaurant, bar, and local business reviews, while TripAdvisor is best for reviews on tourist spots.
TIP: The iExit app shows you the Yelp rating, so you can also pop over to the Yelp app to read the reviews of spots at the next exit or get more info, like menus or photos.
Best offline music app for cool road trip tunes: Spotify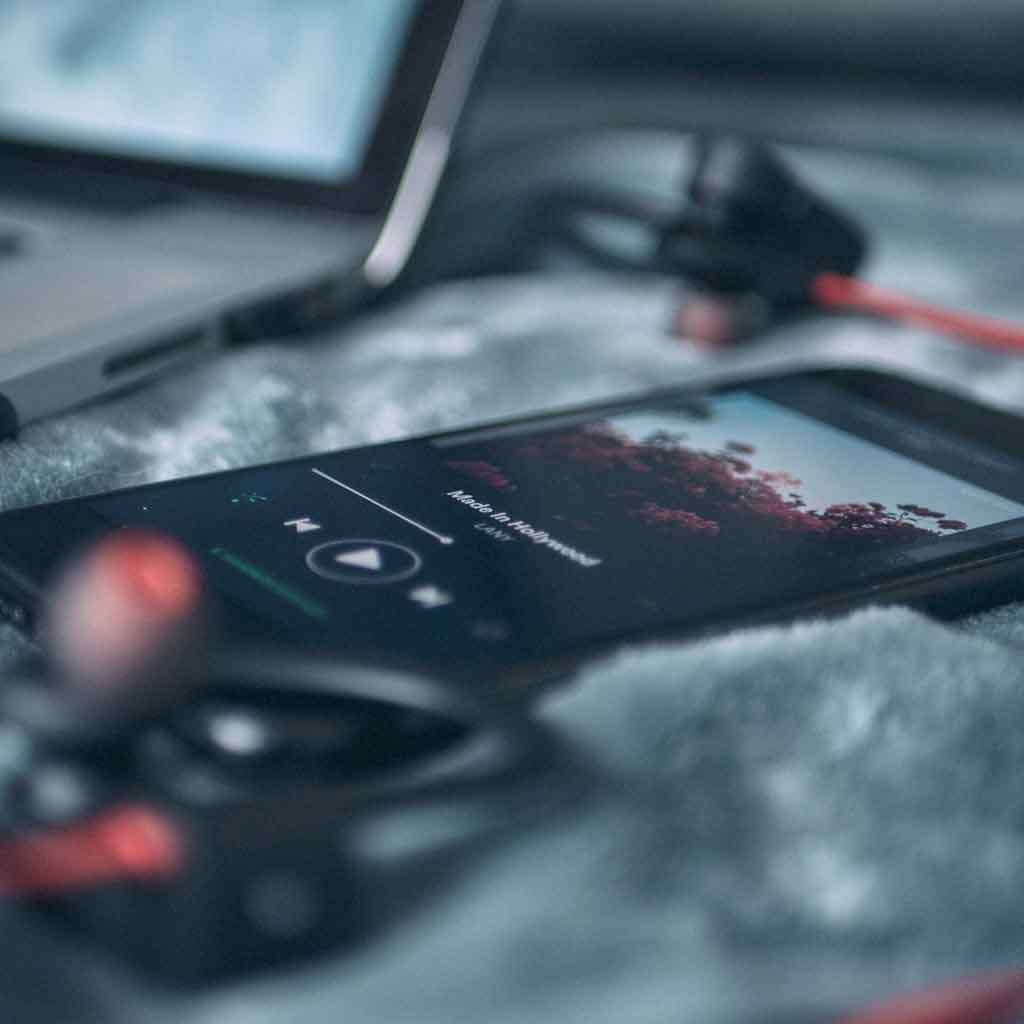 It's not a road trip unless there are good tunes.
Doesn't it suck when the radio reception keeps going in and out while you're trying to sing it out to Lizzo? Or when you're driving through somewhere that doesn't have a single radio station that plays your favorite type of music?
That's where the Spotify app comes in handy.
With a premium account, you can download songs, playlists, and podcast episodes to your phone or iPad and play them offline. Premium accounts are only $9.99 a month.
I recommend selecting the playlist and podcasts you want ahead of time, so you can download them at home with reliable wifi.
Best last minute hotel app: AirBNB and Hotel Tonight [TIE]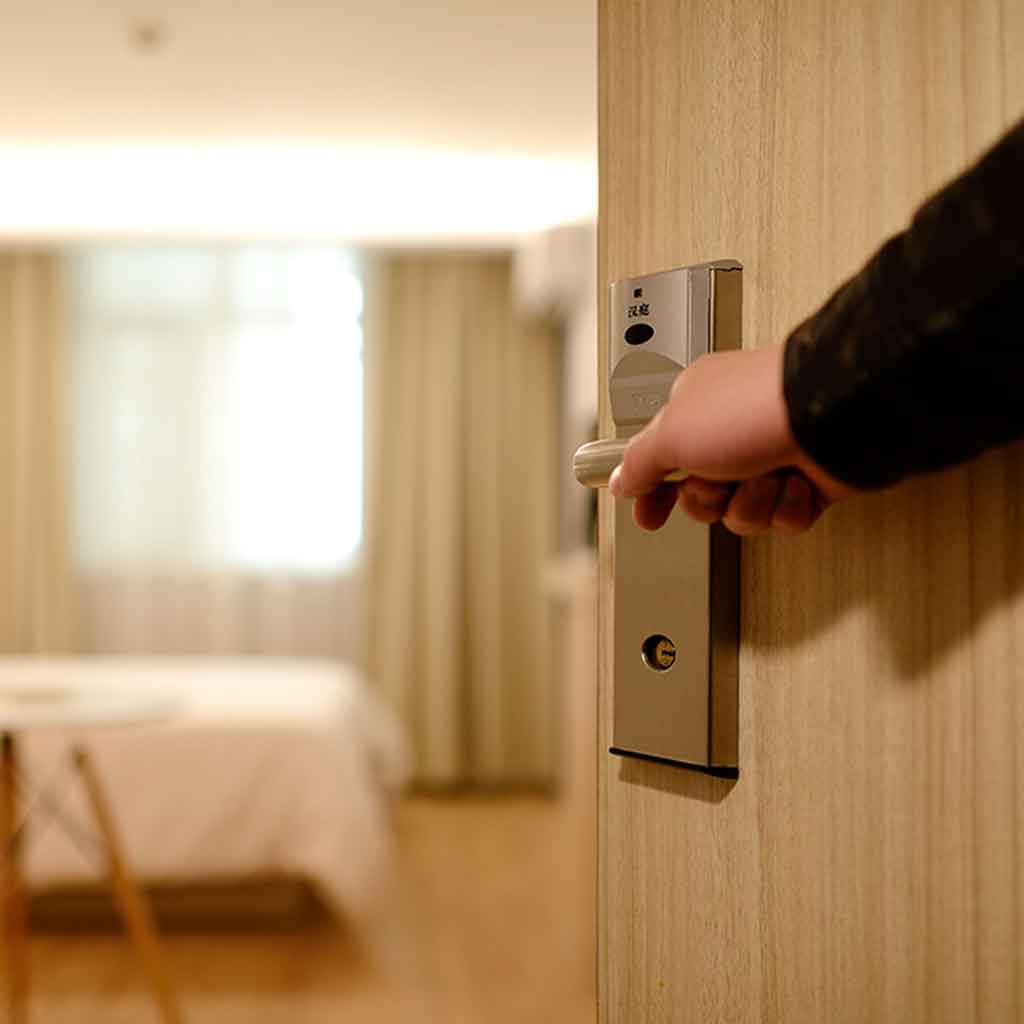 If you're taking a long haul, multi-day road trip, you're gonna need to stop at some point to get rest and take a shower.
I mean, I hope you're gonna shower. No one wants to get stuck in a car with a stinky person.
If you prefer to schedule your overnight stops ahead of time, check out the Airbnb app for a place to stay.
Rates for AirBNB rooms or homes are often less than a hotel, plus you'll often have at-home amenities, like a kitchen or a private pool.
AirBNB is also great for finding a place to stay in areas where there might not be any hotels that meet your needs.
I LOVE the options AirBNB has for filtering out hotels that don't have essentials such as smoke detectors, wide hallways for a wheelchair, or a crib.
TIP: Get $40 off your first AirBNB booking PLUS $15 toward an AirBNB Experience if you use my AirBNB link.
If you prefer to be super spontaneous, the HotelTonight app is the best way to find a hotel at last-minute, often at a discount.
For example, while writing this post, I decided I might want to go to New York City THAT NIGHT.
With HotelTonight, I found over a dozen spots with at least 1 room open, and all of them were at a discount.
I even found a room in THE tourist spot of all tourist spots, Times Square, for over $200 less than the usual price!
Best app to find cheap gas: GasBuddy
If the ever-rising price of gas has you worried about sticking to a budget on a road trip, you definitely need the GasBuddy app.
GasBuddy is a super simple app that pulls up all the nearby gas stations, along with their prices.
I can't even remember how many times I've heard "I bet there's another gas station that's cheaper," while on a road trip.
Or "That's a decent price, let's grab gas now," only to find a gas station down the road that's cheaper.
In other words, the GasBuddy app is the best way to make sure you stay on budget and get the best deals on gas.
Best weather alert app: The Weather Channel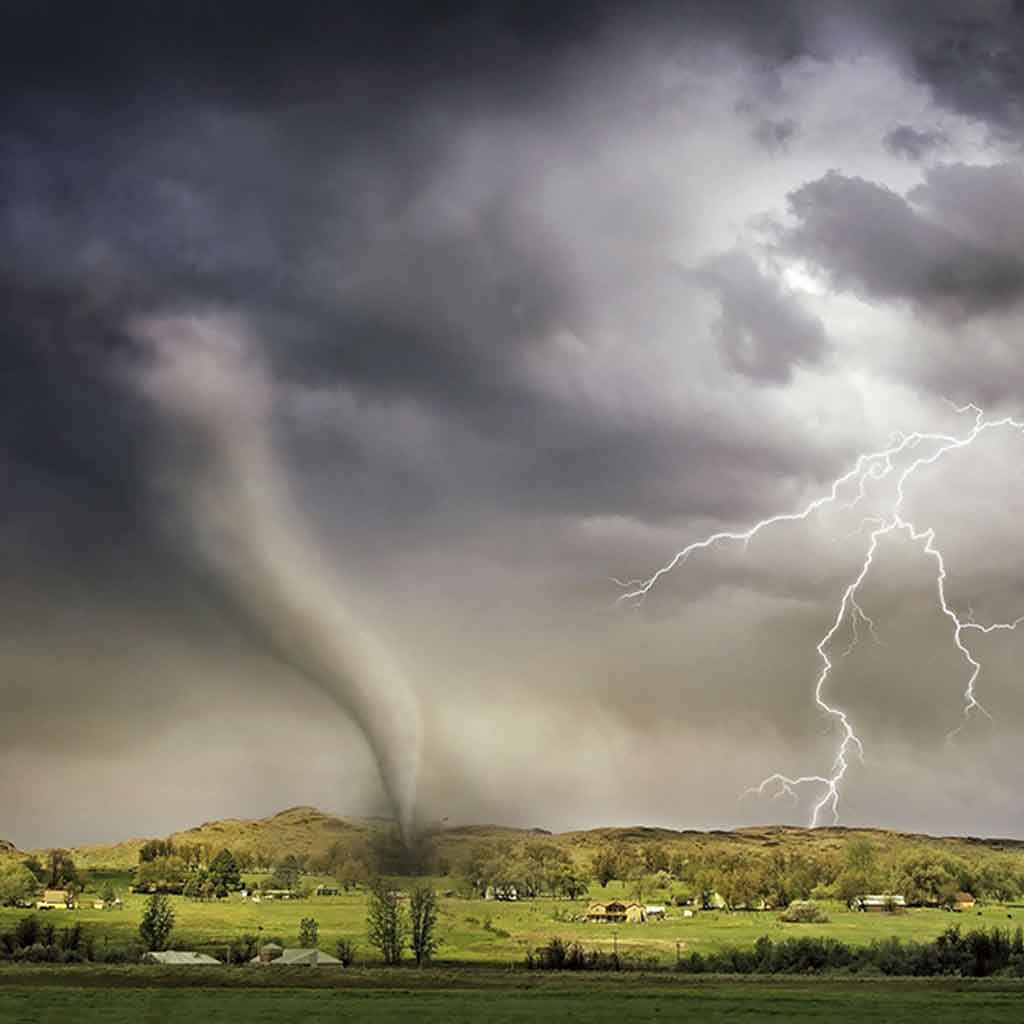 Weather can easily get in the way of a road trip, but it doesn't have to ruin it. Get timely weather alerts with The Weather Channel app.
Yes, every dad's favorite cable TV station has an app, and it's pretty freaking great!
Along with the usual hourly, daily, and weekly rundown of the weather forecast, its detailed notification settings for severe weather (and pollen!) alerts is what makes The Weather Channel an excellent app for road trips.
The details available in The Weather Channel app can help you plan a break or readjust the time you want to leave to avoid a bad storm or pull off the next exit to find shelter.
I received a notification on my phone while I was writing this post about a thunderstorm that was due to roll in within 20 minutes. Sure enough, a t-storm rolled in about 20 minutes later.
Best safety app for road trips: Roadside Assistance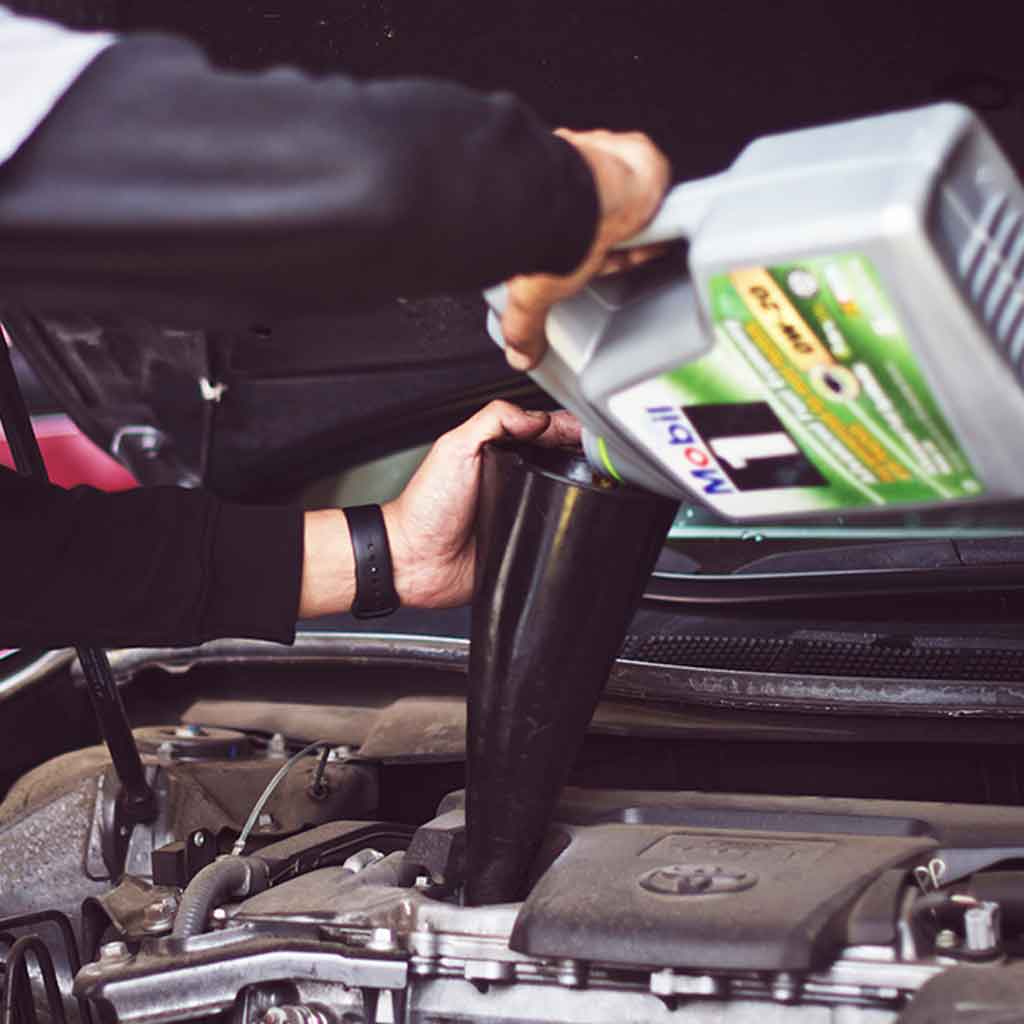 For any road trip, it's a good idea to have a plan if your car breaks down.
Some people opt for subscriptions to OnStar, AAA, or similar services.
For those of you that don't subscribe to one of those services, the Roadside Assistance app is a great way to find a towing company or repair shop super quick.
The landing page of the Roadside Assistance app automatically displays the nearest assistance provider. However, you can also tap over to a map that displays all options in your location.
It's simple, but that's what makes this app a winner. The design helps you focus on getting help quickly, in a time when you're likely to feel stressed.
Another option for roadside assistance apps is to look into whether your auto maker (Ford, Toyota, etc) or auto insurance provider has an app that includes roadside assistance options.
I haven't tried any of these myself, but I recommend looking into this option. This is especially important if your auto maker or auto insurance provider has restrictions on where you can get your car serviced.
Best toll calculator app: TollCalc and TollGuru [TIE]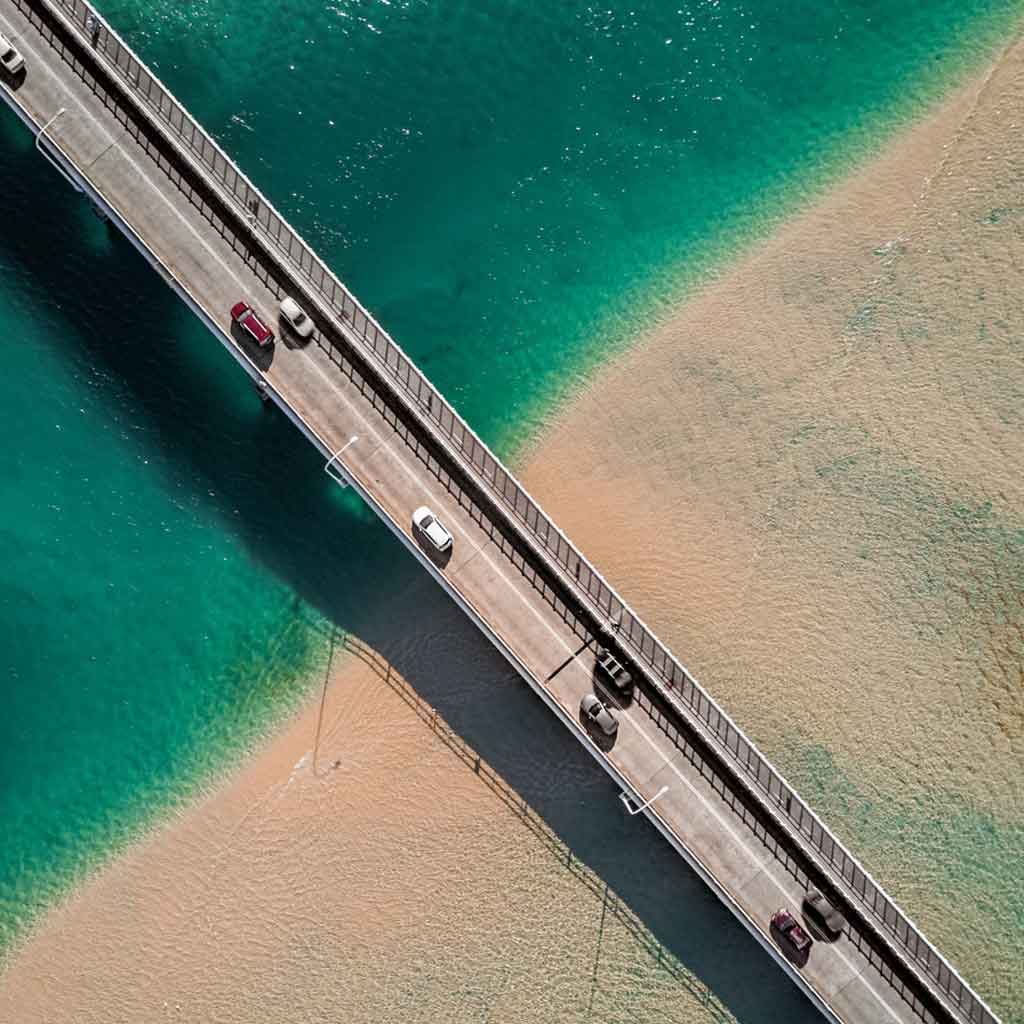 This is one area where there is room for improvement as far as app solutions are concerned. I don't think there's a clear winner for this category.
Since this is a big need for road trippers, I'll go over the apps I tested, as well as what I did and didn't like about them so you can make an informed decision on which app to use.
I checked out a variety of apps ahead of my most recent road trip and narrowed it down to 2 apps to test: TollCalc and TollGuru.
Toll Calc was a little finicky with addresses. The first address I entered wasn't found, but it pulled up a wrong route instead of a clear error message.
Once I was able to get the start and end points in correctly, it showed a tally for all tolls along my route, in cash.
It made no mention of using the local electronic toll device, EZ Pass, which gives drivers a discounted toll rate. Maybe EZ Pass declined to sponsor them. Ha!
TollGuru was also correct with the toll calculation, but only displayed the tally for EZ Pass.
Since we weren't using EZ Pass, I had to tap on each toll spot along the route and add up the cash total on my own.
Not a huge deal, but at the same time, it's a poor user experience. Someone who isn't familiar with EZ Pass might take the EZ Pass tally as the total regardless of payment type, which could result in not having enough cash on hand for tolls. Yikes.
What are your favorite apps for road trips?
Before you leave, save this post to Pinterest, then tell me your favorite apps for road trips in the comments, so I can check them out!
This post was originally published on September 8, 2018. It was most recently updated on August 4, 2019.