Vegas, the city that never sleeps, is known for its bright lights, glamorous casinos, luxurious hotels, and sizzling nightlife.
Whether you are visiting Sin City for a bachelor or bachelorette party, a girls' weekend, or a romantic getaway, packing the right clothes and accessories is essential.
In this blog post, I'll provide you with some tips and suggestions on what to pack and what to wear in Vegas.
Weather in Vegas year-round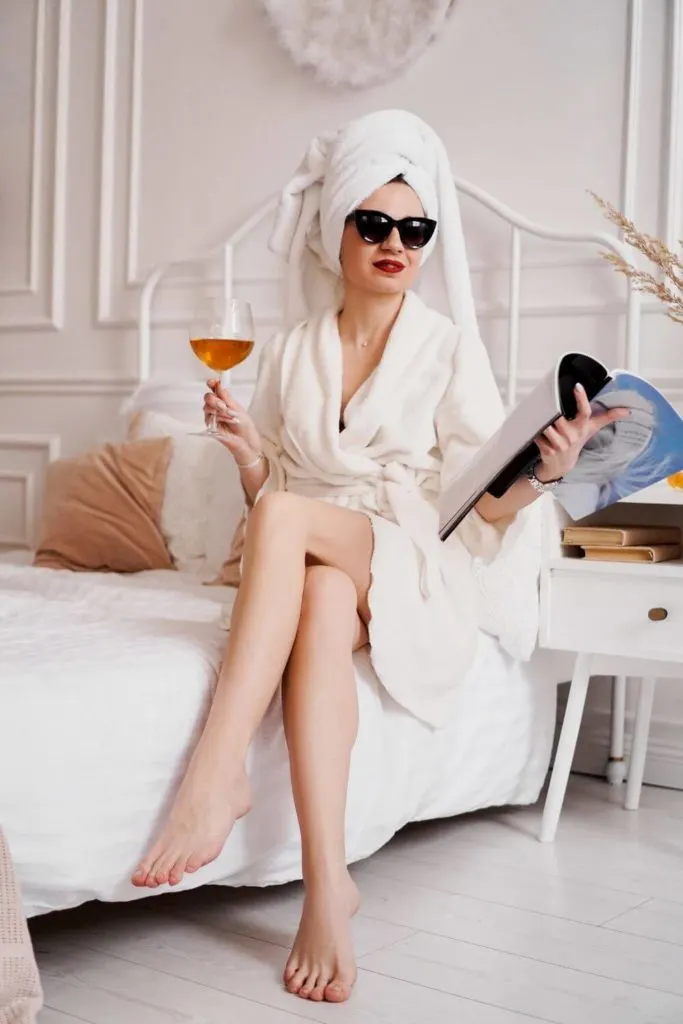 While it's relatively warm in Vegas year-round, it can get quite cool, especially at night during part of the year.
So in addition to the recommended items on what to wear in Vegas above, check out the season you'll be visiting for extra tips on what to pack.
It's important to keep in mind that Vegas can be quite dry throughout the year, as well, so be sure to pack moisturizer, lip balm, and eye drops to avoid discomfort from the dry air.
Lastly, don't forget to pack sunscreen, as the sun can be intense even in the winter months. No one wants a ruined vacation due to sunburn!
Winter (December – February)
Winter in Vegas is relatively mild, with daytime temperatures typically ranging from the mid-50s to low 60s (Fahrenheit).
However, temperatures can drop significantly at night, with lows occasionally reaching the mid-30s. Be sure to bring a jacket or coat for the chilly evenings, as well as pants.
If you'll be wearing a dress at some point, you might also want to pack some chic tights for extra warmth.
Spring (March – May)
Spring in Vegas brings mild and pleasant weather, with daytime temperatures typically ranging from the mid-70s to low 80s.
Nights can still be cool, with temperatures dropping to the mid-50s Fahrenheit (12 Celsius) on occasion.
You may want to pack a light sweater or jacket for the evenings. Personally, I would also throw in a pair of pants or jeans, too!
Summer (June – August)
Summer in Vegas is scorching hot, with daytime temperatures soaring into the triple digits on the regular.
It's essential to pack lightweight, breathable clothing such as shorts, tank tops, and sundresses.
You may also want to pack a light sweater or jacket for the air-conditioned indoor spaces.
Fall (September – November)
Fall in Vegas is mild and pleasant, with daytime temperatures typically ranging from the mid-70s to low 80s.
The nights are cool, with temperatures dropping to the mid-50s or lower, so it's a good idea to pack a sweater or light jacket.
What to Wear in Vegas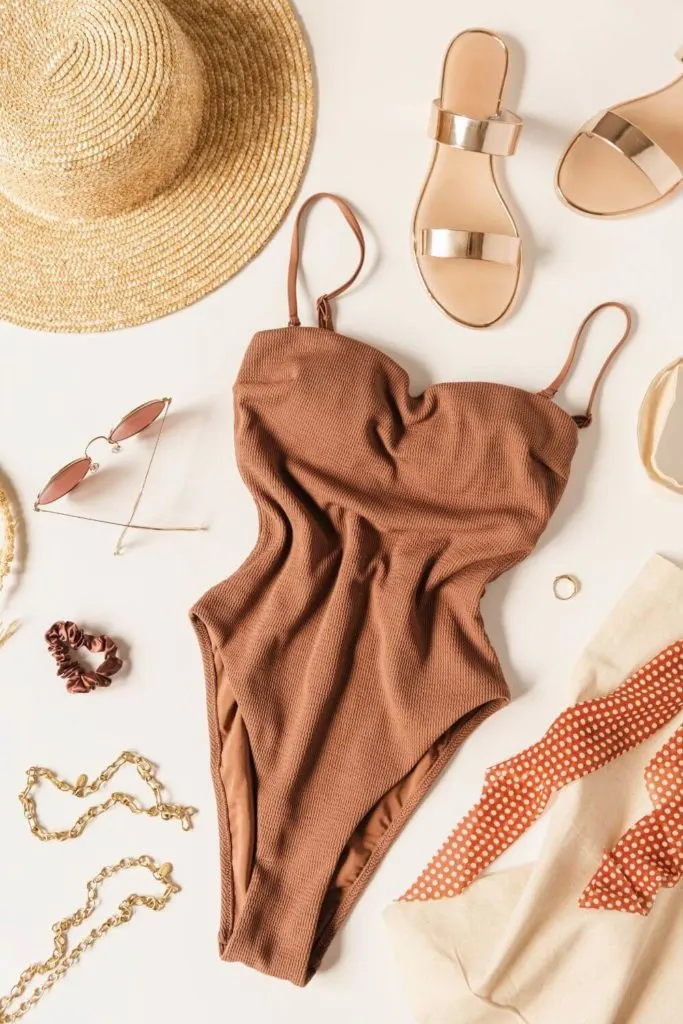 Vegas can be scorching hot during the day, and chilly at night, so make sure to pack accordingly.
For daytime activities, lightweight clothes such as shorts, skirts, crop tops, t-shirts, and tank tops are ideal.
Activewear dresses, cotton sundresses, linen sets, or good ol' denim shorts and a breezy top are all perfect options for the ladies.
For men, shorts and a t-shirt or polo shirt will do just fine. Button-down collared shirts, especially linen ones, are a great option if you need something a touch more formal.
For nighttime, the main thing to keep in mind is: dress to impress!
Ladies can't go wrong with a little black dress, chic jumpsuits, dressy tops, and pants or skirts.
For men, nice jeans or dress pants, along with a polo shirt or short sleeve button-down shirt are what I see most.
There's a pretty sizable Hawaiian community in Vegas, so aloha shirts are always welcome, too!
Don't forget to pack a light sweater or jacket for the cooler evenings.
Club wear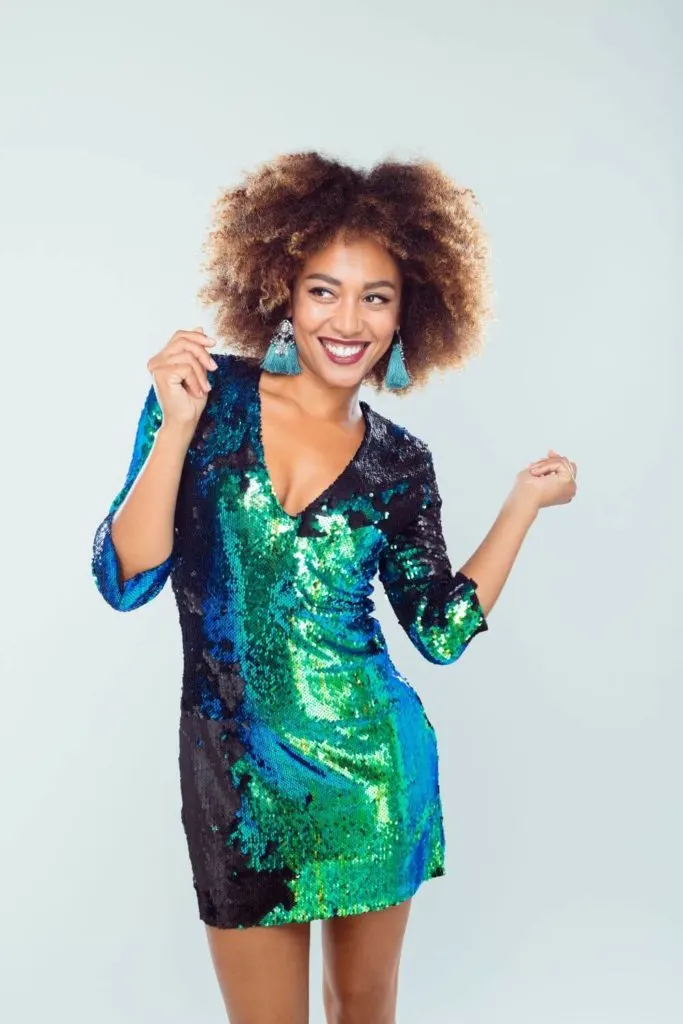 Vegas nightlife is legendary and clubbing is a must-do activity at least once in your lifetime.
For women, bodycon dresses, crop tops, and high-waisted skirts are ideal.
For men, dress pants, a dress shirt, and dress shoes are appropriate. Some clubs won't let you in with sneakers and definitely not flip-flops, FYI!
The rules have relaxed a bit given how popular it is to wear sneakers these days, but some clubs still don't allow them.
Don't forget to pack a jacket or blazer to keep warm on the walk between the clubs.
Formal wear
If you plan on going to a fancy dinner or a show, packing formal wear or cocktail attire is a must.
For women, a gown, cocktail dress, or dressy jumpsuit is ideal. I love to rent something special from Rent the Runway for this!
For men, a suit or dress pants with a dress shirt and tie is appropriate. Don't forget the dress shoes.
Swimsuits and cover-ups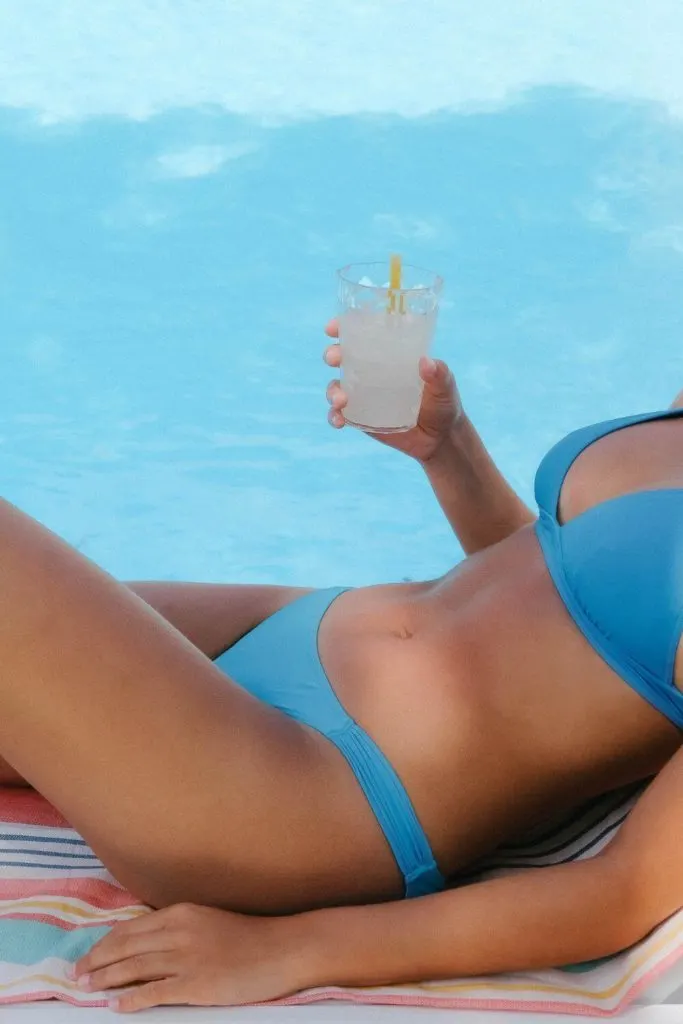 Vegas is known for its incredible pools and club-like pool parties, so make sure to pack your swimwear, cover-up, and sunscreen.
A beach bag or tote is also handy to carry your essentials such as sunglasses, a book, and a water bottle.
If you'll be going to one of the dayclubs or pool parties, you'll want to go all out with your swimwear.
Just like the club scene, it is dress to impress at these places.
Wear your fave swimsuit and a chic cover up, like a bikini and sarong with wedge flip flops or crochet dress over a solid one-piece.
Guys – just don't wear tattered swim trunks, please.
Accessories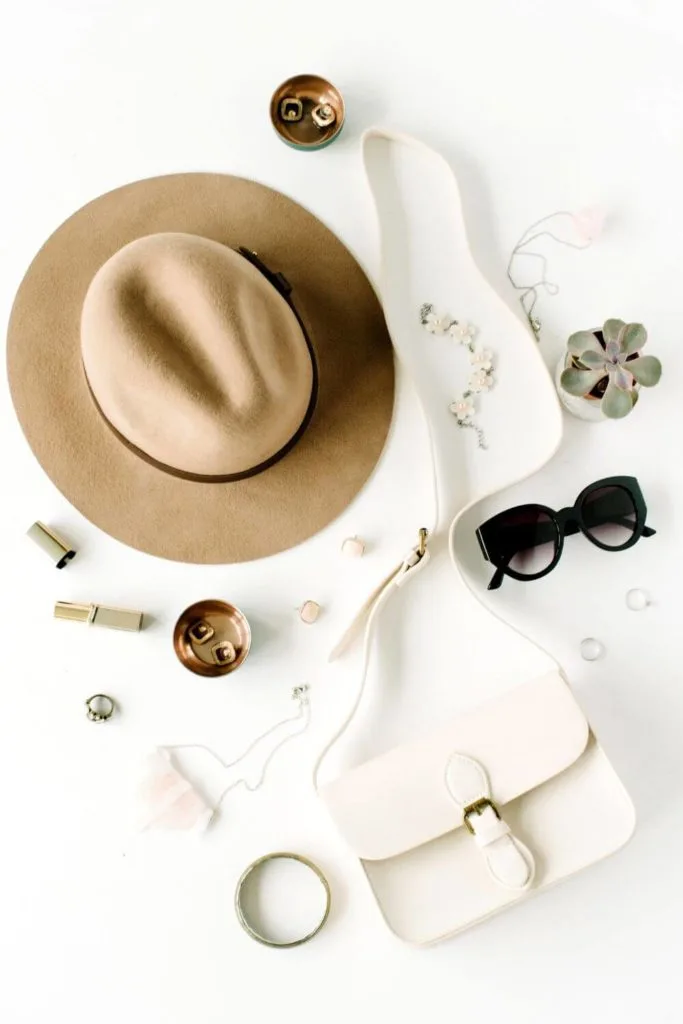 Accessories can make or break an outfit, and in Vegas, they are essential.
Bring sunglasses and a hat for daytime activities.
In the evenings, consider packing a clutch or small cross-body bag that can hold all your essentials.
Personally, I recommend leaving expensive jewelry at home. Instead, pack your fun statement jewelry, cocktail rings, and classic pieces, like gold hoops.
A refillable water bottle is a good idea, too – especially if you plan on going for a hike, day trip to a national park, or sit out by the pool under the sun all day.
Bottled water is super expensive, not to mention terrible for the environment. So do yourself a favor and bring your favorite refillable water bottle!
Shoes
Comfortable shoes are a must when walking around the strip, but you also want to pack some stylish options for the evenings.
For daytime activities, sneakers or sandals are perfect. You'll likely also want a pair of shoes for the pool, such as flip flops or slides.
For the evening, pack some heels or dressy sandals that will elevate your outfit.
I try my best not to overdo it on packing too many shoes, so go for 1-2 pair that you can mix and match with any outfit. I usually bring a pair of gold or black heels or wedges.
Shop this post
Ready to get started with packing for your trip to Vegas? Check out my top picks on what to wear in Vegas in the shopping widget below.
What will you wear in Vegas?
In conclusion, packing for Vegas can be a fun and exciting task. If you're a bit of a fashionista, you'll love showing off your favorite outfits in Las Vegas!
Make sure to bring comfortable clothes and shoes for daytime activities, formal wear for fancy dinners and shows, stylish outfits and accessories for the evenings, and swimwear for pool parties.
With the right clothing and accessories, you can fully immerse yourself in the Las Vegas experience.
Have fun and remember – what happens in Vegas, stays in Vegas (even if that's no longer their marketing slogan)!
Next up, check out these posts for more Las Vegas travel tips:
---
About the author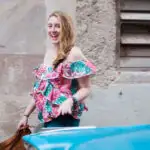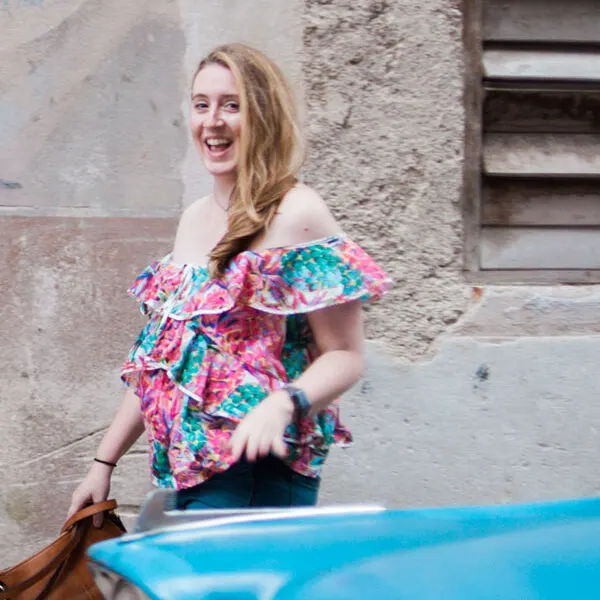 Meg Frost is a Boston-based travel blogger that helps people embrace technology to make vacation planning and traveling wicked easy, affordable, and fun.
She holds an M.A. in Journalism from Northeastern University and B.S. in Communication & American Studies from University of Miami.
---
This post was originally published on March 23, 2017. It was last updated on April 11, 2023.