Yes friends, Paris really is a city of dreams, romance, and lots of charm.
But, in my opinion, so is the rest of France!
If you're headed to Paris on an upcoming vacation, I highly recommend taking a day trip or two to see what I mean.
The rail system is efficient and affordable, making it super easy to see more than just Paris.
If you're not sure where to go, check out my guide on the best day trips from Paris by train that are perfect for a quick escape from the city of love.
The best day trips from Paris by train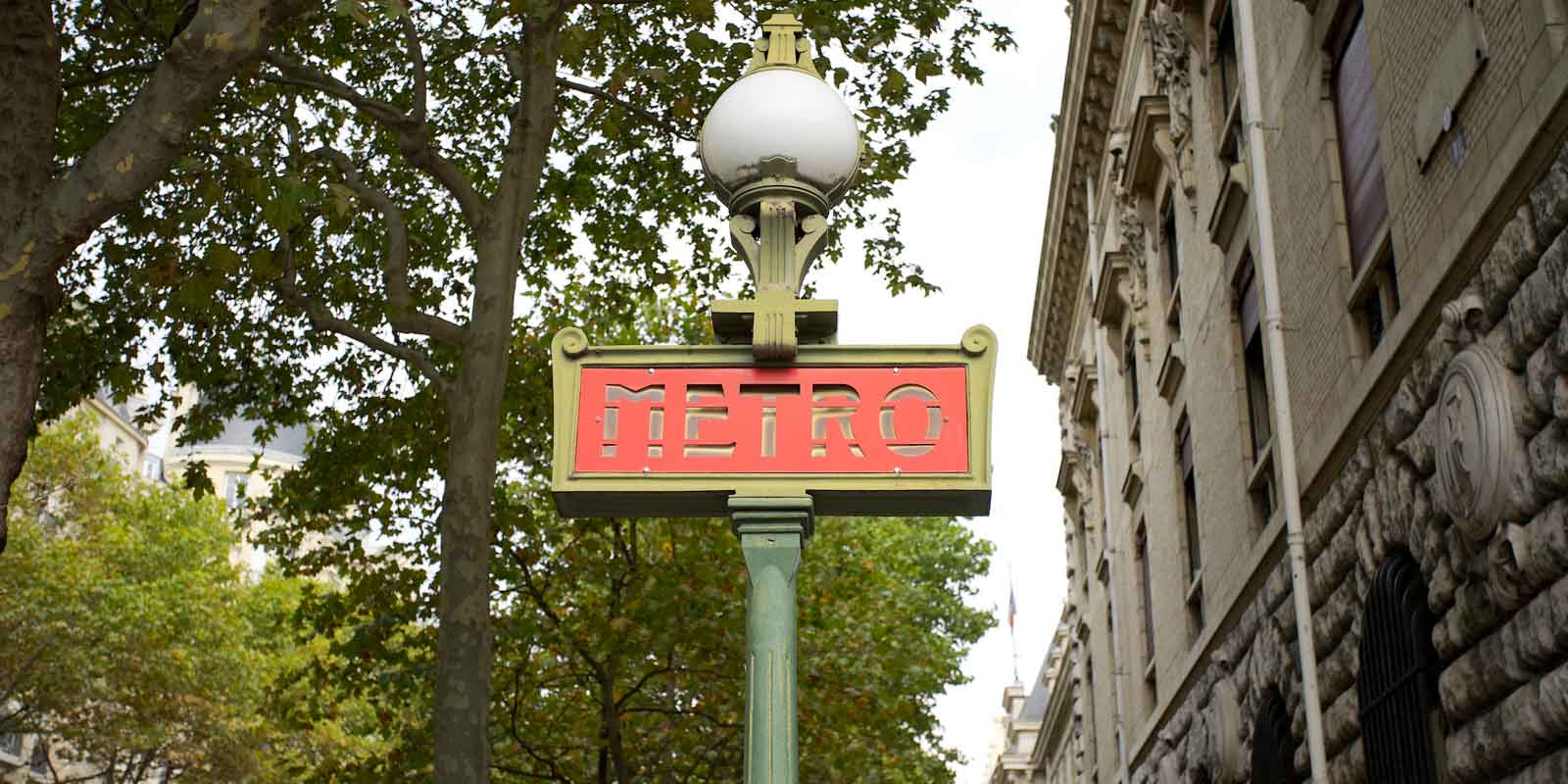 Before we dig in, let's chat about taking the Paris metro and commuter train.
Unless you live in a big city, I totally understand that you might not have experience or confidence in traveling by train.
As a Boston resident, I'm a regular user of the subway (aka the T) and commuter rail. I found the Paris metro system to be super easy to navigate, even for beginners.
To help you out, check out my post on how to use the Paris Metro. My tips will help you get around and outside Paris with ease!
Paris to Chantilly – 30 min.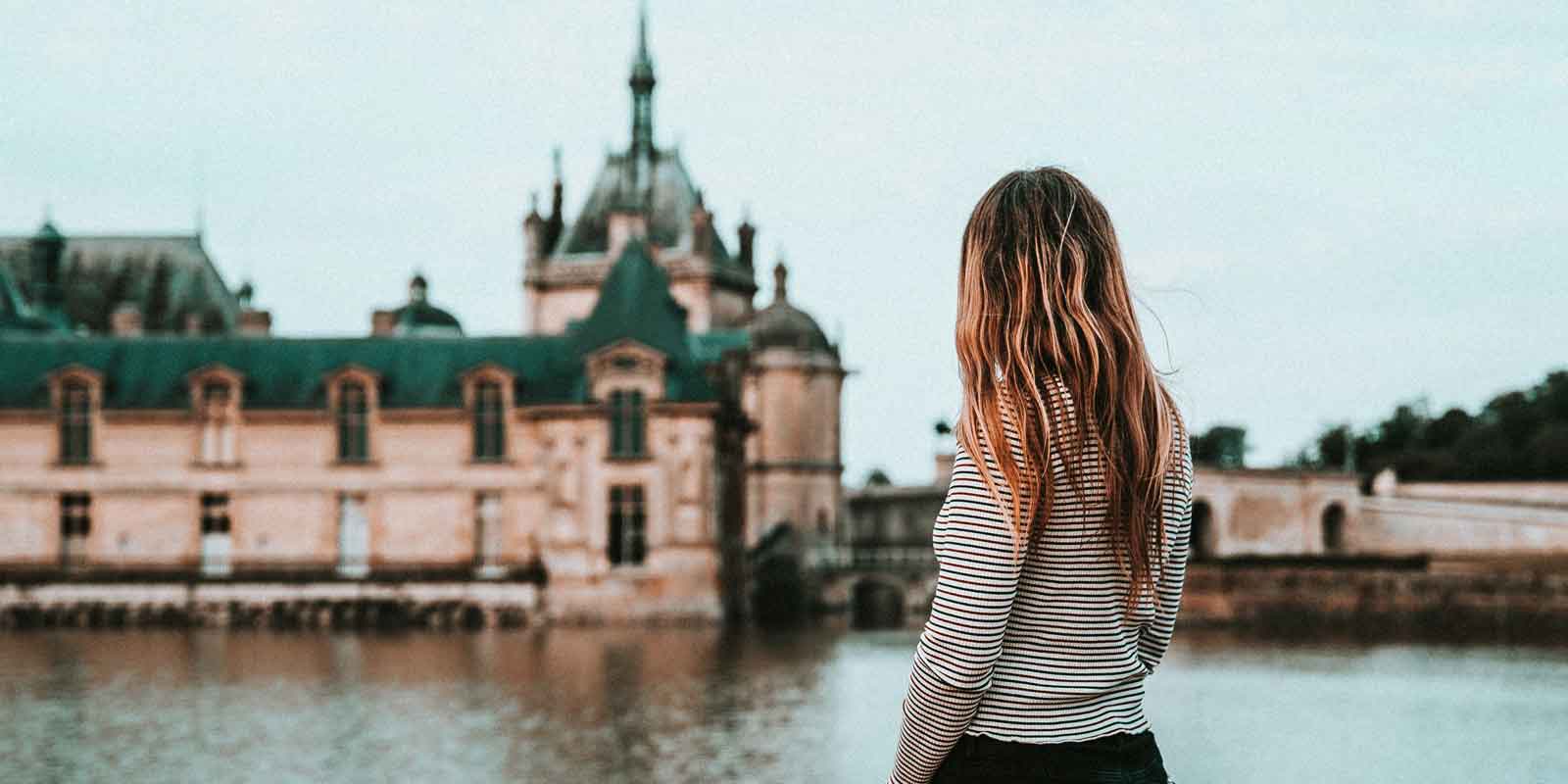 Chantilly is home to Château de Chantilly, one of many châteaux that the public can tour in and around Paris.
The Great Stables and Living Museum of the Horse is also a notable attraction in Chantilly.
There are over 2 dozen types of horses housed at Chantilly, with daily equestrian demonstrations.
Antiques and art are also featured prominently.
The Paris to Chantilly train takes roughly 30 minutes.
It leaves from the Gare du Nord station in Paris and arrives at the Chantilly-Gourvieux station.
Paris to Chartres – 2 hours
Chartres is a lovely day trip Southwest of Paris.
The Paris to Chartres train takes anywhere from an hour and a half to 2 hours, depending on which station you leave from.
The biggest or most well-known attraction in Chartres is the Chartres Cathedral.
The Chartres Cathedral is a UNESCO World Heritage site and supposedly houses the tunic worn by Mary when she gave birth to Christ.
For a unique attraction, head over to La Maison Picassiette.
This unique home and all of its furnishings are covered in recycled glass and pottery pieces, creating wonderful mosaic art.
The work was done by the late Raymond Isidore, who lived in the home until his death.
It took Isidore nearly 30 years to completely cover everything on his property with his art.
Paris to Colmar – 2.5 hours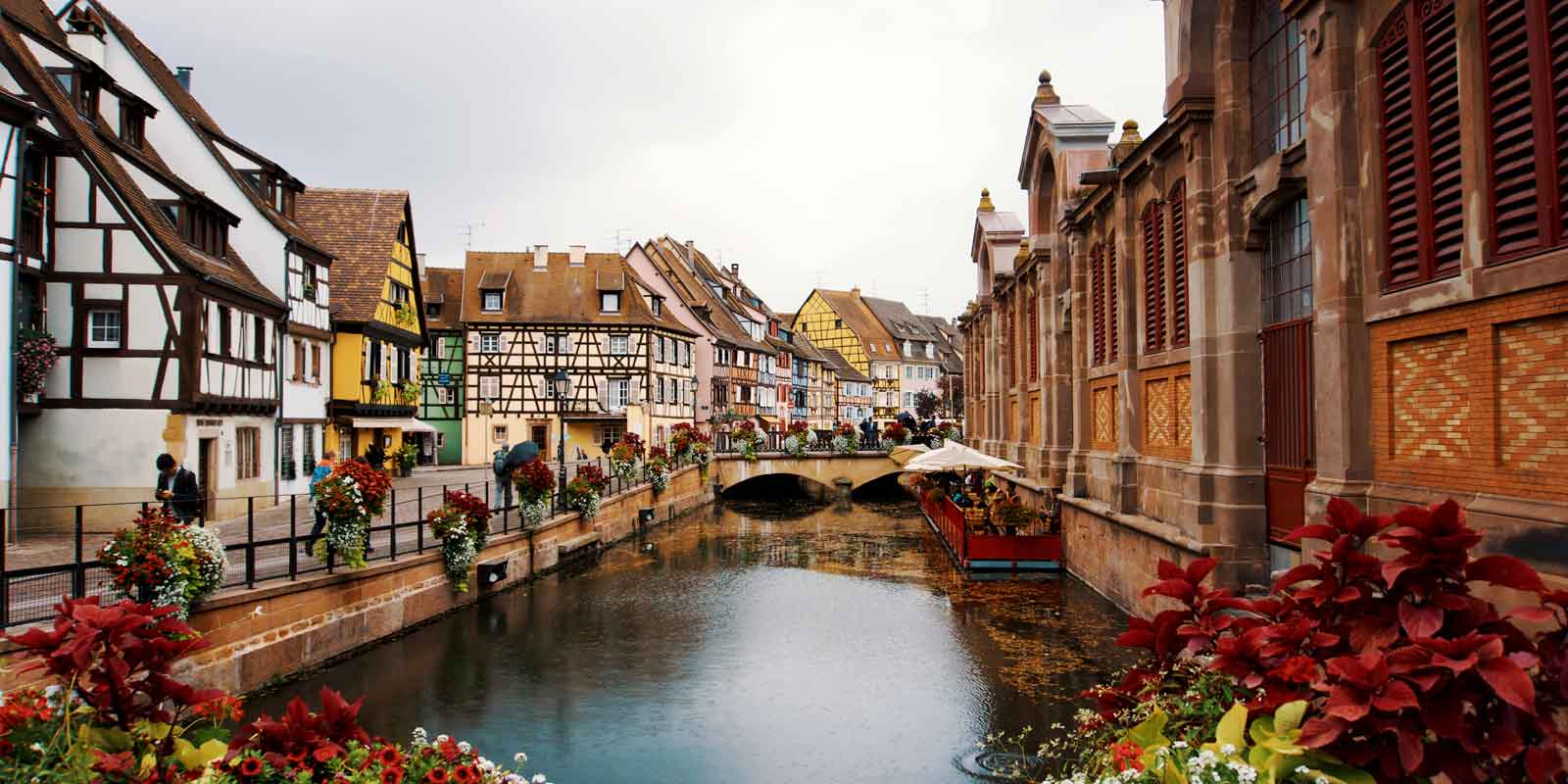 Colmar is the cutest, sweetest medieval town in Northeastern France, right on the border of Germany.
It looks like it was plucked out of a Disney movie!
In fact, many people say it was the inspiration for the hometown of Belle, from Beauty & the Beast.
If you're only in Colmar for the day, my recommendation is to tour the town's architecture.
The homes look like gingerbread houses, and there are tons of churches, synagogues, fountains, and other structures to admire.
The Paris to Colmar train takes roughly two and half hours.
The train leaves from Gare de l'Est station in Paris and takes you to Bahnhof Colmar station in Colmar.
The length of the journey can vary, so I recommend choosing a route ahead of time to make the most of your time.
Paris to Fontainebleau – 45 min.
The Château de Fontainebleau was once a residence for many French royals, such as Marie Antoinette.
Today it is a museum that features opulent artwork and furnishings, as well as several gardens.
The best time to visit Fontainebleau is in the Spring and Summer.
During the warmer months, there are horse-drawn carriage rides, homemade ice cream, canoeing, and hot air balloon rides.
The Paris to Fontainebleau train leaves from Gare du Lyon station.
To visit Fontainebleau, get off at Thomery station.
The journey only takes about 45 minutes, making it ideal for a day trip.
Paris to Strasbourg – ~2 hours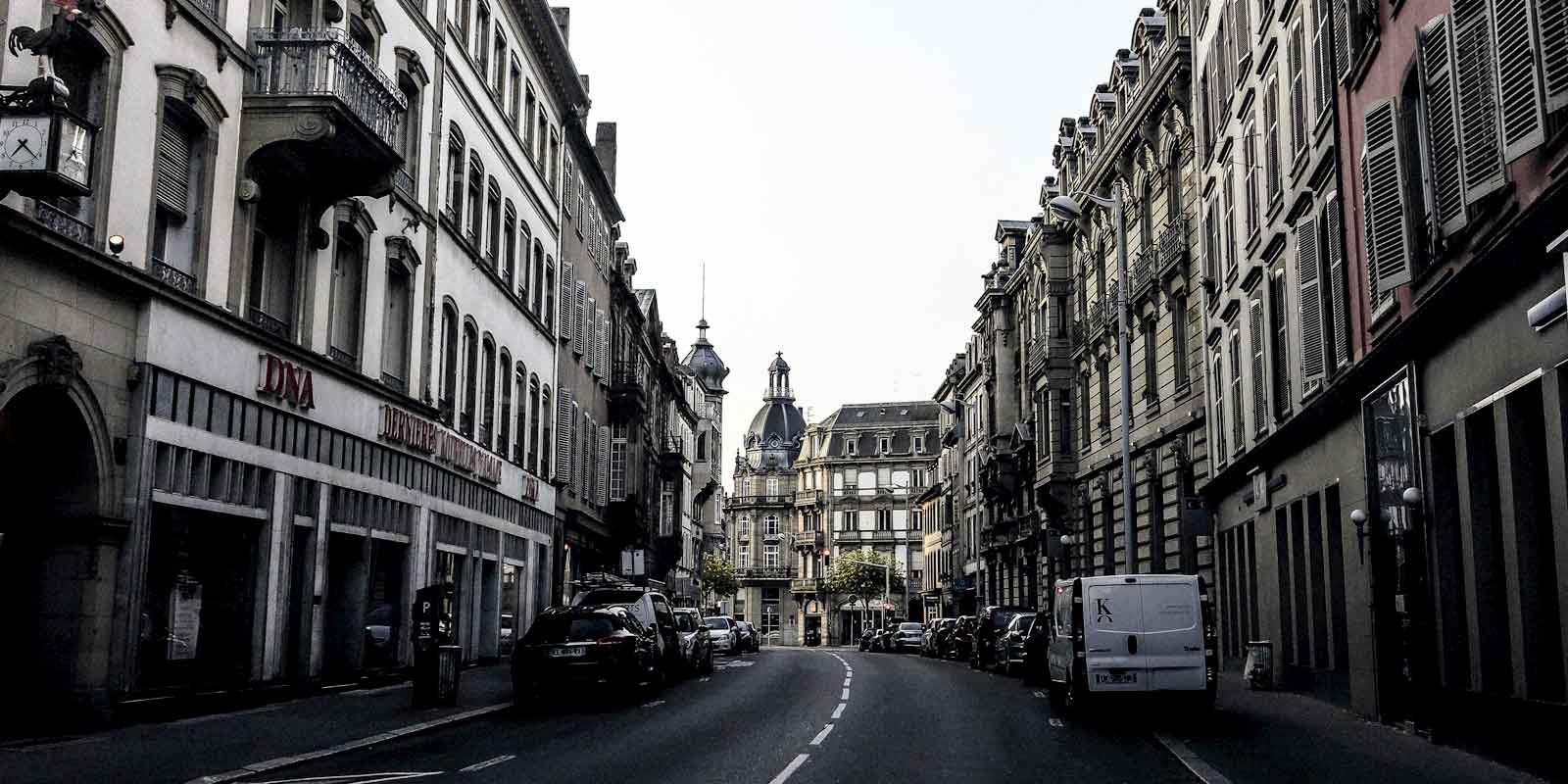 On the way to Colmar is another adorable French town called Strasbourg.
The center of Strasbourg is a UNESCO World Heritage site due to its blend of French and German culture.
It is surrounded by water, technically making it an island, too!
The Paris to Strasbourg train takes anywhere from an hour and 45 minutes to two hours and 15 minutes.
It leaves from the Gare de l'Est station in Paris and arrives in Strasbourg station.
Paris to Versailles – 1 hour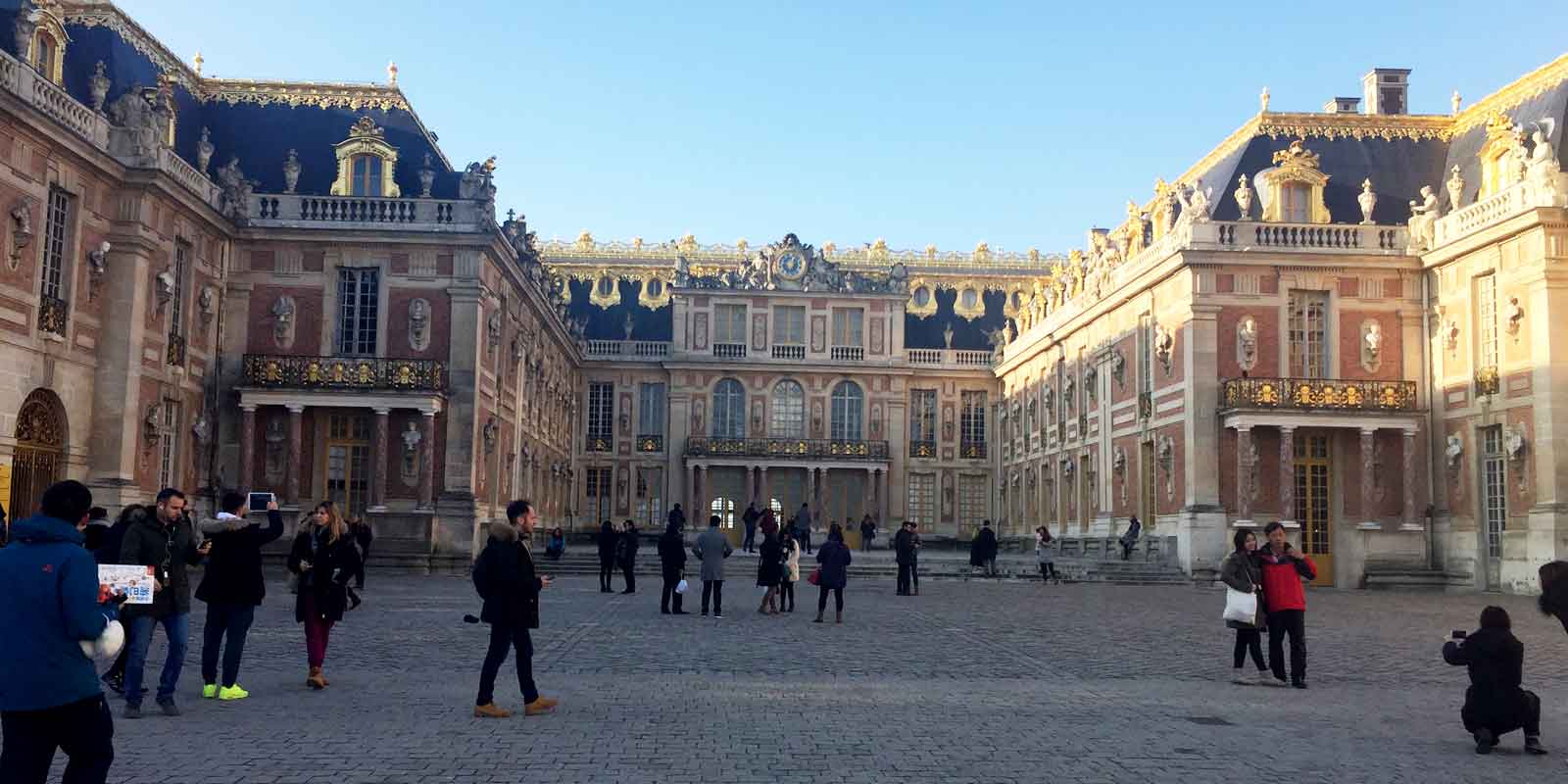 Another famous royal residence that you can easily visit by train is the Château de Versailles (also known as the Palace of Versailles).
Depending on which station you leave from, the train from Paris to Versailles will take you an hour to an hour and a half to get there.
Take the RER C train from Paris. Get off at the Château-Versailles / Rive-Gauche train station, which is just a few minutes walk to the Château de Versailles.
The Paris Museum Pass includes entrance, so you can hop in line once you get there.
Otherwise, you have to purchase your ticket first before getting in the entrance line.
My biggest tip is to arrive EARLY because the entrance line gets insanely long super quick!
I went in the Winter, arrived in the late morning, and still waited several hours to get in.
Disneyland Paris day trip by train – 45 min.
Disneyland Paris includes 2 Disney theme parks, Disneyland and Walt Disney Studios.
Disneyland is much like Disneyland in California or Magic Kingdom in Florida, with lots of classic characters and princesses.
Walt Disney Studios is much like Hollywood Studios in Florida.
The two parks are located outside Paris city limits in Marne-la-Vallée, but is very easy to get to via train.
To get to Disneyland Paris, take the RER A train out of Gare de Lyon station to Gare Marne la Vallée Chessy station.
The train from Paris to Disneyland Paris leaves should take about 45 minutes, but be sure to leave enough time to get to Gare de Lyon if you aren't staying nearby.
Day trip to Champagne from Paris – 1.5 hours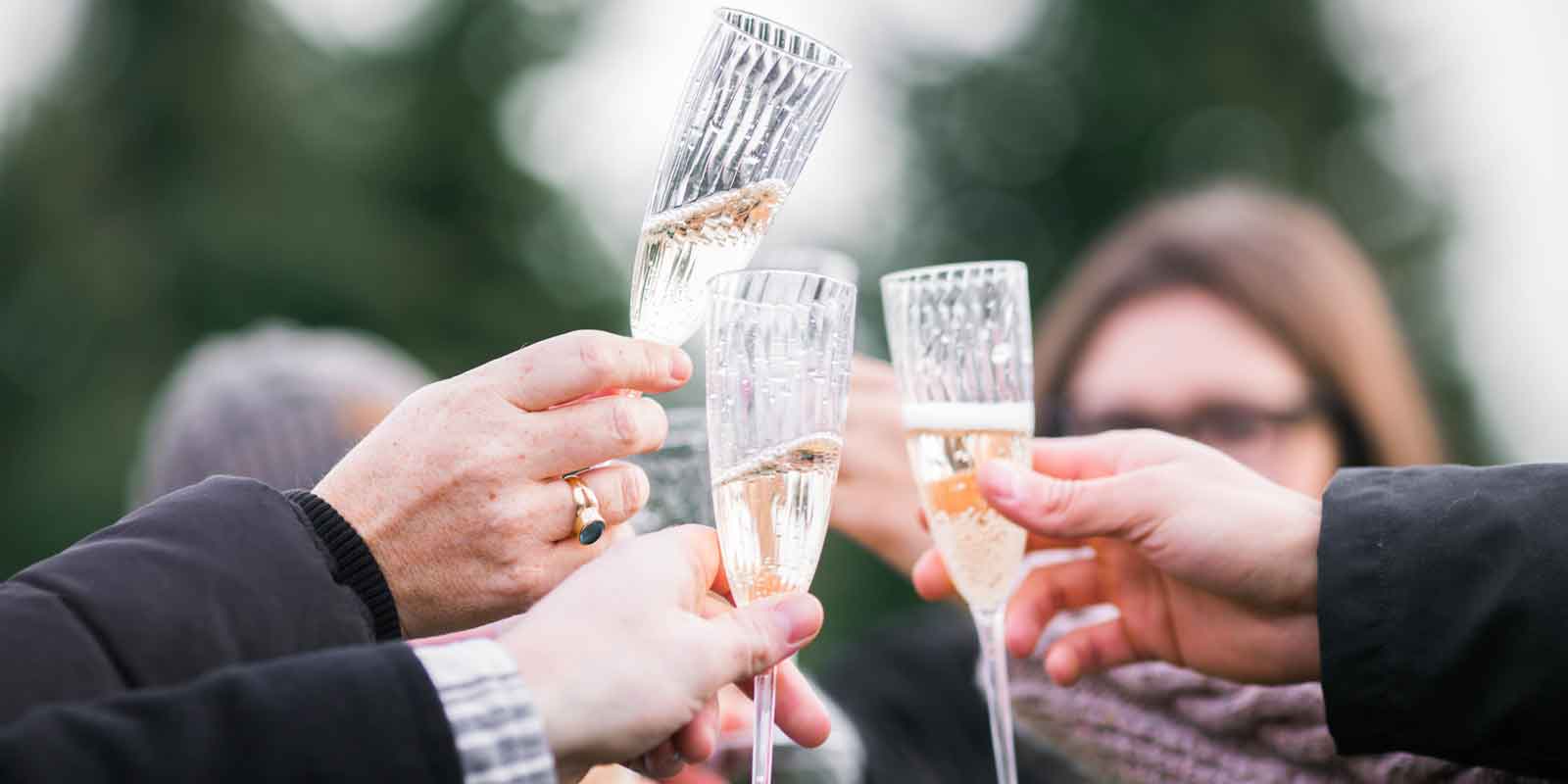 The bubbly drink known as Champagne hails from the Champagne region of France. In fact, champagne must be made in Champagne in order to be officially labeled as champagne.
This wine making region is also a newly-minted UNESCO World Heritage region.
So, as you might guess, one of the top reasons people visit the Champagne region of France is to hit up a handful of vineyards or Champagne houses for a tasting tour.
I suppose some might be there to see a few cool buildings too.
Anyway, the top towns I recommend visiting in Champagne are Reims and Épernay.
Paris to Reims – 45 min.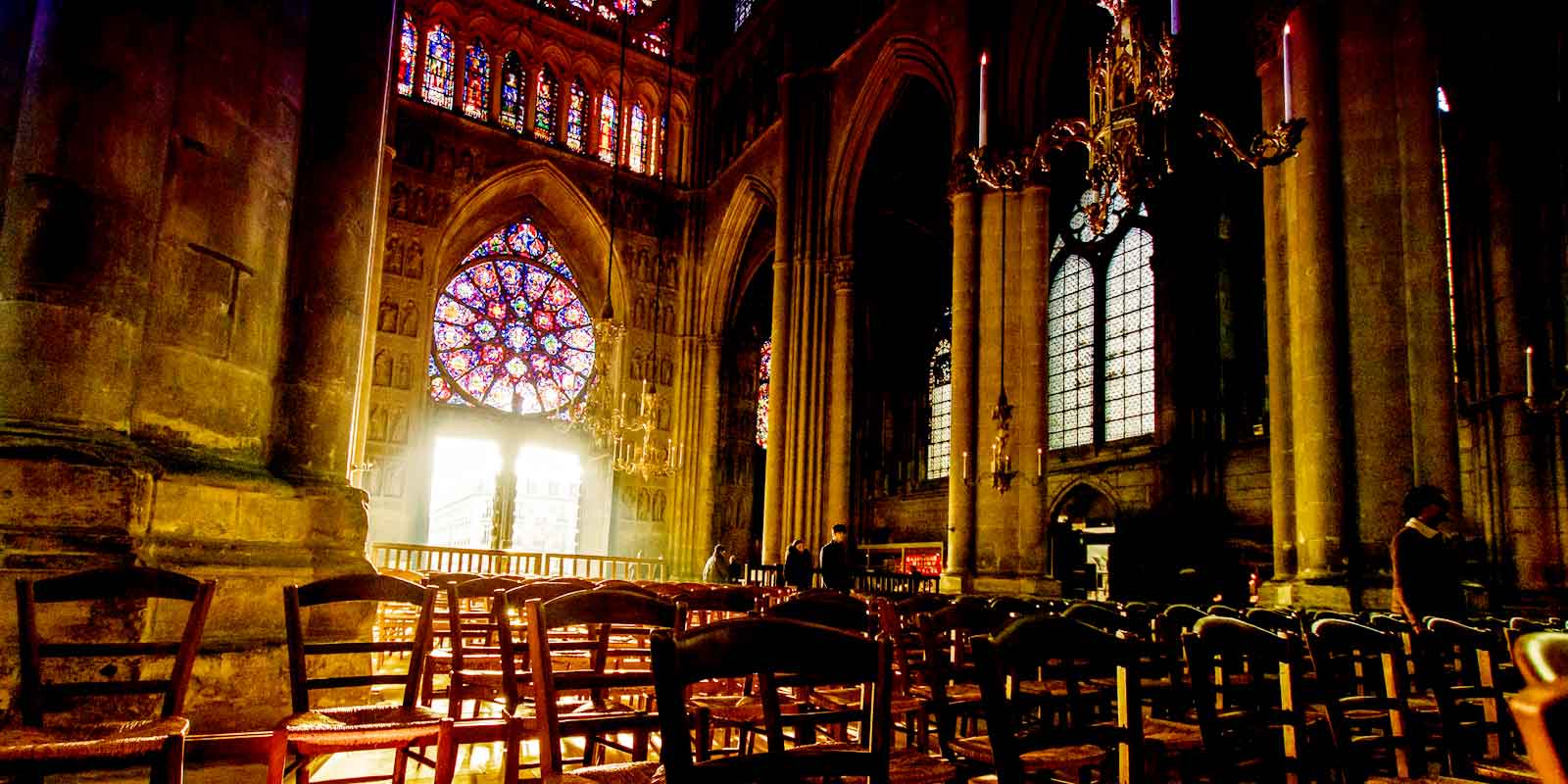 Reims, located about 45 minutes from Paris by train, is probably the most popular day trip in the Champagne region.
Champagne houses in Reims include the ever popular Vueve Cliquot Ponsardin and Taittinger.
Reims is also home to 3 UNESCO World Heritage sites.
The Notre Dame Cathedral of Reims and the Palace of Tau are two such sites.
The cathedral was used for the coronation of France's past kings, while the palace is where said kings resided during the coronation.
The third site is the former Basilica and Abbey of Saint Remi.
Both buildings can be toured and there's also a museum nearby.
Paris to Épernay – 1.5 hours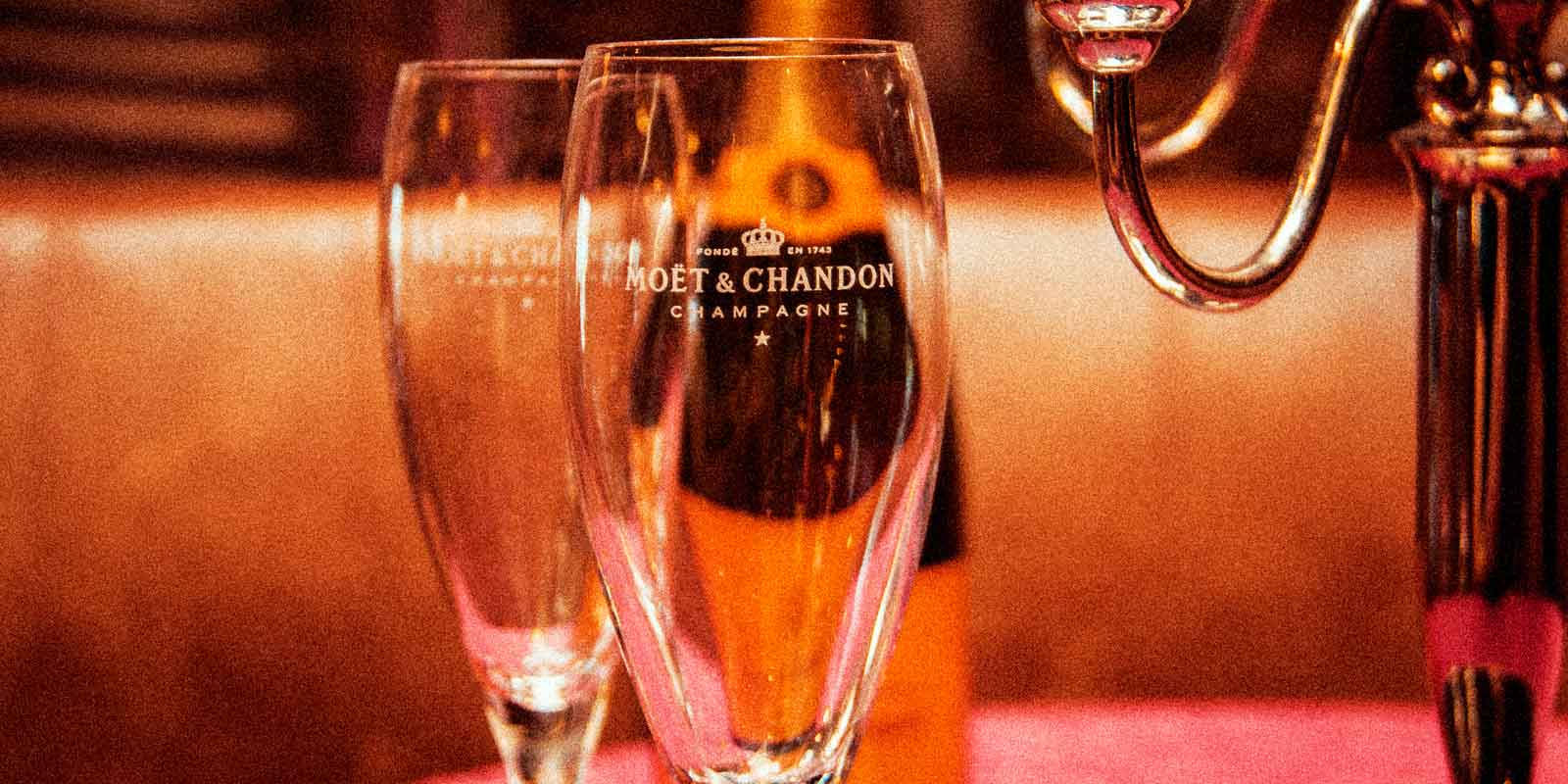 Épernay is another well-known town to visit in the Champagne region.
While there are a few lovely churches that you can visit, the main attraction in Épernay is visiting champagne houses.
Perhaps the most known champagne houses in Épernay are Moët Chandon and Perrier.
If you're staying on foot, I recommend heading to the Avenue de Champagne and hopping from house to house.
Moët and Perrier are just 2 of the several champagne houses on this avenue.
The Paris to Épernay train takes just under an hour and a half.
The train leaves from Gare l'Est station in Paris.
You'll want to get off at the Gare d'Épernay station to visit Épernay.
Paris to Giverny – 1 hour
Giverny was the home of famous Impressionist painter, Claude Monet.
His home is preserved as a museum, and you can also visit the many gardens filled with water lilies and other scenery that he painted.
If you are a fan of Impressionist art, be sure to stop by the Museum of Impressionism, as well.
The train from Paris to Giverny leaves from Gare Saint Lazare station in Paris.
The ride takes about an hour to get to the Vernon-Giverny station.
Paris to Belgium day trip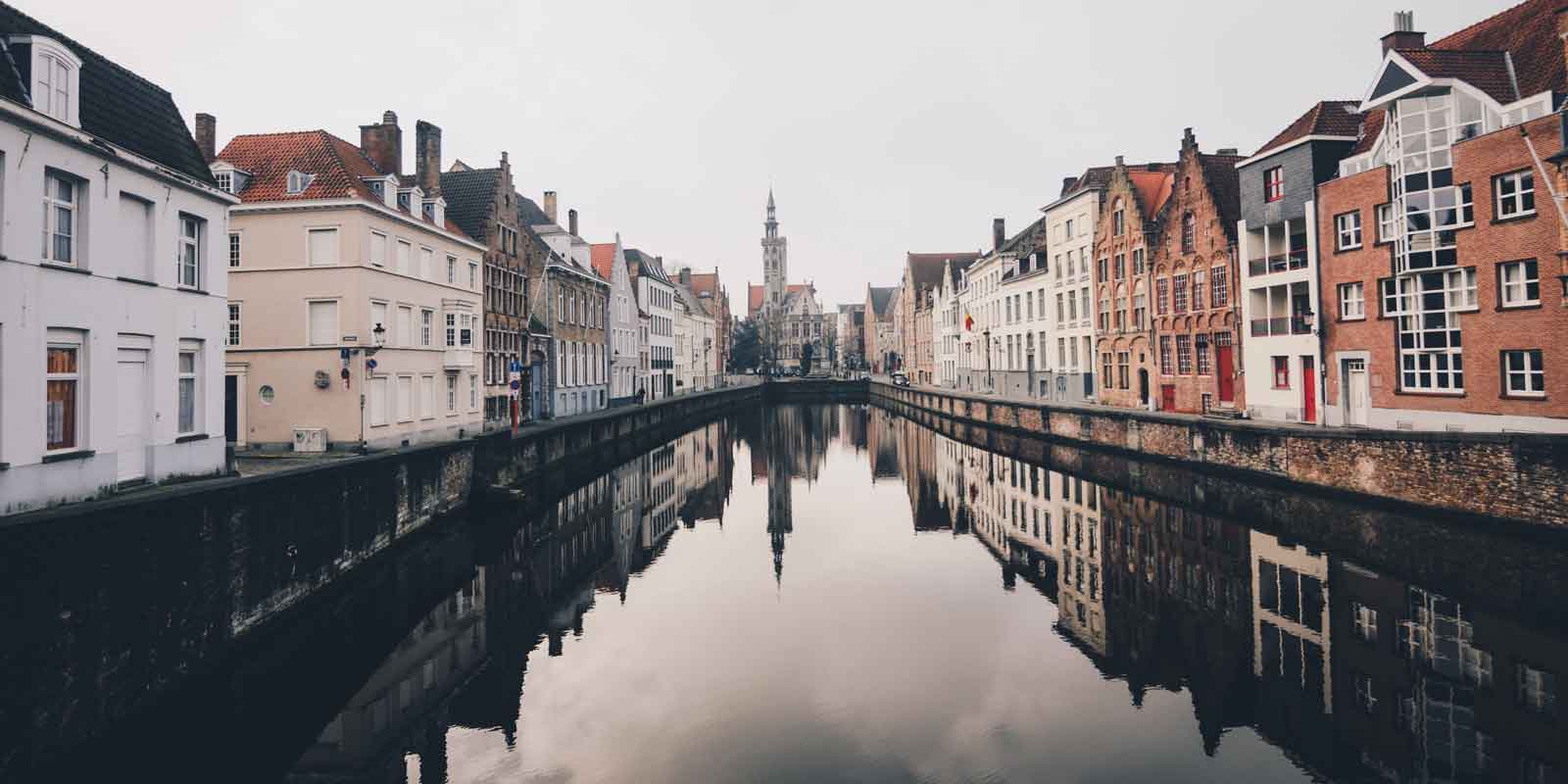 While in Paris, why not take a day trip to visit another country? It's totally doable!
Belgium is quite close and very accessible via train from Paris. I recommend checking out Bruges or Brussels.
Paris to Bruges – 2.5-3 hours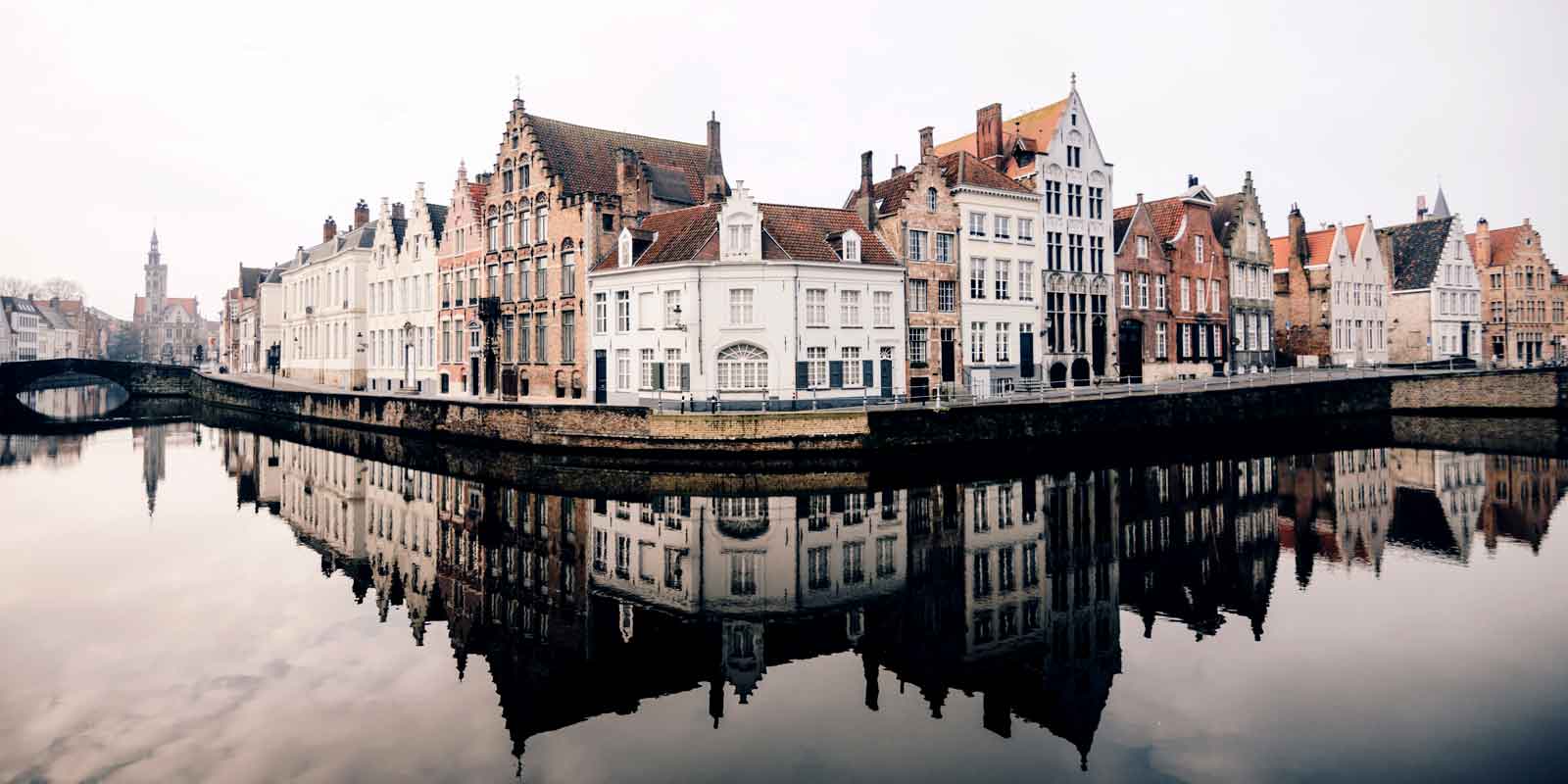 Bruges, also known as Brugge, is a lovely UNESCO World Heritage City that showcases Gothic architecture.
A visit to Markt, the central plaza in Bruges is a must for first time visitors.
There are also several buildings that can be toured, such as the Belfry of Bruges and the Church of Our Lady.
Bruges also has a few oddly interesting museums, such as a museum dedicated to french fries and another about torture.
Like I said, odd yet interesting!
The Paris to Bruges train time varies, depending on what time you leave.
The express train takes about 2.5 hours. The non-express train will take a little over 3 hours.
The Paris to Bruges train leaves from the Gare du Nord station in Paris and takes you to the Gare du Bruges station.
A train ticket costs around $35, but can fluctuate.
Paris to Brussels – 1.5 hours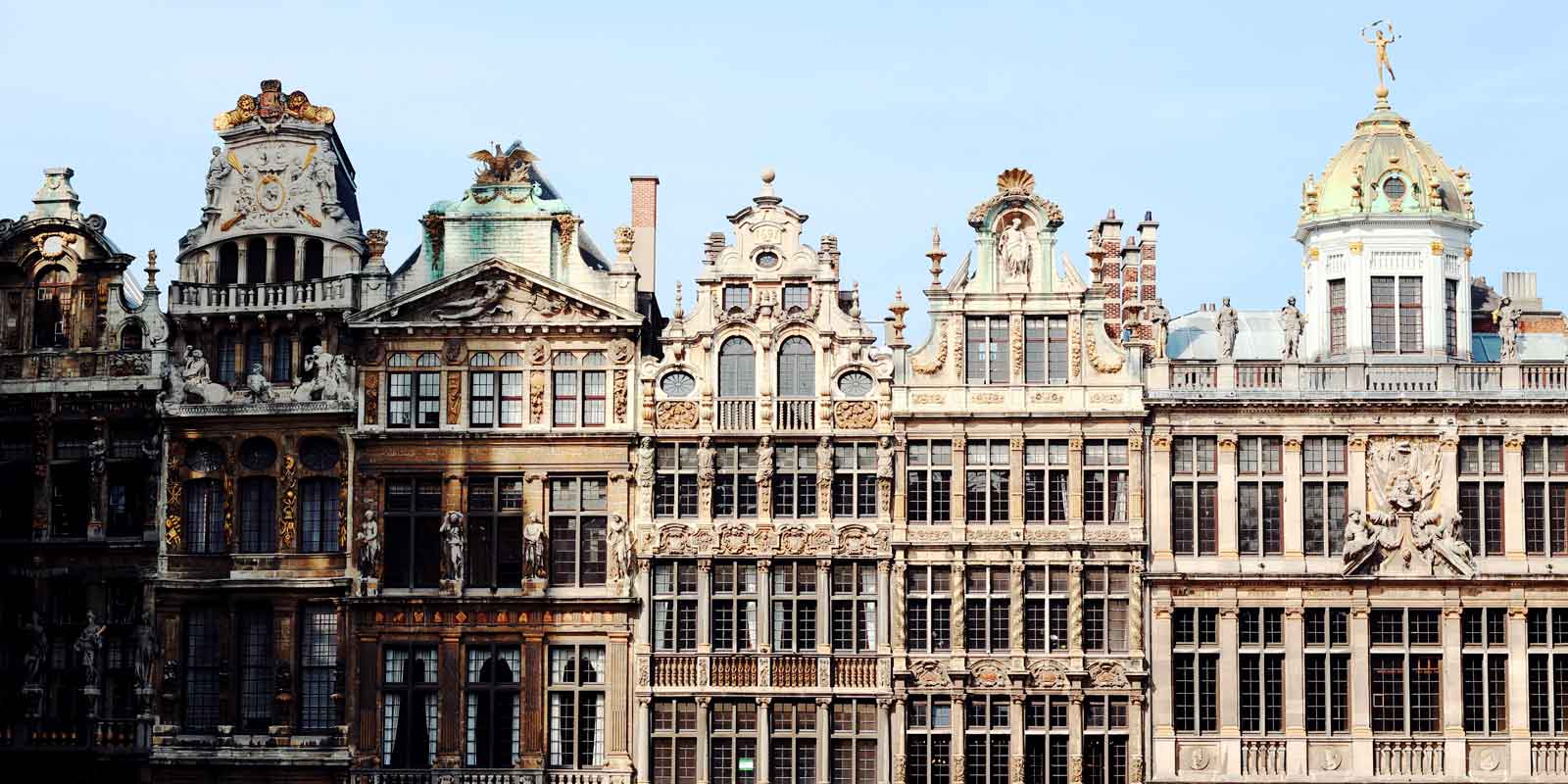 If the journey from Paris to Bruges seems a bit too long for you, consider Paris to Brussels instead.
The Paris to Brussels train only takes a little over an hour and a half.
The ticket costs vary, but start at $35.
The train leaves from Gare du Nord station in Paris and takes you to Bruxelles Midi station in Brussels.
Art lovers will want to visit Monts des Arts, a lovely complex with museums, theaters, a gorgeous garden, a library, and other sites devoted to the arts.
If you're more into history or Europe's royal families, check out the Palace of Coudenberg Palace and the Royal Palace of Brussels.
Both sites are massive, so you could easily spend your day split between the 2.
Another hot spot to check out in Brussels is the Grand Place, otherwise known as the central square in Brussels.
In Grand Place, you'll find lots of lovely buildings to gawk at, restaurants, and shops. There are often events set up in the square, as well.
For those that enjoy odd attractions, check out Mini Europe, a park where famous structures across Europe exist in miniature form.
Day trip to London from Paris by train – 2.5 hours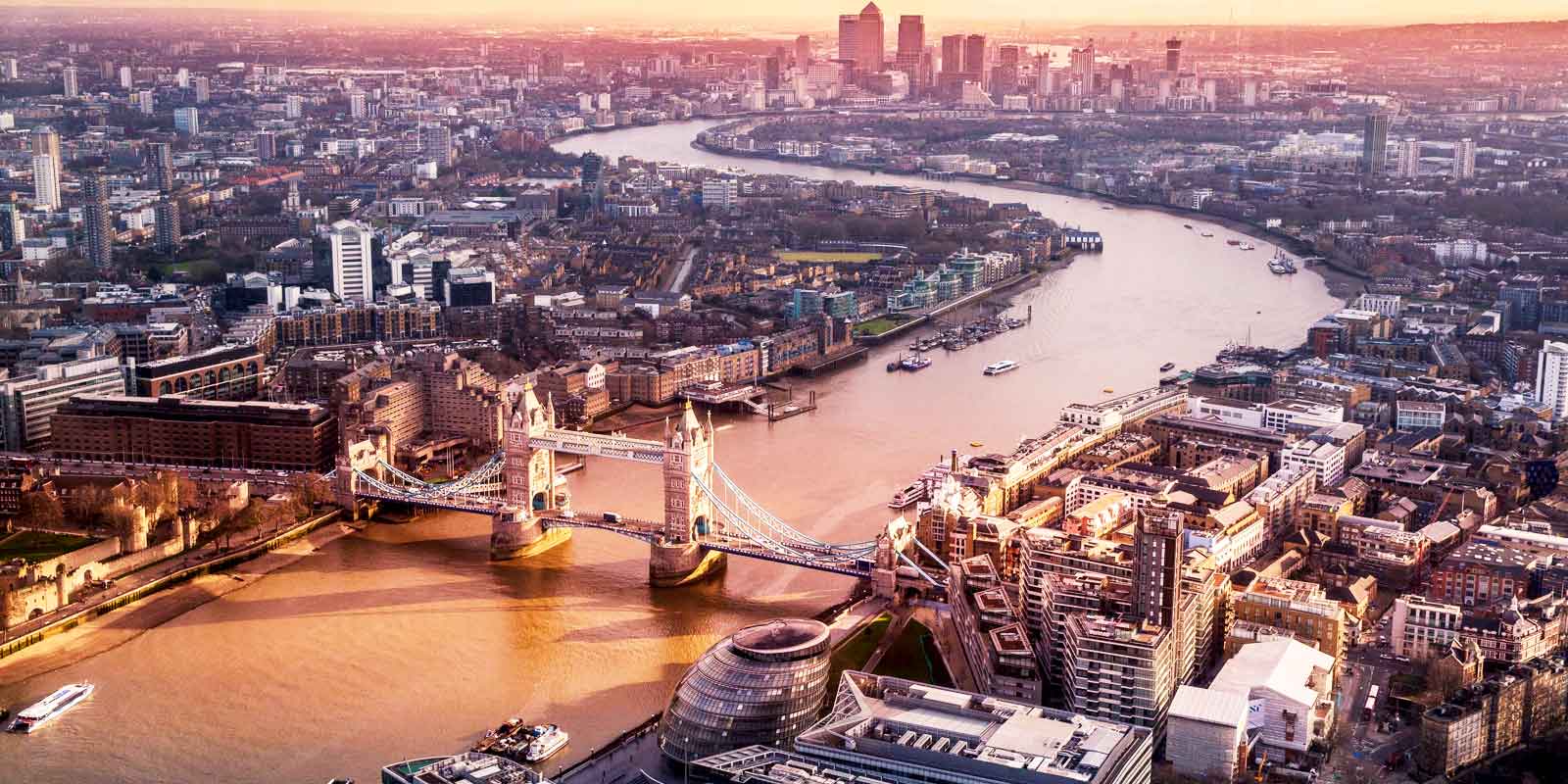 London might be one of the most popular day trips from Paris, especially for those visiting from outside Europe.
The best way to get to London from Paris is via the high-speed Eurostar train through the chunnel, a tunnel that runs under the English Channel.
The Paris to London train takes just under two and a half hours.
The train leaves from Gare du Nord station in Paris and arrives at London's St. Pancras station.
Looking for some fun things to do while you're in London? Check out the Warner Bros. Studio Tour London – The Making of Harry Potter.
Which day trips from Paris by train are you planning to take?
Now that you have a handful of ideas on where you can go nearby Paris by train, I hope you'll add a few day trips on your vacation to France.
As for the rest of your trip to France, be sure to check out my post on all of the amazing things to do in Paris, for help with planning out the rest of your trip.
This post was originally published on February 3, 2017. It was last updated on November 12, 2018.