Are you looking to visit the beautiful and romantic city of Paris, France?
There are so many things to do in this glamorous metropolis that it can be downright overwhelming trying to pick a place (or places!) to stay.
But don't worry, I've got you covered with a comprehensive guide on where to stay in Paris, France, including the best areas, accommodations, and things to do nearby.
Read on for the best neighborhood picks, attractions, and accommodation tips that you need while planning your dream trip to Paris!
Tips for Choosing Where to Stay in Paris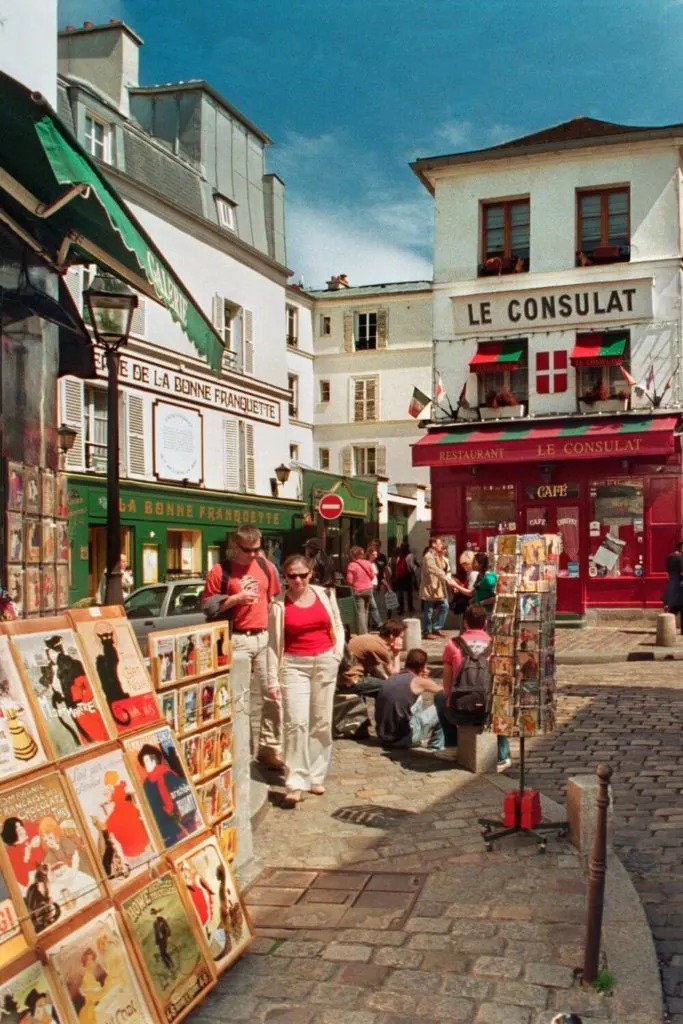 When deciding where to stay during your visit to Paris, it can be overwhelming because there's so much to love about the City of Light.
From the storied ability of blending history with modern chic, to its multitude of delicious treats and its many castles, museums and riverbanks – you'll never be bored in Paris.
To make the decisions easier, consider choosing an accommodation located near a metro station as this will help save time and money when exploring the city.
Planning ahead is also key since special events may cause rates to spike or hotels to fill up quickly.
For some added luxury, look for hotels offering amazing views of famous sites like the Notre Dame Cathedral or the Eiffel Tower.
Finally, reading reviews from fellow travelers can offer insight on what area would best fit your interests and budget, making for the perfect stay in Paris!
Consider location
When it comes to finding the perfect place to stay in Paris, location is key.
With all of the charming attractions, amazing views, and delicious cuisine the city has to offer, you'll want a place that's close enough to get around easily, yet also within your budget.
In Paris there are a number of great neighborhoods with all kinds of accommodations that are close to popular attractions and public transportation.
Whether you're looking for luxury digs or prefer a more affordable option when staying in the City of Lights, make sure you have taken location into account.
Lastly, if your nervous about using public transportation and you don't speak French – no need!
The Paris metro system is very easy to navigate without knowing the local language. Although it wouldn't hurt to learn a few key phrases out of respect.
Anyway, check out my post about how to navigate the Paris Metro for tips on how to get around.
Book in advance
It's always a smart move to book your accommodation far in advance when traveling to any destination, especially Paris.
If you're looking to save money, make sure you do it as soon as possible. Don't wait until the last minute.
Prices will likely increase the closer you get to your trip and if you wait until the last second, it could end up costing you more than if you had just planned ahead.
You might also get stuck staying far from all the things you want to do if all the places within your price range are fully booked!
Don't take the risk and save yourself some money by booking your Parisian accommodations early.
Read online reviews
While many people only leave reviews when they are upset about something, that's not always the case.
I recommend reading online reviews for hotels to get a decent idea about the hotels you're considering booking.
If most of the reviews say the same thing, good or bad, then you can usually bet that what they're saying is true.
This is a great tip to use no matter where you're looking to stay, Paris or elsewhere!
Where to Stay in Paris, France
Now that you've learned the top tips for finding a good place to stay, let's go over the best neighborhoods, or arrondissements, and hotels in Paris.
16th Arrondissement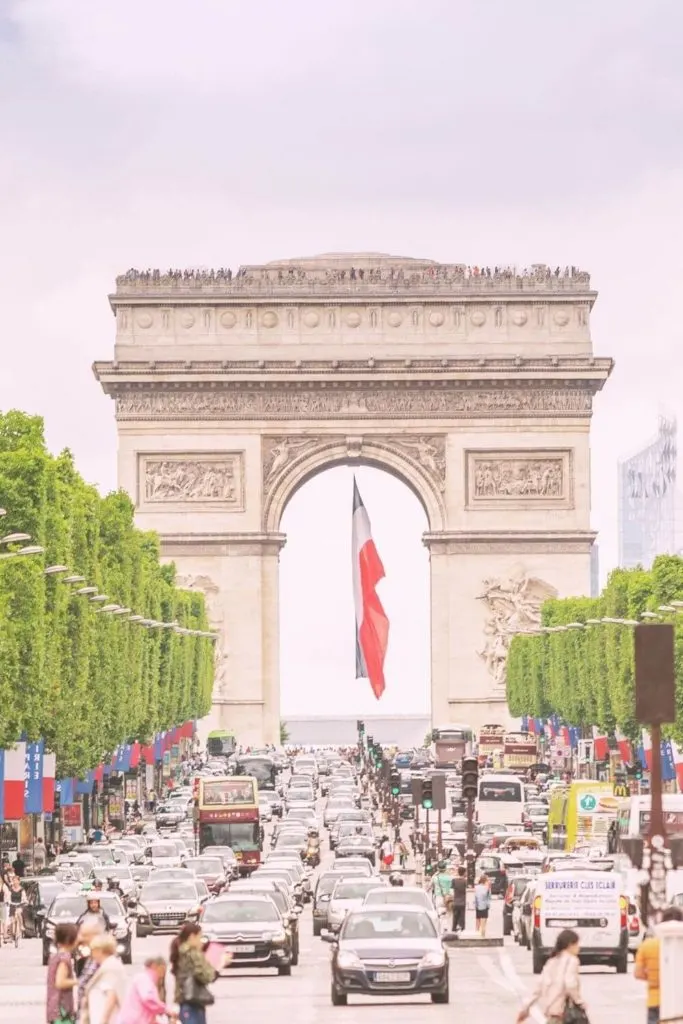 The 16th arrondissement of Paris is like a grand canvas, painted with sights and experiences that often outshine those in the other Parisian neighborhoods.
From the iconic Arc de Triomphe to the modern Palais de Tokyo, from the vast Bois de Boulogne park and Trocadéro Gardens to the striking Louis Vuitton Foundation, there's something for every traveler here.
If you're looking for a more quiet place to stay, but still want easy access to get to the more hopping areas, the 16th arrondissement is it!
Where to stay in the 16th Arrondissement
Champs-Élysées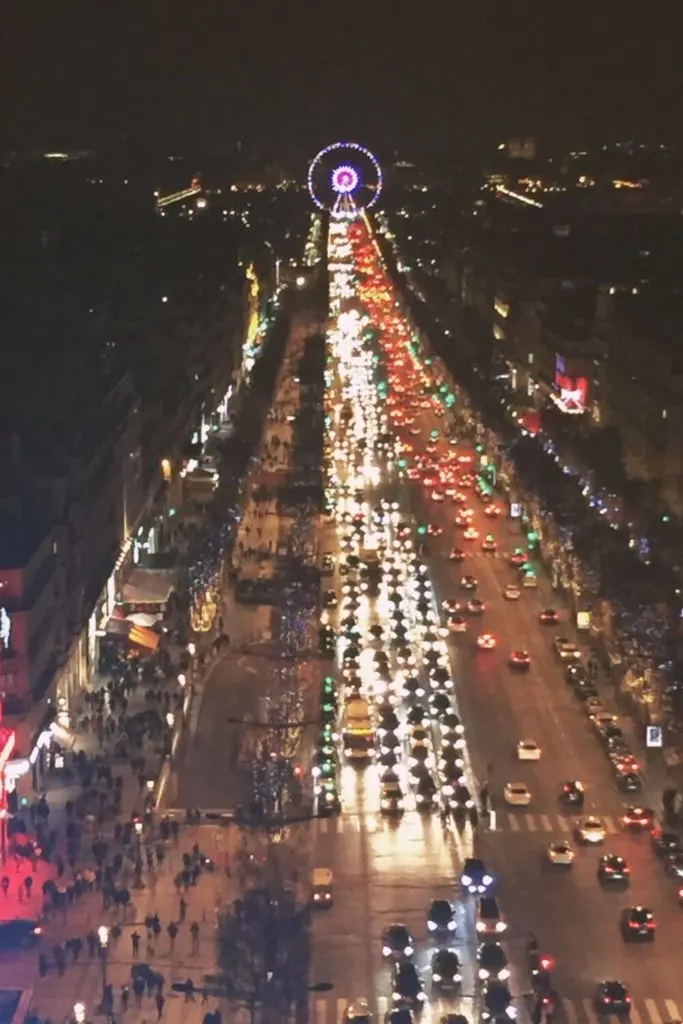 Paris just wouldn't be complete without a stroll down the Champs-Élysées, one of the grandest streets you'll find in the city.
Stretching through the 8th arrondissement, it's conveniently located near world-famous monuments like Arc de Triomphe and Place de la Concorde and plenty of shopping hotspots.
Also nearby is Parc Monceau, La Galerie Dior museum, Grand Palais, and Petite Palais.
Overall if you're looking for a luxury stay, you'll have no problem finding something in the 8th arrondissement.
Where to stay in the 8th arrondissement
Latin Quarter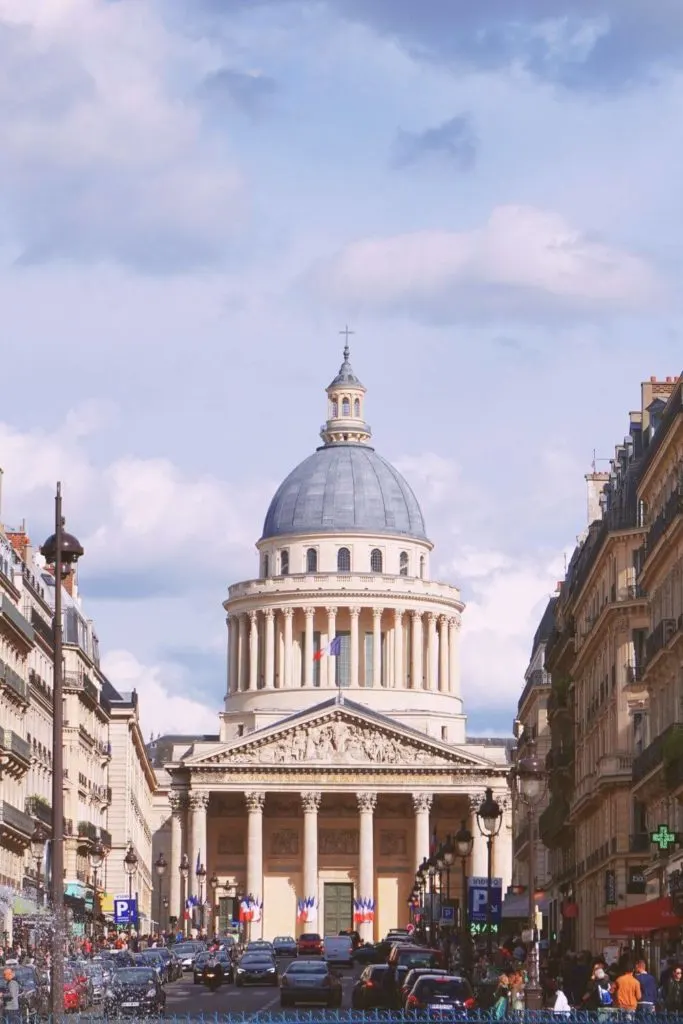 Looking for a stay that merges the classic with the contemporary? The Latin Quarter, located in the 5th arrondissement of Paris, is the perfect balance between the two.
How can you beat staying in an area brimming with history just steps away from modern-day attractions like the Cluny Museum and the Shakespeare and Company bookstore?
Also in the Latin Quarter is the Panthéon, Musée Curie, Jardin des Plantes, and the National Museum of Natural History.
Boasting both old-world charm and new-world energy, your Latin Quarter stay promises to be one for the books!
Best hotels in the Latin Quarter
Le Marais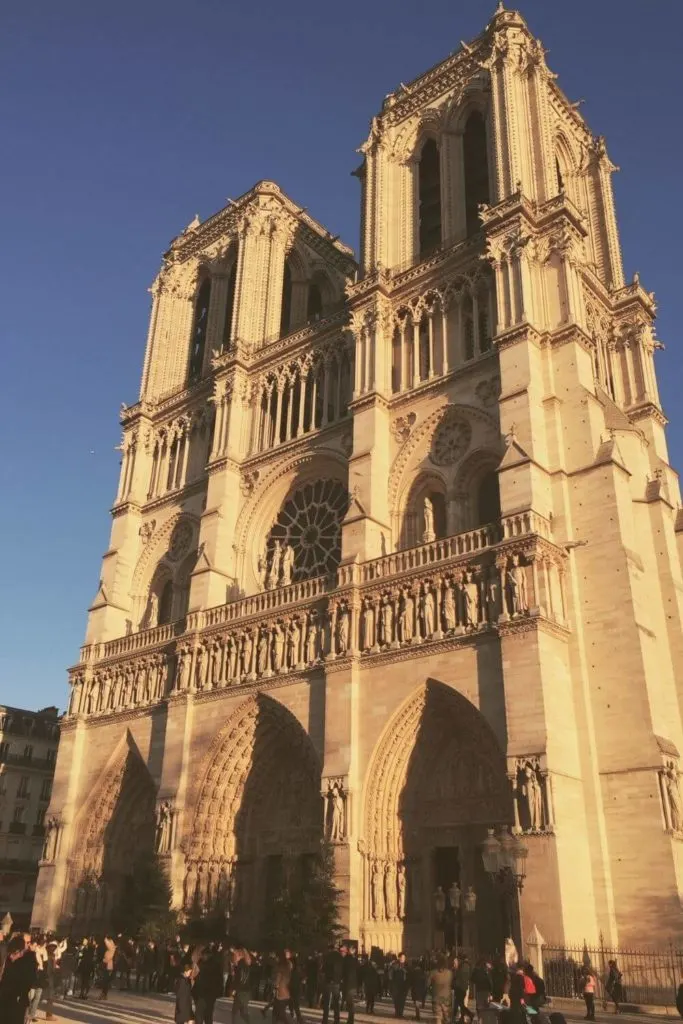 Located between the 3rd and 4th arrondissements, Le Marais is an wonderful place to stay in Paris.
The Centre Pompidou (modern art museum), Maison de Victor Hugo, Mémorial de la Shoah, Musée de National Picasso-Paris, Musée Carnavalet, and Place des Vosges are all within easy walking distance.
Le Marais also offers a variety of eateries, cafes, and boutique shopping that shouldn't be missed while you're here.
The area comes alive at night as bars along Rue de Breton Village buzz with locals enjoying their evening.
That being said, if this isn't your taste then you can also find more peaceful café courtyards for a more relaxed experience.
Lastly, just outside of Le Marais, but still in the 4th arrondissement, is the Cathédrale Notre-Dame de Paris.
Best hotels in Le Marais
The Louvre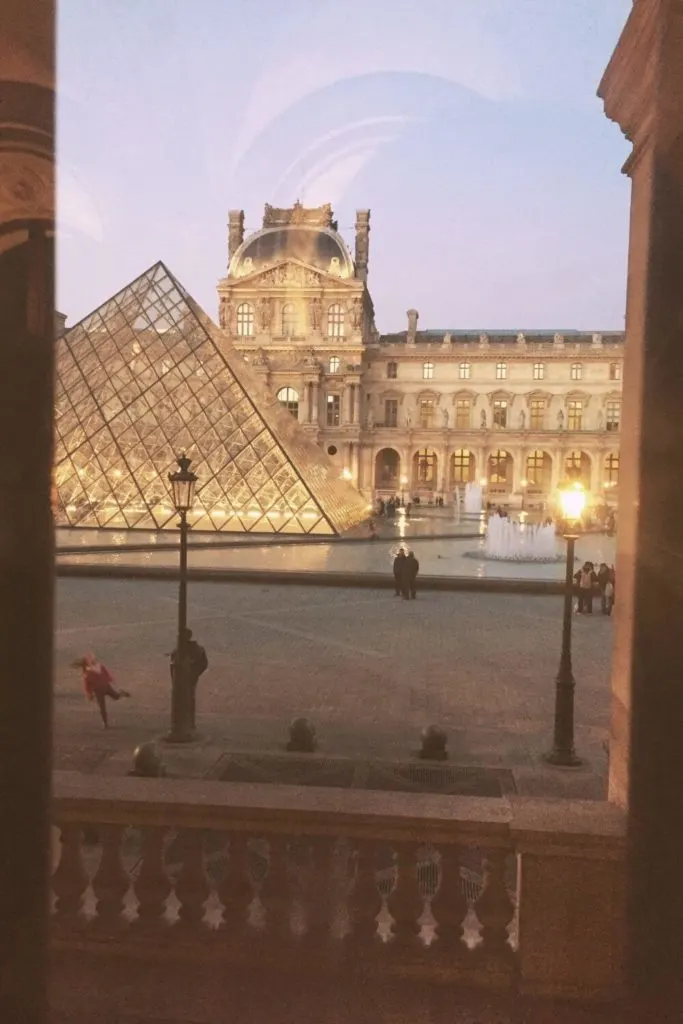 If you can't get enough art, then staying in the 1st arrondissement, also called The Louvre, is the perfect spot for you.
Here you'll find a whole host of world-famous artworks that will have you grasping for your camera.
First up is the world's most famous art museum, and that which gives this arrondissement it's nickname: the Louvre Museum.
In addition, be sure to pencil in visits to the Domaine National du Palais-Royal, Musée de l'Orangerie, and Musée des Arts Décoratifs.
Once you've had your fill of fine art, save time for a contemplative, peaceful stroll through the Tuileries Garden.
With so many prime things to do in this area, it's a great place to stay for first time visitors.
Best hotels in the 1st arrondissement
Luxembourg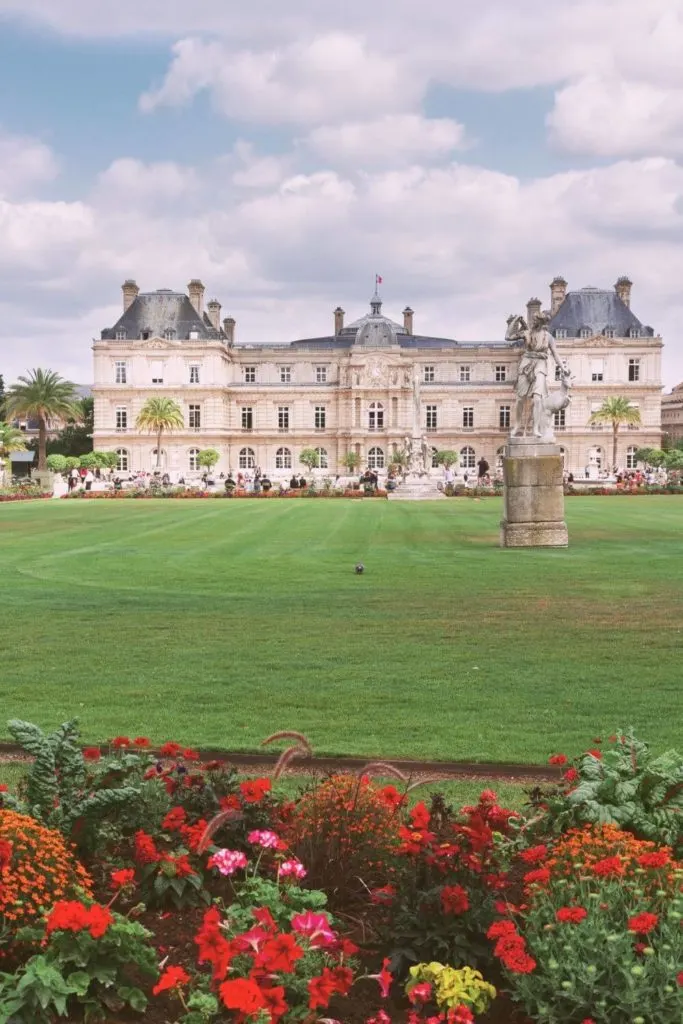 If you're looking to stay in the grand city of Paris, why not start with the 6th arrondissement, aka Luxembourg?
Named after the iconic Luxembourg Gardens, it's an enchanting place to wander when you want a break from the hustle and bustle of the city.
The Saint-Germain-des-Prés neighborhoods is one of the highlights of the 6th arrondissement, sitting up against the 7th arrondissement and the Seine River.
It was once a hotspot for the literary arts with many publishing houses, as well as the home of many famous writers, such as Ernest Hemingway and Simone de Beauvoir.
Other activities in the 6th arrondissement include Beaux-Arts de Paris, an art school and museum, and Musée Zadkine, which showcases the work of Russian sculptor, Ossip Zadkine.
Best hotels in the 6th arrondissement
Montmartre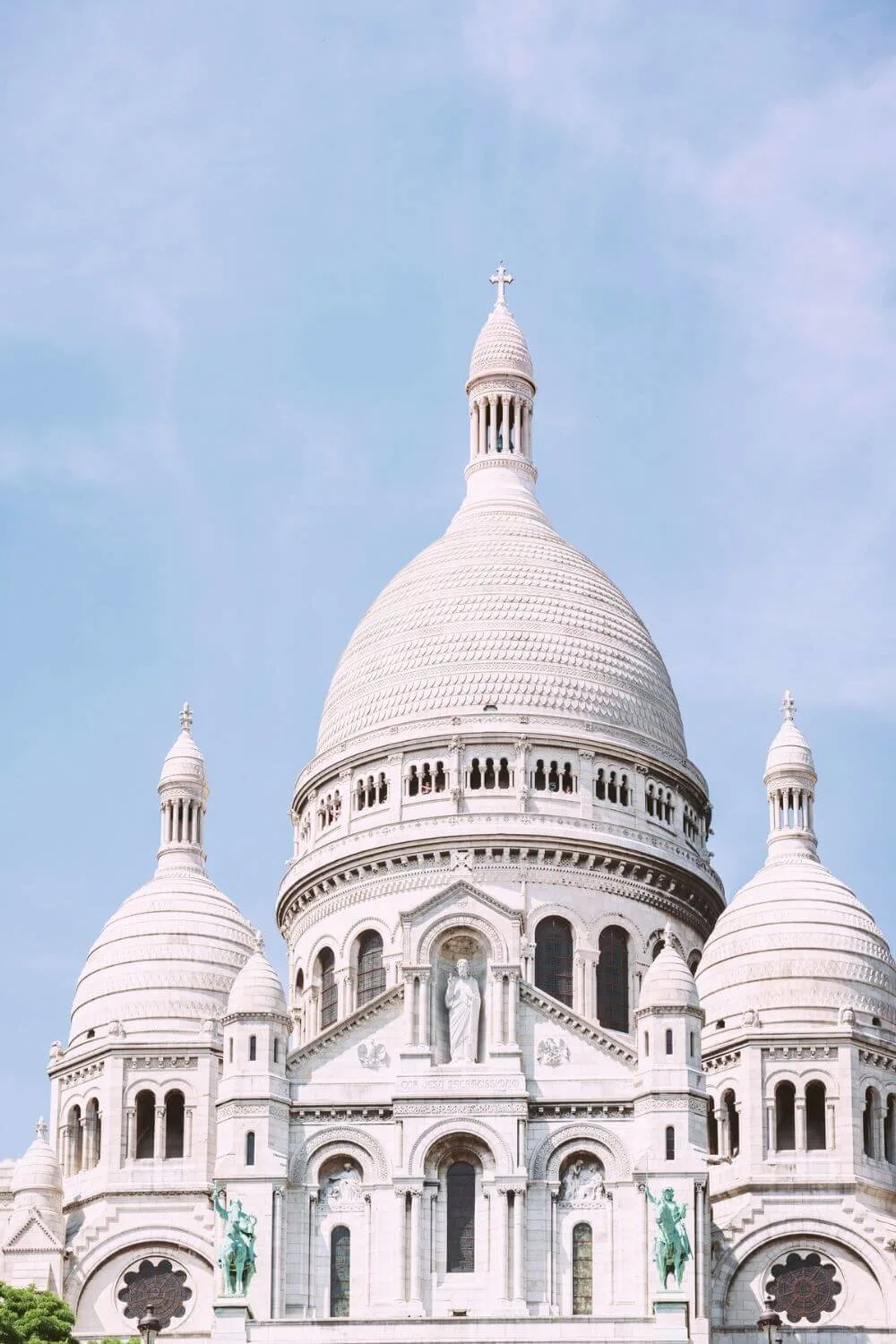 Located in the beloved 18th arrondissement, Montmartre is the stuff of postcards.
It's known for its cobblestone streets, vibrant cafe culture, and the Moulin Rouge cabaret show.
Along with becoming an international symbol of Paris nightlife, it also boasts one of the city's most iconic monuments: the Basilica of the Sacred Heart of Paris.
Also in Montmartre is Dalí Paris, the Wall of Love, and the Place du Tertre, a bustling square filled with cafes, painters, and excellent people watching.
Staying in Montmartre gives you a taste of old-world romance while still being close to all the attractions and amenities this legendary city offers.
And despite all of the great things to do just within this one neighborhood, it's also home to some of the best budget hotels and hostels in the city.
Best hotels in Montmartre
Montparnasse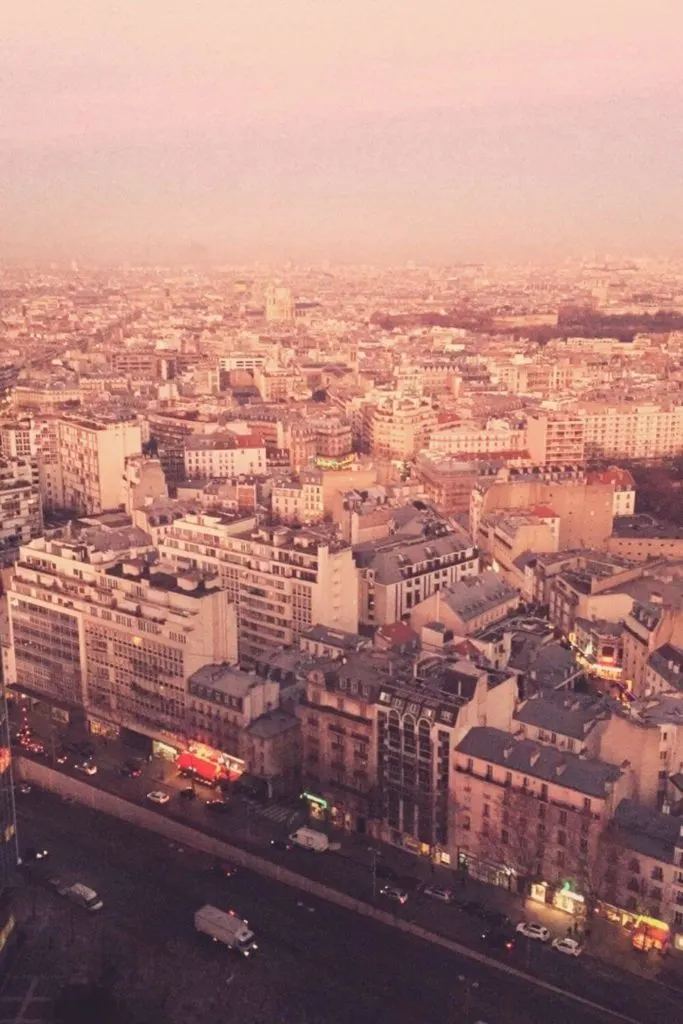 Many travelers overlook Montparnasse, but I think it's another great place to stay if you're on a budget but want access to the metro and RER trains.
Unlike other areas on this list, Montparnasse spans 3 arrondissements: the 6th, 14th, and 15th.
Among its many attractions are Les Catacombs des Paris, the Cartier Foundation for Contemporary Art, and the Montparnasse Tower.
Best hotels in Montparnasse & accompanying arrondissement
Palais-Bourbon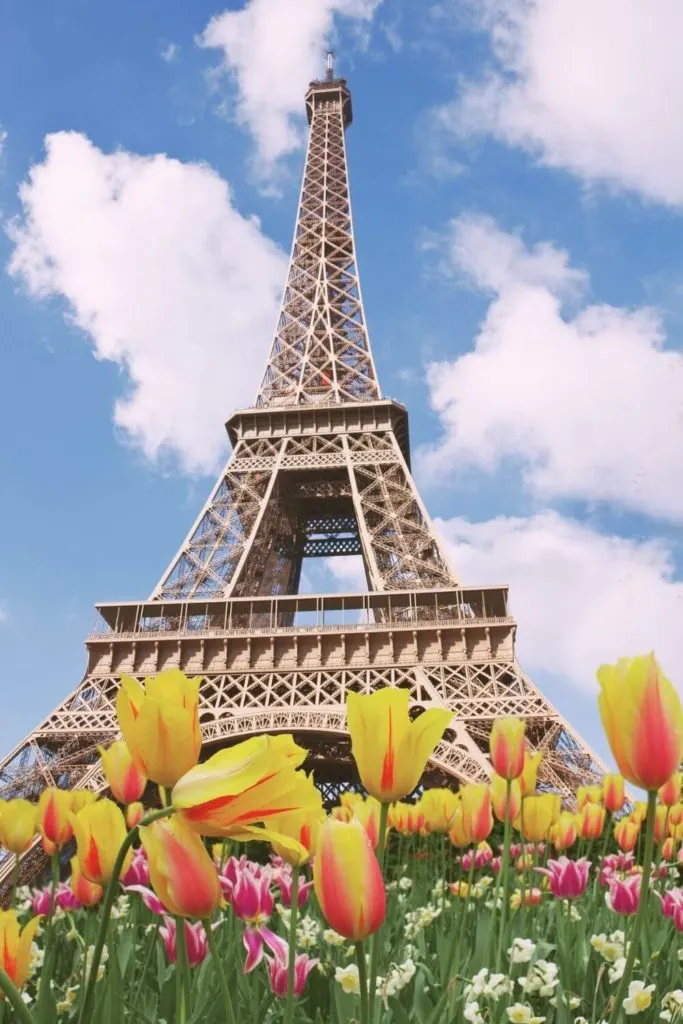 Every visitor to Paris deserves the royal treatment and staying in Palais-Bourbon is a surefire way to bring some regal grandeur into your trip.
Nestled in the 7th arrondissement, this neighborhood offers breathtaking views of the iconic Eiffel Tower and Champs de Mars.
This area also has plenty of opportunities to explore the city's rich history and culture through excellent shopping, museums, and dining options.
Top museums here include Musée d'Orsay, Musée de quai Branly, Les Invalides (Army Museum), and the Rodin Museum.
Best hotels in the 7th arrondissement
South Pigalle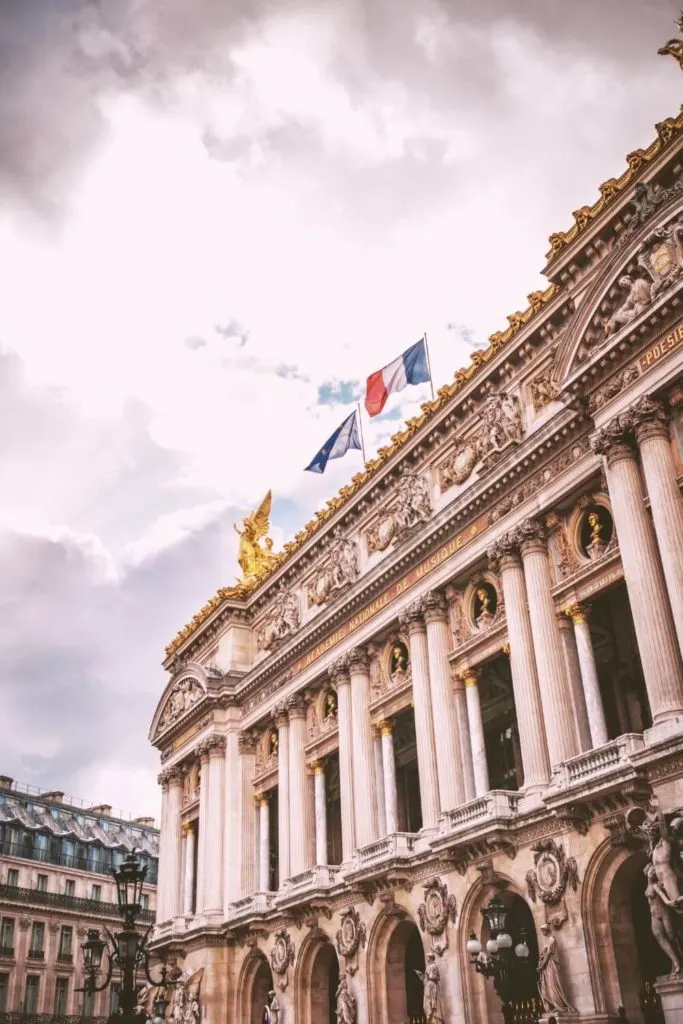 The 9th arrondissement, also known as South Pigalle, is a place filled with culture and liveliness.
A wide variety of places to visit await you here, such as the iconic Palais Garnier opera house or its neighbor L'Olympia, both premier performing arts venues.
Bookings for shows can get booked up quickly so be sure to coordinate and plan ahead!
Museums in South Pigalle include Musée Banksy, Musée de la Vie Romantique, and Musée Gustave Moreau.
In addition, it is home to the flagship location for the famous luxury department store, Galeries Lafayette.
Best hotels in South Pigalle
Where will you stay in Paris?
Paris is one of the most beautiful cities in the world and its magical atmosphere will captivate you. It's no wonder this city is such a huge draw to tourists from all over the globe!
After reading this post, you should now know all the best places to stay in Paris, from Champs-Élysées to South Pigalle, and everywhere in between.
Consider things like location to attractions, public transit, and price range when making your decision.
Lastly, don't forget to book your hotel(s) far in advance if you want save some money!
Are you ready to uncover all that Paris has in store? Where will you stay in Paris?
TLDR?
🥖 Where to stay in Paris for first time: 1st arrondissement aka The Louvre
🇫🇷 Where to stay in Paris near Eiffel Tower: 7th arrondissement aka Palais-Bourbon
💗 Where to stay in Paris for couples: La Réserve
🎒 Where to stay in Paris on a budget: 18th arrondissement aka Montmarte
🥐 Best mid-range hotel in Paris: Hotel Ares
💎 Best luxury hotel in Paris: TIE – San Régis & Ritz Paris
Next up, check out these posts to help plan your trip in Paris: