Paris has an extensive public transportation system, known as the Metro, that can help you get around the city efficiently and affordably. It's the best way to get around Paris!
Unfortunately, the Paris Metro can be confusing and overwhelming to figure out. But no worries, I've mastered it for you!
From figuring out where to go, which tickets to use and how to navigate the stations, here is my guide on how to use the Paris Metro – even if you don't speak French.
Get the Bonjour RATP Paris Metro app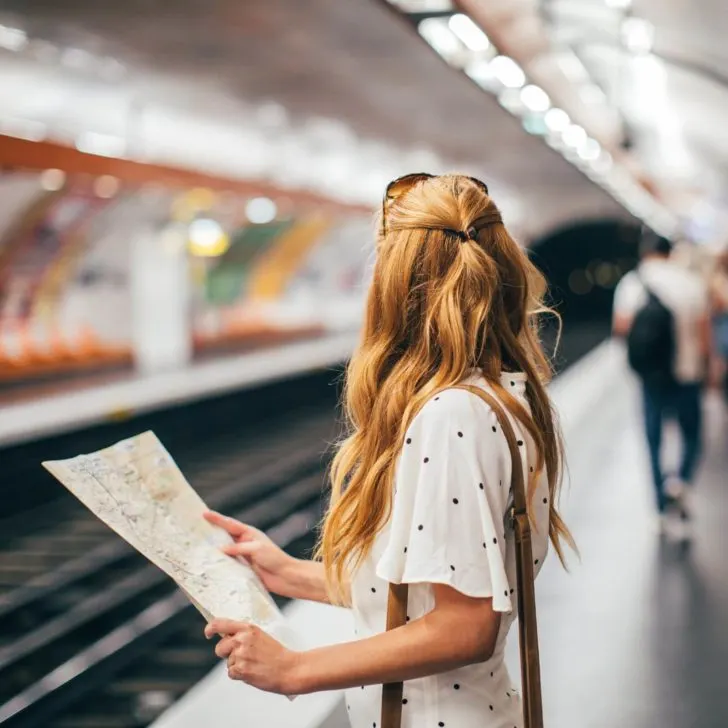 The Paris transit system has 308 stations across 16 lines. It includes the metro (a rapid transit system within the city), the RER (a rail system that reaches outside the city), and a public bus system.
In short, Paris' transit system is pretty massive.
As overwhelming as that can be, it also means it can take you to all the major tourist attractions in Paris.
Even better is that it can take you to many places outside the city, such as both Paris airports, the Palace of Versailles, and Disneyland Paris.
So how does one figure out how to get around in Paris on the metro if they aren't familiar with it?
Easy! Download the free Paris Metro map app, aka Bonjour RATP (iOS/Android).
The Bonjour RATP app can help you plan your route, even if you don't have the address. It can also help you find the closest station relative to your location due to GPS.
Just tap in the name of popular destination and it will decide the best route for you, including which stops to take. Sometimes it will give you more than one option, too.
And of course, if you do have the address of where you're headed, you can plug that in, too.
The app works offline, so if you don't have data turned on or access to wifi you can still use it. The app has settings for 10 different languages, including English.
Did I mention it's FREE??
Don't bother with staring at the massive Paris metro maps posted in the stations, the Bonjour RATP app is the best way to help you figure out how to get to around Paris.
TIP: The Bonjour RATP app isn't the only helpful app for travelers in Paris. Check out my post about the best Paris travel apps for more recommendations.
Paris Metro tickets: Which one is best for you?
Now that you know how to find station entrances and how to plan your route, let's learn about the various metro ticket options.
Thankfully I did some research about public transportation in Paris before I left, so I knew which type of passes to consider.
Buying Paris metro tickets had me super confused at first, but after a few stumbles, I had it figure out.
Stick with me and I'll help you figure out which ticket is best for you.
Step 1: Paris Metro zones
Before you buy a Paris Metro pass, figure out which zones you'll need access to based on your itinerary.
The passes are based on zones and the more zones you need access to, the higher the cost of the pass.
In a nutshell, zones 1-3 cover the entire city of Paris, while zones 4-5 include the suburbs.
Central Paris is Zone 1. Zone 1 includes most of the big tourist attractions, such as the Eiffel Tower, Arc de Triomphe, the Louvre, and Musée d'Orsay.
You can also get to the popular Montmartre neighborhood within Zone 1.
Zones 2 and 3 don't have much in the way of tourist attractions, but there are a few stragglers out there that you might be trying to reach, so always double check.
For example, in Zone 2 is the Château de Vincennes and the Stade de France, the national sports stadium of France. In Zone 3 is La Grande Arche de la Défense.
If you plan to visit the Château de Versailles, or travel to and from Orly Airport, you'll want a pass that includes Zone 4.
Lastly, Zone 5 is where Charles de Gaulle airport, Château de Fontainebleau, and Disneyland Paris are located.
Step 2: Paris Metro passes
Now that you have an idea of which zones you'll want access to, let's go over the types of passes that are available.
One way ride ticket
If you're only traveling within Zone 1, a single ticket will work. These are called t+ tickets.
A t+ ticket is for a single one way trip. You can buy them one at a time for 1.90€ or a card of 10 tickets for 14.90€. Prices valid as of October 2018.
Frankly, I find the one way tickets to be a waste of time and money.
This is especially true if you're new to using the Paris Metro system and more likely to go in the wrong direction once or twice, wasting a ticket.
Skip the t+ tickets and get a full or multi-day pass instead.
Full day Mobilis ticket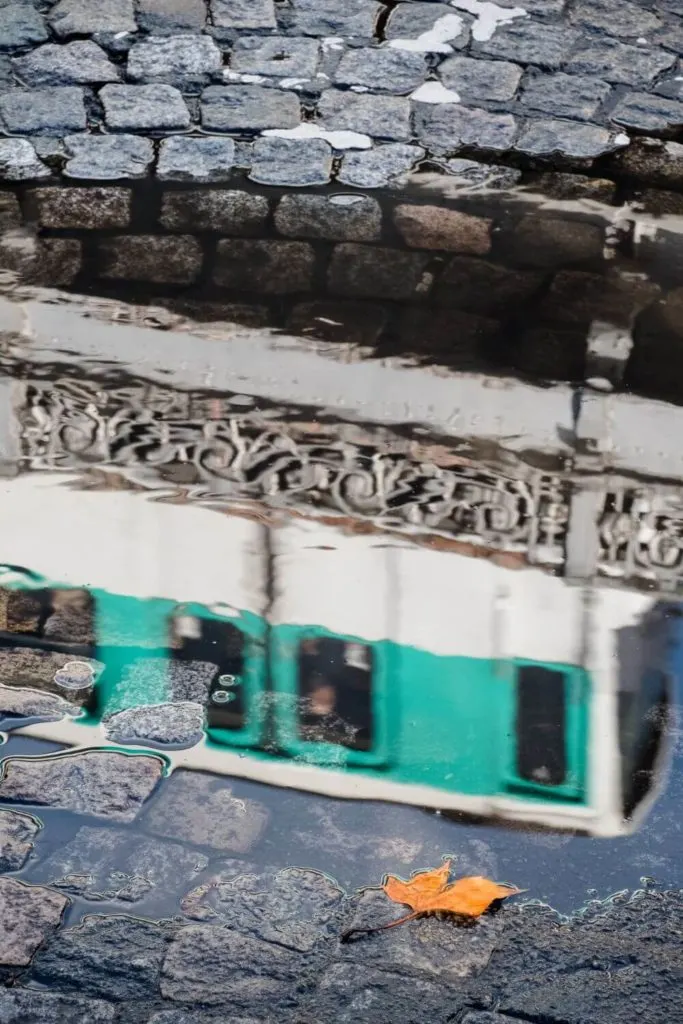 The Paris Metro day pass is known as a Mobilis ticket. It gives you unlimited rides on the Paris Metro for 1 day.
As of October 2018, a Mobilis ticket costs anywhere from 7.50€ for rides between 2 zones to 17.80€ for rides between all 5 zones.
The Paris Visite multi-day pass
The Paris Visite pass is available for zones 1-3 or 1-5. It can be bought in 1, 2, 3 or 5 consecutive day increments.
You definitely want to figure out where you plan to go before buying your card so that you know whether you'll need to travel outside zone 3.
The more days and more zones you need, the higher the price will be.
For example, a 5 day pass for zones 1-3 will cost you 38.35€ for an adult pass, while a 5 day pass for zones 1-5 will cost you 65.80€. Prices valid as of October 2018.
The full week Navigo pass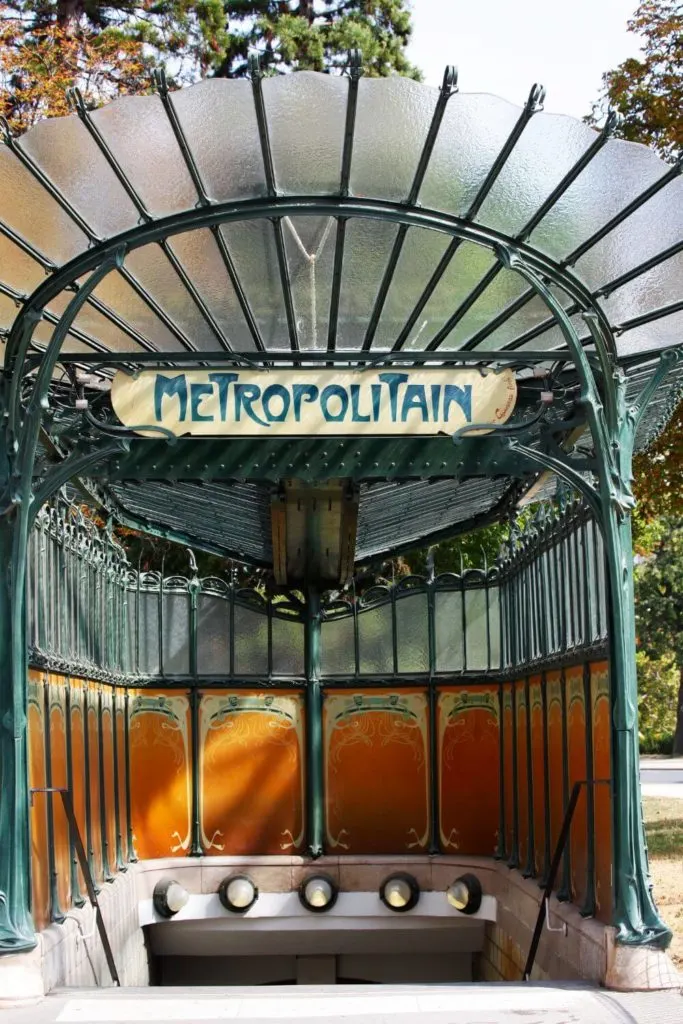 The Paris Metro weekly pass, aka Navigo pass, covers all 5 zones and costs much less than the Paris Visite pass.
The only limitation is that coverage doesn't necessarily start when you want it to. It only starts on Mondays and covers through Sunday.
If you are a resident and employed within the Paris region, you can get a reusable Navigo card for free, but you still must pay for your weekly or monthly pass.
For non-residents, aka tourists, you can pay 5€ for a reusable card and then fill it up as needed.
You'll also need a small passport sized photograph to attach to the card. If you don't have one, many of the larger Paris Metro stations have photo booths where you can get a photo taken.
As of October 2018, the Navigo pass can be refilled each week for 22.80€ or each month for 75.20€. The price is the same regardless of whether you're a resident or tourist.
There is often confusion over whether tourists can use Navigo cards, but I can confirm that it is possible.
How do I know this for sure? This is the option I went with on my most recent trip to Paris and will again in the future, as it's very budget friendly!
How to buy Paris Metro tickets
There are several places where you can get your Paris metro ticket or pass.
Train stations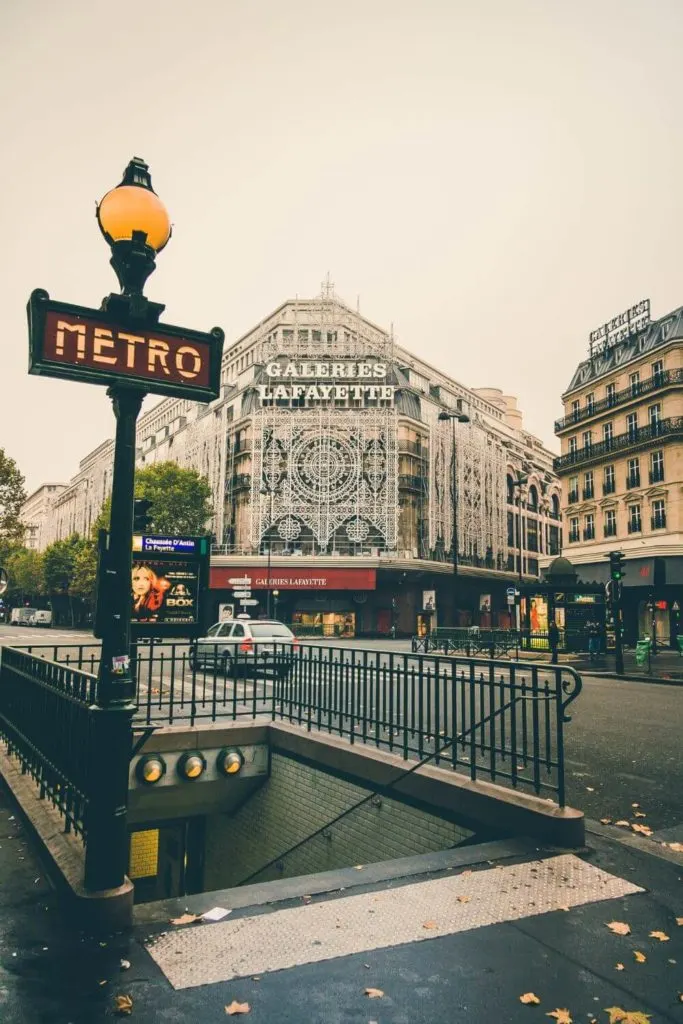 At pretty much all stations, you can purchase tickets from an automatic ticket vending machine.
While the automated ticket vending machines operate in multiple languages, including English, the user interface isn't very intuitive.
It had too many options to sort through and not much explanation of what each ticket provided.
Analysis paralysis will definitely hit you or you'll more likely than not end up not buying the right ticket for you.
If you're at a major train station, such as Gare de Lyon, there will be staffed ticket windows, as well.
I ended up going to a ticket window and through some gesturing and terrible French on my part, got it all sorted out.
Mobile phones
Since my last visit to Paris, RATP has added mobile tickets to the mix.
These 2 types of tickets can be purchased through the Bonjour RATP app in the Tickets section.
You can add value to a physical Navigo card or add a ticket+ or Navigo pass to your phone – and then use your phone to use or validate your ticket.
I love that they have this super simple option and will be using this the next time I go!
Paris Metro safety tips
Before you head off to explore Paris, let's go over some safety tips.
I live in Boston, a tourist city in the US, and use our public transportation regularly, so I realized that there are a few basic rules to keep in mind that non-city folks might not know.
Like most cities around the world, there are neighborhoods that are less safe, which includes the stations and train lines that run through them. But they are off the beaten path and not where any attractions are located.
Pickpockets
Overall, the Paris Metro is safe to use. Theft is the biggest problem to worry about, although that is probably true for most tourist areas!
Pickpockets love crowds because it makes it easier for them to "accidentally" bump into you and slide your wallet out of your pocket or bag because you'll just assume it was a mistake due to the hoards of people.
Keep your bag in front of you, close to your body. Don't let your bag dangle behind you or keep your backpack on your back in crowded areas.
If it's cooler weather, wear a crossbody bag or belt bag under your jacket. This will help prevent thieves from slicing the strap and keep it more secure to your body.
Also, don't put your wallet, cellphone, or other valuables in the back pocket of your pants or an open pocket that doesn't zip of your jacket or sweatshirt.
Avoid crowds
Avoid rush hour if you can, as it only guarantees crowds. Morning rush hour is 8 to 10 AM and evening rush hour is 5 to 8 PM.
In addition, if there is a major event, such as a concert, show, or football game, if your train passes through a station nearby, you'll likely run into crowds.
Ticket scams
As for avoiding scams, don't buy tickets or passes from unauthorized vendors or street hawkers. Buy them on your phone via the Bonjour RATP app or at a Paris metro station.
Getting help
Lastly, if you feel unsafe, alert the train driver, station attendant, or security officer.
If you don't speak French, ask "Parlez vous anglais (par-lay voo on-glay)?" which means Do you speak English? in French.
Chances are pretty high that they do! But if they don't, gestures and translation apps are your bff.
How to use the Paris Metro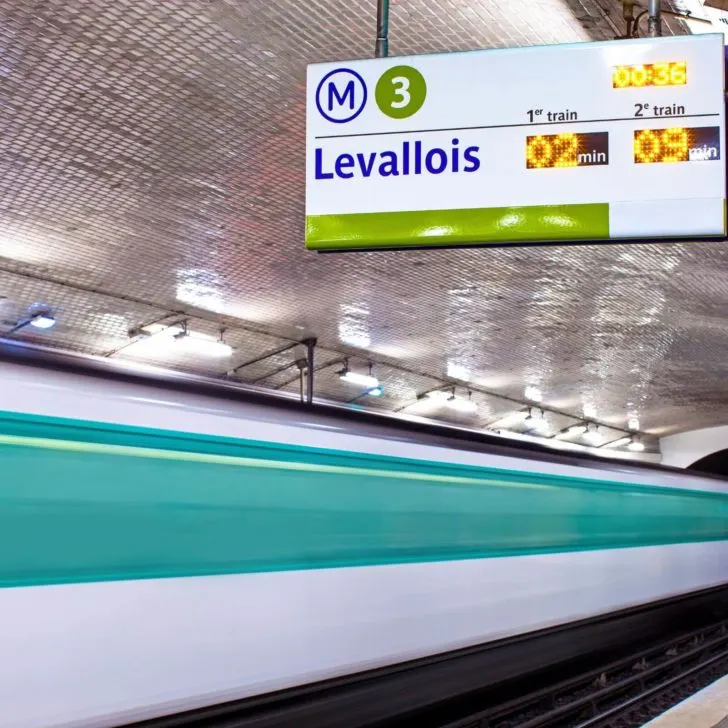 Now that you've got your Paris Metro pass, an app to help you navigate, and some basic safety tips, it's time to test your skills on how to use the Paris Metro!
Tap your start and end points into the Bonjour RATP app.
You'll notice that the app tells you which direction your train is heading and which metro lines to take.
For example, you might take the RER-C train toward Versailles-Rive Gauche to get to the Palace of Versailles.
The stations are well-marked, so just look for the train line and direction sign on the walls. These signs will tell you where you need to go to get on the correct train.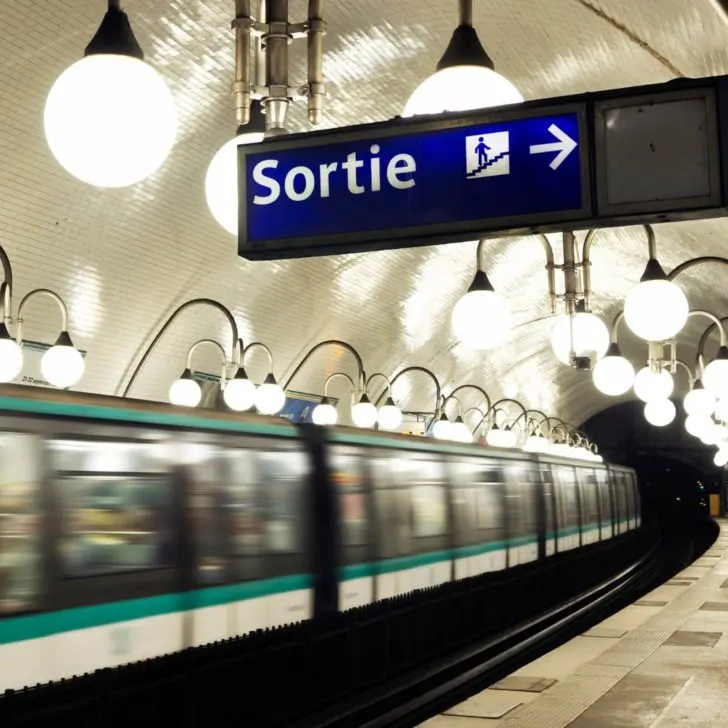 When entering the train, stand to the side to let passengers exit first. No need to be rude; there's plenty of time for people to exit and enter.
Once all passengers exit, step across the gap and into the train. If there aren't any seats available, hold onto a rail.
Try not to take up space close to the doors, as it can cause a traffic jam for people entering and existing. In addition, thieves will sometimes strike when the doors are closing to the train so you cannot chase after them.
Lastly, to exit a station, look for the sign that says Sortie and walk in the direction of the arrow. If there is more than one exit, consult the Bonjour RATP app on which exit to use if you are unsure.
Using the Paris Metro can be a little overwhelming the first time (or few), especially if it is busy in the train station. But with these tips, I promise you will quickly get the hang of it.
Now it's time to take a day trip from Paris by train or tick off the attractions from your Paris bucket list!
Paris Metro system FAQs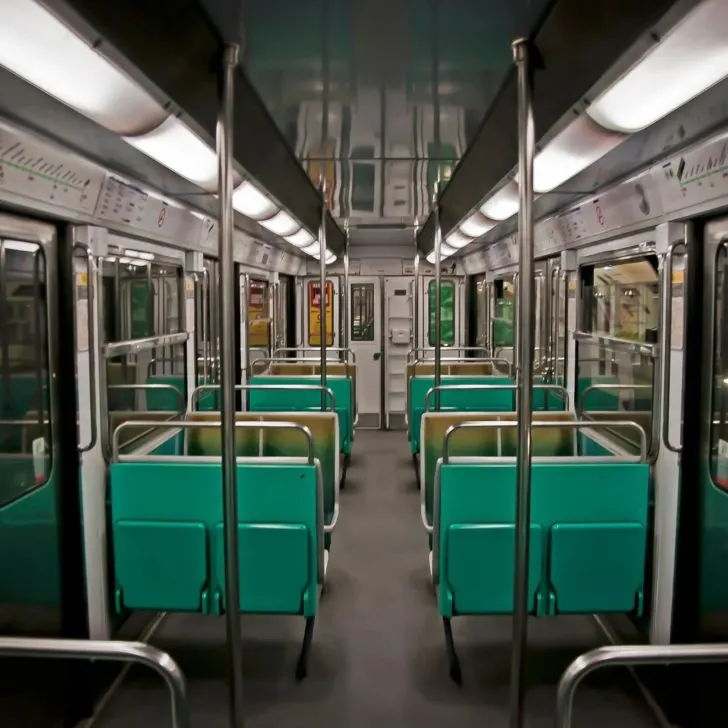 If you've made it this far, thank you!
But I bet you might still have a question or 2 or may need a refresher. If so, this section is for you!
Is the Paris Metro 24 hours?
The Paris Metro has transportation options that cover 24 hours. However, not all options run 24 hours on its own.
Sunday through Thursday, the metro operates from 5:30 AM to 1:15 AM. Fridays and Saturdays, the metro operates from 5:30 AM to 2:15 AM.
RER trains run from 5:30 AM to 1:20 AM daily.
The night buses run from 12:30 AM to 5:30 AM, so if you miss the last metro or RER train, that is your only option.
How old is the Paris Metro?
The Paris metro organization started in 1898, but the system itself didn't start operating until July 19, 1900.
How many metro stations in Paris are there?
There are 308 stations across the entire network.
Is the Paris Metro system accessible?
Not all Paris metro stations are accessible to users with mobility differences and could present challenges for people with other disabilities.
I am not an expert in what may or may not be accessible and what types of challenges people might face when using this public transportation system.
But I can say that some of the stations have lots of tunnels and stairs, which could be an issue for people who have mobility differences.
Plus, if you have to change trains or buses mid-route, someone who is blind may not be able to do so without assistance either from another blind person who is familiar with the route or from a sighted person.
RATP is working to improve its stations, trains, and buses so that it is accessible to all, such as adding elevators and mobility lifts.
Check out their Network Accessibility page to learn more about which lines and stations are wheelchair accessible.
Are you ready to explore Paris on the metro?
I hope my tips helped you learn how to use the Paris Metro. If you have questions, drop a comment in the section below.
Up next, check out more of my favorite travel tips for Paris and beyond:
---
About the author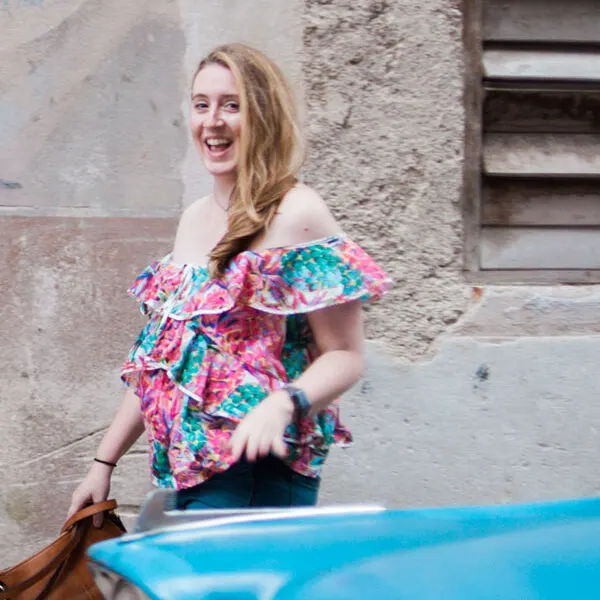 Meg Frost is a Boston-based travel blogger that helps people embrace technology to make vacation planning and traveling wicked easy, affordable, and fun.
She holds an M.A. in Journalism from Northeastern University and B.S. in Communication & American Studies from University of Miami.
---
This post was originally published on February 11, 2017. It was last updated January 21, 2023.