Welcome to France, the heart of Western Europe and one of the most popular tourist destinations in the world!
From historic cathedrals to incredible castles, this country is full of spectacular sites that shouldn't be missed.
If you only have limited time for your vacation, then you should certain add some of these famous French landmarks to your itinerary – we guarantee you'll find something breathtaking at each and every one.
So lace up those shoes (or rent a scooter or bicycle) and come along on an amazing exploration of the most famous landmarks in France!
Luxembourg Garden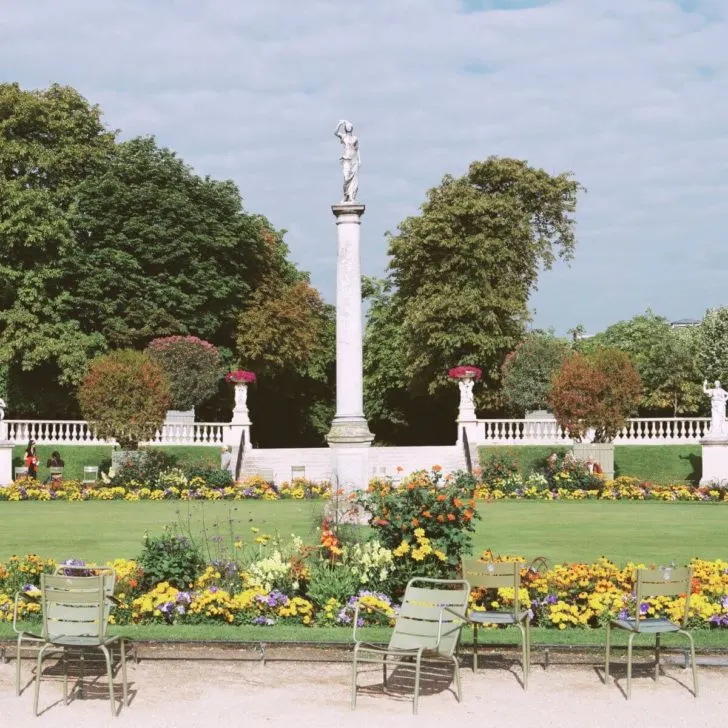 Many tourists visit Luxembourg Garden, one of the most famous gardens in Paris, for its stunning beauty. Also known as Jardin du Luxembourg, it was created in 1612 by Marie de' Medici, the widow of Henry VIII.
The 56.8 acre gardens are free to visit and enjoy year round. Many visitors visit to picnic, read, walk, and of course, enjoy the beautiful surroundings.
Basilique Notre Dame de la Garde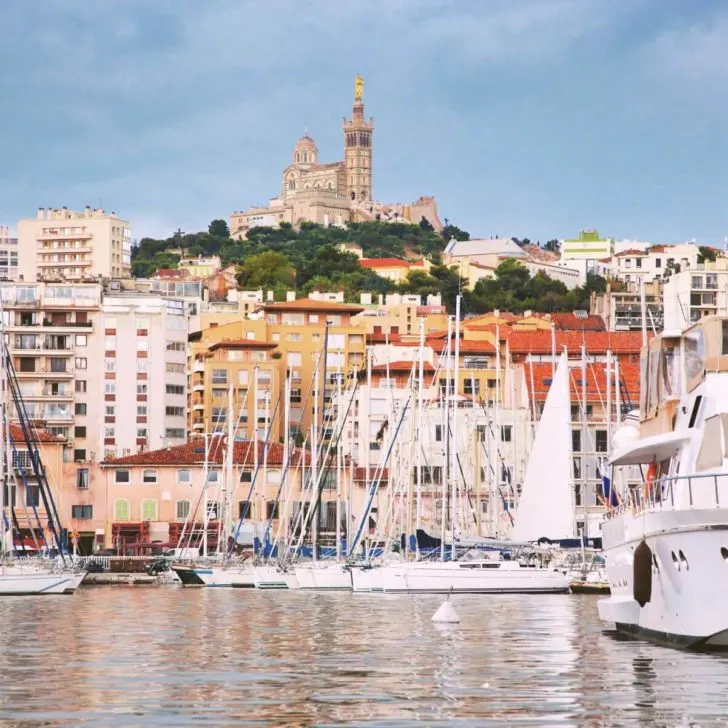 Basilique Notre-Dame de la Garde is located in Marseille, atop at 489 ft hill overlooking the town.
Its construction was carried out by Henry-Jacques Espérandieu starting in 1853 and lasted over 40 years!
It consists of two churches, with the upper church built in the Neo-Byzantine style and lower church in Romanesque style.
It is perhaps best known for its panoramic views of Marseille, as well as its beautiful bell tower with a statue of Virgin Mary perched on the top.
Mont Blanc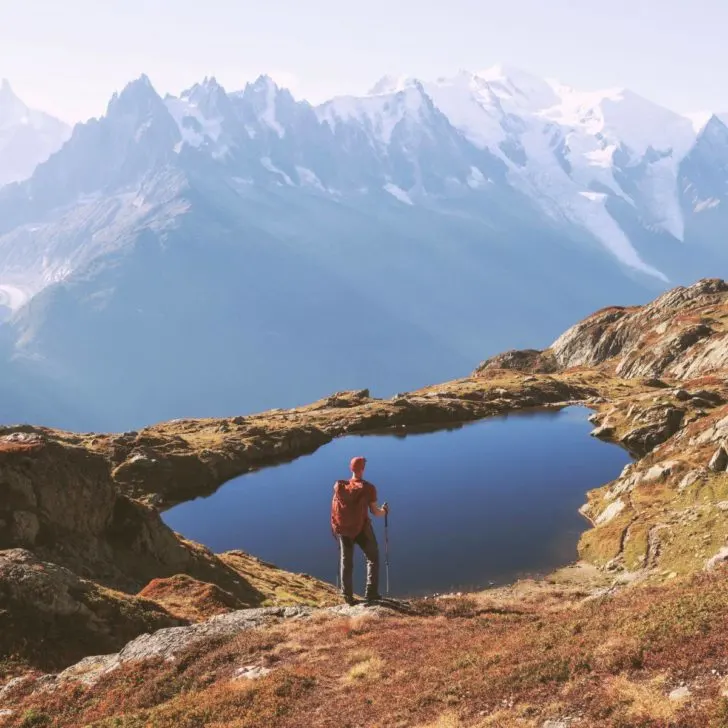 Mont Blanc is the highest mountain the Alps range, as well as in all of Western Europe. It straddles across France and Italy.
The city of Chamonix, France is most commonly used as a base to explore the 4810 m (1478 ft) high rooftop of Europe with many resorts available.
Popular activities include skiing, snowboarding, hiking, mountain climbing, tramway rides, and scenic panoramic flights.
Place de la Bourse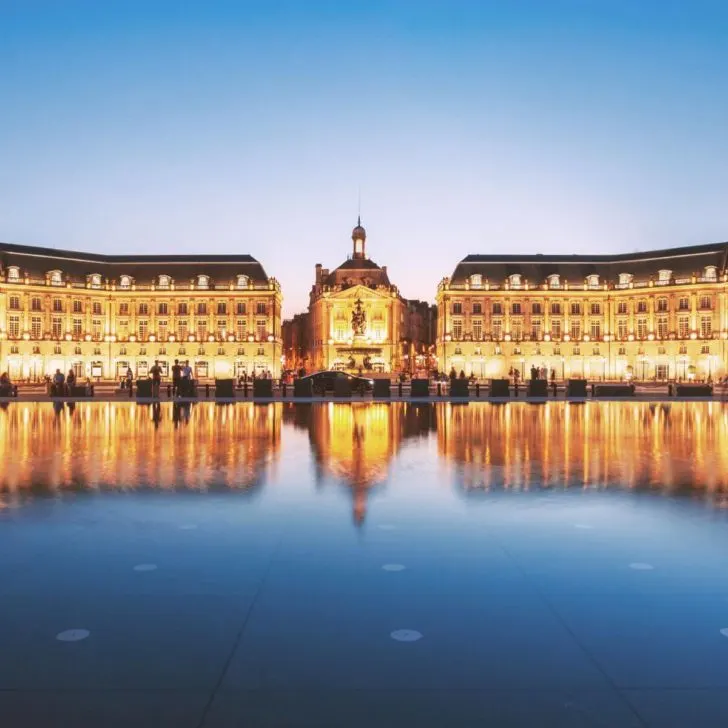 Located in Bordeaux, France is the stunning Place de la bourse.
Spanning almost two acres, this public square is not just a beautiful sight to behold but a symbol of the city's proud history.
Featuring stunning symmetrical architecture, the main feature of Place de la Bourse is its large reflecting pool lined with statues of some of the most influential figures who've shaped the country.
In 2017, it became a UNESCO World Heritage Site as an example of 18th-century architecture in France.
Strasbourg, France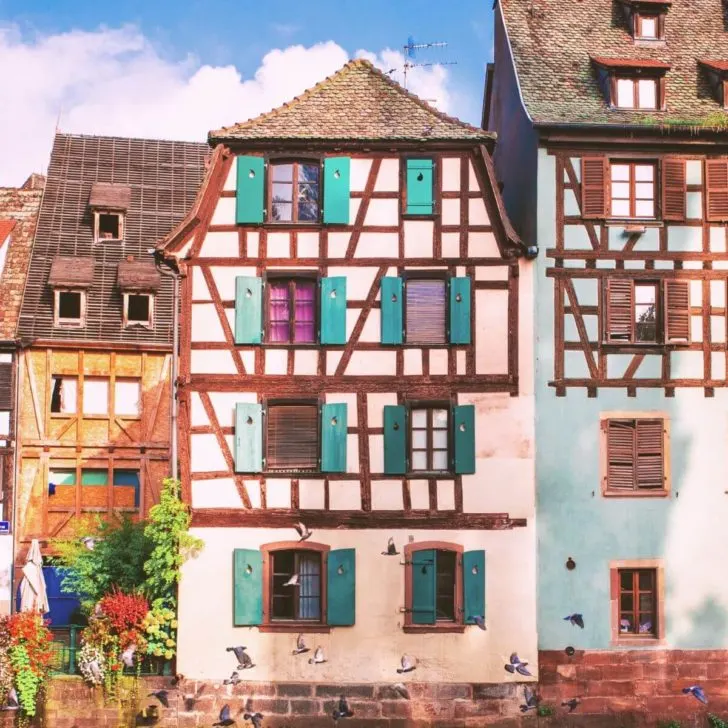 One of the most interest landmarks in France is the town of Strasbourg, France.
This quaint town is located on the border of Germany and thus has lots of German influence in the food and architecture. In fact, you can cross over a bridge on foot to Germany!
If the half-timbered style homes look familiar, that's because many villages and locations within this region of France inspired Disney's 90's animated film, Beauty and the Beast.
Vézelay Abbey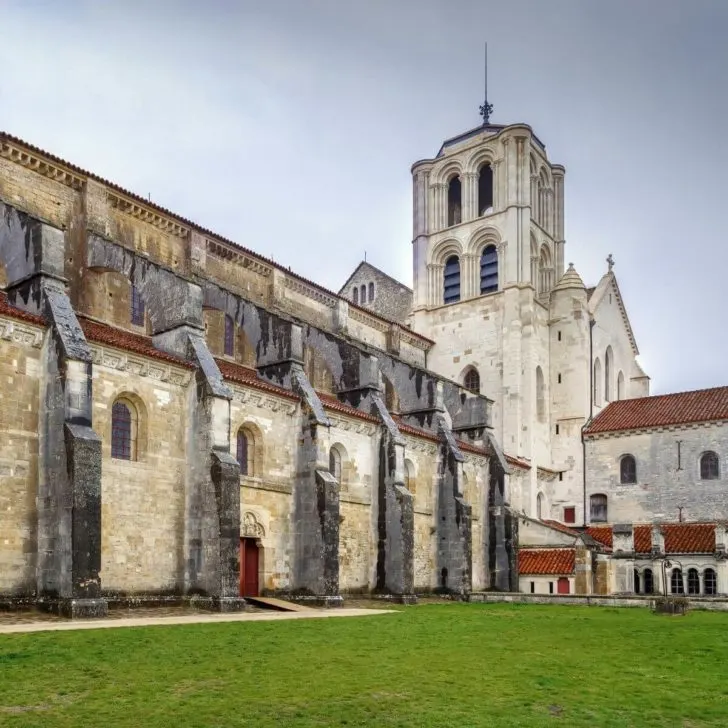 Vézelay Abbey in France is a beautiful monastery that has had many visitors throughout its history.
Founded around 860AD, it is one of the oldest monasteries in Europe and a UNESCO World Heritage Site.
Over the centuries, this monastery has been a site of pilgrimage for people of different faiths and beliefs.
What makes Vézelay so special is its stunning architecture, with grand vaulted ceilings, towering columns, and exquisite artwork.
Being here feels like taking a step back in time to when monks lived here and worshipped in their monastery.
It's hard to imagine how things were hundreds of years ago but the monastery gives you a glimpse into what it may have been like.
Whether you're an avid history buff or just looking for an interesting place to spend time exploring, visiting Vézelay Abbey is truly an awe-inspiring experience.
Cité de Carcassonne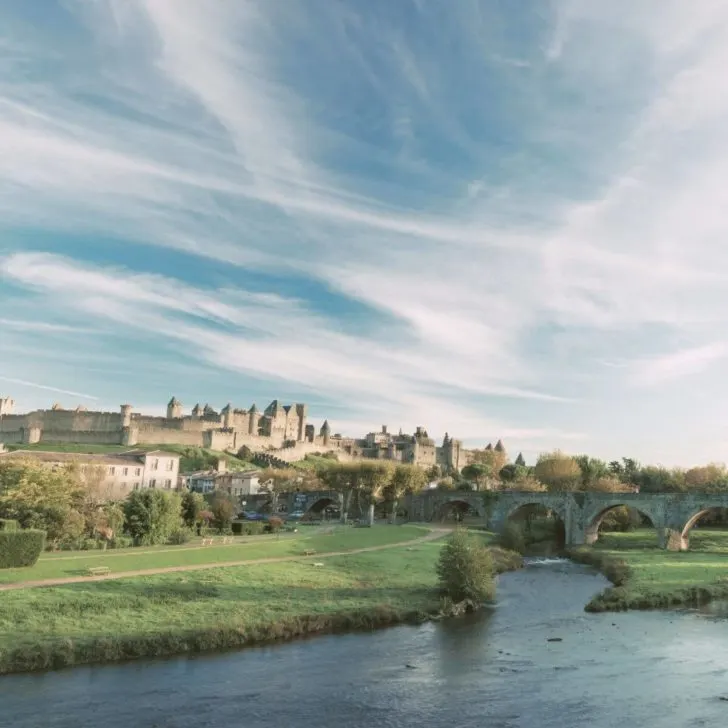 Cité de Carcassonne is a medieval citadel situated in the south of France in the Provence mountains between the towns of Toulouse and Narbonne.
It includes the Château Comtal, over 50 towers, Basilica of Saint Nazaire, and many homes.
The city is free to visit, but an entrance fee is required to visit Château Comtal. Tickets are 9,50€ for adults 26+. It is free up to age 25, as well as for disabled visitors.
Lake Geneva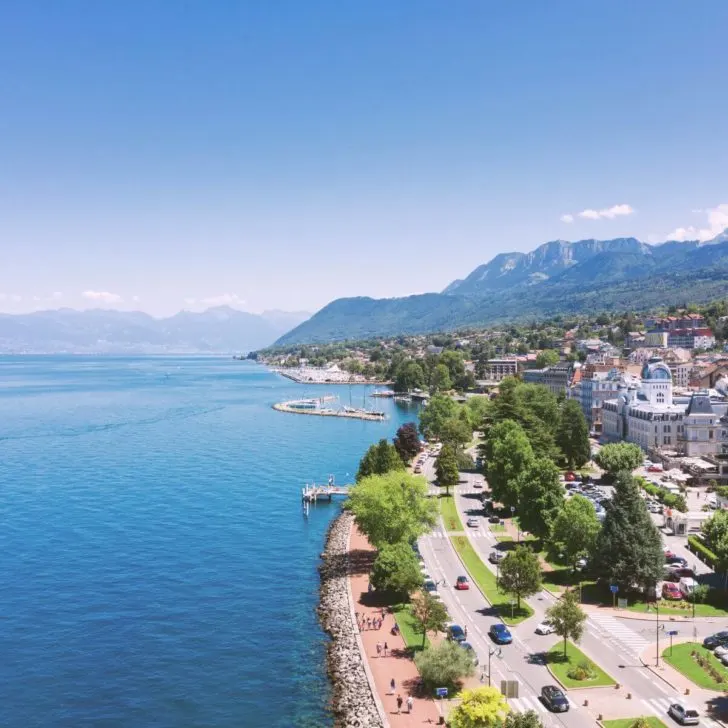 Nestled between France and Switzerland, Lake Geneva is one of Europe's premier vacation destinations.
Whether you're looking for a sunny picnic spot or an alpine paradise that can easily be accessed by train, Lake Geneva has it all.
With picturesque views and crystal clear waters, it's easy to see why this natural landmark in France and Switzerland is so beloved by locals and visitors alike.
Châteaux of the Loire Valley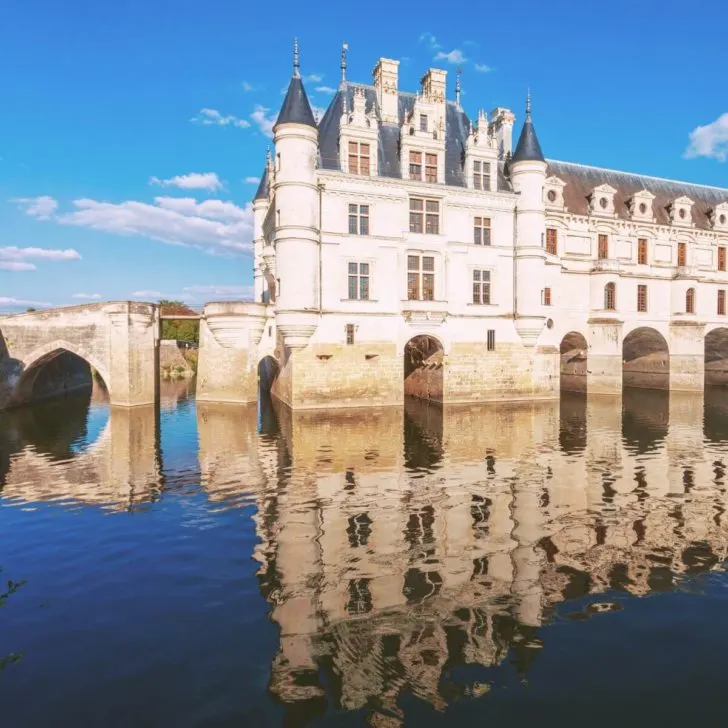 The Loire Valley in France is the perfect romantic escape for any couple looking to explore the chateaux this region is known for.
The valley was designated as a UNESCO World Heritage Site in 2000.
The Chateau de Chenonceau, Chateau de Chambord, and Chateau de Amboise make up a handful of the dozens of châteaux that you could spend an entire day discovering.
Every château has its own unique story to tell, so it is definitely worth visiting several, if you can.
Each one is surrounded by gardens, sculptures, and chapels brimming with history and art, offering a sense of magical grandeur that you can only experience here in beautiful France.
Fondation Monet in Giverny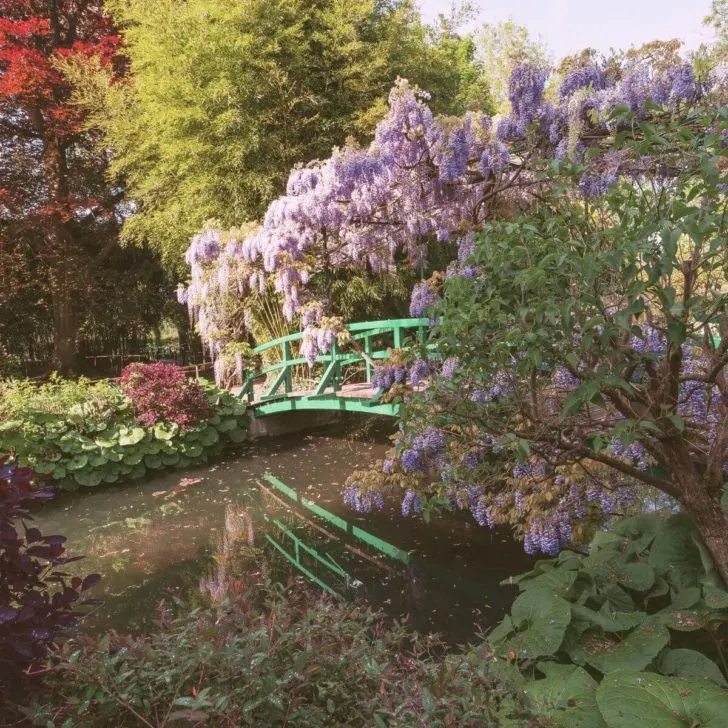 If you are an artist looking for inspiration, or even if you're just a lover of art, then Fondation Monet in Giverny must be at the top of your France bucket list.
Located in the home and gardens of the artist Claude Monet, this museum offers visitors spectacular views of beautiful gardens featuring wisteria, azaleas, and other beautiful flowers, plants, and trees.
On display inside are many pieces from the artist, including his various works that depict waterlilies that were largely inspired by his own garden. The vibrancy and delicacy of these works is enough to make any artist or art lover excited.
The funds from admission also help support educational projects and preservation efforts for the artworks housed within the walls.
Whether you want to be inspired or just want to appreciate art for its beauty, Fondation Monet is sure to leave you in awe.
Abbaye Notre-Dame de Senanque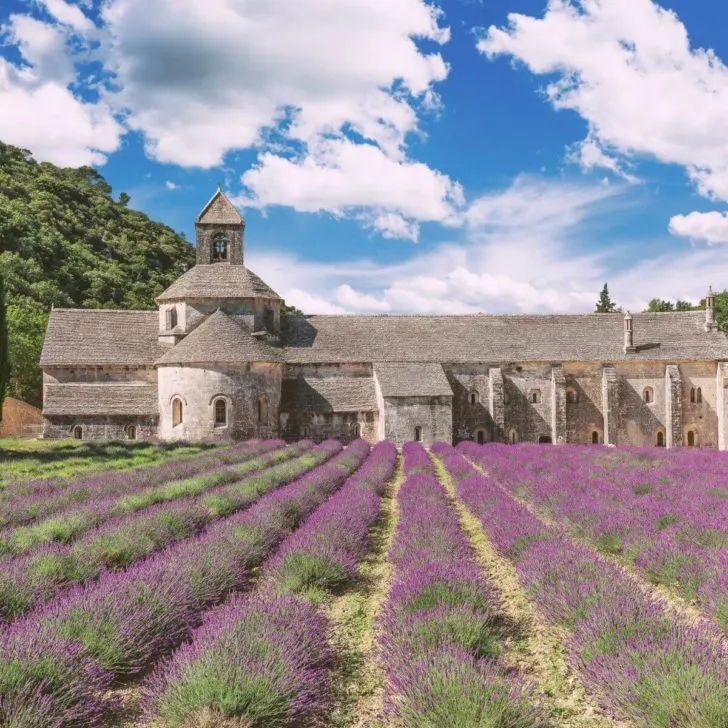 Abbaye Notre-Dame de Senanque, also known as the Sénanque Abbey, is a sight of beauty and wonder located close to Gordes in France.
Built in the 12th century, this Cistercian abbey gets by through growing lavender and tending to honey bees.
Guided tours are available for a fee. Adults are 8,50€, adults 18-25 are 6€ with a valid student ID, children 6-18 are 4€, and children under 6 are free.
Arc de Triomphe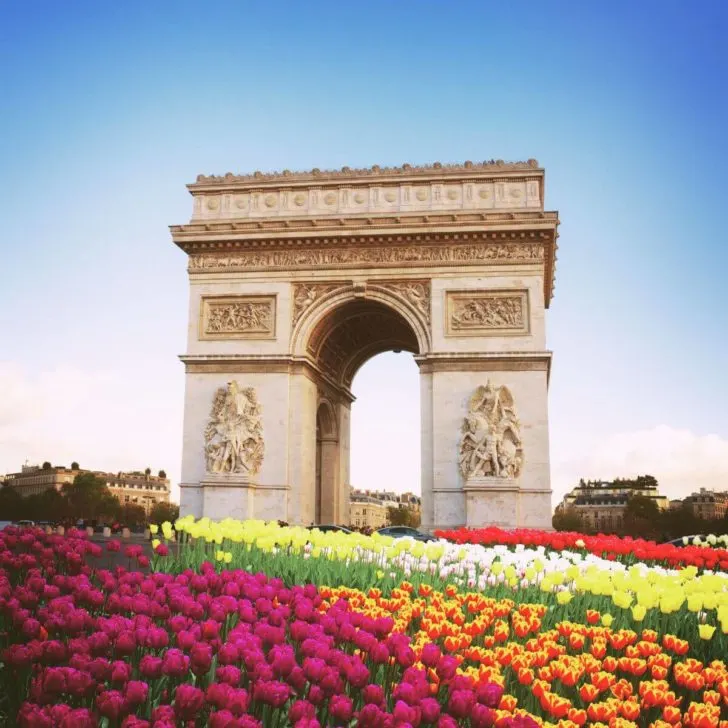 The Arc de Triomphe in France is a tribute to those who fought and died in the French Revolutionary and Napoleonic Wars.
It is located in the center of Place Charles de Gaulle, a massive rotary in Paris.
Visitors can climb to the top of the arch for beautiful views of Champs-Élysées, as well as to see beautiful French artwork and other artifacts.
They can also pay respects to the Tomb of the Unknown Soldier, which the arch towers over.
Tickets are 13€ for adults and free under the age of 18. If you are a EU citizen 18-25, it is also free.
Lastly, the Arc de Triomphe is included as part of the Paris Museum Pass.
Cathédrale Notre-Dame de Paris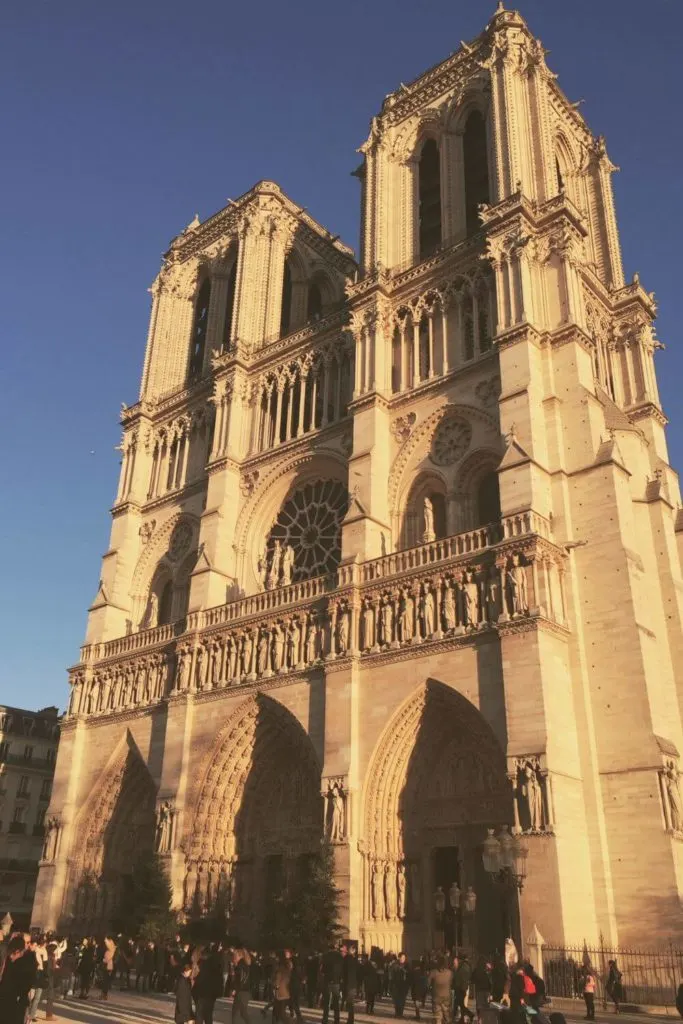 The Cathédrale Notre-Dame de Paris, often just referred to as the Notre Dame Cathedral, is one of the most famous monuments in France.
This Gothic cathedral was built between 1163 to 1345. It gained popularity with the general public after it was featured in Victor Hugo's novel, The Hunchback of Notre Dame.
Notre-Dame has been closed to the public since 2019 after it was severely damaged in a fire. However, it is aiming to reopen in mid-2024 before tourists start arriving for the 2024 Summer Olympics in Paris.
It is unknown what tours will cost when it is reopened, but it is expected to be included in the Paris Museum Pass as it had been in the past.
Eiffel Tower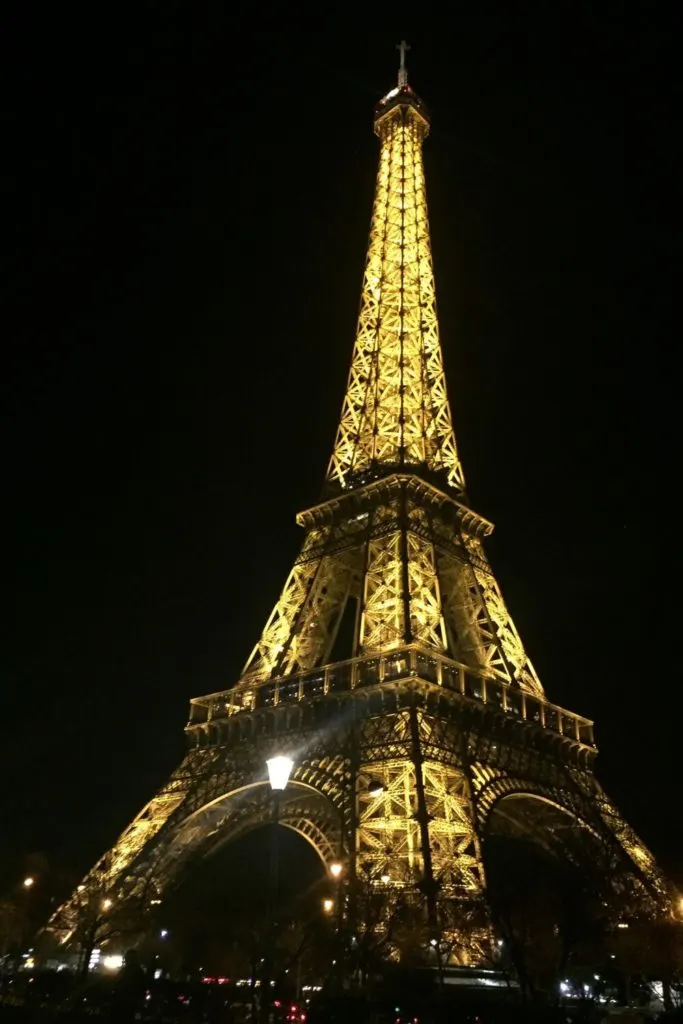 The Eiffel Tower is perhaps the most famous landmark in Paris, maybe even all of France!
Named after Gustave Eiffel, it was initially built for the 1889 World's Fair and remains a centerpiece of the city to this day.
It stands at 1083 feet tall, with a 2-floor restaurant and an observation floor available to the public.
You can purchase tickets to access the restaurant and observation deck via the official site (https://www.toureiffel.paris/en).
I recommend not visiting the famous Eiffel Tower in the Winter months, as the foggy skies greatly impact the view. Instead, visit in late Spring through early Fall for the best experience.
Parc National des Calanques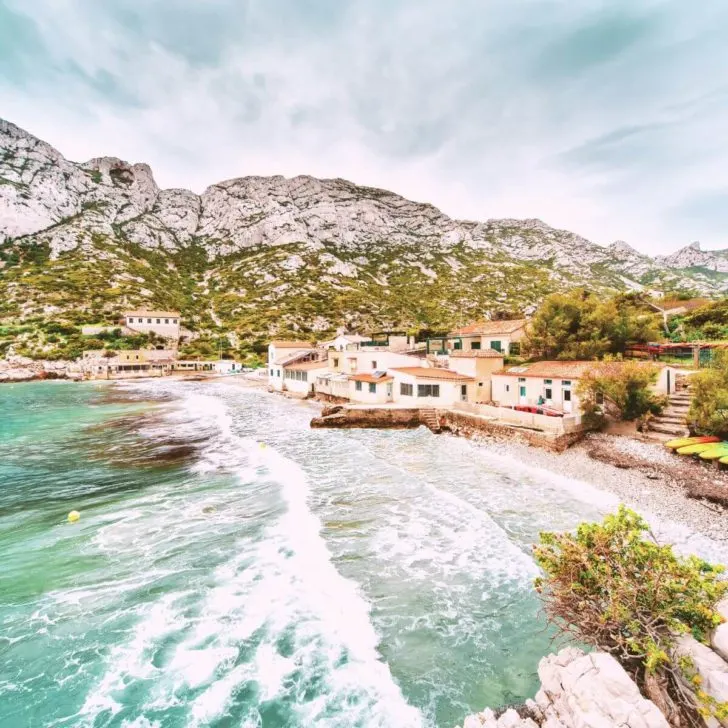 Parc National des Calanques, also known as Calanques National Park, is one of France's most significant natural landmarks and spans from Marseille through Cassia along France's Riviera.
It is a relatively new national park, having only been established in 2012.
Popular activities include sunbathing, boating, kayaking, scuba diving, and hiking.
A few of the best inlets to visit here are Calanque de Port Pin, Calanque d'En-Vau, and Calanque de Sormiou.
Mont Saint-Michel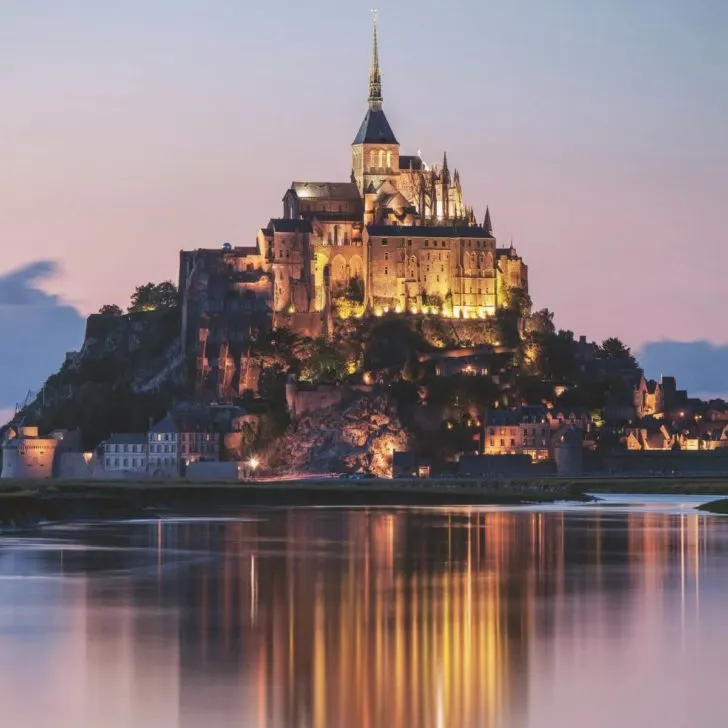 Located in Northern France, Mont Saint-Michel is a tidal island in Normandy, France, best known for its Gothic abbey.
Many years ago, it could only be accessed when the tide was low enough to expose a sand path. However, today, there is a bridge so that it can be accessed at all times.
The island itself is free to visit, but to visit the Abbey, there is an entrance fee for most visitors.
Tickets for adults are 11€, while children under 18 are free. Adults 18-25 with a student ID are also free. You can visit as part of a French or English speaking guided tour, or on your own.
Louvre Museum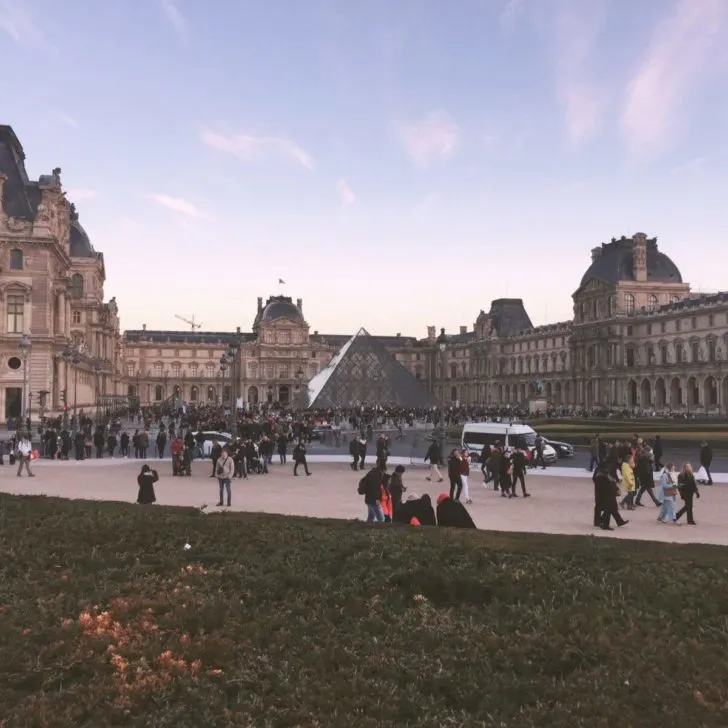 The Louvre is the world's most visited museum. After all, it is home to some of the world's most well-known artwork, such as the Mona Lisa by Leonardo da Vinci.
Even the building it is housed in is a work of art, including the glass pyramid in the courtyard, designed by famed architect I.M. Pei.
The Louvre is included as part of the Paris Museum Pass.
Otherwise, tickets are 15€ (or 17€ if purchased in advance online). Children under 18 are free.
Pont du Gard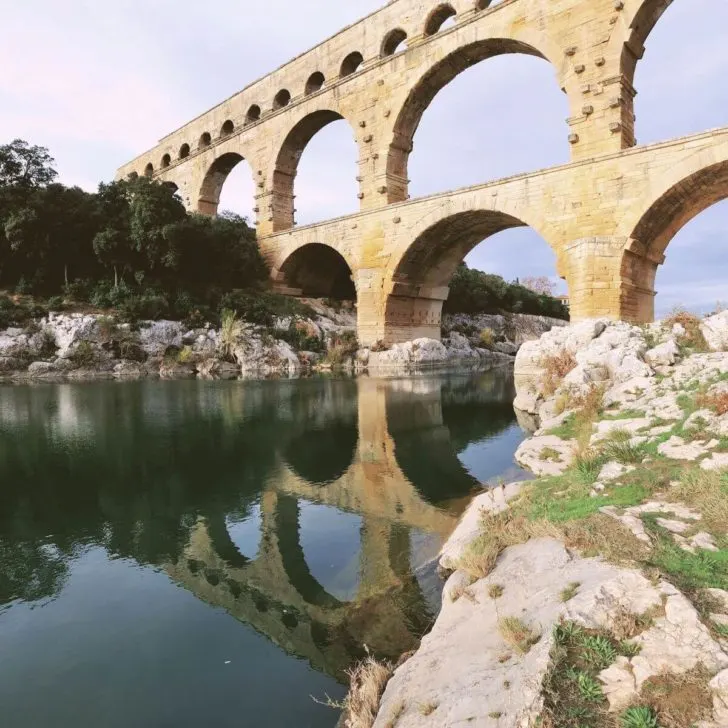 The Pont du Gard is a Roman aqueduct that stretches across the Gardon River in Nîmes.
Although it was built in the first century, it still stands today and can be visited by tourists.
A guided tour, which comes with access to the third tier, is 15€ for adults and 6€ for children 4-17. Children under 4 are free.
Basilica of Notre-Dame de Fourvière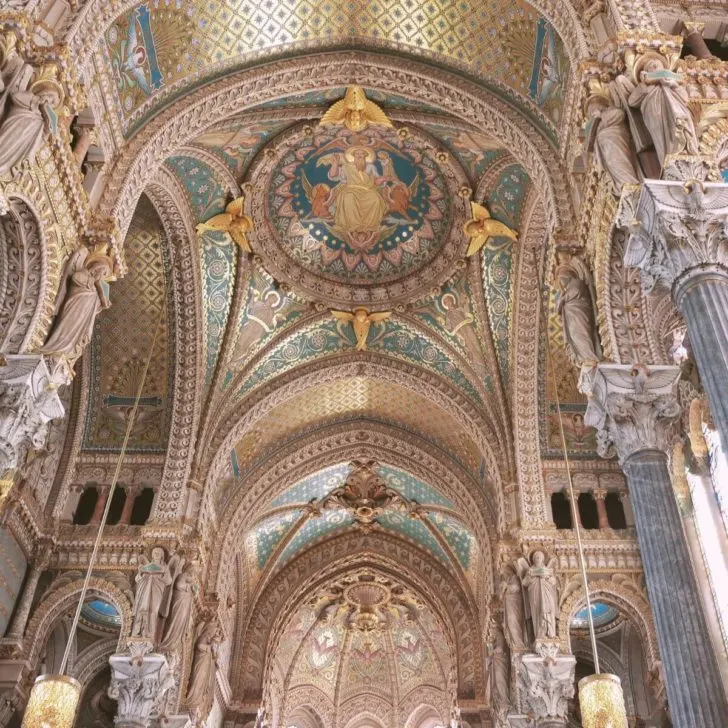 The Basilica of Notre-Dame de Fourvière is an awe-inspiring site located in the city of Lyon, France.
It is considered a masterpiece of both Romanesque and Byzantine architecture and design, with three distinct bell towers that give way to soaring domes and stained glass windows.
Champs-Élysées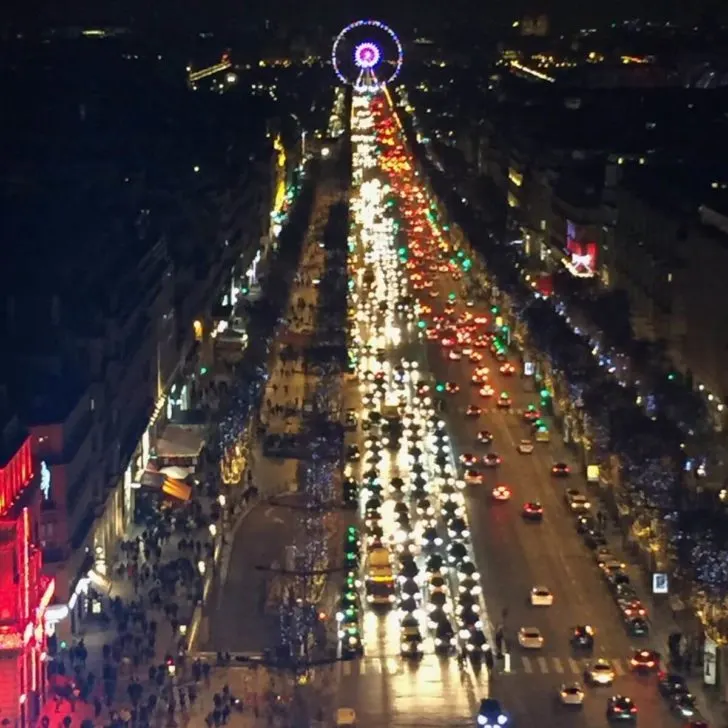 The Champs-Élysées in Paris is truly a sight to see!
This iconic avenue stretches from Place de la Concorde all the way to Arc de Triomphe.
Whether you take a leisurely stroll enjoying the sights or bike around admiring the scenery, the Champs-Élysées has something for everyone.
Many world-renowned cafes, restaurants and shops can also be found along this beautiful avenue; it's absolutely worth a visit!
Château de Fontainebleau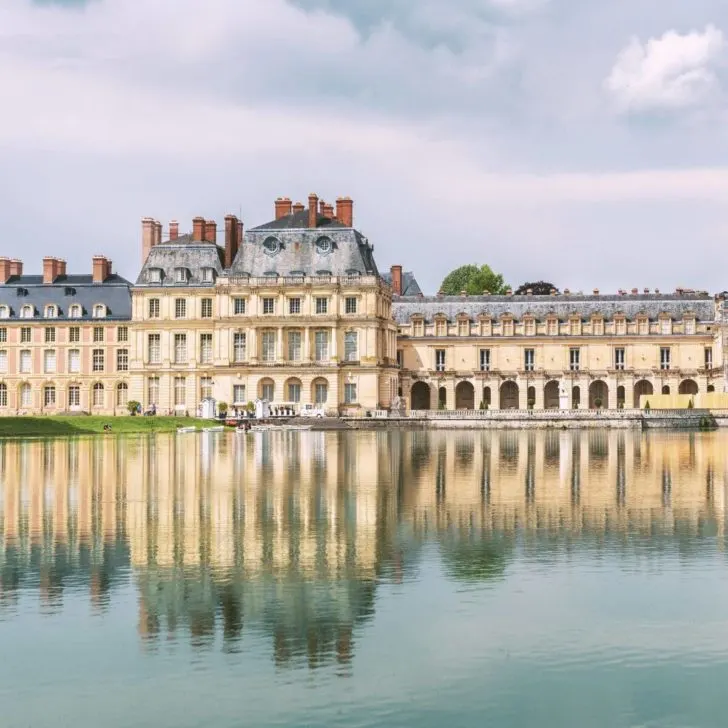 The Château de Fontainebleau, also known as the Palace of Fontainebleau, is a medieval palace located just outside Paris, France.
It once served as a home for French monarch, such as Napoleon, King Louis VII, Philip IV, and many others.
The palace and its grounds are open to the public and occasionally it hosts concerts and events.
It is included as part of the Paris Museum Pass. Otherwise it costs 14€ for adults.
Entry is free for children under 18 and adults 18-25 (with a student ID) if they are an EU citizen.
Château de Versailles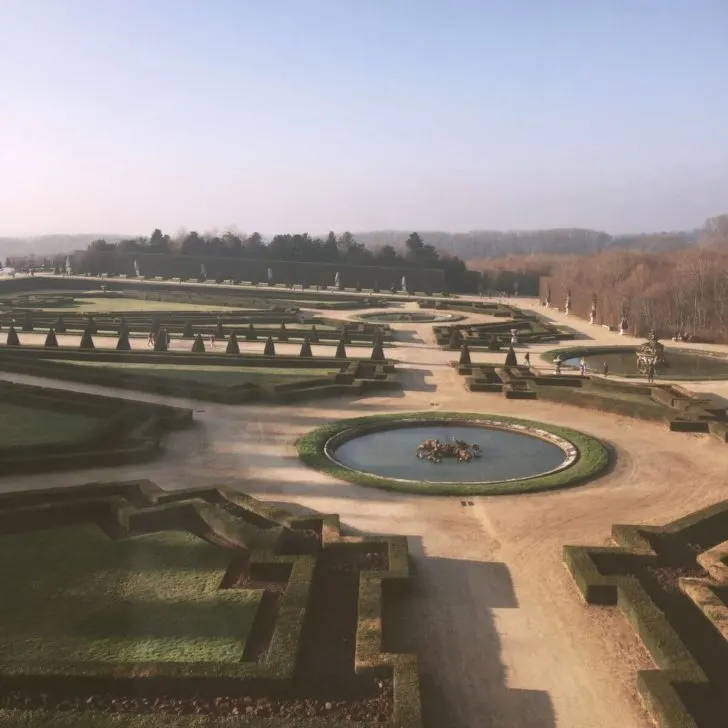 Château de Versailles, also known as the Palace of Versailles, is one of the best known landmarks in France.
Located just outside Paris, the palace was built by King Louis XIV but is more well known as a previous residence of Marie Antoinette.
In addition to the main palace, there is also the Royal Opera theater, the Museum of the History of France, the Royal Chapel of Versailles, Petit Trianon, Grand Trianon, and the Queen's Hamlet and Theater – amongst other places to visit.
In 2024, it will be used to host the Equestrian events for the Summer Olympics.
Arena of Nîmes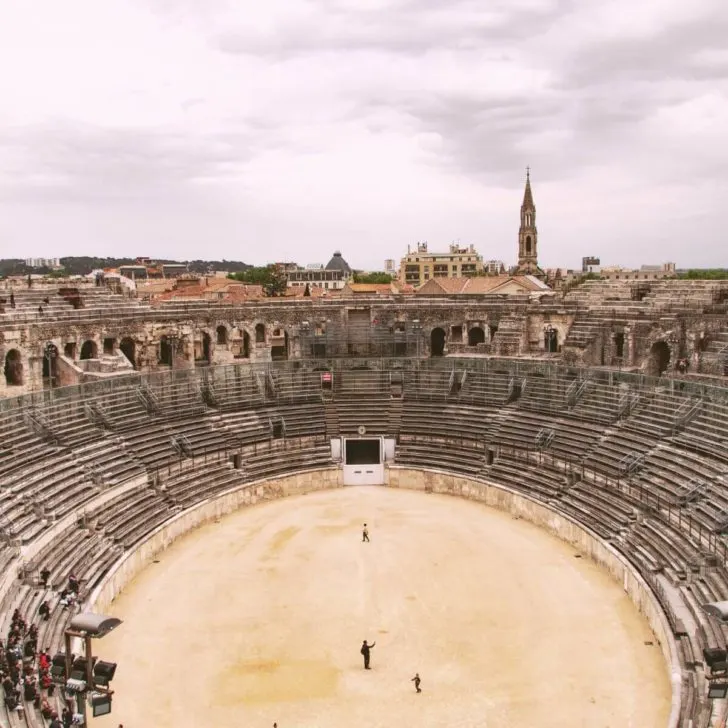 Built at the end of the 1st century AD, the Arena of Nîmes is one of the best-preserved Roman amphitheaters in the world.
It has been used for various activities throughout its long life. From gladiator fights to bullfights, this arena has seen it all!
Today, it is used as an open-air venue for concerts and other events, as well as for historical tours.
American Cemetery in Normandy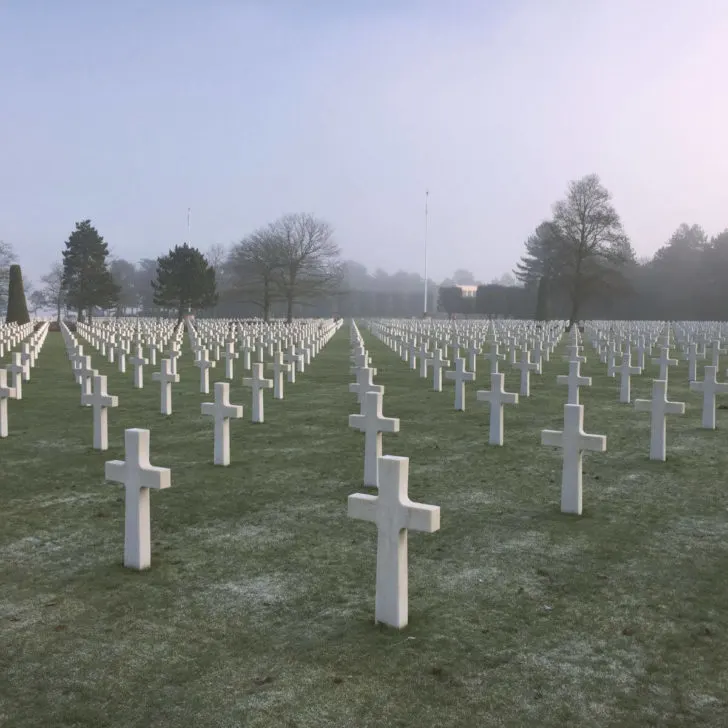 The American Cemetery in Normandy is a breathtaking sight to behold.
Located on the northern coast of France, it serves as a memorial and reminder of the world-changing events that took place during World War II.
A stroll through the cemetery reveals row upon row of white marble crosses and headstones, each one representing a fallen soldier who made the ultimate sacrifice for freedom and democracy.
I first visited this cemetery in 2016 with my brother, who was serving in the US Army at the time. I didn't think I'd be as moved by visiting as I did – but it truly was solemnly beautiful.
Normandy D-Day Beaches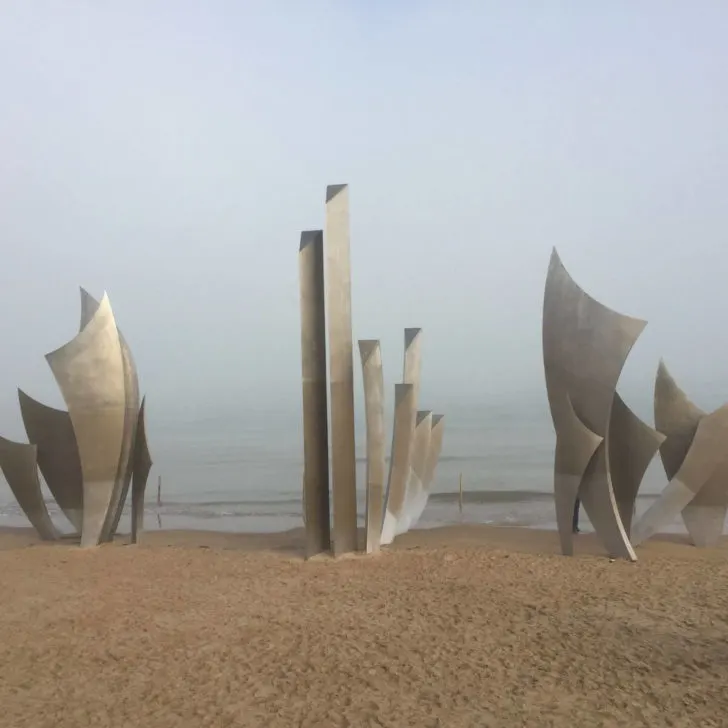 The Normandy Beaches of World War II will always be remembered for their immense historical significance.
On June 6th, 1944, the Allies stormed five beaches on the coast of France, today known as Utah, Omaha, Gold, Juno, and Sword Beaches.
The most iconic of these is Omaha Beach, where American forces had to battle against land mines and German forces upon arrival.
Fortunately, a day that seemed destined for disaster ultimately led to victory for the Allied forces and laid down the groundwork for their ultimate success in Western Europe.
Today it remains one of the most highly visited sites in all of Northern Europe.
Gulf of Porto, Corsica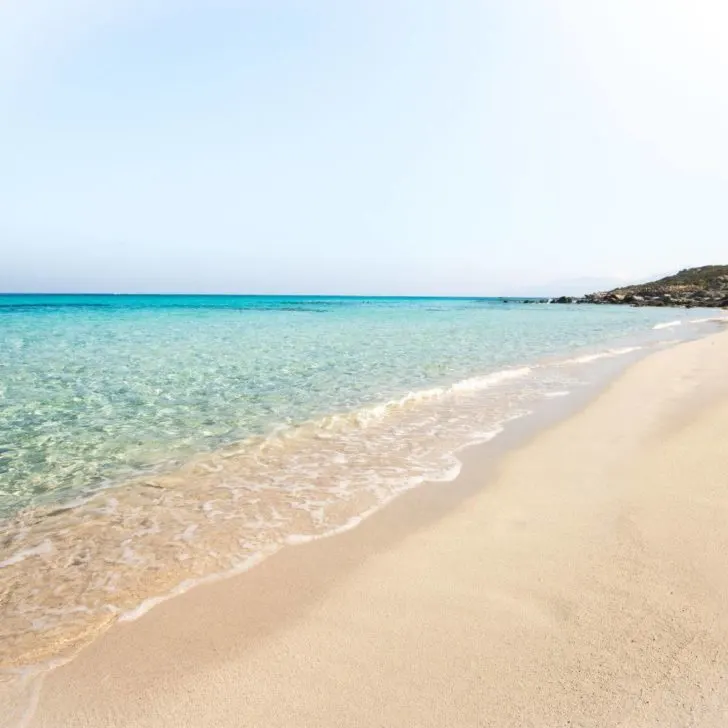 The Gulf of Porto in Corsica is a beach-lovers paradise and one of Frances most famous natural landmarks.
From Beach Rodinare to Plage du Petit Sperone, the crystal clear waters and white sand dunes provide an amazing beach experience. Plage de Saleccia and Lotu Beach are also popular beaches in this area.
With such stunning beaches and a warm climate, it's no wonder the Gulf of Porto attracts so many beach-goers each year!
Champagne Wine Region in Grand Est
Put a sparkle in your next trip to France with a visit to the celebrated champagne wine-producing region of Grand-Est.
With famous cellars from Epernay and Reims, you'll have the chance to savor bubbly delights as you wander through iconic vineyards that have been cultivated for years with nothing short of love and attention!
Whether for a blissful day trip or an overnight stop on your itinerary, I highly recommend adding the delightful Champagne Wine Region to your France bucket list.
Palais des Papes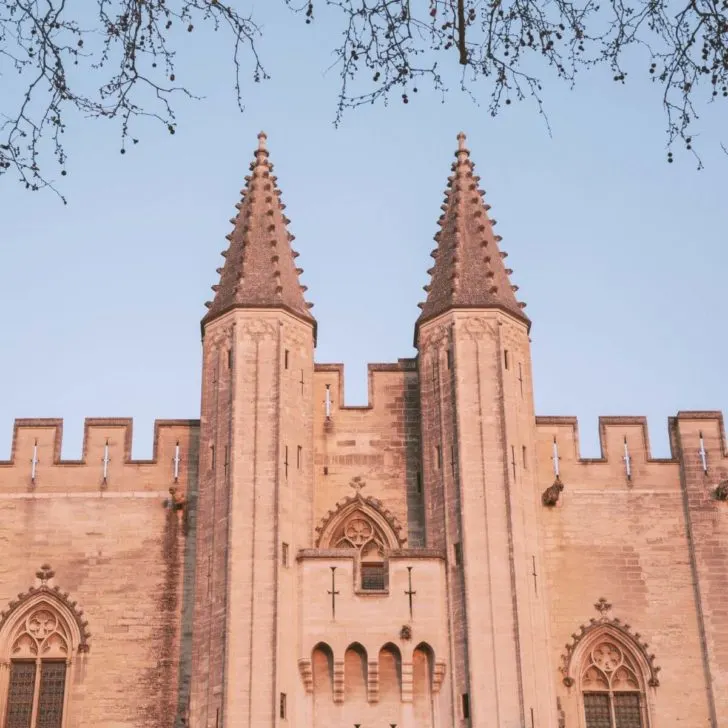 The Palais des Papes is a fascinating destination in Avignon, France.
Situated in the heart of this historic city, the Palais was originally built as a palace for the popes during their exile from Rome.
In its heyday, it was used to host grand audiences and housed several libraries and chapels.
Today, visitors can explore the massive building and its incredible gardens which boast lush greenery, lemon trees and beautiful views of Avignon's skyline.
Beaches of Saint Tropez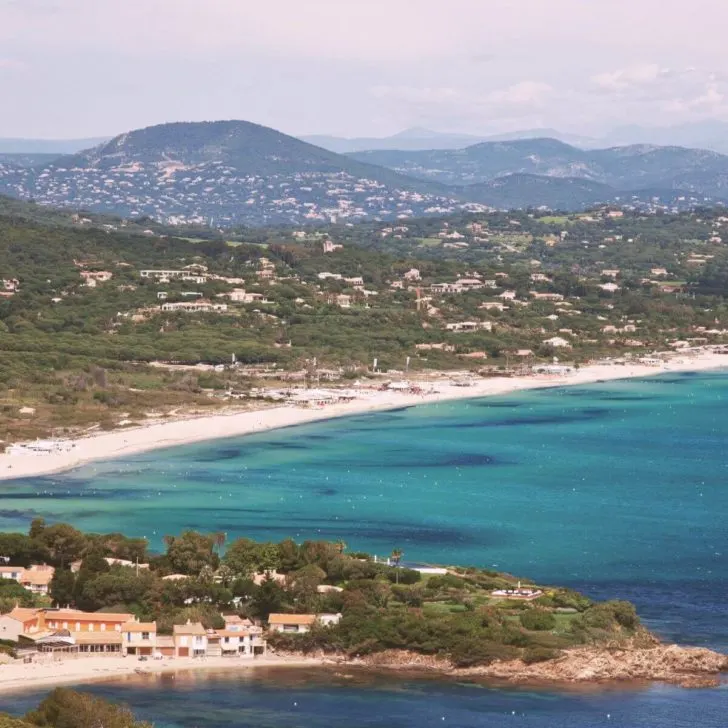 The beaches of Saint Tropez are one of Frances most famous natural landmarks and have something for everyone!
From the chic Pampelonne Beach to the more secluded, tranquil spots, it's easy to find a beach perfect for your day in the sun.
Each beach has its own unique atmosphere, each providing breathtaking views of the azure waters. You won't regret visiting any of them!
Perfect for swimming, exploring rock pools, or indulging in some water sports, Saint Tropez is an ideal spot for vacationers and locals alike seeking some summertime fun.
Camargue Salt Marshes
The Camargue Salt Marshes are an incredible sight to behold. Located in southern France, the pink salt flats offer a unique landscape surrounded by vibrant wildlife.
Whether you're looking to explore the area's ecosystem, or just want to take in the views from afar, this is one destination you won't want to miss.
If you're lucky, you may come across some pink flamingos. These feathery friends flock to the pink flats and their pink feathers glimmer beautifully against the white salt backdrop.
Make sure your camera is ready for some memorable shots!
Musee d'Orsay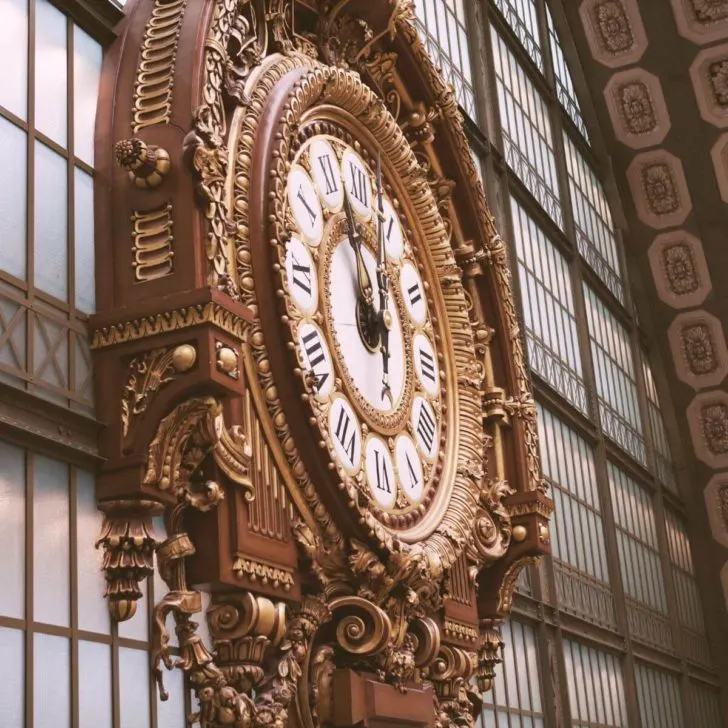 The Musee d'Orsay in Paris is a museum like none other. Located along the banks of the River Seine, it's an impressive sight and a top tourist destination.
It is located inside the former Gare d'Orsay, a train station built in the Beaux-Arts style.
Aside from the building being a landmark on its own, it is filled with an incredible collection of French artwork, mainly from between 1848 and 1914. This includes some of the world's most iconic pieces by Van Gogh, Monet, Manet, Renoir, and many others.
You could easily spend hours exploring the museum, getting to know its famous works and learning about their significance in art history.
Whether you're an art enthusiast or just want to soak in some culture, a trip to Musee d'Orsay is sure to enrich your experience!
Sacre-Couer Basilica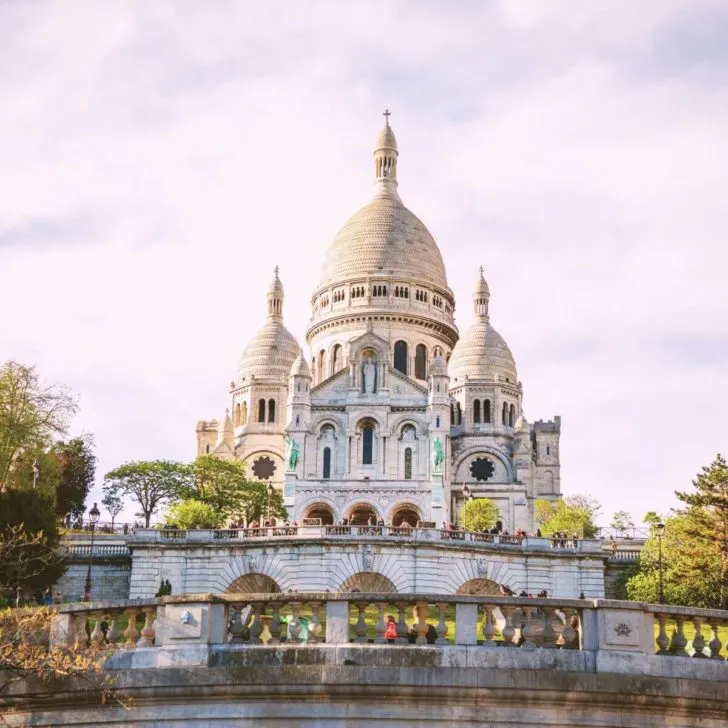 The Sacre-Couer Basilica is an iconic French architectural landmark located in the Montmarte neighborhood of Paris.
Construction started in 1875, but it wasn't consecrated until 1919. It was designed by French architect Paul Abadie, who passed before construction finished.
Today, it is one of the most famous buildings in Paris thanks to its beautiful architecture and stunning views of the city.
Chateau de Chantilly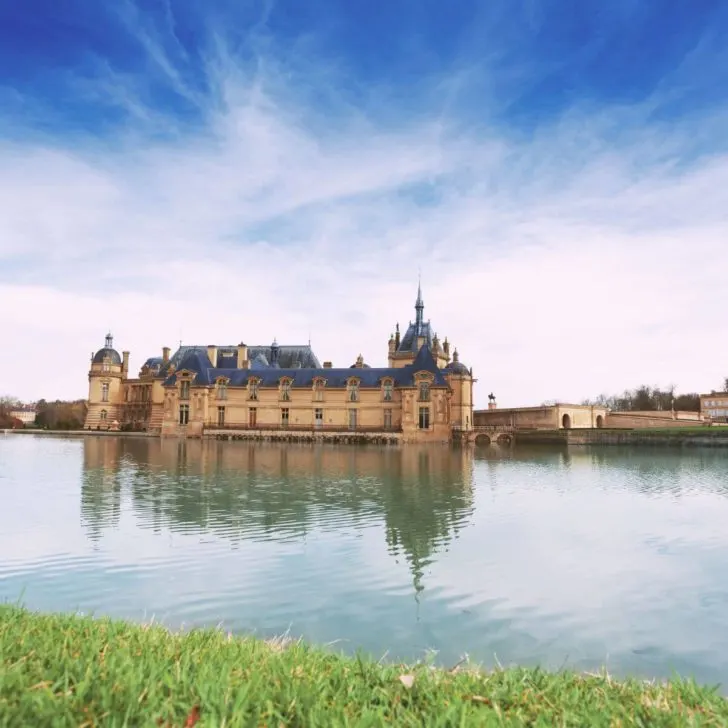 Located about 30 miles north of Paris, Chateau de Chantilly has been around since the 14th century.
The palace was rebuilt by Henri d'Orléans between 1875-1882 after the original grand chateau was destroyed during the French Revolution.
Located inside the palace is Musée Condé, one of the largest art galleries in France with paintings, drawings, photographs, and manuscripts.
Along with its impressive art collection, opulent gardens, and stunning architectural features around every corner, Chateau de Chantilly is also well-known for its horse stables.
In fact, guests can opt to attend a horse demonstration, as well as a show, as part of their visit.
The palace also hosts events and workshops, such as how to make Chantilly whipped cream!
Tickets start at 17€ for adults and 13,5€ for children 7-17. Children under 7 are free.
Chateau de Pierrefonds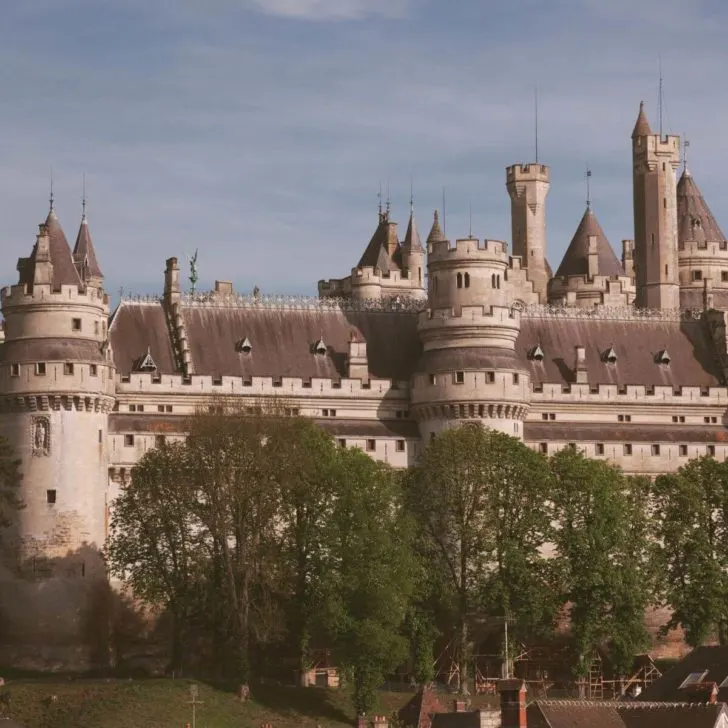 The Château de Pierrefonds is an iconic French medieval castle located in the Hautes-de-France region.
The current structure of the castle was built by Duke Louis of Orléans at the turn of the 14th and 15th centuries, as a showcase for his wealth and power.
Today, visitors from all over can explore its amazing beauty and architecture, from its perfectly manicured gardens to its majestic towers.
It has also been used many times in film and tv series, such as Highlander, The Man in the Iron Mask, and The Wizards of Waverly Place.
Pont d'Arc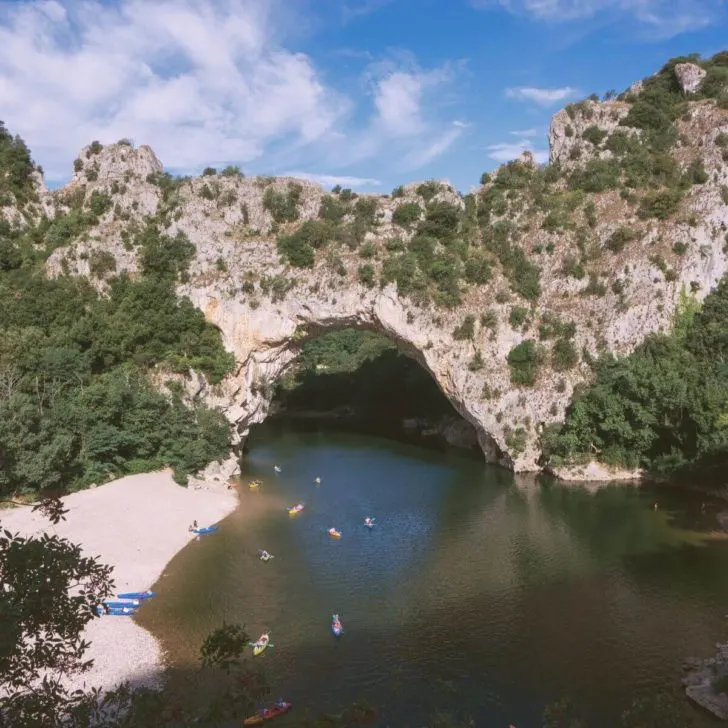 Pont d'Arc is a massive natural stone arch formed from centuries of erosion from the Ardeche River.
Visitors can explore the area by canoeing upriver or taking a hike around the natural archway.
With its unique and breathtaking view, it's easy to see why Pont d'Arc is one of France's most popular natural landmarks!
Saline Royale d'Arc-et-Senans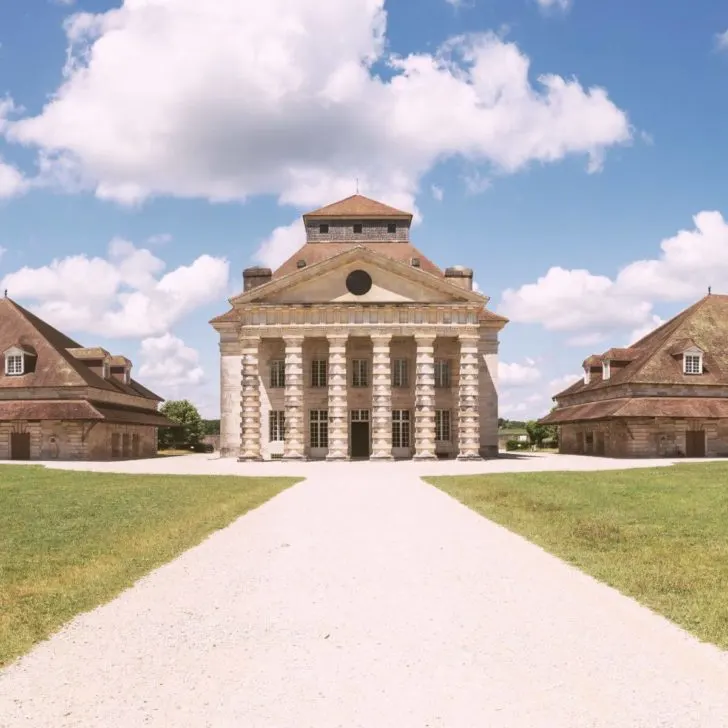 The Saline Royale d'Arc-et-Senans, or Royal Saltworks, is a fascinating building in France. It was designed in the 18th century by Claude-Nicolas Ledoux during the early years of the Enlightenment Era.
At its heart stands the monumental horseshoe-shaped salines, with its pavilions connected by an arcade and vaults decorated with allegorical mosaics.
Today it houses permanent and rotating exhibits of cultural and historical interest. Visitors can also tour the gardens.
Mercantour National Park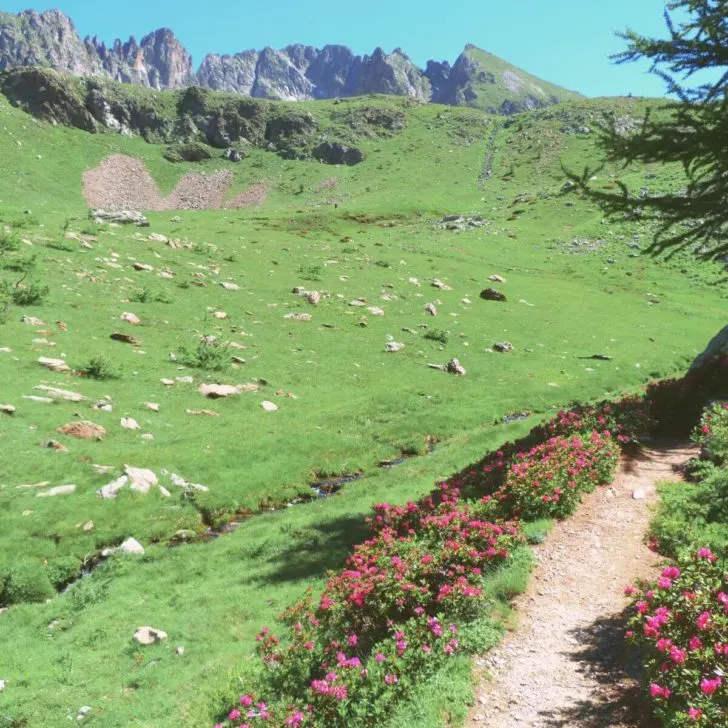 A natural landmark in France like no other, the Mercantour National Park in France is an absolute must-see destination.
It was established as a national park in 1979 and is one of the most beloved natural attractions in the area, thanks to its unparalleled geography and stunning alpine vistas.
With more than 340 miles of trails to explore, visitors will find something new every time they visit, from natural sights, such as cascading waterfalls and lush forests, to cultural sites, like the petroglyphs at Mont Bégo.
Verdon Gorge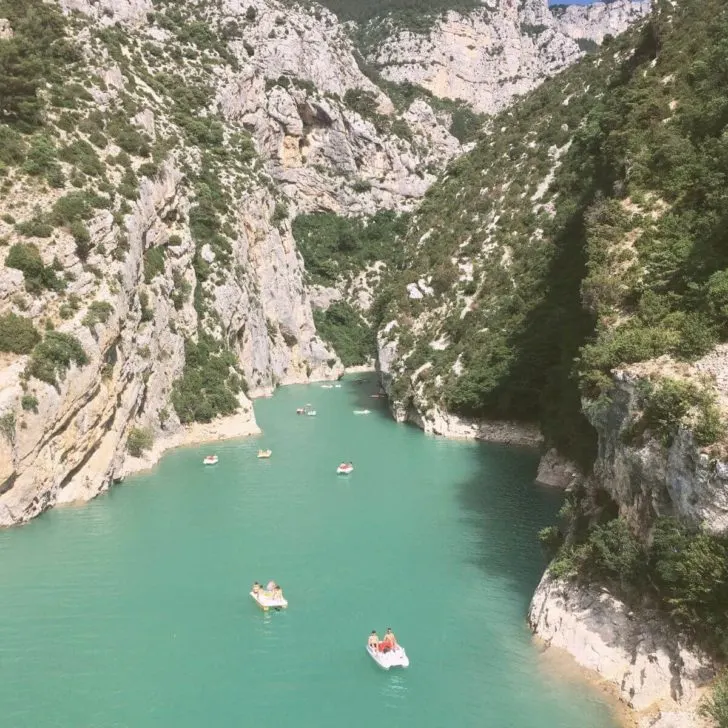 Located in the southeastern region of France, Verdon Gorge is a canyon like no other.
Boasting dramatic cliffs and majestic turquoise waters, it is one of Europe's most stunning natural wonderlands. Therefore it is no surprise that adventurers around the world flock to this part of France to explore its beauty.
From swimming in canyon lakes to canyoning down the gorge's canyon walls, there are so many possibilities for activities here!
Whether you are looking for an outdoor adventure or just some scenic views, Verdon Gorge should be on your list of destinations.
Gouffre de Padirac
Gouffre de Padirac is an amazing cave located near Gramat, France.
It was discovered in 1889 by Edouard-Alfred Martel and is now one of the most popular cave networks in Europe.
It features a stunning drop of 246 feet into an underground river which can be crossed by boat.
Visitors can explore several chambers with different rock formations and admire beautiful underwater lakes that make this cave a unique experience.
If you're looking for something special to do during your trip to Gramat, then Gouffre de Padirac should definitely be on your list!
Dune du Pilat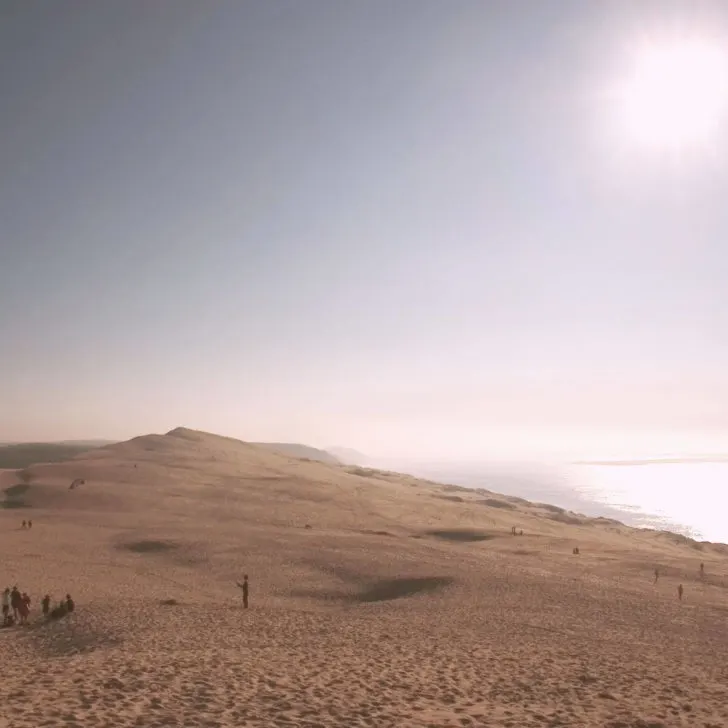 Have you heard of the fascinating Dune du Pilat? It is the tallest sand dune in Europe, standing over 357 feet tall and almost 1.7 miles long.
Located in Southwest France, the Atlantic Ocean makes up one side of the dune with beautiful views and a pristine golden sand beach on the other.
Not only can you take an invigorating walk up to the top, but once there, you'll be amazed by the panoramic view this natural wonder has to offer.
If adventure or landscape photography calls your name, Dune du Pilat is definitely worth exploring!
Pont des Arts aka Love Lock Bridge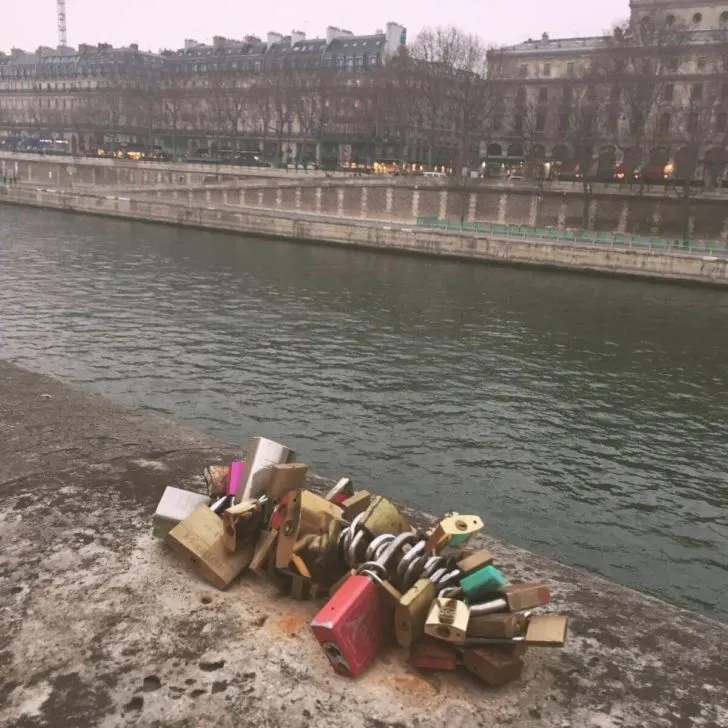 The Pont des Arts pedestrian bridge in Paris is an incredible sight to behold.
Spanning the River Seine, this bridge has served as a love expression hotspot with couples attaching love locks to it.
The love locks started appearing on the bridge in 2008 with the tradition continuing for many years.
Unfortunately the weight of the locks took a toll on the bridge and they had to be removed and panels were added in place so that new locks could not be added.
That said, many lovebirds still find a way to add a lock anywhere nearby that is small enough to loop a lock around.
What are your favorite famous landmarks in France to visit?
France is a country with a long and varied history, which is reflected in its many famous landmarks.
From ancient ruins to modern skyscrapers, there is something for everyone to enjoy.
Which of these landmarks in France do you think is the most interesting? Let me know in the comments below.
Next up, check out these posts for more help planning your French vacation:
---
About the author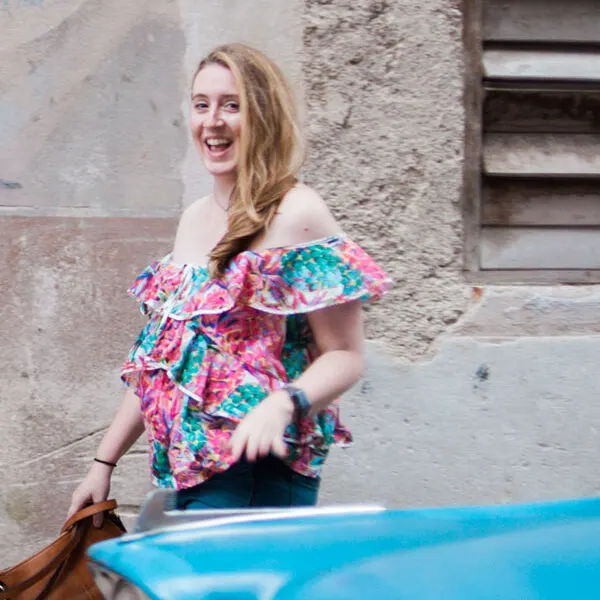 Meg Frost is a Boston-based travel blogger that helps people embrace technology to make vacation planning and traveling wicked easy, affordable, and fun.
She holds an M.A. in Journalism from Northeastern University and B.S. in Communication & American Studies from University of Miami.
---