If you're visiting New Hampshire in the Fall, you're in for a treat.
There's so much going on, from gorgeous Fall foliage to some of the best haunted houses in New England.
For tips on what to do in New Hampshire in the Fall, keep reading.
Embark on a Fall foliage train ride
A fun way to take in the Fall foliage in New Hampshire is via scenic railway.
One option is the Hobo & Winnipesaukee Scenic Railroad Fall Foliage tour.
On this 4-hour tour, you'll take a round trip train ride from Meredith, NH with 2 stops during the tour.
The first stop is at Common Man Inn & Spa where you'll have a Thanksgiving-inspired buffet lunch.
The second stop is at the Boston, Concord & Montreal Railroad Station in Ashland for a tour of this historic station.
Along the way, you'll see Ashland Summit, Bonnie Brae Deer Farm, Glove Hollow Christmas Tree Farm, and Lake Waukewan, all of which provide lovely Fall foliage views.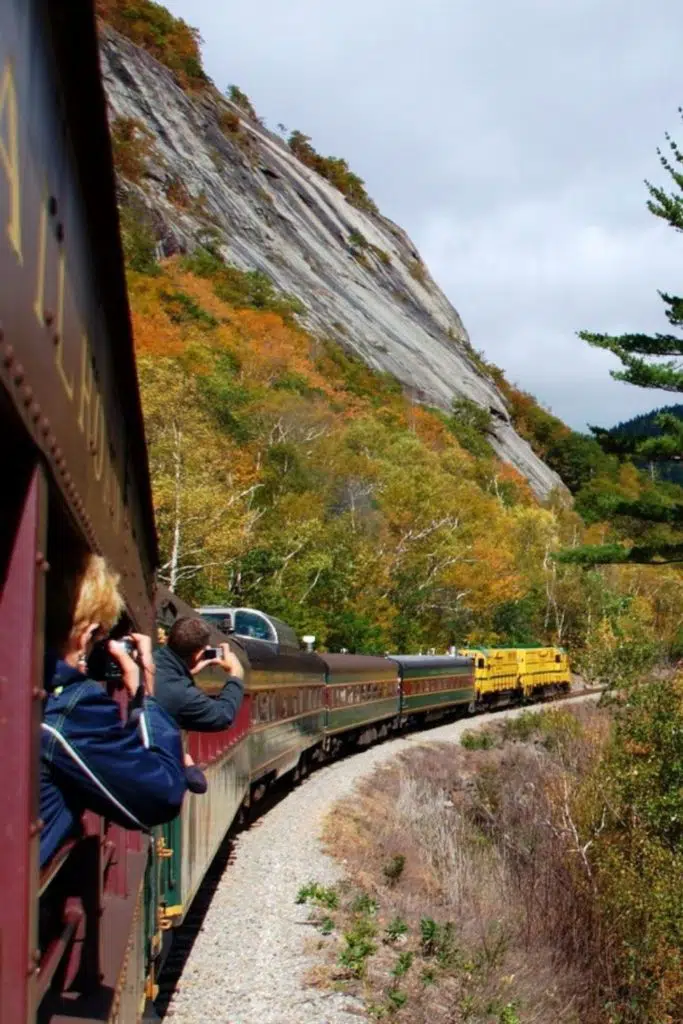 Another reputable option for a fall foliage train ride in New Hampshire is via Conway Scenic Railroad's Mountaineer tour that takes off from North Conway.
The Mountaineer is a 5-5.5 hour train ride that takes you through Crawford Notch.
The ride includes views of mountains, streams, bridges, and of course, plenty of Fall foliage if you visit during peak foliage season.
It also includes a stop at the historic Crawford Depot in Caroll, NH.
Yet another fun option is taking the Mount Washington Cog Railway to the summit of Mount Washington.
Trips to the summit only go through early to mid-October, so plan ahead if this is on your Fall bucket list.
After early to mid-October, the Mount Washington Cog Railway has train rides that go to the Skyline and Waumbek stations due to treacherous weather above those heights.
Go apple picking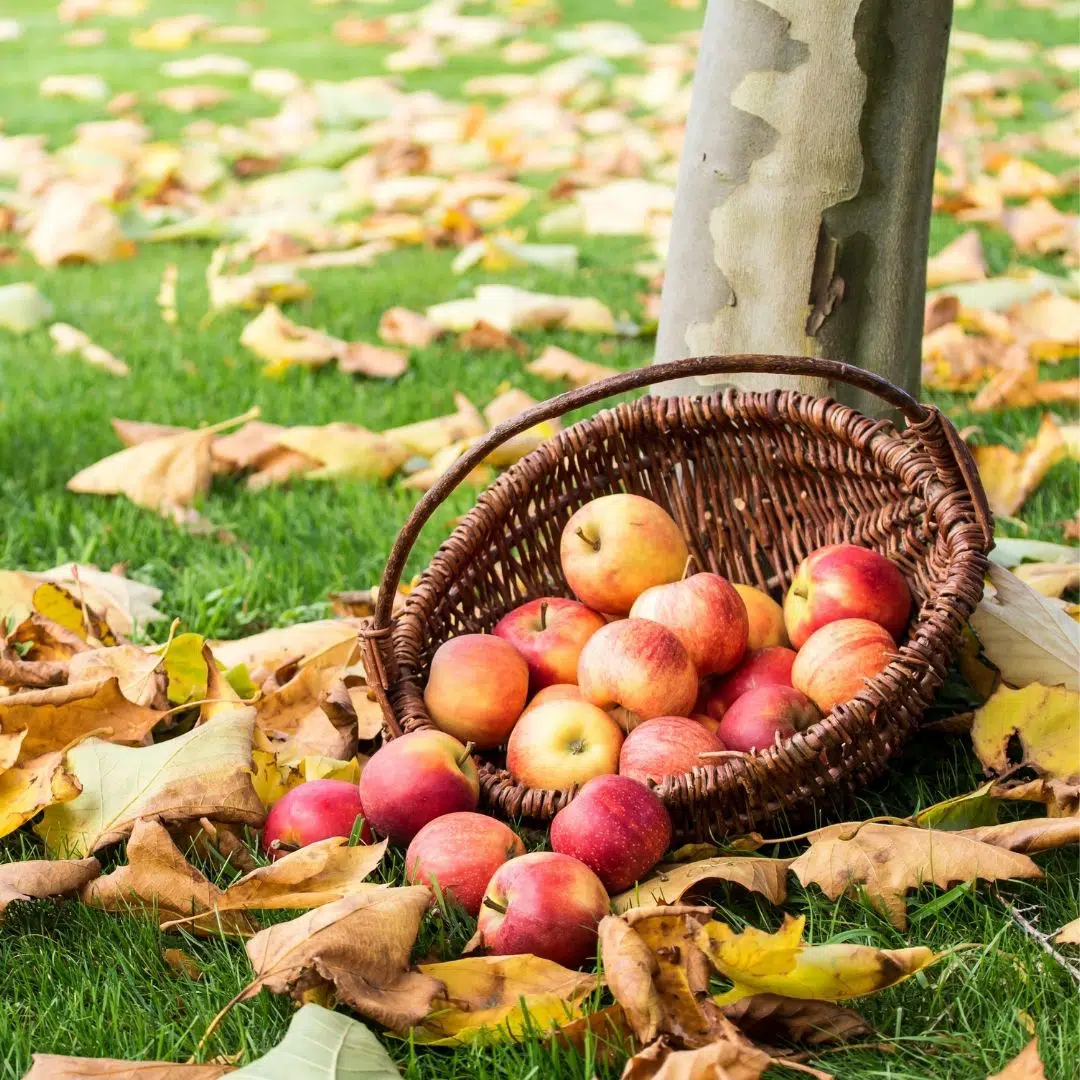 While there are many lovely apple orchards across New Hampshire, I recommend heading to Londonderry, which is well-known for its apple orchards and farms.
Today there are 3 apple orchards left in Londonderry: Elwood Orchard, Mack's Apples, and Sunnycrest Farm.
Elwood Orchards has been around for over 110 years (since 1910!).
Here you can pick a variety of apples and shop for corn, peaches, and other goodies from their farm stand. They also offer firewood for sale.
Mack's Apples at Moose Hill Orchard lets visitors pick their own apples and pumpkins during the Fall season.
They also have a market with other produce, like corn and tomatoes, and an ice cream stand.
In the Summer, you can pick your own peaches, too.
Sunnycrest Farm lets visitors pick their own apples in the Fall plus they have a well-stocked market.
The market sells various fruit, vegetables, honey, syrup, milk, bread, and apple cider donuts.
During other seasons, you can also pick your own blueberries, cherries, and raspberries.
Take a drive on the Kancamangus Highway
If you find yourself in New Hampshire during Fall, and you're looking for the ultimate Fall foliage experience, then look no further than the Kancamagus Highway.
This 34.5-mile scenic road winds through the heart of the White Mountains, passing by picturesque towns like Conway and Lincoln.
Along the way, you'll encounter lots of scenic overlooks, hiking trails, and waterfalls.
Trust me, there's no better way to witness the mesmerizing transformation of nature than driving through this vibrant landscape.
So pack some snacks, put on your favorite tunes, and get ready for an adventure filled with jaw-dropping views and lots of leaf peeping.
Check out the New Hampshire Film Festival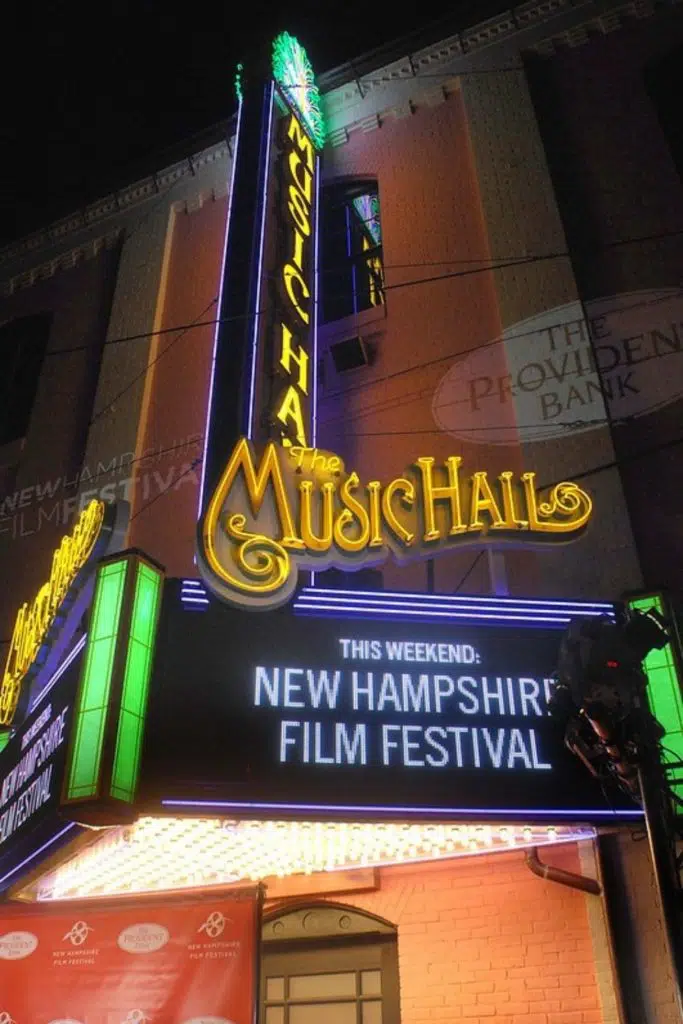 Every October, the New Hampshire Film Festival takes over Portsmouth with screenings, film discussions, youth workshop, parties, and more.
In 2023, the festival will run from October 12 – 15.
And while many might shrug it off, assuming that a small state film festival isn't worth it, think again!
Many celebrity actors, film makers, producers, and others in the film industry regularly make the trek to NH to participate.
Dig in at the Hampton Beach Seafood Festival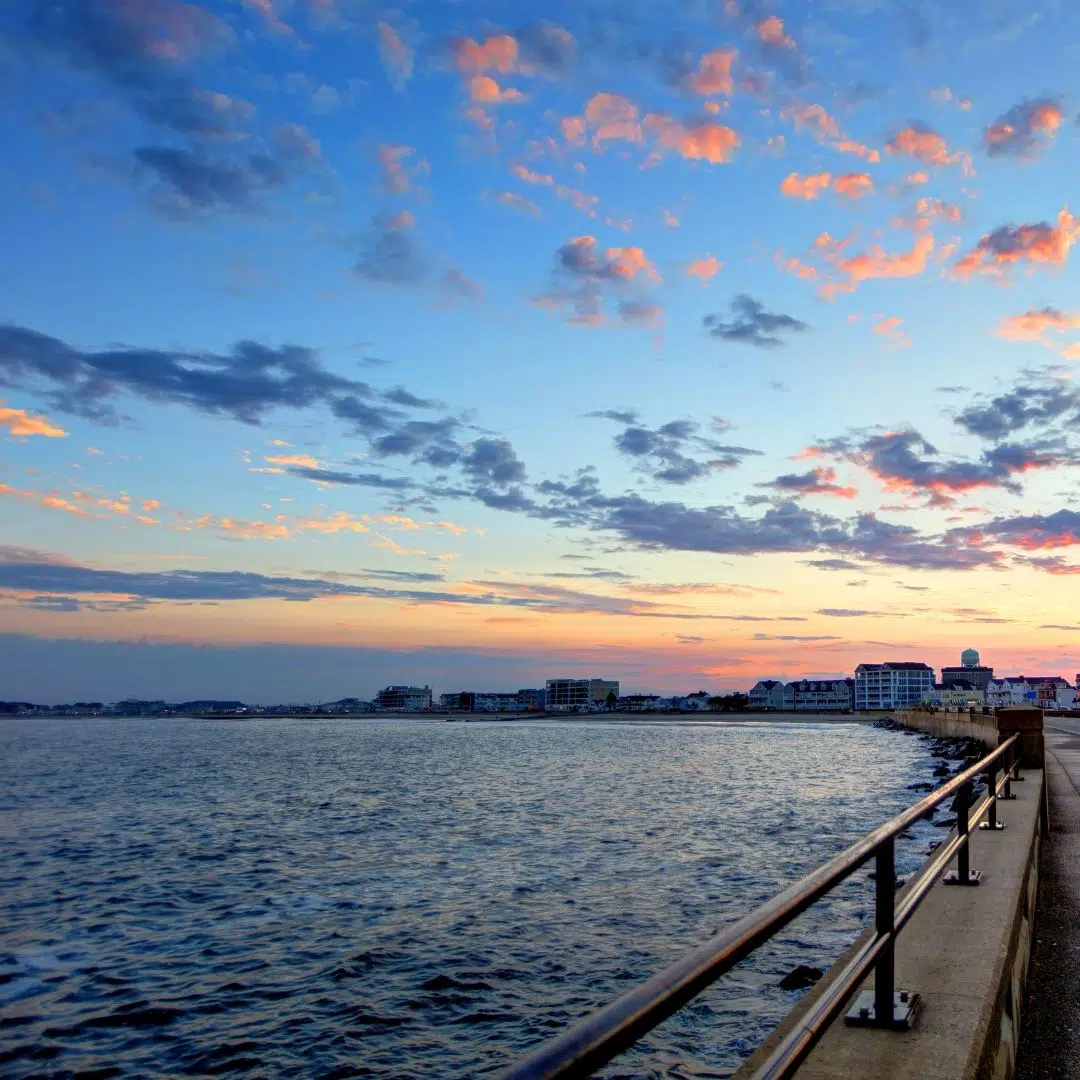 The Hampton Beach Seafood Festival features local bands, end-of-season sales from beach vendors, local craft sellers, a beer tent featuring New England's best breweries, and of course, plenty of seafood.
It's a great way to close out the Summer with one last beach weekend and lots of fun.
In 2023, The Hampton Beach Seafood Festival takes place September 8 – 10.
Get lost in the Sherman Farm corn maze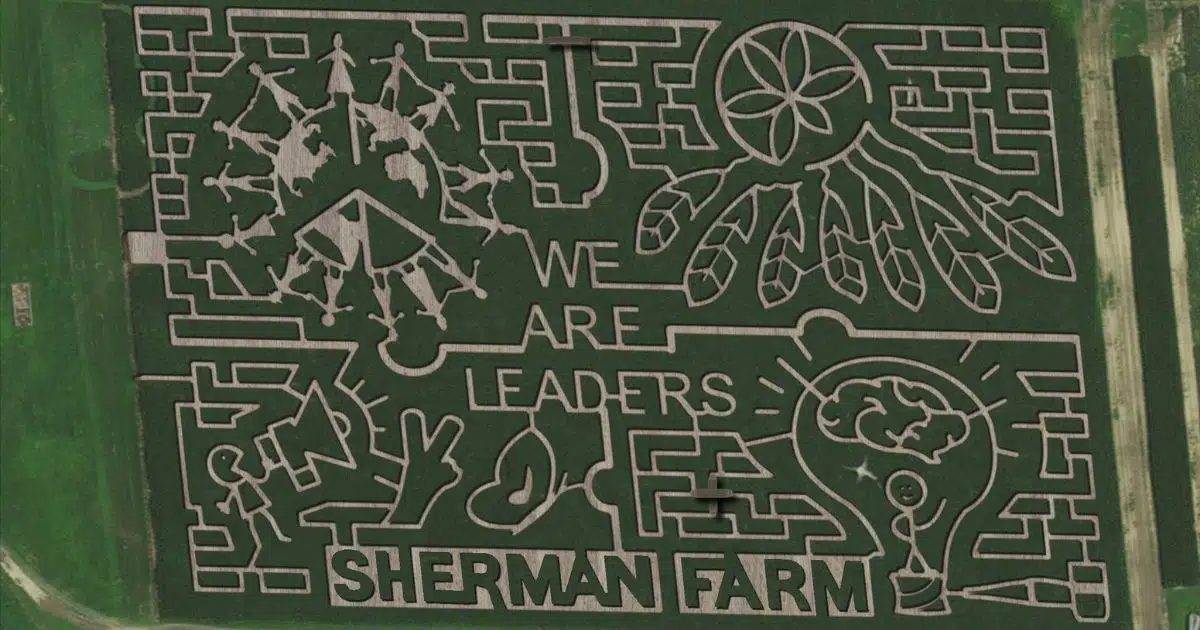 New England is full of cool corn mazes, but the one at Sherman Farm in Center Conway might be the coolest!
Every year, Sherman Farm creates an elaborate maze in their corn fields that is a pure work of art (as demonstrated below).
If that sounds a bit overwhelming, there's a smaller, more simple maze available too.
In addition to the corn mazes, there's a petting zoo, pumpkin patch, bounce pad, and corn boxes (aka a sandbox filled with corn!).
Last, but not least, there's a farm market and ice cream shop on site for delicious locally grown produce and homemade treats.
Embrace Scottish culture at the New Hampshire Highland Games & Festival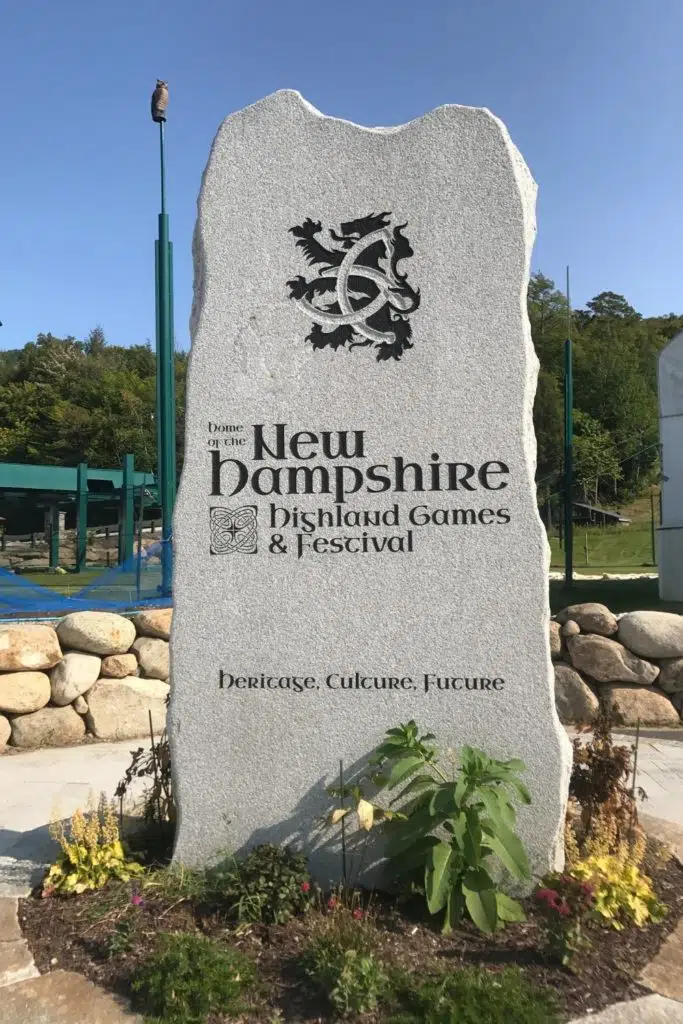 The New Hampshire Highland Games and Festival is one of the biggest events put on by NHSCOT, a nonprofit organization that seeks to promote Scottish culture, particularly in the Northeast US.
At the New Hampshire Highland Games and Festival, there are traditional events like highland games competitions, vendors selling Scottish goods, whisky tastings, Scottish and Celtic musicians and dancers, and sheepdog trials.
In 2023, the New Hampshire Highland Games and Festival takes place September 15 – 17 at Loon Mountain in Lincoln, NH.
Go for a hike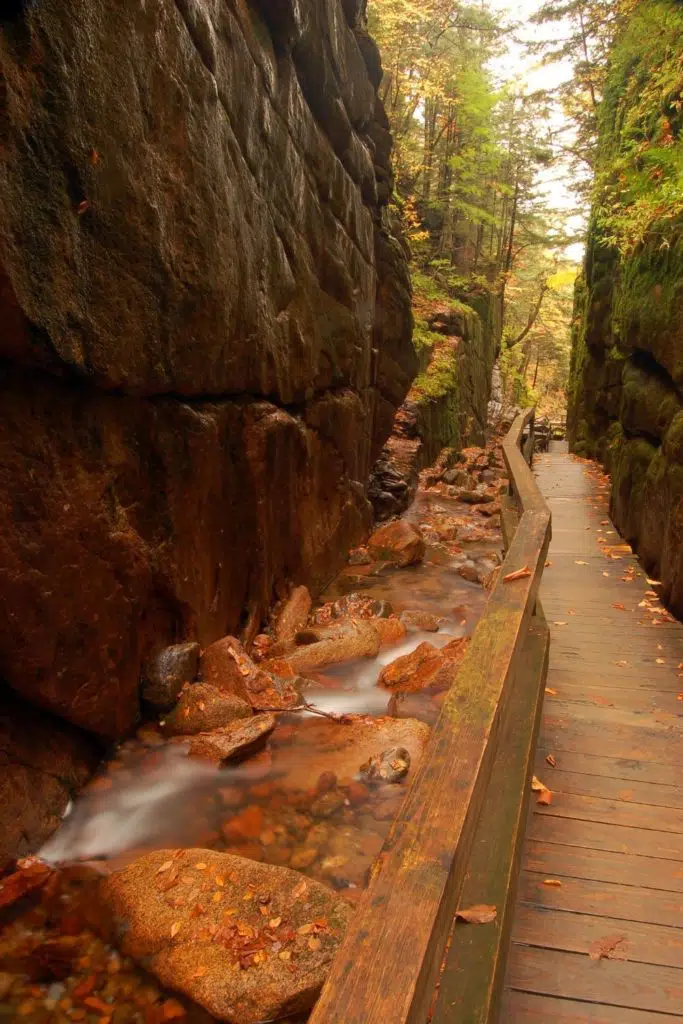 There are tons of gorgeous trails in New Hampshire to choose from, especially when it comes to enjoying the Fall foliage and mild weather.
But there are a few trails that standout for prime Fall foliage viewing. Here are 3 trails to consider in varying ability and lengths.
The Flume Gorge Trail in Franconia Notch State Park is perhaps one of New Hampshire's most popular trails.
This 1-way 2 mile loop brings you past glacial boulders, covered bridges, and a waterfall. It also includes (lots of) stairs and wooden pathways.
There is an entrance fee to this trail and due to its popularity, advanced reservations are strongly encouraged.
The fee is $16 for ages 6-12 and $18 for ages 13 and up. Children under 6 are free.
The Flume Gorge Trail is located in Lincoln, NH.
While not a hike by definition, the 1.8 mile Lake Winnisquam Scenic Trail is set on asphalt.
This makes it accessible for those with mobility differences and still includes stunning Fall foliage views around Lake Winnisquam.
The trailhead is at the Leslie E. Roberts Beach & Recreation Area in Belmont.
Mount Major Trail in Major Mountain State Forest is a 3 mile out-and-back trail with impressive views from the top of Mount Major.
You can also pick up the Brook trail either halfway up or at the summit to turn this into a 3.7 mile loop trail.
The Fall foliage views are absolutely stunning with Lake Winnipesaukee in the foreground.
Mount Major Trail is located in Alton, NH.
Artist Bluff Trail is an absolute beaut – especially in the Fall when the foliage is out of this world. It's like Mother Nature decided to paint a masterpiece just for you.
And let's be real, who doesn't love a scenic view while getting their fitness on?
This trail is a nice 1.5 mile loop and is located in Franconia.
Up next: The Ultimate Guide to Boston in the Fall
See jack-o'-lanterns at the New Hampshire Pumpkin Festival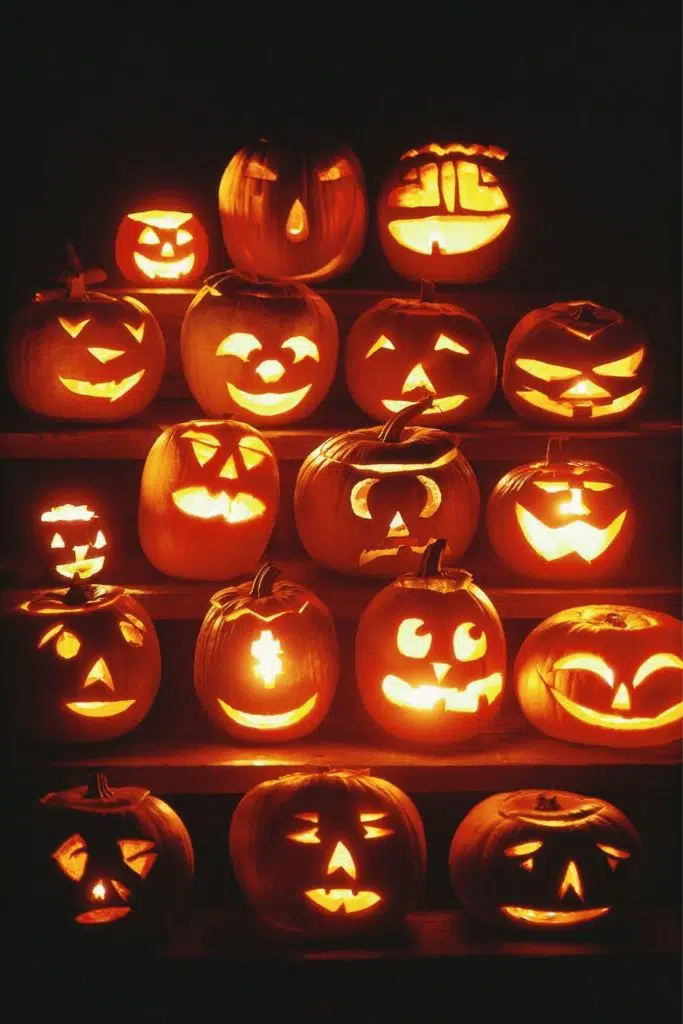 One of the biggest pumpkin festivals in the United States happens right in New Hampshire.
The goal of the festival is to beat the world record for the most lit carved pumpkins.
As you can imagine, it is a sight to behold with masses and masses of jack-o-lanterns, all lit up at night!
The current record is held by the 2013 festival, which gathered 30,581 lit jack-o-lanterns.
The festival originally started in Keene, NH, but moved to Laconia in 2015.
In 2023, the New Hampshire Pumpkin Festival takes place from October 27 – 28 in downtown Laconia, NH.
Test your bravery at a haunted house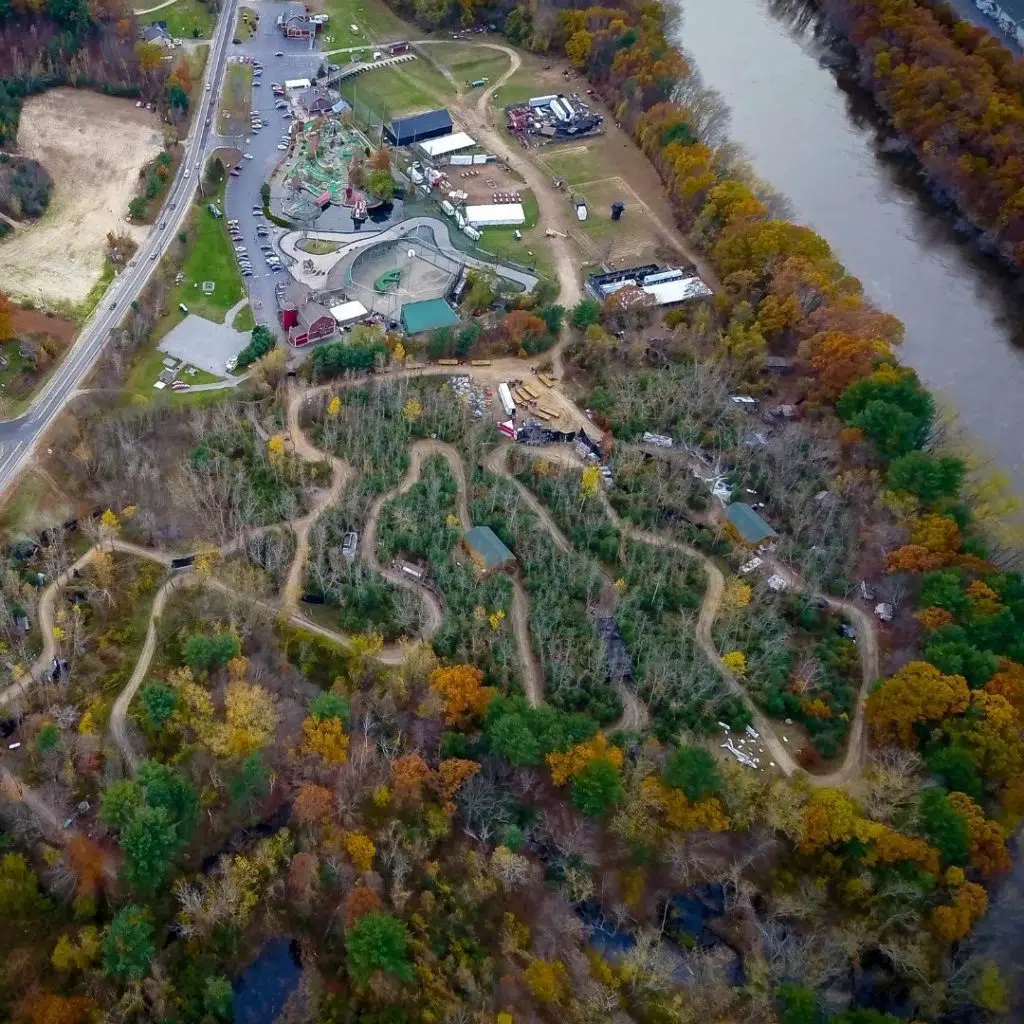 There are many haunted houses, hayrides, and other spooky attractions in New Hampshire, but these 3 take the cake.
Fright Kingdom
The largest haunted house in New England, Fright Kingdom, features 5 spooky attractions:
Apocalypse Z: an immersive zombie apocalypse experience.
The Abandoned: A haunted house with a mysterious past.
Bloodmare Manor: A haunted house featuring the diabolical Bloodmare family
Grim: A pitch-black haunted maze.
Psycho Circus: A 3D haunted house featuring clowns and other freaky circus stuff.
In addition to the spooky attractions, there's Monster Midway, a classic fair midway with an escape room (for additional cost), photo ops, food, drink, and other fun stuff.
Fright Kingdom is open Friday, Saturday, and Sunday in October, along with the last 2 Fridays and Saturdays in September and Halloween night.
Haunted Overload
Located at DeMeritt Hill Farm in Lee, Haunted Overload is truly one of the scariest Halloween attractions in the US, much less New Hampshire.
This haunted trail offers multiple options to satisfy any customer, from lights on with no scares to pitch black and all stops pulled out.
Haunted Overload also aims to raise money for the Pope Memorial Humane Society of Cocheco Valley.
Nightmare New England
One of the largest – and spookiest – Halloween destinations in New Hampshire is in Litchfield, NH.
Nightmare New England includes 80 acres filled with spooky activities.
There's a 1-mile haunted hayride, a spooky maze called The Colony, a 3D haunted house called Dreamscape, and Asylum 47, the newest haunted house.
In addition to the spooky attractions, there's a beer garden, food, arcade games, go-karts, and other rides.
Check the Nightmare New England website for specific dates and ticket prices.
What will you do in New Hampshire in the Fall?
I hope your visit to New Hampshire in the Fall is full of fun in the great outdoors and all things spooky!
For more fun things to do in the Fall, check out my posts about Fall in New England and Fall in the USA.
---
About the author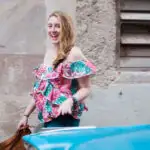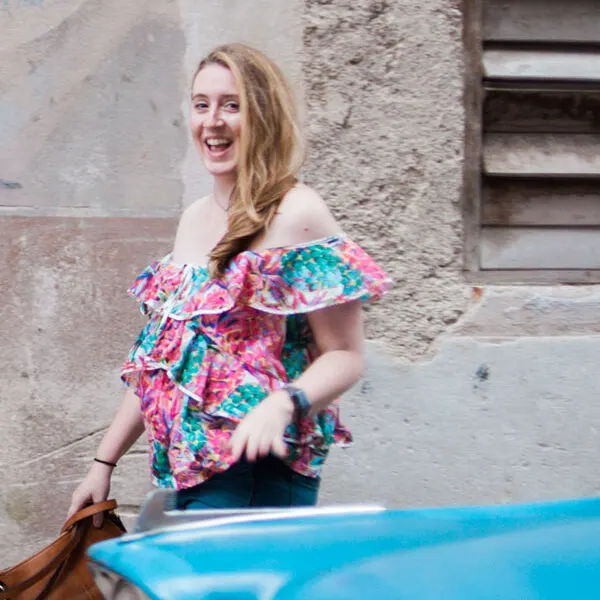 Meg Frost is a Boston-based travel blogger that helps people embrace technology to make vacation planning and traveling wicked easy, affordable, and fun.
She holds an M.A. in Journalism from Northeastern University and B.S. in Communication & American Studies from University of Miami.
---
This post was originally published on August 31, 2021. It was last updated August 17, 2023.