As often as I stalk weather apps and websites while packing for a trip, we all know that the weather forecast can change at the drop of a hat.
I always pack rain gear when traveling just in case the forecast changes and calls for rain. Nobody wants to get stuck in a rainstorm without an umbrella!
Check out my top picks for stylish and packable rain gear for women.
Packable rain jackets for women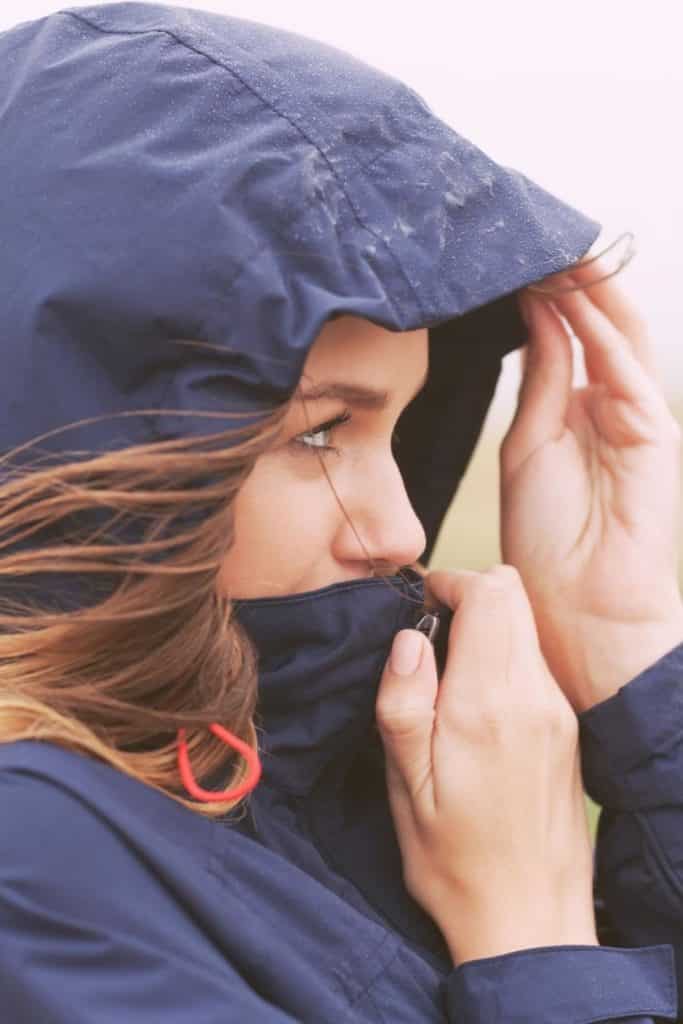 Why are rain jackets always in such dreary colors?
Brighten up a rainy day with a rain jacket in a fun color, like bright pink or emerald green.
That said – if your jacket is for outdoor activities where camouflage is important, an earth tone, such as olive green, might be a better pick.
For example, if you'll be out photographing wildlife (from a safe distance), camouflaging yourself is a good idea so you can avoid scaring the animals away.
On the other hand, if you're out hiking, a bright rain jacket can help you be seen if you get lost or hurt.
If you're traveling during rainy season or to a destination that is known for rainy weather, I highly recommend bringing along a packable rain jacket to keep yourself dry.
Yes, it's an extra item taking up space in your suitcase. But no one likes to wander around feeling like a drowned rat!
Best rain pants
Rain pants are perfect when hiking in drizzly weather or in unpredictable weather conditions that often result in rain. In addition, if you need extra warm, ski pants are perfect to cover both needs.
For example, if you're planning to go hiking in Iceland, ski or rain pants are a must-have item to pack to help keep yourself warm and dry.
The best kind will also keep you warm while still being breathable.
I like Frogg Toggs, North Face, and Burton, although there are many other reputable brands to choose from, as featured below.
Best travel umbrella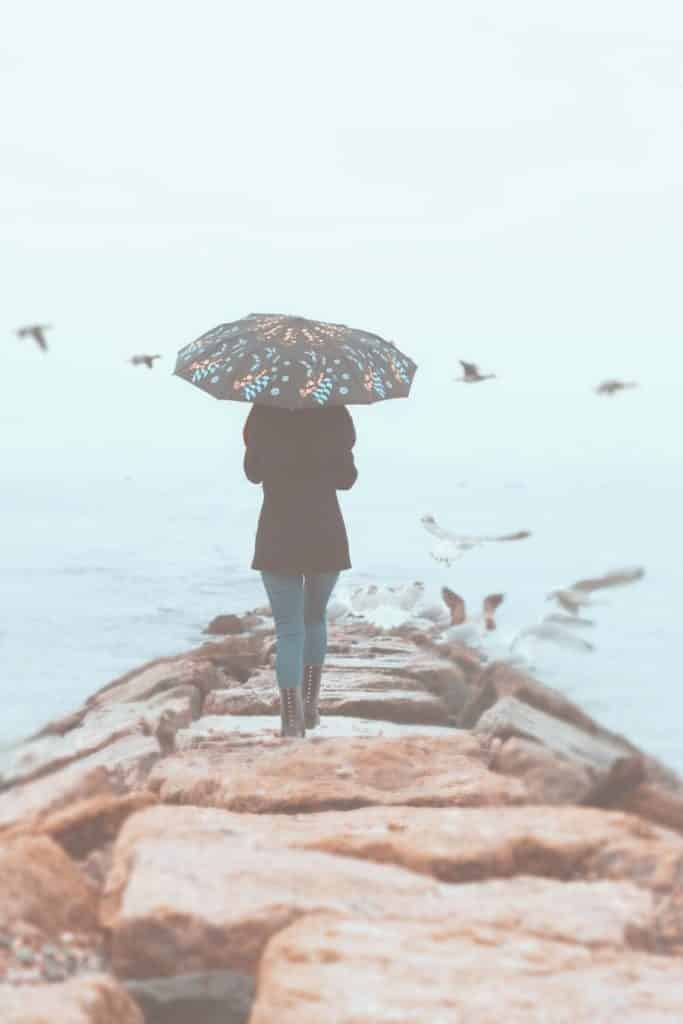 Personally, I'm not a fan of super compact umbrellas.
I live in Boston, which tends to be quite windy on rainy days. All of the compact umbrellas I've had to date have broken very easily due to wind. But perhaps I just haven't found the right brand or model!
That said, if space is a concern for you, they are usually cheap, so you could always buy one to see if they work for you.
Also, you don't necessarily have to choose a compact umbrella when traveling. The usual sized umbrella doesn't take up too much space. I've had the best luck with London Fog and Totes regular sized umbrellas.
Waterproof hats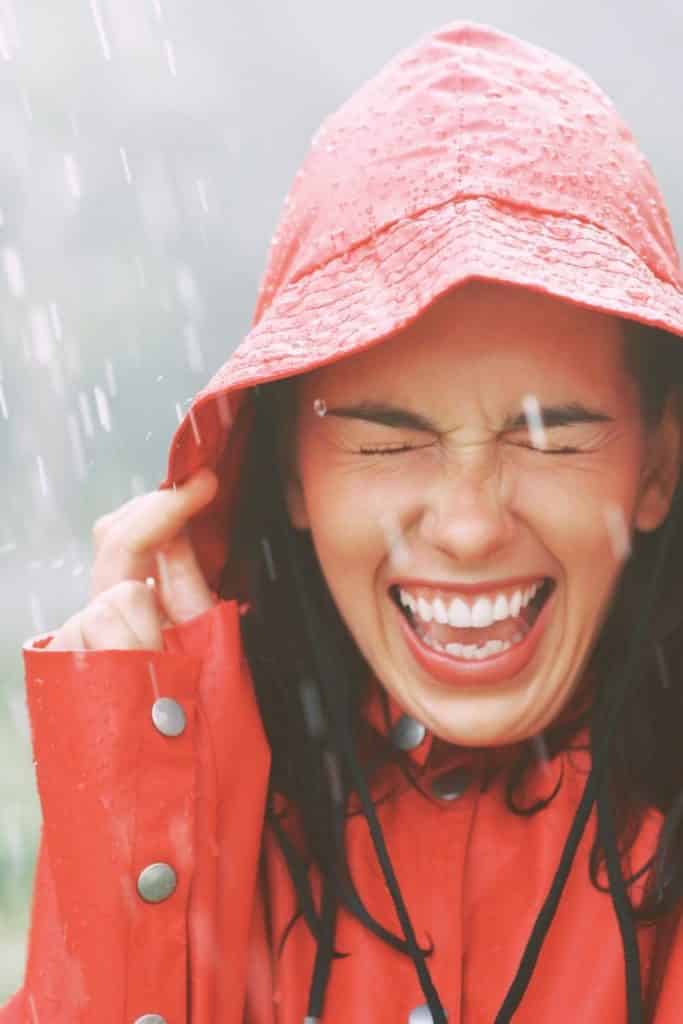 Keep your head dry and your good hair day intact with a waterproof hat.
If you're looking for a rain hat specifically for when you travel, aim for something that is compact so that it can be packed easily and won't weigh down your day pack.
Personally I prefer a bucket hat or a hooded rain jacket!
Packable rain boots and flats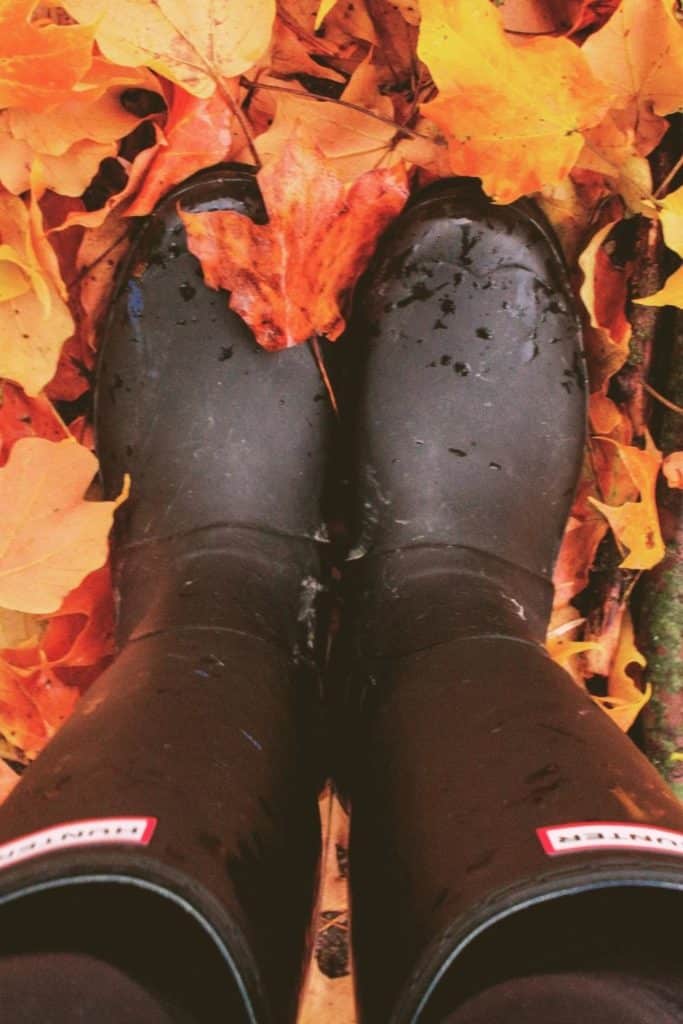 If you'll be walking outside in the rain for more than a few steps, rain boots or rain flats are a must.
Hunter, well known for their rain boots and other rain gear, makes a pair of packable rain boots.
If you'll be outside a lot and the weather calls for rain at your destination, these are well worth the investment.
I've had my packable rain boots from Hunter for nearly 20 years and they still look like new despite the many times I've worn them. That said, other reputable brands are Sperry, Joules, J. Crew, and London Fog.
Best rain cover for backpacks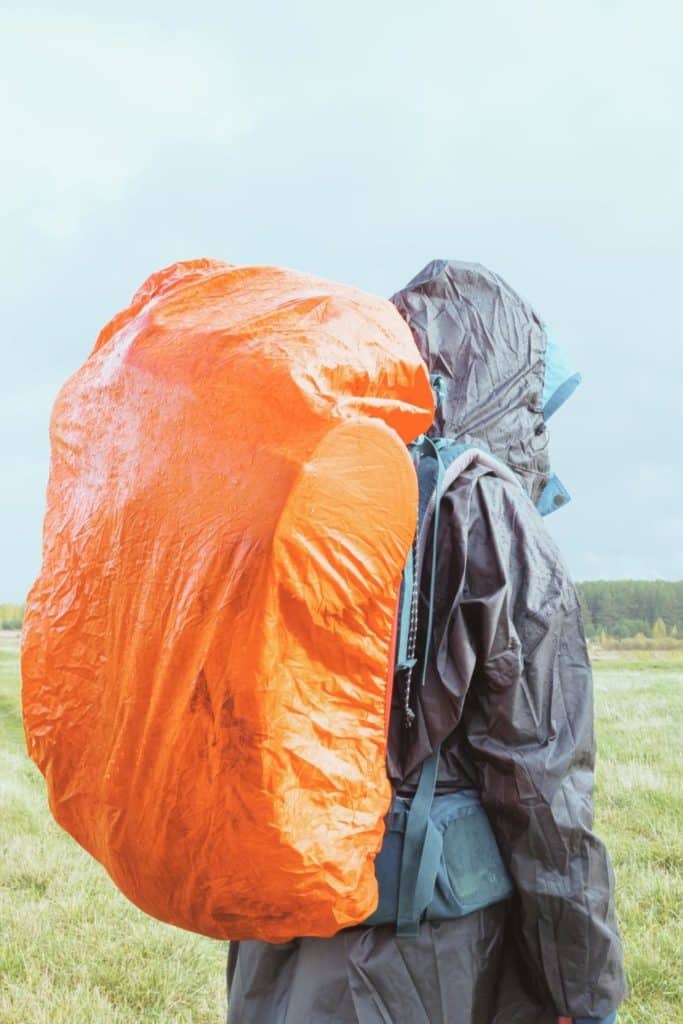 I sometimes carry a tote or backpack when out and about during the day. And there's nothing worse than everything in your backpack getting wet from the rain!
A simple, and super packable, solution is to get a rain cover for backpacks.
A rain cover is a simple waterproof cover that stretches around the outer shell of your backpack. It's sometimes marketed as a rain fly, as it's similar to a rain fly for tents.
Best dry bag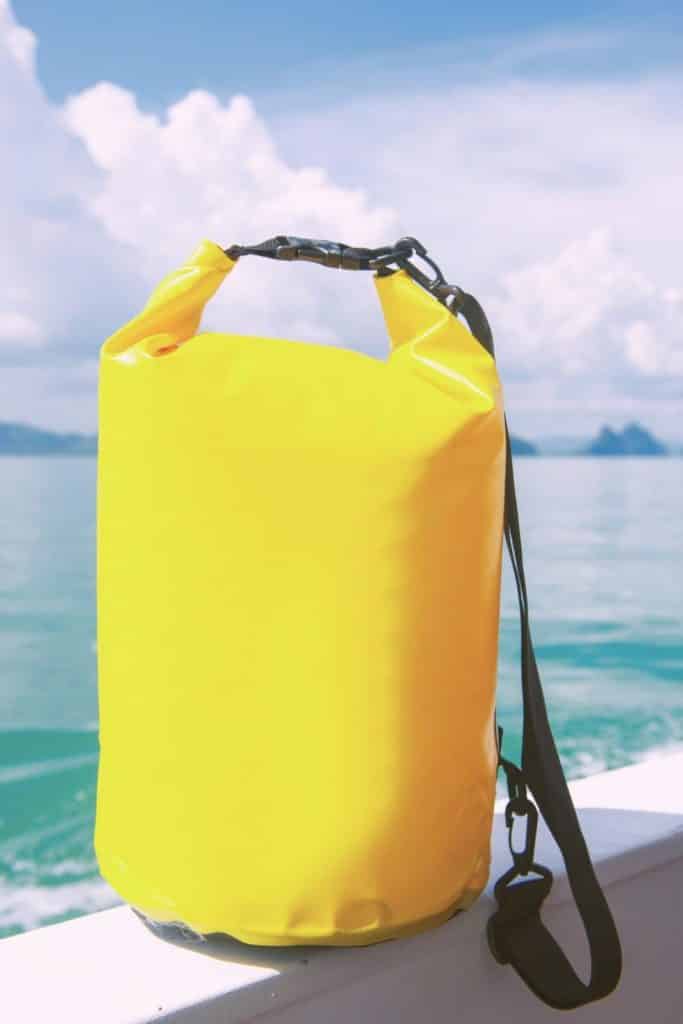 If you're traveling with expensive or sentimental items that you can't risk getting wet, a dry bag is another option.
These are completely waterproof bags that can carry you through any wet situation – hiking in the rain, falling off a boat, getting splashed by a puddle, and so on.
Smaller dry bags are great for storing wet items, like bathing suits and used towels, inside regular bags so everything else doesn't get wet, too.
What kind of packable rain gear for women do you travel with?
Drop your favorite packable rain gear for women in the comments below.
For more travel packing tips, check out the posts below: