While a dSLR is many a traveler's dream, don't feel like it's the only camera that can take great travel photos.
I'm currently traveling with a Sony A6600, GoPro HERO 8, and iPhone 13 Pro.
I love using my iPhone for photos, especially for quick, unplanned snapshots that would be impossible to capture on the fly with my GoPro or mirrorless Sony cam.
Simply put, if you're not interested in a mirrorless camera or GoPro, you can certainly get by with just your iPhone.
Want to up the game a bit? Check out these iPhone camera accessories to help you capture amazing travel photos.
Best tripod for iPhones
One of the best ways to improve your iPhone photography (or any kind of photography) is by using a tripod.
A full size tripod can be used, but isn't necessary. Instead I recommend a Gorillapod.
Gorillapods are short, tabletop tripods with bendy legs.
The legs are what make this particular tripod a must have for iPhone photography because you can wrap or hang the tripod on something.
This will help you capture unique angles and heights that a full size tripod can't – all while keeping your camera steady.
Regardless of whether you get a Gorillapod, aim for a phone tripod that will allow you to place your phone for photos in landscape or portrait mode, and not one that is stuck in one mode.
You also want to make sure you purchase a high quality phone tripod that won't fall apart easily and won't lose grip of your phone.
You don't want your phone popping out of the grip while propped up in a tree.
Or over a dock along a river. Not that I would know from experience or anything.
Ok ok, I totally know from experience. But don't worry, my cat-like reflexes kicked in and I caught my phone before it perished in the Mississippi River.
iPhone selfie stick
Yup, I said it. Get a selfie stick for easy photos especially if you're a solo traveler.
A similar option would be to get a monopod, which can be used as a selfie stick or portable tripod.
You might be able to use your Gorillapod as a selfie stick, but if you are after selfie-type photos, a selfie stick or monopod with posable mount would be a better option.
iPhone lens attachments
Another good investment for improving iPhone photography are lens attachments.
Like a dSLR camera, you can purchase lenses to clip or otherwise attach to your iPhone to capture certain types of photos.
I have a macro, wide-angle, fisheye and zoom lens for my iPhone and have used all to get photos while traveling.
iPhone camera remote
Go hands-free with a bluetooth enabled remote for your iPhone camera shutter.
Some remotes also work with camera apps, if you prefer not to use the iPhone default camera app.
iPhone selfie light
Take a cue from the Queen of Selfies, Ms. Kim Kardashian West, and get a selfie light for your phone.
Not only will it help with producing more flattering selfies, a selfie light can help with capturing better photos in low light.
Waterproof iPhone case
A waterproof case or pouch for your phone is an easy and affordable way to protect your phone from water damage.
Some cases will even enable you to use your iPhone camera underwater!
Durable iPhone case
Keep your phone protected from accidental drops that can lead to cracked, spiderweb-like screens that make it nearly impossible to take a well-focused photo.
Hefty cases often give a better grip in addition to better cushioning and shock absorption, so you'll be less likely to drop your phone, too.
Popsockets for iPhones
Popsockets are the latest must-have iPhone accessory.
This simple and affordable item is attached to the back of your iPhone. It can then be extended to create a grip to slide between your fingers while holding your iPhone.
While I prefer an iPhone tether for securing my phone while taking photos, Popsockets are great for keeping your phone steady while you do on-the-go editing.
iPhone tether or leash
Like a Popsocket, an iPhone leash can double as a tether to protect your phone from accidental drops while in your hands.
However I find that I prefer one over the other depending on usage.
A leash is great for taking photos. A Popsocket is better for holding your phone while editing photos, browsing Instagram, piloting your photography drone, and so on.
In addition to protecting your iPhone from accidental drops, an iPhone leash can keep your iPhone out and at the ready for quick photos.
No more digging your phone out of your back pocket, purse, or backpack!
Power banks for recharging
Using your phone's camera can really eat up battery power, especially if you're out and about taking photos all day long.
Keep a power bank on hand to make sure you can keep taking photos no matter how many photos or video you take.
iPhone gimbal or filmmaking case
If you're using your iPhone for YouTube or Facebook video, investing in a handheld gimbal or filming rig will vastly improve the stability of your video footage.
If you are big into sharing videos, but want better "home videos," a more economical option would be a filmmaking case that has a handle on each side. The handles will help keep the phone steady while you're filming.
iPhone camera apps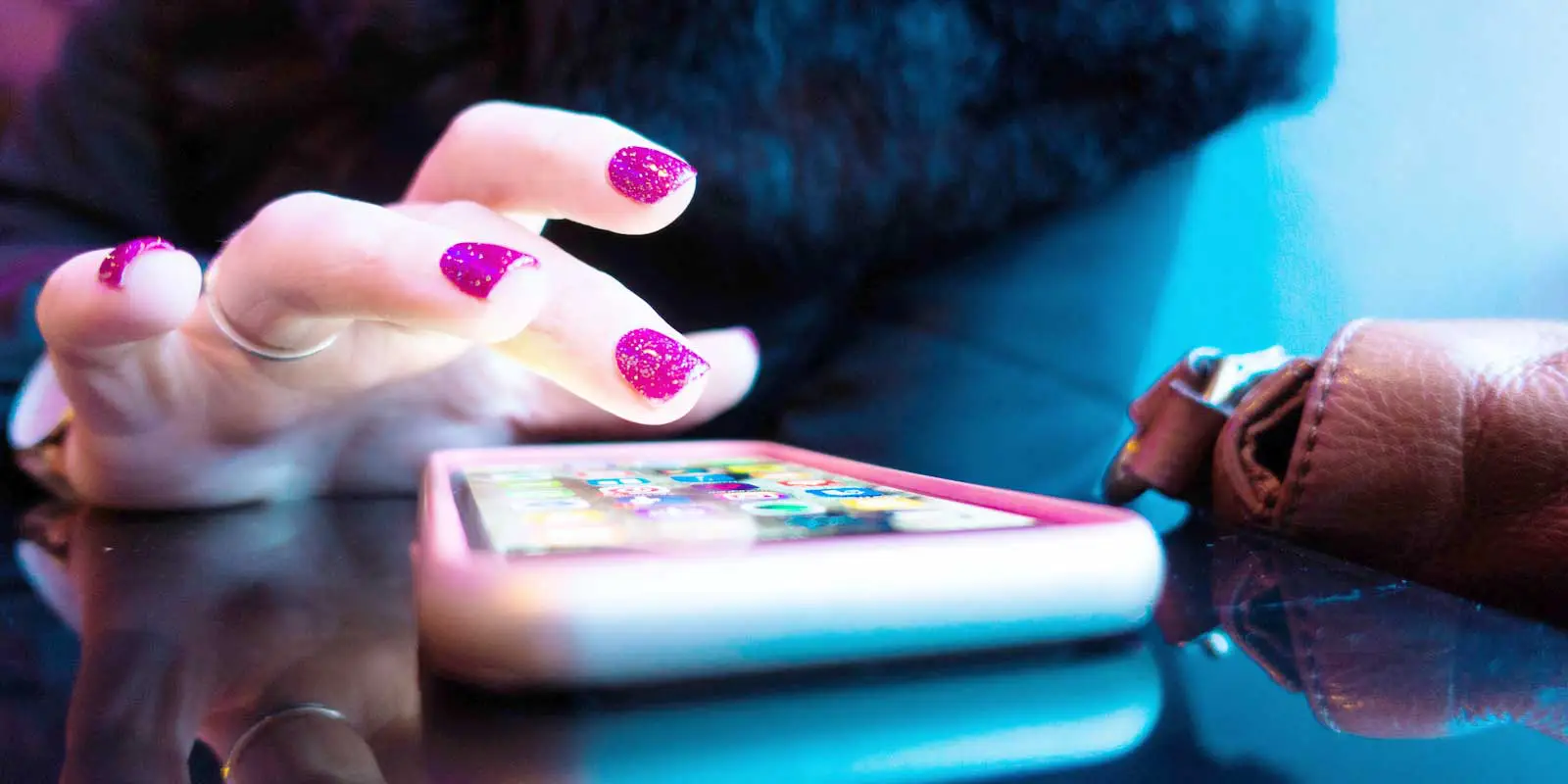 Apps can help boost your iPhone photography by providing easy touch ups, editing, and expanded camera functionality.
Check out my posts on the best camera apps for taking photos and the best apps for photo editing for tips on which photo editing apps to check out.
Which iPhone camera accessories are on your list?
Let's discuss your favorite accessories in the comments below.
Next up, check out these posts:
This post was originally published on May 20, 2018 and last updated on May 20, 2022.