Like many outdoorsy people, I enjoy a good hike.
Personally I'm not big on overnight or treks that span multiple days. I much prefer the short and sweet trails that are perfect for filling up a sunny weekend afternoon.
Exploring trails around the United States is a great way to decide where to travel. Or if you're lucky enough to live nearby good trails, hikes make for a great day trip.
If you're not sure where to go, keep reading for my list of the 10 most gorgeous short hiking trails in the USA.
Appalachian Trail in Grayson Highlands State Park, Virginia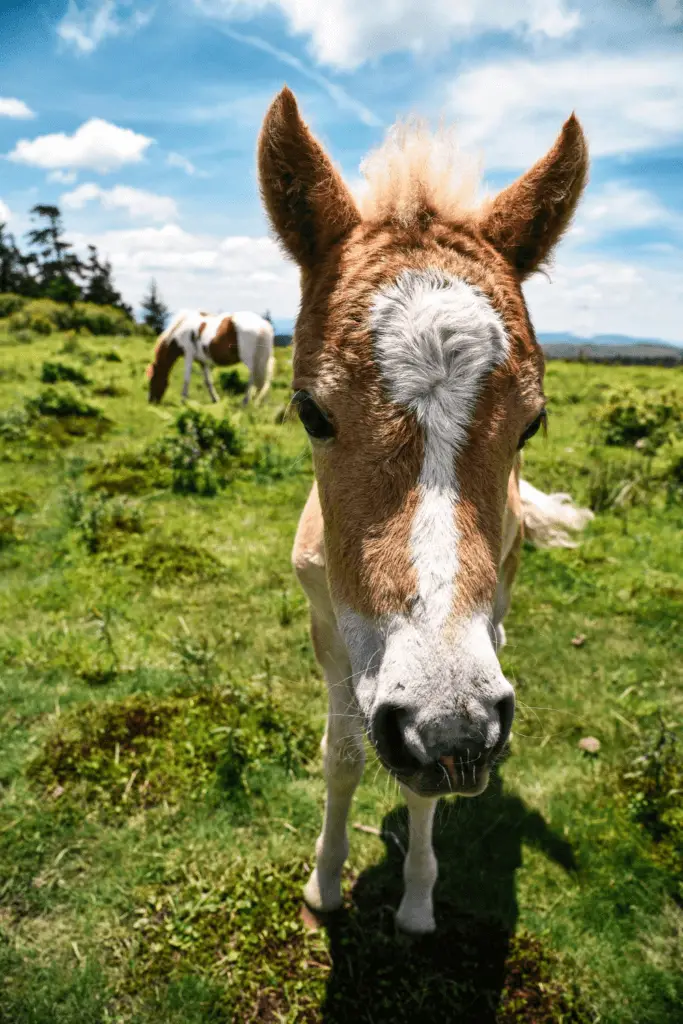 The Appalachian Trail is almost 2,200 miles long, stretching through 14 states along the east coast, from Georgia to Maine.
This trail is on the bucket list of many hiking enthusiasts, but you don't have to hike the entire trail to experience it.
The Appalachian Trail has a nearly 3-mile stretch that runs through Grayson Highlands State Park in the southwestern part of Virginia.
While the entire trail is stunning, this particular stretch is home to a small herd of wild ponies.
Yes you read that right – PONIES.
Who wouldn't want to stop for a snack or a rest and watch a couple of ponies from a respectable distance?
This is definitely one of the most unique short hiking trails in the USA!
The Wave Cave Trail in Arizona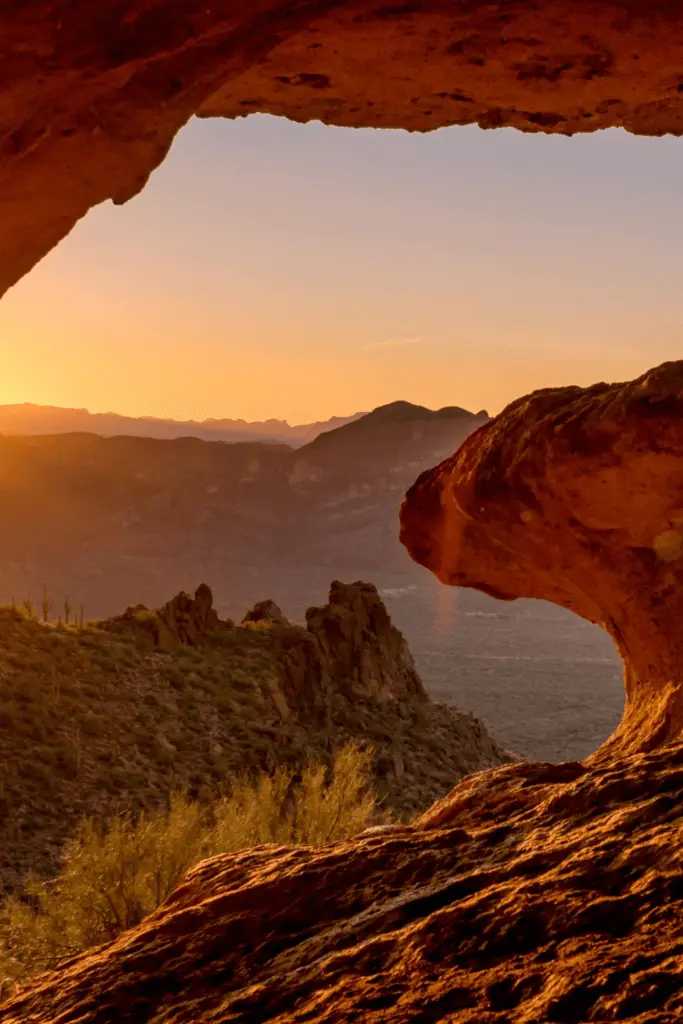 This 3.2-mile round trip hike is located near Gold Canyon, Arizona.
The Wave Cave Trail takes you through Arizona's desert landscape to a cave shaped like an ocean wave.
It makes for great photos and a resting spot before doubling back.
The trail is exposed to the sun with little shade, so be sure to prepare appropriately with sunscreen, a wide brim hat, appropriate footwear, lots of water, snacks, and so on.
Delicate Arch Trail in Arches National Park, Utah
The Delicate Arch Trail is the most popular hiking trail at Arches National Park in Utah.
This hike will take you just over 3 miles round trip, but it is well worth it to see the arches up close.
In addition to the wondrous arches, there are petroglyphs and pictographs from the Ute Native Americans on rocks around a small detour trail along this main trail.
Gorham Mountain Trail in Acadia National Park, Maine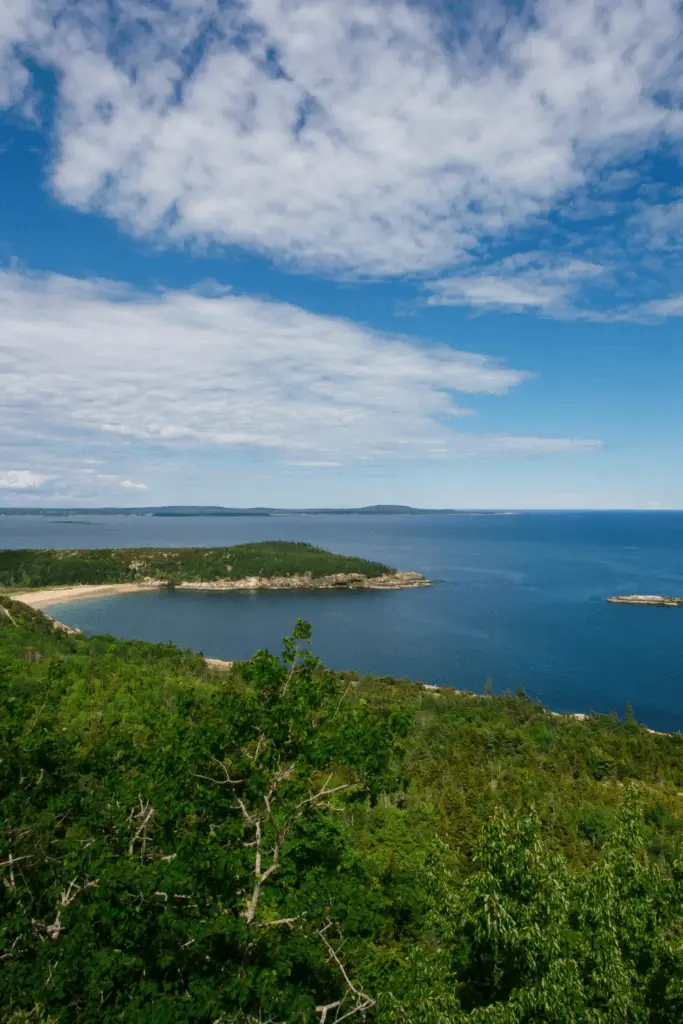 Located in Acadia National Park on Mount Desert Island, the Gorham Mountain Trail is a 1.8-mile loop with multiple stops along the way that offer sweeping views over the island and out to the ocean.
The trail starts just past Monument Cove, off of Park Loop Road.
Bonus: Wonderland Trail on the Southwest side of Mount Desert island is another favorite short hiking trail in Maine.
It's under 1.5 miles roundtrip and the end point is a quiet, rocky shoreline that makes for a great picnic spot or afternoon of reading by the ocean.
The Haiku Stairs in Oahu, Hawaii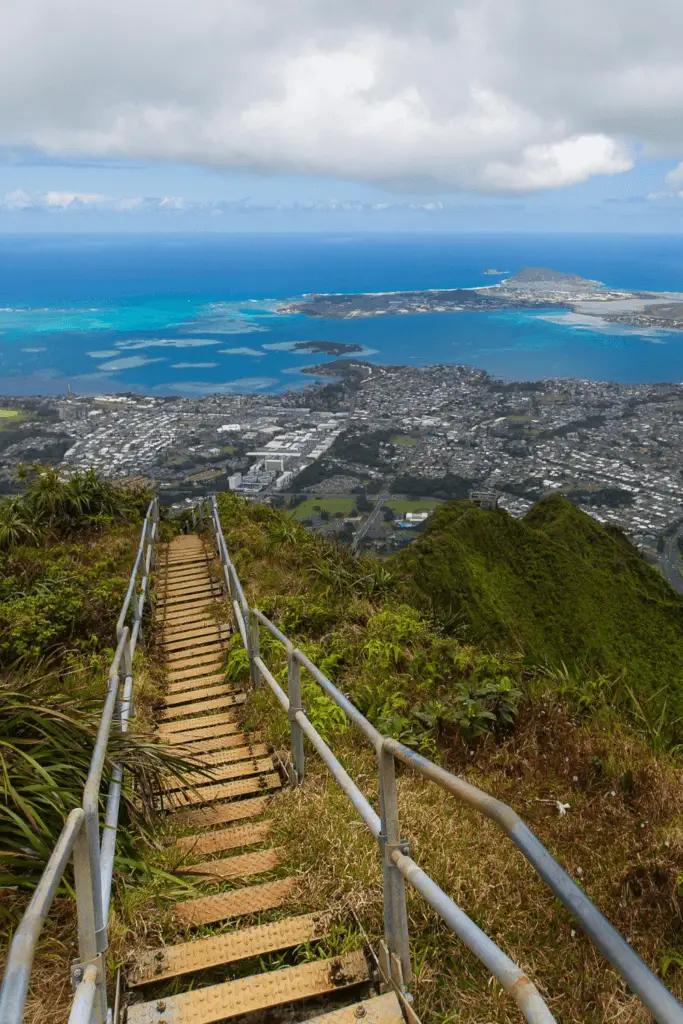 Also known as the Stairway to Heaven, this trail has been closed since the 80s. Yet somehow people still find a way to make it up the trail, knowing that they'll likely face legal fines on the way down.
In 2015, a storm severely damaged the Haiku Stairs, which were originally installed in the 1940s, making them extremely unsafe to use.
For the past few decades, the Hawaiian government has gone back and forth between wanting to restore the stairs and wanting to tear them down.
The latest idea is to charge hikers for rescue efforts from this location, although as of April 2023, it hasn't been signed into law yet.
Aside from the dangerous conditions of the stairs due to the storm damage, some access points to the Haiku Stairs cross private land. You can, and probably will, get fined or arrested for trespassing.
Some say the Moanalua Valley Trail, which meets up near the top of the stairs, is a legal way to get the same view. However, it is quite treacherous and long (more than 10 miles round trip). Not to mention that the legality of it is up in the air.
All that said, the view from this hike is undeniable and I hope one day that there will be a safe and legal way to access it.
Kīlauea Iki Trail in Hawai'i Volcanoes National Park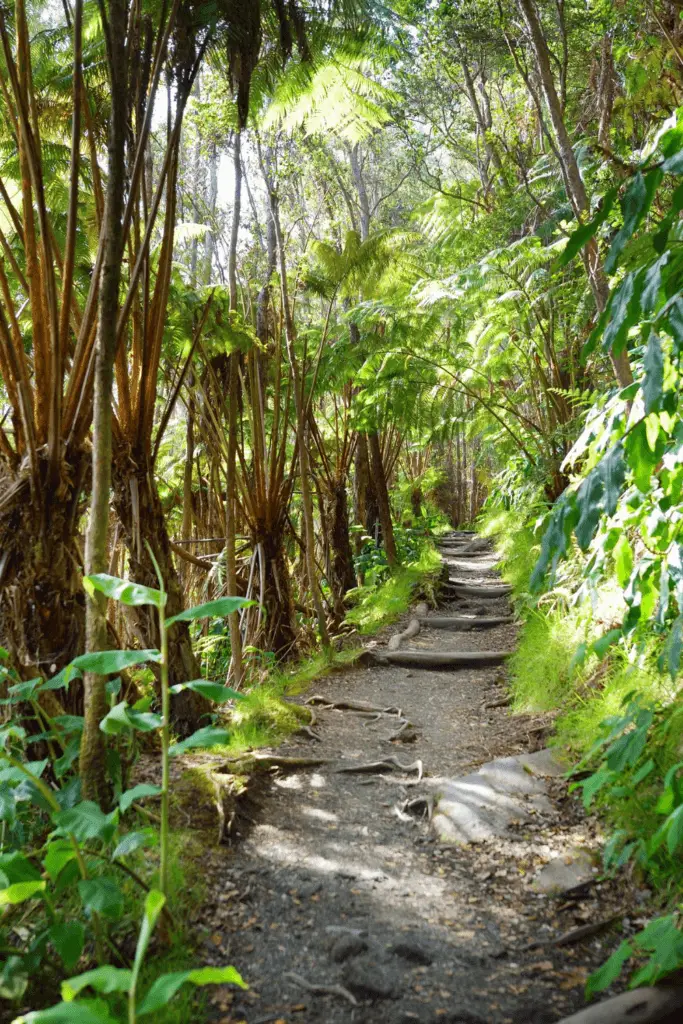 The Kīlauea Iki Trail at Hawai'i Volcanoes National Park on the Big Island of Hawaii is a 4-mile loop trail.
It takes you through rainforest, a former lava lake, more rainforest, and a lava tube (sort of like a cave).
The unique and varying landscape is what makes this short hiking trail in the USA worth the long flight to Hawaii.
The Mist Trail in Yosemite National Park, California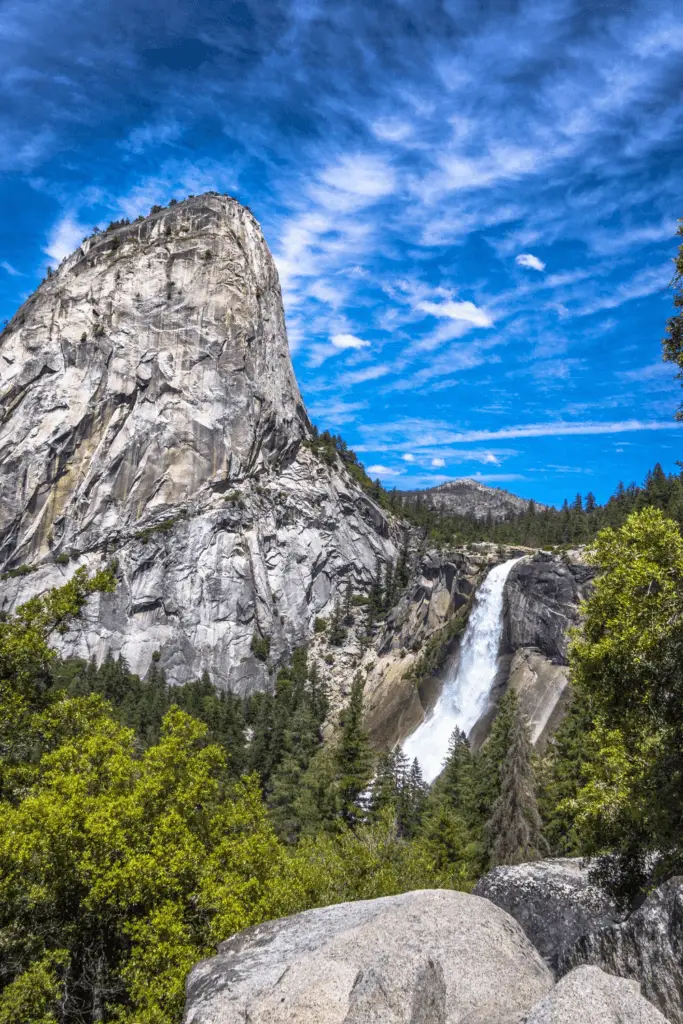 Don't worry – there's no Stephen King kind of mist on this 3-mile trail in California's Yosemite National Park.
The mist is actually from 2 stunning waterfalls that you'll encounter on this hike: Vernal Falls and Nevada Falls.
Shorter trails are also available if you wish to only see 1 of the waterfalls.
Rim Trail in Grand Canyon National Park, Arizona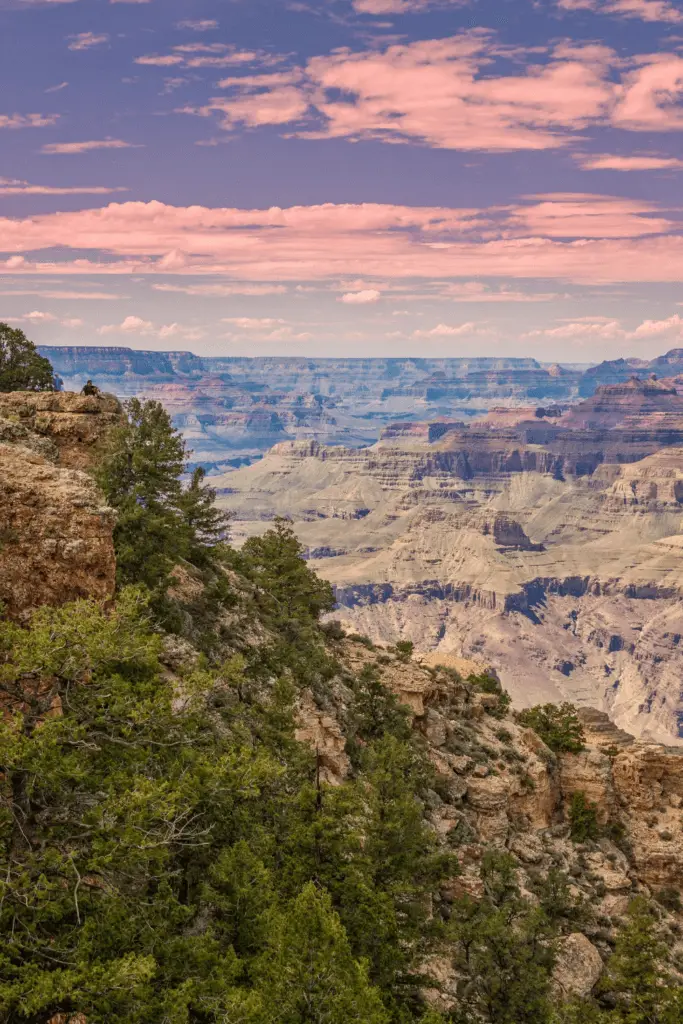 Along the South rim of Grand Canyon National Park, is the 2.8-mile end-to-end Rim Trail.
This trail is paved, so many experienced hikers probably overlook it as a legitimate hiking trail.
However, the paved trail means much of the Rim Trail is accessible to those with mobility difficulties or those who use mobility devices like a wheelchair or electric scooter.
Also, if you underestimate your ability to trek down and back, there's a shuttle bus at select points along the trail that can take you back to your starting point.
Runyon Canyon Trail in California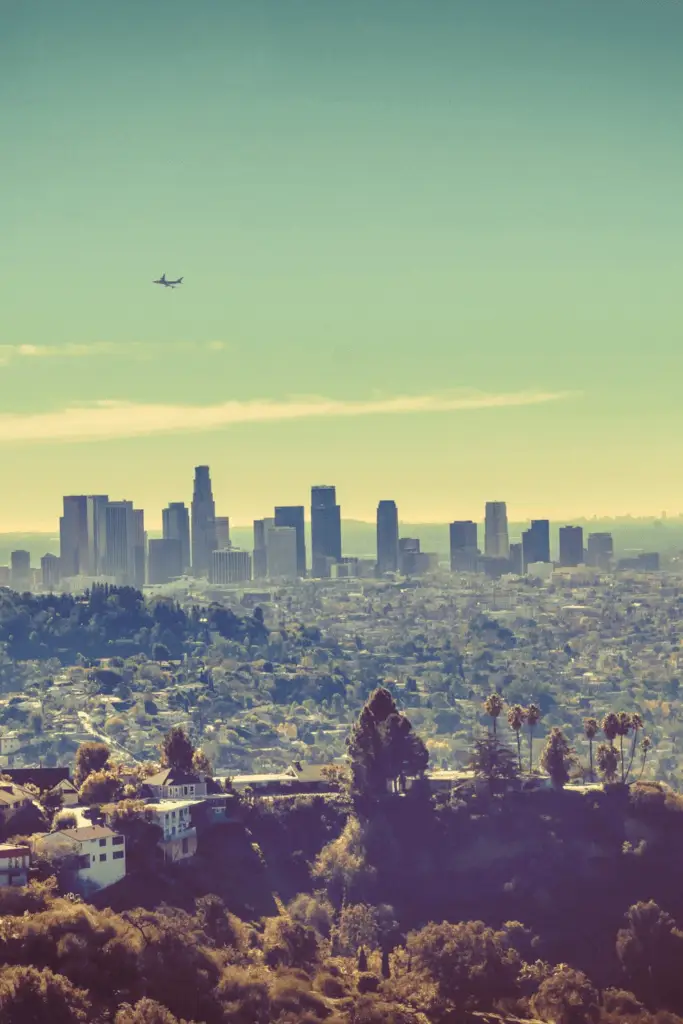 Situated in Los Angeles, CA, Runyon Canyon Trail is about 2.5 miles and offers stunning views of the LA cityscape.
While the hike offers a challenging route, its city location means the vibe is often not what you'd find in a more secluded hiking trail.
You'll encounter lots of cell phones, selfies, and half-naked people.
That's not necessarily a bad thing.
In fact, if you're new to hiking and feel a bit intimidated, it might be a good first hike for you!
Tamolitch Blue Pool in Oregon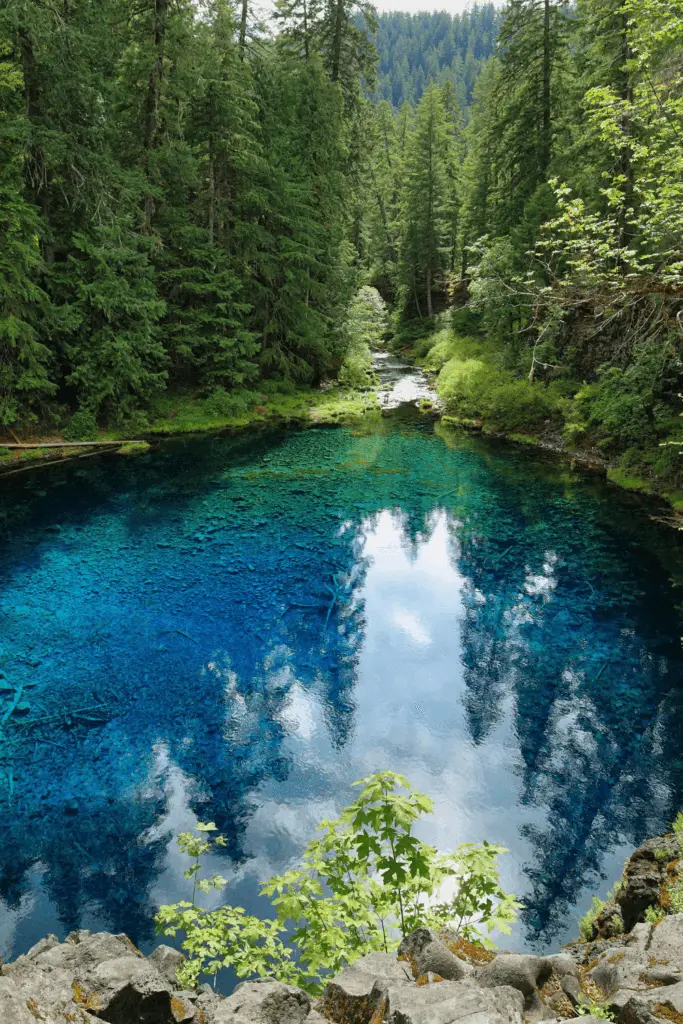 Yes, the Tamolitch Blue Pool is actually this bright blue in real life.
The pool is fed by underground springs that flow through hardened, porous lava on its way to the pool.
It can be accessed from the McKenzie River Trail in Blue River, Oregon. The hike runs about 3.7 miles round trip.
Where are your favorite short hiking trails in the USA?
From dizzying mountain vistas to pristine beach views, these short hiking trails have something to offer everyone.
Whether you're feeling active and adventurous, or relaxed and laid-back, there's a short hike that'll be sure to get your heart pumping and bring out your inner explorer.
So make plans to visit these amazing trails for a mini trekking adventure. Who knows, you might just end up staying a bit longer!
Which brings me to my final point: What are your favorite short hiking trails in the US? Share them in the comment section so we can all learn of other great hikes!
For more tips, check out these posts:
This post was original published on September 24, 2016. It was last updated on November 14, 2022.