Trips to the beach are always a staple of my Summer vacations and occasionally during the Winter to escape the snow and cold temps for a few days.
If you're looking to book a beach getaway in the US, look no further! I've rounded up the absolute best beach vacations in the US.
Now let's get to it, so you can book your trip ASAP!
1. Cannon Beach, OR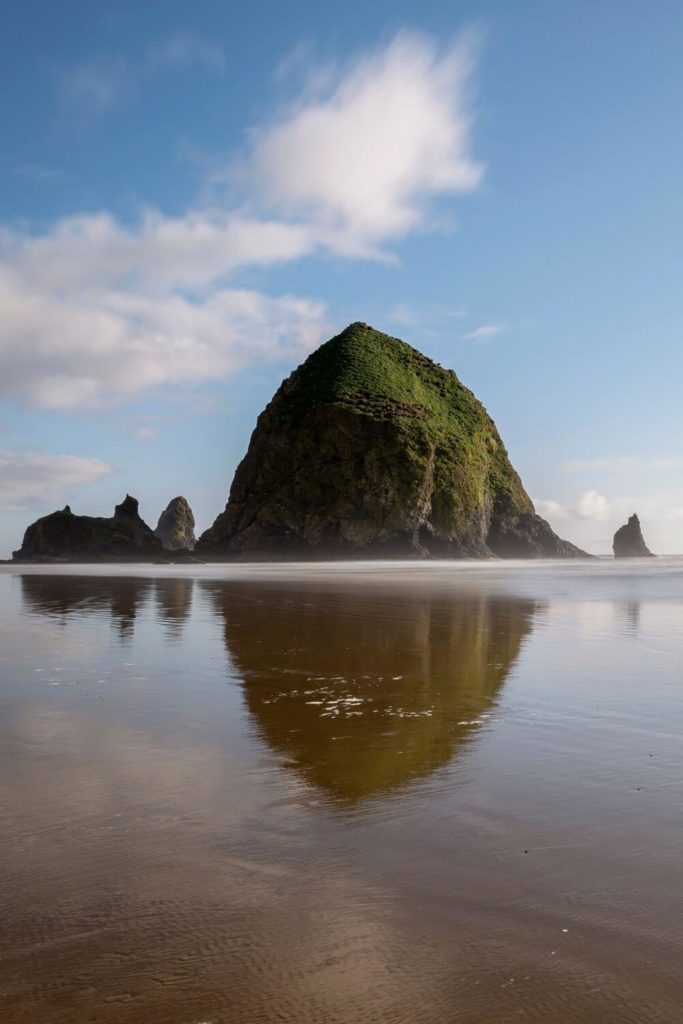 One of the most picturesque beaches in the Pacific Northwest, Cannon Beach is perhaps best known for Haystack Rock.
Haystack Rock was formed from lava flows that originated all the way from Wyoming's Yellowstone Super Volcano! Today it is a National Wildlife Refuge and is home to many seabirds, such as the tufted puffin.
Located right off the Pacific Coast Highway, Cannon Beach is also a great base for exploring some of Oregon's state parks, of which there are 4 within 10 minutes driving distance:
Arcadia Beach State Recreation Site
Ecola State Park
Hug Point State Recreation Site
Oswald West State Park
2. Carova Beach, NC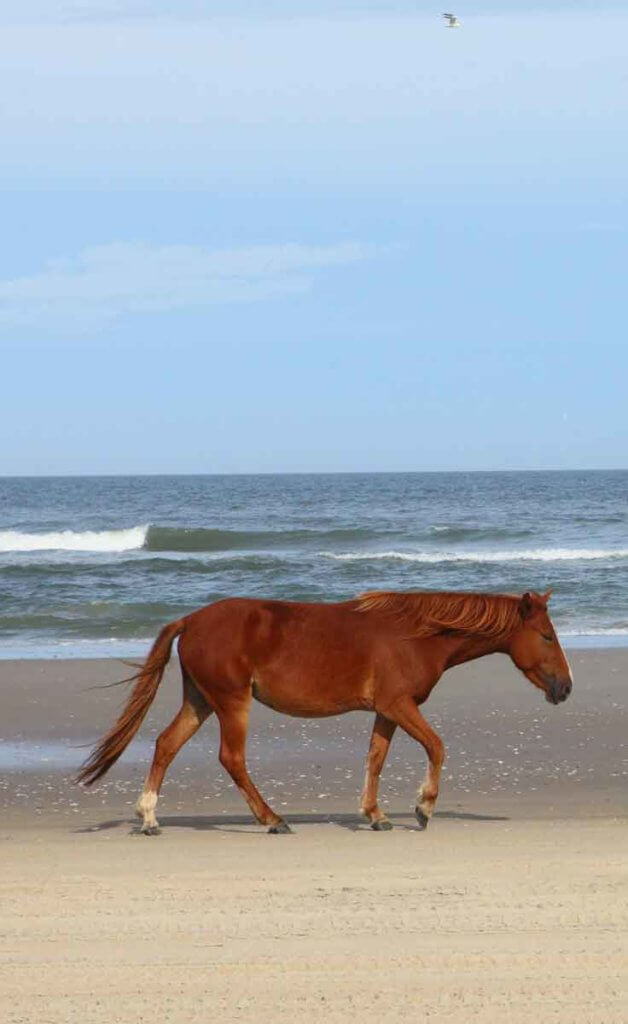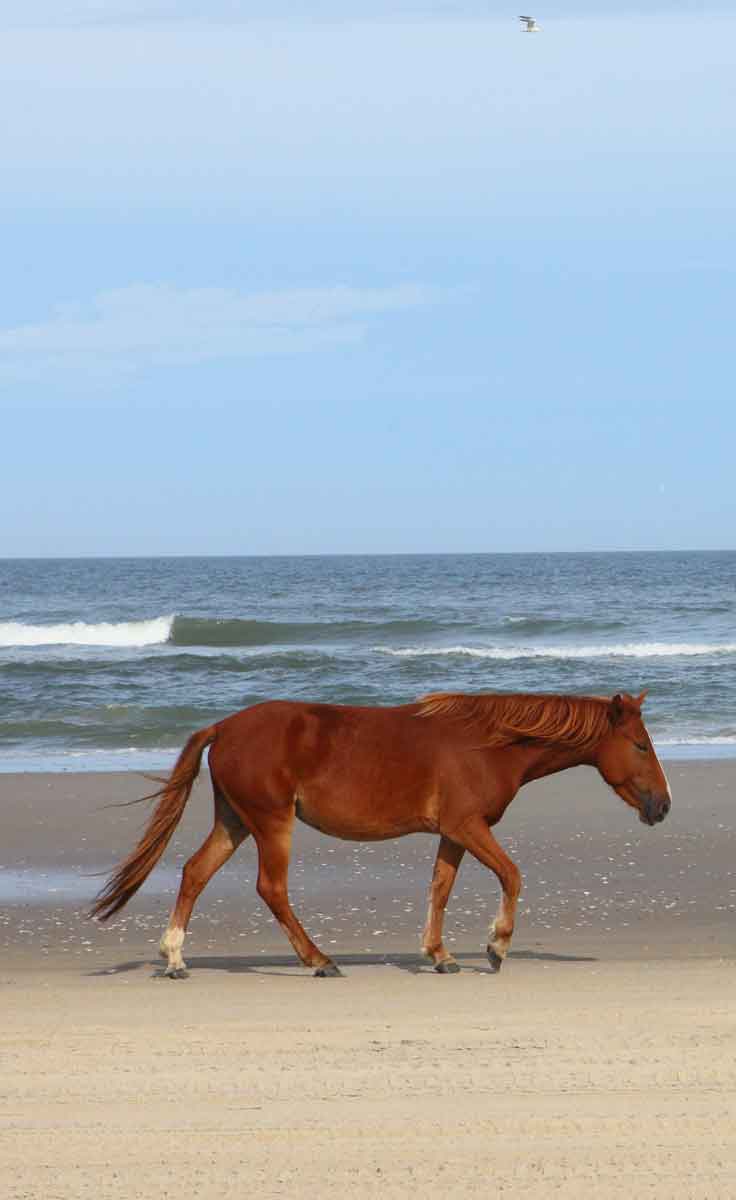 As much as I love going to the beach, I hate going to overcrowded beaches!
Nestled in the northern corner of North Carolina's Outer Banks is Carova Beach. Carova Beach is so secluded that there aren't any paved roads.
One of the most amazing and unique features to Carova Beach are its wild Mustang horses.
Yes, horses run free here, so chances are you'll see one of these majestic creatures trotting along the beach.
Please respect the wildlife and stay a respectable distance away. Technically speaking, we are on THEIR territory and should act accordingly.
3. Chatham Lighthouse Beach in Chatham, MA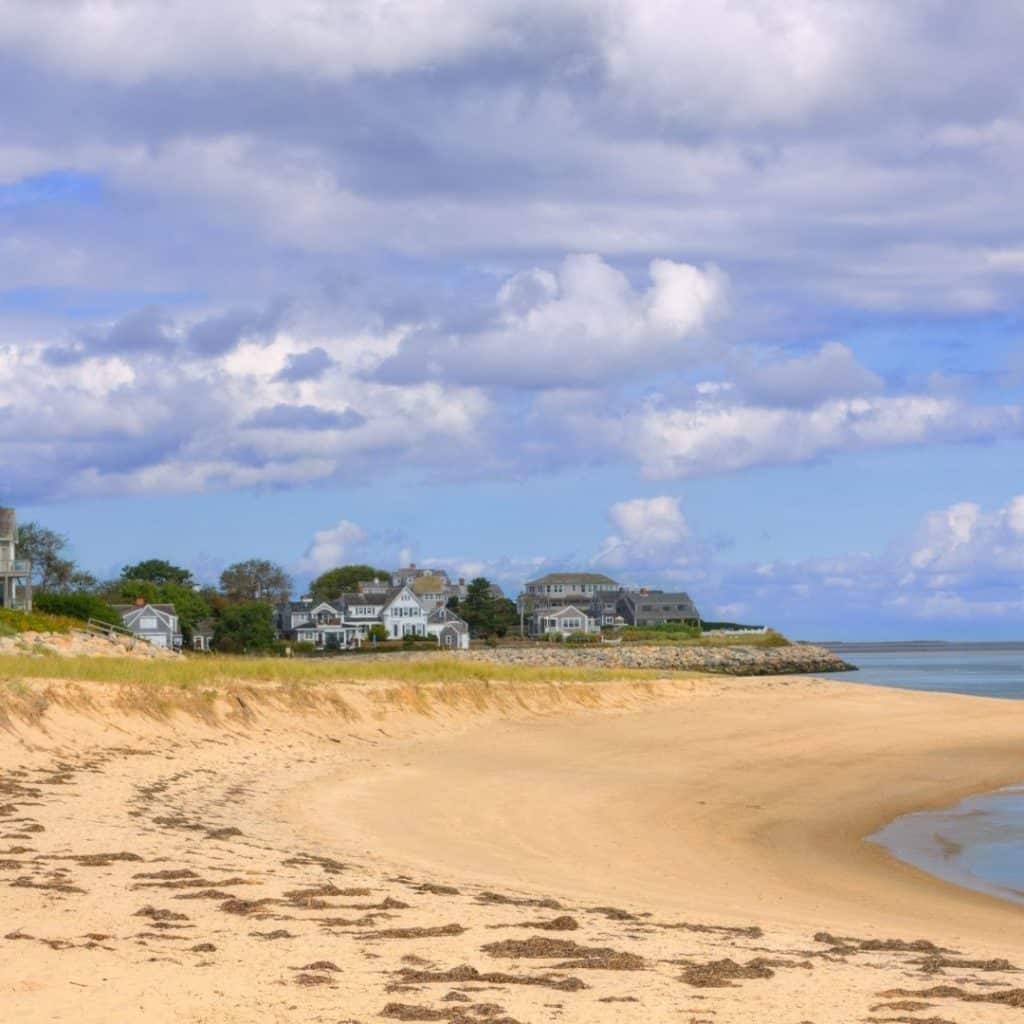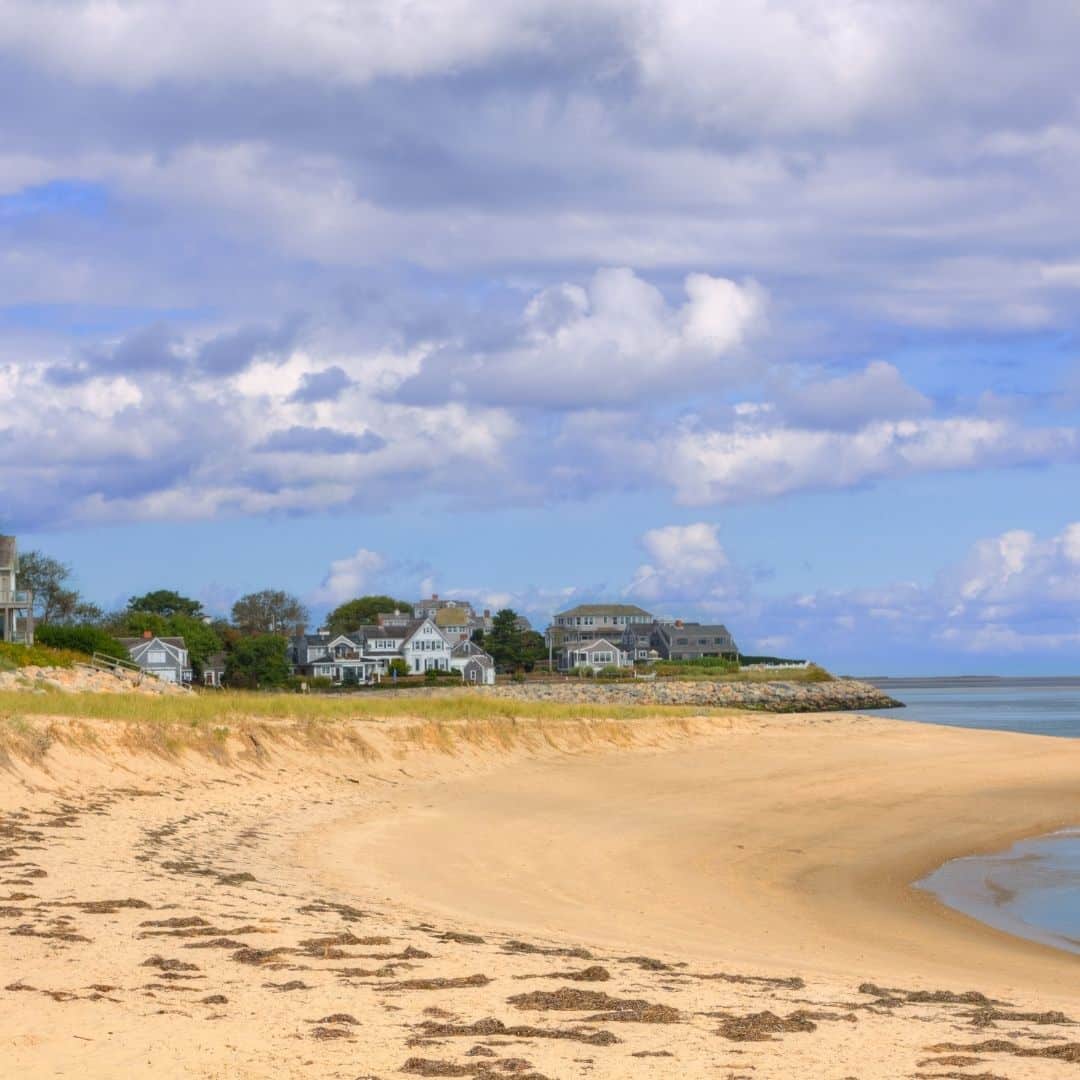 Given that the sun rises along the east coast of the US, you're almost always guaranteed for a lovely sunrise at east coast beaches.
One of the best spots for a beach sunrise the US is Chatham Lighthouse Beach in Chatham, MA. This Cape Cod beach faces directly east, making it prime sunrise viewing.
If you're visiting Boston, getting to Chatham on Cape Cod can be hectic thanks to traffic – especially in the Summer. Check out my tips on the best ways to get from Boston to Cape Cod for a smooth journey.
TIP: Arrive 30-60 minutes ahead of the anticipated sunrise time in order to take full advantage of this gorgeous show from Mother Nature.
4. Clearwater Beach, FL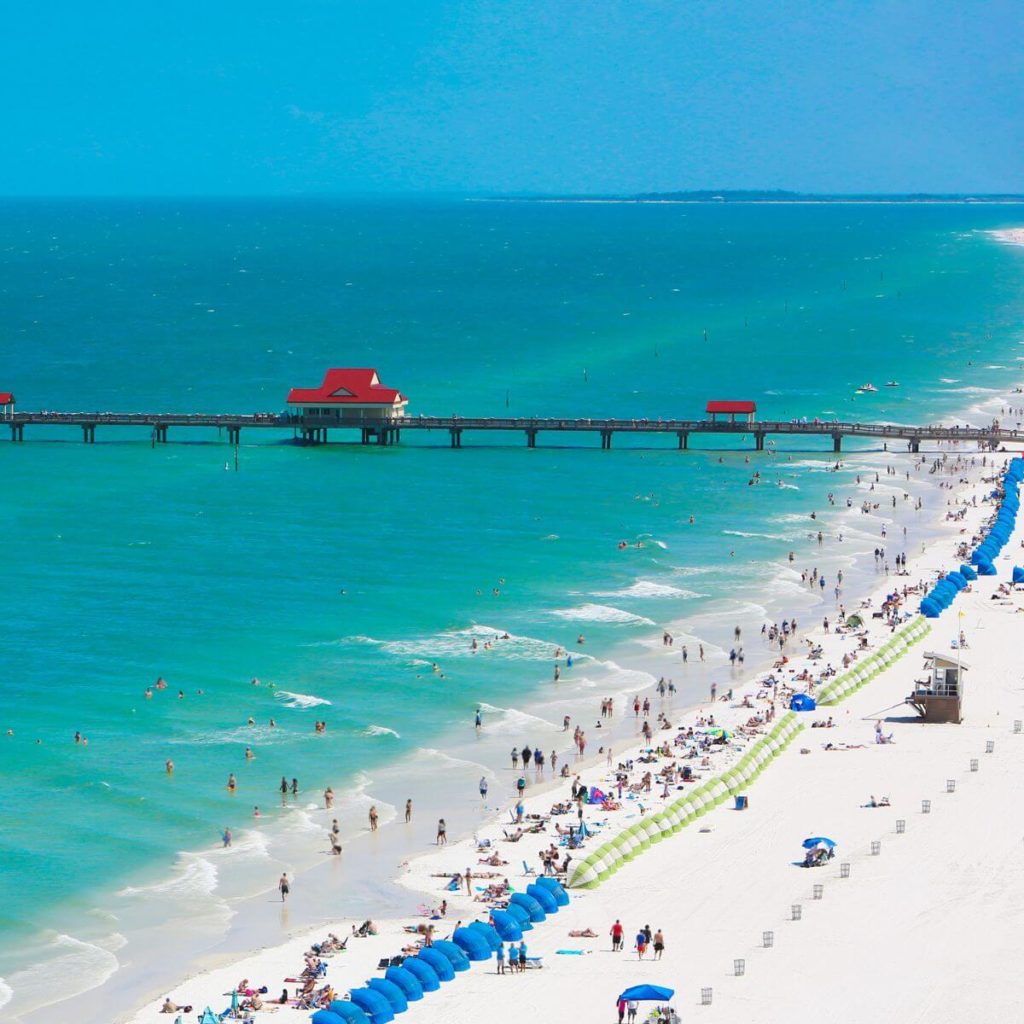 One of the most popular beaches in the US is Clearwater Beach, right outside of Tampa, Florida.
Boasting 35 miles of soft, sandy beach, Clearwater Beach is another fabulous family vacation spot.
Aside from the beach, be sure to put a visit to the Clearwater Marine Aquarium on your itinerary.
This aquarium's main goal is to rehabilitate injured marine animals and is perhaps best known for inspiring the 2011 film, Dolphin Tale, which is about one of its resident dolphins, Winter.
In addition, there are many other excellent beaches and towns to visit in the area, such as St. Petersburg, aka St. Pete, Caladesi Island State Park, Honeymoon Island State Park, and Tampa, home to Busch Gardens Tampa Bay.
5. Daytona Beach, FL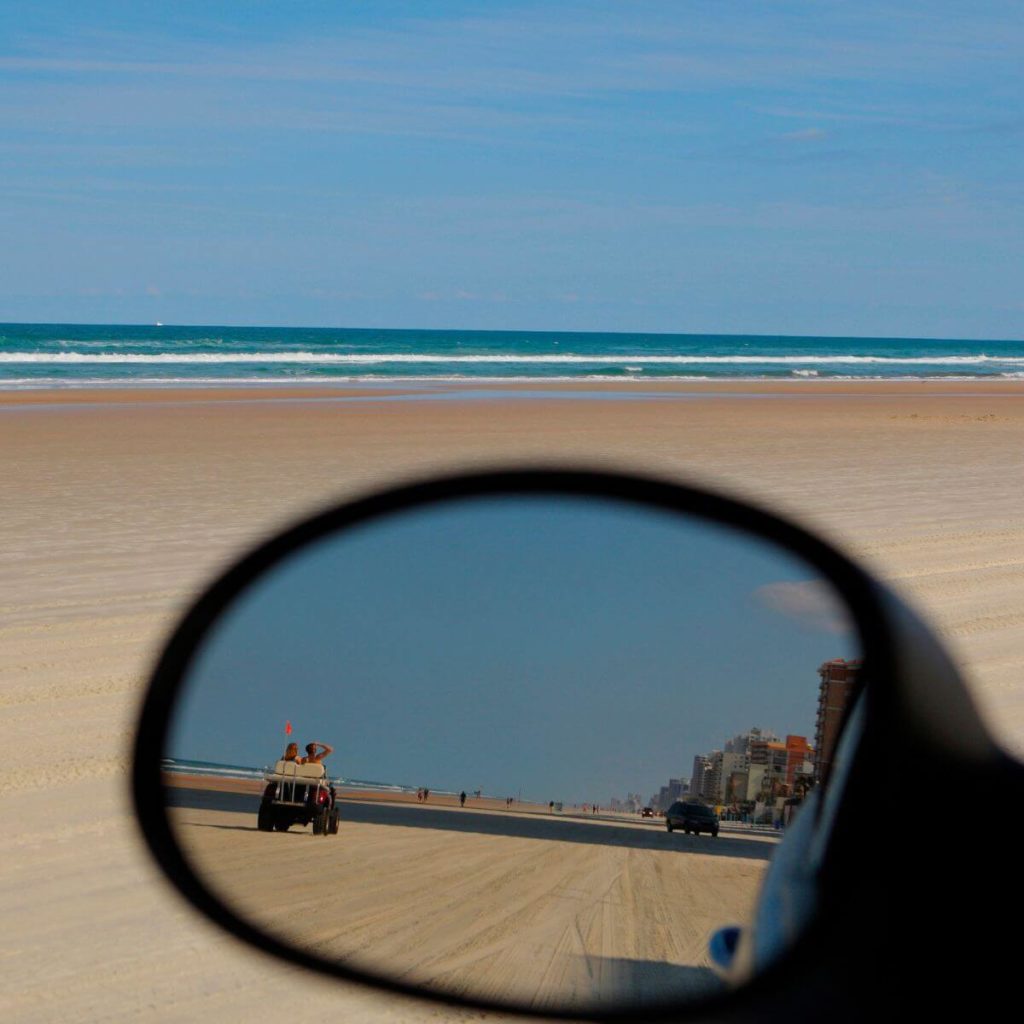 Perhaps one of the most popular beach vacations in the US is Daytona Beach in Florida.
Daytona Beach boasts 23 miles of shoreline and is packed with all of your usual beach activities, like swimming, surfing, jet skiing, and paddle boarding.
This white sand beach is unusual in that most of the shoreline is hard packed sand that can be driven (and parked!) on.
It is well-known for its many festivals and events, such as Bike Week and Spring Break, both in March, as well as Biketoberfest® in October.
In addition, you can visit the Ponce Inlet Lighthouse, the tallest lighthouse in Florida, for spectacular aerial views of the Daytona Beach area.
Lastly, the Daytona International Speedway hosts many races, but most notably the Daytona 500 Nascar race in February.
6. Huntington Beach, CA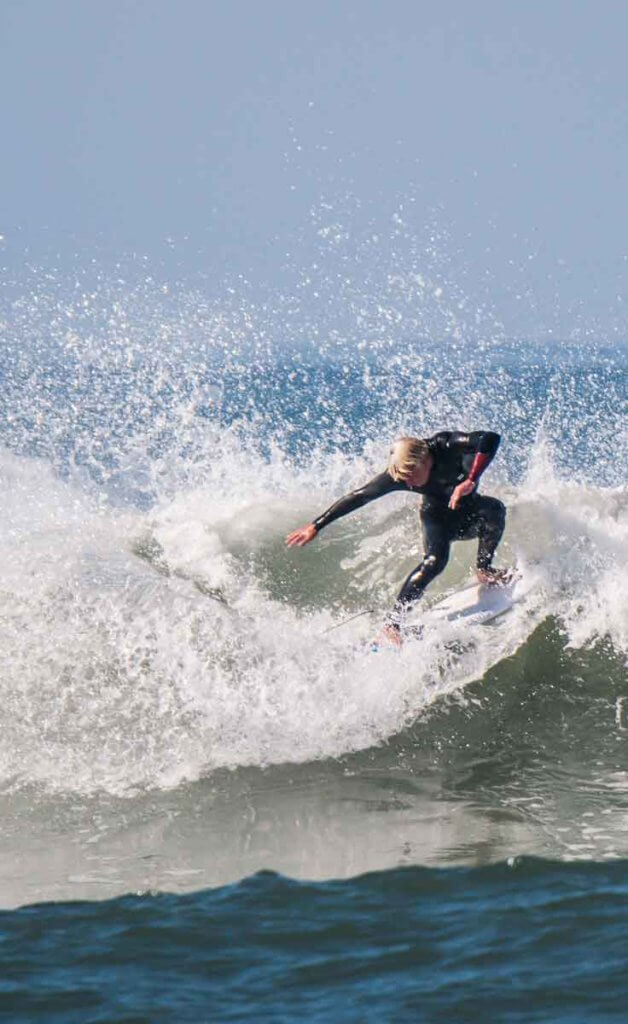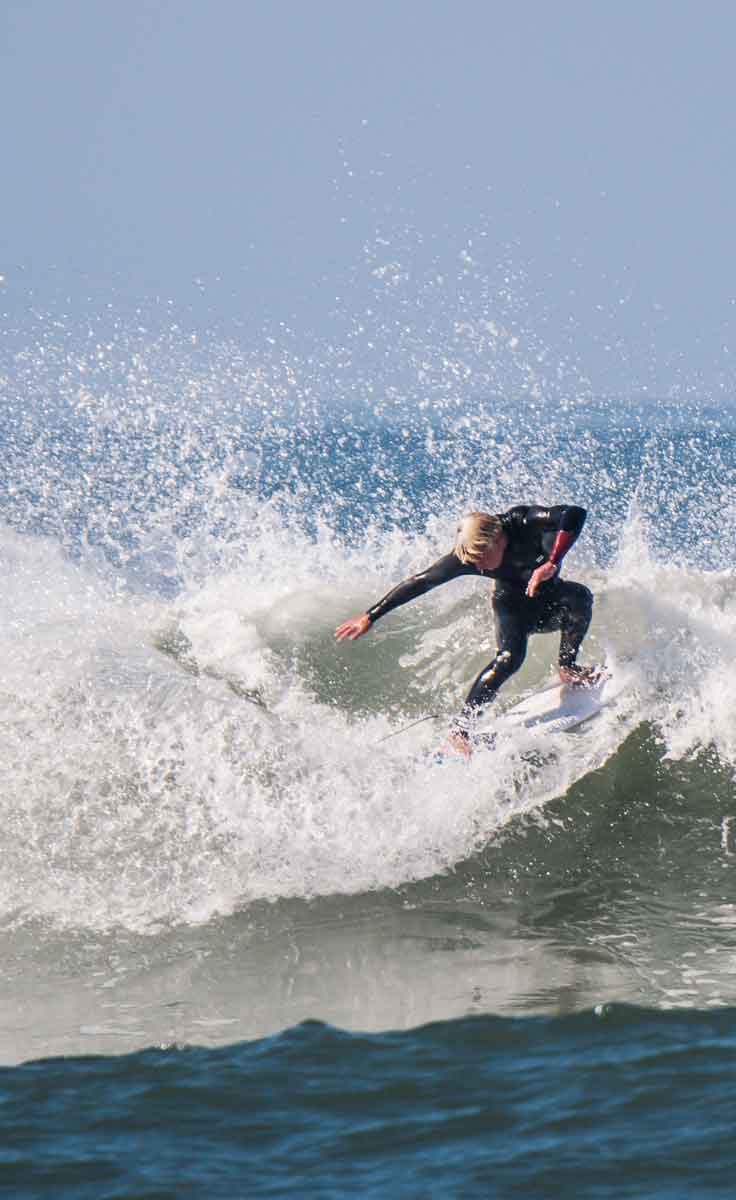 Surfing has long been an activity in Polynesian cultures, eventually making its way to California before spreading across coastal areas of the US.
One of the most well-known and popular beaches for surfing in the US is Huntington Beach, CA. In fact, Huntington Beach is often referred to as Surf City USA!
This California beach has 10 miles of gorgeous coastline with prime waves. It hosts several big surfing events throughout the year, such as the US Open of Surfing.
In addition to surfing, Huntington Beach is a great spot for riding bikes, skateboarding, beach volleyball, and stand up paddleboarding.
7. Lake Havasu, AZ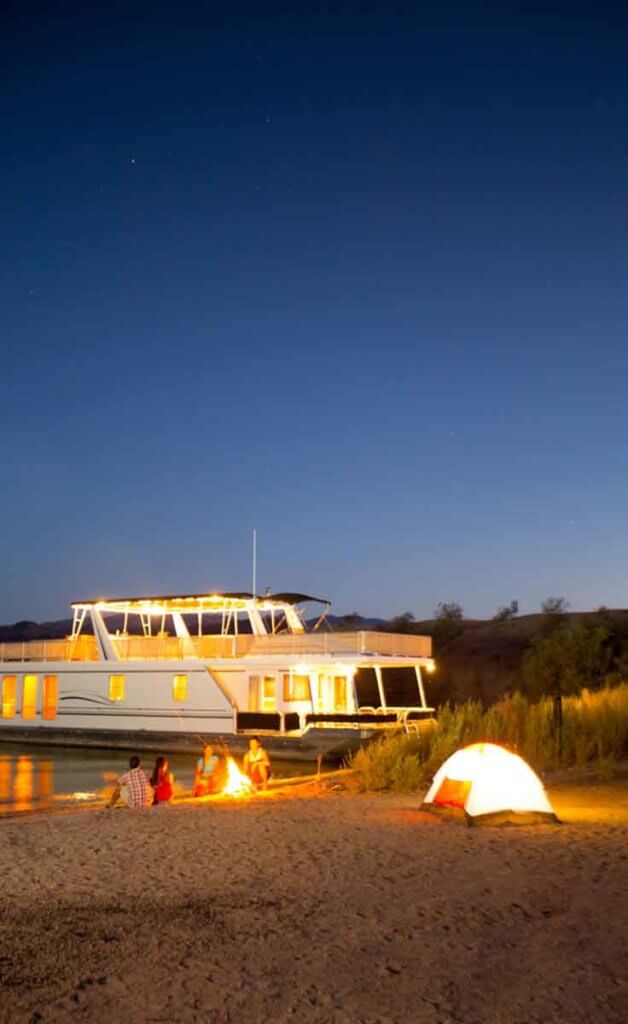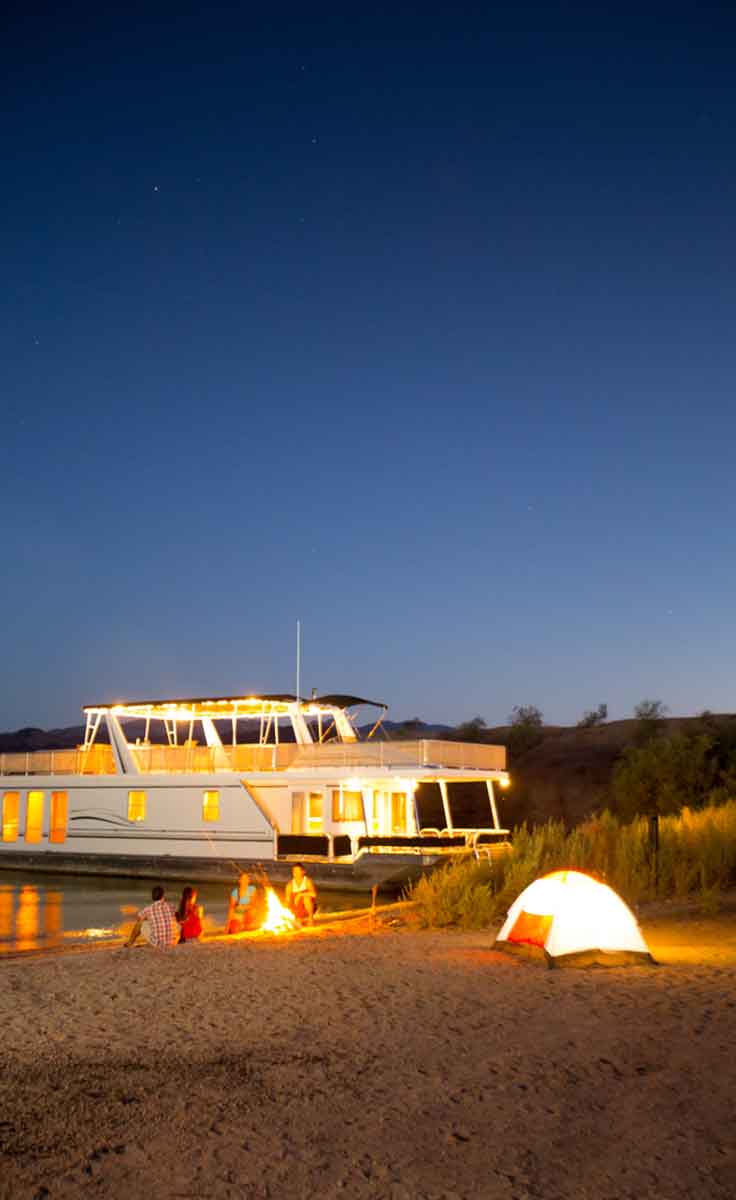 While a nice quiet and secluded beach vacation is on many peoples' bucket lists, I'm sure just as many want to experience a party beach, too.
Lake Havasu, located in western Arizona along the California border, is one of the best party beaches in the US.
It's well known for its wild boat parties and has become a big Spring Break destination over the past decade or 2.
There's a variety of outdoor activities available nearby, such as camping, hiking, off roading, and fishing.
In addition to its fun atmosphere, Lake Havasu has stellar weather. There's nothing worse than booking a beach vacation and then having to sit inside all week due to rain.
Lake Havasu has more than 300 days of sunshine each year, so the chances of a rained-out vacation happening is pretty slim!
8. Lake Michigan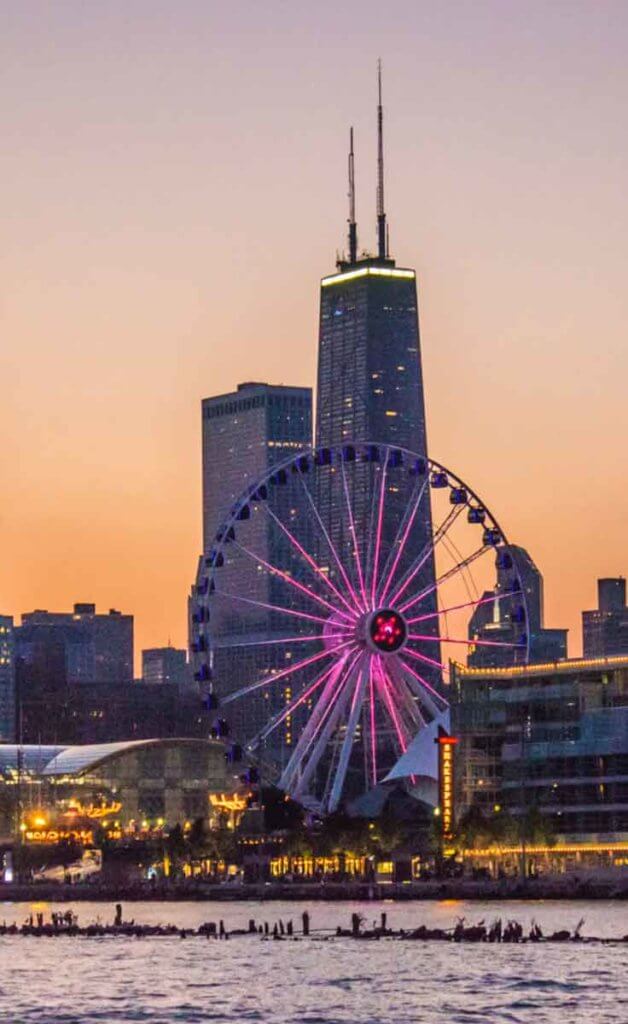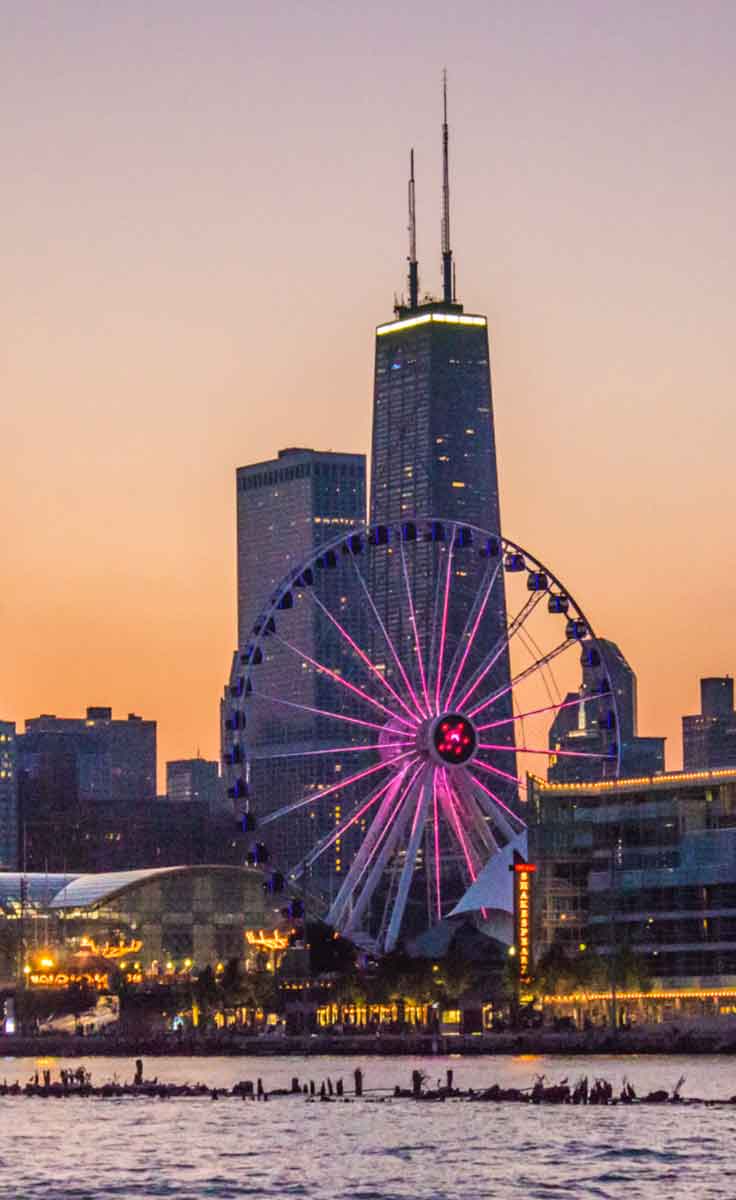 Speaking of lake beaches – the outer coastline of the US aren't the only areas with stellar beaches!
Lake Michigan spans 4 states (Illinois, Indiana, Michigan, and Wisconsin) with an abundance of beaches to choose from.
In Chicago, Illinois alone, there are 26 free, public beaches along Lake Michigan. My top pick of these is the North Avenue Beach.
I love the mix of beach and outdoor fun blended with the amenities of a big city at North Avenue Beach. Not to mention the big city skyline in the background!
9. Little Corona del Mar Beach in Newport, CA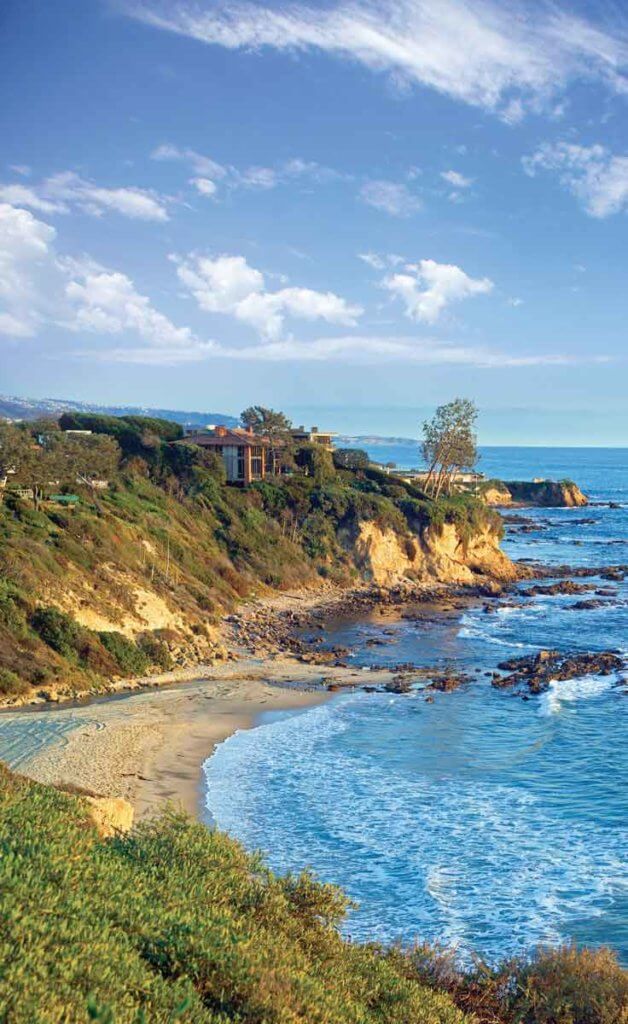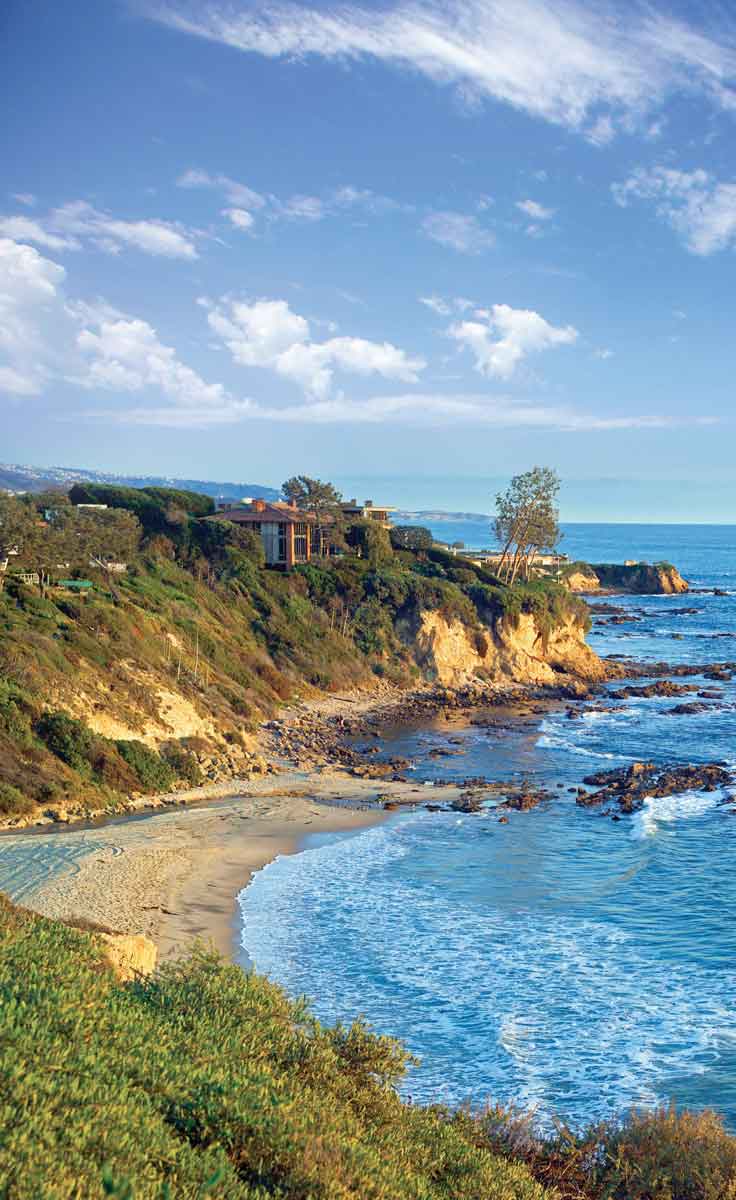 Since the best beach sunrises are on the east coast, the best beach sunsets are naturally on the west coast of the US.
One of the most beautiful beach sunsets in the US is at Little Corona del Mar Beach, located between Newport Beach to the north and Laguna Beach to the south.
Little Corona del Mar Beach is located in a rocky alcove, creating a private, romantic setting – perfect for viewing sunsets with your sweetie.
Like sunrise, arrive 30-60 minutes ahead of scheduled sunset time.
You might also want to stay put 30-60 minutes past sunset time in order to take full advantage of the changing colors and levels of light.
TIP: Pack a flashlight to help guide your way back to your car or bike!
10. Little Hunter's Beach in Maine's Acadia National Park
Little Hunter's Beach in Acadia National Park in Maine is made up of rocks smoothed over by the ocean's tide.
It's not well marked on maps or the Ocean Loop road, which makes it hard to find. However, this just means that there's a higher chance that you'll have the beach all to yourself.
Little Hunter's Beach is one of my favorite beaches in the US to sit and read or think, given that there is never a crowd.
It's also a great spot for a quiet picnic lunch – but please don't forget to dispose of your trash appropriately!
11. Myrtle Beach, SC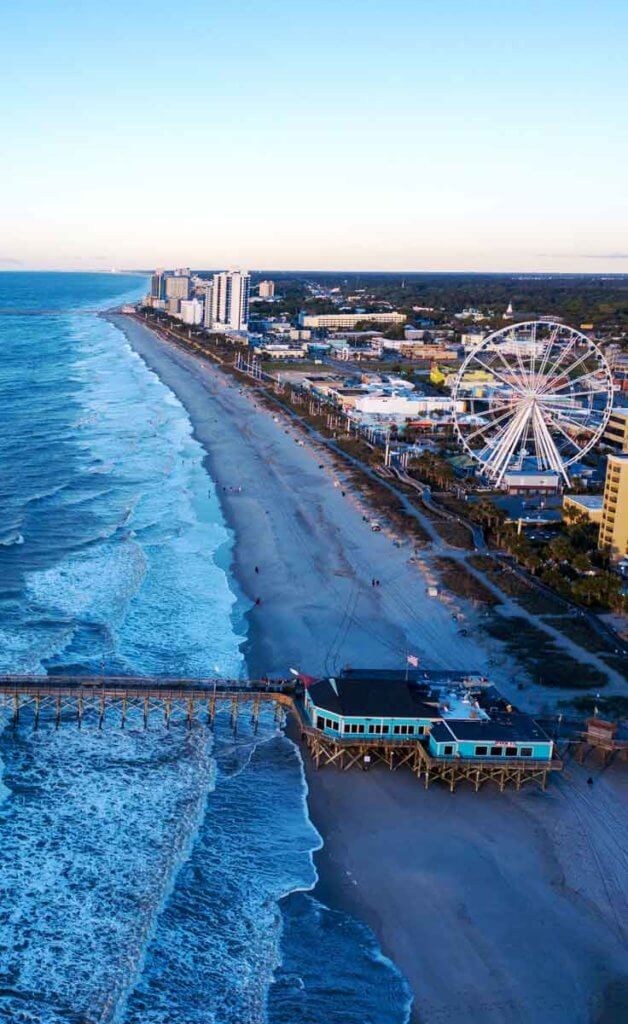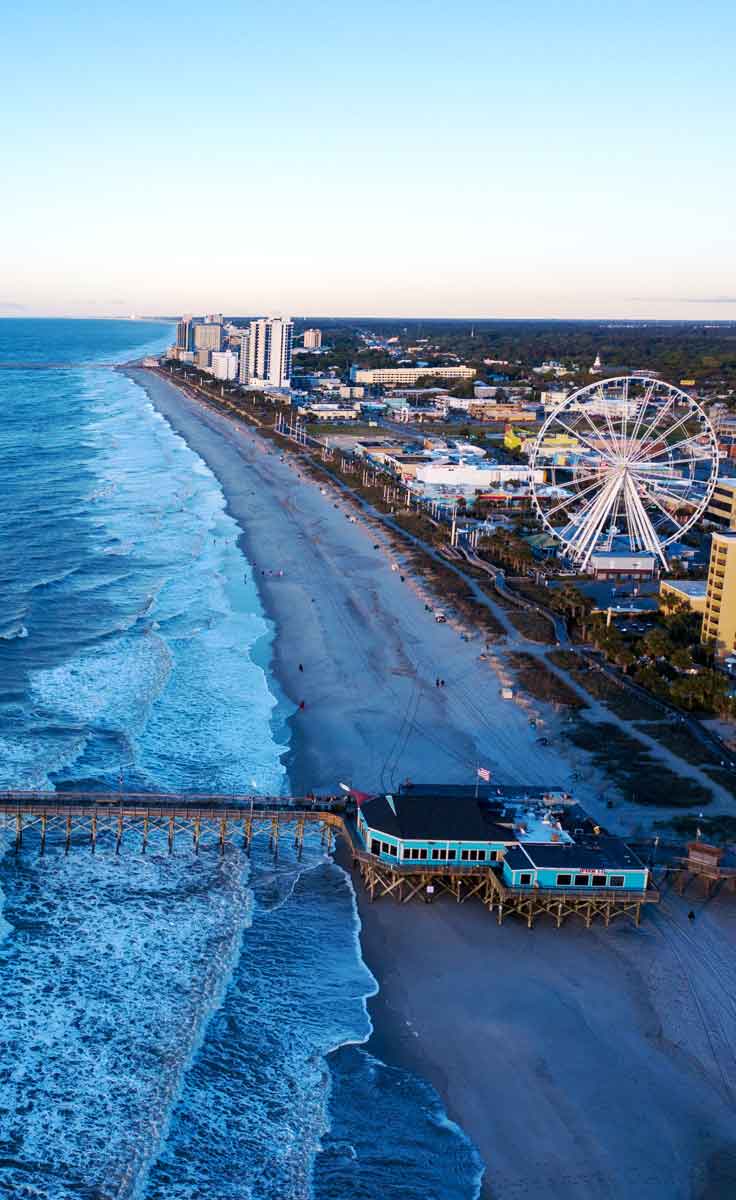 The Myrtle Beach area in South Carolina is one of the best spots for a family beach vacation in the US.
Myrtle Beach has a variety of activities aside from the usual beach activities, such as golf (LOTS of golf, like ~100 different courses!), fishing, museums, water parks, and amusement parks.
Beach-friendly wheelchairs are available for FREE at 6 public beaches in the Myrtle Beach area, making it a great spot for families with people that use wheelchairs.
Also, through the Adaptive Surf Project, people with autism, paralysis, Down Syndrome, and other disabilities, can experience surfing in North Myrtle Beach.
Lastly, Myrtle Beach is very dog friendly, with lots of hotels and restaurants that allow pups to join you.
So yep – when I say Myrtle Beach is family-friendly, I wasn't exaggerating!
12. Punalu'u Beach on Hawaii's Big Island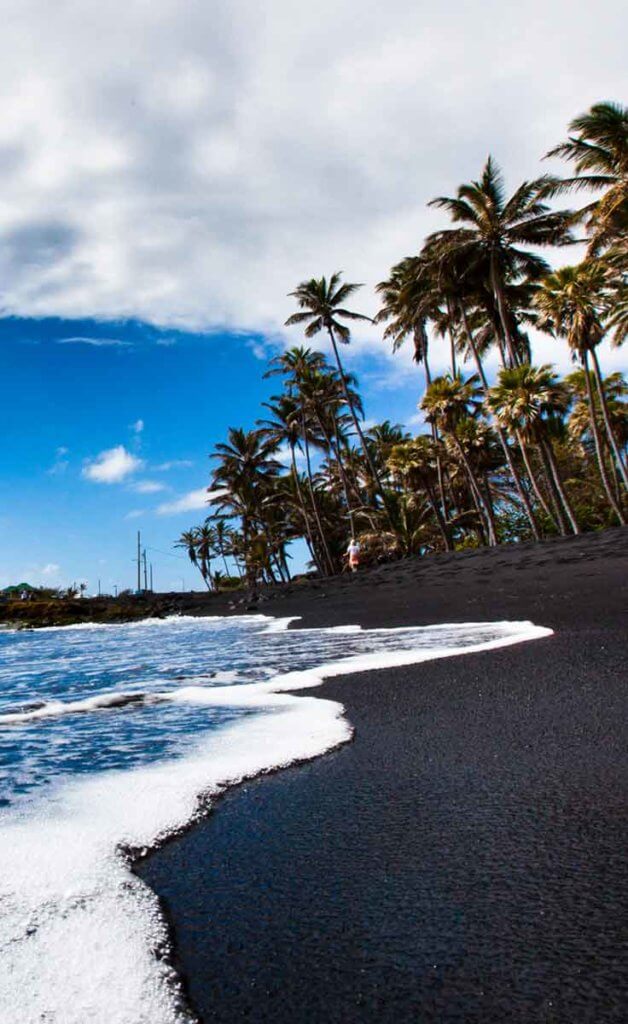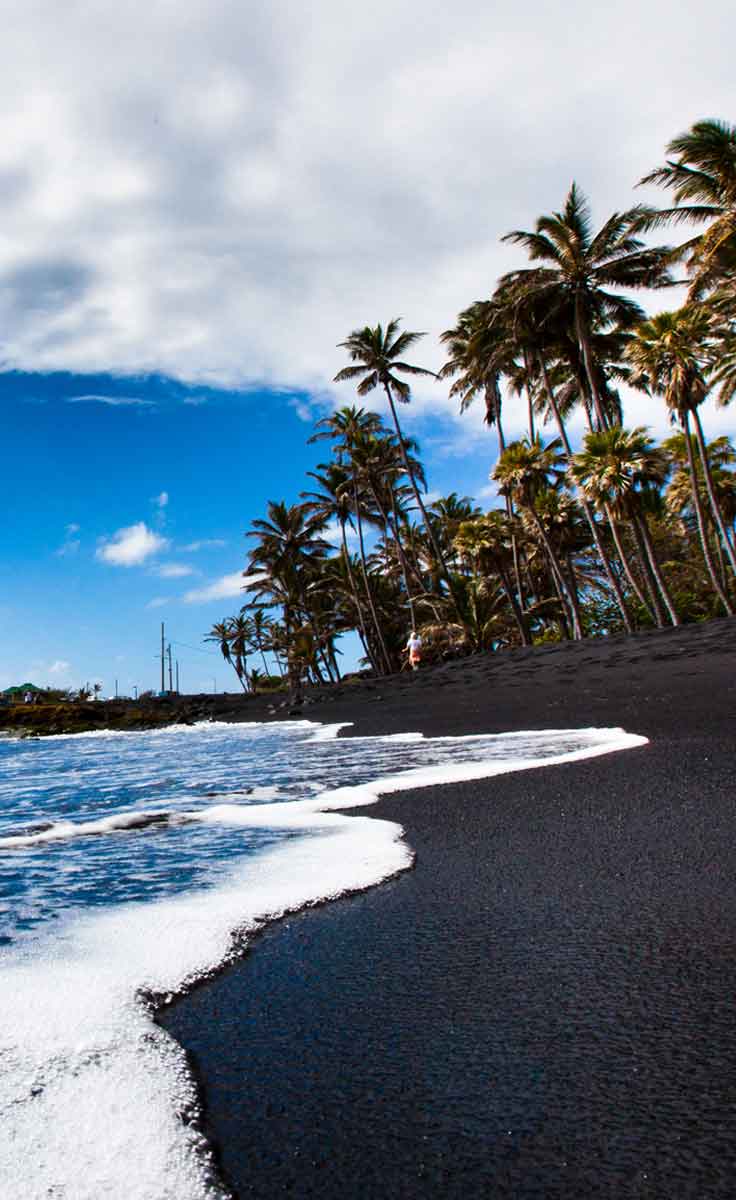 One of the most beautiful colored sand beaches in the US is Punalu'u Beach on the Big Island of Hawaii.
The rich black sand at this beach is a result of volcanic lava that cools in the ocean, forming volcanic rock.
The unique way Punalu'u Beach is formed is what makes it my top pick for colored sand beaches in the USA.
If you're visiting a different island in Hawaii, check out my tips on island hopping in Hawaii for ideas on how to get to Punalu'u Beach on the Big Island.
13. South Beach in Miami Beach, FL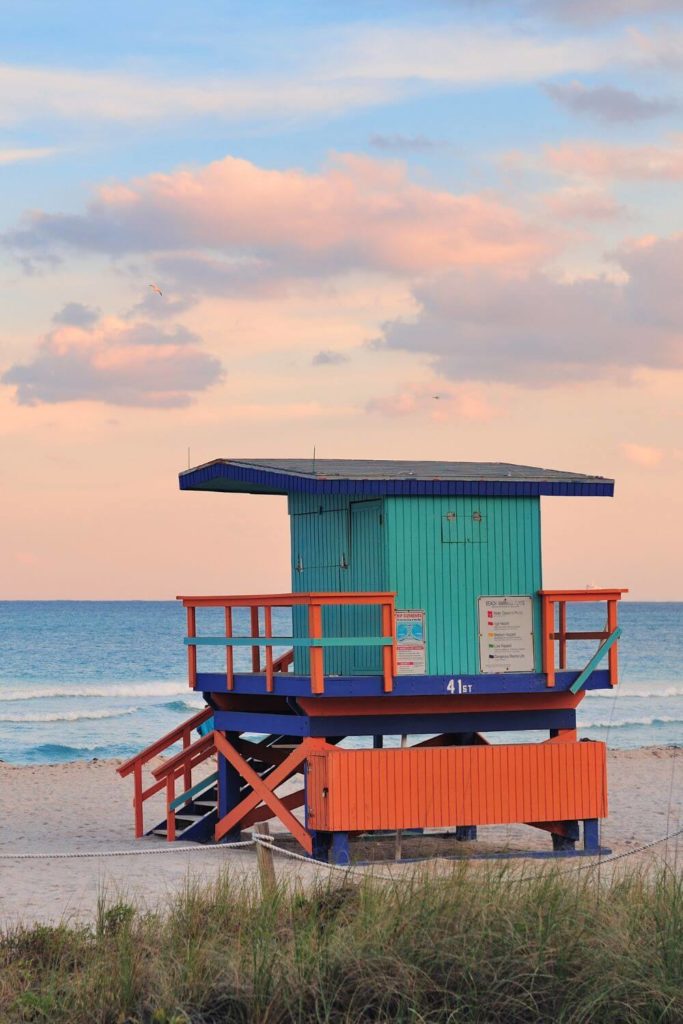 The Miami area has some of the most stunning beaches in Florida, but none top the glamorous of them all – South Beach in Miami Beach.
Aside from sunbathing, this beautiful beach is packed with some of the best nightclubs and lounges in the area.
It is also home to well-preserved art deco architecture, which you can see in many of the cute boutique hotels along Ocean Drive.
Lastly, take a stroll down the open-air pedestrian mall, Lincoln Road, where you can shop to your heart's content, sit down for a meal, grab ice cream, or even see a movie.
14. Venice Beach in Los Angeles, CA
One of California's most popular beaches is Venice Beach, which is part of Los Angeles.
Perhaps best known for its outdoor gym, Muscle Beach Gym, and waterfront skate park, Venice Beach is home to some of the most interesting people, shops, and restaurants.
Also popular here are beach volleyball, rollerblading, basketball, and biking. There are even bike rentals through the Santa Monica Breeze Bike Share program.
It was originally designed as a tribute to Italy's famous city of canals, Venice. California's Venice Beach also has canals, but these days, its lively beach scene has taken the top spot of things to do.
15. Virginia Beach, VA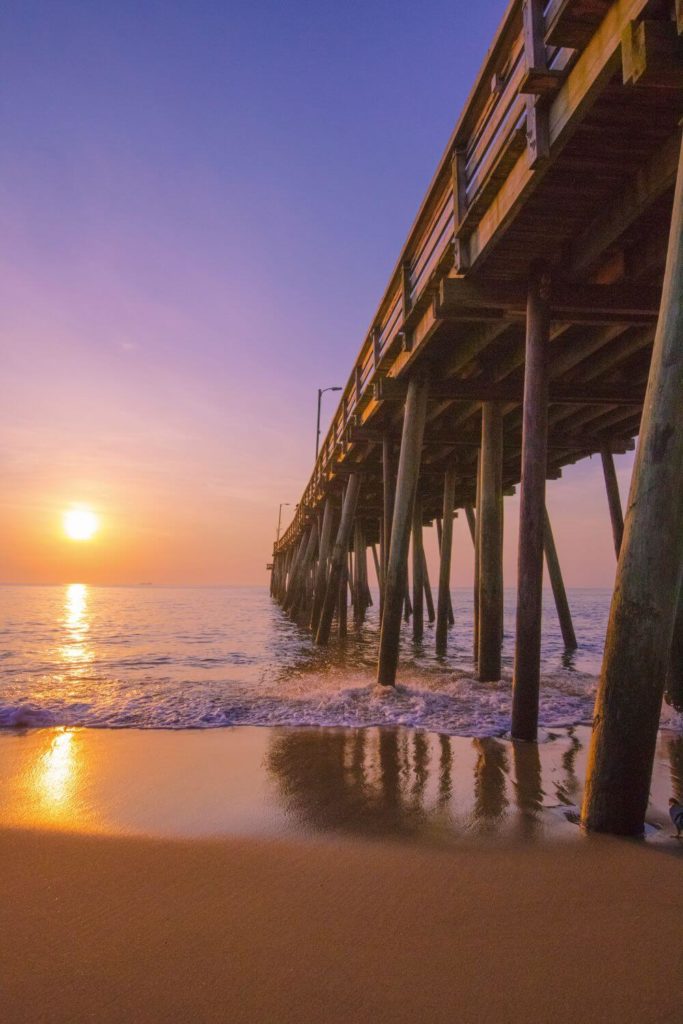 Another east coast beach that is a popular beach vacation spot is Virginia Beach in southeastern Virginia.
It is a wonderful family destination, with tons of activities outside of the usual beach staples, like swimming, surfing, SUP, and fishing.
While here, be sure to check out the Virginia Aquarium, Cape Henry Lighthouse (America's first lighthouse!), Virginia Museum of Contemporary Art, Virginia Military Aviation Museum, and First Landing State Park.
16. Waikiki Beach, HI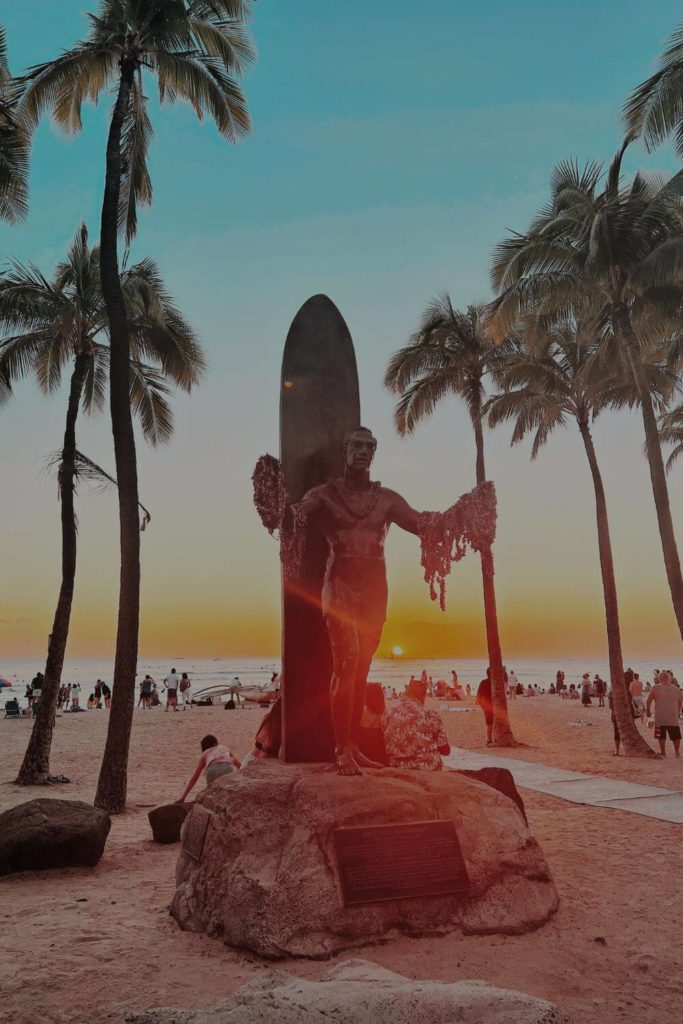 One of the most famous beaches in the US is Waikiki Beach in Honolulu, on the Hawaiian island of Oahu.
Popular activities at Waikiki include surfing, snorkeling, swimming, paddle boarding, and sun bathing.
Waikiki has over 4 million visitors each year, so it is quite easy to find hotels and vacation rentals in the area for any budget.
Also nearby are plenty of shops and restaurants, the Honolulu Zoo, and Waikiki Aquarium.
Plus, it is a great base for visiting other popular attractions on Oahu, such as Manoa Falls Trail, Pearl Harbor, Kualoa Ranch, and Waimea Valley.
Where are your favorite beach vacations in the US?
Drop by the comments section below to let me know about your favorite beaches in the US. I'm always on the lookout for new places to visit!
For more travel tips, check out these posts:
This post was originally published July 9, 2016. It was last updated January 25, 2023.