One of the most important items you need to buy when beginning your blogging career is a camera.
But with so many options out there, it can be overwhelming to decide which camera to get.
In this post, I'll go over my recommended options for the best camera for blogging and vlogging.
Whether you're a beginner or ready to level up your equipment, you'll find tips for what you need.
How to find the best cameras for blogging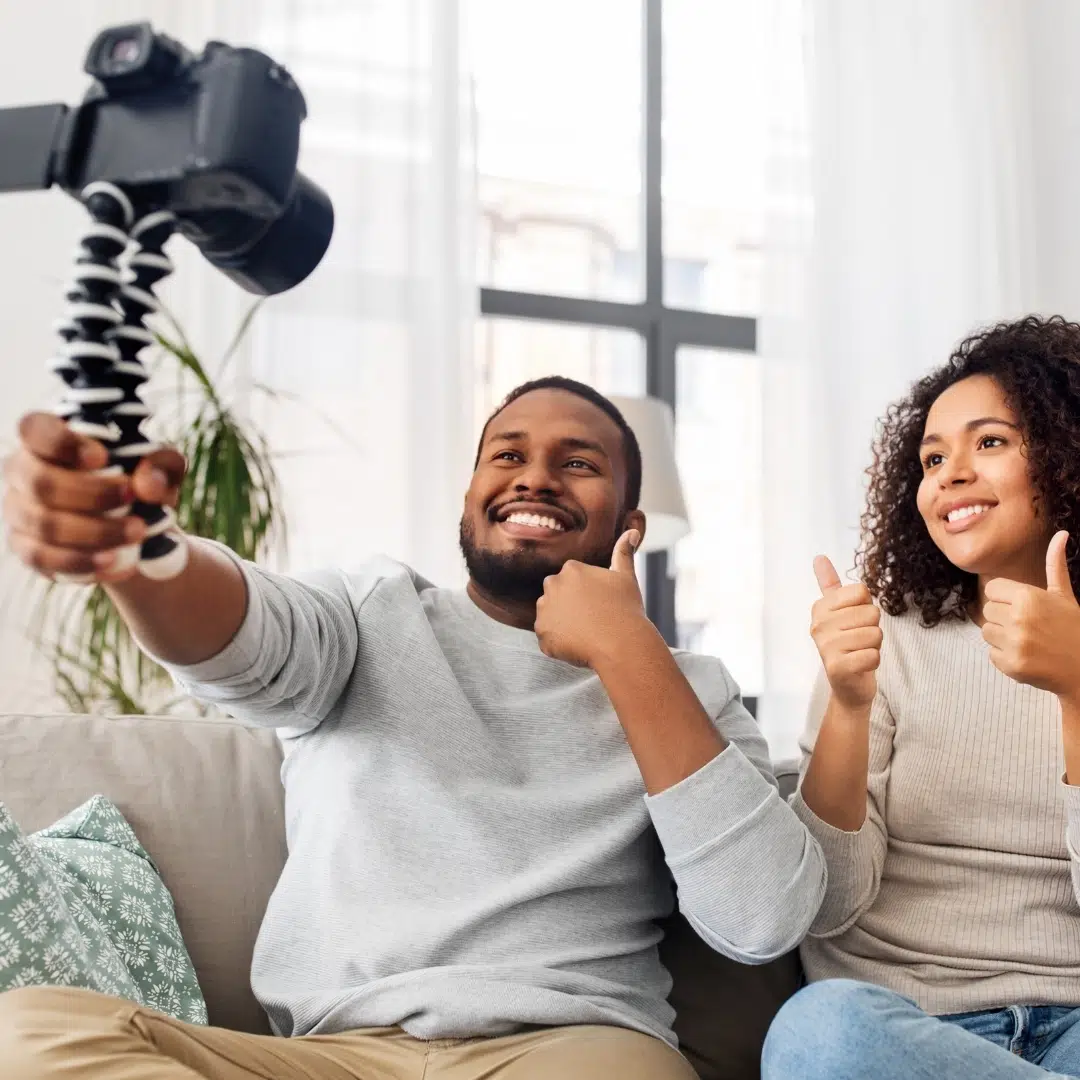 There are a number of things to consider before buying a camera for blogging.
After all, you want to ensure it meets your needs, but also lasts until you are ready to upgrade. Let's jump in.
First, consider the skill level of who will be using the camera.
Is the user new to cameras or do they have experience?
If the camera is too advanced for the user, it will be overwhelming and discouraging to use.
The same goes for a camera that is too simple or is below their skill level.
Cost is, of course, another factor. If you're just starting out, plunking down a big chunk of change on a camera isn't necessary.
Wait until your skill level and demand for services scales up before you upgrade to new, more expensive equipment.
Next, consider what you'll be photographing on a regular basis.
You might need a certain type of camera, lens, or other photography equipment in order to capture the shots you need to support your content.
For example, you might need an overhead camera tripod to get food photos or to make flat lays easier.
Another thing to consider is where you'll be doing your photography.
Will you be photographing outside or under water? Then you'll want to ensure your camera is protected from those elements.
Will you be traveling a lot? Then you'll want to consider the weight of your camera and its durability to ensure it can withstand constant handling and traveling.
Lastly, if you'll be filming video, you'll want to ensure you're filming with the best quality possible.
The higher quality you can film, the more you can charge for video!
4K video is fairly common these days, though some cameras are starting to offer higher quality, such as 5.3K.
Recap
OK, let's recap. Here are the top 5 things to consider when shopping for a camera for blogging:
Skill level
Budget
Type of photography
Environment
Video capabilities
Now that we have the most important qualities and points to consider out of the way, let's dig into the best cameras for blogging.
Best camera for blogging beginners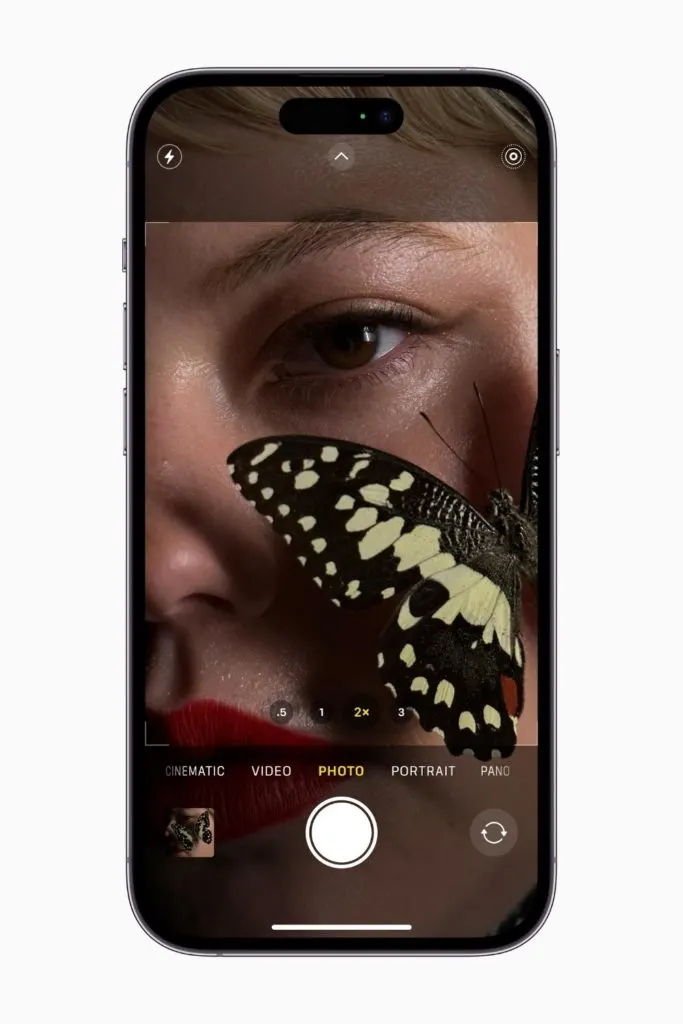 If you're just starting out with your blog and aren't very familiar with photography, use your phone!
Almost everyone has a phone with a good quality camera, so you won't need to shell out extra money in the beginning.
Personally, I recommend using the newest iPhone you can afford, as their photo and video capabilities are always impressive.
In addition, there are many affordable iPhone camera accessories to help you level up while you save money for your next camera.
I'm currently using the iPhone 13 Pro, which has awesome photography features, such as macro, night, telephoto, and cinematic modes. It also has built in presets.
However, I always recommend going with the newest iPhone model, if you can swing it financially, so that it will last you a long time in terms of modern capabilities, such as better image quality, video quality, and battery life.
iPhone 14 Pro
Weight: 7.19 oz.
Image Resolution: 48 MP
Video Resolution: up to 4K at 24 or 30 fps
Retail Price: from $999
Best camera for blogging on a budget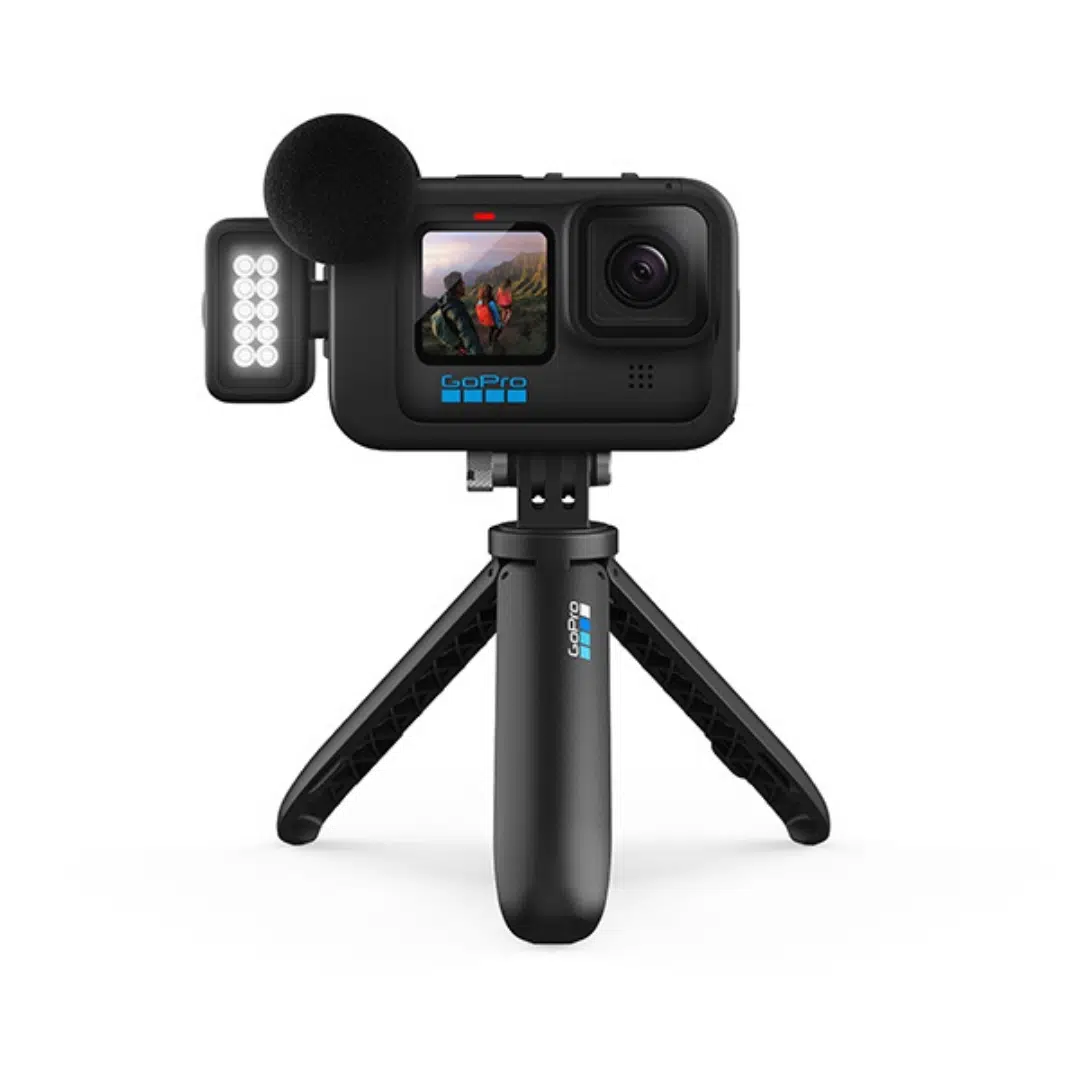 If you don't want to use your phone or want to ensure you have more than 1 camera on hand, but are on a budget, I highly recommend a GoPro camera.
These tiny, durable cameras are less than $600 (even the newest models!) and are far more capable than just action photography.
Plus there are TONS of accessories you can get to expand the capabilities and types of shots you can get.
For example, a chest strap can help you gather POV shots while hiking, while a dashboard mount can help you gather driving footage.
GoPro releases a new version of their HERO camera every October, so they are always quickly improving their camera's capabilities.
GoPro HERO 11
Weight: 5.4 oz.
Image Resolution: 27 MP
Video Resolution: up to 5.3K
Retail Price: $549.98
Best camera for vlogging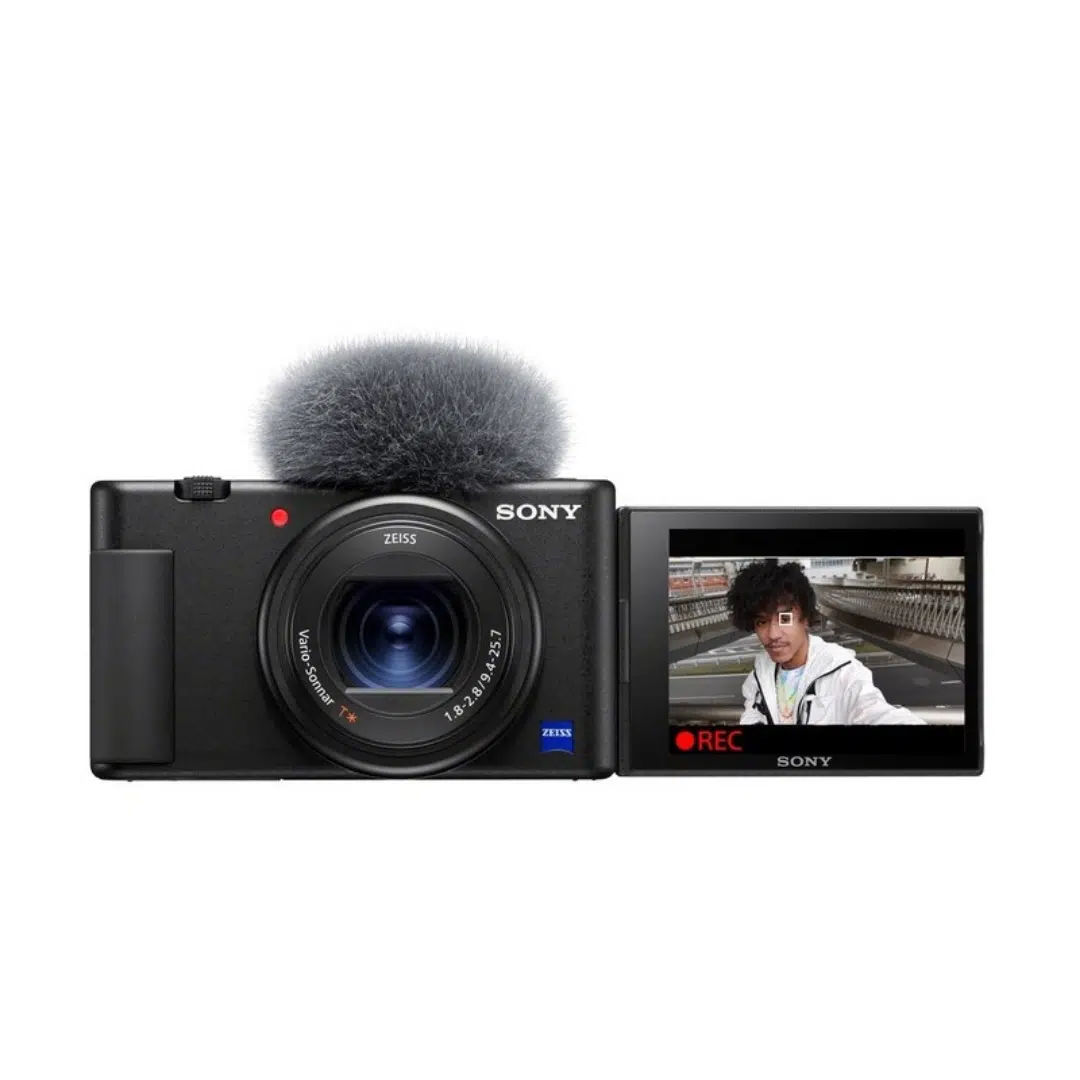 For vlogging, you'll want something that is lightweight that you can carry with you wherever you may be filming.
GoPros are an excellent camera for vlogging, especially with the latest model, the GoPro HERO 10.
However, the best camera for vlogging that I recommend is the Sony ZV-1 camera.
The Sony ZV-1 was created specifically with YouTubers and other content creators in mind, so it's jam-packed with the exact features you need for vlogging.
For example, its viewing screen can be flipped to the front, making it easier for solo-filmers to get the right shot quickly.
It also has built-in image stabilization, a 1-click bokeh (soft background) button, and comes with a wind screen for filtering out the sound of the wind when filming outside.
Lastly, it can film in 4K, slow motion, time lapse, and live modes.
Sony ZV-1
Weight: 10.4 oz.
Image Resolution: 20.1 MP
Video Resolution: up to 4K
Retail Price: $749.99
Best cameras for blogging pros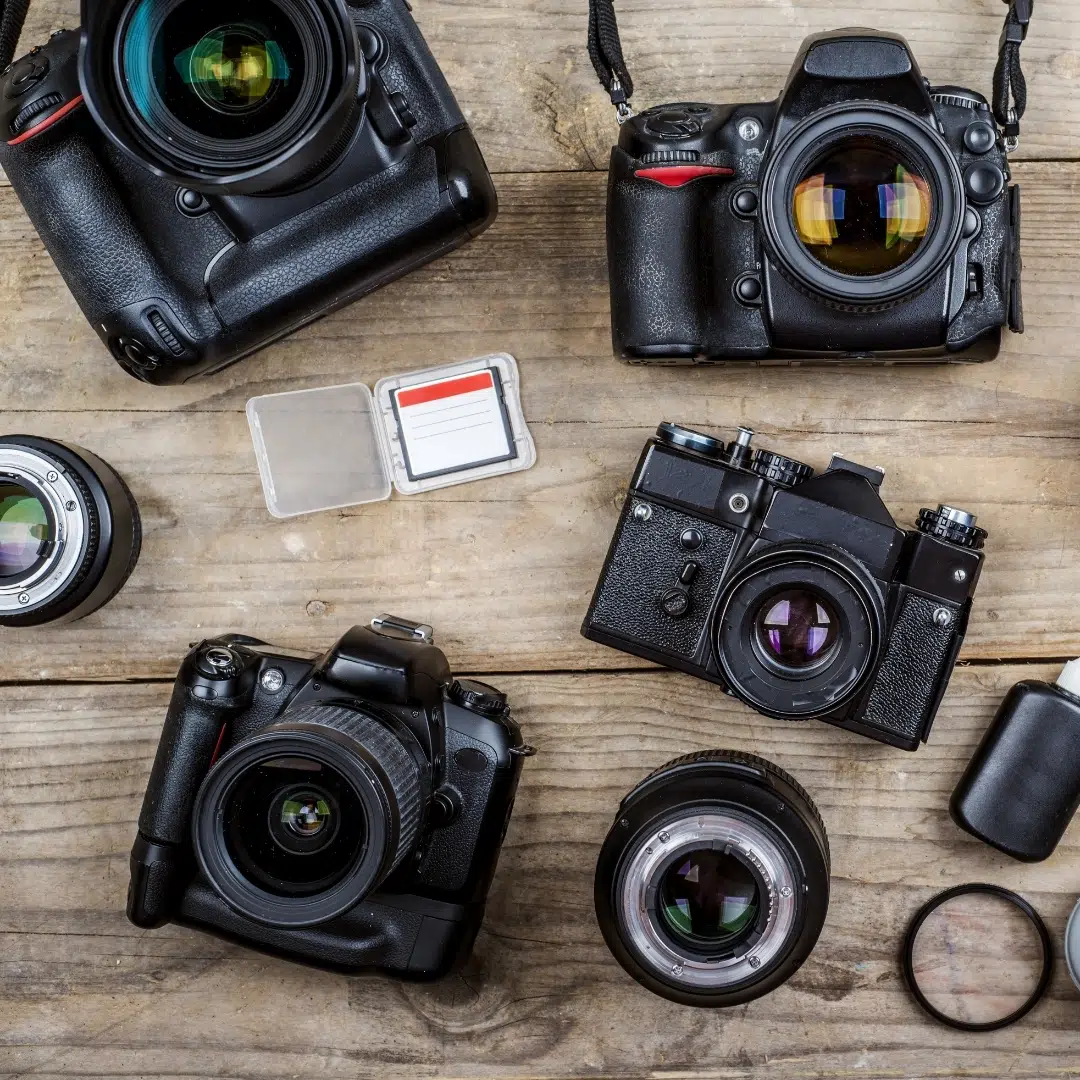 When you're finally ready to level up and have the budget to purchase a camera with exchangeable lenses, it's time for a mirrorless or dSLR camera.
Depending on your niche, mirrorless is your best bet for your first jump into this type of camera, as it's cheaper than a dSLR camera.
Conversely, dSLR cameras will be slightly heavier, which can make a difference if you're constantly traveling or shooting without a tripod. That said, they do have a larger selection for lenses.
The sky's the limit here, so I don't want to put you in the corner with a single camera recommendation at this level.
Consider the top 5 qualities to look out for in order to find the best camera for your blogging needs.
You might want to consider other qualities, such as a fully articulating view screen, microphone jack, headphone jack, and more.
Instead I'll leave you with a few brands to consider while shopping.
Canon, Fujifilm, Nikon, Sony are the top brands I recommend looking into if you're ready for this level of camera for blogging.
Each of these brands are high rated, experienced, and innovative when it comes to cameras.
They are also all great at releasing cameras and accessories for all levels of photographers, so you can grow with them.
Which camera for blogging are you going to buy?
Let's celebrate your new camera! Which one did you get? Let us know in the comments below!
For more blogging and photography tips, check out these posts:
---
About the author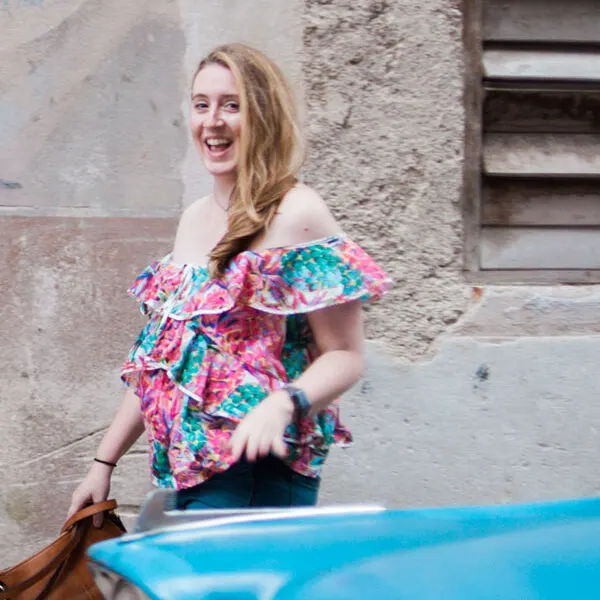 Meg Frost is a Boston-based travel blogger that helps people embrace technology to make vacation planning and traveling wicked easy, affordable, and fun.
She holds an M.A. in Journalism from Northeastern University and B.S. in Communication & American Studies from University of Miami.
---
This post was originally published on October 17, 2021. It was last updated on October 16, 2022.