Whether you're looking for a swanky gift for your favorite person or want to treat yo' self, add the Apple Watch to the top of your list.
I know what you're thinking – Meg, this is a travel blog. How on earth is the Apple Watch worth it for travelers?
Well, the Apple Watch is one of my favorite travel gadgets. It's packed with tons of features to help my travels run smoothly, yet it's super tiny!
In this post, I'll go over my top reasons why every traveler needs an Apple Watch. Let's get into it!
Go hands-free at the airport
Most major airline apps are compatible with the Apple Watch and include helpful alerts to help you manage your journey.
I've definitely been saved a bunch of times thanks to this Apple Watch feature.
On one particularly hellish long-haul trip, inclement weather caused tons of delays. This resulted in my boarding gate and departure times to change multiple times.
Thankfully I had my Apple Watch on! Before changes were announced in the terminal, I got alerts from my airline's app on my watch. It made the situation much less stressful to deal with, as I could just skip out ahead of the hoards of angry passengers.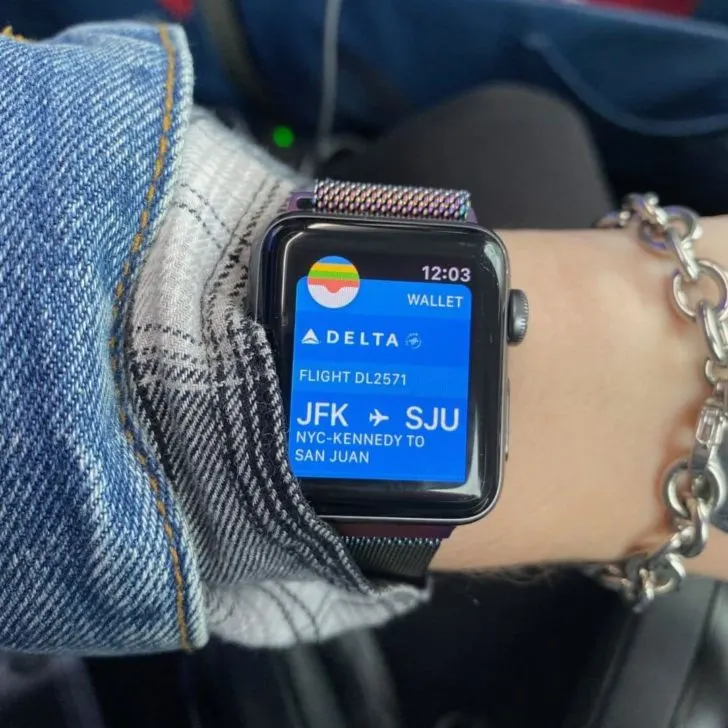 In addition to gate and time changes, most airline enable you to add your boarding pass to your Apple Watch via the Wallet app.
This might not sound like that big of a deal since you can already use a boarding pass on smartphones.
However, it means one less loose item you have to juggle while boarding and therefore reduces the risk of misplacing your phone in the midst of all the chaos.
Stay connected to important people
Connecting with Twitter accounts related to your travel destination can be a great way to get important information quickly.
The Twitter app is compatible with the Apple Watch, so you can get tweet notifications right on your watch.
Before I travel, I do a quick search to see if there are any accounts worth following while I'm there.
I look for accounts like local public transportation companies, the US embassy, news media, government heads, tour operators, event companies, and so on.
I also search for location + alerts (ex: London alerts) to find relevant accounts.
For example, the last time I visited London, I followed @TFLBusAlerts to get alerts about delays on Tube and bus routes.
I found this account after searching for London alerts, then selecting the People tab to find accounts in London to follow. Doing this enabled me to get in-the-moment alerts without needing to be attached to my phone.
NOTE: @TFLBusAlerts is now defunct. However, a private group has generously taken up tweeting bus alerts via @TFLBusAlerts_1.
Use it to take better selfies
Capturing photos of yourself while traveling solo can sometimes be tricky. In the past I've used my phone or a camera remote to trigger the camera shutter.
But it's not always easy to hide a large smartphone or camera shutter. It often leads to awkward poses or risking a broken screen when you throw your phone out of frame.
This is where the Apple Watch comes in handy; you're already wearing your watch – so why not use that instead!?
All you have to do is connect via bluetooth and you're ready to go!
There are several camera apps that work with the Apple Watch that include shutter remotes. The basic Apple camera app, GoPro app, and ProCam app all include a shutter remote.
If you are using a mirrorless or dSLR camera, check your camera manufacturer's app to see if they have one too. Chances are high that they do.
Reduce travel stress with guided mindfulness or meditation tips
As much as I LOVE to travel, sometimes it can be stressful. Between long flights, bad weather, cancellations, and other mishaps, it's easy for a trip to go south real quick.
Yep, you guessed it – the Apple Watch can help!
The built-in Breathe app sends you regular reminders to stop and take deep breaths to help you relax and manage your stress.
Let's face it, sometimes we have so much going on in our lives that we forget to take care of ourselves. The Breathe app has really proven helpful in reminding myself to not let stress or tension take over.
TIP: If you find the Breathe app to be helpful in managing your stress and anxiety, I recommend downloading a guided meditation app to expand your meditation practice. Headspace and Calm are both excellent options and both work with the Apple Watch.
Avoid getting caught in inclement weather
Getting caught in an unexpected rainstorm – or something worse, like a tsunami or tornado, is easy to avoid with weather alerts on your Apple Watch.
One time while wandering around the French Quarter in New Orleans, I received an alert on my watch that it was about to rain.
It gave me enough time to hustle into a shop before it started POURING rain, so I was able to wait out the storm without getting drenched.
I prefer The Weather Channel app over the basic Apple weather app because it includes real-time inclement weather alerts.
Also, it's free, whereas other Apple Watch compatible weather apps with this feature aren't.
Pay on the go – without cash or a wallet
Many years ago, I stopped carrying cash with me unless it was absolutely necessary.
These days I rarely even have to whip out my credit card, thanks to Apple Pay and Chase Pay apps on my Apple Watch.
I love this feature because I don't have to hold up the line at check out to dig through my purse or backpack for my wallet.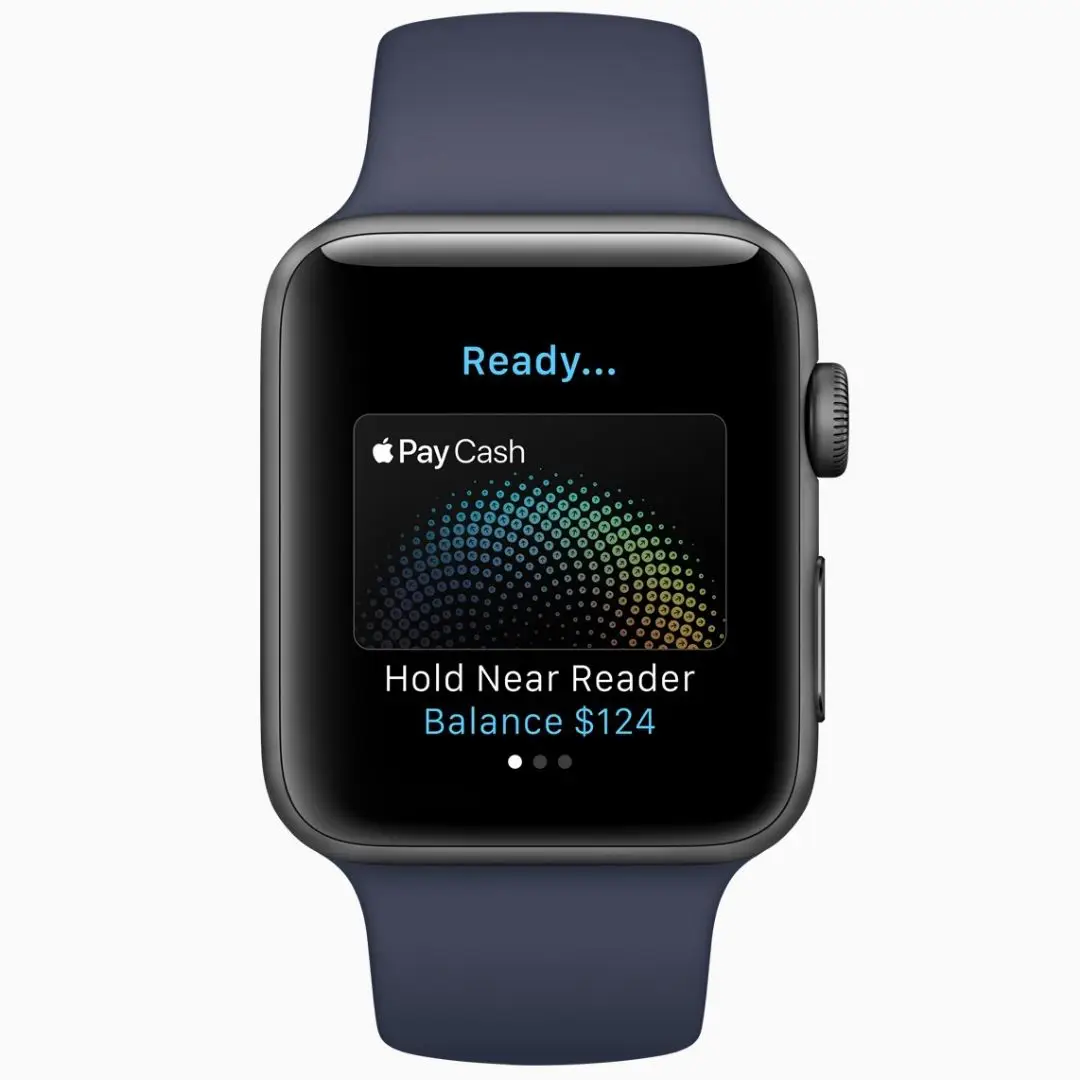 It's like LifeAlert, but way cooler
Last up is the #1 reason why the Apple Watch is worth it – especially for travelers.
Remember those commercials from the 80s and 90s where an older person falls and says Help! I've fallen and can't get up.??
To us immature kiddos it was funny because the acting was hilariously bad. But let's be honest, now that we're adults the LifeAlert sounds like a really good idea to have.
Well apparently the kids at Apple agree, because the Apple Watch is packed with all kinds of emergency features that have actually saved lives!
Apple Watch health & safety features
The health and safety features built into the Apple Watch are exactly why I bought my first Apple Watch.
In 2013, I came dangerously close to losing my life due to blood clots in both lungs.
You might be thinking – ok, but that was a freak accident, right? Why do I need to worry about a random health emergency like that?
Well, air travel can increase your risk of developing clots, especially on long haul flights. So yes, it's something you should be aware of!
One of the earliest signs I experienced was a rapid heart rate at rest. I didn't know how to accurately check my heart rate and wrote it off as anxiety and stress without checking. I stupidly ignored this symptom to the point that it was almost too late.
With the Apple Watch, I can set up an alert that tells me if my heart rate goes above a resting rate of my choosing.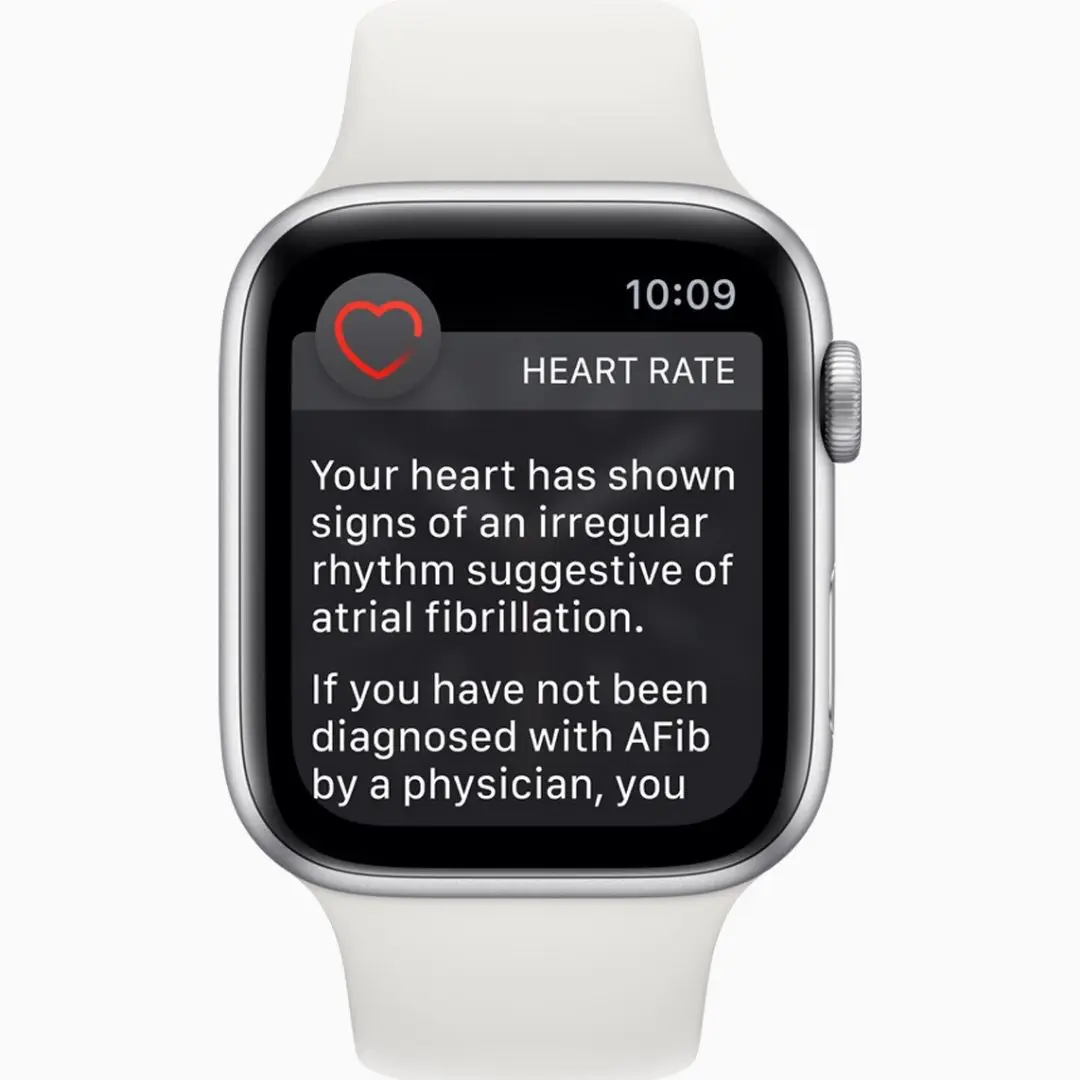 Starting with the Apple Watch Series 6, you can check your blood oxygen levels. Blood oxygen levels can be an indicator of a clot or other major illness or injury.
Needless to say, having the ability to track these health levels is a huge stress reliever – especially when I'm away from home.
But wait, there's more!
In addition to these helpful alerts, the Apple Watch has built-in fall detection that sends an alert if it senses a fall. The alert then enables you to connect with local emergency services with a single tap.
In fact, if you're ever in danger, you can bring up this alert by pressing and holding the side button, too.
Is the Apple Watch worth it?
If you've made it this far, I'll bet you're convinced to snag an Apple Watch. This tiny wearable is clearly a fantastic travel gift!
For more travel and tech tips, check out these posts:
---
About the author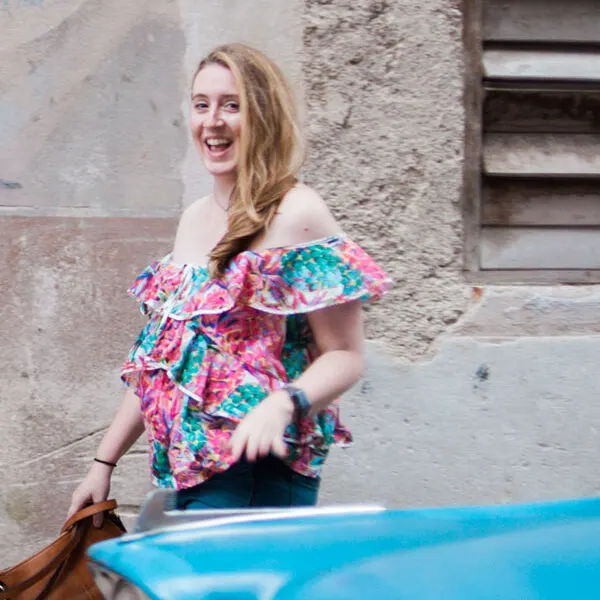 Meg Frost is a Boston-based travel blogger that helps people embrace technology to make vacation planning and traveling wicked easy, affordable, and fun.
She holds an M.A. in Journalism from Northeastern University and B.S. in Communication & American Studies from University of Miami.
---
This post was originally published November 22, 2020. It was last updated December 26, 2022.